WWDC 2016
WWDC 2016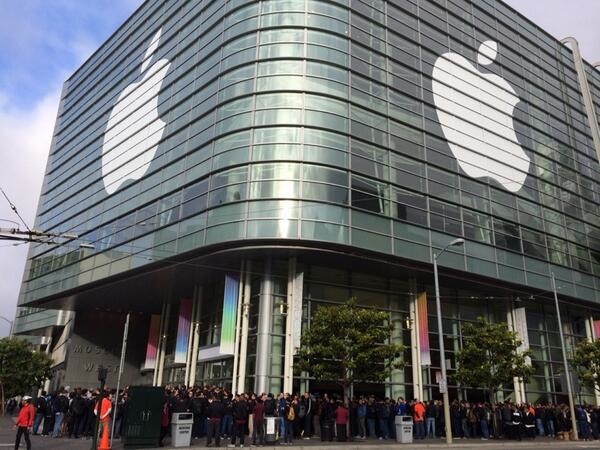 At a Glance
WWDC is the annual Worldwide Developers Conference held by Apple in San Francisco, California.
This page is current as of
4 weeks ago
Worldwide Developers Conference
Every year, Apple holds an annual Worldwide Developers Conference at the Moscone West convention center in San Francisco, California, giving thousands of developers from around the world a chance to meet up with Apple engineers and sit in on valuable workshops and software sessions.
Apple typically begins each conference with a kickoff keynote on the first day, where the company makes major announcements and sets the stage for the remainder of the week. Keynote events often include a look at upcoming products and services and the first glimpse of new operating systems.
In 2016, Apple is expected to unveil the latest versions of iOS and OS X. News on additional products that might make an appearance will likely be shared as we get closer to the conference date.

Moscone West decorated for the 2015 WWDC event
Apple has yet to announce the dates for WWDC 2016, but given other events already booked at Moscone West during much of Apple's usual June timeframe, it appears likely the conference will be held June 13 to 17.
Tickets
For many years, WWDC tickets were available to any registered developers willing to purchase them, but as Apple's popularity has grown and the size of the conference has remained relatively the same due to space and staffing constraints, tickets have been much harder to come by.
WWDC sold out for the first time in 2008, and by 2013 tickets for the event were selling out in just two minutes. For 2014 and 2015, Apple moved to a lottery system, and the company is likely to use a similar system for 2016.
Tickets have been priced at $1599 for many years, with Apple also offering several hundred conference scholarships to student developers through an application process.
Past WWDCs
2015
At WWDC 2015, Apple unveiled:

- Apple Announces iOS 9 With Proactive Siri, Maps Transit, iPad Multitasking and More
- Apple Announces OS X El Capitan With Split View, Contextual Spotlight, Updated Apps and More, Launches in Fall
- Apple Announces watchOS 2 With Native Apps, Third-Party Complications, and More
- Apple Announces 'Apple Music' With 'Beats 1' Live Radio Station, Launches June 30 for $9.99/Month
2014:
At WWDC 2014, Apple unveiled

- Apple Announces OS X Yosemite with Improved Cross-Device Connectivity and New User Interface
- Apple Announces iOS 8 with Interactive Notifications, QuickType, More
- Apple Announces 'iCloud Drive' and 'Mail Drop' Features for OS X Yosemite
- Apple Updates iMessage with Improved Group Messaging and Video and Audio Messages
- 'QuickType' Keyboard for iOS 8 Offers Context-Aware Predictive Typing Suggestions
- iOS 8 to Include Support for System Wide Third-Party Keyboards
- Apple to Enhance App Store with 'Explore' Tab, App Bundles, Beta Testing, and More
- Apple to Discontinue Support for iPhone 4 in iOS 8
- Apple Announces Significant SDK Improvements with New 'Swift' Programming Language, CloudKit and More
2013
At 2013's WWDC, Apple unveiled iOS 7, OS X Mavericks, iWork for iCloud, the Mac Pro, and new MacBook Airs.
2012
2012's event saw the introduction of the MacBook Pro with Retina Display, iOS 6 and its standalone Maps app, OS X Mountain Lion, MacBook Pro and MacBook Air updates, and a redesigned AirPort Express.

MacRumors attracts a broad audience of both consumers and professionals interested in the latest technologies and products. We also boast an active community focused on purchasing decisions and technical aspects of the iPhone, iPod, iPad, and Mac platforms.
Advertise on MacRumors
Our Staff