WWDC 2016
June 13–17, 2016 in San Francisco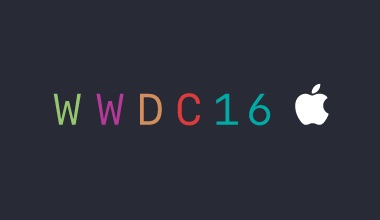 At a Glance
WWDC is the annual Worldwide Developers Conference held by Apple in San Francisco, California. The 2016 conference will be held June 13–17. Tickets are priced at $1,599 and are being distributed through a lottery system.
What's Expected
New iOS
New OS X
Tickets signups available now
Tickets are priced at $1,599
Worldwide Developers Conference
Every year, Apple holds an annual Worldwide Developers Conference at the Moscone West convention center in San Francisco, California, giving thousands of developers from around the world a chance to meet up with Apple engineers and sit in on valuable workshops and software sessions.
Apple typically begins each conference with a kickoff keynote on the first day, where the company makes major announcements and sets the stage for the remainder of the week. Keynote events often include a look at upcoming products and services and a first glimpse at new operating systems. For the first time in 2016, Apple will hold its keynote and other first-day sessions at the Bill Graham Civic Auditorium, roughly a mile away from Moscone West. The new location, which Apple also used for its September 2015 "Hey Siri" media event, will offer a larger venue for the conference's major presentations.
In 2016, Apple is expected to unveil the latest versions of iOS and OS X, and work on iOS 10 and OS X 10.12 is already well underway. We may also see new versions of watchOS and tvOS, the operating systems that run on the Apple Watch and the Apple TV. News on additional products that might make an appearance will likely be shared as we get closer to the conference date. Most of Apple's Mac lineup is due for an update and could see refreshes at the event.

Moscone West decorated for the 2015 WWDC event
Apple leaked the official dates for the 2016 event through Siri, which revealed the conference will take place from Monday, June 13 through Friday, June 17, matching the long presumed dates previously suggested by the convention center's event calendar.

Shortly after Siri leaked the news, Apple officially announced the 2016 Worldwide Developers Conference and opened up ticket sales.
Expected Announcements
iOS 10
iOS 10 is expected to include a redesigned Apple Music app with a more intuitive user interface and a bolder, more streamlined design. The "New" tab will be replaced with a "Browse" option and better access to song lyrics will be included.
The update may include Apple Pay support for web browsers, allowing Apple Pay to be used to make purchases via Safari, and it may include a Siri SDK to allow developers to build Siri support into their apps. We're also expecting to see some improvements to the Photos app, but we don't yet know what features will be added.
Check out our full iOS 10 roundup for more info.
OS X 10.12
One of the headline features in OS X 10.12 may be Siri integration, with a Siri button available in the menu bar and through an icon on the dock. We've seen a leaked version of the Siri dock icon with a colorful waveform design.

Along with Siri integration, OS X 10.12 may include an updated version of iTunes with a redesigned Apple Music experience to match changes coming in iOS 10, and it may support unlocking Macs via an iPhone and Apple Pay in the browser.
We're also expecting to see some improvements to the Photos app.
For additional details on what to expect in OS X 10.12, make sure to check out our full OS X 10.12 roundup.
Tickets
For many years, WWDC tickets were available to any registered developer willing to purchase them, but as Apple's popularity has grown and the size of the conference has remained relatively the same due to space and staffing constraints, tickets have been much harder to come by.
WWDC sold out for the first time in 2008, and by 2013 tickets for the event were selling out in just two minutes. For 2014 and 2015, Apple moved to a lottery system, and the company is using the same system for 2016.
In 2016, WWDC tickets are priced at $1,599. Apple opened up ticket applications on Monday, April 18 and accepted registrations through Friday, April 22 at 10:00 a.m. PDT. Developers who won a ticket began receiving order notifications that same day.
Apple also provided 350 WWDC Scholarships to students and members of participating STEM organizations around the world, plus an additional 125 scholarships to aspiring developers with financial limitations, a new program in 2016. Scholarship winners were announced on May 9, 2016.
As has been the case in previous years, developers between the ages of 13 and 17 must have their tickets purchased by a parent or guardian who is also an eligible member. All tickets sold are limited to the applicant and cannot be sold, resold, or transferred.
Past WWDCs
WWDC 2015
At WWDC 2015, Apple unveiled the following services and software:

- Apple Announces iOS 9 With Proactive Siri, Maps Transit, iPad Multitasking and More
- Apple Announces OS X El Capitan With Split View, Contextual Spotlight, Updated Apps and More, Launches in Fall
- Apple Announces watchOS 2 With Native Apps, Third-Party Complications, and More
- Apple Announces 'Apple Music' With 'Beats 1' Live Radio Station, Launches June 30 for $9.99/Month
WWDC 2014
At WWDC 2014, Apple unveiled the following services and software:

- Apple Announces OS X Yosemite with Improved Cross-Device Connectivity and New User Interface
- Apple Announces iOS 8 with Interactive Notifications, QuickType, More
- Apple Announces 'iCloud Drive' and 'Mail Drop' Features for OS X Yosemite
- Apple Updates iMessage with Improved Group Messaging and Video and Audio Messages
- 'QuickType' Keyboard for iOS 8 Offers Context-Aware Predictive Typing Suggestions
- iOS 8 to Include Support for System Wide Third-Party Keyboards
- Apple to Enhance App Store with 'Explore' Tab, App Bundles, Beta Testing, and More
- Apple to Discontinue Support for iPhone 4 in iOS 8
- Apple Announces Significant SDK Improvements with New 'Swift' Programming Language, CloudKit and More
WWDC 2013
At 2013's WWDC, Apple unveiled iOS 7, OS X Mavericks, iWork for iCloud, the Mac Pro, and new MacBook Airs.
WWDC 2012
2012's event saw the introduction of the MacBook Pro with Retina Display, iOS 6 and its standalone Maps app, OS X Mountain Lion, MacBook Pro and MacBook Air updates, and a redesigned AirPort Express.