Apple TV
Apple's fifth-generation Apple TV, launched September 22, 2017.
By MacRumors Staff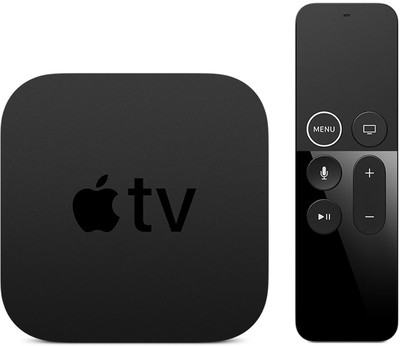 What's Next for Apple TV
New Apple TV Set-Top Box
Apple is working on an updated version of the Apple TV that will allegedly have gaming focus with an updated remote control, a faster processor, and increased storage capacity. Signs of the new Apple TV have been showing up in iOS since January 2020, so we are expecting to see a new Apple TV launch in 2021.
Faster Processor
Leaker Jon Prosser has suggested the new Apple TV will be equipped with an A12X Bionic chip, while a rumor from 9to5Mac indicates it will use an A14 chip, the same chip used in the iPhone 12 lineup.
Leaker Fudge, who has shared accurate info on Apple's plans in the past, believes Apple is working on multiple Apple TV set-top boxes, which could explain the discrepancy in chip rumors. One Apple TV is said to feature an A12 chip, while the other has an A14X chip that offers console-like performance.
Japanese site Nikkei believes Apple will release a new Apple TV set-top box in 2021.
Console Gaming?
Apple is said to be working with developers to bring console-level games to Apple Arcade in the future, and the new set-top boxes could also come with an updated controller according to the rumor.
New Remote Control
According to Bloomberg, Apple is working on a new Apple TV with a faster processor and a revamped remote control. The updated remote control, which was also hinted at in iOS 14 code, is said to include a new feature that's similar to Find My iPhone for locating the remote when it's lost inside the house. The new Apple TV is expected to launch at some point in 2021.
There were signs of a new Apple TV remote that were found in the iOS 14.5 beta, but it turns out that images and code from the beta reference a third-party remote that's being developed by Universal Electronics for cable, satellite, and MVPD companies. The remote will be provided alongside the Apple TV as an alternative to the Siri remote.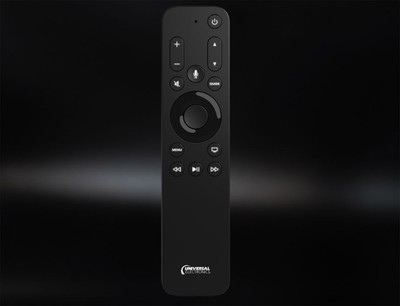 Apple still has a new Apple TV and remote in the works, but we have so far seen no signs of it.
U1 Chip
Apple's upcoming Apple TV will allegedly include a U1 chip, according to leaker Jon Prosser, who has a mixed track record when it comes to predicting Apple's plans.
The U1 chip enables Ultra Wideband support for improved spatial awareness between devices, with the feature allowing the distance between two devices to be calculated through the time it takes for a radio wave to pass between them. It's more accurate than tracking via Bluetooth LE and WiFi.
Prosser claims the Apple TV will work as an Ultra Wideband base station for tracking location as you walk through the home with other U1 devices. The Apple TV will use location-based information for media controls, brightness, volume controls, door locks, and more, integrating with HomeKit devices. There's also said to be a feature that will let the new HomePod alert you if devices have been moved or taken from you're home when you're away.
120Hz Support
Evidence that a next-generation Apple TV will support 120Hz refresh rates has been found in tvOS 14.5 beta code. The references to a 120Hz refresh rate, spotted in PineBoard, which is the name for the Apple TV's interface, suggest that Apple is testing this feature for a next-generation Apple TV.
As with the 120Hz refresh rate on the iPad Pro, a 120Hz refresh rate mode on the Apple TV would allow for smoother performance on 120Hz television sets and would be ideal for displaying fast on-screen action in games. The finding also hints that the new Apple TV will use HDMI 2.1. HDMI 2.0, used for the current fifth-generation Apple TV 4K, is limited to 4K resolution at 60Hz. HDMI 2.1, however, is able to support streaming 4K content at 120Hz.
Dongle Rumors
Apple in 2018 was rumored to be considering a lower-cost Apple TV dongle similar to the Amazon Fire Stick or Google Chromecast. The device would be available at a lower price than the current Apple TV set-top boxes, and it would be able to be plugged into the back of a television set, but it's not yet clear if it is a project that Apple has continued to work on as we've heard no further rumors about it.
The Apple TV 4K
In September of 2017, Apple introduced the Apple TV 4K, its first update to the set-top box since 2015. There are two key technologies at the heart of the fifth-generation Apple TV: 4K and HDR, both of which bring cinematic quality to everything you watch on the set-top box.
4K support brings incredible detail to the Apple TV with four times the number of pixels as HD. 4K resolution is defined as 3840 x 2160, while HD is 1920 x 1080. While the 4K Apple TV offers improved resolution, its support for high dynamic range (HDR) is perhaps even more important. HDR brings richer, more vibrant colors and supports a wider range of colors.
As iTunes chief Eddy Cue said on stage when introducing the Apple TV 4K, 4K is about the number of pixels, but HDR is about better pixels. Apple TV 4K supports both the HDR10 industry standard and Dolby Vision, a higher-quality version of HDR with even better color.
The Apple TV 4K is meant to be paired with television that supports both 4K and HDR technology. Without an accompanying 4K television, the Apple TV 4K experience won't be the same. To get the most out of the Apple TV 4K, 4K content is also required.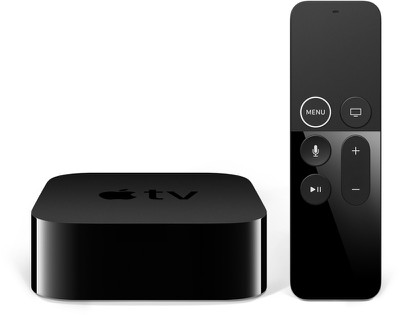 Apple is offering 4K movies through its iTunes Store, and 4K content is also available through Netflix, Amazon Prime Video, and other streaming services. 4K content from YouTube is supported as of the release of iOS and iPadOS 14.
The tvOS interface has been redone in 4K with sharper text, and more vibrant images. Videos captured on the iPhone can be viewed in 4K on the Apple TV, and all of the Apple TV's animated video screensavers have been remastered in 4K. It supports apps like Apple Music and allows the Apple TV to serve as a HomeKit hub and an access point for controlling all of the connected devices in your home.
Inside, the Apple TV 4K is equipped with an A10X Fusion chip, the same chip used in the 2017 iPad Pro models. The Apple TV is twice as fast when it comes to CPU performance and four times as fast when it comes to GPU performance, enabling a whole new class of apps and games.
There have been no design changes to the Apple TV, so it continues to look like a simple black box that plugs into a television using an HDMI cable. There's a Gigabit ethernet port included, and the USB-C port that was on the previous device has been removed.
It ships with an included Siri Remote for control purposes, and the Siri Remote has seen some slight design tweaks. The Siri Remote is used for navigation, accessing the Siri personal assistant for voice searches, and as a game controller when playing games.

The Apple TV 4K is available in 32 and 64GB capacities to store downloaded apps and content, with the 32GB model priced at $179 and the 64GB model priced at $199, though there are sometimes sales at third-party retailers.
Note: See an error in this roundup or want to offer feedback? Send us an email here.
How to Buy
The Apple TV 4K can be purchased from the Apple online store or from Apple retail stores around the world. It is also available from third-party retailers like Best Buy, Target, and Walmart. The Apple TV with 32GB of storage space is priced at $179, while the Apple TV with 64GB of storage is priced at $199.
Apple is also continuing to sell the fourth-generation Apple TV, which does not support 4K. It can be purchased for $149.
Refurbished fourth and fifth-generation Apple TV models are available for purchase at a discount from Apple's online store for refurbished products. Refurbished Apple TV models are just like new models, come with the same warranty, and have been inspected and guaranteed by Apple.
Hardware and Design
Like the fourth-generation Apple TV, the fifth-generation Apple TV 4K is a simple, unobtrusive black box that's about the size of the palm of your hand. There's an Apple TV logo at the top, and aside from that, the Apple TV is black on all sides and blends well with any home decor. It's small enough that it fits on any shelf or TV unit, taking up very little space.

At the back of the Apple TV 4K, there's an HDMI 2.0a port, a Gigabit Ethernet port, and a port for the power cord. Compared to the previous-generation Apple TV, the Apple TV gains the Gigabit Ethernet port (instead of 10/100) and loses a USB-C port that used to be available for things like downloading developer betas and taking Apple TV screenshots.

The Apple TV 4K measures in at 3.9 inches on each of its four sides, and it is 1.4 inches tall. It weighs just under a pound at 15 ounces. Inside, there's a replaceable fan and a total of eight exhaust ports to support the improved processor.

Processor and Internals
Inside the Apple TV, there's an A10X Fusion chip, which is the same chip used in the 2017 iPad Pro models. The A10X Fusion is a much faster chip than the chip that was available in the fourth-generation Apple TV, with 2x the CPU performance and 4x the GPU performance. The Apple TV also has 3GB RAM to support 4K.
With the updated chip, the Apple TV 4K can run much more system intensive games and apps, allowing for games that can take advantage of the 4K display.
For storing games and downloaded content, the Apple TV is available in either 32 or 64GB capacities. Most people do not need more than 32GB of storage, but those who plan to download many apps or games may want to go with 64GB.

For connectivity, the Apple TV 4K supports simultaneous dual band (2.4GHz and 5GHz) 802.11ac Wi-Fi with MIMO and Bluetooth 5.0.
Siri Remote
Sold alongside the Apple TV as an input method, the rectangular Siri Remote features a built in touch surface used as a general "select" button and touch pad, a Menu button, a Home button, a Siri button for activating Siri, play/pause buttons, and standard volume controls. The Siri Remote connects to the Apple TV using a Bluetooth 4.0 connection, and can also control elements of a TV set like Bluetooth using an IR transmitter.
The touch surface on the remote is used as a touch-based navigation method, allowing users to swipe through the App Store, the Home screen, and content within apps, as well as fast forward, rewind, and perform other TV control gestures. It takes up about one-third of the remote.

When held down, the Siri button on the remote activates Siri, and Siri on Apple TV works much like Siri on iPhone. There are two microphones built into the remote so Siri commands can be heard, with Siri relaying information back on the television screen.
The 2017 Siri Remote has been slightly redesigned. There's now a white ridge around the Home button, which makes it easier to determine which end of the remote is in your hand without needing to look down at it. At the bottom of the Siri Remote, there's a Lightning port that's used for charging with a standard Lightning cable. The Siri Remote needs to be recharged every few months.
Because there's an accelerometer and a gyroscope built into the Siri Remote, it can be used as a controller for many Apple TV games.
The Siri Remote is only available in a handful of countries: Australia, Canada, France, Germany, Japan, Spain, the UK, and the United States. In other countries, there is no built-in Siri support, and the remote is called "Apple TV Remote." Instead of bringing up Siri, the microphone button on these remotes brings up an on-screen search app.
Remote App
Along with the physical Siri Remote, the Apple TV can be controlled using a Remote app that's available in the App Store for the iPhone, iPad, and Apple Watch. The Remote app has a layout that's similar to the Siri Remote, offering virtual controls for navigating the Apple TV interface, accessing Siri, and controlling volume. On the iPad, details about what's playing are also shown in the app.

Bluetooth Accessories
The Apple TV also supports third-party Bluetooth gaming controllers that can be used in lieu of the Siri Remote when playing a game from the tvOS App Store, and a Bluetooth keyboard can be connected. The Apple TV works with a number of Bluetooth-enabled controllers, including the latest controllers for the PlayStation 5 and the Xbox Series X.

4K and HDR
4K delivers four times more pixels than standard HD (3840 x 2160 vs. 1920 x 1080) and paired with HDR support, the Apple TV 4K offers brighter, more realistic colors along with much greater detail. Both HDR10 and Dolby Vision are supported, with the latter being the preferred HDR standard because it offers a wider range of colors.

HDR and 4K are both noticeable upgrades over 1080p high definition, especially so when it comes to HDR. 4K (also called ultra high resolution) offers more pixels and with HDR, you get deeper reds, more vivid greens, brighter blues, clearer yellows, and more contrast and color range in scenes with both light and dark elements.

4K on left, 4K HDR on right
The Apple TV 4K requires a compatible 4K television to properly display content at a 4K resolution, and you also need to supply an HDMI cable for connecting the television to the Apple TV. Apple recommends a cable compatible with HDMI and Dolby Vision, and more specifically, an HDMI cable that has a Compatible Dolby Vision mark.
For the best experience, a TV that supports 4K and HDR at 60Hz (50Hz in Europe) is required, but it works with 4K Standard Dynamic Range, 4K High Dynamic Range, and 4K Dolby Vision.
The Apple TV 4K also works with a TV that has a 30Hz HDR refresh rate (25Hz in Europe) but lower refresh rates can result in choppy video, so Apple's recommendation for TVs that don't support HDR at 60Hz is to lower resolution to 1080p at 60Hz and letting the television upscale to 4K.
4K Streaming
To stream content in 4K from iTunes, Netflix, or another source, Apple recommends that customers have a minimum connection speed of 25Mb/s. If an internet connection isn't fast enough for transferring 4K content, Apple downscales the video quality.
Apple does not allow users to download 4K content from iTunes, with 4K content limited to streaming.
Supported Photo and Video Formats
The Apple TV 4K supports H.264, HEVC (H.265), HEVC Dolby Vision, and MPEG-4. As for photos, it can display images in the following formats: HEIF, JPEG, GIF, and TIFF.
Supported Audio Formats
Supported audio formats include HE-AAC, AAC (320Kb/s max), protected AAC, MP3 (320Kb/s max), MP3 VBR, Apple Lossless, FLAC, AIFF, WAV, Dolby Digital 5.1, Dolby Digital Plus 7.1 surround sound, and Dolby Atmos.
Compatible Content
The Apple TV 4K can play 4K content from a range of sources. Apple has made deals with movie studios to offer a wide selection of 4K movie titles in iTunes, which are available for the same price as HD movies. Apps like Netflix and Amazon Prime Video also offer content that can be streamed in 4K. As of tvOS 14, YouTube is also available in 4K.
The Apple TV 4K is designed for 4K content and the picture looks the best when streaming or playing 4K resolution TV and movies, but non 4K HDR content is compatible. With non-HDR and lower resolution movies and TV shows, the Apple TV upscales the content.
Regardless of your setup and the content you're watching, Apple TV 4K always chooses the settings that are going to give you the best picture.
Apple TV as a Cable Box Replacement
Apple has been working with some cable providers to offer the Apple TV as a replacement for a traditional cable box. CANAL+ in France, Salt in Switzerland, Vodafone in Germany, and DirecTV in the US all allow customers to replace their cable boxes with Apple TV, gaining all of the same functionality through dedicated apps.
In early 2019, Charter Communications began offering the Apple TV 4K to its customers, with Charter users able to access all of their live channels and on-demand programs through a Spectrum TV app on Apple TV 4K, iPhone, and iPad.
Verizon also offers the Apple TV 4K for free to customers who subscribe to its 5G broadband service, available Indianapolis, Houston, Los Angeles, and San Francisco.
tvOS
The fourth and fifth-generation Apple TVs run an operating system called tvOS, which was built to offer up a simple, easy-to-navigate television watching experience.
tvOS puts content front and center with an app-centric design that includes an App Store, Siri integration, a dedicated TV app for highlighting content from a range of different apps from content providers, HomeKit support, and more.

The fourth and fifth-generation Apple TVs run tvOS 14, the latest version of tvOS that's publicly available. For more on tvOS, make sure to check out our dedicated tvOS 14 roundup, which includes details on the current public version of the operating system and its entire feature set.
Apple's Content Offerings
Apple in 2019 took a greater interest in services, unveiling plans for television-related content that are designed to bring in more entertainment revenue. >Apple revamped the TV app available in tvOS and iOS, inked deals with third-party content providers to bolster TV app offerings, and introduced a new Apple TV+ service that houses original TV shows and movies funded by Apple.
TV App
Apple in iOS 12.3 and tvOS 12.3 overhauled the TV app, introducing a cleaner, more streamlined look for the app along with better content recommendation algorithms. The overall app interface has been improved with sections for Movies, TV Shows, Sports, and Kids content at the top on both Apple TV and iPhone, while Library houses a list of content that you've purchased from iTunes.

"Watch Now" with its "Up Next" function is still front and center in the TV app, but there's a new machine learning-based recommendation engine that surfaces personalized content suggestions for you based on what you like to watch.

Up Next continues to keep track of what you're watching so you'll never forget what episode of a TV show you're on or where you left off watching a movie, while the new "For You" recommendation feature draws in content from more than 150 streaming apps, including Hulu, Amazon Prime, DirecTV Now, PlayStation Vue, and more. In addition to the "For You" section, the TV app also offers "Because you watched..." recommendations much like Netflix.
iOS 13 further refined the functionality of the TV app, housing all Watch Now content and removing the Watch Now section from the main Apple TV interface. The main Home screen offers up watch suggestions instead the Watch Now options.
Channels
The TV app includes a "Channels" section, which is a services feature that Apple added with the TV app revamp. Channels are subscription services that you can sign up for and watch within the TV app without having to open up another app. So, for example, if you come across a show you want to watch on your iPhone or Apple TV that's on Starz, you can tap to subscribe to Starz right in the TV app, and then you can watch that show without leaving the app.

Some of the Channels that are supported include Paramount+, Starz, Showtime, Nickelodeon, Mubi, The History Channel Vault, Epix, Comedy Central Now, and tons more. Apple has also started offering special bundle pricing to Apple TV+ subscribers, and Apple TV+ users can pay $9.99 per month to watch both CBS All Access (now Paramount+) and Showtime.
You'll still get recommendations for content from services that aren't a part of Channels, so while Hulu isn't something you can subscribe to and watch in the TV app itself (you need to watch Hulu content in the Hulu app), you can still see Hulu content suggestions just like the original TV app.
Availability
The TV app is available on iPhones, iPads, the Apple TV, and Samsung TVs at the current time, but in the fall, Apple is expanding it to the Mac. Apple has also brought the Apple TV app to Roku and the Amazon Fire TV, plus smart TV offerings from companies that include Sony and Samsung.
Apple TV+
Apple TV+ is Apple's streaming television service, which launched on November 1, 2019. Apple TV+ offers all of Apple's original TV shows and movies that are in development.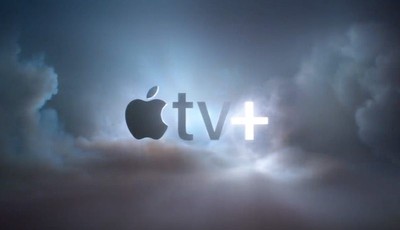 Apple TV+ is available on all devices where the TV app is available, which includes iPhones, iPads, Apple TVs, Macs, and the web through the tv.apple.com website as well as on Roku, Amazon Fire TV, and select smart TVs. Apple TV+ is priced at $9.99 per month, but Apple is providing a free one-year subscription to customers who purchase a new iPhone, iPad, Apple TV, Mac, or iPod touch, and that price tag allows up to six family members to watch.
For more information on Apple TV+, make sure to check out our Apple TV+ guide.
Original TV Shows and Movies
Apple has dozens of original television shows and movies in the works, many with high-profile actors, actresses, directors, and producers. We have a full guide with a list of all of the TV shows and movie projects that Apple has in development available in our original content guide.
The Apple TV of the Future
For a long time, there were a slew of rumors suggesting Apple planned to debut a full high-definition television set, spurred by Walter Isaacson's Steve Jobs biography, which suggested Jobs wanted to revolutionize the television industry much like he transformed computers, music players, and phones. "I finally cracked it," Jobs was quoted as saying.
Rumors reached a fever pitch over the next few years, and in 2012, news hit suggesting multiple television prototypes were in testing. Rumor after rumor continued until 2015, with some even ranging into the fantastical, but no television set ever appeared.
As it turns out, Apple's testing did not result in a product worth manufacturing, and in 2014, Apple ceased its work on developing a full-blown high-resolution television set, putting the project on ice.
Apple was reportedly unable to come up with a feature set compelling enough to warrant entry into the highly competitive television market, despite years of research. It is not clear if Apple will revisit its television set project in the future, but it is always possible Apple will reevaluate its plans as technology improves.
For time being, Apple is focusing its resources on improving the Apple TV set-top box, the TV app, the tvOS App Store, and Apple TV+, revolutionizing television through the integration of content, services, and interface without having to develop an actual television set and enter a brutally competitive market.
Older Apple TV Models
While the Apple TV roundup pertains to the fourth and fifth-generation Apple TVs that have been available since 2015, some people continue to use older versions of the Apple TV.
First, second, and third-generation Apple TVs run a different operating system and do not have access to a dedicated App Store with games, entertainment, and other apps. Instead, these Apple TVs use different channels offered by various content providers, along with several Apple apps like iTunes.
Older Apple TVs continue to function, but are not updated as often as the fourth and fifth-generation Apple TV models, and do not have the same range of content available.
As of May 25, 2018, security changes prevent the first-generation Apple TV from accessing the iTunes Store. Second-generation Apple TV models and later continue to work with the iTunes Store.
As of May 2020, HBO GO and HBO Now are no longer available on the second and third-generation Apple TV models. AirPlay can still be used to stream HBO content to an older Apple TV using an iPhone, iPad, or Mac. The YouTube app was also made defunct on in March 2021, and is no longer available on the older models.