Apple TV
Apple's second-generation Apple TV 4K, launched April 2021.
By MacRumors Staff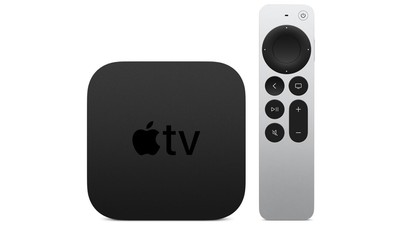 Should You Buy the Apple TV?
The Apple TV is Apple's set-top box. The latest Apple TV 4K features a faster A12 Bionic chip, support for high-framerate HDR, and a redesigned Siri Remote. Apple typically updates the Apple TV infrequently, releasing a new model around every three years.
Announced in April of 2021, the second-generation Apple TV 4K is the newest Apple TV in Apple's lineup and is very, very early in its product cycle, meaning that now is the best time to buy it.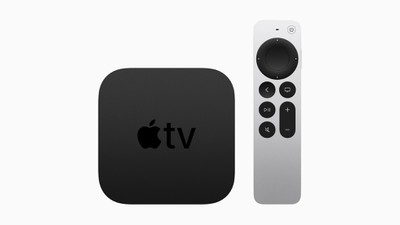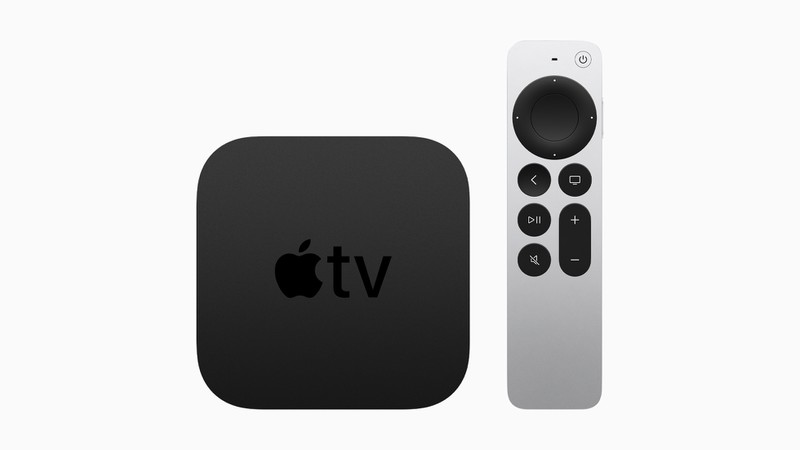 There are two different Apple TV models currently available. One is the Apple TV HD from 2015, featuring support for displays with up to 1080p resolutions, an A8 chip, 32GB of storage, HDMI 1.4, Wi-Fi 5, Bluetooth 4.0, and a price of $149. The other is the second-generation Apple TV 4K from 2021, featuring support for displays with up to 4K resolutions, an A12 Bionic chip, up to 64GB of storage, HDMI 2.1, Wi-Fi 6, Bluetooth 5.0, and a price starting at $179. Both come with the same redesigned Siri Remote.
The second-generation Apple TV 4K has better specifications in almost every area than the older Apple TV HD and will be much more future-proof. Due to its age and lower specifications, it is difficult to recommend buying an Apple TV HD, especially since it is only $20 cheaper than the second-generation Apple TV 4K.
Almost all potential customers should choose the second-generation Apple TV 4K. The only customers who should consider buying the Apple TV HD are people who are on a strict budget, have no intention of buying a 4K TV, and are comfortable with buying a six-year-old device.
The Second-Generation Apple TV 4K
Apple in April 2021 introduced a new version of the Apple TV 4K, with an all-new Siri Remote a faster processor, and a few other notable internal improvements.
Design wise, the second-generation Apple TV 4K continues to look like the prior-generation version, with a simple black box design that plugs into a television set over HDMI.
The Apple TV 4K, as the name suggests, offers 4K resolution with support for high frame rate HDR content, including HDR10 and Dolby Vision. For full performance, it needs to be paired with a 4K TV and 4K content is also required.
Apple says it is working with FOX Sports, NBCUniversal, Paramount+, Red Bull TV, Canal+, and more to stream content in high frame rate HDR. AirPlay now supports high frame rates so Dolby Vision video shot on iPhone 12 can be displayed in full resolution on the new Apple TV 4K.
There's a faster A12 Bionic chip inside the new Apple TV 4K that will offer a GPU boost, faster video decoding, better audio processing, and improved gameplay.
Though the design of the Apple TV 4K has not changed, Apple overhauled the Siri Remote, which now features an all-new design with a one-piece aluminum body. There's a clickpad control wheel with five-way navigation, with the clickpad also supporting touch gestures. The clickpad's outer ring supports a circular gesture that lets you jog through TV and movie content.
The Siri Remote is larger than the prior version and it includes a dedicated power button that controls a TV's power. It also includes volume buttons, a mute button, an option for pausing and fast forwarding, and a menu button. There's a side button for activating Siri.
Apple added a new color balance process that uses the iPhone's front-facing camera to fine tune the colors on the Apple TV by comparing the color to industry-standard specifications. This works with the new Apple TV 4K as well as older models.
The Apple TV 4K is priced starting at $179, and it became available for purchase on Friday, April 30. The Siri Remote is available separately for $59.
Apple has discontinued the prior-generation 4K Apple TV that was released in 2017, but the Apple TV HD continues to be available for purchase.
Note: See an error in this roundup or want to offer feedback? Send us an email here.
How to Buy
The Apple TV 4K is available for purchase as of Friday, April 30, with the first orders set to ship out for delivery starting May 21.
The Apple TV 4K is priced at $179 for 32GB storage, or $199 for 64GB storage. Apple is also continuing to sell the Apple TV HD, which is priced at $149 for 32GB storage. The Apple TV HD supports 1080p resolution rather than 4K resolution.
The 2021 Siri Remote can also be purchased on a standalone basis for $59.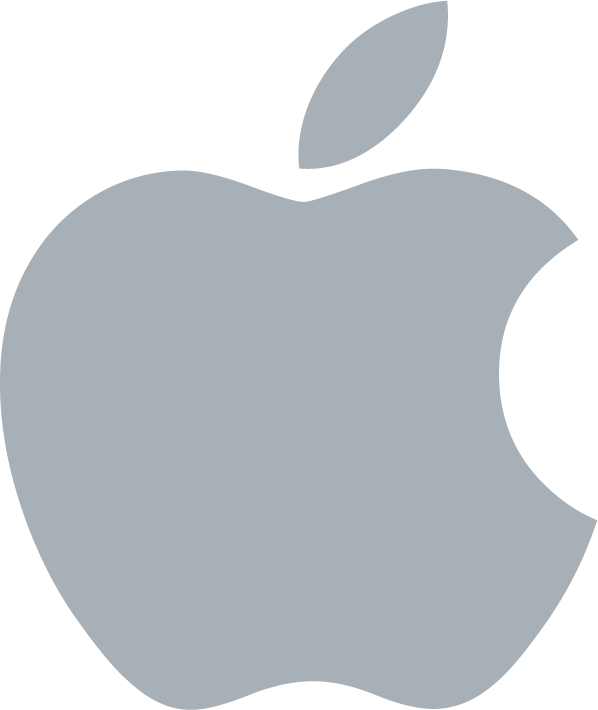 Hardware and Design
The Apple TV 4K did not receive design updates with the 2021 refresh, and it continues to be a simple, unobtrusive black box that's about the size of the palm of your hand. It measures in at 3.9 inches on each of its four sides, and it is 1.4 inches tall. As for weight, it's just under a pound at 15 ounces.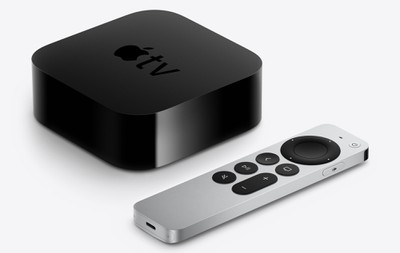 There's an Apple TV logo at the top, and aside from that, the device is black on all sides and blends well with home decor. It's small enough that it fits on any shelf or TV unit next to a television set.

At the back of the Apple TV 4K, there's an HDMI 2.1 port, a Gigabit Ethernet port, and a spot for the power cord to plug in.
Processor and Internals
The second-generation Apple TV 4K is equipped with an A12 Bionic chip, which is the same chip that was first used in the iPhone XS, XS Max, and XR in 2018.
The A12 Bionic chip is a significant upgrade over the A10X Fusion chip that was in the prior-generation Apple TV 4K, with improvements to both CPU and GPU speeds.
For storing games and downloaded content, the Apple TV 4K is available in either 32 or 64GB capacities.
Connectivity
The Apple TV 4K supports 802.11ax WiFi 6 speeds. WiFi 6 is the newest and fastest WiFi protocol available with improved speeds, expanded network capacity, lower latency, better power efficiency, and upgraded performance in locations with many smart home devices.
Along with WiFi 6, the second-generation Apple TV 4K is the first Apple TV that has built-in Thread support. Thread is a low-power networking technology that offers a secure, mesh-based system able to interface with other Thread-enabled smart home devices for improved connectivity, so many HomeKit devices will benefit from the new Apple TV model.
The Apple TV 4K also supports Bluetooth 5.0 and it comes with an IR receiver for remote input.
4K and HDR
Like the original Apple TV 4K, second-generation Apple TV 4K supports 4K HDR content for brighter, more realistic colors and greater detail than is available with the 1080p Apple TV HD.

Both HDR10 and Dolby Vision are supported, and new to the second-generation version is support for high frame rate HDR, which brings more fluid, crisp video. The second-generation Apple TV 4K offers twice the frame rate for high dynamic range video thanks to the HDMI 2.1 port, maxing out at 60 frames per second.
Apple says fast-action sports look smoother, nature documentaries come alive, and YouTube videos "jump off the screen."
The Apple TV 4K requires a compatible 4K television to display content at a 4K resolution, and features like Dolby Vision require a TV that supports Dolby Vision. The Apple TV 4K connects to a television set using HDMI, and an HDMI cable is not included.
4K Streaming
To stream content in 4K from iTunes, Netflix, or another source, Apple recommends that customers have a minimum connection speed of 25Mb/s. If an internet connection isn't fast enough for transferring 4K content, Apple downscales the video quality.
Apple does not allow users to download 4K content from iTunes, with 4K content limited to streaming.
Supported Photo, Video, and Audio Formats
The Apple TV 4K supports H.264, HEVC (H.265), HEVC Dolby Vision, and MPEG-4. As for photos, it can display images in the following formats: HEIF, JPEG, GIF, and TIFF.
Supported audio formats include HE-AAC (V1), AAC (up to 320 Kbps), protected AAC (from iTunes Store), MP3 (up to 320 Kbps), MP3 VBR, Apple Lossless, FLAC, AIFF, and WAV; AC-3 (Dolby Digital 5.1), E-AC-3 (Dolby Digital Plus 7.1 surround sound), and Dolby Atmos
Color Balance
Alongside the 2021 Apple TV 4K, Apple added a new Color Balance feature that uses an iPhone with a Face ID camera to calibrate the colors on the Apple TV.
In the video section of the Apple TV settings, there's a Color Balance option to initiate the feature. You can hold your iPhone up to the TV screen, with the iPhone detecting the color and comparing it to industry standards for adjustment purposes. This feature is not available when Dolby Vision is enabled on a compatible TV set.
Siri Remote
Apple introduced a redesigned Siri Remote to go with the second-generation Apple TV 4K. The new remote is larger in size, with an aluminum body. Rather than a touch surface at the top, the updated Siri Remote is equipped with a touch-enabled clickpad with gesture support.

A single click lets you click into a TV show or move, while a swipe moves through long lists of content. The outer part of the clickpad can be swiped across to scrub through shows and movies, fast forwarding and rewinding as needed. The remote includes a TV/Home button, a Back button, a Play/Pause button, a Mute button, and a set of volume buttons.
New to the remote is a dedicated Power button for turning the television off or on, and on the side of the remote, there's a dedicated button for activating Siri. The Siri functionality is limited to a select number of countries, with a list available on Apple's website.

In countries where Siri support is unavailable, the Siri Remote is called the "Apple TV Remote."
Siri on the Apple TV works much like Siri on the iPhone. You can speak into the remote, with the Siri command relayed back to the Apple TV. Siri can be used for

The bottom of the Siri Remote features a Lightning port that can be used to recharge it every few months. The prior version of the Siri remote included an accelerometer and gyroscope that allowed it to be used as a controller for Apple TV games, but the new remote does not have that functionality and Apple instead expects users to play games with Bluetooth controllers.
Remote App
Along with the physical Siri Remote, the Apple TV can be controlled using a Remote app that's available in the App Store for the iPhone, iPad, and Apple Watch. The Remote app has a layout that's similar to the Siri Remote, offering virtual controls for navigating the Apple TV interface, accessing Siri, and controlling volume.
Bluetooth Accessories
Popular controllers from PlayStation, Xbox, and Nintendo can be paired with the Apple TV for gaming purposes, and Apple expects Apple Arcade and other games to be played with a controller rather than the Siri Remote.
The Apple TV 4K can also be paired with Bluetooth keyboards, though typing for searches and other purposes can be done with an iPhone tied to the same iCloud account as well.
tvOS and the TV app
Fourth-generation and later Apple TV models run tvOS, an operating system that was built from the ground up to offer a simple, easy-to-navigate television watching experience.
tvOS puts content front and center with an app-centric design that includes an App Store, Siri integration, a dedicated TV app for highlighting content from a range of different apps from content providers, Apple TV+ access, HomeKit support, and more.

The TV app is the main hub for TV shows and movies on Apple TV, and it incorporates Apple TV+ content along with content from third-party providers. It includes a Channels feature for subscribing to some premium channels directly within the TV app, but it also recommends content available through other streaming services like Hulu.
There's an integrated "Up Next" feature that keeps track of your shows from all participating providers (most TV apps work with Watch Now except for Netflix), plus there's access to purchased iTunes content. "Watch Now" is a feature that provides recommendations on television and movie content that you might like based on your personal preferences.
Games can be played with Apple Arcade on the Apple TV, and there are fitness routines available through Apple Fitness+, plus you can install any third-party app through the tvOS App Store.
For more on tvOS, make sure to check out our dedicated tvOS roundup, which includes details on the current publicly available version of the operating system and its feature set.
Older Apple TV Models
With the launch of the second-generation Apple TV 4K, Apple discontinued the original 2017 version, but it is still selling the Apple TV HD for $149, which comes with the new Siri Remote.
Apple continues to support the original Apple TV 4K, and all of the features available on the 2021 Apple TV 4K are available on the original 2017 model as well. There are older Apple TVs in circulation that do not run tvOS instead feature software from before the launch of tvOS, but these are becoming obsolete as many channels have stopped working.
What's Next for the Apple TV
There are rumors that Apple is working on a higher-end version of the Apple TV that will be able to handle console level games, but as the Apple TV was refreshed in 2021, it's not clear if and when a higher-end model might actually appear.
Apple is also said to be working on a version of the Apple TV that is combined with a HomePod smart speaker, with the set-top box also equipped with a camera for FaceTime.