MacRumors Roundups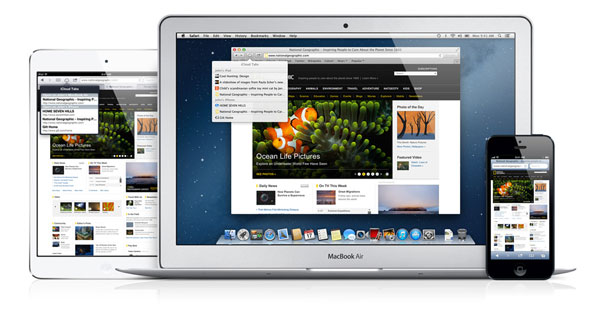 MacRumors Roundups are an overview summary of the all the rumors and expectations about a particular product. With the fast paced nature of the Apple news cycle, it can be difficult for even the most dedicated reader to follow every new development.
The goal of each roundup is to simply answer the question of "What are you expecting" for any given product. That opinion is certain to change over time as new rumors are revealed, and the roundups will be updated regularly to reflect that.
Over time, we hope to ramp up to have more roundups on more topics.

Black Friday, which takes place on November 29 this year, is a major shopping holiday in the United States. During the event, retailers around the country drop their prices on thousands of items, hoping to lure shoppers to their stores.
Apple products on the cheap are highly desired, and this year, retailers are offering some fantastic deals. We've gathered up a list of all the retailers offering discounts on iPhones, iPads, iPods, MacBooks, and more. Each entry lists the item and the savings off of the price that the store normally sells the product for.
As it is still early, we are expecting additional information on other notable Black Friday sales to surface, from retailers like Apple. We will continue to update this roundup to add deals as they become available.
The best deals thus far are from the major retailers, as seen in the chart below (which includes gift cards). Target is offering the best price on the iPad Air at 9 (9+0 gift card) while Walmart has a 9 iPad mini available. Walmart also has the best deals on both the iPhone 5s and the iPhone 5c. It remains unclear which stores might offer the Retina iPad mini, but if Target has stock on hand, they will be available for 9 with a gift card. Make sure to check out our detailed guides on where to get the best prices on Apple's lineup of iPads and Macs.

The iPhone 5c is essentially a repackaged iPhone 5 with a new plastic enclosure. The new device is available in five different colors -- green, yellow, blue, white, and pink.
The phone uses the same A6 processor and rear-facing camera as the iPhone 5, but does contain a few upgraded parts -- such as an improved front-facing FaceTime camera and support for more wireless LTE bands.
The new iPhone 5c starts at (with 2 year contract) in the U.S. and is now available for order from Apple, AT&T, Verizon, Sprint and T-Mobile. Retail stores, such as Wal-Mart, Best Buy, Radio Shack and Target are also offering the iPhone 5c, and many have been discounting the price of the 16 GB model to or less with a two-year contract.
On Friday, October 25, Apple launched the iPhone 5c in 35 additional countries, including Russia, Spain, and Mexico, and a third wave launch took place on November 1.

The iPhone 5s is the same size and design as the current iPhone 5 but features improved specifications and is available in three colors: Silver, Gold, and Space Gray.
The iPhone 5s uses a 64-bit A7 processor which is as twice as fast as the previous generation. The new device also incorporates a "Touch ID" capacitive fingerprint sensor built into the home button that's capable of scanning sub-epidermal skin layers. Touch ID can be used to unlock an iPhone and authorize iTunes purchases.
The rear camera in the iPhone 5s has a new 5-element lens with an f/2.2 aperture and a sensor that is 15% larger than the current iPhone 5, as well as a dual-LED "True Tone" flash that will adapt to the existing lighting to provide better colors and more accurate skin tones. Other new camera features include Burst Mode, capable of capturing 10 pictures per second and automatically selecting the best shot, and Slo-Mo 720p video capture at 120 frames per second.
Apple launched the iPhone 5s in the US, Australia, Canada, China, France, Germany, Japan, Singapore, and the UK on September 20. In the U.S., the iPhone 5s costs 9, 9, and 9 for the 16 GB, 32 GB, and 64 GB models respectively with a 2-year contract. Non-contract, unlocked SIM free devices are available for 9/9/9. Pricing for other individual countries is available on Apple's online store.

At its October 22 media event, Apple introduced its second-generation iPad mini, bringing a new Retina display as well as upgraded internals including the A7 chip and M7 motion coprocessor introduced in the iPhone 5s.
The improvements to the iPad mini have necessitated a slight increase in thickness and weight for the iPad mini, with the device now measuring at 7.5 mm thick and 0.73 pounds compared to 7.2 millimeters and 0.68 pounds for the original generation.
With a Retina display, the new iPad mini's resolution has increased from 1024 x 768 to 2048 x 1536, matching the resolution of the full-size iPad but with the smaller screen pushing the pixel density to the same 324 pixels-per-inch seen on Apple's iPhone and iPod touch models.

Apple has been rumored to be working on its "iWatch" smart watch for a while now, but the company is now accelerating work on the project as it tries to expand its family of mobile devices to the wrist. Apple has already started work on trademarking the name in a number of countries.
We don't yet know what an Apple iWatch will look like, so the photos we've included here are either mockups or existing non-Apple products. For example, the red watch at the top of the page is the Lunatik iPod nano watch.
The iWatch will serve as an accessory to the iPhone and other iOS devices, giving users easy at-a-glance access to common functions without having to take their larger devices out of their pockets or bags. It should also incorporate a number of its own sensors and software features to help stand on its own as a must-have device for users. Rumors have also suggested that the iWatch could serve as a control device for home automation and there are reports suggesting it could come in multiple sizes for a customized fit.
Initial chatter indicated that the iWatch could launch as soon as late 2013, but it now looks like a debut in the second half of 2014 is more likely.

Apple's 13 and 15-inch Retina MacBook Pros were updated on October 22 with new Intel processors, designed to improve battery life and overall performance. While the 13-inch model gained a Haswell processor, the 15-inch version was updated with a Crystal Well processor, a variation of the Haswell.
With the new processors, the 15-inch model now offers eight hours of battery life while the 13-inch version offers nine hours of battery life, an overall increase from the seven hours of battery life of the previous generation.
The new 15-inch Retina MacBook Pro retains the same form factor as its predecessor, but the 13-inch version has been slightly redesigned with a slimmer chassis to match the thickness of the 15-inch model. Both Retina MacBook Pros are now 0.71 inches thin.
Along with new processors, the Retina MacBook Pros feature Intel's "Iris" integrated graphics, which are a big improvement over the previous Intel HD Graphics 4000. According to Apple, Intel's Iris graphics deliver 90 percent faster performance. While the 13-inch Retina MacBook Pro features Intel's Iris 5100 graphics, the 15-inch model incorporates Iris "Pro" HD 5200 graphics. An NVIDIA GeForce GT 750M discrete graphics card with 2GB of video memory can also be added to the 15-inch Retina MacBook Pro.

OS X 10.9 Mavericks introduces a number of new features aimed at extending both battery life and responsiveness. Apple has promised 200 changes in Mavericks, including both minor cosmetic updates and major performance enhancements. The new operating system was released just after Apple's October 22 media event and is a free upgrade from the Mac App Store for all OS X Mountain Lion, Lion, and Snow Leopard users.
Mavericks has several new features developed for power users, with enhanced multi-monitor support and expanded finder capabilities. All users will experience improved power usage, a new iCloud Keychain function for secure cross-device passwords, and better Safari performance.
A new iBooks app and a new Maps app are both bundled into Mavericks, allowing users to read books and access maps within native apps for the first time. While Mavericks has not gotten the same drastic visual overhaul found in iOS 7, a number of skeuomorphic elements introduced with Mountain Lion have been removed.

The new iPad Air can be summed up with three words that repeatedly appeared in each rumor leading up to its introduction: thinner, smaller, and lighter.
While the third and fourth generation iPads were thicker than Apple's iPad 2, the new fifth-generation iPad uses screen technology that was originally developed for the iPad mini, allowing Apple to shrink its size in all dimensions and give the device its new iPad Air name.
The iPad Air actually takes several design cues from the iPad mini, featuring the same thin size and narrow bezels found in the mini while retaining its 9.7-inch Retina screen. The iPad Air measures in at just 7.5 mm thick and weighs just one pound, marking a significant reduction by all measures.
As with all of Apple's iterative updates, the iPad Air includes improved internals as well. The iPad Air comes with the same A7 chip and M7 motion coprocessor introduced in the iPhone 5s. Connectivity is also improved with faster MIMO Wi-Fi and support for more LTE bands on cellular models.

Apple's professional-level desktop users have been waiting quite some time for a major update to the Mac Pro, but one is finally coming in December 2013 in the form of a radical redesign embracing a significantly smaller form factor, Ivy Bridge E processors, dual GPUs, fast PCI Express-based flash storage, and an emphasis on external expandability via Thunderbolt 2.
Apple's upcoming Mac Pro, which users were given a sneak peek at during Apple's Worldwide Developers Conference (WWDC) keynote in June, includes a unique cylindrical design that wraps all of the machine's components around a unified thermal core which absorbs heat from throughout the machine and disperses it through a vertically-oriented fan that draws air in from the bottom of the machine and vents it out through the machine's top.
At the heart of the new Mac Pro lies a single Xeon-class Ivy Bridge E processor with up to 12 cores, paired with dual AMD FirePro graphics chips for maximum performance. PCI Express flash storage offers data transfer rates of up to 1250 MB/s, while four-channel DDR3 EEC memory running at 1866 MHz delivers up to 60 GB/s of memory bandwidth.
Connectivity includes six Thunderbolt 2 ports delivering data transfer speeds of up to 20 Gb/s and daisy-chaining of up to 36 devices, four USB 3.0 ports, an HDMI 1.4 port, and two Gigabit Ethernet ports. With Thunderbolt 2 and the dual-GPU setup, the Mac Pro will be able to support up to three 4K displays. Wireless support includes the latest 802.11ac Wi-Fi standard as well as Bluetooth 4.0.

Updated in June, the MacBook Air now features Intel's low-power Haswell processors, giving the notebook what Apple calls "All-day battery" life. The 11-inch MacBook Air lasts for up to nine hours, while the 13-inch model lasts for up to 12 hours, both with standard use.
With Mavericks, the most recent MacBook Air is able to last for more than 15 hours on a single battery charge, thanks to multiple power saving enhancements.
Though the energy-efficient Haswell processors give the MacBook Air impressive battery life, the speed gains are minimal. According to benchmarks, the new MacBook Air performs three to eight percent better than the previous generation.
Since Apple just updated the MacBook Air a few months ago, we don't expect them to be updated again until sometime next year. One report based on supply chain sources has however, speculated that Apple could shift the MacBook Air to a new 12-inch display with a higher resolution of 2304 x 1440 pixels, offering Retina support at certain resolutions.

Apple's Mac mini was last updated in October of 2012, gaining quad-core Core i7 processors, upgraded RAM, and Intel HD Graphics 4000. The desktop computer is now due for another update, which will include Intel's higher-performing Haswell processors and Iris integrated graphics.
While the Haswell processors will likely result in modest speed gains as seen in MacBook Air benchmarks, graphical performance should see solid improvements. According to Intel, its Iris integrated graphics are able to double or triple the performance of existing Ivy Bridge chips.
The Mac mini will probably see a minimum hard drive increase to 1TB, and will continue to offer traditional hard drives and Apple's Fusion Drive, combining a standard 1TB hard drive with flash storage for shorter boot times and quicker file access. Apple's recently introduced iMacs can be configured with faster PCI Express-based flash storage options (including the Fusion Drive), and it is likely the same upgrades will be offered for the Mac mini.

Apple's Thunderbolt Display is two years old now, having been announced in July 2011 but not shipping until two months later. Apple display updates have always been very hard to predict due to their erratic update cycle, and while Apple's October 22 media event seemed like an opportune time for Apple to launch an upgraded standalone display, no such product surfaced.
At the extreme end of possibilities would be a true Retina Thunderbolt display, offering four times as many pixels as the current Apple Thunderbolt Display, coming in at 5120 x 2880 pixels. A display at this size would be able to offer the same amount of screen real estate as the current display but with a much sharper appearance, using the same technology as in the Retina MacBook Pro.
A more achievable goal would be "4K" resolution of either 4096 or 3840 x 2160 pixels. Apple has touted its upcoming Mac Pro as being able to drive three such displays simultaneously, leading to speculation that the company is planning to launch its own 4K display.

Apple revealed iOS 7 during the WWDC keynote on June 10, featuring a brand new design and a number of new features. iOS 7 launched publicly on September 18th. Users can obtain the update either by connecting their devices to iTunes and clicking the "Check for Update" button or checking for over-the-air updates on their devices via Settings -> General -> Software Update.
iOS 7 is available as a free upgrade for the iPhone 4, iPhone 4S, iPhone 5, fifth-generation iPod touch (16GB/32GB/64GB) and the iPad 2, iPad with Retina display (third- and fourth-generation), and iPad mini. iOS 7 will come pre-installed on the new iPhone 5s and iPhone 5c devices. Owners of the iPhone 5s will also find several new features that are specific to that device. These include: 64-bit support, Touch ID fingerprint sensing, Camera image stablization, Burst Mode and Slow-Mo video.
iOS updates are generally recommended for all users, but in the past, users of older hardware have found that performance of the latest iOS versions on their devices can be sluggish. If you are on older iPhone hardware (iPhone 4), you may want to wait to see how will iOS 7 runs on your device. Our discussion forums are a good resource for specific questions/answers, and we've also gathered some tips to help users discover less well-known features. Over time, we expect new apps and updates will start requiring iOS 7 to take advantage of the new features and interface.
iOS 7 was designed to be compatible with all existing iOS 6 apps, and user testing has found this to generally be true. If you rely on a specific "mission critical" app, it would still be prudent to make sure that that app runs before upgrading.

Apple somewhat unexpectedly refreshed its iMacs on September 24, 2013, announcing the update via a press release rather than as part of a broader media event expected in the following weeks to feature new iPad and Mac models. The new iMac models feature Intel's Haswell processors (up to 3.5GHz) with the 21.5-inch entry level model also sporting high-performance Iris Pro integrated graphics.
The high-end 21.5-inch model and both 27-inch models come equipped with NVIDIA 700 series graphics, which offer twice as much video memory and 40 percent faster performance than the previous NVIDIA 600 series. The top-of-the-line 27-inch iMac can be upgraded with an NVIDIA GTX 780M graphics card with 4 GB of memory.
iMac continues to be the example that proves how beautiful, fast and fun a desktop computer can be. Inside its ultra-thin aluminum enclosure, the new iMac has the latest Intel processors, faster graphics, next generation 802.11ac Wi-Fi and faster PCIe flash storage.
All of the iMacs now come with 802.11ac Wi-Fi, and when connected to one of Apple's new 802.11ac base stations, wireless performance is three times faster than with 802.11n. 802.11ac supports a theoretical transfer rate of 1.3 gigabits per second, a huge improvement over the 450 megabits per second of 802.11n.