iPhone 16
All the rumors about the iPhone 16, coming in 2024.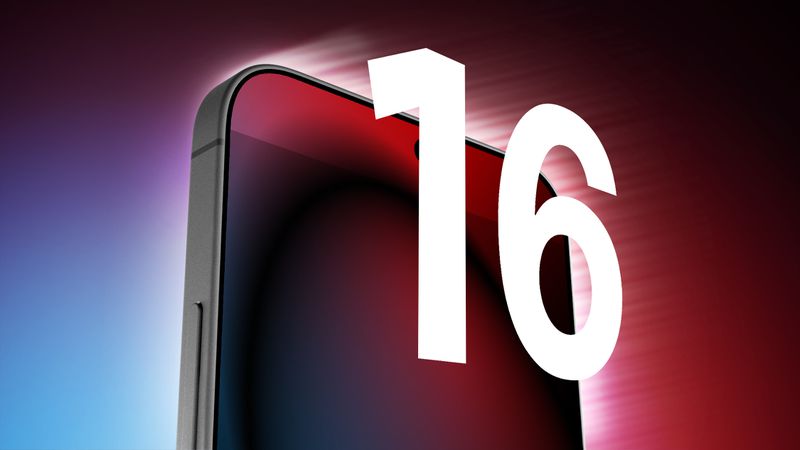 The 2024 iPhone 16 Lineup
Apple just launched the 2023 iPhone 15 and iPhone 15 Pro models, but as is typical with rumors, analysts, leakers, and others with insider information are already looking to the 2024 iPhone 16 lineup.

The iPhone 16 lineup will bring major changes, with Apple expected to increase the size of the iPhone 16 Pro to 6.3 inches and the size of the iPhone 16 Pro to 6.9 inches, marking the first major size upgrade in several years. The size changes will be limited to the iPhone 16 Pro models, with the iPhone 16 models to stay the same size as the iPhone 15 models.
Apple is designing new A-series chips for the iPhone 16 lineup, built on the latest N3E 3-nanometer node. We could see some improvements to efficiency and performance, but we haven't yet heard details on just what we can expect. Capacitive volume buttons, power button, and Action Button could be introduced in all four iPhone 16 models, and the new iPhones are also rumored to have an extra mystery button that we don't know the purpose of as of yet.
This roundup contains early rumors about the iPhone 16 lineup and there is still plenty of time for Apple to change its plans, so information here may shift as Apple updates the design of the upcoming iPhone models.
Note: See an error in this roundup or want to offer feedback? Send us an email here.
Size Changes
The iPhone 16 Pro and iPhone 16 Pro Max are expected to have larger display sizes, according to multiple sources. The iPhone 16 Pro will have a display that's 6.27 inches in size (rounded to 6.3), while the iPhone 16 Pro Max is expected to have a display that's 6.85 inches in size (rounded to 6.9).
With the increase in display size, the dimensions of the iPhone's body will also increase. Both models are expected to be taller and wider than the iPhone 15 Pro models, and while thickness will remain the same, the weight will increase slightly due to the larger size.
iPhone 16 Pro
| | iPhone 16 Pro | iPhone 15 Pro |
| --- | --- | --- |
| Thickness | 8.25 mm | 8.25 mm |
| Height | 149.6 mm | 146.6 mm |
| Width | 71.45 mm | 70.60 mm |
| Display | 6.3" (159.31 mm) | 6.1" (155.38 mm) |
| Weight | 194 grams | 187 grams |
iPhone 16 Pro Max
| | iPhone 16 Pro Max | iPhone 15 Pro Max |
| --- | --- | --- |
| Thickness | 8.25 mm | 8.25 mm |
| Height | 163.0 mm | 159.9 mm |
| Width | 77.58 mm | 76.70 mm |
| Display | 6.9" (174.06 mm) | 6.7" (169.98 mm) |
| Weight | 225 grams | 221 grams |
We are not expecting size changes for the iPhone 16 and iPhone 16 Plus, and these devices will be the same size as the iPhone 15 and iPhone 15 Plus.
Display Technology
The iPhone 16 OLED panels could use micro-lens technology for both improved brightness and and reduced power consumption. Micro-lens arrays or MLA uses a uniform pattern of billions of lenses inside the panel to reduce internal reflection. The reflected light increases perceived brightness without increasing power consumption.
iPhone 16 Ultra
With the iPhone 16, Apple could introduce a high-end iPhone 16 "Ultra" that would be sold alongside the iPhone 16, iPhone 16 Plus, iPhone 16 Pro, and iPhone 16 Pro Max. The device would be positioned as the top-of-the-line iPhone offering, and it could feature additional camera improvements, a bigger display, and perhaps even a portless design.
Haptic Buttons
For the iPhone 15 Pro models, Apple originally wanted to introduce solid-state volume, power, and mute buttons that would replace the physical buttons, but due to "unresolved technical issues" the feature was pulled from the iPhone 15 Pro and Pro Max.
Instead, rumors now suggest that Apple will delay solid-state buttons until 2024, instead adding them to the iPhone 16 models. Bloomberg's Mark Gurman says that it is "likely" that Apple will use the technology for the iPhone 16 Pro, and if that happens, we might also see the unified button design that was rumored for the iPhone 15 Pro models.
Solid-state buttons can be used in the same way as a physical button, but there is no actual button press that occurs when you touch it. Instead, a haptic vibration is used to mimic a button press and give you the sensation of pressing down even when there is no actual physical movement of the button.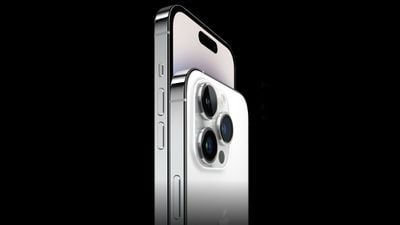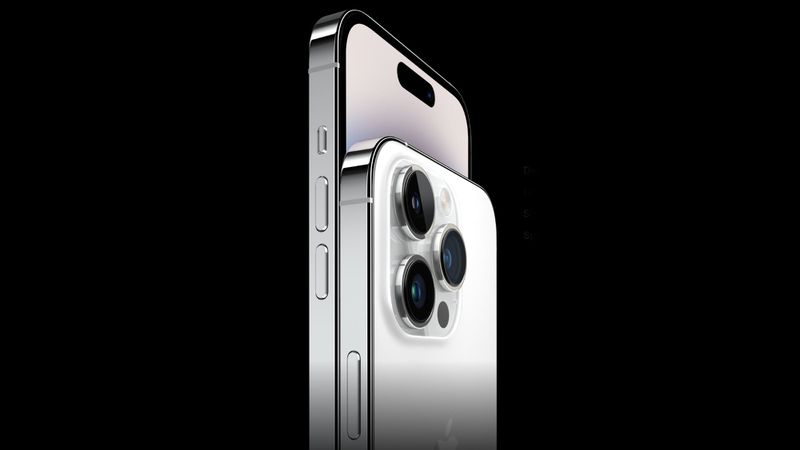 The physical volume and power buttons on the iPhone 14 Pro
Apple already uses solid-state technology for the Touch ID Home button on the iPhone SE and the trackpad on the MacBook Pro and MacBook Air models. On these devices, you can use a press gesture and it feels like you've pressed a button, but in reality, it's a solid surface with haptic feedback. Solid-state button technology can improve protection against dust and water because it does not need a physical depressing mechanic, but it does require extra hardware inside the iPhone. Apple was rumored to be adding two additional Taptic Engines to the iPhone 15 Pro models to power the solid-state buttons, so that will presumably be how the iPhone 16 Pro models work.
Action Button
The iPhone 16 Pro models include an Action Button, and in 2024, the Action Button could be expanded to the standard iPhone 16 models. Apple in 2024 is expected to use an upgraded capacitive Action Button that provides haptic feedback when pressed rather than a standard button, plus the button may have a larger size.
Extra Capacitive Button
Internal versions of the iPhone 16 that Apple is working on include an extra capacitive button, known internally as the "Capture Button." The button is located on the same side as the Power button, in the space that is occupied by the 5G mmWave antenna in the United States.
With the addition of this button, the mmWave cutout has been relocated to the other side of the device, below the volume buttons. Like the Power and Action buttons on the iPhone 16 models, the Capture Button is a capacitive button that is able to detect pressure and touch, providing haptic feedback when pressed.
There is no word yet on what this button might be used for.
A-Series Chips
The iPhone 16 and iPhone 16 Plus are expected to use an A17 chip, but rumors suggest it won't be the same A17 Pro chip that's in the iPhone 15 Pro and iPhone 15 Pro Max. Apple is using TSMC's N3B process for the iPhone 17 Pro chip, but next year, will use the lower-cost N3E process for the standard "A17" that's in the works.
N3B is TSMC's original 3-nanometer node created in partnership with Apple, while N3E is a more affordable node that has a lower transistor density, lower efficiency, and a higher yield.
Apple does not typically design chips specifically for the standard iPhone models, with the devices either using the same chips as the Pro models or adopting the chip from the prior year's iPhone models. With the iPhone 15, for example, the device used the A16 chip that was previously introduced in the iPhone 14 Pro.
While one rumor has suggested Apple will call the chip used in the standard iPhone 16 models the "A17," analyst Jeff Pu believes Apple will instead use A18 and A18 Pro naming. Pu believes all of the chips will use the N3E manufacturing process, and the Pro chips could perhaps have an extra GPU core not available in the standard chips.
Apple-Designed Modem Chip
Since at least 2019, Apple has been working to develop its own modem chip and antenna setup, which would allow it to stop sourcing components from Qualcomm and Broadcom. The first Apple-designed 5G modem chips could debut in the 2024 iPhone 16 models.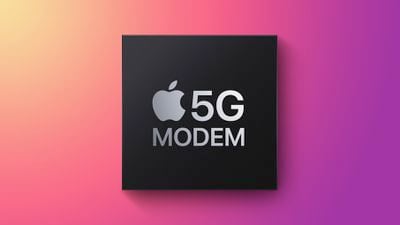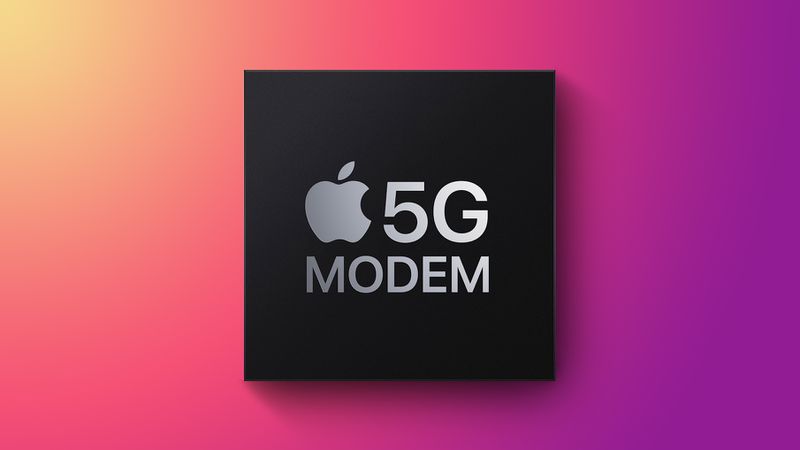 Apple initially wanted to introduce its own modem chips in 2023, but ran into delays in late 2022 that required the project to be pushed back. As of now, it seems Apple's plan is to introduce the new modem chip in at least one iPhone model in 2024.
The first version of the modem chip will include separate wireless components, but eventually, Apple wants to create an all-in-one chip that combines the cellular modem, WiFi, and Bluetooth functions.
Apple has been unhappy with Qualcomm's licensing terms and sued the San Diego company back in 2017 for unfair royalties. At the time, Apple planned to swap over to Intel modem chips, but it was at the 5G transition and Intel was not able to manufacture components that were up to Apple's standards. Apple ultimately settled its lawsuit with Qualcomm, while Intel ended its modem chip business and sold the remnants to Apple. Qualcomm's CEO has said that he expects Apple to adopt its own modem chips in 2024.
WiFi 7
Apple analyst Ming-Chi Kuo believes the iPhone 16 Pro models could adopt the net-generation WiFi 7 technology, which is expected to provide speeds of "at least 30" gigabits per second, and could hit up to 40Gb/s.
Wi-Fi 7 is also able to use 320MHz channels and supports 4K quadrature amplitude modulation (QAM) technology, ultimately providing up to 2.4x faster speeds than Wi-Fi 6 with the same number of antennas. Wi-Fi 7 will ultimately provide faster maximum transfer speeds, lower latency, and more reliably connectivity.
USB-C Port
Apple will transition to USB-C technology with the iPhone 15 lineup, and it's also expected to be used for the iPhone 16 models.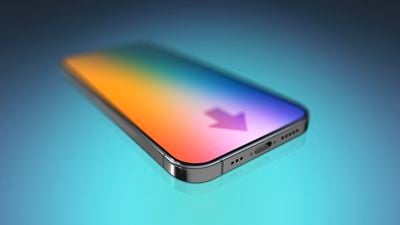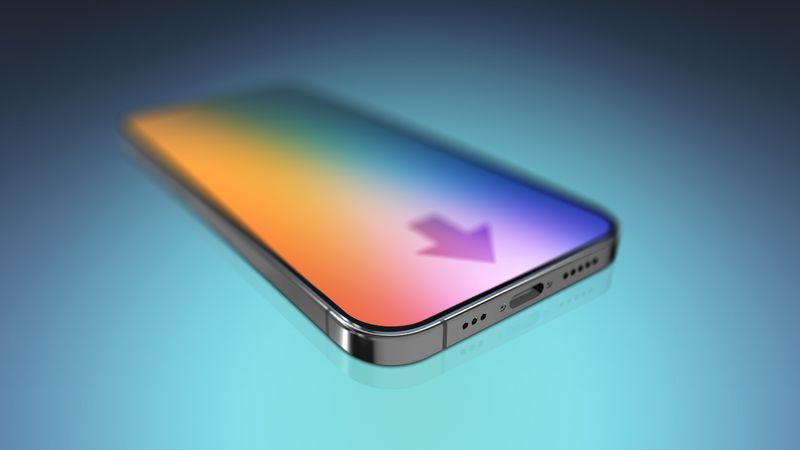 Under Display Face ID?
There were rumors that the iPhone 16 Pro models could adopt under-display Face ID technology, but now it appears that under-display Face ID might not be coming until 2025. Under display Face ID will allow for more usable display space as there will be no need for the full Dynamic Island.
Korean site The Elec has said that under-display Face ID technology could be introduced as soon as 2024 with the iPhone 16 Pro models, but display analyst Ross Young thinks the technology is still at least two years away. With Young's timeline, under display Face ID would not be available until the iPhone 17 Pro, which would leave the iPhone 16 Pro models with the Dynamic Island.
When under-display Face ID launches, there will be a circular cutout for the camera, similar to how manufacturers like Samsung handle front-facing camera technology.
iPhone 16 Camera Technology
The iPhone 16 Pro models could include an improved 48-megapixel Ultra Wide lens, which would allow improved images in lower lighting conditions. It would likely function like the 48-megapixel Wide camera, which uses pixel binning to combine the data from four pixels into one "super pixel" for better image quality.
The 48-megapixel wide-angle camera used in the iPhone 16 Pro Max will reportedly feature an eight-part hybrid lens with two glass elements and six plastic elements, along with improvements for the telephoto and ultra wide camera lenses.
Both the iPhone 16 Pro and the iPhone 16 Pro Max could get 5x Telephoto lenses in 2024, instead of the technology being limited to the larger Pro Max.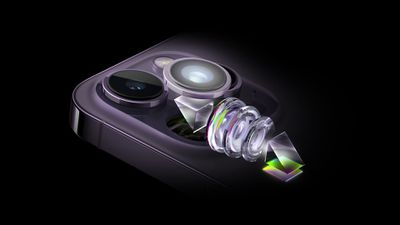 Camera Layout
The standard iPhone 16 models are expected to have a vertical camera layout that's similar to the camera layout used in the iPhone 12. Apple has used a diagonal layout for the iPhone 13 and iPhone 14, and it's not clear why the company would swap back to a vertical layout.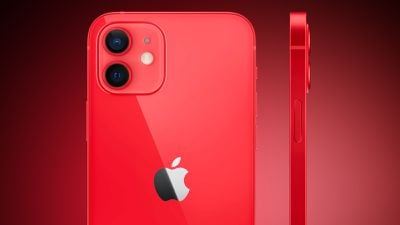 Vertically-arranged rear camera lenses on iPhone 12
Super Periscope?
The iPhone 16 Pro Max could feature a super telephoto periscope camera for a dramatically increased optical zoom. The information comes from a Weibo account that has provided accurate information in the past, but it has not yet been backed up by a second reliable source.
"Super" or "ultra" telephoto usually describes cameras with a focal length of over 300mm. The current telephoto lens is equivalent to a 77mm lens, so if accurate, there could be a notable increase in zoom capabilities.
Battery
Rumors suggest the iPhone 16 Pro models will use stacked battery technology, which can result in higher capacity and a longer lifespan. Stacked batteries are common in electric vehicles and medical devices, but are an emerging technology for smartphones.
The stacked battery could come alongside faster 40W wired charging and 20W MagSafe charging.
iPhone 16 Launch Date
The iPhone 16 models are expected to come out in September 2024, and they will follow the 2023 iPhone 15 models.
Future iPhone Features
ProMotion technology that adds up to 120Hz refresh rates to the iPhone's display is expected to come to standard iPhone models starting in 2025. Up until 2025, ProMotion will be limited to the higher-end "Pro" iPhones.
With the 2026 iPhone 18, Apple will have both under-display Face ID and under-display front-facing camera technology, potentially allowing for a design that has no cutouts for the camera hardware. This would mark the first all-display design.
iPhone 16 Roundup Changelog
September 29 - Added details on a new button coming to iPhone 16 Pro models, plus new dimension info.
September 25 - New info on A-series chip planned for standard iPhone 16 models.
September 1 - Added display rumor.
August 15 - Included new rumor about Wi-Fi 7 and a 48-megapixel Ultra Wide camera.
July 25 - Updated camera section with rumors about stacked lens technology.
July 25 - Added rumors about new lens for wide-angle camera and stacked battery technology.
July 19 - Added a rumor about a "super" zoom periscope lens for the iPhone 16 Pro Max.
July 10
- Clarified wording around the periscope lenses expected for the iPhone 16 models.
July 6 - Analyst Jeff Pu now says solid-state buttons are unlikely for the iPhone 16 Pro models. Added additional information about this.
June 19 - Included WiFi 7 rumor.
May 31 - Added specific size options for iPhone 16 Pro Display sizes.