Apple today
highlighted
"Shot on iPhone" photos captured with its latest smartphone, the
iPhone XR
. Apple shared portraits, landscapes, and more that iPhone XR users posted on social networks like Instagram and Twitter.
Apple's iPhone XR is equipped with the same 12-megapixel wide-angle lens that's in the
iPhone XS
and iPhone XS Max, and it has all of the same features like Smart HDR and Depth Control for adjusting the amount of blur in a Portrait mode photo.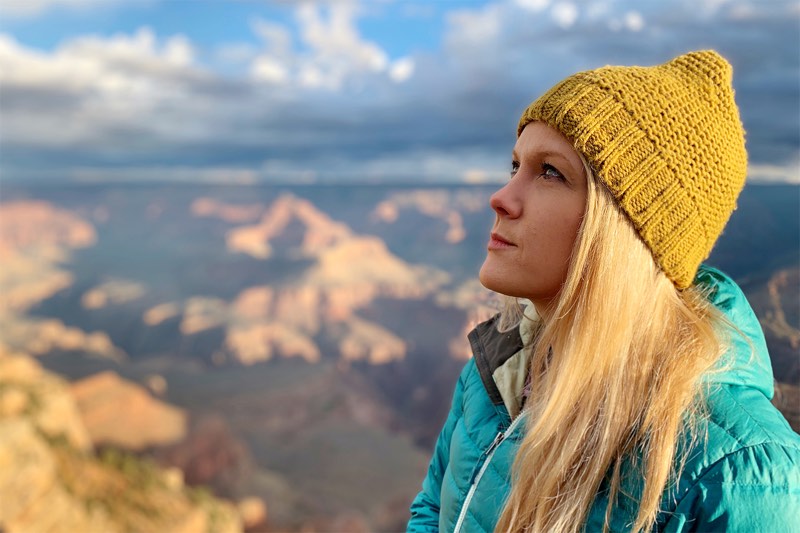 Image via photographer Austin Mann
The iPhone XR is unique among iPhones because its rear-facing Portrait mode option doesn't require a two-lens camera setup.
Instead of relying on a telephoto and a wide-angle lens to separate the subject of a photo from the background, the iPhone XR uses software to create a similar effect. As a result, Portrait mode photos captured on the XR only work with people and aren't available for other subject matter like pets and food.
As a bonus, though, because rear Portrait mode on the iPhone XR uses the wide-angle lens with wider f/1.8 aperture instead of the f/2.4 telephoto lens used by the iPhone XS and XS Max, its Portrait photos can come out better in low lighting conditions.
The iPhone XR, like the XS and XS Max, uses a TrueDepth camera system for the front-facing camera with a 7-megapixel setup. TrueDepth on iPhone XR is identical to TrueDepth on Apple's pricier iPhones, allowing for a full front-facing Portrait mode with Portrait Lighting options.
iPhone XR: First Photoshoothttps://t.co/vP2Wihoroq#iphonexr pic.twitter.com/xqusSPZvVY

— Tyler Stalman (@stalman) October 26, 2018
Apple
previously shared
a series of images that were shot on iPhone XS and XS Max following the launch of those two devices. The company's full selection of iPhone XR photos can be seen in its Apple newsroom article.
Apple has hired indie entertainment studio
A24
to produce a "slate of films" for the Cupertino company, reports
Variety
.
Apple said it has signed a multiyear agreement with A24 that will involve multiple films, but further details are unavailable. It is not known if movies made by A24 will be released in theaters or limited to a future digital platform.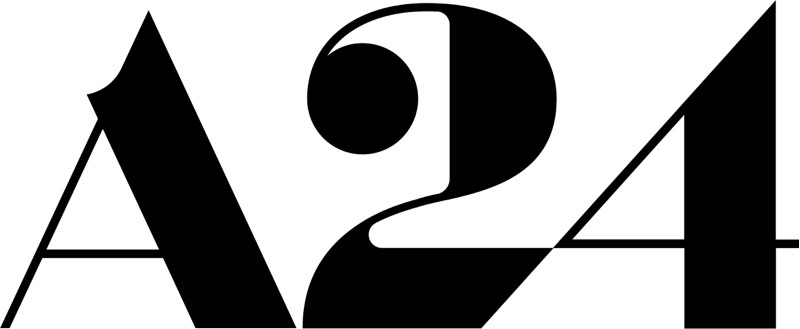 A24 is
responsible for movies
like "Moonlight," "Room," "The Witch," "Ex Machina," "The Spectacular Now," "It Comes at Night," "Lady Bird," "The Disaster Artist," "Hereditary," and more.
A24 has existing deals with DirecTV and Amazon, and those deals will remain in effect even though the entertainment company has now entered into a partnership with Apple. A24 will continue to produce and release movies outside of its partnership with Apple.
Apple's deal with A24 is a sign that the Cupertino company also plans to delve into films as well as television shows. Apple has more than a dozen
original high-profile TV shows
in the works, but has thus far signed few movie deals.
Apple's original television shows and movies are expected to be included in an upcoming rumored streaming service, which could debut
in early 2019
.
Apple may be
planning to bundle
its service with
Apple Music
and an
Apple News
subscription service for magazines, and at least some of the content could be made
available for free
through the TV app.
Apple today
announced a new update
for Final Cut Pro X, which introduces support for workflow extensions that will allow professional video editors to use third-party apps and services directly within the Final Cut Pro app.
Workflow extensions have been designed to match the look of Final Cut Pro, offering tight integration with the app. Media can be dragged into Final Cut Pro libraries, playback can be synced between extensions and the timeline, and more.
Extensions include
Frame.io
, which enhances post-production,
Shutterstock
, which allows for browsing and purchasing stock footage, and
CatDV
for media asset management.

Workflow extensions for Final Cut Pro can be downloaded from the
Mac App Store
starting today, with Apple planning to add additional third-party FCP extensions on an ongoing basis.
Along with extensions, the new version of Final Cut Pro introduces batch sharing for exporting multiple clips or projects in one step, a new Comparison Viewer window is available for letting editors view reference images while working on color grading, and marquee selection has been improved to make it easier to select individual clips.

Apple has added a new floating timecode window to make it easier for video editors to follow along with color-coded clip names, roles, project timecode, and source timecode, all presented in a customizable display.

New noise reduction tools are designed to minimize artifacts in low light footage, and editors can create closed captions in an SRT format or burn them into a video for wider compatibility with various websites.
Motion, the motion graphics companion app for Final Cut Pro, is also being updated today. It gains a comprehensive set of color grading tools that match the color correction features available in Final Cut Pro along with new filters for comic and tiny planet effects.
Compressor, another FCP companion app, now uses a 64-bit engine that better takes advantage of all of the memory in a user's Mac and it supports SRT closed captions.
Final Cut Pro can be downloaded from the Mac App Store for $299.99. [
Direct Link
]
Motion can be downloaded from the Mac App Store for $49.99. [
Direct Link
]
Compressor can be downloaded from the Mac App Store for $49.99. [
Direct Link
]
Apple today seeded the third beta of an upcoming
iOS 12
.1.1 update to developers, a little over one week after
seeding the second beta
and two weeks after the
release of iOS 12.1
, a major update that brought multiple new features to iOS.
Registered developers can download the new iOS 12.1.1 beta from Apple's Developer Center or over-the-air once the proper configuration profile has been installed from the Developer Center.

The iOS 12.1.1 update reintroduces the feature that lets you take a Live Photo while on a FaceTime call, and it brings improvements for the FaceTime user interface.
Following the update, FaceTime features a reworked bottom bar that includes quick access buttons for muting a call and flipping the camera. Sliding up on the bottom bar brings up additional options with conversation participants. Previously, FaceTime users were required to tap on three dots to access a secondary menu with these features.
For the
iPhone XR
, iOS 12.1.1 allows Haptic Touch to be used to expand notifications on the Lock screen. iPhone XR owners are able to long press on a notification banner to see additional content, much as other iPhone owners can
3D Touch
on a notification to expand it.
iOS 12.1.1 also adds a new option in
Apple News
to hide the side bar on the
iPad
when using the app in landscape mode, it introduces an option to turn off the physical SIM in the device in favor of the eSIM, and it tweaks the icon of the
Apple Watch
app so it looks like the Apple Watch Series 4.
Update:
Apple has made a new public beta of iOS 12.1.1 available to its public beta testers.

According to a new report out today by
Bloomberg
's Mark Gurman and Ian King, Apple is aggressively hiring engineers in San Diego, the headquarters of Qualcomm. Apple is looking for designers in San Diego who will help develop wireless components and processors for its iPhones, a move that would further weaken Qualcomm.
Apple posted
10 job listings
in San Diego over the past month, looking for engineers to work on the company's Neural Engine artificial intelligence processor and wireless modems. This is the first time Apple has publicly recruited for these types of jobs in San Diego.
Apple is said to be working on building its own wireless chip for future iPhone models, but as of yet the company has relied on companies like Qualcomm and Intel for such technology.
Following the dispute with Qualcomm, Apple made Intel the exclusive supplier of wireless modems for the
iPhone XS
, XS Max, and XR in 2018.
The two companies have been embroiled in a legal dispute since early 2017, with the
most recent news
suggesting that Apple is not in talks "at any level" to settle the dispute. Next, Apple is gearing up for a full legal trial with Qualcomm.
The lawsuits started when Apple in January 2017
sued Qualcomm for $1 billion
, accusing Qualcomm of charging unfair royalties for "technologies they have nothing to do with" and failing to pay quarterly rebates. Apple and its suppliers
stopped paying licensing fees
at that time.
Qualcomm eventually
filed a countersuit
claiming that Apple had infringed on several of its patents, and attested that its technology is "
at the heart of every iPhone
." Since then, both companies have filed multiple lawsuits against one another, and Qualcomm even sought import and export bans on some iPhones in the
United States
and
China
.
Apple has made the
iPhone XR
available SIM-free
in the United States, allowing customers to purchase the phone unlocked and unassociated with any carrier. Customers can then choose to obtain a SIM from any carrier of their choice.

SIM-free iPhone models typically debut in the United States up to several months after the initial product launch as Apple prioritizes supplies for upgrade users already tied in with its carrier partners. The
iPhone XS
was a bit unusual in that SIM-free models were available from launch day, but that was not the case with the iPhone XR.
SIM-free iPhone XR models are compatible with AT&T, Verizon, T-Mobile, Sprint, and other carriers.
The iPhone XR starts at $749 for 64 GB models available in white, black, blue, yellow, coral, and (PRODUCT)RED. Higher-capacity models are available for $799 (128 GB) and $899 (256 GB).
Apple in October gave us a major surprise with the launch of an entirely revamped, updated version of the
MacBook Air
, its most popular and affordable notebook option.
We went hands-on with the MacBook Air last week, and this week, we picked up an older MacBook Air to compare the new model to see just what's different and whether it's still worth buying the old version, which sells for $200 less than the current model.
Subscribe to the MacRumors YouTube channel for more videos.
The previous-generation MacBook Air is a 2015 design, but in 2017, Apple introduced 1.8GHz Broadwell-generation chips that were a slight upgrade from the 1.6GHz chips the machine had previously used. No other changes were made, so technically, Apple's old MacBook Air is outdated by several years.
Design wise, the new MacBook Air features a smaller, slimmer body that weighs a bit less, and the slimmer design is noticeable. It continues to feature the same tapered design as the previous models, and we didn't think the weight difference of a quarter of a pound stood out.
Along with a slimmed down body, the new MacBook Air comes in three color options: Space Gray, Gold, and the traditional Silver. Space Gray and Gold are colors that are new to the MacBook Air lineup.
The biggest change to the 2018 MacBook Air models is the display, which is now Retina and a huge improvement over the low resolution display in the previous MacBook Air. The MacBook Air used to be the sole Apple device sans Retina display, but now Apple uses higher-resolution displays across its entire product lineup.

We thought the MacBook Air's new display offered a significant improvement over the previous MacBook Air's display, but it doesn't quite measure up to the display of the
MacBook Pro
because it's just not that bright. Brightness can be an issue outdoors in sunlight, so that's something to be aware of.

Design wise, the front of the MacBook Air has been overhauled. Those thick silver bezels from the previous version have been replaced with sleek, slim MacBook Pro-style black bezels that look much, much nicer.
Several other MacBook Pro features have been brought to the new MacBook Air and are upgrades over the previous model. There's a larger Force Touch trackpad, a third-generation butterfly keyboard, better speakers, a
Touch ID
button for authentication purposes, and a T2 chip for improved security.

Inside, the new MacBook Air is sporting a 7W 8th-generation 1.6GHz Intel Core i5 processor, and unsurprisingly, it's much speedier than the three-year-old processors used in the prior MacBook Air. Apple used to use 15W chips in the MacBook Air models, but this new, lower power 7W chip is both fast and efficient, allowing for longer battery life than ever.
The last super notable change is to the port setup. The new MacBook Air has two Thunderbolt 3 ports and a 3.5mm headphone jack, with Apple eliminating the USB-A ports and the SD card slot from the older model. The addition of Thunderbolt 3 brings the MacBook Air in line with the rest of the Mac lineup and allows it to connect to 4K and 5K displays, faster Thunderbolt 3 storage, eGPUs, and more.

All of these changes have raised the base price of the MacBook Air. Prior to the October update, the MacBook Air sold for $999, but now the base model sells for $1,199, a $200 premium. Given the scope of the revamp, the $200 upgrade fee is well worth paying for anyone thinking of purchasing a MacBook Air.
Apple is still selling the older model at the same $999 price point, but it's just not worth purchasing because the components are so outdated at this point.
What do you think of Apple's new MacBook Air? Let us know in the comments.
Apple today updated its website to introduce its
annual holiday gift guide
, recommending Apple products for people to purchase for friends and family this holiday season.
This year's gift guide is streamlined and simple, focusing primarily on Apple's newest selection of devices organized into different color collections.

The $999
iPhone XS
, the $159
AirPods
, and the
Apple Watch
Series 4, starting at $499, are the top three recommendations in the gift guide and these are the devices that are also likely to top many holiday wishlists.
Apple's AirPods in particular have been an incredibly popular gift choice since they launched and their popularity has shown no signs of waning.
iPhone XS cases, stainless steel Apple Watch Series 4 models, and Apple Watch Sport Loops in shades of pink, gray, and brown are also top picks, but scrolling down on the page, there's an
iPhone XR
-focused section.
In this portion of the guide, Apple recommends the $749 iPhone XR, which comes in a variety of colors, along with the $349
HomePod
, iTunes gift cards, and Apple Watch bands and iPhone XS cases in shades of gray, blue, and cream.

Apple can't recommend iPhone XR cases in this iPhone XR section because it hasn't come out with first-party iPhone XR case options.
A third section recommends devices like the new
iPad Pro
, which starts at $799, the
Apple Pencil
2, and the
Smart Keyboard
Folio for the
iPad
, while other recommendations further in the guide cover the
Apple TV
4K, the Magic Mouse 2, the 13-inch
MacBook Air
, and more.

Apple usually recommends some third-party products in its gift guide, but has not done so this year, choosing instead to focus on its own devices.
In addition to sharing its gift guide, Apple today also kicked off its
holiday return period
, offering a holiday extension on its typical two week return period. Most Apple products purchased between November 14, 2018 and December 25, 2018 can be returned to Apple through January 8, 2019.
Extended holiday returns are available in the United States, Canada, Australia, the UK, and other select regions. As is typical, Apple is offering two-day shipping on all purchases, and later in December, will likely offer one-day shipping options for last minute shoppers.
Apple today
released a new version
of its
Apple Watch
Magnetic Charging Dock, which carries a model number of MU9F2AM/A and was added to the online Apple Store today.
The
previous version
of the Apple Watch Magnetic Charging Dock, which had a model number of MLDW2AM/A, has been removed from the online store.

There are no design tweaks to the dock, which suggests that the new model includes unspecified internal updates. It is not known why Apple has introduced a revamped version, but the changes are likely to be minor.
The new Apple Watch Magnetic Charging Dock has also received FCC approval according to a filing that was shared today. The FCC filing provides no additional information on the dock or what might have been tweaked.
Apple's updated Apple Watch Magnetic Charging Dock can be
purchased from the Apple website
for $79. The device is available for delivery starting on Friday, November 16, and should be in retail stores soon.
Following its October 30 media event, Apple quietly announced in its
MacBook Air
press release that
new AMD Radeon Pro Vega graphics
would be coming to the 15-inch
MacBook Pro
as of November 14, and the new options have
just gone live
in Apple's online store.

The high-end 15-inch MacBook Pro can now be custom configured with with Radeon Pro Vega 16 graphics for an additional $250 or Radeon Pro Vega 20 graphics for an additional $350.
Configuring a MacBook Pro with the new Vega graphics pushes delivery estimates to November 20 at the earliest, which is a fairly standard timeframe for custom orders.
Apple in late October unveiled a refreshed version of the
Mac mini
, marking the first update to the company's smallest desktop machine in four years.
We managed to get our hands on one of the new Mac mini models, and in our latest video, we unbox it and share our first impressions on the revamped machine.
Subscribe to the MacRumors YouTube channel for more videos.
The Mac mini's design hasn't changed, and it's still a 7.7-inch square box that's 1.4 inches thick, but it is available in a new Space Gray color rather than the traditional silver.
It's otherwise the same, but with the exception of a new selection of ports. The Mac mini is outfitted with four Thunderbolt 3/USB-C ports, two USB-A ports, an HDMI 2.0 port, an Ethernet port, and a 3.5mm headphone jack.

While the design is largely the same, the internals of the Mac mini have been entirely overhauled. There are new, more powerful components, which necessitated a bigger internal fan with twice as much airflow, expanded vents, and a revamped power supply that offers 70 percent more maximum sustained power.
The base Mac mini ships with a 3.6GHz quad-core 8th-generation Intel Core i3 processor, and this is actually the first time that all Mac minis have had at least quad-core processors. A higher-end 3.2GHz 6-core Core i7 processor is also available as an upgrade option.

In our testing of the entry-level Mac mini, it earned a single-core score of 4452 and a multi-core score of 12391. That puts the base model on par with lower-end 13 and 15-inch
MacBook Pro
models from 2017 and 2018.
All 2018 Mac mini models ship with an included T2 chip, which makes sure all of the data on the SSD is encrypted using dedicated AES hardware, and offers a secure boot to ensure your software isn't tampered with and only OS software trusted by Apple loads at startup.
The Mac mini uses Intel integrated UHD Graphics 630, but with the Thunderbolt 3 ports, it's able to connect to an eGPU for workflows that require more graphics power. Thunderbolt 3 also lets the Mac mini connect to two 4K displays at 60Hz or one 5K display at 60Hz.

8GB of RAM comes standard in the Mac mini, but it can handle up to 64GB, with Apple offering an option to customize the machine with additional RAM when placing an order.
Likewise, the base machine also ships with a 128GB SSD, but it can be upgraded to 2TB of storage in total.
None of these new features in the Mac mini come cheap, and the base level model now starts at $799, up from the $499 starting price of the 2014 model.
Apple sells the Mac mini in two configurations: $799 for 3.6GHz quad-core 8th-generation Intel Core i3 chip, 8GB RAM, Intel UHD Graphics 630, and a 128GB SSD, and $1,099 for a 3.0GHz 6-core 8th-generation Intel core i5 chip, 8GB RAM, Intel UHD Graphics 630, and a 256GB SSD.

Unfortunately, as with many Apple products, the Mac mini is not really user upgradeable. You can upgrade the RAM, but you need to take the entire machine apart, which is tricky. The CPU and SSD, meanwhile, are soldered in place and can't be upgraded after purchase.
What do you think of Apple's new 2018 Mac mini? Was it worth the four-year wait? Let us know in the comments.
Apple today
added the HomePod
to its online store for refurbished products in the United States, offering the smart speaker at a discount for the first time.
The
HomePod
, normally priced at $349, is available in both white and space gray for $299, a
$50 discount
off of the regular price.

There is no HomePod listing on the
main Apple refurbished site
as of yet, but it should be added in the near future. For now, the HomePod can be purchased from the
individual HomePod refurbished listing
. Apple is still rolling out refurbished models, so the page doesn't work on occasion, but will show up with refreshing.
A refurbished HomePod bought today will be delivered between November 30 and December 14, depending on shipping method selected at the time of purchase.
Introduced in February, the HomePod is Apple's
Siri
-enabled smart speaker that pairs well with
Apple Music
. It serves as a Home hub, features
AirPlay
2 support, can make phone calls, and offers up most of the capabilities of Siri on an iPhone.
Apple's refurbished stock is often limited in quantity and can sell out, which is something to be aware of. Checking the refurbished site often or using a
tracking site
is the best way to figure out when a particular item that you might want is in stock.
Purchasing a refurbished HomePod from Apple is a good way to get a like-new device at a lower price point. All of Apple's refurbished products are tested, certified, cleaned, and guaranteed with a one-year warranty that can be
extended with AppleCare+
.