Biometric sensor company Valencell has reportedly settled a three-year-old lawsuit against Apple that
accused
the tech giant of stealing its technology for Apple Watch.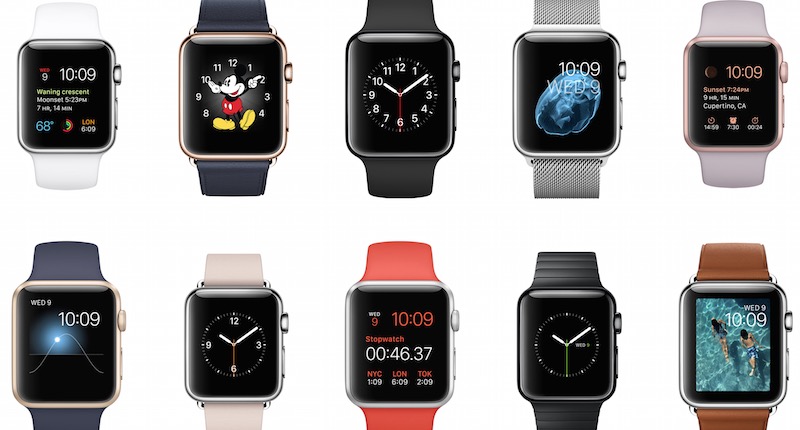 Valencell filed the patent infringement lawsuit against Apple back in January 2016 at the U.S. District Court for the Eastern District of North Carolina.
The lawsuit accused the Cupertino-based company of infringing on four of its patents, all related to heart rate sensing technology, as well as deceptive trade practices and breach of contract, following dealings Apple had with Valencell before the launch of the Apple Watch.
However, citing a Valencell source, well-connected endurance tech blog
the5krunner
reports that "Valencell's case against Apple has now been settled and neither is able to further comment."
Valencell originally claimed Apple solicited technical information and know-how under the false pretense of a licensing agreement for its PerformTek technology, despite having no real intention of actually licensing it.
The biometric company also accused Apple of deciding it was more financially beneficial to risk infringing on Valencell's patents than to license them, claiming that the practice was "consistent with the statement by Apple CEO Steve Jobs that Apple has 'always been shameless about stealing great ideas.'"
Valencell had requested a preliminary and permanent injunction preventing future acts of infringement, as well as damages and an ongoing royalty rate for licensing purposes should a permanent injunction not be granted.
Valencell provides the optical heart rate monitoring and other biometric sensors in many third party devices. The company filed a similar lawsuit against Fitbit in January 2016, but that case is said to be still ongoing.
(Thanks, Neil!)
Apple could drop LCD displays for its 2020 iPhones in favor of an all-OLED line-up, a new report today claims. From the
Wall Street Journal
(paywall):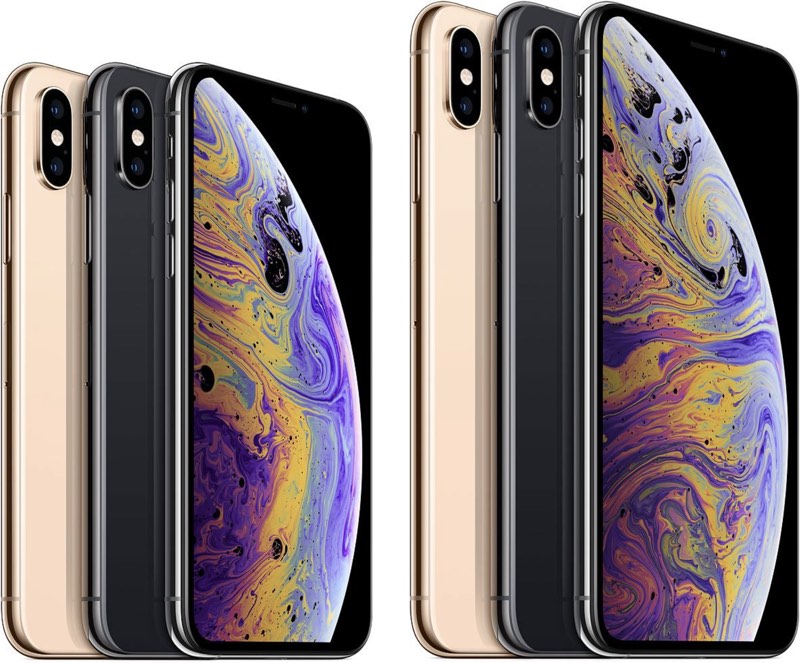 Apple is likely to drop LCD displays altogether in its 2020 iPhone lineup in favor of organic light-emitting diode displays that allow for more flexible handset design, people familiar with the production plans have said.
This isn't the first time we've heard that Apple is considering dropping LCD models from its line-up in order to make a complete shift to OLED displays in 2020.
WSJ
suggested the possibility
earlier this month
, but today's report gives the rumor more clout by claiming that Apple LCD panel supplier Japan Display is seeking investor help that will put it on firmer ground before the switch to OLED-only iPhones takes place.
Japan Display Inc. is in advanced talks with Taiwan's TPK Holdings Co. and Chinese state-owned Silk Road Fund about an investment that would include a stake of about 30% with the possibility of greater control later, people familiar with the matter said.
The bailout is also said to be partly in response to less-than-stellar sales of iPhone XR, which uses the liquid-crystal displays that Japan Display specializes in. More than half of Japan Display's revenue in the year ended March 2018 came from Apple, so the supplier is acutely sensitive to sales that fall short of the tech giant's expectations.
Multiple
reports claim Apple has recently asked its partners to cut down on all iPhone production. Apple has also
dropped
the price of iPhone XR in China to try and spur additional sales.
The price drops and the production cut follow a recent Q1 2019
guidance downgrade
, with Apple expecting revenue of $84 billion during the quarter. That's a year-over-year decline and a drop from the $89 to $93 billion revenue guidance Apple provided in November.
A
report
in May 2018 claimed Apple's transition to a full OLED iPhone line-up would be complete in 2019, but a group of analysts quickly
responded
to the report and argued that the 2019 timeframe was likely inaccurate.
Apple has been working to bolster its OLED display supply chain for diversification purposes and to cut down its reliance on Samsung, the company that has supplied displays for the iPhone X, iPhone XS, and iPhone XS Max.
Apple has reportedly
pushed
LG Display to build out its OLED display production facilities, and has even
purchased equipment
to build an OLED panel research and development site in Taiwan.
Rumors point to a similar iPhone lineup in 2019 as last year, perhaps with a continuation of both the iPhone XS and XR devices, with rumors suggesting we'll see 5.8 and 6.5-inch OLED iPhones along with a 6.1-inch LCD iPhone.
Apple's long-awaited wireless charging mat AirPower has entered production and will be released later this year, according to
DigiTimes
:
Glass passivated package (GPP) bridge rectifier orders for Apple's AirPower continue to pull in, according to sources at related suppliers, who expect shipments for the wireless charger to boost further when it becomes available later in 2019.

Apple's AirPower is finally in production, said the sources. The Apple-designed wireless charging device was unveiled in September 2017, with the company originally targeting 2018 for launch.
The supply chain-focused website published
a similar article last year
claiming the AirPower would be released by the end of March 2018, a release date echoed by
at least two other sources
at the time. That obviously did not happen, but perhaps the issues that led to the delay are now resolved.

This isn't the first report we've seen that suggests the AirPower is still coming after all.
Earlier this month, Hong Kong website ChargerLAB cited sources within Apple's supply chain who claimed that manufacturers Luxshare Precision and Pegatron have both
started production of the AirPower by today
.
Breaking: AirPower is finally coming. We just learned from credible source in supply chain that the manufacture Luxshare Precision has already started producing Apple AirPower wireless charging pad. Luxshare Precision is also the maker of Apple AirPods and USB-C cables. pic.twitter.com/UqgWIAh3sx

— ChargerLAB (@chargerlab) January 12, 2019
A few weeks prior, developer Steve Troughton-Smith said he's heard Apple may have overcome technical challenges with the AirPower and could move forward with a release. Those technical challenges included
overheating and interference issues
, according to Sonny Dickson, an occasional source of Apple leaks.
Where is AirPower? 🤷‍♂️ All I've been hearing is 'they've finally fixed it', so, if true, it could ship as a product whenever Apple wants. Hopefully alongside the smart battery case for the XS?

— Steve Troughton-Smith (@stroughtonsmith) December 31, 2018
And back in October, Apple analyst Ming-Chi Kuo claimed that Apple may launch the AirPower
by early in the first quarter of 2019
, according to a research note obtained by MacRumors. The first quarter spans January through March.
AirPower is an oval-shaped mat that would be able to wirelessly charge multiple Apple devices at once, including the iPhone 8 and newer, Apple Watch Series 3 and newer, and AirPods when they are placed in an
optional wireless charging case
that is expected to launch alongside the AirPower.
Apple first previewed the AirPower at Steve Jobs Theater in September 2017, shortly after introducing the iPhone X, and indicated that it would be released at some point in 2018
in a press release
. Apple failed to deliver on that promise, however, and hasn't commented on the AirPower for many months.
Apple also
removed all but a few mentions of the AirPower
from its website in September 2018. The mat is, however, still referenced
in the latest iPhone user guides
and in some recent Apple job listings. We also spotted a since-removed AirPower reference on the
iPhone XS Smart Battery Case page in Malaysia
.
All in all, the chances of the AirPower launching soon are looking better and better.
Last month, software engineer Naveed Golafshani
created an unofficial Apple Music web player
that allowed users to sign into their Apple Music accounts and listen to music on a laptop or desktop computer, without needing to open iTunes.
This is an addition to Apple Music that many subscribers have been requesting for years, and now another unofficial Apple Music web player has emerged online. Created by software engineer
Brychan Bennett-Odlum
and his team,
Raphaël Vigée
, James Jarvis, and Filip Grebowski, the new web player is called "
Musish
" [
GitHub Link
].

Musish has an all-white design that closely mirrors the look and feel of Apple Music on iOS and macOS. Just like the previous player, Musish requires you to sign in to your Apple ID to be able to play music on the web, using Apple's official public APIs to handle authentication. This is handled in a separate window under the Apple.com domain, and Musish says at no point does it ever request, log, or gain access to user information.
Bennett-Odlum told us that he and his team are heavy Apple Music users, and the origins of Musish began at a hackathon event in San Francisco just last month.
We are all heavy users of Apple Music, but found listening at work hard as it drained our phones' battery lives and we didn't want to set up our Apple IDs on our work laptops.

We started Musish at a hackathon in San Francisco in early December after noticing the APIs Apple provide for the service and realising that it'd be a pretty nifty solution to the problem!
After logging in, Musish presents you the expected Apple Music tabs: For You, Browse, Radio, and My Library, although some are pared down compared to the full experience. For You has recently played songs, albums in heavy rotation, personalized mixes, the day's playlists and albums, and new releases. Apple Music's social features like friend profiles and "Friends Are Listening To" aren't available.

Browse has top songs, daily top 100 playlists, top playlists, top albums, and a genres tab. Just like Golafshani's web player, Musish is missing Radio features at this time, but the site's developers promise that Apple Music Radio support is coming soon. If you're searching for a specific artist, playlist, or album, you can use the search bar at the top right of Musish, which remains open on every tab.
To play music, you simply click on the album/playlist you want to hear, and then click Play, Shuffle, or select a specific song. The Musish web player then places playback controls at the bottom left of the screen, where you can adjust the volume, turn on repeat, turn on shuffle, check out lyrics, and reorganize up next.

In Musish, you can configure the order of up next to your liking by click and dragging songs, and you can find another song, hover over it, click the ellipsis button, and click "play next" to place it next in your queue, just like the regular Apple Music apps.
According to Bennett-Odlum, the team still has a ways to go until Musish reaches its full potential, including work on mobile compatibility, a dark mode, and a more populated Browse section. The team welcomes feedback and feature suggestions on the
GitHub page for Musish
, which is open source so anyone can contribute to the project.
It's been seven months since Apple was rumored to be
working on its own official web player for Apple Music
, but as of now nothing has come out of the company in this regard. You can check out Musish for yourself by
following this link
.
Apple has shared a
new feature on its Newsroom
that highlights its workforce's charitable and volunteer efforts.

Apple says that its internal Giving program has raised more than $365 million for non-profit organizations around the world since its inception eight years ago. Under the program, Apple matches every dollar that its employees donate up to $10,000 each, with combined donations totaling more than $125 million in 2018.
The feature highlights thousands of locations where Apple employees volunteer their time, including the Terence MacSwiney School in Cork, Ireland, where more than a dozen employees from Apple's nearby campus volunteer at the school each week to teach coding, drawing, photography, music, and video.

Terence MacSwiney School student Ericka Lingwood
Apple employees also spent nearly 3,000 hours sorting and distributing food at Second Harvest last year, according to Apple, making the food bank one of the largest recipients of Apple volunteer hours in the United States.

Apple volunteers at Second Harvest Food Bank in San Jose, California
Last, the feature highlights Apple employee Liz Byrne, who sits on the board of the transgender support non-profit Point of Pride.
Today is Martin Luther King Jr. Day in the United States, a federal holiday commemorating the American civil rights movement leader.
Apple today has honored the life of Dr. Martin Luther King, Jr. with
a full-page tribute on its website
. A photo of Dr. King is accompanied by an iconic quote of his: "Injustice anywhere is a threat to justice everywhere."

Over the weekend, Apple CEO Tim Cook tweeted a photo of himself and others volunteering at A.J. Dorsa Elementary School in San Jose, California, reflective of Dr. King's call for people to serve others.
Cook has since commemorated Martin Luther King Jr. Day in a follow-up tweet.
Thanks to Dorsa Elementary students and all who joined Apple volunteers in San Jose today! Sixty years ago, Dr. King called on all of us to make a career of humanity. "You will make a greater person of yourself, a greater nation of your country, and a finer world to live in." pic.twitter.com/UOssKy4Tl6

— Tim Cook (@tim_cook) January 19, 2019
On #MLKDay, let us remember our own duty to do good. As King said: "In this unfolding conundrum of life and history, there is such a thing as being too late. This is no time for apathy or complacency. This is a time for vigorous and positive action." pic.twitter.com/G2SSY5UfEV

— Tim Cook (@tim_cook) January 21, 2019
Note: Due to the political nature of the discussion regarding this topic, the discussion thread is located in our
Politics, Religion, Social Issues
forum. All forum members and site visitors are welcome to read and follow the thread, but posting is limited to forum members with at least 100 posts.
Over the weekend, serial mobile leaker
Evan Blass
shared a leaked image of Samsung's forthcoming Galaxy S10 lineup, confirming earlier rumors that it will initially consist of three models to compete directly with Apple's latest devices, the iPhone XS, XS Max, and XR.

Leaked official image via @evleaks
The handsets shown in the image are encased in clear covers and understood to be (from left to right) the S10E, the S10, and the S10+. All of the phones adopt Samsung's new edge-to-edge Infinity-O display, which features a small cutout at the upper right side of the device for the camera.
The S10 with 6.1-inch display is the mid-range device, while the S10E with 5.8-inch display is expected to be the most affordable model and appears in the image with two cameras on the rear where the other two phones have three. Meanwhile the premium S10+ with 6.4-inch display features two front-facing cameras housed within a longer pill-shaped hole punch.
Samsung is able to use a single camera cutout for the S10 because it has less technology than Apple's latest iPhones, which use a notch design to house the TrueDepth camera system that enables Face ID.
However, as suggested in the image, all the devices in the S10 line-up are expected to use in-display fingerprint scanners for authentication instead of the rear-mounted scanners featured on earlier Galaxy models.
Details on the phones' internal specs remain murky, although
publicly shared benchmarks
recently revealed the new S10+ model has 6GB of RAM and a Snapdragon 855 processor, earning the device lower Geekbench scores than Apple's latest iPhones.
In other news, Samsung's rumored 5G variant of its upcoming flagship, the tentatively named "Galaxy S10 X", has reportedly appeared in a recent firmware development. According to
Sam Mobile
, the software build references only South Korean carriers, suggesting development for the U.S. and European markets has yet to reach a similar stage.
Other rumored specs for the S10 X include a 6.7-inch Super AMOLED display, a 5,000 mAh battery and four rear cameras. The 5G model is expected to appear in the second quarter of 2019, with one report pegging it for a launch in late March.
Samsung's Unpacked Galaxy S10 launch event will take place on Wednesday, February 20 at 11:00 a.m. Pacific Time at the Bill Graham Civic Auditorium in San Francisco, California, where the company is also expected to demo a functioning version of its all-new foldable phone, dubbed the "Galaxy Fold".
Apple Maps today gained comprehensive transit directions for Denmark, Sweden, Norway and Finland, in the largest single combined update to its European coverage thus far.

The coverage includes train, tram, and bus routes in the capital cities of each country, including Oslo, Stockholm, Copenhagen, and Helsinki, as well as funicular connections where available and transit links across borders.
Apple has yet to update its
official list
of locations for which Maps offers Transit data, but the information is already live across Europe.
Google Maps has supported transit directions for several years now, but Apple Maps has been steadily catching up with detailed routing information in recent years.
Transit coverage began in 2015 with an initial rollout in Baltimore, Berlin, Boston, Chicago, London, Los Angeles, Mexico City, New York, Philadelphia, San Francisco, Sydney, Toronto, and China. Since then, Apple has expanded the feature to many other regions around the world.
(Thanks, Bernd and Noah!)
Apple has shared a new "Shot on iPhone" video
on its YouTube channel
that presents a portrait of Eddie Siaumau, a 17-year-old athlete from
American Samoa
who has just accepted a full-ride scholarship to a NCAA Division I university.
The small island of American Samoa, nicknamed "Football Island," is a U.S. territory in the South Pacific Ocean that reportedly produces athletes who are around
56 times more likely to play in the NFL
than Americans from anywhere else, a stat that Apple cites in the description of the video.
Apple says the video is shot on an iPhone XS with the aid of a DJI Osmo Mobile 2 smartphone gimbal, the
FiLMiC Pro app
, and a few other accessories. The video is directed by Steven Counts and produced by Heather Zara.
Four months after Apple
stopped selling the iPhone SE
, the beloved device has made a
sudden return to Apple's online store
.

Apple is offering the iPhone SE with
32GB of storage for $249
and with
128GB of storage for $299
on its clearance store in the United States. These are brand new, unopened, and unlocked models with unchanged tech specs, including a 4-inch Retina display, A9 chip, Touch ID, and 12-megapixel rear camera.
Prior to being pulled, the iPhone SE was available with 32GB and 128GB of storage for $349 and $449 respectively, so Apple is offering $100 to $150 off. The device was originally released in March 2016 and was popular among fans of smaller smartphones and those who preferred the iPhone 5-like design.
It's unclear why Apple is selling the iPhone SE again, but it would appear to be clearing out stock. The iPhone SE remains on sale at select authorized resellers, as reflected on Apple's
compare iPhone models page
when the iPhone SE is selected.

Of course, with Apple recently
lowering its revenue guidance
for the quarter just ended due to fewer iPhone upgrades than it anticipated, speculation will certainly mount that Apple is doing everything it can to boost iPhone sales.
While many customers have hoped for a so-called iPhone SE 2, with some rumors
suggesting one was in the works
, oft-accurate Apple analyst Ming-Chi Kuo
cast doubt on the possibility
of a new iPhone SE last year. And in July of last year, one research firm said Apple
abandoned its plans
for a new iPhone SE.
Apple is
offering the iPhone SE in Silver, Space Gray, Gold, and Rose Gold
, with delivery or in-store pickup available by next week.
As of now, this appears to be U.S. only.
Update:
iPhone SE stock is sold out as of Sunday morning.
Apple today uploaded a new series of iPad Pro videos to its YouTube channel, showing off the different features and capabilities of the new devices.
There are five videos, focusing on taking notes, going paperless by scanning documents, hosting a podcast, designing a space with the Measure app, and creating a presentation in Keynote. Each video is about a minute long and is done in a tutorial style to walk users through each task.
In the videos, various iPad Pro features and functions are shown off, like multitasking, the Apple Pencil 2, the camera, Files drag and drop, AirPlay, augmented reality, the USB-C port for attaching accessories, and more. A few specific apps are mentioned, such as Keynote, GarageBand, and Notability.
This is Apple's first set of iPad Pro tutorial-style videos, though the tablet was previously featured in a video focusing on
five reasons
why the iPad Pro can "be your next computer."
Apple's 11 and 12.9-inch iPad Pro models were first introduced in late October and shipped out in November. The iPads feature edge-to-edge displays with Face ID and no Home button, powerful A12X processors with performance on par with many Mac notebooks, USB-C to connect to 4K monitors and USB-C accessories, and thinner bodies.
The 11-inch iPad Pro starts at $799 for 64GB of storage, while the 12.9-inch iPad Pro starts at $999, also for 64GB of storage.
So you've been using an iPhone for years now and think you have it all figured out? Don't be so sure. We've gathered up 7 tricks obscure enough that even the most seasoned iPhone user is likely to learn something new, so make sure to check out our latest YouTube video and read below for a little spoiler of all of the tips that are included.
Subscribe to the MacRumors YouTube channel for more videos.
Reopen Last Closed Safari Tab - In Safari, if you press on the "+" button at the bottom of the display, you can reopen tabs that you've recently closed.


Set a Music Timer - Like to listen to music when falling asleep but want it to turn off after a set time? In the Clock app, choose "Timer," scroll to the end, and select "Stop Playing" as an option. That'll stop your music when the timer runs out.


Move Multiple Apps - When you're moving apps on your Home screen, if you long press on one, drag it away a bit and then tap others while continuing to hold the first, you can group them all up and move them together.


3D Touch for Folder Notifications - Have a bunch of apps in folders? If one of your folders has a little red badge, you can 3D press on the folder to see which app has a pending notification at a glance.


Simple Settings Access - In an app like Messages or Photos and want to get to the Settings quick? Just say "Settings" to Siri and it will open right up.


Siri Song History - In the iTunes Store app, you can find a list of all the songs you've ever asked Siri to identify. Just tap on the three line icon at the top of the display and then choose "Siri."


Passcode Lock Apps - Apple doesn't let you passcode individual apps, but there's a Screen Time workaround. In the Screen Time section of the Settings app, choose "App Limits," and set a 1 minute timer on "All Apps & Categories." Go to "Always Allowed," add apps you DON'T want to lock, and then the rest will require a Screen Time passcode to access.
Did you learn something new? Now it's your turn. Let us know your most obscure, hidden iPhone trick that
MacRumors
readers should know, and we might feature it in a future video.