Apple supplier TSMC (Taiwan Semiconductor Manufacturing Company) has started production on the next-generation 7-nanometer A12 chips that will be used in the 2018 iPhone lineup, reports
Bloomberg
.
TSMC in late April
announced
that its 7-nanometer process node has entered into high volume manufacturing, but did not specify that it was working on the Apple A12 processors set to be built into the iPhones that are expected in September.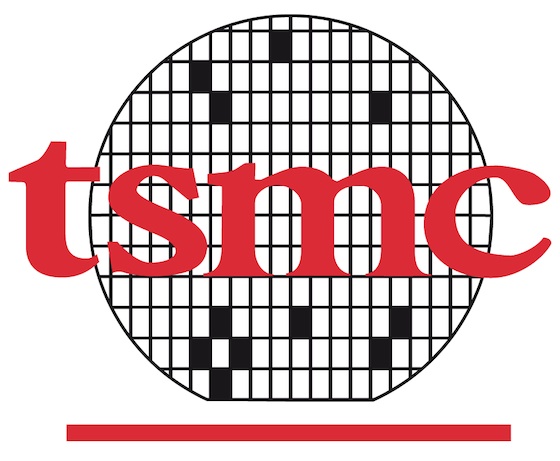 The new 7-nanometer chips will offer approximately 40 percent power and area benefit over the 10-nanometer process used for the A11 processors in the 2017 iPhones. As
Bloomberg
says, the chips will be smaller, faster, and more efficient.
TSMC is believed to be the
sole partner
Apple is working with on the A12 chip. TSMC was also Apple's only supplier for the A11 chips in the iPhone X, 8, and 8 Plus.
All three of Apple's 2018 iPhones are expected to adopt the A12 chips that are currently in development. Rumors suggest Apple is working on a second-generation 5.8-inch OLED iPhone that's a successor to the iPhone X, a larger 6.5-inch OLED iPhone that can be thought of as an "iPhone X Plus," and a lower-cost 6.1-inch LCD iPhone.
Along with A12 chips, all three are expected to include a TrueDepth camera system for Face ID capabilities and an edge-to-edge design with minimal bezels and no Home button.
The United States Federal Bureau of Investigation provided Congress with "grossly inflated" statistics on the number of electronic devices it has been been unable to access due to encryption, reports
The Washington Post
.
Last year, the FBI claimed to have been locked out of close to 7,800 devices that were connected to crimes, but the actual number of devices that were inaccessible is smaller, closer in scope to between 1,000 and 2,000. The FBI discovered an error in the method used for counting encrypted smartphones last month, and has not yet completed a full internal audit to determine the correct number.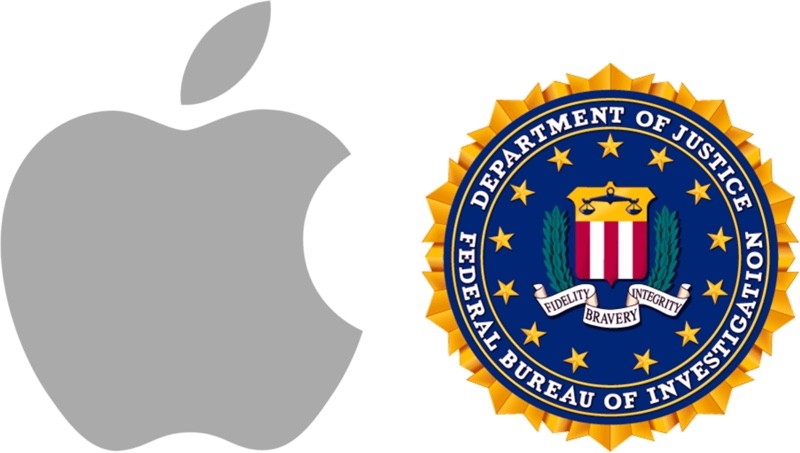 "The FBI's initial assessment is that programming errors resulted in significant over-counting of mobile devices reported," the FBI said in a statement Tuesday. The bureau said the problem stemmed from the use of three distinct databases that led to repeated counting of the same phones. Tests of the methodology conducted in April 2016 failed to detect the flaw, according to people familiar with the work.
The FBI's inflated numbers are a problem because FBI director Christopher Wray has, at several points in time,
used those statistics
to warn of the dangers criminals using encryption to "go dark" and evade law enforcement oversight.
Back in October, for example, Wray said the inability to access such a large number of encrypted smartphones was a major problem. "To put it mildly, this is a huge, huge problem," said Wray. "It impacts investigations across the board - narcotics, human trafficking, counterterrorism, counterintelligence, gangs, organized crime, child exploitation."
In another such speech
in January
, Wray used the inflated figure to describe encryption as an "urgent public safety issue."
"While the FBI and law enforcement happen to be on the front lines of this problem, this is an urgent public safety issue for all of us. Because as horrifying as 7,800 in one year sounds, it's going to be a lot worse in just a couple of years if we don't find a responsible solution."
These kinds of statistics have also been used by the FBI to advocate for backdoors into encrypted devices like the iPhone.
In 2016, for example, Apple and the FBI had
now-famous dispute
over the iPhone 5c used by San Bernardino shooter Syed Farook. The FBI demanded that Apple create a tool to allow law enforcement officials to disable passcode security features so they could hack into the device, effectively weakening its protection.
Apple staunchly refused and argued that such a request could set a "dangerous precedent," a position the company has maintained since then as law enforcement officials have continued to advocate
for backdoor device access
.
Apple, as part of the Reform Government Surveillance coalition,
recently released
a statement condemning proposals for backdoors into electronic devices, and
in March
, Apple engineering chief Craig Federighi said that backdoor access would "inject new and dangerous weaknesses into product security."
"Weakening security makes no sense when you consider that customers rely on our products to keep their personal information safe, run their businesses or even manage vital infrastructure like power grids and transportation systems," Federighi said.
Despite the FBI's error counting the number of encrypted devices it has been unable to access during criminal investigations, the agency maintained that encryption is a "serious problem" in a statement to
The Washington Post
.
"Going Dark remains a serious problem for the FBI, as well as other federal, state, local and international law enforcement partners. ... The FBI will continue pursuing a solution that ensures law enforcement can access evidence of criminal activity with appropriate legal authority."
Note: Due to the political nature of the discussion regarding this topic, the discussion thread is located in our
Politics, Religion, Social Issues
forum. All forum members and site visitors are welcome to read and follow the thread, but posting is limited to forum members with at least 100 posts.
Apple is planning to share news on APFS support for Fusion Drives "very soon," Apple software engineering chief Craig Federighi told
MacRumors
reader Jonathan in an email this afternoon.
Federighi shared the detail after Jonathan sent him an email asking whether or not APFS was still in the works for Fusion Drives, which combine a hard drive with flash storage to provide the speed of an SSD with the affordability of a standard hard drive. Fusion Drives are used in iMacs and Mac mini machines.

In response to Jonathan's question, Federighi gave a short but enticing answer, which we verified:
Hi Jonathan,

We intend to address this question very soon...

Thanks,

- craig
With the launch of macOS High Sierra, Apple introduced a new Apple File System for Macs that have all-flash built-in storage. At the time macOS High Sierra was introduced, Apple said that the initial release of the software
would not allow Fusion Drives
to be converted to APFS, but confirmed APFS support
would be coming
at a later date.
Since then, iMac and Mac mini owners who have Fusion Drives have been eagerly waiting for Apple to implement support for the feature, but in update after update, no APFS support for Fusion Drives has materialized.
Federighi's statement suggests that APFS will be added as a feature in an upcoming software update, perhaps the macOS 10.14 update that's expected to be unveiled at the Worldwide Developers Conference in June.

For those unfamiliar with the new Apple File System, it's a more modern file system than HFS+ and has been optimized for solid state drives. It is safe and secure, offering crash protection, safe document saves, stable snapshots, simplified backups, strong native encryption, and more.
Apple plans to introduce the next-generation version of iOS, iOS 12, on June 4 at its Worldwide Developers Conference. Rumors have suggested this is going to be a bug fix and performance improvement update, with Apple delaying some features until iOS 13 to focus on these internal changes.
There are, however, rumors that we may see updates that include cross-platform apps for Mac and iOS devices, new Animoji, Animoji support for FaceTime, updated parental controls, and an enhanced version of Do Not Disturb. Rumors never cover all of the features that we see in new versions of iOS, though, so there could be additional changes in the works.

With that in mind, we've taken a look at some of the most-desired features
MacRumors
readers are hoping for in iOS 12,
pulled from our forums
.
User Interface Changes
Dark mode - Unsurprisingly, a system wide dark mode for iOS is one of the most hoped for features for iOS 12, just as it was for iOS 11 and iOS 10. Apple users have wanted a true dark mode for years, but there's no word that it's coming in iOS 12.



A dark mode concept from iHelpBR



Split Screen mode for iPhone - The option to run two apps side by side on the iPhone would be useful on larger iPhones, especially with rumors pointing towards a 6.5-inch iPhone in 2018.


More customization - MacRumors reader Breezygirl would like to see Apple add more Android-like customization options, such as the ability to change the background in messages, adjust the SMS bubble colors, or add a theme to the OS to shift the colors.


Desktop mode - On some Android devices, there's a feature where you can dock a smartphone to use it as a desktop machine replacement, attaching it to a larger display, a keyboard, and a mouse. It's a long shot, but MacRumors reader Marrakas would like to see Apple implement similar functionality.


Volume redesign - The design of the indicator when you adjust the volume on the iPhone has always been a point of contention with iOS users, and so it's no surprise that in iOS 12, MacRumors readers are hoping for a new, less intrusive volume interface that takes up less screen space.




Improved battery widget - The battery widget could be improved by allowing all of a user's devices to be displayed for quick cross-device battery checks.


No more shake to undo - Several MacRumors readers are tired of the shake to undo/redo feature in the iPhone, which can be activated accidentally. Some readers would like to see an undo feature enabled through a different gesture.
App Improvements
Camera controls in the Camera app - On a lot of Android devices, the camera app provides manual controls for photo taking. Apple has no similar feature for full manual control, and it would be nice if it were an option, even one that had to be toggled on in Settings. Other settings are hidden in the Settings app, and users would like to see these more readily accessible.


Aspect Ratio in Camera app - Multiple MacRumors readers would like to see an option to set a default aspect ratio for photos.


FaceTime - Several MacRumors readers are hoping for group FaceTime. Rumors suggest Apple's working on it, but it might not come in iOS 12. Animoji are expected to come to FaceTime, though, so you can converse with friends and family as an Animoji character.




App Store wishlists - The revamped App Store in iOS 11 removed app wishlists that some users took advantage of often. This is a feature that quite a few people miss.


Photos improvements - MacRumors reader kirky29 is hoping for a major overhaul to the Photos app with a lot more functionality for doing things like viewing and editing metadata, changing grid size, altering the order of the photos, and more.


Music app overhaul - MacRumors reader GermanSuplex has several suggestions for ways Apple could improve the Music app, including the ability to turn iCloud purchases off if desired, improved playcount syncing across devices, the ability to sort songs within playlists by different parameters, refinements and improvements to cloud services and the way the app handles metadata, more control over which devices playlists sync to, and better syncing of music content in general.


Messages search and archive - A more robust search feature for the Messages app would be a welcome change, as would an option to archive messages and snooze messages, as Joseph H points out.
iPad
Mouse support on iPad - This one is a long shot, but MacRumors reader boston04and07 wants to see Apple add mouse support for the iPad for navigating through apps.


iPhone apps for iPad - Multiple iPhone apps, including Weather, Calculator, Health, and Activity are missing from the iPad and have been exclusive to the iPhone for years.
Settings and Systemwide Features
Revamped Wi-Fi and Bluetooth Toggles - With iOS 11, Apple changed the functionality of the Wi-Fi and Bluetooth toggles in the Control Center. These buttons no longer permanently turn off Wi-Fi and Bluetooth, and instead just disable the features for a set amount of time. In iOS 12, MacRumors readers would like to see the on/off functionality returned or enabled through another gesture, such as a longer press.




Do Not Disturb improvements - Do Not Disturb functionality on the iPhone is fairly basic, and that is actually one of the features Apple's rumored to be working on for iOS 12. The ability to toggle DND on and off for specific apps would be useful, as boston04and07 points out, and being able to set schedules for different days of the week would also be useful. An option to hide notifications entirely would be a welcome change for those who want to use their devices in peace.


Biometric locking for specific apps - Third-party apps can require you to use a fingerprint, Face ID, or a password to access sensitive data, but as MacRumors reader TimFL1 says, this isn't available for first-party apps like Photos, nor for specific parts of apps, like individual photo albums.


iCloud notifications - If you have multiple devices and get a notification from an app like Apple News, it goes to all of your devices instead of just one, and viewing the notification on just one device doesn't clear it from all of them. If Apple implemented iCloud notifications, notifications would work more smoothly across devices, appearing on just one device and clearing on all.
iPhone X
Always-on display for iPhone X - Some Android smartphones offer an always-on display, something that Apple could perhaps theoretically enable thanks to the OLED display on the iPhone X, which eats up less battery life. MacRumors readers would like to see an always-on display on the iPhone X for things like the time and incoming notifications, even though it's probably a long shot at this point in time.
AI
Siri - Improvements to Siri was one of the most frequent requests, with specifics that include Spotify integration, multi-lingual query support, and, in general, just features to make Siri smarter and more like Alexa or Google Assistant.
More than anything, most of our readers are hoping that Apple is going to hunker down and focus on bug fixes and performance improvements to make existing features operate smoothly and without issues.
Apple is said to be planning to address stability and performance concerns in this update, and has gone as far as delaying planned features in favor of underlying fixes.
Do you have other features you're hoping to see in iOS 12 that didn't make our list? Let us know in the comments.
Graphic designer Álvaro Pabesio shared his vision for an
updated, enhanced Apple Music
on Behance earlier today, and it's an impressively detailed look at UI tweaks and changes that Apple could make to fix a few user gripes with its streaming music app. As you look at Pabesio's designs, remember that this is a concept and in no way indicates or confirms what we'll see with Apple Music in iOS 12 later this year.
To start off, Pabesio revamped the Library tab, removing the vertical list for Playlists, Artists, Albums, and Songs, and introducing a horizontal tab bar that you can scroll through. With more space afforded from this change, new daily suggestions pop up right in Library for playlists, stations, artists, and personal mixes the app thinks you'll like.

Pabesio nixed "For You" completely by introducing features from this tab into other parts of the app, so the second tab is now Browse. Here you can perform the usual artist and album searches, and find the latest songs and new releases, but Pabesio added in a few details to truly expand browsing on Apple Music.
More information is now displayed on the screen at once, thanks to the reduction of the current app's large image banner carousel and the same horizontal scrolling bar from Pabesio's Library tab. Pabesio highlights a much smaller new album/song carousel at the top of his concept, "Trending now" tracks, and places your personal mixes on this page as well.

In the graphic designer's imagining of Apple Music, you can provide even more granular feedback into mood playlists by filling out a prompt, like "I'm [happy] and feeling like [going out]." Pabesio's description says depending on your response Apple Music will take into account the music in your Library, the mood you chose, and find "up to 5 hours of selected music" for you to listen to.
One of Pabesio's biggest overhauls is a new "Social" tab, taking the rudimentary features Apple added in iOS 11 last September and greatly expanding upon them. When you open the tab you see a similar horizontal tab bar like the one found in Library, and it houses Stats, Friends, Rankings, and more. Apple Music can now show your plays broken down weekly, monthly, yearly, and all time, and even lets you know if you did above or below average in terms of music listening each week.

Each user's page now shows their song play counts, following and follower counts, and when you visit someone it'll provide a taste comparison graph, similar to music social network Last.fm. Underneath that, Apple Music profiles now show individually played songs, instead of just displaying the latest albums or playlists the user listened to.

These can still be seen too, however, with even more displayed on profiles like playlists, top artists, custom playlists, and more. For Apple's curated playlists, these also show follower counts, as well as up and down arrows to show when songs change position on charted playlists. All of these ideas extend to official artist pages as well.

Expanding even further on the social features is a new group playlist ability, so you can create public or private playlists with up to 50 friends. Pabesio also notes tiny fixes like "relevant notifications," a "revamped album view," and the return of double-tapping artwork to love a song.
Overall, Pabesio's Apple Music concept is an interesting look into ideas that Apple could incorporate into the Music app down the line, and there's much more to
check out on his Behance page
, including his tweaks to Apple Music on Mac. We should be hearing about any updates coming to Apple Music very soon, with the reveal of iOS 12 and much more at WWDC
just two weeks away
.
Apple today sent press invites to a variety of news and media sites for the upcoming 2018 Worldwide Developers Conference, confirming the company's plans to hold a keynote event on Monday, June 4 at 10:00 a.m. Pacific Time. MacRumors will be in attendance at the keynote.
It is tradition for Apple to hold a keynote event on the first day of the Worldwide Developers Conference to introduce new software and hardware products. This year, we expect to see new versions of iOS, macOS, tvOS, and watchOS at the conference, and it's possible Apple will also use the event to unveil new iPad Pro models and new Macs.

Apple is rumored to be working on an updated iPad Pro that features an iPhone X-style edge-to-edge display with no Home button and support for Face ID. It's not clear, however, if this device will be ready to debut at WWDC as rumors have said that it may not come until later in the year. Apple often introduces refreshed Macs, and the iMac, MacBook Pro, and MacBook are all awaiting 2018 refreshes.
It's also possible Apple will use the WWDC event to launch the long-awaited AirPower, a charging mat that's designed to charge iPhone X, 8 and 8 Plus models at the same time as the AirPods (with a new charging case) and the Apple Watch Series 3.
Apple in March
announced
that this year's Worldwide Developers Conference will once again be held at the McEnery Convention Center in San Jose, California. This is the second year that Apple has hosted the event in San Jose, a location that's closer to its two Cupertino campuses and the myriad other office buildings the company occupies in the South Bay. Past conferences were held at Moscone West in San Francisco.
WWDC tickets, which were priced at $1,599, were
distributed to developers
by random selection back in March. Apple also
provided 350 scholarships
to students and STEM organization members, which include a free ticket to WWDC as well as free lodging at San Jose State University.
Approximately 5,000 developers attend the Worldwide Developers Conference to interface with hundreds of Apple engineers who are available to answer questions and host development sessions. Developers who are not able to attend the event will be able to watch the sessions through Apple's
WWDC 2018 website
or
the WWDC app
for iPhone, iPad, and Apple TV.
For Apple's June 4 keynote event,
MacRumors
will provide live coverage, both here on MacRumors.com and on our
MacRumorsLive Twitter account
. We'll also have detailed coverage of the new software Apple debuts as well as anything else Apple announces during the week.
By the end of 2018, an estimated 23.4 million users in the United States will be paying for their coffees and bakery items at Starbucks using the company's own in-store mobile payment system. The estimate comes from research firm eMarketer (via
Recode
), which also predicts that Apple Pay will hit 22 million users by the end of the year.
Starbucks itself says that its mobile order-and-pay system accounted for 12 percent of all U.S. transactions in the quarter that ended April 1, and eMarketer predicts the company will hit 29.8 million in-store mobile payment users by 2022. According to the data, Starbucks rises above Apple Pay (predicted at 27.5 million in 2022), Google Pay (14.9 million), and Samsung Pay (13.2 million).

This could be due to the Starbucks app's cross-platform availability on iOS [
Direct Link
] and Android, whereas Apple Pay is locked to iPhones for mobile payments and Google Pay and Samsung Pay are found on Android. Still, it's an impressive feat for a single-restaurant payment app to gather enough users to compete with mobile wallets that are aiming for more universal, multi-location appeal, if eMarketer's estimates are correct.
eMarketer also points out that Starbucks launched in-store mobile payments before Apple, Google, and Samsung debuted their dedicated mobile wallets, so early adoption could be helping its success. The app also includes a
rewards program
that earns customers free food and drinks every time they pay using the Starbucks app.
Other points in the report state that Apple Pay is accepted at more than half of U.S. merchants, while Samsung is the most widely accepted at around 80 percent of merchants, while still being the least popular on a user basis. In total, a quarter of U.S. smartphone users over the age of 14, around 55 million owners, will use their devices to make an in-store purchase by the end of 2018.

Image via eMarketer and Recode
Apple doesn't divulge its Apple Pay usage, leaving researchers and analysts to estimate how many users might be paying for items in store using the NFC system. Earlier this year, Loup Ventures did just that,
estimating
that 127 million people were using Apple Pay globally at the end of 2017, 38 million of which were in the U.S. -- a much higher estimate in comparison to eMarketer's report.
About one year ago,
The Wall Street Journal
highlighted
Apple's launch troubles with Apple Pay. In an interview around the same time, senior vice president Eddy Cue said that Apple Pay was growing faster than other mobile wallets and believed it could go so far as to replace cash, debit and credit cards as a primary payment system. "Does it matter if we get there in two years, three years [or] five years?" Cue asked. "Ultimately, no."
Intel, Google, and Microsoft today
disclosed
a new variant of the
Spectre design flaw
and security vulnerability that impacts millions of computers and mobile devices from a range of manufacturers.
Called
Variant 4
, or the Speculative Store Bypass, the vulnerability is similar to Spectre, taking advantage of the speculative execution mechanism of a CPU to allow hackers to gain access to sensitive information. Variant 4 was demonstrated by researchers in a language-based runtime environment.

CVE-2018-3639 - Speculative Store Bypass (SSB) - also known as Variant 4

Systems with microprocessors utilizing speculative execution and speculative execution of memory reads before the addresses of all prior memory writes are known may allow unauthorized disclosure of information to an attacker with local user access via a side-channel analysis.
According to Intel, the new vulnerability has a "moderate" severity rating because many of the exploits that it uses have already been addressed through mitigations that were first introduced by software makers and OEMs in January for Meltdown and Spectre. Intel is, however, releasing a full mitigation option that will "prevent this method from being used in other ways."
This additional mitigation for Variant 4 has been delivered in beta form to OEM system manufacturers and system software vendors, and Intel is leaving it up to its partners to decide whether or not to implement the extra measures. Intel plans to leave the mitigation set to off by default because of the potential for performance issues.
This mitigation will be set to off-by-default, providing customers the choice of whether to enable it. We expect most industry software partners will likewise use the default-off option. In this configuration, we have observed no performance impact. If enabled, we've observed a performance impact of approximately 2 to 8 percent based on overall scores for benchmarks like SYSmark(R) 2014 SE and SPEC integer rate on client1 and server2 test systems.
The Spectre and Meltdown family of vulnerabilities affect all modern processors from Intel, ARM, and AMD, but Intel has faced more scrutiny over the design flaw due to its high-profile position in the processor market. Apple's iOS and Mac devices are affected by these vulnerabilities, but Apple has historically been quick to patch them.
Prior to when Spectre and Meltdown
were initially discovered
, for example, Apple had already implemented some patches and has since addressed known Meltdown and Spectre vulnerabilities with little impact to performance on Macs or iOS devices. As mentioned above, many of the exploits in Variant 4 have been previously addressed by Apple and other manufacturers in already-existing software patches.
Spectre and Meltdown-related vulnerabilities are hardware-based and therefore must be mitigated rather than outright fixed, but future Intel chips will not be as vulnerable. Intel has said that its next-generation Xeon Scalable processors (Cascade Lake) and its
8th-generation Intel Core processors
will feature redesigned components to protect against some Spectre and Meltdown flaws.
Apple yesterday shared a new Animoji karaoke ad on its Korean YouTube channel to highlight the newly released "
Citizen Kane
" single from Korean indie group HYUKOH.
As with previous Animoji karaoke songs Apple has shared, the new spot features Apple's Animoji characters lip syncing to the new song.
HYUKOH's "Citizen Kane" single comes ahead of the planned release of the group's newest album on May 31.
Apple
first adopted
Animoji karaoke for two ads that were created for the 2018 Grammys, with Apple's characters singing "Redbone" by Childish Gambino and "Stir Fry" from Migos.
Animoji karaoke is a concept that was conceived by iPhone X users back in November of 2017 shortly after the release of the new device. People discovered that Apple's 3D emoji characters that are designed to mimic facial expressions and emotions could be used for lip syncing to songs, and for a short period of time, Animoji karaoke took over the internet.
Animoji are limited to iPhone X users because the front-facing TrueDepth camera is required to create the depth map that's used to animate them with a person's facial expressions, but in the future, Animoji will be available on additional devices. The next-generation iPad Pro, which is rumored to be adopting the TrueDepth camera, is likely to be the next device that will support Animoji.
Since the launch of the iPhone X, Apple has added
four new Animoji characters
, including the dragon, bear, skull, and lion, two of which are used in the new Animoji karaoke ad.
Apple is planning additional updates to Animoji karaoke
in iOS 12
, with rumors suggesting Apple will add more new Animoji characters. Apple is also said to be planning an overhauled Animoji interface and Animoji integration in FaceTime. Animoji support for FaceTime would allow users to use Animoji characters during FaceTime calls.
Former United States President Barack Obama and former first lady Michelle Obama have signed a multiyear production deal with Netflix that will see the two producing television shows and films for the service, reports
The New York Times
.
Though Netflix had been in negotiations with the Obamas for several months, Apple was rumored to be interested in working with the duo had the Netflix deal fallen through. Apple has been developing a slew of original television shows, and a deal with Michelle and Barack Obama would have been a big win.

Image via Getty Images
Obama's deal with Netflix will allow for him to create content that will reach millions of people both in the United States and internationally through a new production company he created alongside Michelle Obama called "Higher Ground Productions."
According to Netflix, the Obamas will create "scripted series, unscripted series, docu-series, documentaries, and features" that are meant to highlight the issues and themes the president worked on during his eight years in office.
"One of the simple joys of our time in public service was getting to meet so many fascinating people from all walks of life, and to help them share their experiences with a wider audience. That's why Michelle and I are so excited to partner with Netflix -- we hope to cultivate and curate the talented, inspiring, creative voices who are able to promote greater empathy and understanding between peoples, and help them share their stories with the entire world."
Obama has said that he does not plan to use Netflix to wage a public campaign against current president Donald Trump or to fight against conservative media outlets.
While Apple did not secure a deal with the Obamas, the company has
more than a dozen original television shows
in the works at the current time. Most of the shows are dramas, with one real estate-related docu-series in the works. Apple does not have any politically-oriented shows planned, and is said to be aiming to keep its content family friendly.
Note: Due to the political nature of the discussion regarding this topic, the discussion thread is located in our
Politics, Religion, Social Issues
forum. All forum members and site visitors are welcome to read and follow the thread, but posting is limited to forum members with at least 100 posts.

After
retaining the #3 spot
on the Fortune 500 list for the past two years,
in 2018
Apple has
dropped one place
and now sits at #4 on the list of the top U.S. corporations based on gross revenue. Apple's displacement on the list came due to Exxon Mobil rising from #4 in 2017 to #2 in 2018.
The full top five spots were Walmart at #1, Exxon Mobil at #2, Berkshire Hathaway at #3, Apple at #4, and UnitedHealth Group at #5. Other technology companies on the list include Amazon at #8, AT&T at #9, Verizon at #16, Alphabet at #22, and Microsoft at #30.
Fortune
broke down Apple's spot on the list
, mainly citing the "overall saturation of smartphones" as a potential reason for the company's inability to rise higher in the rankings. Fortune discussed similar problems for Apple in the company's profile last year, stating at the time that "Apple finally appeared to hit a wall" in reference to its reliance on iPhone sales.

Apple took a small step back, from No. 3 to No. 4, despite a 6% gain in annual sales, but it led the way in profits with more than $48 billion in net income. In short, the Apple juggernaut continues at tremendous scale and despite the overall saturation of smartphones, which make up the vast majority of the company's sales and profits. In an unusual move, Apple introduced three new phones, the upgraded iPhone 8 and 8 Plus, as well as the redesigned iPhone X (pronounced "ten"), powered by facial-recognition technology. Services likes Apple Pay and Apple Music continued to rise too.
Going back eight years, Apple's previous rankings include 5th place in
2015
and
2014
, 6th place in
2013
, 17th place in
2012
, 35th place in
2011
and 56th place in
2010
. This year marks 24 years that Apple has been on the Fortune 500 list, with $229.2 billion of revenue and $48.3 billion of profits in the 2017 fiscal year. Although it lags behind the companies in revenue, Apple still beats the top three Fortune 500 companies in terms of annual profits, with Walmart at $9.9 billion, Exxon Mobil at $19.7 billion, and Berkshire Hathaway at $44.9 billion.
ZDNet
reports that a server used by an app for parents to monitor their teenagers' phone activity has leaked tens of thousands of login credentials, including the Apple IDs of children.
The leaked data belonged to customers of
TeenSafe
, a "secure" monitoring app for iOS and Android that allows parents to view their child's text messages and location, call history, web browsing history, and installed apps.

The customer database was reportedly stored on two servers hosted by Amazon Web Services, where it remained unprotected and accessible without a password. The discovery was made by a U.K.-based security researcher specializing in public and exposed data, and the servers were only taken offline after
ZDNet
alerted the California-based company responsible for the TeenSafe app.
"We have taken action to close one of our servers to the public and begun alerting customers that could potentially be impacted," said a TeenSafe spokesperson told ZDNet on Sunday.
The information in the exposed database included the email addresses of parents who used TeenSafe, the Apple ID email addresses of their children, and children's device name and unique identifier. Plaintext passwords for the children's Apple ID were also among the data set, despite claims on the company's website that it uses encryption to protect customer data.

Compounding the lax security is the app's requirement that two-factor authentication is turned off for the child's Apple account so that parents can monitor the phone without consent. This means a malicious actor could potentially access a child's account using the login credentials that were stored on the exposed server.
TeenSafe counts over a million parents as customers, although the database was reportedly limited to 10,200 records gleaned from the past three months of customer usage. The company said it would continue to assess the situation and provide additional information to customers as soon as it became available.