If you haven't updated to the
new iOS 12 beta 7
on your iOS device as of yet, you may notice that the over-the-air update option is no longer available, and that's because Apple has pulled the download.
Apple appears to have removed the beta 7 update because of performance issues.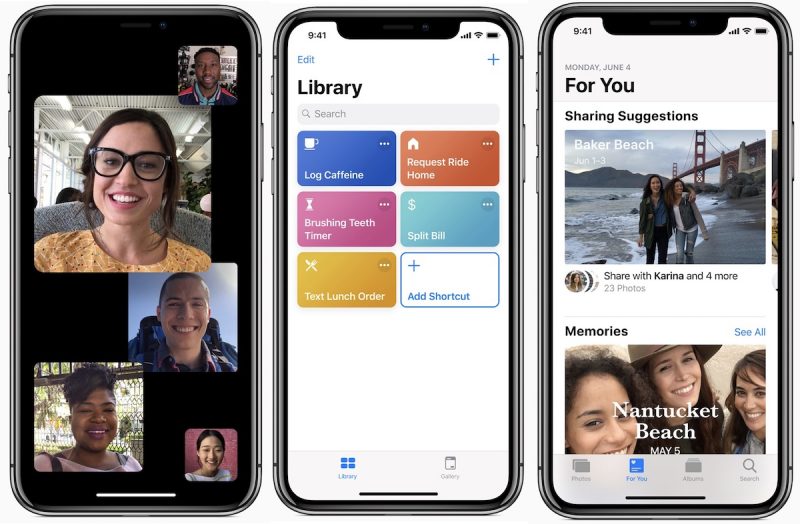 On the
MacRumors
forums, there are multiple reports of problems when tapping on an icon, which can result in a very noticeable pause before the app launches. As
MacRumors reader
OldSchoolMacGuy explains:
I'm seeing apps take 10 seconds or more to launch on my X. Restarted and still seeing the same issue.
Some users have said that the pausing issue disappeared for them after five or 10 minutes of using the iPhone, while others appear to be having continual problems.
Prior to when Apple pulled the update, several
MacRumors
readers had warned other users against installing the update on their iPhones. There have also been reports of other issues, such as apps freezing, Notification Center freezing, Lock screen freezing, and in-app functions refusing to load.
Apple was planning to release a public beta of iOS 12 today, but that may be delayed until these issues have been addressed in an updated release.
iOS 12 beta 7 is a significant update because it
removes the Group FaceTime feature
that has been present in iOS 12 since launch. Apple now says Group FaceTime will launch in an update coming later this fall.
Update:
Apple has also removed the update from the Apple Developer Center.
Some Google apps on iOS and Android devices continue to store location history even with the setting disabled, according to a new
AP
report citing data collected by computer science researchers at Princeton.
Location History, a feature available in Google apps like Google Maps, is an option that allows the app to display the locations that you've visited in a timeline. Princeton researcher Gunnar Acar turned off the Location History option in his Google account, but his devices continued to record the locations he had visited.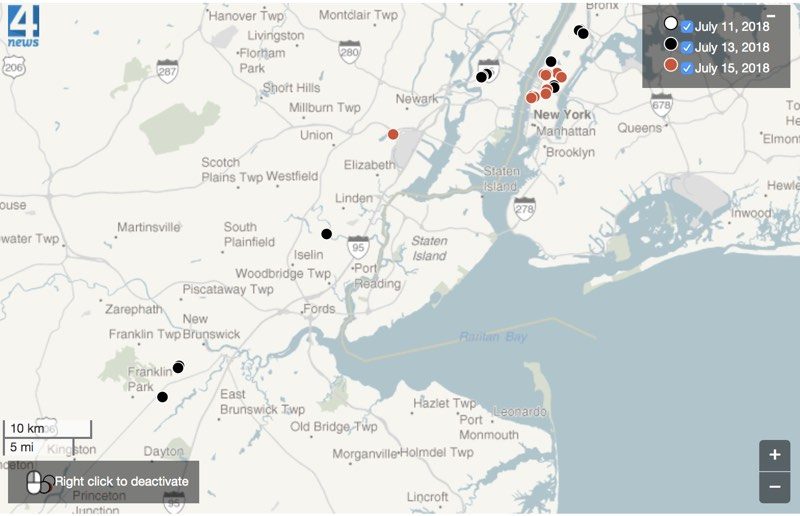 Data collected from a Princeton researcher on an Android phone with Location History disabled
It appears that even with Location History paused, some Google apps are ignoring the setting and continue to store time-stamped location data, due to confusing data collection policies that allow other app features to also store location information.
For example, Google stores a snapshot of where you are when you merely open its Maps app. Automatic daily weather updates on Android phones pinpoint roughly where you are. And some searches that have nothing to do with location, like "chocolate chip cookies," or "kids science kits," pinpoint your precise latitude and longitude -- accurate to the square foot -- and save it to your Google account.
While Princeton's research focused on Android devices, independent
AP
testing confirmed that iPhones are exhibiting the same behavior when used with Google apps.
In response to a query about the Location History tracking, Google said that it is clear about its location policies. As it turns out though, the way Google collects location data is confusing and misleading.
"There are a number of different ways that Google may use location to improve people's experience, including: Location History, Web and App Activity, and through device-level Location Services," a Google spokesperson said in a statement to the AP. "We provide clear descriptions of these tools, and robust controls so people can turn them on or off, and delete their histories at any time."
According to Google, users need to turn off "Web and App Activity," a setting enabled by default, to prevent all location data on iOS and Android devices from being saved to a Google account. Leaving "Web and App Activity" enabled while turning off "Location History" prevents Google from adding movements to the built-in timeline, but it does not stop Google from collecting other location information.
This location data collected by Google can be found under
myactivity.google.com
, but as the
AP
points out, this information is scattered under different headers often unrelated to location.
To be clear, Google is not illicitly collecting location data, but it is obfuscating its location data policies and collecting data through features that do not mention location information. Many people may not know these Google features are enabled at all, as it's a default setting.
Google's only mention that it may continue storing some location data is in a popup that appears when Location History is disabled through the
Google account settings
. This popup states that "some location data may be saved as part of your activity on other Google services, like Search and Maps."
On iPhone, when Location History is disabled via settings in Google apps, it says "None of your Google apps will be able to store location data in Location History." As the
AP
points out, this statement is true but misleading, because while location data isn't stored in Location History, it's still stored under "My Activity."
Location information stored in "My Activity" is used for ad targeting purposes.
Both "Web and App Activity" and "Location History" need to be disabled to prevent Google from collecting any location data, which can be done through the
user settings of a Google account
. On iOS devices, not using Google apps and disabling location services for Google apps is also an effective method for preventing Google from collecting location data.
Apple today removed Group FaceTime from the latest
iOS 12
and
macOS Mojave betas
, which were released this morning, and has instead decided to release the feature at a later date.
One of the key features of iOS 12 and macOS Mojave, Group FaceTime is designed to allow up to 32 people to chat together at one time via FaceTime audio or FaceTime video.
The feature has been available in iOS 12 and macOS Mojave since the first betas became available in June, and it's not clear why Apple has decided to push the feature back to a later date. Group FaceTime worked well in our testing, but we also did not push the limits with a large group of people.
In release notes for both macOS Mojave and iOS 12, Apple says the feature has been removed from the initial releases of macOS Mojave and iOS 12 and "will ship in a future software update later this fall."
With the release of iOS 11, Apple also ended up delaying several features that were initially announced as part of the update until later in the year, including Apple Pay Cash, AirPlay 2, and Messages in iCloud, three significant iOS 11 features that did not come out until months after iOS 11 launched.
Apple Pay Cash later launched in December as part of the iOS 11.2 update, while Messages in iCloud and AirPlay 2 were delayed until the launch of iOS 11.4 in May. Apple has said the Group FaceTime feature will come later in the fall, which means it should come in one of the first or second iOS 12 updates.
Apple today seeded the seventh beta of an upcoming iOS 12 update to developers for testing purposes, one week after
seeding the sixth beta
and more than two months after introducing the new software at the Worldwide Developers Conference.
Registered developers can download the new iOS 12 beta from Apple's Developer Center or over-the-air after installing the proper certificate.
Subscribe to the MacRumors YouTube channel for more videos.
iOS 12 introduces several major new features, with Apple revamping the operating system from top to bottom to make iPhones and iPads, especially the older models, faster and more responsive.
On the iPhone X, there are new Animoji characters along with "Memoji," which are
customizable, personalized, humanoid Animoji
that can be used both in Messages and in FaceTime. Messages and FaceTime have also gained fun new camera effects, and
Group FaceTime support
allows for video chats with up to 32 people.
Siri is smarter in iOS 12 with a new Shortcuts feature that lets you create multi-step customized automations using first and third-party apps that can be activated with Siri voice commands. Shortcuts can be created through the Shortcuts app,
available as a beta
from Apple's Developer Center.
Apple built comprehensive time management and monitoring tools into iOS 12
with Screen Time
, allowing you to keep track of how much time you're spending in apps on your iPhone and iPad.
App limits
can help you cut back on iOS device usage, and robust parental controls are included for families.

Updated Do Not Disturb options
make activating Do Not Disturb more intuitive and simple, and a new
Do Not Disturb at Bedtime feature
cuts down on nighttime distractions and sleep interruptions.

Grouped Notifications make incoming notifications
easier to view and manage
, while a new Instant Tuning feature lets you tweak your notification settings right on the Lock screen on a notification-by-notification basis.
Apple News has a new Browse feature, the Stocks app has been redesigned and brought to the iPad, iBooks has been overhauled with a new look and a new name -- Apple Books -- and Voice Memos has been revamped with iCloud support and an iPad app.
ARKit 2.0 introduces new capabilities like shared experiences that let two people see the same AR environment on separate devices, and persistence, which allows AR experiences to be saved across multiple sessions. There's also
a new Apple-built Measure app
for measuring objects using AR capabilities.
iOS 12 includes a revamped and rebuilt Maps app that uses a new Apple-designed Maps engine that will display foliage, pools, buildings, pedestrian pathways, and other map elements more accurately. The new Maps also includes significant improvements to traffic, real-time road conditions, construction, and more, plus it will enable Apple to push out changes and fixes more quickly.

The updated Maps app is available in the Northern California area during beta testing. After iOS 12 launches, Apple will continue rolling out the new maps to additional U.S. locations across late 2018 and 2019.
Tons of other small tweaks and features have been added to iOS 12, so make sure to
check out our dedicated roundup
for additional detail on what's new in iOS 12.
Early betas of new operating system updates always introduce tweaked features and new functionality, and we'll be outlining what's new in the seventh beta below. We also rounded up all of the changes that were introduced in the previous betas:
beta 2
and
beta 3
,
beta 4
,
beta 5
, and
beta 6
.
iOS 12 is available for developers and public beta testers, with a public launch planned for September alongside new iPhones.
Update:
According to Apple's release notes, today's beta
removes the Group FaceTime feature
, which is no longer slated for release when iOS 12 launches. Apple says Group FaceTime will be coming in an iOS 12 update "later this fall."
Apple has removed some Screen Time workarounds that children were using to get around app limits, and after updating to the new beta, Apple suggests parents change the Screen Time passcode to prevent children from signing out of iCloud or changing the system time.
There is a bug with Apple Pay in iOS 12 beta 7, which could cause Apple Pay to become unavailable. Apple recommends retrying Apple Pay or restarting the device to fix it.
Apple today seeded the seventh beta of an upcoming macOS Mojave update to developers for testing purposes, one week after
releasing the sixth beta
and more than two months after introducing the software at the Worldwide Developers Conference.
macOS Mojave introduces a new method of installing software updates, so after you've installed the initial beta using the appropriate profile from the Developer Center, additional betas can be downloaded through opening up System Preferences and choosing the "Software Update" icon.
Subscribe to the MacRumors YouTube channel for more videos.
Apple's macOS Mojave update introduces a systemwide Dark Mode, with Mojave users able to choose between a light theme or the new dark theme, which changes the color of the dock, menu bar, apps, and other elements. Dark Mode is accompanied by Dynamic Desktops, aka wallpapers that subtly change throughout the day. Additional wallpapers were introduced in the fourth and fifth betas.
Stacks, a new desktop organization system, keeps all of your desktop files neat and organized, while Finder has been enhanced with a Gallery View, a Sidebar, a revamped Quick Look option and Quick Actions, so you can do more in the Finder window than ever before.
Screenshots can now be edited using Markup tools and a new management options that also allow for easy screen recording, while Continuity camera, a new feature, allows you to import photos and document scans directly from an iPhone or iPad to the Mac.

The Apple News, Stocks, Home, and Voice Memos apps have been ported from iOS to macOS as part of a multiyear project Apple is working on to make it easier to bring iOS apps to Macs, and Apple has introduced several new privacy protections to keep your data safer than ever.
Apple is also making it harder for websites to track you with a range of new Safari tools, and it's also easier to make and store secure, hard-to-guess passwords for each and every website.
Apple has added an entirely revamped Mac App Store to macOS Mojave that makes it easier to discover apps with a featured section and specific categories for games, creative apps, productivity apps, apps for developers, and more.

macOS Mojave is available to developers and public beta testers to work out bugs and other issues ahead of an upcoming fall public release.
Update:
According to Apple's release notes, today's macOS Mojave beta
removes the Group FaceTime feature
, which is no longer slated for release when macOS Mojave launches. Apple says Group FaceTime will be coming in an update set to be released "later this fall."
Update 2:
Apple has also seeded a new beta of macOS Mojave for public beta testers.
Apple previewed its multi-device AirPower charging mat at its iPhone X event last September, and confirmed that it will be released at some point in 2018, but it has yet to reveal how much it will cost.

According to Chinese website
Chongdiantou
(via
LoveiOS
), however, so-called "industry insiders" speculate that the AirPower will be priced around 1,000 Chinese yuan, which is roughly $145 based on the current exchange rate. Rounding, this suggests the AirPower could cost around $149 in the United States.
Chongdiantou
is the same source that recently leaked photos of what is claimed to be an
engineering prototype of Apple's faster 18-watt USB-C power adapter
for 2018 iPhones, but overall, the publication lacks an established track record, so this information should be viewed with some skepticism.
According to the oft-reliable Mark Gurman, Apple aims to release the AirPower
by the end of September
, so there's a good chance its pricing and availability will be confirmed at Apple's usual September event, alongside a trio of new iPhones,
Apple Watch Series 4 models
,
new AirPods with "Hey Siri" support
, and more.
$149 would be pricy for a wireless charging mat, but the AirPower can inductively charge multiple Apple devices at the same time, including the iPhone 8, iPhone 8 Plus, iPhone X, and Apple Watch Series 3 models. It will also work with AirPods when placed in an
optional wireless charging case
, likely available next month.
Chongdiantou
also
recently claimed
that all three iPhones expected to be released in 2018 will feature wireless charging, including an all-new 6.1-inch iPhone, making them all compatible with AirPower.
AirPower's ability to charge multiple devices is achieved with a propriety technology developed by Apple. Apple said it will work to have its technology become part of the universal Qi standard supported by many devices, so there's a good chance we'll see true multi-device mats from other companies eventually.
Of note, the AirPower has yet to be authorized by the FCC, a requirement for sale in the United States, according to Apple's website.
Apple has successfully completed certification of key component suppliers for its widely rumored trio of 2018 iPhones, expected to be announced in September, according to Taiwanese publication
Economic Daily News
.

2018 iPhone imitation models via Marques Brownlee/MKBHD
The report claims that these suppliers have begun shipping large quantities of camera lenses, metal chassis, and other components to larger manufacturers, including Foxconn, which is
expected to assemble the majority of 2018 iPhones
, according to Taiwanese research firm Fubon Securities.
In particular, Fubon Securities said Foxconn will assemble every second-generation iPhone X, 90 percent of units for the so-called iPhone X Plus, and 75 percent of units for an all-new, lower-priced 6.1-inch iPhone. Taiwanese manufacturer Pegatron is said to fulfill all of the remaining orders.
While the supply chain is clearly gearing up for 2018 iPhones, it's unclear when volume production of fully-assembled devices will begin. Foxconn recently
began its seasonal hiring spree
in preparation.
Foxconn typically ramps up manufacturing of new iPhones over the summer, for release in September, but last year was somewhat of an anomaly. While the iPhone 8 and 8 Plus launched in September, the iPhone X was delayed until November 3, reportedly due to
TrueDepth sensor-related manufacturing challenges
.
Back in June, oft-reliable Apple analyst Ming-Chi Kuo said all three 2018 iPhones will be
both announced and available to order this September
, but Morgan Stanley analyst Katy Huberty recently cautioned that the 6.1-inch iPhone with an LCD
may not launch until October
due to possible issues with backlight leakage.
Of course, the 6.1-inch iPhone could end up being available to order in September with a 4-6 week shipping estimate.
As far as pricing is concerned, Kuo expects the second-generation iPhone X to start at $799 to $899, the so-called iPhone X Plus to start at $899 to $999, and the 6.1-inch iPhone with an LCD to start at $599 to $699.
If those price points prove to be accurate, we suspect the second-generation iPhone X would start at $899, with the iPhone X Plus taking over the $999 price point, and the 6.1-inch model serving as somewhat of a budget iPhone X with a $699 price tag — all, of course, based on base storage capacities.
Apple's usual September event will likely take place in almost exactly a month, so there isn't much longer until we know for certain.
Taiwanese manufacturer Quanta will fulfill orders for new "inexpensive notebooks" from Apple in the fourth quarter of 2018, according to
DigiTimes
, suggesting they could be released in September or October.

The report does not provide additional information about the notebooks, but two reliable sources in
Bloomberg News
reporter Mark Gurman and TF International Securities analyst Ming-Chi Kuo both expect Apple to unveil at least one all-new,
lower-priced notebook of some kind
later this year.
It's unclear if the new notebook will be branded as a MacBook, MacBook Air, or otherwise.
DigiTimes
previously reported it will be a
13-inch model
with a
Retina display
, but Gurman and Kuo have yet to support those claims. Gurman expects the notebook to have a
starting price of $999 or less
in the United States.
The widely rumored notebook could be the first MacBook Air with a Retina display, or it could be added to the MacBook lineup, but 12-inch models currently start at $1,299, so it's hard to envision where it would slot in at $999.
The current MacBook Air hasn't seen any substantial updates
in over three years
. Since that time, Apple has discontinued the 11-inch model, while the processor on the base 13-inch model received a minor bump in clock speed, but it's still a Broadwell chip from the 2014–2015 timeframe.
12-inch MacBook models were
last updated in June 2017
with Intel's seventh-generation Kaby Lake processors and faster SSDs.
A few weeks ago, Taiwanese publication
Economic Daily News
said Apple's new entry-level notebook will be
powered by Intel's eighth-generation Kaby Lake Refresh processors
, which would make it significantly faster than the current MacBook Air given its four-year-old architecture.
While the entry-level notebook could be announced with a press release, it certainly appears that Apple has enough in its pipeline for an October event, where it could introduce
new MacBooks, iMacs, and a Mac mini
, an iPad Pro with Face ID, and perhaps some other surprises, such as a new Apple Pencil.
Samsung today uploaded new ads in its ongoing "Ingenius" series that makes fun of the Apple Genius Bar and pits the iPhone X against Samsung's Galaxy devices.
In the first ad, called "Power," a customer tells the "genius" that the Galaxy Note is "really powerful." "You know what I think is powerful?" the genius replies. "Being able to unlock your phone with your face." "It does that too," the customer replies.
The genius bar then points out that on iOS 12, you can FaceTime up to 32 people. "Why would I ever want to do that though?" asks the customer.
In the second ad, entitled "Pen," a customer comes into the "ingenius bar" and asks about the difference between the Apple Pencil and the S Pen that comes with the Galaxy Note 9. "Well, the Apple Pencil only works on the iPad," says the genius. "Okay, so what can I use on my phone?" asks the customer. "Uh... your finger?" replies the genius.
Samsung's newest ads in the "Ingenius" series are promoting the Galaxy Note 9, a device that
it launched just yesterday
. The 6.4-inch Galaxy Note 9 is equipped with a Snapdragon 845 processor, which has been bested by the iPhone X, along with an iris scanner at the front and a fingerprint sensor at the back.
It works with the S Pen stylus, and while some rumors have suggested Apple is exploring an Apple Pencil option for the iPhone, it's not clear if that's something that will ever happen.
Samsung has shared several ads in the Ingenius series,
making fun of
the iPhone X's notch, lack of SD card, lack of multitasking capabilities, and the fact that there's
no headphone jack
, while highlighting the
the faster LTE speeds
and camera in the Galaxy S9.
Apple's former VP of Mac hardware engineering Doug Field has returned to the tech giant's ranks after five years working at Tesla, where he oversaw production of the Model 3.
Daring Fireball
writer John Gruber broke the news on Thursday after speaking to an Apple spokesperson who confirmed only that Field had returned to the company that he
left in 2013
.

However Gruber's contacts within Apple informed him that Field will link up with former colleague Bob Mansfield to work on Apple's self-driving car program, Project Titan.
Field began his career at Ford as a development engineer, before moving on to Segway and then to Apple, and his return is already fueling speculation that Apple's self-driving ambitions have been rejuvenated under the leadership of Mansfield.
Rather than solely developing autonomous systems for existing car manufacturers, Apple's rehiring of Field could indicate that the company still retains an interest in building its own vehicles.
When Apple began working on Project Titan in 2014, upwards of 1,000 employees were said to have been working on developing an electric vehicle at a secret location near its Cupertino headquarters.
However, internal strife and leadership issues reportedly caused Apple to
transition its focus to an autonomous driving system
and pursue partnerships with existing carmakers instead of building a full car. Hundreds of employees were said to have been
laid off
as a result.
Little is known about the inner workings of Apple's Project Titan group, but court documents filed in July indicate that as many as 5,000 people are authorized at Apple to access information about the project.
Apple has also been significantly ramping up its fleet of vehicles running self-driving sensor equipment. As of May 2018, the company has
62 vehicles out on the road
using its autonomous driving software.
Apple is also working on a
self-driving shuttle service
called "PAIL" (an acronym for "Palo Alto to Infinite Loop"). The shuttle program will transport employees between Apple's office in Silicon Valley.
Audio accessories from Denon and Marantz are gaining support for AirPlay 2 through
firmware updates
that are being distributed starting today.
With the AirPlay 2 update, compatible Denon and Marantz devices offer support for multi-room audio and are able to work with other AirPlay 2 devices such as the HomePod, the Apple TV, and Sonos speakers.

Both companies offer multiple AirPlay 2-compatible receiver options that are being updated with AirPlay 2 support.
Apple
maintains a list
of AirPlay 2-compatible speakers, both released and upcoming, on its HomeKit website, but its listings for Denon and Marantz are not complete. A full list of the AirPlay 2-compatible devices the two companies are said to be offering
was shared in May
by
Poor Audiophile
.
Both the Marantz and Denon brands are owned by Sound United, which also owns the Polk brand. Polk is not listed on Apple's HomeKit site, but it is a partner on
the main AirPlay website
. It's not clear when Polk devices will receive AirPlay 2 updates, but it does not appear that new firmware is rolling out as of yet. The same goes for Definitive Technology, another Sound United brand that is expected to get AirPlay 2 support at some point.
Denon and Marantz
join Sonos
in offering AirPlay 2-compatible devices, but many other brands are working on AirPlay 2 support as well, including Beoplay, Devialet, Libratone, Naim, Bowers & Wilkins, McIntosh, Bose, and others.
Apple gave a straight to series order for a half-hour scripted comedy show created by Rob McElhenney and Charlie Day, reports
Variety
. The show is said to be set in a video game development studio.
Rob McElhenney and Charlie Day are best known for popular comedy show "It's Always Sunny in Philadelphia," which the duo have starred in since 2005 alongside Glenn Howerton, Kaitlin Olson, and Danny DeVito.

McElhenney and Day will write and executive produce the series, and McElhenney is set to be one of the show's stars.
Apple has inked deals for more than a dozen TV shows, including several other comedy shows. A "You Think It, I'll Say It" TV show based on Curtis Sittenfield's short story collection is in development, as is "Central Park," an animated series developed by Loren Bouchard.
A full list of all of the TV shows that Apple has in development is available in
the Original Content section of our Apple TV roundup
.
Rumors suggest the first of Apple's TV shows could debut in the spring of 2019, with Apple perhaps planning to distribute them via a new streaming service.