AT&T today
announced
that it has launched its first mobile 5G service in parts of 12 cities across the United States, but 5G connectivity won't be available until Friday, when its 5G device launches.
5G connectivity has rolled out in Atlanta, Georgia; Charlotte, North Carolina; Houston, Texas; Dallas, Texas; Indianapolis, Indiana; Jacksonville, Florida; Louisville, Kentucky; Oklahoma City, Oklahoma; New Orleans, Louisiana; Raleigh, North Carolina; San Antonio, Texas; and Waco, Texas.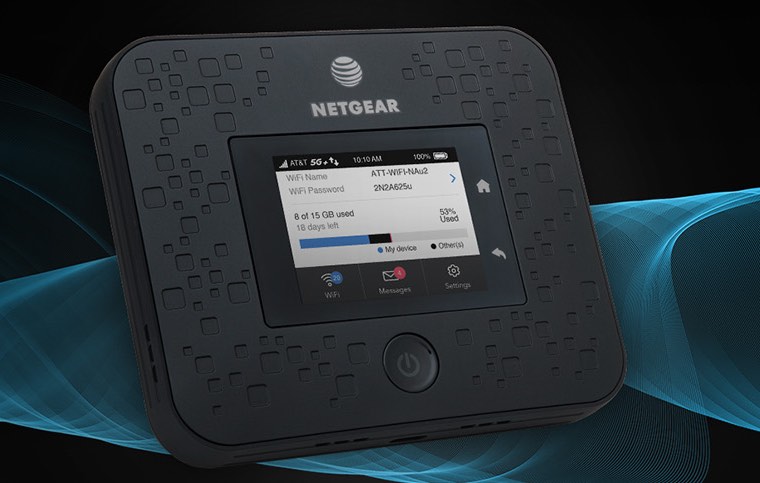 In these areas, customers who sign up as early adopters will be able to use the 5G service with a Netgear Nighthawk 5G Mobile Hotspot. AT&T's 5G offering provides 5G connectivity speeds using mmWave spectrum, which is faster than LTE.
AT&T plans to start out with a small, limited launch in dense urban areas where mmWave works best, but promises that customers will see enhancements in "coverage, speeds and devices" over time. AT&T president Andre Fuetsch says that the company is "ready to learn fast and continually iterate" in the coming months.
During the first half of 2019, AT&T plans to expand its mobile 5G coverage to parts of additional cities that include Las Vegas, Los Angeles, Nashville, Orlando, San Diego, San Francisco, and San Jose.
AT&T's Nighthawk Mobile 5G Hotspot plus 5GB of data will be available to "select businesses and consumers" at no cost for at least 90 days. Starting in the spring, customers will be able to get the device for $499 upfront and 15GB of data for $70 per month on a compatible plan.
The
first Android smartphones
able to take advantage of 5G networks are expected to come out in 2019, but rumors suggest Apple will not adopt support for 5G networks
until at least 2020
, giving the new technology time to mature.
Along with AT&T, other carriers are embracing 5G technology. Verizon, for example, launched its
5G home broadband service
in October, with mobile 5G service to follow.
The Wall Street Journal
has published an in-depth look at Apple's efforts to grow its sales in India, the "world's biggest untapped tech market." With smartphone sales flattening in saturated markets like the United States, Apple is said to have turned to India for new growth, but with "little success so far."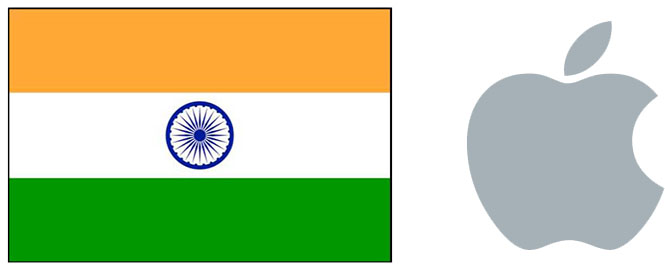 The report claims that just one in four Indians own a smartphone, providing Apple with an opportunity to sell iPhones to millions of new customers in the country. The issue is that India is a very price-sensitive market, with more than 75 percent of the smartphones sold in the country costing "less than $250."
Apple-authorized reseller Flipkart continues to
sell the iPhone SE in India for around $250
, but other iPhone models are priced between the equivalent of $325 and $1,950 in the country, well above the budgets of many Indian customers.
The Wall Street Journal
explains:
At the heart of the issue is Apple's reluctance to change its traditional business model for selling the iPhone. Rather than make a range of handsets, it has prioritized a limited number of coveted products, sold at high prices—a strategy that revived the company after near bankruptcy in 1997 and helped make it the first U.S. public company to reach a $1 trillion valuation.
The report claims the number of iPhones shipped in India has fallen 40 percent so far this year compared with 2017, and Apple's market share in the country has dropped to about one percent from about two percent, citing research firm Canalys.
Apple created a five-year plan to increase Apple's sales in India to $5 billion by 2020, but the iPhone maker posted revenues of $1.8 billion in the country in its most recent fiscal year, according to the report, suggesting that the company is unlikely to meet its target without explosive growth within the next fiscal year.
Government policies haven't helped the situation. Apple has faced difficulties in openings its first retail store in India, for example, as the country requires single-brand, majority-foreign-owned retailers to source at least 30 percent of their manufacturing materials from India-based suppliers.
As one would expect, though, Apple CEO Tim Cook remains optimistic about Apple's future in India based on his recent comments.
"We've had really great productive discussions with the Indian government and I fully expect that at some point they will agree to allow us to bring our stores into the country," Cook said on Apple's earnings call last month. "We've been in discussions with them and the discussions are going quite well."
"I am a big believer in India," he added. "I am very bullish on the country, and the people, and our ability to do well there."
Photos of Apple's rumored Smart Battery Cases for the iPhone XS and iPhone XS Max have been uncovered in a product merchandising guide for Apple Premium Resellers that was obtained by the blog
Appleosophy
.

The guidelines instruct Apple Premium Resellers how to organize Apple's various leather and silicone cases for the iPhone 7 through iPhone XS Max in their stores. While the photos are low resolution, two of the cases clearly have a battery pack hump and a cutout for the vertically-aligned rear camera on the latest iPhones.
The new Smart Battery Cases are listed as "leather" products, but this is likely a mistake, as they appear to be silicone in the photos like Apple's previous Smart Battery Cases for the
iPhone 6
and
iPhone 7
.

The guidelines are dated "Fall 2018," suggesting that Apple planned to release the new Smart Battery Cases within the past few months. The season officially ends this Friday, December 21, so there's still some time. Of course, Apple may also delay the cases until 2019 or never end up releasing them.
9to5Mac
, which confirmed the merchandising guide
is legitimate
, earlier
discovered assets related to Smart Battery Cases for the iPhone XS, iPhone XS Max, and iPhone XR
within iOS and watchOS code. The assets suggest the cases
might no longer have a "chin"
extending past the bottom of the iPhone.
Apple's first Smart Battery Case was for the iPhone 6 and iPhone 6s, and was equipped with a 1,877 mAh battery that protruded out of the back of the case. Apple later released an iPhone 7 version with a similar design but larger 2,365 mAh battery. Both remain available for purchase for $99 in the United States.
At this point, ample evidence of Smart Battery Cases for the latest iPhones has surfaced, so all eyes are on Apple's online store.
Qualcomm on December 10
scored a victory
in its ongoing legal battle with Apple after winning an import ban on the iPhone 6s through the iPhone X.
The ban was enacted after a Chinese court said that the older iPhones infringe on two of Qualcomm's patents related to resizing and reformatting photos for wallpaper and switching between apps.

After the court's ruling, Apple said that the patented features were software related rather than hardware related, and that it would
release a software update
for iPhone users in China to remove any infringing functionality.
Apple today
pushed an iOS 12.1.2 update
that presumably includes the promised OS tweaks in China (Apple has not confirmed iOS 12.1.2 includes these fixes), but Qualcomm says that despite the software update, Apple is still violating the Chinese court's order.
In a statement to
Reuters
, Qualcomm said that Apple continues to "flout the legal system" by violating the injunction and releasing misleading statements about the ruling.
"Despite Apple's efforts to downplay the significance of the order and its claims of various ways it will address the infringement, Apple apparently continues to flout the legal system by violating the injunctions," Don Rosenberg, Qualcomm's general counsel, told Reuters in a statement on Monday.

"Apple's statements following the issuance of the preliminary injunction have been deliberate attempts to obfuscate and misdirect," Qualcomm's Rosenberg said in a statement on Monday.
Apple last week said that "based on the iPhone models" currently offered in China, that it believed it was in compliance with the court's order, but a software update was planned anyway to address "the minor functionality of the two patents at issue in the case."
Apple did not clarify why it believes it is in compliance with the order, but several sites have speculated that devices running iOS 12 do not include the infringing features. That's not clear, however, as
Reuters
said that operating systems are not mentioned in the court order.
According to Apple, if the ban is ultimately upheld, it will cause "truly irreparable harm to Apple and other companies," costing millions of dollars a day. From a statement last week:
The ban would cost Apple millions of dollars a day and affect both the Chinese government and consumers, the company added, noting it has created 5 million jobs in China across the supply chain and third-party software developers.

The Chinese government "may suffer hundreds of thousands of tax losses" from the iPhone ban because of lost taxes from sales of the devices, the company also said, citing estimates of 50 million units sold in the country in 2017. [...]

"Apple and many other companies, consumers, and government will suffer truly irreparable harm," the company said in the filing.
Qualcomm says that regardless of any software update, Apple is violating the court's ruling by continuing to sell the iPhones without explicit permission allowing it to do so. "They are legally obligated to immediately cease sales, offers for sale and importation of the devices identified in the orders and to prove compliance in court," Rosenberg told
Reuters
.
In response, Apple reiterated previous comments that it is in compliance with the order. Apple has not stopped selling any of its devices in China to date.
Apple this evening shared several new Apple Watch Series 4 tutorial videos on its YouTube channel, walking Apple Watch owners through features that include watch face customization, Walkie-Talkie, Activity rings, customizing workout metrics, locating an iPhone from Apple Watch, and streaming Apple Music.
All of the videos are about 30 to 40 seconds in length and are designed for those who are new to the Apple Watch, though the content may also be useful for those who have forgotten about the existence of some Apple Watch features. A full list of the new tutorial videos is below:
Each video includes a simple set of step-by-step instructions for completing a given task on the Apple Watch, making the content easy to follow for Apple Watch owners.
Apple regularly does tutorial videos for various features on Apple Watch, iPhone, iPad, and Mac, but most of these videos are released on its
Apple Support YouTube channel
. Apple does, however, occasionally share tutorial videos for new products on its main YouTube channel.
These quick Apple Watch Series 4 tutorial videos may be shown in ad spots on TV or shared on social networks like Instagram and Twitter in the near future.
Apple released the
Apple Watch Series 4
in September. The new device features a larger display, a slimmed down body, a more powerful processor, an ECG feature in the U.S. that works through a new sensor in the Digital Crown, a louder speaker, and more.
Apple today released iOS 12.1.2, the fourth update to the iOS 12 operating system since its September launch. iOS 12.1.2 comes just two weeks after the
release of iOS 12.1.1
, and one week after Apple seeded the first iOS 12.1.2 beta to developers.
The iOS 12.1.2 update is available exclusively on the iPhone and it can be downloaded over-the-air in the Settings app. To access the update, go to Settings > General > Software Update. As with all iOS updates, iOS 12.1.2 is free to download. iPads and iPod touch models continue to run iOS 12.1.1, the prior version of iOS 12 released on December 5.

According to Apple's release notes, iOS 12.1.2 is a bug fix update that focuses on addressing issues with eSIM activation and a cellular connectivity issue in Turkey. From Apple's release notes:
iOS 12.1.2 includes bug fixes for your iPhone. This update:

- Fixes bugs with eSIM activation for iPhone XR, iPhone XS, and iPhone XS Max

- Addresses an issue that could affect cellular connectivity in Turkey for iPhone XR, iPhone XS, and iPhone XS Max
The timing of the iOS 12.1.2 release is curious as Apple often seeds more than one beta before launching a software update. It's likely that iOS 12.1.2 is addressing a bug that Apple did not want to wait to fix.
Today's iOS 12.1.2 release may also include software tweaks in China that remove patented Qualcomm functionality. A Chinese court last week issued an iPhone sales ban on certain devices in China after ruling that Apple had
infringed
on two Qualcomm patents related to resizing and reformatting photos and managing applications using a touch screen when using apps.
Apple said it
would issue
a software update for iPhone users in China to address "the minor functionality of the two patents at issue in the case."
eSIM functionality was first introduced in the iOS 12.1 update and expanded with iOS 12.1.1. In the U.S., T-Mobile, Verizon, and AT&T are all now supporting the eSIM feature, as are multiple
other carriers around the world
.
Update:
The iOS 12.1.2 update is now available for download.
Update 2:
This post has been updated to reflect the fact that it is only available for the iPhone.
Back in 2014, iPhone user Garrett Wilhelm was using FaceTime on his iPhone 6 Plus while driving, causing him to crash into the back of another vehicle.
The crash resulted in the death of five-year-old Moriah Modisette, and her father, James Modisette,
launched a lawsuit
in 2017 against Apple for not offering safety warnings or a feature that disables FaceTime while a person is driving.

The lawsuit contended that Apple had, at the time, patented technology that would have prevented FaceTime from being used while a vehicle is being operated, but had not installed it in the iPhone 6. The plaintiffs requested damages from Apple for its "wrongful failure to install and implement the safer, alternative design for which it sought a patent in December 2008."
"At the time of the collision in question, the iPhone utilized by Wilhelm contained the necessary hardware (to be configured with software) to automatically disable or 'lock out' the ability to use [FaceTime] ... However, Apple failed to configure the iPhone to automatically 'lock out' the ability to utilize FaceTime while driving at highway speeds, despite having the technical capability to do so."
The lawsuit against Apple was dismissed after a court decided that Apple was not at fault for the crash, and as of today, a California appeals court has agreed with that decision.
According to the
BBC
, the appeals court ruled Apple "did not owe the Modisettes a duty of care," and that it was not up to Apple to take responsibility for the actions of individuals using its apps. The family, said the court, could not establish that the design of the iPhone was the cause of the injuries suffered.
Garrett Wilhelm, the driver of the vehicle who killed the girl, was indicted on manslaughter charges. His trial has been
delayed several times
because the FHI has not yet been able to gather data from his iPhone, but if he is found guilty, he could serve up to 20 years in prison. Wilhelm is set to be tried before a jury on
June 3, 2019
.
While Apple was not found to be responsible for the crash, the Cupertino company has since implemented a Do Not Disturb While Driving feature designed to prevent iPhone users from accessing apps like FaceTime while operating a vehicle.
Do Not Disturb While Driving was
implemented in iOS 11
and it
is designed
to block incoming messages and phone calls if a phone is not connected to a car via Bluetooth.
Apple has signed an exclusive TV development deal with Justin Lin's Perfect Storm Entertainment company, reports
Variety
.
Justin Lin is known for directing several of the movies in the "Fast and Furious" franchise, including the 2009 "Fast and Furious" revival movie, "Fast Five," and "Fast and Furious 6." He also directed "Star Trek: Beyond" and has worked on episodes of "Community" and "True Detective."

Image Credit: Hee Chul/EPA/REX/Shutterstock, via Variety
Lin's deal with Apple comes after he spent six years working with Sony Pictures TV. His company, Perfect Storm Entertainment, developed several Sony TV shows for CBS including "Scorpion," "S.W.A.T," and "Magnum P.I."
Under the terms of the deal with Apple, Andrew Schneider, who has previously worked with Free Association and Fox 21 Television Studios, will run Perfect Storm Entertainment TV.
Specific details on television shows that Lin will develop for Apple are unknown at this time, but Perfect Storm Entertainment will be exclusively creating content for Apple.
Apple has dozens of original television shows and projects in the works at the current time as it prepares to launch a subscription television and movie service that could debut sometime in 2019.
A full list of the company's television and movie projects can be found in the
original content section
of our Apple TV roundup.
T-Mobile today
announced the launch
of its new
T-Mobile eSIM app
(via
VentureBeat
), designed to allow iPhone XR, XS, and XS Max users to sign up for T-Mobile as a second carrier via the eSIM feature in the newest iPhones.
U.S. customers who want to try T-Mobile, existing customers that want separate lines, and people traveling to the United States can add T-Mobile as a secondary prepaid line to any iPhone XS, XS Max, or XR using the new T-Mobile app.

T-Mobile is offering three different prepaid eSIM plans:
T-Mobile ONE Prepaid with unlimited voice, text, and data for $70; 30 day expiry
Simply Prepaid with unlimited voice, text, and 10GB of LTE data for $40; 30 day expiry
Tourist Plan with 1000 minutes, unlimited text, and 2GB of LTE data for $30; 21 day expiry
Adding T-Mobile as a secondary carrier on a device is as simple as downloading the T-Mobile eSIM app, entering an email address, and following the activation steps within the app.
At the current time, T-Mobile is only offering prepaid eSIM plans, but the carrier says it will also offer postpaid ongoing eSIM plans in the future. For those looking for an immediate postpaid solution to add an ongoing T-Mobile service plan as a secondary eSIM option to an iPhone, our forum members have
outlined a possible solution
that some users have been able to get working.
The eSIM, or digital SIM, is designed to let new iPhone users activate a cellular plan from a carrier without the need to use a physical SIM card.
With eSIM support, dual-SIM functionality is available on the iPhone XR, XS, and XS Max, enabled through the existing physical SIM slot and the eSIM in all countries with the exception of China. In China, the new iPhones have two SIM card slots.
T-Mobile is the third U.S. carrier to implement support for the eSIM, following Apple's
activation of the feature
in iOS 12.1. Verizon and AT&T both added eSIM support to their services last week.
The T-Mobile eSIM app can be downloaded from the App Store for free. [
Direct Link
]
One year ago, Apple
awarded
the meditation app "Calm" as the iPhone app of the year, and since then the company has dethroned the previous #1 meditation app on the iOS App Store, "Headspace." In a new report by
The Wall Street Journal
out today, the two companies talk about how they are in a "mindful competition" with one another, and about the merits of Apple's best of the year awards system.

Calm (left) and Headspace (right)
Headspace predates Calm (founded in 2010 and 2012, respectively), and dominated the iOS App Store's meditation space throughout its life, until 2018. According to Calm chief product and growth officer Dun Wang, "Since winning App of the Year, we seem to have a much higher growth rate than they do, and we'll surpass them from now on."
Since December 2017, Calm has topped the meditation category in both downloads and mobile revenue, earning $50.7 million in revenue through October 2018, compared to $34.3 million for Headspace, according to Sensor Tower data. One Headspace spokeswoman pointed out that Sensor Tower's data didn't account for subscriptions paid for through its website and corporate partnerships. Both Calm and Headspace cost $12.99/month, but differ when you upgrade to a yearly subscription: Calm is priced at $69.99/year and Headspace is priced at $94.99/year.
Apple's award is said to be "a touchy subject" at Headspace.
"I think people are blowing App-of-the-Year way out of proportion," says Ben Spero, a managing director at Spectrum Equity, a Headspace investor. "It's good P.R., but it's not determinative. It's not that Apple was saying that Calm is a better app—they're big fans of Headspace, too," he says, pointing out that the App Store often features Headspace on its landing page.
Calm co-CEO and co-founder Michael Acton Smith on the competition with Headspace:
"We're both growing the sector. This is such a huge market, there's going to be room for a few different winners," Mr. Acton Smith says. "We want Calm to be the number one, of course—and we wish the others the best for second place."
Calm and Headspace offer largely the same experiences, with slightly different variations on meditation. A Calm subscription grants you access to a new "Daily Calm" meditation every day, new featured Sleep Stories narrated by celebrities like Matthew McConaughey, mindful music, and a central meditation tab with dozens of classes that offer 7 to 21 days of focusing on anxiety, stress, happiness, self-esteem, and more.
Headspace offers classes for focus, exercise, and sleep; an "Everyday Headspace" with new meditation topics each day; mini-meditations; sleep sounds; and more. Both apps have coaches that guide you through everything so that you can follow the exact steps for each meditation.
Recently, Headspace has signed deals with more than 300 companies to integrate the app into employee health and wellness benefits, but according to a Calm investor these are just vanity partnerships: "Calm has managed to overtake Headspace because they've been laser-focused without getting distracted by the types of vanity partnerships, like with sports teams, that look good in the press but don't move the needle."
Still, Dun Wang at Calm says that sometimes companies approached by Headspace will then contact Calm and ask if they want to put in an offer as well. "It's working out great for us. We don't need to be the ones making the cold calls to win these projects."
Next, Headspace plans to make waves by becoming the first prescription meditation app for certain chronic illnesses, by seeking Food and Drug Administration approval. If granted, Headspace could be covered by health insurance.
As of writing, Calm is #1 on the Health & Fitness iOS App Store chart for top free apps, while Headspace is #5. You can download Calm [
Direct Link
] and Headspace [
Direct Link
] for free from the iOS App Store.
Apple is rolling out a new promotion that offers customers a 10 percent bonus when adding funds directly to their Apple ID account
in the United States
between December 17-20. The bonus applies once on up to $200 and was first highlighted by Japanese blog
Mac Otakara
.

The funds can be used towards purchases on the iTunes Store and App Store, an iCloud storage subscription, and so forth.
To
add funds directly to an Apple ID
, go to Settings > Your Name > iTunes & App Store and tap your Apple ID > View Apple ID. Sign in if necessary, tap "Add Funds to Apple ID," tap the amount that you want to add, and confirm your selection. There's also a shortcut available at the bottom of the App Store.
Adding funds to an Apple ID requires having a valid payment method on file and is particularly useful for prepaid credit cards.
In May of 2018, Apple
acknowledged a microphone issue affecting some iPhone 7 and iPhone 7 Plus models
running iOS 11.3 or later in an internal document made available to Apple Stores and Apple Authorized Service Providers. MacRumors obtained the document from a reliable source earlier this year.

An excerpt from Apple's document:
Some customers might report that after they've updated to iOS 11.3, the microphone on their iPhone 7 or iPhone 7 Plus doesn't work and the speaker button is grayed out when they make or receive a call.

Symptoms:
- The speaker button is grayed out during calls
- Other people are unable to hear the customer on cellular or FaceTime calls
- If a customer plays back a video or voice memo that they've made after installing iOS 11.3, there is no sound
Apple's document then provided troubleshooting steps for its service providers to follow, including disconnecting any Bluetooth headsets or accessories connected to the iPhone. If the issue persisted, and the iPhone was out-of-warranty, Apple advised service providers to "request a warranty exception" with the company.
For a short time, Apple Stores and Apple Authorized Service Providers were able to proceed with repairs at no cost to the customer.
"I just had my wife's iPhone 7 replaced this morning,"
wrote
one MacRumors forum member on July 30, 2018, in a discussion topic about the issue. "Out of warranty and Apple took care of the bill. The mic on the device had failed."
The exemptions
abruptly ended in July of 2018
, though, when Apple deleted its internal document related to the microphone issue and prevented free repairs from being processed through its service portal. Since then, many Apple retail and support employees have refused to acknowledge the policy ever existed.
MacRumors has received several emails from affected customers since we published our article in July, but there has been little we can do to help. Apple did not respond to our original request for comment, so we've followed up today.
The microphone issue appears to
remain a problem as of iOS 12.1.1
, but Apple's document never identified a cause. Based on the number of users affected, it is almost certainly a hardware defect, so it's unclear why Apple is no longer offering free repairs and forcing customers to pay out of pocket for a fix.
Apple's out-of-warranty repair fee for this issue is over $300 in the United States, according to affected customers on the MacRumors forums and Twitter. iPhone 7 and iPhone 7 Plus devices still within Apple's limited one-year warranty period or covered by AppleCare+ remain eligible for a free repair.
"I had this issue a month ago and paid $349 for a replacement," said one MacRumors reader in an email. "Two weeks ago my brother in law started having the same issue with his iPhone 7 Plus and today my wife's iPhone 7 started doing the same thing. It's a new phone and barely 15 months old."
"Unfortunately, I like hundreds have been told by Apple that 'we don't know what you're talking about,' and Apple wants $319 to send me a refurbished phone that they can't tell me won't have the same problem," another reader emailed.
Twitter is home to similar complaints:
so ios 12 broke all of my iphone 7's microphones and apple wants $320 to replace it... what do i do

— michael (@meantomatoes) December 6, 2018
Called @AppleSupport because iPhone 7+ microphone stopped working during calls. It's a common issue, not damage. Their answer: pay us! Apple doesn't support its products or customers. #Pixel3 looking pretty good... https://t.co/LQJS37yEYc

— Michael Seth (@wolfms) November 24, 2018
@Apple I upgraded my Iphone 7 to IOS 12.1 - it just stopped working, does not work speaker, microphone, does not make calls, I do not hear anything.
It was u updated the software to 12.1 and stoped everything.

— Ana Carol Oliveira (@anacsso) November 3, 2018
@AppleSupport @AppStore you guys have some shaddy gray policies about your products. I have an iphone 7 Plus with a grayed out microphone, issue wich applies for a recall product, i went to an apple store and they told me I have to pay 475 usd to get it solved.

— Paola Valdez (@paola0666) October 21, 2018
It's worth noting that a few customers have managed to argue their way to a free repair, but this is not the common result.
Apple has a track record of great customer service, and it offers
several different public repair programs
for hardware issues on various products, but it appears to be leaving customers in the dust here for reasons unclear. We'd love to hear Apple's side of the situation if the company chooses to respond.
In the meantime, repairs can be initiated by booking an appointment at a Genius Bar or at an Apple Authorized Service Provider via the
Contact Apple Support
page: iPhone → Repairs & Physical Damage → Unable to Hear Through Receiver or Speakers → Built-in Speaker → Bring In For Repair.