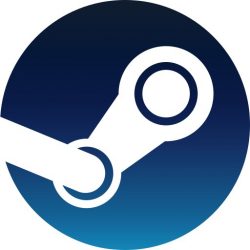 Apple recently made the decision to
reject Valve's Steam Link app
after initially approving it, leading to many unhappy Steam customers who had been looking forward to the feature.
Apple has been silent on the issue despite several requests for comment, but today, Apple marketing chief Phil Schiller explained the reason behind the rejection
to a MacStories reader
and other
Apple customers on Reddit
who emailed to ask Apple to reconsider. In the email, Schiller says the Valve app violates a number of guidelines and that Apple is working with the Valve team to rectify the issue.
We care deeply about bringing great games to all of our users on the App Store. We would love for Valve's games and services to be on iOS and AppleTV. Unfortunately, the review team found that Valve's Steam iOS app, as currently submitted, violates a number of guidelines around user generated content, in-app purchases, content codes, etc.

We've discussed these issues with Valve and will continue to work with them to help bring the Steam experience to iOS and AppleTV in a way that complies with the store's guidelines. We put great effort into creating an App Store that provides the very best experience for everyone.

We have clear guidelines that all developers must follow in order to ensure the App Store is a safe place for all users and a fair opportunity for all developers.
The Steam Link app is designed to allow Steam users to play their Steam games on an iPhone, iPad, or Apple TV using either a 5GHz WiFi network or a wired Ethernet connection to a host PC or Mac. As our sister site
TouchArcade
said in a review of the app, it allows for "real" PC-like game experiences on Apple devices.
"I could see a very real situation where many people just straight up stop buying things from the App Store and exclusively purchase Steam games through Valve instead," wrote
TouchArcade
editor-in-chief Eli Hodapp.
As
MacStories
points out, we don't know the specifics of the guidelines the Steam Link app violates, but Apple has strict rules for features like filters for objectionable content, in-app purchases, loot boxes, and more. Steam Link, as a remote access app, does allow customers to purchase Steam games without standard in-app purchase methods, which is likely to be one of Apple's main qualms.
Valve first
announced the Steam Link app
on May 9 after initial approval from Apple, but Apple later said the preliminary approval had been a mistake and told Valve the app was not eligible for release due to "business conflicts." Valve's statement:
On Monday, May 7th, Apple approved the Steam Link app for release. On Weds, May 9th, Valve released news of the app. The following morning, Apple revoked its approval citing business conflicts with app guidelines that had allegedly not been realized by the original review team.

Valve appealed, explaining the Steam Link app simply functions as a LAN-based remote desktop similar to numerous remote desktop applications already available on the App Store. Ultimately, that appeal was denied leaving the Steam Link app for iOS blocked from release. The team here spent many hours on this project and the approval process, so we're clearly disappointed. But we hope Apple will reconsider in the future.
Valve has not commented on what features might need to be tweaked or removed to earn Apple's approval, and it is not clear when we might see a modified version of the Steam Link app available for sale if Valve is able or willing to make the necessary changes to the Steam Link experience.
Apple is expected to expand the NFC capabilities of its iPhones beyond mobile payments,
allowing users to securely unlock doors
equipped with the technology, according to
The Information
. The company is said to be planning to announce the new functionality "next month," suggesting it will come at WWDC as part of the iOS 12 unveiling.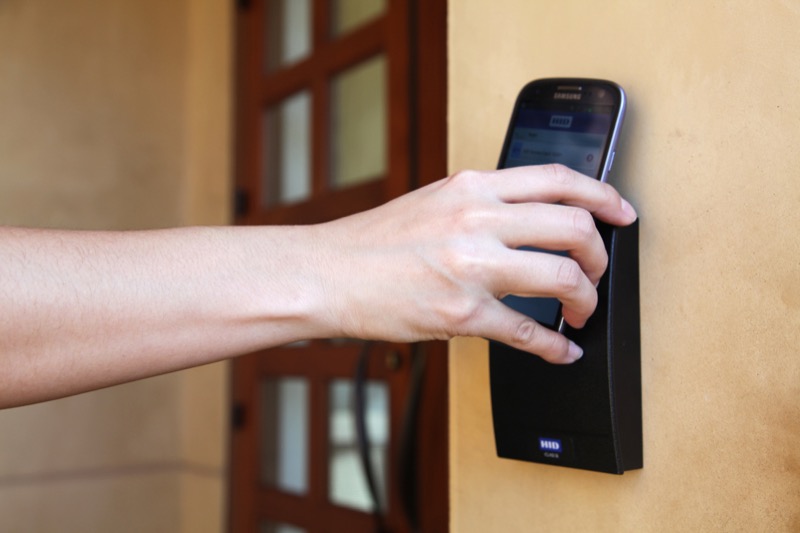 The change to the near-field communication, or NFC, chip, which is expected to be announced next month, could pave the way for people to use iPhones for other security-sensitive interactions, from paying transit fares and opening car doors to verifying their identity in other ways.

Already, employees at Apple's new campus in Cupertino, Calif., are using their iPhones to gain access to buildings and offices, suggesting that the technology has been deployed there, people familiar with the matter said.
The Information
reported nearly four years ago
that Apple was looking to expand NFC capabilities to building security and transit ticketing, working with its campus security vendor HID Global on the technology.
Today's report notes that while Bluetooth is already used to manage some smart locks using iPhones, NFC offers a more secure method for connections and authentication, an important consideration for companies and government agencies in particular.
The Worldwide Developers Conference is just about a week and a half away, and while we've heard some rumors on what we might see in iOS 12 and macOS 10.14, watchOS 5, the next-generation software update for the Apple Watch, remains a total mystery.
With no idea what to expect, we asked
MacRumors
readers what new features and tweaks they would most like to see in the watchOS 5 update.

Is there something you're hoping to see in watchOS 5 that didn't make it on our list? Make sure to let us know in the comments.

Apple today released its latest transparency report outlining government data requests for the second half of 2017, covering the dates between July 1 and December 31 [
PDF
].
Apple's transparency reports are designed to provide customers with information on how many data-related requests it has received from law enforcement officials both in the United States and globally.
In the United States, Apple received 4,450 requests for 15,168 devices and provided data 80 percent of the time (in 3,548 cases). Worldwide, Apple received a total of 29,718 requests covering 309,362 devices and provided data 79 percent of the time (in 23,445 cases).
Apple received a similar number of requests in the United States and worldwide from July to December 2016, but the number of devices included in the total number of requests has doubled. Last year, Apple received 30,184 total requests covering 151,105 devices and complied with 72 percent of those requests.
Data requests cover a wide range of circumstances, from instances where law enforcement agencies are working on behalf of customers who have asked for help locating lost or stolen devices to issues with credit card fraud to criminal investigations.
In the United States, requests Apple receives can include subpoenas, court orders, search warrants, pen register/trap and trace orders, or wiretap orders.
While Apple attempts to be as transparent as possible in these reports, the government does not allow the company to release specific details on the number of National Security requests received, instead requiring a number range to be provided to customers. Apple uses the narrowest range permissible by law.
In the latest report, Apple says it received between 16,000 and 16,249 National Security Orders and provided data for 8,000 to 8,249 accounts. Apple did not report any declassified National Security letters. The number of National Security Orders Apple receives continues to grow and has more than doubled since the July-December 2016 report. Apple received a similar number of requests during the
first half of 2017
.

In addition to the total number of device requests and National Security Orders, Apple also shares information on a range of other categories like financial identifier requests, government account requests, account preservation requests, emergency requests, and more, all of which can be viewed directly in the
transparency report
.
Apple says that starting with its next report covering the second half of 2018, it will include details on when a government asks for an app to be removed from the App Store.
Note: Due to the political nature of the discussion regarding this topic, the discussion thread is located in our
Politics, Religion, Social Issues
forum. All forum members and site visitors are welcome to read and follow the thread, but posting is limited to forum members with at least 100 posts.
A series of trademark applications Apple filed in Cambodia and the Philippines may point towards the name we can expect to see used for macOS 10.14, the next-generation version of macOS that Apple will unveil at the Worldwide Developers Conference in June.
In the two countries, using a presumed shell company, Apple has filed several new trademarks on a series of
California landmark names
that originally surfaced in 2014. In the Philippines, Apple has filed trademark applications for Mojave, Sequoia, Sonoma, and Ventura, while in Cambodia, Apple has filed a trademark for Mojave alone.

It is not clear why Apple is filing new trademarks for these names in these specific countries, but these new filings suggest one of these four names could be used for macOS 10.14. Given that Mojave is the name that was filed in both locations, it could be Apple's frontrunner.
Other California landmark names that
were trademarked alongside these
back in 2014 have not seen any new trademark filings by Apple, with trademarking activity limited to Mojave, Sequoia, Sonoma, and Ventura.

The Ipanah Valley in the Mojave Desert, via the National Park Service

With trademark filings, Apple is required to continually file extensions to hold on to a name because trademarks must be used. Apple has kept several of the names from its original 2014 filing active, including Rincon, Grizzly, Farallon, and Monterey. All of these names could also be used for future versions of macOS. Mojave, Sequoia, Sonoma, and Ventura are the only four names where Apple has filed new applications, however.
Other names from 2014 have been abandoned by Apple and are likely out of the running as future macOS titles. Diablo, for example, was marked abandoned by the U.S. Patent and Trademark Office in October of 2015, and Apple failed to renew several other names last fall that were marked abandoned this spring, including Redwood, Big Sur, Pacific, Miramar, Redtail, Condor, Tiburon, and Shasta. An additional two names, Mammoth and California, are suspended.
For the last several years, Apple has been using names related to the Sierra Nevada mountain range. We've had macOS 10.10 Yosemite, macOS 10.11 El Capitan, macOS 10.12 Sierra, and macOS 10.13 High Sierra, and with few other available names in that vein, Apple may be planning to move on to a new location at this time. California landmarks have been Apple's naming scheme of choice since the release of OS X Mavericks in 2013.
Mojave is a desert in California, while Sonoma and Ventura are cities, one located in Northern California and popular as a wine country destination, while the other is Southern California and famous for its surfing spots. Sequoia is meant to represent the Sequoia and Kings Canyon National Parks, located in the southern portion of the Sierra Nevada mountains. The Sequoia National Park is home to giant sequoia trees.
Hundreds of Apple employees attended Display Week in Los Angeles, California this week to scout out new display technology that could be used in future products, reports
Bloomberg
.
Display Week is an event that's hosted by the Society for Information Display. It's aimed at connecting startups, influencers, innovators, technical experts, and others who are in the display field in some way.

All of the major display companies were on hand to show off new technology, such as high-resolution VR headset displays, ultra high-resolution OLEDs, sound-emitting panels, full-color E-ink technology, and more.
A total of 369 Apple employees were registered to attend display week, up from 280 in 2017. Apple sent far more employees to the event than other tech companies did. Amazon, for example, sent 25, while Google sent 40 and Oculus sent 23.
DisplayMate's Ray Soneira, known for evaluating smartphone displays, told
Bloomberg
that Apple is "making a statement" by sending so many engineers. "Apple is trying to show the display industry that they're a top-tier screen developer now, in addition to being a buyer," he said. Apple recently made its first foray into OLEDs for iPhones with the iPhone X, and its displays are consistently rated as some of the best by Soneira.
According to
Bloomberg
, some Apple engineers at the event "appeared particularly interested" in virtual-reality headsets developed by Japan Display, while others closely examined new high-resolution panels from Samsung and displays that are designed to work well when wet.
Several of the Apple engineers who attended Display Week
joined in on discussions
covering display technology and augmented and virtual reality, though no secrets about future Apple products were unveiled.
Apple this week added
refurbished Apple Watch Series 3 models with LTE
to its online store for the first time in the United States.

A selection of 10 cellular-enabled Apple Watch Series 3 models have been made available for sale over the past two days, but as of writing, only
one model remains in stock
. More inventory should be added over time, so we recommend using the website
Refurb Tracker
if you are interested in a particular model.
The refurbished models are priced between $359 and $549, reflecting savings of 15 to 16 percent off the price of brand new models.
A cellular-enabled 42mm Apple Watch Series 3 with a silver aluminum case and fog-colored sport band is listed for $359, for example, which is $70 off the $429 price of an equivalent brand new model.
Apple Watch Series 3 models were first released in September 2017, but only
non-cellular GPS models were available refurbished
until now. Series 3 models feature a faster dual-core S3 processor, and an Apple-designed W2 chip that makes Wi-Fi up to 85 percent faster and up to 50 percent more power efficient.
Apple says all refurbished Apple Watch models are thoroughly inspected, tested, cleaned, and repackaged with a new box and all manuals and accessories, including a magnetic charging puck and a power adapter. In our view, Apple's refurbished products are generally indistinguishable from brand new ones.
Any refurbished Apple Watch comes with Apple's standard one-year warranty effective on the date the device is delivered. The warranty can be extended to up to two years from the original purchase date with
AppleCare+ for Apple Watch
, which covers accidental damage for a fee, at a cost of $49 in the United States.
Apple also began selling
refurbished iMac Pro models
earlier this week.
This Monday, May 28 is Memorial Day in the United States, which commemorates individuals who died while serving in the armed forces. In an effort to honor the day, Apple CEO Tim Cook shared an image on Twitter this morning, explaining one way that the company will remember those we've lost in active military duty.

This week at Apple Park, a Remembrance Table honors the men and women of our armed forces who made the ultimate sacrifice in service to their country. They will never be forgotten. #MemorialDay pic.twitter.com/dobmWcLZcN

— Tim Cook (@tim_cook) May 25, 2018
In Apple's latest campus, Apple Park, employees have set up what Cook describes as a "Remembrance Table," which he says "honors the men and women of our armed forces." The Remembrance Table has been set up in Caffè Macs at Apple Park, sitting among tables where Apple employees gather to eat their lunch and other meals.
For the federal holiday on Monday, Apple typically gives many of its corporate employees the day off, but some of its retail locations will remain open across the country. On Monday you'll be able to use Apple's
Find a Store web tool
to see if locations near you are open for the day.
Apple today confirmed that
over 400 vehicle models
now support its
CarPlay
software platform in the United States.

While not reflected on Apple's list of available models yet, the latest vehicle with CarPlay is Subaru's new 2019 WRX,
introduced on Thursday
and available at dealerships across the United States this summer. Previous model years of the WRX did not have CarPlay, making this a new addition.
CarPlay and Android Auto come standard on all 2019 WRX models, accessible through Subaru's new
Starlink infotainment system
. The base trim, priced from $27,195, is equipped with a 6.5-inch touchscreen, while Premium and Limited trims have seven-inch touchscreens from $29,495 and $31,795 respectively.

Subaru's infotainment system also features Aha Radio, Pandora, hands-free phone calls and audio streaming via Bluetooth, AM/FM, a single-disc CD player, SiriusXM satellite radio compatibility, and a rear-view camera. Blind spot detection with lane change assist technology is available in higher trims.
Subaru's other vehicle models with CarPlay in the United States:
2017-2018 Impreza
2018 Outback
2018 Crosstrek
2019 Ascent
2019 Forester
CarPlay mirrors several iPhone functions onto a vehicle's dashboard display, enabling drivers to get directions, make calls, send and receive messages, listen to music, and more while staying focused on the road. The platform can be controlled via touchscreen, Siri voice commands, or steering wheel buttons.
Surveys suggest CarPlay is a
highly desired feature
with
strong customer satisfaction
. Most automakers currently support wired CarPlay, meaning the iPhone must be connected with a Lightning cable, but wireless CarPlay is available in
select BMW models
or via aftermarket receivers from
Alpine
and
Pioneer
.
With the recent additions of
Toyota
,
Lexus
, and
Mazda
, nearly every major automaker in the United States offers or will soon offer CarPlay.

It looks like Valve's planned Steam Link app for iOS devices isn't coming after all, because Apple has rejected the app due to "business conflicts."
In a statement, Valve said that Apple initially approved Steam Link for release on May 7, but ultimately decided to reject the app because of conflicts that had not been recognized by the original review team.
On Monday, May 7th, Apple approved the Steam Link app for release. On Weds, May 9th, Valve released news of the app. The following morning, Apple revoked its approval citing business conflicts with app guidelines that had allegedly not been realized by the original review team.

Valve appealed, explaining the Steam Link app simply functions as a LAN-based remote desktop similar to numerous remote desktop applications already available on the App Store. Ultimately, that appeal was denied leaving the Steam Link app for iOS blocked from release. The team here spent many hours on this project and the approval process, so we're clearly disappointed. But we hope Apple will reconsider in the future.
Valve's appeals have not been successful at the current point in time, and the company is now hoping that media attention may spur Apple to change its mind.
The Steam Link app for iOS, which was
announced on May 9
, is designed to allow Steam users to play their Steam games on an iPhone, iPad, or Apple TV using either a 5GHz WiFi network or a wired Ethernet connection to a host PC or Mac.
Valve was planning to launch the Steam Link app this week, and Valve had worked to add Steam Link support for the Steam Controller and Made for iPhone controllers ahead of the app's debut.

Earlier this week, our sister site
TouchArcade
was able to go hands-on with the Steam Link app and said that it works so well that "it feels like there's some kind of actual wizardry powering it all." In what might have been a bit prescient,
TouchArcade
editor-in-chief Eli Hodapp said he was "dumbfounded" Apple was allowing it given how good the gaming experience was.
If you're the kind of person who is always hungry for "real" PC-like game experiences on your Apple device, but have been dismayed by the amount of junk on the App Store, you can basically delete everything else but the Steam Link app. I'm still dumbfounded by Apple apparently allowing this on their platform, as I could see a very real situation where many people just straight up stop buying things from the App Store and exclusively purchase Steam games through Valve instead.
As Valve says, there are many other remote access-style apps available in the App Store, so the reasoning behind Apple's decision is unclear. It is not known if Apple will ultimately end up reversing its position on the Steam Link app given the media attention, which has happened in the past, but we've reached out to the company for a comment.
The latest Samsung v. Apple trial wrapped up this afternoon after the jury decided that Samsung must pay Apple a total of $539 million for
violating Apple's design patents
with five android devices sold between 2010 and 2011, reports
CNET
.
A total of $533,316,606 was awarded to Apple for Samsung's violation of three design patents, while the remaining $5,325,050 was for Samsung's infringement on two of Apple's utility patents.

Samsung and Apple were back in court to redetermined damages after Samsung
appealed to the Supreme Court
and said that the original damages award, which was set at $399 million after several appeals, was a "disproportionate" sum for the design violation.
The Supreme Court ordered the U.S. Court of Appeals to redetermine the damages amount, leading to today's victory for Apple.
The core issue of the retrial was whether the damages should be based on the total value of the iPhone or if Samsung's fee should be based on just the elements of the iPhone that it copied.

Apple argued that its payment should be based on the full value of the iPhone, while Samsung argued that it should pay a lesser amount. They're seeking profits on the entire phone," argued Samsung lawyer John Quinn. "Apple's design patents do not cover the entire phone. They are entitled to profits only on [infringing] components, not the entire phone."
Apple asked the jury to award $1 billion in damages, while Samsung asked jurors to limit the damages to $28 million. Unfortunately for Samsung, the jury sided with Apple, and the new award is more than Samsung would have had to pay had the retrial not happened.
In a
statement
, Apple had this to say: "It is a fact that Samsung blatantly copied our design. We're grateful to the jury for their service and pleased they agree that Samsung should pay for copying our products.
Update:
Samsung also
gave a statement
on the verdict: "Today's decision flies in the face of a unanimous Supreme Court ruling in favor of Samsung on the scope of design patent damages. We will consider all options to obtain an outcome that does not hinder creativity."
At the upcoming Worldwide Developers Conference, Apple will introduce new versions of iOS, macOS, tvOS, and watchOS, and for those latter two updates, we have no idea what to expect.
Historically, Apple hasn't introduced major changes in its tvOS updates, but the operating system is still new and there could be some larger scale changes in the works for 2018. We've asked
MacRumors
readers what they'd
most like to see in tvOS 12
, and this is what they had to say.

Atmos support - Apple promised to add Dolby Atmos support to the Apple TV, and has yet to do so. tvOS 12 would be the ideal time to do so, and it's certainly a feature many MacRumors readers want.


Audio passthrough - Along those same lines, MacRumors readers would also like to see support for digital audio passthrough.


Picture-in-picture - A classic feature on a lot of television sets, picture-in-picture mode is not supported on the Apple TV. MacRumors reader Bbednarz would like to see picture-in-picture added for watching multiple shows, watching a show while using an app, and more.


Safari - Apple isn't likely to add Safari to the Apple TV to allow for web browsing, but it's still a feature at least one MacRumors reader would like to see available as an option.


Open screensavers - The Apple TV can only display screensavers that are sourced from Apple, but it would be nice to be able to add non-Apple screensaver options if desired.


tvOS App Store access via computer - MacRumors reader HobeSoundDarryl has a long wishlist for tvOS 12, including a suggestion for an option to browse through tvOS apps on a Mac or PC to make it easier to discover tvOS apps.


iCloud playlists for movies and TV shows - You can create playlists for Apple Music, and Leon1988 would like to see that same functionality made available for television shows and movies on the Apple TV.


Multi-user support - Each Apple TV is limited to a single iCloud and iTunes account, but multi-user support, as suggested by MacRumors reader The 12th Man, would make it easier for different family members to have access to their favorite apps and channels and suggestions through the TV app without having to mix content.
What do you want to see added to the Apple TV with tvOS 12? Let us know in the comments, and make sure to check out the
full tvOS 12 wishlist thread
.