Google recently introduced
a new Google News app
with an entirely updated interface and a range of new features that put it on par with Apple's own News app, including a "For You" recommendation section and "Full Coverage" headlines that present a story from multiple angles.
We went hands-on with Google News to check out the new features and to see how it compares to Apple News, the built-in news app that's available on the iPhone and the iPad.
Subscribe to the MacRumors YouTube channel for more videos.
The Google News app is a reimagining and revamp to the existing Google Newsstand Play app that was previously available via the iOS App Store. It's been entirely overhauled though, with a simple, clean interface that's fairly similar to the look of Apple News with a dedicated navigation bar at the bottom.
Google News does, however, have an additional section for quickly selecting news categories like U.S., World, Business, and Technology.
Both apps feature a "For You" section based on personalized recommendations. Apple's draws in information from the categories and news sites you choose to follow, while Google presents a selection of stories that become more tailored over time based on what you choose to read and what you favorite.
In each app, you can search for different news sites, blogs, and topics and add them to your coverage lists to impact "For You." Google's For You section highlights a list of five top stories and then provides supplemental stories at the bottom of the list, while Apple organizes For You into top stories, trending stories, top videos, and then recommendations based on channels and topics.
Apple News features a "Spotlight" section that features curated news selected by Apple News Editors, which highlights interesting news topics that you might not have otherwise seen.
Google News doesn't have a similar feature, but it has its own unique offering in the form of the "Headlines" section that aggregates the top news stories at the current time. In the headlines section, major stories have a "Full Coverage" option that lets you see the same story from multiple news sites so all of the angles are covered.
Google also has a dedicated "Newsstand" tab that lets you subscribe to paid and free news sources and a range of magazines using payment information stored in your Google Play account. Apple doesn't have a similar feature right now, but such an option is said to be in the works following its
acquisition
of magazine subscription service Texture.
Have you checked out Google News? Do you prefer it over Apple's own news app? Let us know in the comments.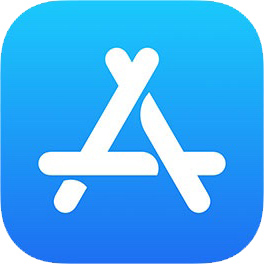 A group of App Store developers calling themselves "
The Developers Union
" today published an open letter to Apple asking the company to commit to allowing free trials for apps and a "more reasonable revenue cut."
The group says that it is first aiming to get Apple to implement free trials for all apps in the iOS and Mac App Stores by July 2019, with plans after that to advocate for other changes.
We believe that people who create great software should be able to make a living doing it. So we created The Developers Union to advocate for sustainability in the App Store.

Today, we are asking Apple to commit to allowing free trials for all apps in the App Stores by the tenth anniversary of the App Store this July. After that, we'll start advocating for a more reasonable revenue cut and other community-driven, developer-friendly changes.
The initiative is led by Brent Simmons (MarsEdit, Vesper, and NetNewsWire creator), Jake Schumacher (App: The Human Story documentary maker), Loren Morris (product designer), and Roger Ogden (software designer).
The Developers Union is not a "trade union" in the traditional sense of the word, but it is aiming to bring developers and supporters together to advocate for App Store changes.
In an interview with
WIRED
, the team behind The Developers Union said the aim is to gain a thousand members this week and 20,000 by early June, when the Worldwide Developers Conference takes place.
"It's a non-union union in a way," Morris, the product designer, said when reached by phone. "I'm not super interested in creating a traditional union; I'm more interested in bringing the voice of indies back into the spotlight and this is a step in that direction."
Free trials for apps in the Mac and iOS App Stores have been something that developers have wanted implemented for years. Right now, apps that offer subscriptions are able to provide customers with free trials before requiring payment, but for apps that do not have a subscription offering, there is no way for a free trial to be offered.
This is a major downside for apps that are on the more expensive side that people might not want to purchase without trying first, and it has been a major issue for Mac App Store developers in particular.
The Developers Union is hoping to persuade Apple to expand free trials to all apps, not just those that offer a subscription-based service. Free trials also must include an authorization for payment at the end of the trial, something developers would also like to see eliminated.
Revenue sharing, another topic the group hopes to broach with Apple, could be trickier than convincing the company to implement a free trial feature. Apple currently receives a 30 percent cut of all revenue developers earn from the App Store, and the App Store makes up a huge portion of its services business.
Apple has, however, made some tweaks to its revenue split in recent years. For subscription apps where a customer maintains a subscription for more than a year, developers are entitled to an 85/15 split, with Apple
taking a 15 percent cut
rather than a 30 percent cut.
The Developers Union has not yet outlined specific changes it would like to see to Apple's revenue sharing scheme as the focus right now is on recruiting new members and pushing the free trial agenda.
At the current time, just over 60 apps and 50 people and are supporting The Developers Union, but more developers are likely to join as word spreads. Both developers and non-developers can sign up on
the Developers Union website
to support the initiative.
Robert Xiao, a computer science student at Carnegie Mellon, recently
discovered a vulnerability
in
LocationSmart
's website that made the real-time location of millions of phones readily available to anyone with the knowhow.

For background, LocationSmart is a company that collects location data of mobile customers from major carriers, including Verizon, AT&T, Sprint, and T-Mobile in the United States, and then sells it to other companies for a range of purposes, including compliance, cybersecurity, and proximity marketing.
Up until the vulnerability was discovered, LocationSmart offered a trial webpage that allowed anyone to enter their phone number, confirm the request via SMS or a phone call, and view their approximate real-time location.

LocationSmart's since-removed trial page via Krebs on Security
The problem, as Xiao discovered, was that the webpage had a bug that allowed anyone with the technical skills to bypass the phone number verification process and view the real-time location of any subscriber to most major carriers in the United States, in addition to Bell, Rogers, and Telus in Canada.
In a blog post, Xiao said the bug essentially involves requesting the location data in JSON format, instead of the default XML format:
If you make the same request with requesttype=locreq.json, you get the full location data, without receiving consent. This is the heart of the bug. Essentially, this requests the location data in JSON format, instead of the default XML format. For some reason, this also suppresses the consent ("subscription") check.
Upon discovering the vulnerability, Xiao immediately contacted the US-CERT to coordinate disclosure, and shared details with Brian Krebs, who published a story with further details on his blog
Krebs on Security
.
Xiao told Krebs that he was able to obtain the approximate longitude and latitude of five different people who agreed to be tracked, coming within 100 yards and 1.5 miles of their then-current locations, all in a matter of seconds. LocationSmart plotted the coordinates on a Google Street View map.
"I stumbled upon this almost by accident, and it wasn't terribly hard to do," Xiao said. "This is something anyone could discover with minimal effort. And the gist of it is I can track most peoples' cell phone without their consent."

Xiao said his tests showed he could reliably query LocationSmart's service to ping the cell phone tower closest to a subscriber's mobile device. Xiao said he checked the mobile number of a friend several times over a few minutes while that friend was moving. By pinging the friend's mobile network multiple times over several minutes, he was then able to plug the coordinates into Google Maps and track the friend's directional movement.
It's not clear exactly how long LocationSmart has offered its trial service or how long it has been vulnerable. Krebs linked to an archived version of the website that suggests it dates back to at least January 2017.
When reached for comment via phone, LocationSmart's founder and CEO Mario Proietti told Krebs that the company was investigating.
"We don't give away data," Proietti said. "We make it available for legitimate and authorized purposes. It's based on legitimate and authorized use of location data that only takes place on consent. We take privacy seriously and we'll review all facts and look into them."
A spokesperson for AT&T told Krebs that the carrier "does not permit the sharing of location information without customer consent or a demand from law enforcement," while Verizon, Sprint, and T-Mobile all pointed towards their privacy policies.
LocationSmart was already in the news prior to this relevation.
The New York Times
last week reported that Cory Hutcheson, a former Missouri sheriff, was charged with using a private service called Securus, which obtained data from LocationSmart, to track people's phones without court orders.
Those headlines are what prompted Xiao to poke around LocationSmart's website and ultimately discover this vulnerability. However, while the page has been taken down, it's unclear what steps will be taken next if any. At least one U.S. senator has urged the FCC to enforce stricter privacy laws on carriers.
More Coverage:
A bug in cell phone tracking firm's website leaked millions of Americans' real-time locations
by
ZDNet
's Zack Whittaker
Update:
The FCC's Enforcement Bureau has confirmed it will investigate LocationSmart, according to
CNET
.
If you want an Apple Watch band in Lemonade, Denim Blue, or Red Raspberry, you may want to place your order sooner rather than later.

A handful of
Apple Watch bands
in the
limited time Spring Collection
are beginning to face limited to no availability through Apple's online store in select countries, nearly two months after they were first released. At least some of the bands remain available at select Apple retail stores for walk-in purchases.
Bands listed as "currently unavailable" via Apple's online store in United States:
38mm Classic Buckle in Electric Blue
38mm Classic Buckle in Soft Pink
42mm Classic Buckle in Soft Pink
38mm Sport Band in Lemonade
42mm Sport Band in Lemonade
38mm Sport Band in Denim Blue
42mm Sport Band in Denim Blue
42mm Sport Loop in Marine Green
42mm Nike Sport Loop in Pearl Pink
38mm Nike Sport Band in Barely Rose/Pearl Pink
42mm Nike Sport Band in Barely Rose/Pearl Pink
Apple also appears to have notified some of its authorized resellers that these and many other Apple Watch bands, plus its
discontinued AirPort router lineup
, are "no longer available to order" and "will be removed" from their stores shortly, according to an unverified tip received by MacRumors today.
Apple indicated that each of these bands would only be available for a limited time, and it's common for inventory of Apple Watch bands to fluctuate. It's unclear if availability will be replenished at some point.
The shortage of Spring Collection bands could foreshadow Apple's plans to unveil a new Summer Collection of bands, perhaps at WWDC in June,
as it did last year
with Sport Bands in Mist Blue, Pollen, and Flamingo, and a Pride Edition of the Woven Nylon band. Apple often refreshes its bands each season.
Looking ahead, former KGI Securities analyst Ming-Chi Kuo said the fourth-generation Apple Watch will
feature a new design with a 15 percent larger display
. It's unclear if the physical size of the Apple Watch will change, and if that will have any effect on compatibility with existing bands.
(Thanks, Glenn!)
Apple sold an estimated 600,000 HomePod speakers during the first quarter of 2018, according to new estimates shared this morning by
Strategy Analytics
. Apple's sales allowed it to capture just 6 percent of the global smart speaker market, coming in well behind Amazon and Google.
Amazon shipped an estimated 4 million Echo smart speakers during the quarter, for a 43.6 percent share of the market, while Google shipped an estimated 2.4 million Google Home speakers for 26.5 percent market share. Alibaba also came in ahead of Apple with 700,000 shipments, while Xiaomi trailed behind with 200,000.

Apple has a long way to go to catch up to Google and Amazon, both of whom have seen an enormous growth in shipments over the course of the past year. Amazon's shipments increased by two million compared to Q1 2017, while Google's increased by 2.1 million.
Amazon's market share has fallen year over year due to strong sales of Google speakers and new entrants to the market like Apple, Alibaba, and Xiaomi, but Amazon continues to be the number one smart speaker vendor in the world by far.

David Watkins, Director at Strategy Analytics commented that "Amazon and Google accounted for a dominant 70% share of global smart speaker shipments in Q1 2018 although their combined share has fallen from 84% in Q4 2017 and 94% in the year ago quarter. This is partly as a result of strong growth in the Chinese market for smart speakers where both Amazon and Google are currently absent. Alibaba and Xiaomi are leading the way in China and their strength in the domestic market alone is proving enough to propel them into the global top five."
In total, across all vendors, there were an estimated 9.2 million smart speaker units shipped during the first quarter of 2018. Apple is, at the current time, the fourth largest smart speaker brand worldwide with the HomePod, but its meager sales are not yet impacting major players Google and Amazon.
Both Google and Amazon have been in the smart speaker business for a longer period of time and the two companies also offer speakers at a range of price points. A
Google Home
speaker, for example, can be purchased for as little as $129 (or $49
for the mini version
), while
an Amazon Echo
costs just $99.99. The
Echo Dot
is even more affordable at $49.
Apple's sole speaker, the HomePod, is priced at $349. Apple focused heavily on audio quality with the hopes that consumers would be willing to pay more for a device that had superior sound, but the higher price tag, a delayed feature set, and the lack of native support for music services like Spotify have likely stymied Apple's sales.
The HomePod is still new and Apple has just entered the smart speaker market, so improvements and changes to future products could drastically change its position and present some real competition for Amazon and Google. Apple is rumored to be considering
a lower-priced HomePod
that would perhaps
sell for
$150 to $200.
Apple today seeded the sixth beta of an upcoming iOS 11.4 update to developers, three days after
seeding the fifth beta
and more than a month after
releasing iOS 11.3
, a major update that introduced several new features.
Registered developers can download the new iOS 11.4 beta from Apple's Developer Center or over-the-air once the proper configuration profile has been installed from the Developer Center.

The iOS 11.4 update introduces a new ClassKit framework for educational institutions, which supports new features announced at Apple's March 27 education-focused event.
For regular users, the iOS 11.4 update adds features that were originally present in the iOS 11.3 beta but removed ahead of release.
It includes support for Messages on iCloud, designed to store your iMessages in iCloud rather than on each individual device, allowing for improved syncing capabilities. Currently, incoming iMessages are sent to all devices where you're signed in to your Apple ID, but there is no true cross-device syncing.
Messages on iCloud will allow you to download all of your iMessages on new devices, and a message deleted on one device will remove it on all devices. Older messages and attachments are also stored in iCloud rather than on-device, saving valuable storage space.
The iOS 11.4 update also includes AirPlay 2 features, with the Apple TV once again available in the Home app. With AirPlay 2, the same audio content can be played in multiple rooms on devices that support AirPlay 2. AirPlay 2 includes a feature that lets you ask Siri on one device to play content on another AirPlay 2-enabled device. So, for example, you can ask Siri on iPhone to play content on your Apple TV in another room if you're running the iOS 11.4 and tvOS 11.4 betas.
There were initially signs of support for HomePod stereo sound in the first iOS 11.4 beta, a long-promised feature, but stereo sound didn't work properly and the mention was removed in the second beta. It's not clear if it will return for the update's release.
For the iPhone 8 and iPhone 8 Plus, there's a new (PRODUCT)RED wallpaper available, which is not available on iPhone X. During beta testing, Apple implemented a USB Restricted Mode that introduces
a week-long expiration date
on access to the Lightning port on iOS devices for data purposes if your iPhone hasn't been unlocked, which has implications for law enforcement tools like the GrayKey box. Mentions of the feature were removed from Apple's release notes, so it's not clear if it will be included in iOS 11.4.
With six betas having been released, we are nearing the end of the beta testing period. iOS 11.4 is likely to see a public launch in the next few weeks.
Update:
Apple has also seeded the sixth beta of iOS 11.4 to its public beta testing group. For developers, the update is also now available over-the-air.
AirPort base stations are beginning to sell out or disappear entirely from Apple's online and retail stores in select countries, a few weeks after Apple announced it has
discontinued the lineup of routers
.

The first casualty is the AirPort Extreme, now
listed as "sold out"
on Apple's online store in the United States, and unavailable for pickup at Apple's retail stores across the country. The base station remains available in limited quantities in select other countries, including Australia, Canada, Japan, and Singapore.
AirPort Express
and
AirPort Time Capsule
models remain in stock on Apple's online store in the United States, and select other countries, but they will eventually sell out too as inventory continues to dwindle.
In addition, the entire AirPort lineup is no longer listed on Apple's online store in several European countries, such as France, Germany, Italy, Spain, and the United Kingdom, as spotted by
MacGeneration
. It's possible that some of Apple's retail stores still have inventory remaining in those countries.
Apple said that its AirPort products would only remain available while supplies last, so this was to be expected eventually.
Prior to being discontinued, Apple hadn't refreshed its lineup of AirPort base stations in five to six years. The high-end AirPort Extreme and AirPort Time Capsule were last updated at WWDC 2013, while the smaller AirPort Express was last updated in June 2012 and still uses the old 802.11n Wi-Fi standard.
The end of the road for AirPort products comes roughly a year and a half after
Bloomberg
's Mark Gurman reported that
Apple ceased development of the base stations
to "sharpen" its focus on other major products.
While the AirPort lineup has been discontinued, Apple will be providing service and parts for the current-generation base stations for up to five more years. Apple also shared a
new support document
offering tips on choosing a router to use with its devices, and
now sells the Linksys Velop mesh system
.
Related:
Linksys Aims to Fill Apple's AirPort Void With Cheaper Dual-Band Velop Mesh Wi-Fi System
Update:
After this article was published, Apple replenished stock of the AirPort Extreme in the United States.
Samsung has
released a new ad
encouraging iPhone users to upgrade to the Galaxy S9, but there are several holes in the video.
First and foremost, instead of comparing the two-month-old Galaxy S9 to the iPhone X, or even the iPhone 8 or iPhone 8 Plus, the one-minute clip shows a woman becoming increasingly frustrated with her seemingly glacially slow iPhone 6, released in 2014, as she travels by plane to visit her sister.
Samsung acknowledges this fact with fine print that says "newer iPhone models are currently available," but that doesn't stop it from comparing its 2018 flagship with a nearly four year old iPhone model.

The woman's woes start at an airport security checkpoint, where a security officer reminds travelers to have their boarding passes and IDs ready. The woman taps on the Wallet app on her iPhone, but a white screen appears, suggesting the device is lagging badly. The security officer is visibly displeased.
The next scene shows the woman attempting to open the TV app to watch a movie during her flight, as the person with a Galaxy S9 is doing next to her, only for the same white screen to occur again, suggesting the iPhone is still lagging.

The ad is deceiving, however, as it never shows whether the Wallet or TV apps eventually manage to open. Instead, Samsung conveniently cuts away to the next scene after a split second each time. The fine print also says "screen images simulated," suggesting the slowness might not even be real to begin with.
Later in the night, the woman visits an Apple Store and asks if her slow iPhone can be fixed that night. In a monotonous voice, the employee advises her that she can turn off Apple's
performance management
, at the risk of unexpected shutdowns, without mentioning that a
battery replacement
may solve the problem.

Looking exhausted, the woman leaves the store and walks by a person with a notch-shaped haircut that clearly mocks the iPhone X, as seen in
an earlier ad
.

At the end of the ad, the woman can be seen unboxing and using a Galaxy S9, having finally upgraded to that device.
Samsung's decision to use an older iPhone in the video may have something to do with the
iPhone X outperforming the Galaxy S9 in benchmark tests
, but it also gave them an opportunity to mock Apple's performance management, which isn't enabled on the latest iPhone 8, iPhone 8 Plus, or iPhone X.
In reality, even a four-year-old iPhone 6 being throttled by Apple's performance management shouldn't be nearly as slow as Samsung depicts in the ad. And if it is, then there are likely underlying issues.
It's fair game for Samsung to try to convince iPhone users to switch to the Galaxy S9, but its execution in this ad was poor.
Apple today on Global Accessibility Awareness Day
announced
that its
Everyone Can Code
curriculum is expanding to schools serving deaf, blind, or visually impaired students, starting with various locations in the United States in the fall.

Initial list of participating schools:
California School for the Blind (Fremont, CA)
California School for the Deaf (Fremont, CA)
District 75/Citywide Programs (New York, NY)
Florida School for the Deaf and the Blind (St. Augustine, FL)
Hadley Institute for the Blind and Visually Impaired (Winnetka, IL)
Perkins School for the Blind (Watertown, MA)
Texas School for the Blind and Visually Impaired (Austin, TX)
Texas School for the Deaf (Austin, TX)
Everyone Can Code enables students of all ages to learn how to code with Apple's open source programming language Swift. The curriculum involves the iPad app
Swift Playgrounds
, which lets students use real code to solve puzzles and control characters, and the iBooks course
App Development with Swift
.
Apple is celebrating Global Accessibility Awareness Day by making coding more inclusive for students across the country. Because when we say Everyone Can Code, we mean everyone. #GAAD https://t.co/Ew16JtxzJh

— Tim Cook (@tim_cook) May 17, 2018
Apple has tailored Everyone Can Code to work with its accessibility features, ranging from its screen-reading technology VoiceOver to Switch Control, which enables switches, joysticks, and other adaptive devices to control what is on the screen.
Apple collaborated with engineers, educators, and programmers from various accessibility communities to make Everyone Can Code as accessible as possible and will work in close coordination with schools to augment the curricula as needed. This will include providing additional tools and resources such as tactile maps to enhance the understanding of coding environments for non-visual learners.
Apple CEO Tim Cook:
Apple's mission is to make products as accessible as possible. We created Everyone Can Code because we believe all students deserve an opportunity to learn the language of technology. We hope to bring Everyone Can Code to even more schools around the world serving students with disabilities.
Bill Daugherty, superintendent at the Texas School for the Blind and Visually Impaired, offered praise for the initiative:
Our students were tremendously excited at our first Everyone Can Code session earlier this year. There are more than 10,400 students with visual impairments in Texas, and the development of this curricula is going to be a big step in opening up coding opportunities for our students and those across the nation.
Apple also announced that, throughout May, all of its retail stores will host
accessibility-related sessions
for customers. On May 17, Apple's corporate offices in Cupertino, Austin, Cork, and London will hold similar events.
Thank you 🙏 @csdeagles for welcoming me and @NyleDiMarco today! Thrilled to work with you to expand coding education. #GAAD pic.twitter.com/fCzFwqDwvv

— Tim Cook (@tim_cook) May 17, 2018
Apple has also
revamped the accessibility section of its website
for Global Accessibility Awareness Day, which has promoted digital accessibility and inclusion for people with all disabilities on the third Thursday of May every year since 2012.
Apple today updated the front page and accessibility section of
Apple.com
in celebration of
Global Accessibility Awareness Day
. The event is held on the third Thursday of May every year and was created to promote inclusion and usability of technology for anyone with a disability.
This year, Apple is highlighting its own accessibility features right on the home page of Apple.com, stating that "Technology is most powerful when it empowers everyone." On the
main accessibility page
, Apple has again posted its
short commercial from 2016
about real people with disabilities who use its products in everyday life, narrated by Sady Paulson, who uses Switch Control on a Mac.

Otherwise, the company has greatly expanded the web page to mark today's event. When you scroll down, each section is marked by accessibility features focusing on different areas of disability, beginning with vision. These include VoiceOver, adjustable display accommodations, Dynamic Type to upsize text, and Zoom to get a closer look at an iPhone, iPad, Apple Watch, Mac, or Apple TV screen.
In the hearing section, Apple says it wants to "keep everyone in the conversation" with features like Live Listen that let users fine-tune MFi hearing aids to hear more clearly. The company also showcases FaceTime for those who use sign language to communicate, closed captioning for music and sound effects on all Apple devices, LED Flash for iPhone alerts, and Type to Siri for manually asking the AI assistant to perform any task.
The last two sections focus on physical and motor skills as well as learning and literacy. Here Apple talks about using HomePod to automate complex scenes with just a voice, AssistiveTouch for customized iOS gestures, Speak Screen to hear text spoken aloud on iPhone and iPad, and Safari Reader to stay focused on content and reduce visual clutter that can become a sensory overload for some users.
Earlier this week, Apple's director of global accessibility policy and initiatives, Sarah Herrlinger,
discussed the company's efforts
to help individuals with disabilities through its various products. In March, Apple
donated
$250,000 to sponsor an "Innovation Zone" in an accessibility-focused playground opening soon in Sunnyvale, California.
For last year's Global Accessibility Awareness Day, the company launched a series of
"Designed for" videos
on its YouTube channel, highlighted interviews conducted
between CEO Tim Cook and three accessibility activists
, and held a
Stevie Wonder concert
at One Infinite Loop.
This year, Apple says it's
hosting global events
that will promote inclusive design and "emphasize how technology can support all people with disabilities," including events at Apple corporate in Cupertino, Austin, Cork, and London. Throughout May all of its stores will have accessibility-related Today at Apple sessions for customers to participate in. If Apple celebrates the accessibility-focused day with other events, we'll be sure to update this post.
The United States Senate today voted to repeal the Federal Communication Commission's "Restoring Internet Freedom" order, which was enacted last December and reverses Obama-era Net Neutrality rules. Today's decision ended with a vote of 52-47 in favor of restoring Net Neutrality protections, with supporters totaling all 47 Democratic Senators, two independents, and three Republican Senators.
The Senate Democrats used the Congressional Review Act to call for the vote to halt Net Neutrality's repeal. The law gives Congress 60 days to review and potentially reverse regulations passed by a federal agency, in this case the FCC.

Under the act, the decision will now move onto the House of Representatives, where it's expected to not make it past the Republican-majority House. If the measure ultimately makes it to President Trump's desk, it's likewise believed that he wouldn't back the decision to go against a regulation created by his own FCC chairman Ajit Pai.
Net Neutrality has been an increasingly heated debate since momentum gathered in the Republican-controlled FCC
last fall
, predicting the repeal of the rules that eventually came
in December
. If the new efforts fail, Net Neutrality rules will officially end in the U.S. in less than a month,
on June 11, 2018
.
The reversal of Net Neutrality protections classifies internet service providers as "information service" providers, as they were prior to the advent of Net Neutrality in 2015. While supporters of the rollback describe the move as a return to a less-regulated internet, opponents fear that ISPs will be able to slow down internet speeds -- or block access completely -- to any website they see as a competitor.
Some ISPs have come out stating they would not slow down a user's internet in any way, including AT&T. In January, the carrier
pledged a commitment "to an open internet"
in an open letter written by CEO Randall Stephenson. The letter explained that AT&T has not and does not plan to block websites, censor online content, or throttle, discriminate, and degrade network performance based on a website's contents, although Stephenson didn't mention some topics of concern for Net Neutrality supporters like online fast lanes and "paid prioritization."
Apple's
comment
on the topic last year stated that the Net Neutrality repeal could "fundamentally alter the internet as we know it," and if it passed it would be put in place to the detriment of consumers, competition, and innovation. Around the same time last August, the FCC received a record-breaking 22 million comments from the public who voiced their opinions on the controversial issue in the months leading up to the December vote.
Note: Due to the political nature of the discussion regarding this topic, the discussion thread is located in our
Politics, Religion, Social Issues
forum. All forum members and site visitors are welcome to read and follow the thread, but posting is limited to forum members with at least 100 posts.
OnePlus today announced the launch of its latest flagship phone,
the OnePlus 6
, and the company couldn't resist taking
yet another jab
at Apple and its decision to remove the headphone jack from its flagship iPhones.
During the event, OnePlus introduced new $69 OnePlus Bullets Wireless headphones that are shipping alongside the new OnePlus 6. "Just one thing though. I wonder. If you can connect your earphones using Bluetooth, you don't need a headphone jack anymore, do you?"
said Carl Pei
, OnePlus co-founder.
Pei's headphone jack joke starts at 1:14:00
Pei was making a joke at Apple's expense, as despite the inclusion of Bluetooth headphones with the OnePlus 6, it continues to include a headphone jack. "And yes, there's still a headphone jack," Pei said during the unveiling of the OnePlus 6.

OnePlus made a
similar joke
on stage last year, after Apple eliminated the headphone jack from the iPhone 7 and the iPhone 7 Plus, a move that proved to be unpopular with some customers despite the introduction of the AirPods.
"On the bottom, you'll notice that we ditched the 3.5mm headphone jack. The elegance of the overall design is instantly heightened. And who needs a headphone jack anyway? That's why Bluetooth exists, right? Just kidding. Of course the OnePlus 5 has a headphone jack."
Design wise, though it includes a headphone jack, the new OnePlus 6 takes other design cues from the iPhone X, like many Android smartphones this year. It features a 6.28-inch AMOLED display with minimal bezels and a notch at the top to house the front-facing 16-megapixel camera, along with a glass body. There are two vertically positioned cameras at the rear of the device.

Inside, the OnePlus 6 sports a Qualcomm Snapdragon 845 processor, 6GB to 8GB RAM, and a minimum of 64GB of storage. It comes with facial recognition capabilities, which the company says uses more than 100 identifiers for security purposes, and it also features a fingerprint sensor at the back. Other features include support for dual SIM cards, fast charging, rain resistance, and the ability to run the latest versions of Android, including the current Android P beta.

Pricing on the OnePlus 6, which
launches on May 22
, starts at $529. The device is available in several colors, including Mirror Black, Midnight Black, and Silk White. The OnePlus Bullets will be available on June 5 for $69.