Apple's iMessage chat service may dodge EU regulatory demands for platform interoperability after all. Bloomberg reports that an investigation by the bloc's antitrust watchdog has tentatively concluded that the chat service is not popular enough with business users to warrant being subject to the new rules.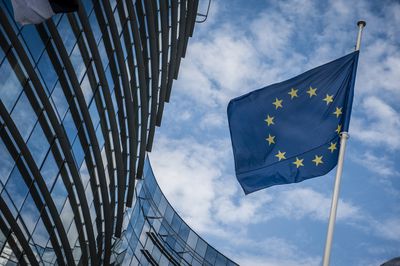 The EU has been working on legislation under the Digital Markets Act (DMA) that would have required Apple to make changes to iMessage to make it available on other platforms. The rules will apply to tech giants that meet its "gatekeeper" criteria, force them to open up their various services and platforms to other companies and developers.
The interoperability rules theoretically mean that Meta apps like WhatsApp or Messenger could request to interoperate with Apple's iMessage framework, and Apple would be forced to comply within the EU. But today's report suggests iMessage may fall outside the legislation because it is not widely used by businesses.
The report notes that the possible reprieve for Apple is part of a five-month market investigation by the European Commission, and Apple's exemption has not and will not be officially confirmed until the probe is completed in February.
Regardless of the investigation's conclusions, the DMA will likely still force Apple to make major changes to the way the App Store, FaceTime, and Siri work in Europe. For example, it is expected to allow users to install third-party app stores and side-load apps, and give developers the ability to promote their offers outside the ‌‌‌App Store‌‌‌ and use third-party payment systems.