Apple Deals
The best deals on Apple products and accessories.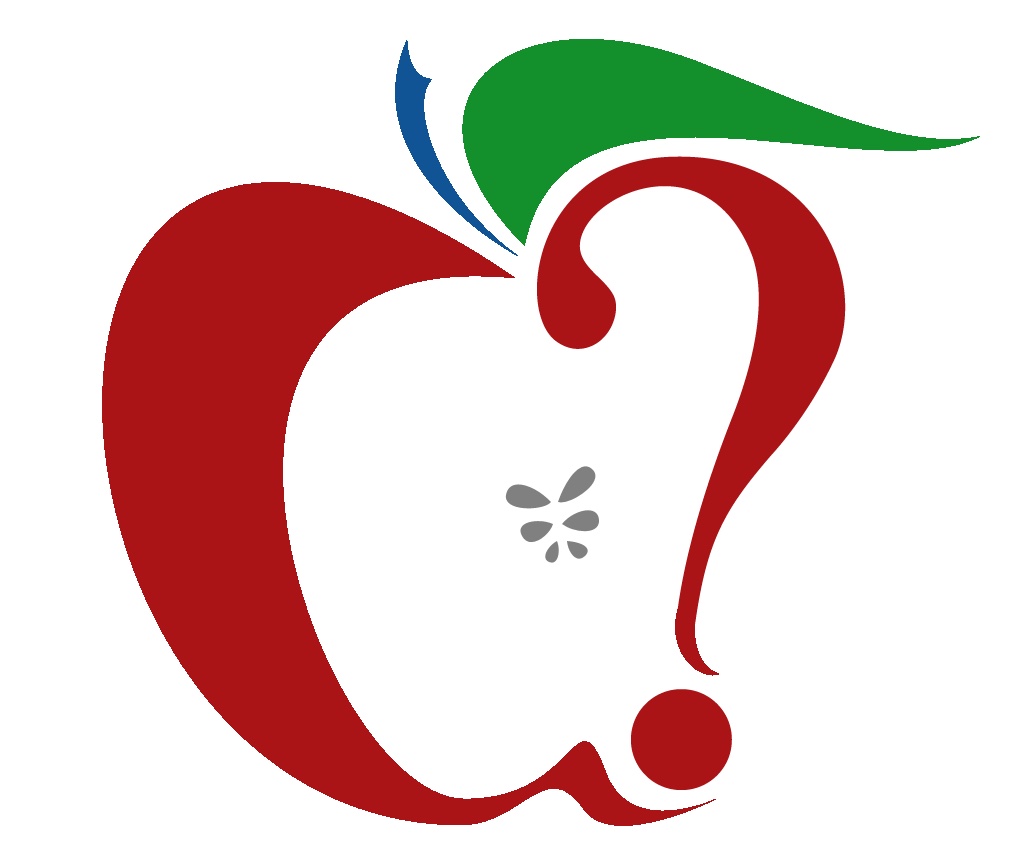 At a Glance
Before you buy an Apple product, make sure to check out our deals roundup to find sales and get the best prices. We have price charts for Apple's Macs and iPads, along with a Weekly Deals section for discounts on the iPhone, Apple Watch, and Apple-related accessories.
Price Charts
Deals Overview
Our Apple Deals roundup is designed to be a one-stop destination for finding a great deal on Apple products like Macs, iPads, and iPhones, or accessories related to Apple products. In the first section of the roundup, you'll find deals on accessories that range from iPhone cases and cables to docks, bags, software, and more.
Our weekly deals section is updated regularly, with new deals added as we discover them. We'll be adding and removing deals as they expire, so make sure to bookmark this page and check back often to find some of the best discounts available on Apple accessories. This section will also highlight significant Mac, iPhone, iPad, and Apple Watch deals, along with our weekly giveaways and app sales.
Below our deals section, you will find price comparison charts for all of Apple's Macs and iPads. This is a great tool to use when shopping for a new product because it will allow you to compare the prices from five of the biggest apple resellers: Best Buy, Amazon, MacMall, Adorama, and B&H Photo. It's a useful way to find the lowest price at a glance and keep an eye out for sales. Prices highlighted in green denote significant discounts. When you're looking for a new device, make sure to take a look at our price comparison chart so you make sure you're getting the best possible deal.
Come across an amazing deal you'd like to see added to the Buyer's Guide Deals Roundup? Send us an email so we can share the best discounts with all of our MacRumors readers.
Weekly Deals
Each week, we will highlight some of the best deals to be had on Apple-related accessories for Macs, iPhones, iPads, and Apple Watches that encompass cases, bags, docks, Apple Watch bands, hard drives, and more. Deals will be updated throughout the week, ensuring the discounts listed here are current.
Weekly Giveaway
For this week's giveaway, we've teamed up with Plex to offer MacRumors readers a chance to win a cord-cutting bundle that includes a lifetime Plex Pass, an antenna, and a TV tuner for watching live TV and other content without a cable subscription.

If you're unfamiliar with Plex, it's an all-in-one media hub that organizes your entire library of content, from TV shows and movies to music and photos, plus it offers free access to news, support for Podcasts, access to live TV, and soon, some free ad-supported movies through partnerships with Warner Bros, Lionsgate, and Legendary.
To enter for a chance to win, head over to our full giveaway post.
Anker Discounts on Amazon
Anker is continuously offering great savings on Amazon, with discounts that mark down portable chargers, battery packs, Lightning cables, USB-C cables, dongles, surge protectors, and much more. You can find the latest offerings from Anker on Amazon in the list below, and be sure to note that some items do require a discount code while others do not.

October Codes
No Codes Needed
2019 AirPods Deals
Amazon has further discounted the new AirPods With Wireless Charging Case, now priced at $169.00, down from $199.00. This is a solid $30 discount on the normal price of the most expensive AirPods, which Apple just updated earlier this year with all-new "Hey Siri" and wireless charging features.

Furthermore, you can get the AirPods With Charging Case for $144.00, down from $159.00 on Amazon.
iTunes Horror Movie Sale
Apple has a new iTunes Movie sale, headlined by a large collection of $1 horror rentals, including a wide range of movies from different sub-genres and decades. These include You're Next, Christine, V/H/S, Hello Mary Lou: Prom Night II, and many more.

You'll also find horror bundles priced at or under $20, with franchises like Saw, Paranormal Activity, Friday the 13th, A Nightmare on Elm Street, and The Conjuring receiving notable discounts. There are also some more recent horror movies on sale, including a bundle of Ari Aster's films Hereditary and Midsommar priced at $19.99, down from $29.99.
$1 Rentals
Under $20 Bundles
Pad and Quill Sitewide Sale
You can save 15 percent sitewide on Pad & Quill's website by entering the promo code MR15 during the checkout process. This will take 15 percent off your order total, and can be used on any item on the site.

Pad & Quill sells a variety of Apple accessories, including cases for the new iPhone 11 family of devices, iPad cases, MacBook cases, leather bags, and other items like Apple Watch bands. Head to Pad & Quill soon to check out the company's accessories.
Sprint iPhone XR Offer
Sprint has a new offer on the 64GB iPhone XR this week, discounting the price of the smartphone to $8/month when placed on an 18-month Sprint Flex lease plan and on a new line of service. The discount will be received in the form of a $17/month bill credit within two bills.

Sprint still has a few other offers from September as well, including Apple Watch Series 5 cellular models for half off. When purchasing a Series 5 model on a 24-month Installment Billing agreement, new watch plan activation, and on an account that already has one smartphone, you can get 50 percent off Apple Watch Series 5 via monthly bill credits.
Powerbeats Pro Sale
Amazon has introduced a discount on the Powerbeats Pro, which you can purchase for $199.95, down from $249.95 ($50 off). This 20 percent off sale on Apple's new wireless headphones is one of the first notable discounts for the Powerbeats Pro that we've tracked online.

The retailer has every color on sale, so you can get the Powerbeats Pro in Black, Ivory, Moss, or Navy at the new discounted price of $199.95. These models are shipped and sold by Amazon and are brand new, and you can opt to include AppleCare+ for headphones at $29.00 to your order.
iPhone XS Smart Battery Case Sale
Amazon has Apple's Smart Battery Case for the iPhone XS and XS Max at $102.00, down from $129.00 ($27 off). The iPhone XS version is only on sale in Black, while the iPhone XS Max version is on sale in both Black and White colorways.

While we've seen slightly lower prices on the iPhone XS Max Smart Battery Case, today's deal matches previous low prices on the accessory for the iPhone XS model. The Smart Battery Case for the iPhone XR has not been discounted this week on Amazon.
Discounted Products, Accessories, and More

Apps and Games on Sale This Week
MacRumors' sister site AppShopper tracks price drops on popular apps on an ongoing basis, making it an excellent resource for finding discounts on apps. This list includes some of the most popular app discounts of the week, but for a full list, make sure to check out AppShopper.
Games:
Apps:
MacBook Air

The MacBook Air is Apple's most affordable notebook, offering a solid compromise between cost, performance, and size. It's thicker than the MacBook and less powerful than the MacBook Pro, but as of an October 2018 redesign, it features a slimmed down body with a Retina display and smaller bezels, Intel's 8th-generation processors, Touch ID, a T2 chip for security, up to 1TB SSD storage, Thunderbolt 3, a third-generation butterfly keyboard, and a Force Touch trackpad.
MacBook Air pricing for new models starts at $1,099, but education customers can get it through Apple for $999. To read more on the MacBook Air, make sure to check out our MacBook Air roundup.
MacBook Pro

The Retina MacBook Pro is the most powerful notebook Apple sells, with new models introduced in May and July 2019 featuring Intel's 8th- and 9th-generation "Coffee Lake Refesh" processors, updated graphics, a Touch Bar and Touch ID throughout the lineup, a T2 chip for security, a more durable butterfly keyboard, and more. Apple offers the MacBook Pro in 13- and 15-inch sizes.
The more powerful 15-inch model comes with a 6-core or 8-core processor, AMD Radeon Pro graphics and up to 32GB RAM, while the 13-inch models use quad-core processors and integrated graphics. The 13-inch model weighs in at 3 pounds while the 15-inch model weighs in at 4 pounds. Pricing starts at $1,299 for the 13-inch MacBook Pro and $2,399 for the 15-inch MacBook Pro.
For more information about the Retina MacBook Pro, make sure to check out our MacBook Pro roundup.
iMac

Apple's iMac is an ultra-thin all-in-one desktop computer aimed at consumers. It's available in 21.5- and 27-inch size options, with the larger machine offering an impressive 5K Retina display, discrete graphics (including Radeon Pro Vega options), and Intel's latest 8th and 9th-generation Coffee Lake processors. The 21.5-inch model, which includes Intel's 8th-generation Coffee Lake chips and Radeon Pro/Pro Vega graphics, is available with a 4K display at the high-end, or with a standard 1920 x 1080 display in a lower-end model. All iMac models come with a mouse and keyboard and include storage options ranging from a 5,400RPM hard drive to a Fusion drive to pure flash storage. For more information about the iMac, make sure to check out our iMac roundup.
Both the 27-inch and 21.5-inch iMacs were last updated in March of 2019.
iMac Pro

Apple's iMac Pro is a workstation class machine that's aimed at Apple's pro user base with demanding workflows. Released in December of 2017, pricing on the iMac Pro starts at $4,999 for the base 8-core machine and goes up to nearly $15,000 when adding additional processing power, RAM, and storage space.
The iMac Pro features an 8 to 18-core processor, up to 256GB of 2666MHz DDR4 ECC memory, and up to 4TB of SSD storage. It includes four Thunderbolt 3 ports, the same 5K display available in the standard iMac, and a special dedicated T2 processor that integrates the SMC, image signal processor, Secure Enclave, and more.
The iMac Pro comes in Space Gray and ships with matching Space Gray accessories. For more info on the Mac Pro, make sure to check out our iMac Pro roundup.
Mac Mini

The Mac mini is Apple's most affordable and compact desktop computer, positioned as a "bring your own" machine that comes without a mouse, keyboard, or display. Last updated in October 2018, the Mac mini includes Intel's quad- and 6-core 8th-generation processors and Intel UHD Graphics 630.
The Mac mini features a square design with a 1.4-inch thin 7.7-inch wide aluminum unibody enclosure, but it now comes in Space Gray. It features four Thunderbolt 3 ports, up to 2TB storage, up to 64GB RAM, a T2 chip for security, and a price tag that starts at $799. For more information about the Mac mini, make sure to check out our Mac mini roundup.
Mac Pro

The Mac Pro is Apple's desktop machine for professionals. An all-new Mac Pro was announced in June 2019 for launch later in the year, but for the time being Apple continues to sell the previous model that was introduced in 2013.
The 2013 Mac Pro features a unique cylindrical design that wraps its inner components around a heat-absorbing thermal core that vents through a fan. It includes Ivy Bridge E processors, dual AMD FirePro GPUs, PCIe-based flash storage, and six Thunderbolt 2 ports. The entry-level Mac Pro includes a 4-core Xeon processor, but there are also 6-core, 8-core, and 12-core models available. As a professional-oriented machine, the Mac Pro is optimized for video editing and other related GPU and processor-intensive tasks. For more information about the Mac Pro, make sure to check out our Mac Pro roundup.
The Mac Pro starts at $2,999 with prices rapidly escalating from there depending on upgrades, but retailers often offer the two stock machines at a discount of $200 off the retail cost. Discounts have gone as high as $500 off during sales.
Apple TV

The Apple TV is Apple's set-top box, designed to bring the Apple ecosystem to the television. The fifth-generation Apple TV, the Apple TV 4K, is the latest model, released in October of 2017. It includes 3GB RAM and an A10X Fusion chip to support 4K HDR for the first time. It includes Siri support to enable voice-based searches for content, and it comes with a Siri remote that includes a glass panel for touch-based navigation. The remote doubles as a gaming controller and it comes with 32 or 64GB of storage. To read more about the Apple TV, make sure to check out our Apple TV roundup.
Apple also sells an earlier fourth-generation Apple TV HD for $149 with all of the same features but no support for 4K or HDR.
iPad Pro

Apple's iPad Pro lineup features two tablets, one with a 12.9-inch screen size and one with an 11-inch screen size, both of which were introduced in October 2018. Apple's iPad Pro models feature edge-to-edge Retina displays with ProMotion 120Hz technology, True Tone support, and Wide Color for vivid, true to life colors. The 2018 models have no Home button and instead use Face ID, enabled through a TrueDepth camera system.
A12X Bionic processors that rival the performance of desktop-class machines are included, as are 12-megapixel rear cameras. The two iPad Pros support the Apple Pencil 2, a thin-tipped pressure-sensitive stylus that can be used for drawing, sketching, and writing, and they work with an optional Smart Keyboard Folio accessory. For more information about the iPad Pro, make sure to check out our iPad Pro roundup.
iPad Air

Introduced in March 2019, the iPad Air is Apple's new mid-tier 10.5-inch iPad option. It's less expensive than the iPad Pro but more expensive than the $329 iPad, and features the same design as the now-discontinued 10.5-inch iPad Pro. It has an A12 Bionic chip, Touch ID, headphone jack, and display with wide color and True Tone.
It features an 8-megapixel rear camera, a 7-megapixel front-facing camera, and a thin and light body that's 6.1mm thick and weighs just about a pound. It works with the first-generation Apple Pencil and supports the Smart Keyboard.For more info on the iPad Air, make sure to check out our iPad Air roundup.
iPad

Introduced in early 2017 and refreshed in 2018 with Apple Pencil support, the iPad is Apple's most affordable tablet. It measures in at 9.7 inches, much like the iPad Pro, but it's a bit thicker and is lacking many of iPad Pro features. It has a non-laminated display, an A9 processor, 2GB RAM, an 8-megapixel rear camera, a 1.2-megapixel front-facing camera, and 802.11ac Wi-Fi. For more information on the iPad, make sure to check out our iPad roundup.
Standard pricing for the iPad starts at $329 and now that it's been out for awhile, small discounts are common and larger are available on holidays and during special sales.
iPad Mini 5

At 7.9 inches, the iPad mini 5 is Apple's smallest tablet. Like the iPad Air, it is ultra thin and light, with support for Touch ID and an 8-megapixel rear camera. It includes an A12 Bionic chip and 3GB RAM, along with a Retina display protected by an antireflective screen coating. There's a 7-megapixel front-facing camera and dual microphones for FaceTime calls, and it comes equipped with fast 802.11ac WiFi, Bluetooth 5.0, and there are Cellular models available. To read more about the iPad mini 5, make sure to check out our iPad mini roundup.
AirPods

Updated in March 2019, the AirPods are Apple's totally wire-free earbuds that are meant to compensate for the lack of a headphone jack on modern iPhones. Available for $159 with a standard case or $199 with a wireless charging case, the AirPods feature an Apple-designed H1 chip and connect to devices over Bluetooth. AirPods work like magic, starting and stopping when placed into or removed from the ears, and switching between Apple devices with ease.
AirPods offer an impressive five hours of battery life, and the accompanying Charging Case adds another 24 hours of battery and offers a handy way to keep the AirPods contained when not in use. AirPods can sometimes be hard to find, but several third-party retailers offer the Apple-designed earbuds. To read more on the AirPods, make sure to check out our AirPods roundup.
HomePod

HomePod, released in February of 2018, is Apple's smart speaker, designed to compete with popular offerings like the Google Home and Amazon Echo. The HomePod focuses heavily on sound quality, with a 7 tweeter array, an Apple-designed 4-inch upward-facing woofer, and an A8 chip that enables powerful spatial awareness features for excellent sound no matter where the HomePod is placed in the room.
HomePod is designed to pair with Apple Music, and built-in "Hey Siri" functionality offers a hands-free way to queue up any music you desire. Siri can also be used for simple queries, controlling HomeKit devices, playing podcasts, offering up weather reports, setting reminders, and more. For more on the HomePod, make sure to check out our HomePod roundup.