Apple Deals
The best deals on Apple products and accessories.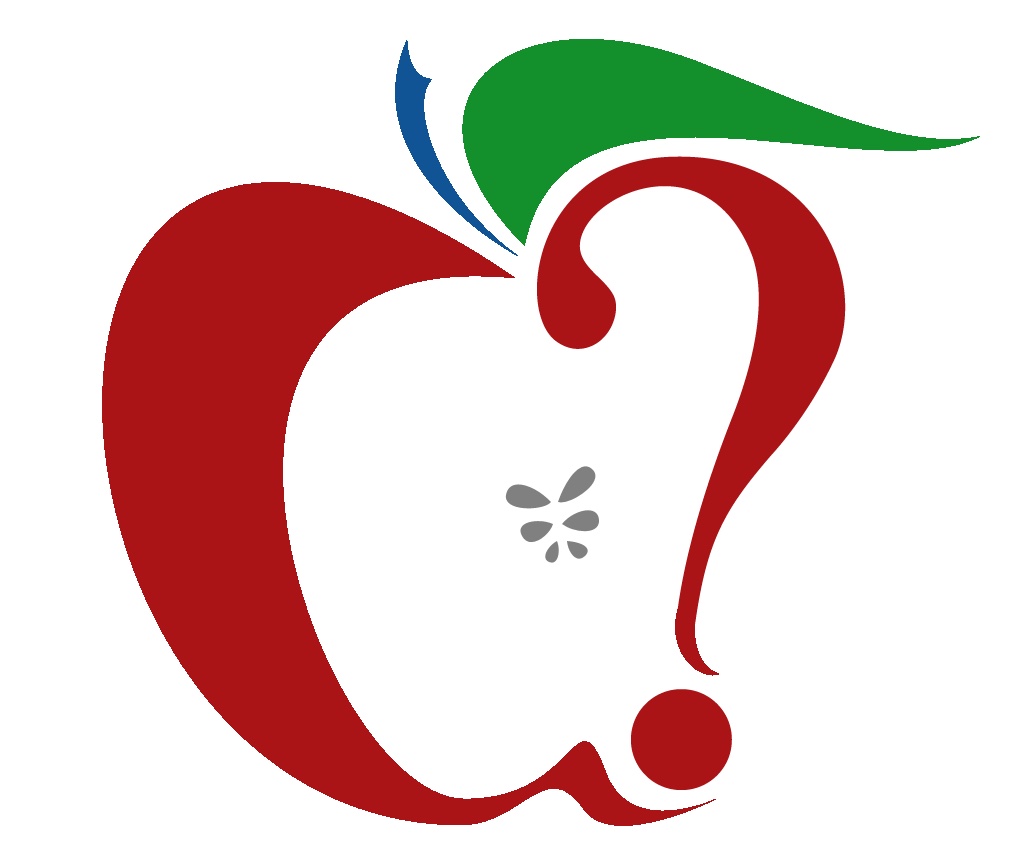 At a Glance
Before you buy an Apple product, make sure to check out our deals roundup to find sales and get the best prices. We have price charts for Apple's Macs and iPads, along with a Weekly Deals section for discounts on the iPhone, Apple Watch, and Apple-related accessories.
Price Charts
Deals Overview
Our Apple Deals roundup is designed to be a one-stop destination for finding a great deal on Apple products like Macs, iPads, and iPhones, or must-have accessories related to Apple products. In the first section of the roundup, you'll find deals on accessories that range from iPhone cases and cables to docks, bags, software, and more.
Our weekly deals section is updated regularly, with new deals added on a day-by-day basis as we discover them. We'll be adding and removing deals as they expire, so make sure to bookmark this page and check back often to find some of the best discounts available on Apple accessories. This section will also highlight significant Mac, iPhone, iPad, and Apple Watch deals, along with our weekly giveaways and app sales.
Below our deals section, you will find price comparison charts for all of Apple's Macs and iPads. This is a great tool to use when shopping for a new product because it will allow you to compare the prices from five of the biggest apple resellers: Best Buy, Amazon, MacMall, Adorama, and B&H Photo. It's a useful way to find the lowest price at a glance and keep an eye out for sales. Prices highlighted in green denote significant discounts.
Come across an awesome deal you'd like to see added to the Buyer's Guide Deals Roundup? Send us an email so we can share the best discounts with all of our MacRumors readers.
Weekly Deals
Each week, we will highlight some of the best deals to be had on Apple-related accessories for Macs, iPhones, iPads, and Apple Watches that encompass cases, bags, docks, Apple Watch bands, hard drives, and more. Deals will be updated throughout the week, ensuring the discounts listed here are current.
Weekly Giveaway
For this week's giveaway, we've teamed up with Henge Docks to give MacRumors readers a chance to win a Gravitas dock for the iPhone or iPad.
Made from a heavy, sturdy metal alloy base, the Gravitas is designed for single-handed docking and undocking, but it's also made to minimize the amount of space that it takes up on a desk.

To enter to win the Gravitas dock, make sure to visit our giveaway post.
Discounted Apple Accessories

Apps and Games on Sale This Week
MacRumors' sister site AppShopper tracks price drops on popular apps on an ongoing basis, making it an excellent resource for finding discounts on apps. This list includes some of the most popular app discounts of the week, but for a full list, make sure to check out AppShopper.
Games:
Apps:
12-inch MacBook

The 12-inch MacBook is Apple's thinnest and lightest machine, featuring a low power Core-M chip from Intel that allows it to operate without a fan. It includes a redesigned, thinner keyboard and a terraced battery design so in addition to being incredibly thin, it also has an impressive battery life.
Apple's Retina MacBook was updated on April 19, 2016, so newer models aren't going to be discounted, but there may be some low prices on older models. To read more on the Retina MacBook, make sure to check out our Retina MacBook roundup.
MacBook Air

The MacBook Air is Apple's most affordable notebook, offering a solid compromise between cost, performance, and size. It's thicker than the Retina MacBook and less powerful than the Retina MacBook Pro, and its lack of a Retina display keeps the price low. The MacBook Air, which received its last significant update in March of 2015, is now only available in 13-inches following the discontinuation of the 11-inch model on October 27, 2016. The MacBook Air is not expected to receive further updates.
13-inch models were bumped to 8GB RAM from the previous 4GB stock configuration on April 19, 2016. No other changes were made, so be sure you're getting the latest model with the higher RAM unless you're specifically looking at a good deal on an older model with 4GB. To read more on the MacBook Air, make sure to check out our MacBook Air roundup.
Discounts on the MacBook Air are frequently available. $100 off is common and during major sales, prices can go as low as $200 off.
MacBook Pro

The Retina MacBook Pro is the most powerful notebook Apple sells, with new models introduced in October of 2016 featuring Intel's Skylake processors, faster SSDs, updated graphics, a larger trackpad, a new Touch Bar, Touch ID, a revamped keyboard, and more. Apple offers the MacBook Pro in 13 and 15-inch sizes, with the 13-inch model available with our without a Touch Bar and Touch ID.
The more powerful 15-inch model comes with a quad-core processor and AMD Radeon Pro graphics, while the 13-inch models use dual-core processors and integrated graphics. The new machines are thinner and lighter than ever, with the 13-inch model weighing in at 3 pounds and the 15-inch model weighing in at 4 pounds. Pricing starts at $1,499 for the 13-inch MacBook Pro with no Touch Bar, $1,799 for the 13-inch MacBook Pro with a Touch Bar, and $2,399 for the 15-inch MacBook Pro.
For more information about the Retina MacBook Pro, make sure to check out our MacBook Pro roundup.
iMac

Apple's iMac is an ultra-thin all-in-one desktop computer aimed at consumers. It's available in 21.5 and 27-inch size options, with the larger machine offering an impressive 5K Retina display, discrete graphics, and Intel's latest Skylake processors. The 21.5-inch model, which includes Intel's Broadwell chips and Intel Iris Pro Graphics 6200, is available with a 4K display at the high-end, or with a standard 1920 x 1080 display for lower-end models. All iMac models come with a mouse and keyboard and include storage options ranging from a 5,400RPM hard drive to a Fusion drive to pure flash storage. For more information about the iMac, make sure to check out our iMac roundup.
Both the 27-inch and 21.5-inch iMacs were last updated in October of 2015, but can often be found at a $100 discount. Bigger discounts of up to $200 off are available during special sales.
Mac Mini

The Mac mini is Apple's most affordable and compact desktop computer, positioned as a "bring your own" machine that comes without a mouse, keyboard, or display. Last updated in late 2014, the Mac mini includes Intel's Haswell processors and Intel HD 5000/Intel Iris Graphics. Previous Mac mini models were offered in four-core configurations, but following the 2014 update, only dual-core models are available. Since 2011, the Mac mini has had a square design with a 1.4-inch thin 7.7-inch wide aluminum unibody enclosure. For more information about the Mac mini, make sure to check out our Mac mini roundup
The low-power entry-level 1.4GHz Mac mini sells for $499, while a higher-end 2.8GHz machine with a 1TB Fusion drive sells for $999. Though it's been available since 2014, the Mac mini does not often see significant discounts. $50 to $100 off is common, even during big sales.
Mac Pro

The Mac Pro is Apple's desktop machine for professionals. Last updated in 2013, the Mac Pro features a unique cylindrical design that wraps its inner components around a heat-absorbing thermal core that vents through a fan. It includes Ivy Bridge E processors, dual AMD FirePro GPUs, PCIe-based flash storage, and six Thunderbolt 2 ports. The entry-level Mac Pro includes a 4-core Xeon processor, but there are also 6-core, 8-core, and 12-core models available. As a professional-oriented machine, the Mac Pro packs a lot of processing power and is ideal for video editing and other related GPU and processor-intensive tasks. For more information about the Mac Pro, make sure to check out our Mac Pro roundup.
The Mac Pro is an expensive machine, with pricing that starts at $2,999, but retailers often offer the two stock machines at a discount of $200 off the retail cost. Discounts have gone as high as $500 off during sales.
Apple TV

The Apple TV is Apple's set-top box, designed to bring the Apple ecosystem to the television. The fourth-generation Apple TV is the latest model, released in October of 2015. It includes 2GB RAM and an A8 chip to support a full App Store complete with apps and games. It includes Siri support to enable voice-based searches for content, and it comes with a Siri remote that includes a glass Touch panel for touch-based navigation. The remote doubles as a gaming controller and it comes with 32 or 64GB of storage. To read more about the Apple TV, make sure to check out our Apple TV roundup.
Apple also sells an earlier third-generation Apple TV for $69. It supports channels like Netflix and HBO Go, but it does not include an App Store nor can it play games. The Apple TV is newly released and is not often discounted from its $149 and $199 price points.
iPad Pro

Apple's iPad Pro lineup consists of two tablets, one with a 12.9-inch screen size that came out in November of 2015 and one with a 9.7-inch screen size that came out in March of 2016. Both are equipped with four-speaker arrays for impressive audio, gorgeous Retina displays, and A9X processors that rival the performance of desktop-class machines. The 12.9-inch iPad Pro features a faster clock speed and 4GB RAM, while the 9.7-inch iPad Pro has a 12-megapixel camera and a unique True Tone display feature for adjusting the color of the display to match ambient lighting. The two iPad Pros support the Apple Pencil, a thin-tipped pressure-sensitive stylus that can be used for drawing, sketching, and writing, and they have an optional Smart Keyboard accessory. For more information about the iPad Pro, make sure to check out our iPad Pro roundup.
iPad

Introduced in 2017, the iPad is Apple's most affordable tablet. It measures in at 9.7 inches, much like the iPad Pro, but it's a bit thicker and is lacking many of iPad Pro features. It has a non-laminated display, an A9 processor, 2GB RAM, an 8-megapixel rear camera, a 1.2-megapixel front-facing camera, and 802.11ac Wi-Fi. For more information on the iPad, make sure to check out our iPad Air 2 roundup.
Apple just released the iPad in 2017, so it may not see significant discounts for the first few months of availability. Standard pricing for the iPad starts at $329.
iPad Mini 4

At 7.9 inches, the iPad mini 4 is Apple's smallest tablet and most affordable tablet. Like the iPad Pro and iPad Air 2, it is ultra thin and light, with support for Touch ID and an 8-megapixel rear camera. It includes an A8 chip and 2GB RAM, along with a Retina display protected by an antireflective screen coating. There's a 1.2-megapixel front-facing camera and dual microphones for FaceTime calls, and it comes equipped with fast 802.11ac WiFi, Bluetooth 4.2, and there are Cellular models available. To read more about the iPad mini 4, make sure to check out our iPad mini roundup.
Though recently updated in September of 2015, the iPad mini 4 has seen some significant discounts. On a day-to-day basis, it's often available for $20 or $30 off, but during big sales, prices drop by as much as $100.