WWDC 2018
June 4 to June 8.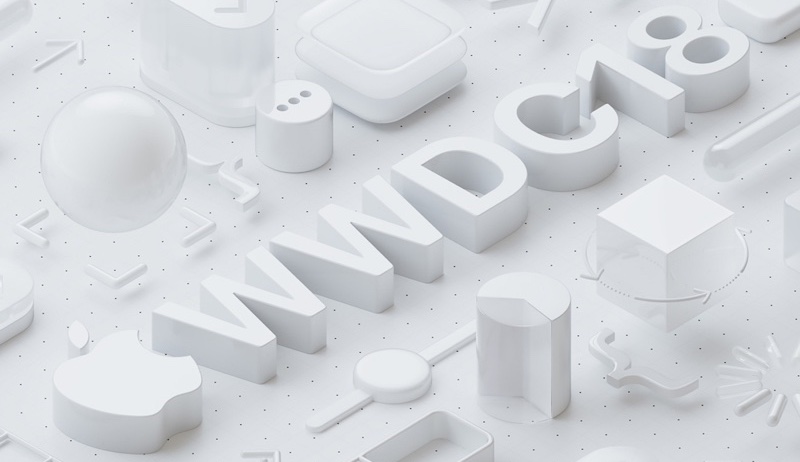 At a Glance
WWDC is Apple's annual Worldwide Developers Conference where developers can attend sessions and meet with over 1,000 Apple engineers. The event will include a first-day keynote where Apple will introduce upcoming software and new hardware. The 2018 will be held on June 4–8 in San Jose, California.
Expected Announcements
iOS 12
macOS 10.14
Cross-platform iOS/macOS apps
watchOS 5
tvOS 12
Worldwide Developers Conference - 2018
Every year, Apple holds an annual Worldwide Developers Conference near its Cupertino campus in California to give thousands of developers from around the world a chance to meet up with Apple engineers and attend valuable workshops and software development sessions.
WWDC 2018 will kick off on Monday, June 4, and will last through Friday, June 8. As with last year's conference, this year's event will take place at the McEnery Convention Center in San Jose, California.
Apple kicks off each conference with a keynote on the first day, where the company makes major announcements and sets the stage for the rest of the week. Keynote events typically offer a look at some upcoming products and provide the first details on new operating systems.
In 2018, we're expecting to see new versions of iOS, macOS, watchOS, and tvOS for sure, and as the date of the conference approaches, we'll likely hear more about what to expect at WWDC.
Details about macOS 10.14 and iOS 12 have already been leaking, and there are some major changes in store. Apple reportedly plans to introduce universal apps that will work across its Mac and iOS devices, but it is not quite clear if this is a 2018 or 2019 feature.
Apple did pull some features from iOS 12 and macOS 10.14 to focus more attention on performance improvements, bug fixes, and quality, but iOS 12 is expected to offer several new features like Animoji for FaceTime, multi-person support for AR games, improvements to Do Not Disturb, and more.
Apple also often debuts new hardware at its Worldwide Developers Conference, and this year, rumors have suggested that we could see a new lower-cost MacBook Air and iPad Pro models equipped with Face ID, the facial recognition system that first debuted in the iPhone X.

Apple opened WWDC registration to developers on Tuesday, March 13, and registration was available until Thursday, March 22 at 10:00 a.m. Pacific Time. Tickets were distributed via a lottery system due to the popularity of the event, and developers who won the lottery were able to purchase a ticket for $1,599. Lottery announcements went out on March 23. A select number of scholarships have also been made available for students and STEM organizations.
For developers who are not chosen through the lottery or able to attend the conference, Apple plans to stream it through the Apple Developer website and the WWDC app on iPhone, iPad, and Apple TV. Apple will also offer a live stream of the keynote event on its website, through the WWDC app, and on the Apple TV.
Tickets
Due to overwhelming demand and the sheer number of App Store developers, Apple offers tickets to WWDC via a lottery system. Prospective attendees enter a lottery and can only attend WWDC if they are awarded a ticket.
Apple opened up ticket registrations on March 13, 2018, and allowed registrations through March 22 at 10:00 a.m. Pacific Time. Apple notified ticket winners on March 23 and began charging credit cards at that time.
In 2018, WWDC tickets are priced at $1,599.
Apple is making up to 350 WWDC Student Scholarships available this year for students and members of STEM organizations. Scholarships provide a free WWDC ticket, free lodging, and free one year membership to the Apple Developer Program.
Scholarship submissions opened on Monday, March 26, 2018, and students will be asked to build an interactive scene in Swift playground that can be experienced within three minutes.
Expected Software Announcements
iOS 12
Cross-platform functionality may be the biggest change Apple will introduce in iOS 12 and macOS 10.14. The iOS 12 update, when paired with macOS 10.14, will allow developers to design a single app that will work on iPhones, iPads, and Macs, a major shift from the separate Mac and iOS apps available today. Rumors are unclear on whether this is a feature planned for iOS 12 and macOS 10.14 or iOS 13 and macOS 10.15 next year.
iOS 12 is also expected to bring new Animoji for the iPhone X, along with Animoji integration into FaceTime, allowing iPhone X users to chat with friends and loved ones using Animoji characters.

A redesigned Stocks app, deeper Siri integration in iOS, an enhanced version of Do Not Disturb with more options, improved parental controls, and improvements to augmented reality features are also expected in iOS 12.
Several features, such as a redesigned Home screen, a revamped Photos app, and multitasking improvements were originally slated for iOS 12 but have been pushed back to allow Apple to focus on under-the-hood improvements to cut down on bugs and other issues.
For more information on what to expect in iOS 12, make sure to check out our iOS 12 roundup.
macOS 10.14
Aside from the possibility of cross-platform compatibility, which would allow iOS apps to run on the Mac for the first time, we don't know what other features might come in macOS 10.14.

Universal iOS and Mac apps will greatly increase the number of available apps on Macs, though, and it could even mean that Apple will bring some of its iOS only apps, like Home, to the Mac.
For more information on what to expect in macOS 10.14, make sure to check out our macOS 10.14 roundup.
watchOS 5 and tvOS 12
New versions of macOS and iOS are always accompanied by updated versions of watchOS and tvOS, but we don't know what to expect from watchOS 5 and tvOS 12, both of which are expected to make a first appearance at WWDC. Code within the watchOS 4.3.1 update does suggest Apple is possibly working on support for third-party custom watch faces, so that may be one of the features we'll see in watchOS 5.
Past WWDCs
WWDC 2017
At WWDC 2017, Apple made the following software and hardware announcements:
WWDC 2016
At WWDC 2016, Apple made the following announcements:
WWDC 2015
At WWDC 2015, Apple unveiled the following services and software:
WWDC 2014
At WWDC 2014, Apple unveiled the following services and software:
WWDC 2013
At 2013's WWDC, Apple unveiled iOS 7, OS X Mavericks, iWork for iCloud, the Mac Pro, and new MacBook Airs.
WWDC 2012
2012's event saw the introduction of the MacBook Pro with Retina Display, iOS 6 and its standalone Maps app, OS X Mountain Lion, MacBook Pro and MacBook Air updates, and a redesigned AirPort Express.