WWDC 2022
Apple's 2022 WWDC, happening in June.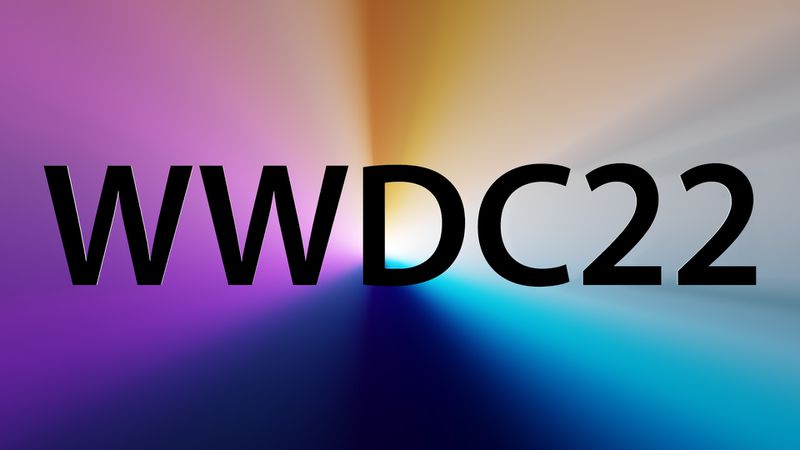 2022 Worldwide Developers Conference
Apple has not yet announced its 2022 WWDC plans, but the 33rd Worldwide Developers Conference is once again expected to be a digital-only event with no physical gathering due to the ongoing global health crisis.
WWDC 2020 and WWDC 2021 were both held digitally for the same reason, and the 2022 event is expected to follow the same format used for these two prior years.

Apple will likely offer WWDC 2022 as a free event for all developers, and because it's going to be an online event, developers worldwide will be able to attend to get access to future versions of iOS, iPadOS, macOS, watchOS, and tvOS, as well as engage with Apple engineers through engineering sessions, one-on-one lab appointments, and the Apple Developer Forums.
To kick off the Worldwide Developers Conference each year, Apple holds a keynote event to introduce new software and occasionally, new hardware. 2020 and 2021 were software only events with Apple debuting no hardware, so it's not yet clear if we will see hardware products this year.
Apple will stream the event on Apple.com, the Apple Developer app, the Apple Developer website, the Apple TV, and YouTube.
Note: See an error in this roundup or want to offer feedback? Send us an email here.
WWDC Date
The Worldwide Developers Conference typically takes place during the first or second week of June. In 2021, WWDC was held from June 7 to June 11, and we are expecting a similar event timeline this year.
Based on the June calendar, the weeks of June 2 to June 6 and June 9 to June 13 are both possibilities. Apple announced WWDC 2021 dates at the end of March, so we can likely expect to hear more information about WWDC 2022 toward the end of March 2022.
What We Expect
What We Expect
Apple is expected to introduce iOS 16, iPadOS 16, macOS 13, tvOS 16, and watchOS 9 at WWDC 2022. After debuting the new operating system updates, Apple will provide the software to developers for testing purposes ahead of a fall launch.
iOS 16
We don't know a lot about the new software updates at this time, but based on iPhone 14 hardware rumors, there are perhaps a few features to look forward to in iOS 16.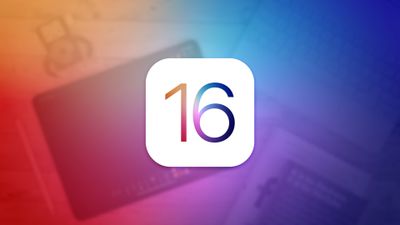 At least one iPhone will have a hole-punch display design instead of a notch, which will require interface changes and updates to the area around the status bar, and there are also rumors about car crash detection and emergency satellite features.
We have a dedicated roundup on what we might see in iOS 16, which is worth checking out if you're curious about what could be coming at WWDC.
Hardware
Hardware has become increasingly rare at WWDC, but there are rumors that Apple might introduce its upcoming AR/VR headset at WWDC to give developers time to create apps and experiences for the device ahead of its launch.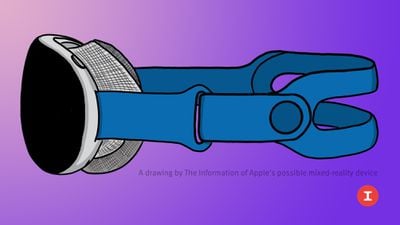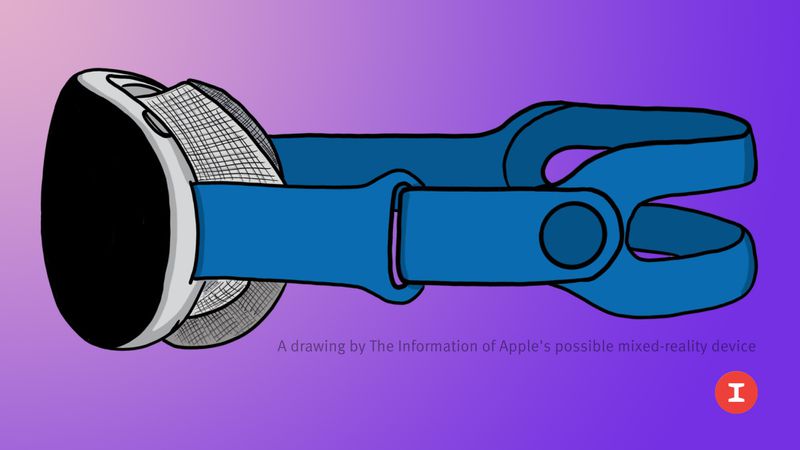 Apple has been working on the AR/VR (or "mixed reality") headset for some time now, and it's not yet clear if it's going to be ready for a WWDC debut. Below, we've highlighted some of the features expected with the headset, and more can be found in our dedicated AR/VR roundup.
Wraparound VR headset look
Oculus Quest-style design that's sleek and lightweight, using an Apple Watch style strap and a soft mesh around the eyes.
Two high-resolution micro OLED displays, possible third display for peripheral vision
Super fast chip that outperforms the M1
Over a dozen cameras for tracking hand movements and viewing the outside world
Eye tracking for controls and features based on eye movements
Gesture-based controls
Dedicated App Store with focus on gaming, streaming video content, and video conferencing
$3000+ price tag
WWDC 2022 Timeline