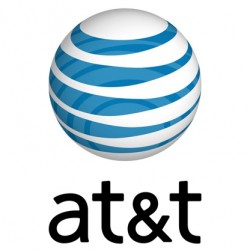 AT&T has
announced
that it will begin trialing 5G wireless technologies this year, including lab tests in the second quarter and outdoor tests over the summer. The carrier anticipates 5G speeds to be 10-100 times faster than today's average 4G LTE connections, with reduced latency.
Customers will see speeds measured in gigabits per second, not megabits. For reference, at one gigabit per second, you can download a TV show in less than 3 seconds. Customers will also see much lower latency with 5G. Latency, for example, is how long it takes after you press play on a video app for the video to start streaming on your device. We expect 5G latency in the range of 1 to 5 milliseconds.
Worldwide standards are still lacking for 5G technologies, but the
3GPP
group aims to complete the first phase of that process in 2018. The widespread rollout of AT&T's 5G network will likely take until 2020, but the carrier plans to provide wireless connectivity to fixed locations in Austin before the end of this year. The carrier joins Verizon, who will also be field testing 5G solutions this year.
AT&T's 5G network will be based on technologies such as millimeter waves, network function virtualization (NFV), and software-defined networking (SDN). The carrier has already migrated 14 million wireless customers to its virtualized network, and it says millions more will be added this year. AT&T plans to virtualize 75% of its network over the next four years in the lead up to 5G.
It remains too early to predict Apple's roadmap for 5G connectivity. Apple was quick to support LTE-Advanced, a faster standard of 4G LTE, on the iPhone 6 and iPhone 6 Plus or later, but 3G and LTE wireless technologies were both available for years before Apple adopted them. Based on AT&T's and 3GPP's timelines, a 5G iPhone may not be released for at least three to four years.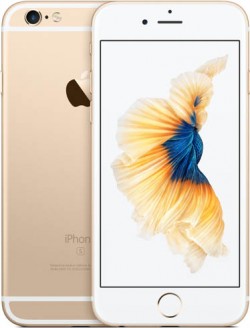 Seattle-based law firm Pfau Cochran Vertetis Amala (
PCVA
) today
followed through with plans
to bring a class action lawsuit against Apple over
the "Error 53" controversy
that made headlines last week.
"Error 53" is the error code that some iPhone 6 owners have received after third-party repairs that affect Touch ID were made to their iPhones, rendering the devices unusable. As explained by
iFixit
, repairs made by third-party services using components not sourced from the original device cause the iPhone to fail a Touch ID validation check because the mismatched parts are unable to properly sync. Parts that can impact Touch ID include the screen, flex cable, and Home button.
When this Touch ID validation check fails during an iOS update or restore, Apple disables the iPhone, effectively "bricking" it in an effort to protect Touch ID and the related Secure Enclave that stores customer fingerprint information. Apple says that without the validation check, a malicious Touch ID sensor could be used to gain access to the Secure Enclave.
PCVA attorney Darrell Cochran, who is leading the Error 53 lawsuit, claims that Apple's security argument is invalid because affected iPhones often work fine for several months following repairs as the validation check only occurs when downloading a new version of iOS. He also cites Apple's failure to give a warning about the consequence of an update as an issue that will be featured in the lawsuit.
"No materials we've seen from Apple ever show a disclosure that your phone would self-destruct if you download new software onto a phone," Cochran said. "If Apple wants to kill your phone under any set of circumstances and for any reason, it has to make it crystal clear to its customers before the damage is done."

Compounding the problem, according to Cochran, is how disagreeable Apple's reaction to the problem has been. "The error code 53 signals the death of the phone, and Apple's response has been to say 'you have no options; it's not covered under warranty, and you have to buy a new phone.'"
PCVA is aiming to get affected iPhone customers new, working devices to "provide immediate relief" to consumers. It is also seeking upwards of $5 million in damages and an update to eliminate the repair restrictions. PCVA is asking customers who have been impacted by Error 53 to get in touch.
Aside from explaining the reasoning behind the Error 53 message and its consequences, Apple has remained quiet about the controversy.
MacRumors
has, however, heard from a retail source that certain Apple Stores have received the go ahead from Apple to replace third-party screens and other components to resolve the issue. It is not yet clear if this replacement policy will be extended to all Apple Stores or if Apple will make an official comment on the situation.
Immersion
, a company that develops and licenses haptic touch feedback technology, today
filed a lawsuit
against Apple and AT&T accusing the two companies of patent infringement. Citing technologies like 3D Touch, Force Touch, the Apple Watch Taptic Engine, and vibration patterns for ringtones and notifications, Immersion says multiple Apple devices use its intellectual property.

According to Immersion, the iPhone 6, 6s, 6 Plus, 6s Plus, Apple Watch, Apple Watch Sport, and Apple Watch Edition infringe on several Immersion patents that cover haptic feedback systems. Immersion says all of the above listed devices infringe on two patents related to tactile sensations:
- U.S. Patent No. 8,619,051: "Haptic Feedback System with Stored Effects"
- U.S. Patent No. 8,773,356: "Method and Apparatus for Providing Tactile Sensations"
The iPhone 6s and iPhone 6s Plus are further accused of infringing on an additional patent, U.S. Patent No. 8,659,571, titled "Interactivity Model for Shared Feedback on Mobile Devices."
"Immersion and its employees have worked diligently for over 20 years to invent solutions and build an ecosystem of content and playback devices that enable realistic and rich digital experiences. Touch matters, as it informs, excites and humanizes the digital world we interact with every day. Many of our licensed customers are market leaders that benefit from our innovation in touch technology," said Immersion's CEO Victor Viegas.

"While we are pleased to see others in the industry recognize the value of haptics and adopt it in their products, it is important for us to protect our business against infringement of our intellectual property in order to preserve the ecosystem we have built and the investments that we have made in continuing to advance haptic experiences," added Viegas. "We will vigorously defend the intellectual property we have developed when it is infringed."
While Apple is named in the lawsuit because it produces the devices that allegedly infringe on Immersion patents, it is less clear while AT&T is named. In the filing, Immersion claims AT&T sells Apple products and offers guides, directions, and other materials that "encourage and facilitate infringing use by others," but other mobile carriers are not mentioned or included in the lawsuit.
Along with the patent infringement suit, Immersion has also filed a complaint with the U.S. International Trade Commission, seeking an exclusion order that prevents the sale of the accused Apple devices in the United States.
As rumors circulate about Apple's secret work on
virtual reality headset
prototypes, Google is developing a standalone virtual reality headset, reports
The Wall Street Journal
. Google's virtual reality headset is not reliant on a smartphone, computer, or game console, unlike existing virtual reality products like the Oculus Rift, which requires a powerful computer, or its own Google Cardboard viewer, which requires a smartphone.
According to sources familiar with Google's work, the VR headset will feature a screen, high-powered processors, and a set of outward-facing cameras.
Movidius
chips that use the camera feed to track head motion will be included, alleviating the need for an external camera to track movement.

Along with a standalone virtual reality headset, Google is also working on a "more advanced version" of the Cardboard, which will be made of plastic and will include computer chips and sensors. The updated version of the Cardboard will be released this year, perhaps in May, but
The Wall Street Journal
says the timing of the standalone headset is unclear. It could debut in 2016, but since it is early in the development process, Google could scrap it.
Google and others have shipped more than five million cardboard viewers since late 2014, helping introduce many consumers to technology that immerses them in experiences that seem to be all around them. The recent moves suggest Google now thinks virtual reality could become a moneymaker in both hardware and software.
Apple is rumored to have a team of several hundred employees working on augmented and virtual reality, exploring the ways the emerging technologies could be used in future Apple products. The company has reportedly created several virtual reality headset prototypes as part of its work.
Loud "motor"-sounding noises are being heard at a Sunnyvale campus where Apple leases at least one building, reports
AppleInsider
, speculating that the sounds could be coming from a secret car testing facility. Apple occupies a single building in a 7-building campus at North Wolfe Road and Central Expressway in Sunnyvale, which it
leased in 2014
.
AppleInsider
has previously suggested that in addition to its known offices at the location, where it conducts research and development, Apple is also operating under a shell company known as
SixtyEight Research
. SixtyEight Research is a mysterious "market research" operation that also leases one of the buildings on the campus, and given the lack of information available about the company, it could potentially be a front for the site where Apple works on its Apple Car.

Campus where Apple leases a building, via San Jose Mercury News
In recent months, a resident who lives near the 7-building campus has complained to the city of Sunnyvale about "motor" noises emanating from the area late at night. Major renovations undertaken by Apple have been underway at the site since last year, so it is unclear if the resident was simply hearing ongoing construction sounds.
"(Do) there have to (be) motor noises at 11:00 p.m. at night like last night?" the resident wrote to the city of Sunnyvale. "Even with the windows closed I could still hear it."
There continues to be no confirmed link between Apple and SixtyEight Research, or clear evidence that Apple is using the facility for its Apple Car development, but Apple has plans to build a 10-foot security fence around the area to hide its activity.
The rumored car being developed by Apple under the name "Project Titan" is still in the early stages, but Apple is said to have hundreds of employees working on the project. Over the past few months, Apple has hired dozens of new employees with expertise in the auto industry, poaching them from companies like
Ford
,
Tesla
,
GM
, and more.
Recently, "Project Titan" lead Steve Zadesky announced plans to leave the company, and Apple is said to have implemented a
temporary hiring freeze
ahead of his planned departure. Apple executives are also said to be
unhappy with the progress
being made on the Apple Car, so its future could be in question. Rumors have suggested Apple is aiming to have the final design of its car established by 2019 or 2020.
Taiwan Semiconductor Manufacturing Company (TSMC) has reached a deal with Apple to be the only manufacturer for the iPhone 7's processor, likely called the A10,
reports
The Electronic Times
[
Google Translate
]. TSMC won over Apple largely because of its 10-nanometer manufacturing process. The chip will reportedly go into full production in June.
While TSMC's 10-nanometer process is one reason the company was awarded with a deal over rival Samsung, another likely has to do with the company's
more advanced device packaging
techniques, which allow for better power performance and efficiency. However, at its conference call last month, TSMC
said
that it was hoping to ramp up 10nm production in 2017, with a slow start to production coming in the second half of 2016.

Mockup of iPhone 7 case showing flush rear camera and no antenna bands across rear
Apple used both Samsung and TSMC to manufacture the chips for the iPhone 6s, which caused some controversy as early benchmarks
indicated
that TSMC's A9 chip outperformed Samsung's in battery life. Apple
revealed
that, according to its internal testing, the variance in performance was only 2 to 3 percent.
The iPhone 7 and 7 Plus are expected to debut in September, and new details about the devices have been steadily dripping out. Last week,
MacRumors
shared
some details on the phone's design, including that it would have a flush rear camera and a lack of antenna bands on its back. Other rumors indicate that the 7 Plus may feature a
dual-lens
camera system and that it may be
waterproof
and
not have
a headphone jack.
Update: This article has been updated with information from TSMC's recent conference call, in which they stated that they hoped 10-nanometer production would ramp up in 2017 after getting a slow start in the second half of 2016.

Apple today seeded the third beta of an upcoming OS X 10.11.4 update to public beta testers, just a few days after releasing the
third OS X 10.11.4 beta
to developers and more than two weeks after
releasing OS X 10.11.3
.
The third beta is available through the Software Update mechanism in the Mac App Store for those who are enrolled in Apple's beta testing program. Those wishing to join the program can sign up on
Apple's beta testing website
.
OS X 10.11.4 appears to focus largely on under-the-hood bug fixes, security enhancements, and performance optimizations with few noticeable outward-facing changes. OS X 10.11.4 offers password protected notes in the Notes app, an import function for importing Evernote notes into the Notes app, and it includes
Live Photos support
for the Messages app.
Apple is likely to release OS X 10.11.4 in the spring, alongside iOS 9.3, watchOS 2.2, and tvOS 9.2.

Apple today released the third beta of an upcoming iOS 9.3 update to public beta testers, just a couple of days after seeding the
third iOS 9.3 beta
to developers. iOS 9.3's third public beta comes three weeks after Apple
released iOS 9.2.1
, a minor update, to the public.
Beta testers who have signed up for Apple's beta testing program will receive the third iOS 9.3 update over-the-air after installing the proper certificate on their iOS device.
Those who want to be a part of Apple's beta testing program can sign up to participate through the
beta testing website
, which gives users access to both iOS and OS X betas. For an in-depth walkthrough on downloading the iOS 9.3 beta, make sure to
check out our how to
.
Subscribe to the MacRumors YouTube channel for more videos.
iOS 9.3 is a major update to the iOS 9 operating system, introducing a long list of
new features and improvements
. iOS 9.3's biggest new feature is
Night Shift mode
, which is designed to automatically cut down on the amount of blue light an iOS user is exposed to at night by shifting to more yellow tones for the iPhone or iPad's display. With iOS 9.3, there's a number of
changes for educational users
, and the iPhone is now able to pair with multiple Apple Watches.
The update also includes new 3D Touch Quick Actions for stock apps like Weather, Settings, Compass, Health, App Store, and iTunes Store, plus it introduces password protection for individual notes in the Notes app. News in iOS 9.3 includes in-line video playback, landscape mode on the iPhone, and more personalization, while the Health app introduces a new Apple Watch-style "Activity" interface. iOS 9.3 beta 3 adds support for Verizon Wi-Fi Calling and introduces a fix for a T-Mobile bug that prevented apps from loading over a cellular connection.
A full list of changes in iOS 9.3 can be
found in our "What's New" post
. iOS 9.3 will launch to the public this spring.
Apple has fixed an issue that prevented shortened "t.co" links on Twitter from loading in Safari on the
third beta version of OS X 10.11.4
, seeded to developers for testing on Monday, according to developer Dieter Komendera. The bug affected many users in the
MacRumors
and
Apple Support Communities
forums.
Apple just sent back my radar about https://t.co/JewBctgsV7 urls not working in Safari, saying it's fixed in latest 10.11.4 beta. #finally

— Dieter Komendera (@kommen) February 10, 2016
Since November, Twitter users who click shortened "t.co" links with the secured HTTPS protocol have encountered a bug that prevents content from loading. Oftentimes, when a "t.co" link is clicked, it opens up a blank web page and hangs at a loading screen for several minutes before giving an error message.

Safari users have used temporary solutions, including reloading the "t.co" link several times, removing "https" from the URL, clearing Safari's cache, or switching to a different browser, but until now there was no official fix yet for the link loading issue. Chrome and Firefox are not affected, nor are links that do not use HTTPS.
Last month, WebKit Developer Experience Manager Timothy Hatcher tweeted that the problem was lower level than WebKit, Safari's underlying rendering engine, and that
Apple had a fix identified
. OS X 10.11.4 should be released to the public by no later than the end of March, depending on how many beta versions are tested.
A
job description
for a software engineer on Apple's "Clock Face Team" discovered yesterday points to the possibility of more robust Clock Face and Complications options in a future watchOS update. As discovered by
AppleInsider
, the listing is specifically seeking a software engineer with 3+ years of software development experience to join the Apple Watch team.

Responsible for planning and implementing new Clock Faces and Complications for Apple Watch users, the software engineer will work in close proximity to the UI design, iOS Frameworks, and QA teams. Besides the expected timeliness and attention to detail stipulations, the rest of the description for the position at Apple includes the following:
Description

As a member of the team you will have many responsibilities relating to the design, development, and testing of the device software.


Collaborating closely with the design team to push the envelope on human-computer interactions.
Creating solutions tailored to the constraints of the software and the hardware of a small, low power device.
Working closely with the iOS Apps, iOS Frameworks and Hardware teams to create robust and maintainable systems that will stand the test of time.
Coordinating with the quality assurance teams to ensure full test coverage as well as to initiate focused testing on critical components.
New Apple Watch Clock Faces and Complications have been assumed to be in the cards for future watchOS updates, but what we still don't know is when they will be released. Last September, Apple released the first major public update for Apple Watch in
watchOS 2
, which introduced three new Clock Faces: two variations on Photo Album (one that shuffles through a set album, and one that sticks to a specific image) and Time-Lapse.
Currently on
watchOS 2.1
, the next update to the Apple Watch software (watchOS 2.2) is predicted to debut at a rumored March media event. Recent
beta tests
of 2.2 don't hint at the inclusion of new Clock Faces and Complications, so there's a possibility users will have to wait a little longer for these additions. The
specific details
for the event remain nebulous, but so far the "iPhone 5se," iPad Air 3, and new Apple Watch bands are all rumored to be included in next month's yet-to-be-announced Apple event.

A new bill introduced in U.S. Congress today by representatives Ted Lieu (D-CA) and Blake Farenthold (R-TX) would attempt to block state-level efforts to ban sales of strongly encrypted smartphones, reports
Ars Technica
.
The federal bill will need to pass the U.S. House of Representatives and Senate, and be signed by the president, in order to become law. If passed quick enough, the bipartisan legislation would set precedent over state-level bills.
California
and
New York
assemblymen have introduced new bills over the past year that would require smartphone manufacturers like Apple and Google to create devices that can be decrypted or unlocked, or be subject to fines.
The virtually identical bills would require any smartphone manufactured after January 1, 2017 and sold in New York or California to "be capable of being decrypted and unlocked by its manufacturer or its operating system provider." Apple and others would face a $2,500 fine per phone in violation of the proposed law.
Apple is
strongly against
government efforts to weaken smartphone encryption. The company ceased storing encryption keys for devices on iOS 8, making it impossible for the iPhone maker to unlock content on passcode-protected devices under police request. Both iOS and Android share these default encryption settings.
In September, FBI Director James Comey
expressed concerns
that Apple and Google are "marketing something expressly to allow people to place themselves above the law." Meanwhile, Apple CEO Tim Cook
believes
providing the U.S. government with back door access means the "back door's for everybody, for good guys and bad guys."
Read the
full text
of the "ENCRYPT Act of 2016" for more details about the new house bill.
Note: Due to the political nature of the discussion regarding this topic, the discussion thread is located in our
Politics, Religion, Social Issues
forum. All forum members and site visitors are welcome to read and follow the thread, but posting is limited to forum members with at least 100 posts.
Sonos today
announced
that Apple Music will be officially available on Sonos wireless speakers starting tomorrow, ending a two month beta testing period. Sonos customers across the world will be able to
stream Apple Music content
and directly access Apple Music features including For You, Radio, and My Music.
Over the course of the beta test, which
started on December 15
, Apple Music on the Sonos platform was tested by hundreds of thousands of listeners. Apple's Eddy Cue commented on the beta test, calling it "great" and an "amazing listening experience."

"The feedback from Apple Music members on Sonos during the beta period has been great," said Eddy Cue, Apple's senior vice president of Internet Software and Services. "Sonos plus Apple Music provides an amazing listening experience at home - and we're excited to offer it to all Sonos customers starting tomorrow."
Beginning Wednesday, February 10, streaming Apple Music on Sonos speakers can be done by selecting "Add Music Services" from a Sonos controller app, choosing the Apple Music icon, and logging into the service. An Apple Music subscription or free trial is required.
Apple Music on Sonos has been highly anticipated as it was noticeably absent from the system when Apple Music first launched on June 30. Sonos previously supported the
direct streaming of Beats Music
and promised to
implement Apple Music support
before the end of 2015.
Ahead of the announcement of official Apple Music support, Sonos
conducted a study
on the positive effects of music listening in the home using an Apple Music subscription paired with a Sonos sound system. The study found that families who regularly listened to music in the home spent 67 percent more time together and ate together more often, among other positive effects.