During the New Year in Japan, many retailers often offer a
Fukubukuro
, also known as a "mystery bag" or "lucky bag", which is a grab bag filled with an assortment of products usually sold at a steep discount. Apple Japan has once again
announced
that it'll take part in the promotion, which begins January 2 in Apple Retail Stores across Japan.

Last year, Apple's Lucky Bags
sold
for 36,000 yen, or $345, and
usually contained items
like iPods, headphones and t-shirts. Purchasers of the Lucky Bags don't know what's inside the bag, and cannot get a refund unless a product is defective. Some fortunate customers have received
big-ticket items
like iPads and MacBook Airs in their Lucky Bags, which is part of why Lucky Bags have become so popular in Japan.
As with past years, Apple's Lucky Bag promotion is limited to Japanese customers. The company has not yet announced pricing for this year's Lucky Bag promotion, but it's likely to be in line with previous years' pricing.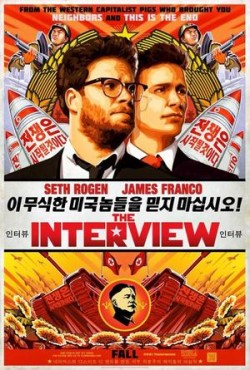 Sony Pictures recently attempted to enter talks with Apple over distributing its highly-anticipated film "The Interview" on iTunes,
reports
The New York Times
. The report notes that Apple showed no interest in the offer, which came shortly after Sony Pictures announced that it would be
canceling
the wide theatrical release of the movie after being threatened by hackers.
It remained unclear, however, whether any on-demand service would take "The Interview." According to people briefed on the matter, Sony had in recent days asked the White House for help in lining up a single technology partner — Apple, which operates iTunes — but the tech company was not interested, at least not on a speedy time table. An Apple spokesman declined to comment.
Sony
announced
yesterday that it would be showing "The Interview" at select independent cinemas, with Sony Entertainment Chairman and CEO Michael Lynton noting that the company is "continuing our efforts to secure more platforms and more theaters so that this movie reaches the largest possible audience."
The movie has been the subject of controversy throughout the later half of 2014, as it depicts two journalists attempting to assassinate North Korean leader Kim Jong-un under the guidance of the CIA. The hacking of Sony Pictures and the movie's cancellation prompted widespread reaction, with U.S. President Barack Obama
calling
the latter move a "mistake."
Apple today shared cumulative lists of the
best performing apps
in the App Store across 2014 with various media sites and on iTunes, highlighting the iPad Top Paid, iPad Top Free, iPhone Top Paid, and iPhone Top Free apps that were most popular with consumers this year.

The number one free iPhone app in 2014 was
Facebook Messenger
, which continues to have a two and a half star rating in the App Store due to Facebook's unpopular decision to
remove messaging capabilities
from the main
Facebook
app in an effort to get users to download the standalone
Facebook Messenger
app. Other popular free iPhone apps included
Snapchat
,
Instagram
, and
Google Maps
, with the top 10 listed below.
1.
Facebook Messenger
2.
Snapchat
3.
YouTube
4.
Facebook
5.
Instagram
6.
Pandora Radio
7.
Google Maps
8.
Flipagram
9.
Spotify Music
10.
2048
The number one paid iPhone app in 2014 was popular party game
Heads Up!
, which was skyrocketed to fame thanks to its multiple appearances on The Ellen Degeneres Show. First launched in 2013,
Heads Up!
asks players to guess a word based on clues given by friends. Other popular paid iPhone apps included workout app
7 Minute Workout Challenge
and photo editing app
Afterlight
.
1.
Heads Up!
2.
Minecraft - Pocket Edition
3.
Afterlight
4.
Plague Inc.
5.
Sleep Cycle alarm clock
6.
Facetune
7.
Cut the Rope 2
8.
Bloons TD 5
9.
A Dark Room
10.
7 Minute Workout Challenge
The most popular paid iPad app was, unsurprisingly,
Minecraft - Pocket Edition,
which also ranked as one of the top paid iPhone apps.
Minecraft
first debuted on iOS in 2011, but since that time, the app has been updated more than 20 times with new features, better graphics, bug fixes, and more. Its constant updates and pervasive popularity have kept it in the top list of apps for several years running. Other popular paid iPad apps were
Terraria
,
Notability
, and Minecraft-style apps
Survivalcraft
and
Terraria
.
1.
Minecraft - Pocket Edition
2.
Cut the Rope 2
3.
Heads Up!
4.
The Room Two
5.
Survivalcraft
6.
Notability
7.
Terraria
8.
Plants vs. Zombies HD
9.
Hide N Seek : Mini Game With Worldwide Multiplayer
10.
Card Wars - Adventure Time
The App Store's most popular free iPad app for 2014 was Google's
YouTube
app, which is a standalone app that lets users watch YouTube videos on their devices. YouTube used to be included with iOS, but the dedicated app was removed with iOS 6, prompting Google to release an app in 2012.
Netflix
was the second most downloaded free iPad app in 2014, followed by a calculator app,
Skype,
and
Microsoft Word
.
Facebook
and
Facebook Messenger
, two of the most popular free iPhone apps, were also popular on the iPad.
1.
YouTube
2.
Netflix
3.
Calculator for iPad Free
4.
Skype for iPad
5.
Microsoft Word
6.
Facebook Messenger
7.
Facebook
8.
Candy Crush Saga
9.
Chrome
10.
Clash of Clans
Top grossing apps for the year included
Clash of Clans
,
Candy Crush Saga
,
Game of War - Fire Age
,
Pandora Radio
, and
Big Fish Casino
.
Earlier this month, Apple
released its iTunes Store awards
, highlighting some of the best apps, music, movies, and TV shows that were released in 2014. Those winning apps included
Elevate - Brain Training
,
Threes!
,
Pixelmator
, and
Monument Valley.
Of those apps, only two made Apple's top charts for 2014 --
Threes!
was the 25th top paid iPhone app while
Monument Valley
was the 46th top paid iPhone app and 35th top paid iPad app.
Demand for the iPhone 6 and iPhone 6 Plus has been growing even as Apple has significantly boosted available supply, according to
a new survey
conducted by Piper Jaffray analyst Gene Munster. According to Munster, who surveyed 1,004 U.S. consumers about their upcoming smartphone purchase plans, demand for the iPhone has only increased since the iPhone 6 and 6 Plus launched in September.
Of consumers surveyed who plan to buy a smartphone in the next three months, 50 percent said they planned to buy an iPhone. In a similar survey conducted in September, only 47 percent were planning on purchasing an iPhone. In 2013, demand for the iPhone 5s fell following the device's launch, whereas demand for the iPhone 6 appears to be rising.

We conducted a survey of 1,004 US consumers. Of those looking to purchase a smartphone in the next three months, 50% said they plan on purchasing an iPhone vs. 47% in September, following the iPhone 6 announcement. By comparison, demand for the iPhone decreased from 50% in Sep-13 to 44% in Dec-13 following the iPhone 5S launch. Overall we believe this shows that consumers are extremely interested in the larger screen iPhone 6, a testament to the strength of the current upgrade cycle.
Munster also notes that supply checks have pointed towards increased numbers of iPhone 6 and 6 Plus devices in retail stores. As of last week, 77.6 percent of stores had iPhone 6 units in stock, compared to 56.1 percent two weeks ago.
Apple's online store shipping estimates also point towards a significant increase in supply, with Apple growing close to reaching supply/demand balance. Over the course of the last few weeks, iPhone 6 and 6 Plus shipping estimates have improved from 7 to 10 days to
just a single business day
. As of Thursday, December 18, 16 and 64GB iPhone 6 and 6 Plus models ship from Apple within a day, while the more constrained 128GB models ship within 3 to 5 days.

CNN
has
named
Tim Cook as "CEO of the Year" for 2014, pointing towards a hefty rise in stock price and some record-breaking
product launches
as the main reasons behind the award. Cook sits in first place ahead of a number of other high-profile CEOs, including John Chen of BlackBerry, Mary Barra of GM, and Meg Whitman of HP.
Though
CNN
mainly points to Apple being the "apple of Wall Street's eye again," with its stock up 40 percent this year, individual factors contributing to the rising stock price are taken into account as well.
CNN
argues Cook did "an amazing job" this year, ushering the company through major events such as the successful launch of the iPhone 6 and iPhone 6 Plus, as well as the growing ubiquity of Apple Pay. The crescendo of excitement surrounding the Apple Watch's launch in early 2015 is also cited as a big win for the Apple CEO.
Cook has arguably the toughest CEO job in America. He's had to convince skeptics that Apple can still innovate after the death of Steve Jobs. He's proven all the naysayers wrong.
CNN
's CEO of the Year isn't the only award Cook will walk away with this year. Earlier in December, he
received
the
Financial Time
's "Person of the Year" award, which cited similar reasons for the award, namely proving Apple can succeed in the wake of Steve Jobs' passing and his infusion of new and fresh ideas into the company. Cook was also
nominated
for
TIME
's 2014 "Person of the Year" award, but ultimately lost out to the
Ebola Fighters
.
As work on Apple's Campus 2 in Cupertino has continued throughout the fall, the spaceship-shaped structure has rapidly grown from
basic foundations
to the
beginnings
of an actual structure. Now, thanks some aerial shots
recently taken
by
AppleInsider
's DJI Phantom 2 Vision Plus drone, the construction site appears to be moving along rapidly with concrete slab poured around the ring of the structure and a few dozen cranes working across the site.

As noted by
AppleInsider
, the earth-built ramps previously used to gain access to the site are now gone following the installation of the concrete floor. Instead, work on an underground channel access has begun, with plans to connect the main employee entrance off of Wolfe Road to the garage underneath the main structure and the two above-ground parking garages.
One of the biggest advancements to the campus worth noting is the separate 120,000 square foot "event center" that is costing the company around
$161 million
and will house an auditorium and product demo space for the company's media events. The outline of the primarily underground structure has received more definition alongside a surrounding bank that will eventually be tree-lined.
The parking facility, which includes an underground segment, is also rising rapidly, and is currently built up to the third level. It's the first of two similar structures being built that will together provide parking spaces for over 5,000 cars visiting the campus.

Though construction has continued steadily throughout the last half of 2014, the Apple's Campus 2 obviously still has a long way to go until completion. Besides the main "spaceship" structure, event theater, fitness center, and parking garages, Apple also
submitted
revised plans in October adding a few offices, testing facilities, and additional parking garages onto the second phase of construction. The complete campus is expected to be finished by the end of 2016.
Apple today released a new security update that's designed to address a "critical security issue" with the Network Time Protocol service on OS X. Apple recommends that all Yosemite, Mavericks, and Mountain Lion users install the update "as soon as possible."

The update appears to address a problem that was highlighted
by the U.S. Government
on Friday, December 19 and originally discovered by the Google Security Team. The vulnerability has the potential to allow an attacker to execute arbitrary code using the privileges of the ntpd process.
Google Security Team researchers Neel Mehta and Stephen Roettger have coordinated multiple vulnerabilities with CERT/CC concerning the Network Time Protocol (NTP). As NTP is widely used within operational Industrial Control Systems deployments, NCCIC/ICS-CERT is providing this information for US Critical Infrastructure asset owners and operators for awareness and to identify mitigations for affected devices. ICS-CERT may release updates as additional information becomes available.

These vulnerabilities could be exploited remotely. Exploits that target these vulnerabilities are publicly available.

Products using NTP service prior to NTP–4.2.8 are affected. No specific vendor is specified because this is an open source protocol.
Apple has faced several vulnerabilities over the course of 2014, most recently releasing an OS X bash update in September to fix the "Shellshock" security flaw. Today's security update can be downloaded from the Mac App Store.
Update
: As
noted by Reuters
, this update marks the first time Apple has deployed an automatic security update, which can be installed without user authorization.
Microsoft is hoping to lure MacBook users to its Surface Pro 3
with a new site
that's aimed at users who are considering switching from an Apple laptop to one of Microsoft's surface tablets.
Launched
over the weekend
, Microsoft's "Making the Switch" site includes sections on Windows basics, questions and answers on transitioning from a MacBook to a Surface Pro 3, content migration, and using a Surface Pro 3 with an iPhone, iCloud, and iTunes.

In the section dedicated to current MacBook users, Microsoft includes several tips on how to perform basic functions on a Surface Pro 3, like right clicking, searching, accessing system settings, installing applications, and more. The site also covers viruses and replacements for FaceTime and iMessage, with Microsoft recommending Skype over the Apple options.

Microsoft often tries to attract iPad and MacBook users to its line of Surface tablets, and has a history of publishing ads that compare its products to Apple products. In 2013 and early 2014, Microsoft focused
heavily on anti-iPad ads
that compared the tablet to the Surface 2, but after the May launch of the more powerful 12-inch Surface Pro 3, the company moved on and
began targeting
Apple's MacBook.
Most recently, Microsoft launched a November "Winter Wonderland" holiday ad that highlighted the Surface Pro 3's versatility compared to the MacBook Air, pointing out the tablet's kickstand and touch screen. Microsoft has run quite a few
anti-MacBook ads
over the course of 2014, featuring the Surface Pro 3's abilities to function as a full-on notebook computer, with the tagline "The tablet that can replace your laptop."
Apple today
launched
a new Tumblr page highlighting the touchstones of pop culture across 2014. Mirroring the album art layout of iTunes itself, the company's Tumblr site lists the best music, movies, television, and books of the past year by showcasing various images and GIFs related to the content.

As with any Tumblr blog, users can like a post, share the content on Facebook and Twitter, and reblog it to their own tumblr page. A "See All" button allows users to delve even further into each category, highlighting a more extensive list for each of the four main mediums beyond the central hub.
The Best of 2014 blog shows off a variety of different pop culture milestones from the past year.
Guardians of the Galaxy
,
The LEGO Movie
,
Fargo
,
Gone Girl
, and artists like Nicki Minaj and Charli XCX all get their own mention on the page.

Apple has seen a bit of a resurgence on social media recently, with the company previously
launching
a Tumblr blog for the iPhone 5c back in March, and Tim Cook himself
joining Twitter
in September of 2013. As noted by
9to5Mac
, Apple also
started an Instagram account
for iTunes just two weeks ago.
Apple's expanded social media presence comes four months after the company
picked up Musa Tariq
, Nike's former senior director of social media. Before working at Nike, Tariq worked closely with Apple's head of retail Angela Ahrendts at Burberry, helping with the brand's global expansion, and he may also be behind Apple's recent social media push.
Apple's 12-inch MacBook Air and the Apple Watch are expected to enter mass production in 2015 as the company's supply partners have accelerated component production for both products,
reports
Digitimes
. Supply chain sources note that the 12-inch MacBook Air will feature Intel's Broadwell processors and a new ultra-thin design. The new notebook is also expected to be available in limited supply when it launches due to yield issues with components, and will be primarily manufactured by Quanta Computer.

This information about the 12-inch MacBook Air provided by
Digitimes
lines up with previous reports, as Apple was rumored to be developing a
new form factor
complete with a buttonless trackpad and a fan-less cooling system for the laptop. Intel
launched
its new ultra low power Broadwell Core M processors this past November, which will likely power the 12-inch MacBook Air.
Aside from an ultra-slim design and a new processor, Apple will also
look to offer
the 12-inch MacBook Air in Silver, Gold, and Space Gray options when it launches in mid-2015.
Apple Pay is seeing impressive early adoption numbers according to a new
ITG Investment Research Report on Mobile Payments
(via
MarketWatch
), which suggests Apple's new payment service was responsible for a total of 1 percent of digital payment dollars during the month of November.
Apple still trails industry leaders like Square and PayPal, which captured 18 and 78 percent of digital payment dollars in November, respectively, but ITG analysts suggest Apple Pay is showing strong momentum given that it's available only to customers with the newest hardware and supported by a limited number of merchants.

According to the report, which uses data from ITG's Investment Research consumer panel, 60 percent of new Apple Pay customers used the service on multiple days throughout November, averaging 1.4 use times per week. In comparison, only 20 percent of new PayPal customers used the service multiple times during the same time period.
Among customers who used Apple Pay, Whole Foods was the location where the service was used most, capturing 20 percent of all Apple Pay transactions. Walgreens came in second, with 19 percent of transactions, and McDonald's was third, with 11 percent of transactions. Whole Foods was also saw the highest spending, responsible for 28 percent of all Apple Pay dollars spent.
Available since October 20, Apple Pay is accepted at several of Apple's partner stores and at more than 200,000 retail locations where NFC payments are accepted. Apple has given little indication of Apple Pay's early success, but in October, Apple CEO Tim Cook revealed that Apple Pay had seen
more than one million credit and debit card activations
during its first 72 hours of availability.

Actress Kate Winslet is currently in negotiations to play the lead female role in the upcoming Jobs biopic, reports
Variety
. Winslet, aged 39, is best known for dramatic movies like
Titanic
,
Divergent
,
All the King's Men
, and
Finding Neverland
.
It remains unclear what role Winslet will play, but female parts in the movie are rumored to include Steve Jobs' daughter Lisa Brennan and Katie
Cotton
, Apple's well-known former PR lead.
Natalie Portman was formerly in talks to play a major female role in the film, but she
pulled out of negotiations
in early December. Actress Jessica Chastain, of
The Help
, may also be in talks for a part.
After some difficulties in casting, it seems the Jobs biopic is finally taking shape. Both
Leonario DiCaprio
and
Christian Bale
passed on the role of Steve Jobs, leading it to be
taken by Michael Fassbender
, and the role of Steve Wozniak will be
played by Seth Rogen
.
According to
Variety
, Jeff Daniels is still being considered for the role of former Apple President John Sculley, and Boardwalk Empire's Michael Stuhlbarg recently
signed on to play
Andy Hertzfeld, one of the members of the original Macintosh development team.
The Jobs biopic, now
owned by Universal Pictures
, is based on Walter Isaacson's Steve Jobs biopic. Penned by Aaron Sorkin, the movie will consist of three continuous 30-minute scenes that cover
three of Steve Jobs' product launches
- the NeXT cube, the original Mac, and the iPod.
(Image via Mingle MediaTV)