Development on new features for iCloud is being held up by "deep organizational issues," according to a new report from
The Information
, which suggests organizational problems are complicating iCloud products and holding up releases. Much of
The Information
's report requires a subscription to access, but the article's introduction gives a hint at what's going wrong at Apple.
With iOS 8, Apple introduced some major overhauls to iCloud, including iCloud Drive, which allows users to see all of their files in a dedicated folder on the Mac, similar to Dropbox, and iCloud Photo Library, an ambitious project that lets users upload all of their photos to iCloud.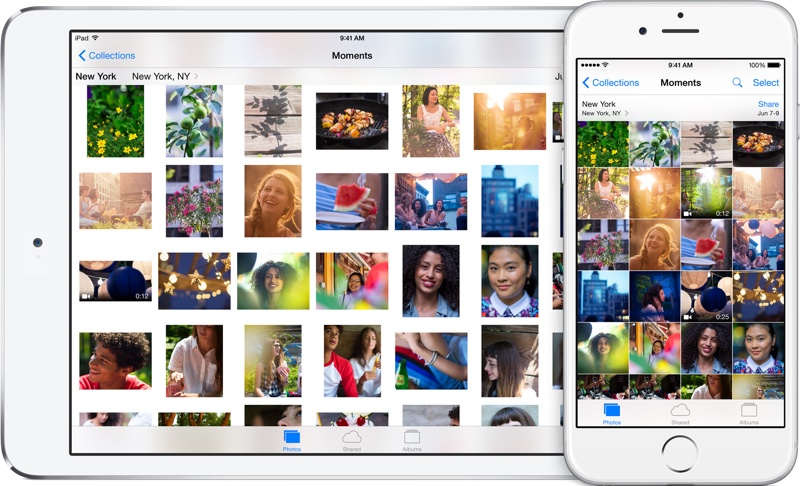 It seems these features may not be as fully fleshed out as Apple would like, especially when it comes to iCloud Photo Library. iCloud Photo Library wasn't
released to the public
until iOS 8.1, and it remains in a beta testing phase, with
speculation suggesting
that iCloud's negative public image due to
hacked celebrity accounts
and photo leaks may have led to its delay.
Apple is great at building hardware and software that runs on it. But it has long struggled to build services reliant on software that runs remotely rather than on devices. While company executives say they are making progress, interviews with nearly a dozen current and former Apple employees paint a different picture.

Deep organizational issues are holding up releases and complicating products.
According to
The Information
, Apple's "photo vision" has yet to be "fully realized," with internal problems like the lack of a centralized iCloud team leading to iCloud Photo Library's delayed beta release and the lack of the Photos for Mac app, which isn't expected to be completed until 2015.
Photos for Mac, which will integrate with iCloud Photo Library for a complete photo editing and management system, is said to be taking on elements of both iPhoto and Aperture, two apps that Apple has opted to discontinue in favor of the Photos for Mac app. Launching iCloud Photo Library without a companion Mac app leaves a major piece of the iCloud puzzle missing, as users are not able to edit iCloud Photo Library photos natively on their laptops and desktop computers.
While iCloud Photo Library will remain incomplete for some months yet, Apple has been adding features to the iCloud Photos web app as a stopgap measure. Just last week, the company added a
much-needed upload feature
to its iCloud.com website, allowing users to add photos to iCloud Photo Library outside of their iOS devices for the first time.
iCloud Photo Library is not the first Apple service that's been delayed by organizational issues within the company. iOS in the Car, which later became CarPlay,
saw development issues
ahead of its official launch as it did not fit neatly into an existing hardware or software category.
Internal issues
have also been said to be affecting the development of the Maps app and the introduction of new features, like transit directions, due to poor planning, project management issues, and an ongoing loss of developers.
As part of its
campaign
announced late yesterday to support the upcoming World AIDS Day, Apple has
also confirmed
its annual Black Friday sale on November 28, which is branded this year as the (RED) Special Shopping Day Promo.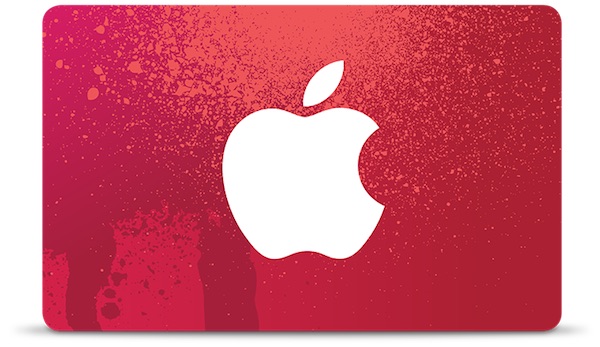 The U.S. promotion is offering (RED) gift cards to customers who purchase a qualifying product on Black Friday. Unlike last year, Apple is including the iPhone in the (RED) promotion this year, offering a $50 gift card for iPhone 6, iPhone 6 Plus, iPhone 5s, and iPhone 5c purchases except for those made with no money down through the online store.
Gift card amounts for other products vary and include $100 on select Macs, $50 on qualifying iPads, and $25 each on qualifying Apple TV, iPods, and Beats hardware. Some of these amounts are lower than
last year's Black Friday sale
, which provided $150 gift cards for Mac hardware, $75 for the iPad Air and $50 on iPods. This year's sale includes the following hardware and gift card values:
-
iPhone ($50)
: iPhone 6 Plus, iPhone 6, iPhone 5s, iPhone 5c
-
iPad ($50)
: iPad Air 2, iPad Air, iPad mini 3, iPad mini 2, iPad mini
-
Mac ($100)
: iMac, MacBook Pro, MacBook Air, Retina iMac, Retina MacBook Pro
-
iPod ($25)
: iPod touch, iPod nano
-
Apple TV ($25)
-
Beats by Dr. Dre ($25)
: headphones and speakers
The (RED) Special Shopping Day Promo begins on November 28 and lasts for one day or while supplies last. This Black Friday sale is part of Apple's
recently announced
World AIDS Day campaign, and in addition to the gift cards for customers on Friday, Apple will also donate a portion of its retail and online sales from Black Friday, November 28 and Monday, December 1 to the Global Fund to fight AIDS.
Interest in Apple's iPhone and iOS platform remains high with continued strong hardware sales driven by the iPhone 6 and 6 Plus launch pushing App Store downloads to record-setting levels in October,
reports mobile marketing firm Fiksu
.

According to Fiksu's October App Store Competitive Index, app downloads reached a record-setting high of 7.8 million per day across the top 200 free iOS apps. This is a 42 percent jump from September and a 39 percent increase year-over-year, with the trend expected to continue into the holidays.
Fiksu also highlights a disparity between rising advertising costs and a drop in marketing costs per loyal user for app developers, pointing to how nurturing a loyal user base can ensure users immediately add their favorite existing apps to new devices.
Despite the marked rise in advertising costs particularly on iOS, the Cost Per Loyal User Index (CPLU) indicated a slight decline in October to $2.16 from September's $2.25. This decrease is a result of the tendency of app users to quickly re-download their most-used "vital" apps during upgrades. The first set of apps users download on their new iPhone 6s are likely to be those they can't live without, which makes them much more likely to become loyal users of those apps.
Apple's iPhone 6 and 6 Plus launched in September with a record-breaking
10 million units sold
during the first weekend of retail availability. Apple
sold
a total of 39.3 million iPhones in fiscal Q4 2014 and 169.2 million iPhones for the year. This growth is expected to continue in the holiday quarter with
predicted sales
of 71.5 million units.
Following this past weekend's promotion that saw Chase customers being offered
free early downloads
of David Guetta's upcoming album just for adding their cards to Apple Pay, the bank has launched a new national campaign touting Apple Pay. The new campaign begins today with a 30-second ad featuring Fun front man Jack Antonoff's side project Bleachers using Apple Pay at several locations around Los Angeles as they prepare for a rooftop concert.
While much of the attention surrounding Apple Pay has been focused on the major retailers supporting (or not supporting) the mobile payment service, Chase's ad shows the potential for small businesses to also benefit from Apple Pay. Small businesses signed on with the
Chase Paymentech
service for payment processing can use Chase's
Future Proof Terminal
to accept Apple Pay payments at the register or SDK tools to accept Apple Pay in apps.
Chase
tells Ad Age
that Apple retained creative control over some aspects of the ad, requiring that Apple Pay usage be depicted in realistic situations, but that the company was easy to work with.
"We spent half day with them in Cupertino and they're storytellers," she said. "So are we." As guidance, the technology company took Chase through its history of marketing efforts with various partners. [...]

"Our concepts went to Phil [Schiller], our storyboards went to Phil and someone from the brand team was on the shoot, so they were involved there too," said Ms. Canavari.
The 30-second version of Chase's new ad is planned to air in a number of prominent time slots on major networks, including primetime shows, sporting events, and holiday specials. A longer 90-second version of the ad is also debuting on YouTube today.
While Apple has not directly advertised Apple Pay in any television commercials, several Apple Pay partners including
MasterCard
and now Chase have run significant ad campaigns focused on the service.
Shipments of Apple's iPhone are expected to surge to 71.5 million units in Q4 2014 before the company decreases shipments to an estimated 49.4 million units in Q1 2015, according to a new report from KGI Securities analyst Ming-Chi Kuo. The analyst estimates that the iPhone 6 and 6 Plus will account for nearly 57 million of the fourth-quarter number and that the iPhone 5c and iPhone 4S will experience quarter-over-quarter growth in Q1 2015 before Apple ceases production of both phones later in the year.

Kuo notes that he expects shipments of the iPhone 6 to outnumber shipments of the iPhone 6 Plus by a 2:1 ratio:
We attribute the shortage of iPhone 6 Plus partly to less smooth production than iPhone 6. Moreover, while iPhone 6 Plus attracted greater attention when it was launched, we think more consumers will prefer iPhone 6 as they can operate the handset with one hand. Eventually, iPhone 6 shipments will outperform those of the iPhone 6 Plus model.
Sales of the iPhone 6 and iPhone 6 Plus
topped ten million
during the launch weekend for both devices, with the larger model seeing supply constraints. However, shipping times for the iPhone 6 Plus
improved
last week, with the 16GB model showing a shipping estimate of 7 to 10 days and the 64GB model showing an estimate of 2 to 3 weeks. A
survey
of U.S. customers done by Consumer Intelligence Research Partners (CIRP) earlier this month also noted that U.S. customers are favoring the iPhone 6 over the iPhone 6 Plus by a 3:1 ratio.
Update
: This article initially stated the 71.5 million estimate was for iPhone 6 and 6 Plus sales when it is actually for all iPhone models.
Apple today
announced
its
campaign
for World AIDS Day 2014 done in collaboration with
(Product) RED
, noting that it will offer a special Apps for (RED) section in the App Store that will contain 25 apps with exclusive new content that will benefit the Global Fund to fight AIDS. In addition to these special apps, Apple will also donate a portion of its retail and online sales on Friday, November 28 and Monday, December 1.
"Apple is a proud supporter of (RED) because we believe the gift of life is the most important gift anyone can give," said Tim Cook, Apple's CEO. "For eight years, our customers have been helping fight AIDS in Africa by funding life-saving treatments which are having a profoundly positive impact. This year we are launching our biggest fundraising push yet with the participation of Apple's retail and online stores, and some of the brightest minds in the App Store are lending their talents to the effort as well."

The Apps for (RED) campaign in the App Store will run from Monday, November 24 to Sunday, December 7, and will include special versions of apps like
Angry Birds
,
Clash of Clans
,
DJay 2
,
Clear
,
Paper
, and more. On Friday, November 28, Apple's customers in the United States will receive a special (RED) iTunes gift card with the purchase of select Apple products, as the company will donate a percentage of each gift card to the Global Fund to fight AIDS. On Monday, December 1, Apple will donate a portion of every sale at its retail and online stores to the Global Fund to fight AIDS.
Apple and (Product) RED have worked together for a number of years, as the organization
announced
in June that Apple had contributed $75 million. Throughout the history of their partnership, Apple has released a number of (RED) devices including iPod nanos and shuffles, iPad Smart Covers, iPhone Bumpers, and iPhone cases. With every (RED) product bought, Apple donates a portion of the purchase price to the charity.
Apps for (Product) RED is
live
in the App Store.
The dual-core A8 chip powering Apple's iPhone 6 and 6 Plus appears to be capable of handling 4K video playback, despite the fact that the two iPhones have native resolutions of 1334 x 750 and 1920 x 1080 pixels, respectively.
4K video playback on the iPhone 6 and 6 Plus was first discovered by the developers behind
WALTR
, a Mac app that's designed to make it easy to upload and convert any music or video file to an iPad or iPhone for native playback, and reported by
TUAW
.
The discovery was made by the developers of WALTR, a great Mac app that allows users to quickly upload video files to their iPhone which aren't supported by iTunes, such as FLAC and MKV files. While testing the app developers found it is possible to playback 4K videos on the iPhone 6. Even if Apple hasn't announced it, the iPhone 6 and 6 Plus are ready to play 4K videos.
With resolutions of 1334 x 750 and 1920 x 1080, the iPhone 6 and iPhone 6 Plus won't be able to reproduce the detail in a 3840 x 2160 4K video, but the A8's ability to play 4K content means 4K videos side-loaded onto one of Apple's two devices will still be watchable.
It's highly unlikely many users will load 4K videos on their iPhones due to the massive file size of 4K content and the fact that there's little practical use for it, but it has the potential to be a somewhat useful feature for some users who want to play 4K video recorded on their devices as there are
apps available
that advertise 4K video recording on the iPhone 6 and 6 Plus.
The latest update to OS X Yosemite,
10.10.1
, appears to be causing some users to be unable to play YouTube videos in Safari. According to threads on the
Apple Support forums
and
Google's Product forums
, some users that attempt to play YouTube videos are seeing only
black screens
with audio clipping or are experiencing problems loading videos.
Other users are able to play videos, but are seeing a brief error message before a video begins to play, and still other users are getting complete browser crashes when attempting to watch a video. For some users, the problems just started a few hours ago, suggesting the issue may be on YouTube's end.

I installed Yosemite on my iMac (20-inch, Mid 2007) when it was first released and I had no issues whatsoever.

Last night I updated Yosemite to 10.10.1 and now all of a sudden Safari Version 8.0 (10600.1.25.1) won't play any YouTube videos. All I get is a black screen with a little audio clipping.

When using Firefox (v32.1.1) or Chrome (v38.0.2125.122) everything works ok.
MacRumors
has confirmed the problem and has also had some trouble loading certain YouTube videos in Safari. Users on the support forums have tried various methods to fix the issue, including resetting PRAM, clearing cookies and caches, but nothing appears to work to fix the problem. One user
discovered a temporary fix
, going to Develop --> User Agent --> and checking Google Chrome - Mac, but the fix resets when the browser is closed.
YouTube videos appear to be playing fine in both Chrome and Firefox, so a workaround until a fix is available is to watch videos in an alternate browser.
Released to the public on Monday after two weeks of testing,
OS X 10.10.1
bundled in reliability improvements to Wi-Fi, Microsoft Exchange, Mail, and Back to My Mac. Apple has already
seeded a second Yosemite update
, 10.10.2, to developers, but that beta has its own issues, including problems with Chrome, and user reports suggest the Safari error is present on 10.10.2 as well.
Update
: Users on OS X 10.10.0 are also reporting the issue, suggesting it is indeed a YouTube problem.
Update 2
: YouTube videos are once again working properly for Yosemite users.
Microsoft today launched a new video advertisement that compares its Cortana virtual assistant to Apple's own digital assistant, Siri, showcasing Cortana's contextual reminders and traffic alerts, two functions that Siri does not have.
In the ad, entitled "Siri vs. Cortana: Bigger," Cortana and Siri have a "conversation" where Cortana queries Siri about her new abilities in the iPhone 6 and Siri continually responds that she just "got bigger."
Cortana: Hi Siri, looks like you're in a new phone. Congratulations.
Siri: Yes, I got bigger.
Cortana: Oh, are you more like me now? Can you give reminders based on who calls or texts?
Siri: No, I got bigger.
Cortana: How about traffic alerts? Can you tell people to leave early based on traffic reports?
Siri: No, seriously, I just got bigger.
Cortana: That's okay. Happens to everyone this time of year.

Microsoft
first announced Cortana
in April of this year. The digital assistant, designed to compete with Apple's Siri, is named after the AI character in the popular
Halo
video game series and is voiced by actress Jen Taylor. With Cortana, Microsoft aims to emulate real personal assistants, and Cortana will ask questions and monitor user activity to learn more about its users. Cortana, available on Windows devices, can perform a few functions that Siri is not capable of, including scheduling reminders from text messages and mapping out traffic patterns to provide travel recommendations.
Siri may not have received updates specific to the iPhone 6, but the virtual assistant did gain new capabilities with the release of iOS 8, including Shazam music integration, the ability to purchase music in iTunes, streaming voice recognition, and hands-free voice activation with the command "Hey Siri."
Cortana has been starring in a series of anti-Siri advertisements since July, with the first advertisement highlighting
context-aware reminders
and the second showcasing Cortana's
mapping capabilities
.
Microsoft has a long history of targeting Apple in its advertisements, comparing its
Surface line of products
to Apple's iPad and iPhone. Just this week, Microsoft launched a new "Winter Wonderland" ad that pits the Surface Pro 3
against the MacBook Air
, highlighting the Surface's kickstand, portability, and touchscreen.
Following
two weeks of testing
on the iCloud beta site for developers, the consumer-facing
iCloud.com site
has gained support for uploading images to iCloud Photo Library (via
iFun.de
[
Google Translate
]).
Before the addition of the new uploading tool, the standard iCloud.com site allowed users to view all of their iCloud Photo Library images, as well as download and delete them, but it did not have a tool to allow users to upload photos captured with non-Apple devices.

New toolbar with upload support on iCloud.com site at top, previous iCloud.com toolbar on bottom
The new uploading feature on the iCloud.com site makes it possible to upload JPGs, but as with the beta feature, other image and video formats like .PNG, .MOV, .AVI, .MP4, and more are not supported. When a file is uploaded to the site, it syncs instantly to all of a user's iOS devices, much like a photo taken on an iPhone or iPad or added to iCloud Photo Library via the iOS Photos app.
Currently in beta and introduced alongside
iOS 8.1
,
iCloud Photo Library
stores all of the photos and videos that a user takes in iCloud, making them available on all iOS devices and Macs. iCloud Photo Library images can be viewed in the Photos app on iOS or through iCloud.com on the Mac, and the upcoming Photos app that Apple is creating for Macs will also work with iCloud Photo Library.
Users should be aware that photos uploaded to iCloud Photo Library use iCloud storage space. Apple offers 5GB of storage space for free, with additional plans ranging from $0.99 for 20GB of storage space to $19.99 for 1TB of storage space.
Speaking with
CNN
, Square founder Jack Dorsey confirmed that the payment processing service will support Apple Pay in the coming months, bringing Apple Pay to small business owners. In the interview, Dorsey
reiterates
his opinion that he does not view Apple Pay as a competitor and wants to add the mobile payments service as an available option for Square users.
"We're not building a credit card. We're not building a payment device. We're building a [cash] register, and this register accepts all these forms of payments," Dorsey told CNN in an interview.
While the
existing Square Reader
can process credit card payments via an iPad or iPhone, the hardware is not equipped to handle the wireless transactions required by Apple Pay. In order to support Apple's mobile payment technology, Square will need to introduce all new hardware with built-in NFC connectivity.

Square is currently working on an
EMV chip card Reader
that it plans to introduce in the spring 2015, but that upcoming device
does not support
NFC, making it unclear when in 2015 an NFC-compatible Square Reader might be released.
Apple Pay
launched
last month alongside iOS 8.1 and is available only in U.S. with global expansion planned in the future. The payment service is supported by a number of large retailers, major banks and restaurants including the recently added
Disney Store
, Sephora,
SunTrust Bank
, and Levi's Stadium,.
Credit card issuer and major bank Chase has been one of the highest profile Apple Pay partners since the service was
announced
in September and launched one month ago. This weekend, the bank has launched a plan to entice more Chase Visa card holders into Apple Pay with a free early-access music download.

From November 21-23, users who add a
Chase Visa card into Apple Pay
will receive
exclusive early access
to David Guetta's new album "Listen." Apple Pay users can receive their iTunes Store redemption codes through the Chase app, which received an update today that is required for the Apple Pay promo to appear.

The new album from Guetta officially launches on Monday, and is currently available for pre-order through the iTunes Store for $11.99.
Chase is not the first major bank to try to entice customers to try out Apple Pay, with Wells Fargo offering
$10-$20 credits
just for making an Apple Pay purchase on a Wells Fargo card by the end of this month.
Apple Pay has seen a number of other enhancements in recent days, including the addition of in-app Apple Pay support in the
Disney Store app
, another of the service's key partners mentioned alongside Apple Pay's unveiling. Apple Pay had already been accepted in Disney's retail stores, with Apple's own Eddy Cue
showing off
the service in a Disney Store earlier this week.Version 3.2.1 of the company's app, landing just before the holiday season rush, brings support for Apple Pay for the iPhone 6 and 6 Plus. Despite Apple Pay being supported available for the iPad Air 2 and iPad Mini 3, the iPad version of the Disney Store app does not yet include it.
Another of Apple's early in-app partners,
Levi's Stadium
, rolled out Apple Pay support earlier this week as well for visitors to the San Francisco 49ers home stadium in Santa Clara.
On the in-store front, a number of new retailers also rolled out support for Apple Pay, including several
grocery store chains
and just today Sephora announced (
via TechCrunch
) an early rollout in its Manhattan and Bay Area stores ahead of a full rollout in the near future. Sephora will initially accept Apple Pay at its Union Street and Powell Street stores in San Francisco, Valley Fair store in Santa Clara, Stanford store in Palo Alto, Burlingame store in Burlingame, and Lexington store in New York City.
With the
recent release
of the WatchKit SDK for Apple Watch to app developers, and Apple's promise that Apple Pay and the Apple Watch will be
closely tied
, the retailer and app support of Apple Pay will no doubt continue to grow.
The
Chase Mobile
[
Direct Link
],
Levi's Stadium
[
Direct Link
], and
Disney Store
[
Direct Link
] apps can all be downloaded from the App Store for free.
Update 8:41 PM
: Apple has sent out emails to customers acknowledging an issue with the original redemption codes not providing the full album and including a new redemption code to obtain the remaining four tracks from the album free of charge.