Apple may be preparing to launch an iPhone 6 battery exchange program for undisclosed reasons, according to Japanese website
Mac Otakara
.

It is unclear if the iPhone 6 program would be related to Apple's existing
iPhone 6s battery replacement program
. Apple launched that program
in November
after it determined that a "very small number of
iPhone 6s
devices may unexpectedly shut down" due to a
manufacturing issue
.
A number of iPhone 6s users said their devices typically shut down with around 30% battery life remaining. Apple noted the shutdowns are not a safety issue, but rather a feature designed to protect the iPhone's internal components from low voltage. However, affected batteries still need to be replaced.
Apple also has an
iPhone 5 battery replacement program
, which it
launched in August 2014
after it determined that a "very small percentage of iPhone 5 devices may suddenly experience shorter battery life or need to be charged more frequently," so an iPhone 6 program would not be unprecedented.
Mac Otakara
accurately leaked several
iPhone 7
and iPhone 7 Plus features, including the
removal of the headphone jack
and a
glossy black color
, but some of its rumors, such as a
new Jet White color
for iPhone 7, have yet to materialize or proven incorrect. File this rumor in the "maybe" cabinet.
Update:
Apple has reportedly told
AppleInsider
that "there are no plans" for an iPhone 6 battery exchange program.
"We constantly evaluate service statistics," one source inside Apple corporate said. "There are no plans or grounds for a wide iPhone 6 battery exchange program at this time."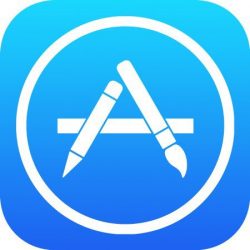 Apple today announced changes to its
App Store
pricing policy in India, Turkey, and the U.K., citing fluctuating foreign exchange rates and taxation changes as reasons behind the move.
In the United Kingdom, Apple is raising the prices for apps and in-app purchases by at least 25 percent, in light of the weak pound exchange rate, which has been down against the dollar by about 19 percent since the Brexit vote.
Apps on sale for $0.99 cents will now cost an equivalent £0.99, rather than £0.79. Apps at price Tier 2 will cost £1.99, up from £1.49, with similar equivalent hikes for higher tiers and in-app purchases. Subscription prices will not be affected.
In India, a service tax of 14 percent as well as levies of 0.5 percent were introduced by the government from December 1, 2016. In Romania, the tax rate has increased from 19 to 20 percent. In Russia, a value added tax (VAT) rate of 18 percent has been introduced. Apple will submit the collected revenue to authorities on developers' behalf.
Apple's email notification to developers today covered the iOS and
Mac App Store
, but price increases are likely to come into effect across iTunes purchases like TV shows and movies. In October, Apple
hiked Sterling prices across its Mac lineup
for similar reasons.
The App Store price increases are set to go live in the next seven days. The announcement comes on the same day U.K. inflation surged to 1.6 percent, an increase put down to rises in air fares and the price of food, as well as prices for motor fuels.
Apple will release updated Mac notebooks with Intel's next-generation Kaby Lake processors later this year, according to the latest research note from KGI Securities analyst
Ming-Chi Kuo
.

Kuo said new 12-inch MacBook models with Kaby Lake processors will enter mass production in the early second quarter, which starts in March, and noted a 16GB of RAM option could be added—presumably as a high-end or built-to-order configuration. The two current 12-inch MacBook configurations include 8GB of RAM.
Likewise, Kuo said new 13-inch and 15-inch
MacBook Pro
models with Kaby Lake processors will start mass production in the early third quarter, which starts in July. The research note did not specify how much RAM these models will have, but 16GB could remain the limit due to the
restrictions of current memory designs
.
Interestingly, Kuo also mentions a "15-inch MacBook" that will include 32GB of RAM and enter mass production in the early fourth quarter, which starts in September. He said this model will be "the most significantly redesigned product this year," and he believes it will adopt desktop-class RAM to satisfy high-end users.
Given the high-end specifications, it is likely that this 15-inch MacBook would be part of the MacBook Pro lineup, but Kuo did not specify. Beyond faster processors and increased memory, Kuo said most other specifications and the design of all of the notebooks will be similar to equivalent models released in 2016.
Kuo believes the new Kaby Lake notebooks will be power efficient, which may positively affect shipments. He estimates that Mac notebook shipments will resume year-over-year growth at about 10% on the strength of the new models, while shipments will be quicker as production delays affecting 2016 models are resolved.
Kuo also expects Apple to discount the 13-inch MacBook Pro with a standard row of function keys this year as that model gradually replaces the 13-inch
MacBook Air
in Apple's notebook lineup.
While no release dates were mentioned, Kuo previously said he expects new MacBook Pro models with 32GB of RAM to launch in the
second half of 2017
.
Apple advertises that the latest
MacBook Pro
models provide
up to 10 hours of battery life
on a single charge for web browsing and iTunes movie playback, but a user's mileage may vary based upon factors such as display brightness, which apps are running, and external devices connected.
For this reason, Apple lists apps using a significant amount of energy under the battery menu in the macOS menu bar. The feature enables users to monitor which apps are drawing a lot of power and impacting battery life, whether it be the built-in Spotlight tool or a power-hungry web browser with several tabs open.

Now, Apple has gone one step further and expanded the feature to include display brightness. On the
latest macOS Sierra beta
, when a Mac's display is set above 75% brightness—or at least 13 out of 16 notches—a new item called "Display Brightness" is listed under the battery menu.
Clicking on "Display Brightness" lowers the Mac's brightness to 75%. Likewise, when we updated a new MacBook Pro to the fourth beta of
macOS Sierra
10.12.3, the display's brightness was automatically lowered to 75%. This is the same brightness level as Apple used during its latest MacBook Pro battery tests.

New: "Display Brightness" is now listed and "Apps" has been dropped from the title
Battery life on the latest MacBook Pro models has been a controversial topic since the notebooks launched in October. A subset of users have reported getting as little as
three to six hours of battery life
on a single charge, sometimes even with only basic web browsing and other non-intensive tasks.
Apple has consistently stood by its advertised battery life for the latest MacBook Pro. It did, however,
remove the "time remaining" battery life indicator
on macOS Sierra 10.12.2, noting the estimates "couldn't accurately keep up with what users were doing" because of the "dynamic ways" people use their Macs.
Consumer Reports initially
failed to recommend the latest MacBook Pro
because of battery life inconsistencies, but it later
worked with Apple
and learned that a Safari bug triggered by its own testing configuration was to blame for the mixed results. Apple fixed that bug in macOS 10.12.3, and Consumer Reports has since reversed course and
now recommends the latest MacBook Pro
after retesting.
The new feature is currently limited to beta testers. It will be widely available when macOS 10.12.3 is officially released over the coming days.
Apple today has honored
Dr. Martin Luther King, Jr.
with a
full-page tribute
on its website. A photo of Dr. King is accompanied by a quote of his: "Commit yourself to the noble struggle for equal rights. You will make a greater person of yourself, a greater nation of your country, and a finer world to live in."

Apple CEO
Tim Cook
also tweeted a photo of Dr. King and said "we honor [him] by working to help achieve justice and equality."
We honor #MLK by working to help achieve justice and equality. "We may have all come on different ships, but we're in the same boat now." pic.twitter.com/dVQfg3CTSd

— Tim Cook (@tim_cook) January 16, 2017
Today is
Martin Luther King Jr. Day
in the United States to commemorate Dr. King around his birthday. The iconic
Civil Rights Movement
leader would have turned 88 years old on Sunday.
After a report by
The Wall Street Journal
stated that Apple is planning a push into original television series production for 2017,
Apple Music
executive Jimmy Iovine spoke to reporters over the weekend and explained why the company is looking to add TV to its streaming music service (via
The Hollywood Reporter
).
Iovine said that the company's main concern is enticing users into choosing Apple Music over competitors like Spotify and Pandora, which offer free, ad-supported tiers for users. Ultimately, Iovine and other Apple Music executives believed that another basic streaming music service with on-demand access to music at $10 a month would not be enough to keep it alive. He called the move into TV Apple's attempt to build "an entire pop cultural experience."

"At Apple Music, what we're trying to create is an entire cultural, pop cultural experience, and that happens to include audio and video," he told reporters Saturday at the Television Critics Association's winter press tour.

"If South Park walks into my office, I am not going to say you're not musicians, you know?" Iovine continued when pressed about the report. "We're going to do whatever hits popular culture smack on the nose. We're going to try."
The Hollywood Reporter
suggests that the Dr. Dre-starring
Vital Signs
could be among the first of Apple's scripted television series to launch this year, with six episodes rolling out all at once, following the Netflix strategy. Despite all of the information known about
Vital Signs
since its
announcement
nearly a year ago last February, it's still unclear whether or not users will be able to stream the new Apple Music TV shows on an
Apple TV
, or just on iOS.
Besides Vital Signs, Apple is said to be working on a reality competition series called
Planet of the Apps
as well as an
updated version
of
Carpool Karaoke
. For its new push into television, the company plans to create original shows comparable to HBO's
Westworld
and Netflix's
Stranger Things
.
Apple today shared three ads highlighting the newly-released AirPods on its YouTube channel. Two of the ads are focused on AirPod features, like
Siri
and instant pairing, and star dancer Lil Buck while the third ad is centered on showcasing the device's design.
In "Pairing," Lil Buck simply flips open the AirPods charging case and watches them instantly pair with his
iPhone 7
. He then proceeds to dance on the side of a car as the camera zooms in. Eventually, Apple's "Practically Magic" iPhone 7 slogan pops on screen.
In "Siri," Lil Buck double taps an AirPod to activate Siri and then asks her to play a song. She does, and the man proceeds to dance on the street before dancing on the side of a wall.
In the final ad, "Notes," the AirPods are used as musical notes on a black background playing the piano part of Marian Hill's "Down." The ad eventually cuts to a quick shot of an AirPod charging case opening and the AirPods pairing to an iPhone.
All three ads feature the song "Down" from Marian Hill. They are the first set of ads for the AirPods, although all of them also make sure to include mentions of iPhone 7. "Pairing" and "Siri" are the only two that use iPhone 7's "Practically Magic" slogan.
Apple also uploaded a new
Apple Watch Series 2
ad to its YouTube channel called "Close Your Rings." The ad features three people exercising and trying to complete their daily move, exercise and stand goals, one of the more popular fitness features on the Apple Watch.
Update:
Apple has uploaded a fifth AirPods video, entitled "Stroll." The new video is the longest in the AirPods ad series at one minute, and it features the same general theme as the other videos.
Apple's next-generation iPhone will feature IP68-rated water resistance, which would be an improvement over the IP67-certified
iPhone 7
and iPhone 7 Plus, according to
The Korea Herald
. Samsung's Galaxy S7 is IP68 certified, and the Galaxy S8 is naturally rumored to be as well.

In the IP68 rating, the "6" means the next iPhone would remain effectively dustproof, with "no ingress of dust" and "complete protection against contact," while the "8" means the device will be even more water resistant. The Galaxy S7 is able to withstand 1.5 meters of water for up to 30 minutes.
For comparison, IP67-rated devices like the iPhone 7 offer the same protection against dust but only have water damage protection against immersion between 15 centimeters and 1 meter by definition. However, while keeping your device dry is best, tests have shown the iPhone 7 is typically more water resistant than advertised.
Apple describes the iPhone 7 as "splash and water resistant," but its fine print warns that "splash, water, and dust resistance are not permanent conditions and resistance might decrease as a result of normal wear." Despite having an IP67 rating, liquid damage is
still not covered under Apple's warranty
.
The U.S. Court of Appeals for the Federal Circuit on Thursday reopened a longstanding patent lawsuit related to Samsung copying the design of the iPhone nearly six years ago, following an order of certiorari from the U.S. Supreme Court, according to court documents filed electronically this week.

The court will seek to determine the exact amount Samsung owes Apple for infringing upon the iPhone's patented design, including its rectangular front face with rounded edges and grid of colorful icons on a black screen. The previous $399 million damages judgment was
overturned by the Supreme Court
last month.
Apple's damages were calculated based on Samsung's entire profit from the sale of its infringing Galaxy smartphones, but the Supreme Court ruled it did not have enough info to say whether the amount should be based on the total device, or rather individual components such as the front bezel or the screen.
It will now be up to the appeals court to decide. Apple last month said the lawsuit, ongoing since 2011, has always been about Samsung's "blatant copying" of its ideas, adding that it remains optimistic that the U.S. Court of Appeals will "again send a powerful signal that stealing isn't right."
The question before the Supreme Court was how to calculate the amount Samsung should pay for their copying. Our case has always been about Samsung's blatant copying of our ideas, and that was never in dispute. We will continue to protect the years of hard work that has made iPhone the world's most innovative and beloved product. We remain optimistic that the lower courts will again send a powerful signal that stealing isn't right.
Calvin Klein, Dieter Rams, Norman Foster, and over 100 other top designers
filed an amicus brief
in support of Apple, arguing the iPhone maker is entitled to all profits Samsung has earned from infringing designs. They cited a 1949 study showing more than 99% of Americans could identify a bottle of Coca-Cola by shape alone.
Earlier this week, Swift creator and LLVM co-author Chris Lattner announced he will be
leaving Apple later this month
—he is
headed to Tesla
to lead its autopilot engineering team as Vice President of Autopilot Software.

Lattner, who oversaw Xcode among other tasks as director of Apple's Development Tools department, did not provide an explanation for his decision to leave the company, but "someone in Lattner's circle of developer friends" told
Business Insider
that Apple's culture of secrecy may have been a contributing factor.
"He always felt constrained at Apple in terms of what he could discuss publicly — resorting to off-the-record chats, surprise presentations, and the like," the person told us. "Similarly, I know he was constrained in recruiting and other areas. Eventually I know that can really wear people down."
Lattner, who joined Apple in 2005, did not respond to the publication's requests for comment, so the exact reason for his decision remains uncertain. He previously said the decision "wasn't made lightly," and that he plans to remain an active member of the Swift Core Team despite his departure.
What we do know is that Swift now has a large community of developers working on the programming language since it
became open source
in late 2015, so it is very possible that Lattner felt he was in a good position to pursue a new opportunity without jeopardizing future development of the language he created in 2010.
Swift, designed to work with Apple's Cocoa and Cocoa Touch frameworks, was developed for iOS, macOS, watchOS, tvOS, and Linux. The programming language was introduced at WWDC 2014 and is viewed as an alternative to Objective-C. Lattner said Apple's development of Swift will continue under Ted Kremenek.
Update:
Lattner has
shared an additional comment
about Kremenek as spotted by
Daring Fireball
:
One thing that I don't think is fully appreciated by the community: Ted has been one of the quiet but incredible masterminds behind Swift (and Clang, and the Clang Static Analyzer) for many years. His approach and modesty has led many to misunderstand the fact that he has actually been running the Swift team for quite some time (misattributing it to me). While I'm super happy to continue to participate in the ongoing evolution and design of Swift, I'm clearly outmatched by the members of the Apple Swift team, and by Ted's leadership of the team. This is the time for me to graciously hand things over to folks who are far more qualified than me. Swift has an incredible future ahead of it, and I'm really thrilled to be small part of the force that helps guide its direction going forward.
Update 2:
Lattner has since
tweeted
that his decision has "nothing to do with 'openness'," while noting the "friend" cited in the report is "either fabricated or speculating."
Consumer Reports is
out with an updated report
on the 2016
MacBook Pro
, and following retesting, the magazine is now recommending Apple's latest notebooks.
In the new test, conducted running a beta version of macOS that fixes the Safari-related bug that caused erratic battery life in the original test, all three MacBook Pro models "performed well."
The 13-inch model without a Touch Bar had an average battery life of 18.75 hours, the 13-inch model with a Touch Bar lasted for 15.25 hours on average, and the 15-inch MacBook Pro with Touch Bar had an average battery life of 17.25 hours.
Now that we've factored in the new battery-life measurements, the laptops' overall scores have risen, and all three machines now fall well within the recommended range in Consumer Reports ratings.
Consumer Reports
originally denied
the 2016 MacBook Pro a purchase recommendation in late December due to extreme battery life variance that didn't match up with Apple's 10 hour battery life claim.
Apple
worked with Consumer Reports
to figure out why the magazine encountered battery life issues, which led to the discovery of an obscure Safari caching bug. Consumer Reports used a developer setting to turn off Safari caching, triggering an "obscure and intermittent bug reloading icons" that drained excessive battery.
The bug, fixed by Apple in
macOS Sierra
10.12.3 beta 3, is not one the average user will encounter as most people don't turn off the Safari caching option, but it's something done in all Consumer Reports tests to ensure uniform testing conditions. A fix for the issue will be available to the general public when macOS Sierra 10.12.3 is released, but users can get it now by signing up for Apple's beta testing program.
Each of the three 2016 MacBook Pro models, including the 13-inch MacBook Pro without Touch Bar, and the 13 and 15-inch MacBook Pro models with Touch Bars, are advertised as achieving 10 hours of battery life on a single charge when watching iTunes movies or browsing the web.
Real life Battery usage can vary significantly, however, based on factors like screen brightness and the applications being used.

A U.S. Appeals Court today ruled that
App Store
customers can move forward with a lawsuit claiming Apple created an illegal app monopoly because it did not allow users to purchase iPhone apps outside of the App Store, reports
Reuters
.
The decision
reverses a 2013 ruling
that dismissed the lawsuit, originally filed in 2012. The case, Pepper et al v. Apple Inc., alleges that by not letting users purchase apps from third-party sources, there was no price competition, leading to higher app prices.
When the lawsuit was originally filed, Apple requested that it be dismissed because developers, not Apple, set prices for App Store apps. Apple simply provides the platform developers use to sell apps to customers.
According to today's ruling, because iPhone users purchase the apps directly from Apple, they have the right to file a lawsuit against the company.
An attorney for the plaintiffs in the case told
Reuters
that the aim of the lawsuit is to allow people to shop for iPhone apps wherever they want, an outcome that's unlikely due to security implications.
But if the challenge ultimately succeeds, "the obvious solution is to compel Apple to let people shop for applications wherever they want, which would open the market and help lower prices," Mark C. Rifkin, an attorney with Wolf Haldenstein Adler Freeman & Herz representing the group of iPhone users, told Reuters in an interview. "The other alternative is for Apple to pay people damages for the higher than competitive prices they've had to pay historically because Apple has utilized its monopoly."
The Appeals Court ruling does not address the specific monopoly allegations levied at Apple and pertains only to whether or not Apple can be sued for this issue.