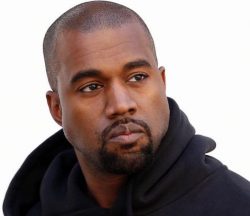 In a series of tweets sent out this afternoon, musician Kanye West claimed that the schism between
Apple Music
and rival streaming music service Tidal is
negatively affecting
the music industry as a whole.
West is one of the artists closely aligned with
Tidal
, who's also one of its co-owners, along with the likes of Jay Z, Beyoncé, Rihanna, Nicki Minaj, Jack White, and others.
In three subsequent tweets, West suggested that Apple CEO
Tim Cook
and Jay Z, along with a few other executives at Tidal and Apple, get "
on the phone or in a room
" within the coming week to discuss a partnership between the two services. It's unclear if West's language is corroborating that talks between Apple and Tidal have in fact been ongoing over the last few weeks, or if he's simply suggesting the idea based off of those
reports from earlier in the summer
.
I need Tim Cook Jay Z Dez Jimmy Larry me and Drake Scooter on the phone or in a room this week!!!

— KANYE WEST (@kanyewest) July 30, 2016
In the
last tweet
, West tells Apple to "give Jay his check now and stop trying to act like you Steve," potentially hinting that Apple is trying out its
"hard-nosed" negotiating tactics
again, which was recently reported to be causing the company trouble in the television market. If the two managed to agree on a deal, Tidal's purchase could bring Apple a roster of new and exclusive artists, possibly helping the Cupertino company realize its aim for content that puts it in line with "
MTV in its 80s and 90s heyday
."
Earlier in the year, Kanye was adamant that his new album
The Life of Pablo
would "
never
" be made available on Apple Music, opting to keep it as an exclusive on Tidal, but eventually the
album did launch
on Apple's streaming music service. Rough patches like this have left many to wonder if any deal can be reached between the two rival streaming platforms, so it's interesting to see that one musician so close to the drama unfolding appears to be in favor of ending the apparent feud and letting "
the kids have the music
."
The second-generation
Apple Watch
will feature "One Glass Solution" (OGS) display technology instead of Glass on Glass (G/G) technology, reports
DigiTimes
citing information obtained from Apple supplier TPK Holding.
One Glass Solution technology eliminates one of the layers of glass from a traditional G/G display that features two pieces of glass, replacing one layer with a thinner material. Making the switch from G/G, used in the current Apple Watch, to OGS could potentially allow Apple to save a small amount of internal space in the
Apple Watch 2
and make slight reductions in the weight of the device.

According to TPK Holding, production of the OGS panels for the second-generation Apple Watch has seen some unexpected technical issues, resulting in low yield rates. It is not clear if this will affect overall production of the second-generation Apple Watch.
The large loss for the second quarter was mainly because touch panel orders for iPhones continued to decrease, and Apple will change touch panel technology from G/G to OGS (one glass solution) in the new Apple Watch to be launched in the second half of 2016, TPK said. The change in touch panel technology involved unexpected technological difficulties and therefore yield rates for OGS touch panels were much lower than expected, TPK explained.
The Apple Watch 2 is rumored to feature only
minor design changes
with primarily under-the-hood spec improvements. Cellular connectivity, a faster processor, and an improved battery are possibilities for the device.
As for a launch date, rumors suggest we can expect to see the Apple Watch 2 in the fall of 2016. A release alongside the new
iPhone 7
and iPhone 7 Plus is a possibility, and if Apple plans to launch the Apple Watch 2 at that time, it could debut on
September 16, 2016
, with pre-orders to
start on September 9
.
After announcing the
discontinuation of the Disney Infinity franchise
in May, Avalanche Studios and Disney Interactive Studios -- the game's developer and publisher, respectively -- remained relatively quiet on the specific timeline of the game's imminent demise. After the announcement, Disney still launched three new characters from
Alice: Through the Looking Glass
, and introduced its first play set with non-bipedal characters, based on
Finding Dory
.
Today, in an email sent out to fans subscribed to Disney Infinity-related news, the game's team specifically laid out the
upcoming timeline
of when and what features will be turned off in the coming weeks and months. A few in-game purchase options for Disney Infinity 2.0 have been turned off beginning today, in both the iOS and Apple TV versions of the game, but most of the bigger changes hit on September 30.

From that date onwards, users will no longer be able to log into their accounts and play the iOS, Google Android, Amazon Android, and PC editions of any entry in the series, as they "will no longer be available on the respective app stores." This means the game will only be available to play on consoles and Steam, but even there "all online services and community features" will be down.
The end of the timeline shared by Disney Infinity comes next year, on March 3, 2017, where Apple TV and Windows 8/10 versions of both Disney Infinity 2.0 and 3.0 "will no longer be available, supported or playable." That's the termination point for any straggling servers of the game still online as well, since Avalanche Studios will also pull the plug on "all Disney Infinity online services and community features for all versions."
Since announcing that we will discontinue the production of Disney Infinity, we've been exploring timelines for the closure of the game's online versions and community features. Our goal has been to offer extended access to these services, while also providing clear communication about what you can expect.
Although Disney Infinity 3.0
launched on the fourth-generation Apple TV
last fall, offering a comparable gaming experience to the console versions, Disney eventually
abandoned updating the game
on Apple's new set-top box, making fans wired into that version of Disney Infinity 3.0 miss important new features.
Due to the termination of development on tvOS, fans
lost the chance
to play with new figures that released for the toys-to-life game and weren't included as disc-locked content at launch (the basis of Infinity's gameplay loop), including Baloo from
The Jungle Book
and a few new Marvel superheroes. Although the Apple TV has received a handful of other, notable gaming apps, Disney and Avalanche's move made it hard to view the fourth-generation device as a true gaming platform, despite Apple's attempts to promote it as such with heavy,
App Store-focused
messaging.
Disney encourages fans to keep checking the game's official website for updated information on the
closures of Infinity's various servers and features
as the timeline progresses. There's also a
Closing FAQ page
on the company's website for any users who don't see answers to their questions regarding the game's discontinuation.
The Disney Infinity team also made two important notes in today's update: firstly, the console version of the game will "continue to operate as usual," even beyond March 2017, with players able to gain full access to the figures and play sets they've amassed over the past three years. Only the social and community aspects of the game will be expectedly absent. Secondly, until September 30, 2016, the game's Community Content will remain available, so players will be able to upload and download Toy Box levels until then.
Apple CEO
Tim Cook
plans to host a fundraiser that will benefit Democratic presidential nominee Hillary Clinton, reports
BuzzFeed
. Cook, along with
Lisa Jackson
, Apple's vice president of environment, policy, and social initiatives, will host the event as private citizens, not as representatives of Apple.
Cook and Jackson plan to raise money for the Hillary Victory Fund, a committee that contributes to the Clinton campaign, the Democratic National Committee, and 38 state parties. Invites for the event, which will take place on August 24, went out this morning.

Apple CEO Tim Cook is eager to demonstrate support for Democrats and Republicans to strengthen Apple's relationship with both parties.
The Hillary fundraiser will
follow a fundraiser Cook co-hosted
for Republican House Speaker Paul Ryan in June. Cook and Ryan teamed up to host a private breakfast in Menlo Park on June 28. Money raised benefited Ryan and a fundraising committee that helps elect other House Republicans.
While Cook hosted a fundraiser for Ryan, Apple elected
not to support
the 2016 Republican Convention in Cleveland due to some of presidential nominee Donald Trump's controversial statements on the subjects of minorities, women, and immigrants.
Note: Due to the political nature of the discussion regarding this topic, the discussion thread is located in our
Politics, Religion, Social Issues
forum. All forum members and site visitors are welcome to read and follow the thread, but posting is limited to forum members with at least 100 posts.

Joseph Stiglitz
, an economic professor at Columbia University and 2001 recipient of the Nobel Memorial Prize in Economic Sciences, has described Apple's tax arrangements in Ireland as "a fraud" in a
recent interview
with Bloomberg TV.
"Here we have the largest corporation in capitalization not only in America, but in the world, bigger than GM was at its peak, and claiming that most of its profits originate from about a few hundred people working in Ireland -- that's a fraud," Stiglitz said. "A tax law that encourages American firms to keep jobs abroad is wrong, and I think we can get a consensus in America to get that changed."
Under current U.S. laws, Apple is able to shift billions of dollars in profits to Ireland, where it operates multiple subsidiaries, sheltering those earnings from up to a 35 percent corporate tax rate in the United States. Ireland has a much lower corporate tax rate of 12.5 percent, but Apple is believed to have a sweetheart deal with Ireland that sees it pay
less than 2 percent
in exchange for creating jobs in the country.
Apple has been the subject of a
European Commission probe
related to its Irish tax arrangements since June 2014, with the executive body investigating whether the deal constitutes
illegal state aid
. Ireland's finance minister Michael Noonan recently said he
expects a decision to be reached by September or October
, and Apple
could owe more than $8 billion in back taxes
depending on the outcome.
Apple insists it is the
largest taxpayer in the world
and that it pays every cent of tax it owes under current laws. In a late 2015 interview with 60 Minutes correspondent Charlie Rose, Apple CEO
Tim Cook
described tax avoidance accusations against the company as "
political crap
," adding that the United States has a tax code that is "awful for America" and "made for the industrial age."

Apple provided the
following statement
during its March 2016 meeting with the European Parliament's tax committee:
"Apple is the largest taxpayer in the world. In 2015 we paid 13.2 billion dollars in taxes worldwide, which is an effective tax rate of 36.4%", its representatives said when asked about the company's tax structures in Europe and the state aid investigation launched by competition Commissioner Margrethe Vestager. However, they were not prepared to disclose its EU and Irish tax figures. "Those are confidential. When country-by-country reporting will become mandatory, we will of course follow". Apple, like Google, pays most of its taxes in the US, where most of its employees are based and its research is done.
Apple is only one of several multinational corporations that have been scrutinized for possible corporate tax avoidance in Europe over the past few years, with others including Amazon, Google, IKEA, and McDonald's. Last year, the European Commission
ordered Starbucks and Fiat Chrysler Automobiles
to each pay up to €30 million in back taxes, after ruling that the companies benefited from illegal tax deals.
Note: Due to the political nature of the discussion regarding this topic, the discussion thread is located in our
Politics, Religion, Social Issues
forum. All forum members and site visitors are welcome to read and follow the thread, but posting is limited to forum members with at least 100 posts.

Apple will soon introduce a redesigned version of its dedicated Apple Store app, reports
Bloomberg
. The new version of the app, which is used to make online purchases of Apple products, will feature custom recommendations for new products to buy based on purchase history.
Citing sources with knowledge of Apple's plans,
Bloomberg
's report says Apple is likely to include a dedicated "For You" tab in the Apple Store app, mirroring the "For You" sections of the
Apple Music
and
Apple News
apps. This tab will offer up purchase suggestions "based on prior orders."
The current Apple Store app, while outfitted with general product recommendations displayed in the "Featured" tab, does not give customers personalized suggestions on what to purchase. It is not known why Apple is making the shift, but it's likely being done in an effort to introduce customers to new products they would not otherwise discover.
The shift toward using recommendations would mark a change for Apple, where privacy concerns have traditionally usurped efforts to use customer-behavior data to garner more revenue. While its music-streaming and news apps also recommend tracks and stories, they primarily do so based on interests that customers have chosen to declare. Amazon and Alphabet Inc.'s Google, meanwhile, regularly mine a user's prior tastes and purchases to generate business by recommending complementary products.
Apple plans to introduce its redesigned Apple Store app in the near future, perhaps within the next two weeks. It will be a universal app that works on both the iPhone and the iPad.
As the launch of the
iPhone 7
approaches, Bluetooth headphone purchases are on the rise, according to new data
shared by NPD Group
. In June, Bluetooth headphone revenue overtook non-Bluetooth for the first time, accounting for 54 percent of headphone dollar sales and 17 percent of unit sales in the United States.
The overall headphone category saw seven percent year-over-year growth in pure dollar sales during the first half of 2016, but Bluetooth headphones saw double-digit growth during the same time period. A solid cost decrease helped spur Bluetooth headphone sales, with average selling prices down 5 percent. Nearly 30 percent of Bluetooth headphones sold during 1H 2016 were less than or equal to $50.
"Promotions and new product introductions have helped spur the growth we are seeing in Bluetooth headphones," said Ben Arnold, executive director, industry analyst for The NPD Group. "Consumers are already embracing a wireless future and if, as rumored, the headphone jack is removed from the next iPhone, we expect this will continue to drive market share of the Bluetooth category."
Apple's Beats brand and LG dominated the Bluetooth headphone market during the first half of the year, accounting for approximately 65 percent of dollar sales. Bose, Jaybird, and Skullcandy were the other manufacturers to make it into the top five brands, in that order.

With the iPhone 7 and the iPhone 7 Plus, Apple plans to eliminate the headphone jack, requiring consumers to rely on Lightning adapters, Bluetooth-enabled wireless headphones, or headphones that include a Lightning connector. Apple's decision will undoubtedly lead to even greater Bluetooth headphone sales as the headphone jack is gradually phased out across its product line and from competing products.
Bob Mansfield, a longtime Apple executive who previously served as Senior Vice President of Technologies,
recently took over
Apple's secret car project. Under his leadership, Apple's car strategy has shifted towards autonomous driving, reports
Bloomberg
.
Apple is not abandoning its effort to build a full
Apple Car
, but it is said to be focusing more heavily on creating an autonomous driving system that would perhaps allow it to partner with or purchase a car manufacturer in the future. Apple is now said to be pursuing a two-prong development approach, working both on a car and the software to power it.

As Apple takes a renewed interested in autonomous driving systems, it has hired Dan Dodge, who ran BlackBerry's automotive software division and developed QNX, the software platform found in a wide range of in-car infotainment systems. Dodge, like other Apple car engineers and employees, reports to Mansfield, while Mansfield reports directly to Apple CEO
Tim Cook
.
Mansfield reportedly has three distinct teams in his division: a software team led by John Wright, a sensor team led by Benjamin Lyon, and a hardware engineering team led by D.J. Novotney. Under Mansfield's direction, Apple is continuing its aggressive hiring policies, taking on former Ford employees Todd Gray and Aindrea Campbell, both of whom have experience with car body manufacturing and research.
With Mansfield at the helm, Apple may be able to get its car project back on track. Rumors have suggested that the
departure of Steve Zadesky
, who formerly led the project,
resulted in delays
, internal strife due to challenges like unattainable timelines, and organizational changes. Recent rumors suggest Apple
is now aiming
to launch an Apple Car in 2021 instead of 2020, but if Apple decides to go with a software-based product meant to be built into existing cars, it could potentially debut earlier.
Apple's "assertive" negotiation tactics have made it difficult for the company to establish deals with cable providers and networks, reports
The Wall Street Journal
, stymieing its efforts to build a more robust television platform.
According to
The Wall Street Journal
, Apple started talking with the Walt Disney Company in early 2015 about getting Disney-owned content onto its then-planned streaming television service, but Apple executives, iTunes chief
Eddy Cue
in particular, made demands networks were not prepared to meet.

In particular, Apple wanted to freeze for several years the monthly rate per viewer it would pay to license Disney channels. TV channels usually get annual rate increases and rely on them to fuel profit growth.

Disney balked. Similar talks with media giants that included 21st Century Fox Inc. and CBS Corp. also stalled.
Apple sees TV as a way to push further product growth, but persuasion tactics that have worked in the mobile phone and music industries aren't working in the television industry. Content providers are reluctant to agree to Apple's terms because it would compromise traditional revenue streams. As
The Wall Street Journal
points out, inking a "sweetheart" deal with Apple could lead to traditional cable distributors demanding similar deals.
Over the
last several years
, Apple has made several attempts to enter the television market, seeking deals with
Time Warner
,
Comcast
, and other providers, but nothing has panned out. In one instance, Apple wanted full on-demand seasons of hit shows and a recording feature that would include ad-skipping in newly aired shows, something cable executives were surprised by.
Apple sought payments of $10 a month per subscriber from the cable providers and refused to rule out seeking an even higher share of each monthly subscription in the future, according to people involved in the talks. It also wanted users to sign in with Apple IDs, even though Comcast and Time Warner Cable would handle billing and customer service.
Up until last year, Apple was still in talks for a streaming television service that would bundle several popular live channels and on-demand television at a price point of approximately $30 per month, but Apple reportedly
put the project on hold
after being unable to
establish the necessary deals
because content providers were
reluctant to unbundle their channels
. Cue, who leads most of the deals, is known for his "hard-nosed" negotiating style and refuses to settle for less than what Apple wants.
Instead, Apple has shifted towards positioning its
Apple TV
set top box and the tvOS
App Store
as a platform to allow networks to share their own original content. Apple is also following in the footsteps of Netflix and Amazon Video with original programming aimed at promoting services like
Apple Music
and the App Store.
Three shows are in the works: a dark semi-autobiographical drama starring Dr. Dre called "
Vital Signs
," a reality series that follows App Store developers called "
Planet of the Apps
," and a music-based reality show that's a spinoff of "
Carpool Karaoke
."
The
latest data
from market research firm IDC reveals that Samsung shipped nearly twice as many smartphones as Apple in the fiscal third quarter. Android-based Galaxy smartphone shipments totaled an estimated 77 million, compared to
40.4 million iPhones
, during the three-month period that ended in late June. For Apple, the fiscal third quarter is seasonally its lowest of the year.

Samsung was the most popular smartphone vendor in the quarter with a leading 22.4 percent market share, nearly double Apple's 11.8 percent market share. Samsung experienced 5.5 percent year-over-year growth
on the strength of the Galaxy S7
launch in March, whereas Apple declined 15 percent compared to the
year-ago quarter
as customers await the
iPhone 7
series in September.
One bright spot for Apple was the lower-priced
iPhone SE
, although the iPhone's average selling price dropped to $595 compared to $662 last year:
Apple's second quarter saw the Cupertino-based giant ship 40.4 million iPhones, representing a 15.0% year-over-year decline from the 47.5 million units shipped last year. The new 4-inch iPhone SE proved successful in both emerging and developed markets as the new SE has captured many first-time smartphone buyers as well as Android users switching over to the Apple ecosystem. The success of the cheaper SE did, however, have an impact on the overall average selling price (ASP) for an iPhone in the quarter. The ASP for an iPhone was $595, down 10.1% from $662 one year ago. As smartphone competition continues to escalate and upgrades continue to slow, Apple will look to drive sales with a newly designed iPhone 7 combined with their upgrade program come this fall.
Apple also ceded market share to Chinese rival Huawei, which ranked third among smartphone vendors with an estimated 32.1 million shipments and 9.4 percent market share. Huawei manufactures Google's popular Nexus 6P and introduced new dual-camera
P9 and P9 Plus smartphones
in April, but its presence in the United States and other regions is still limited compared to China.

Chinese rivals OPPO and Vivo rounded out the top five smartphone vendors with quarterly sales of 22.6 million and 16.4 million units respectively. OPPO in particular saw explosive 136.6 percent year-over-year growth over the three months, increasing its market share to 6.6 percent compared to 2.8 percent in the year-ago quarter. Vivo had 9.1 percent market share, an 80.2 percent year-over-year change.
Worldwide smartphone shipments totaled an estimated 343.3 million units in the quarter, an increase of only 0.3 percent from the year-ago quarter, when vendors shipped an estimated 342.4 million units. The relatively flat growth is the result of market saturation and lengthening upgrade cycles, which vendors have attempted to offset by offering incentives such as the
iPhone Upgrade Program
.
On Wednesday, Apple CEO
Tim Cook
said the company recently
sold its 1 billionth iPhone
.
A collection of new photos and a video showcase a Lightning to 3.5 mm adapter, which has
previously been rumored
as a bundled accessory for the
iPhone 7
this fall as a way to assuage users of the smartphone's long-rumored removal of the 3.5 mm headphone jack. The adapter in today's photos was reportedly obtained from a Foxconn factory in Vietnam (via
Tinhte.vn
) [
Google Translate
], and the report's author believes it could be a genuine Apple adapter.

As shown in the pictures shared today, the adapter's cord appears short and visually similar to that of Apple's current adapters sold on its website, including the
USB-C to USB
and
Thunderbolt to Gigabit Ethernet
accessories. The Lightning plug does not appear to fit particularly well into its sheath, but it's unclear if it might be an incomplete part, damaged during disassembly, or simply a knockoff product.
When the Lightning to 3.5 mm adapter is plugged into a device running
iOS 9
or lower, the software displays an incompatibility message to the user, but when used on devices with a beta of
iOS 10
installed, the dongle appears to work "immediately" without any issues. The author also notes that if headphones are plugged into both the standard headphone jack on a current iPhone and the adapter connected to Lightning, the device gives priority to the Lightning port for audio output.

While the adapter shown today could still potentially be a third-party product, it fits with Apple's design aesthetic and its ability to function with the large number of 3.5 mm headphones already in the wild could be a better solution than a previous,
sketchy rumor
that hinted at Lightning-enabled EarPods coming with the iPhone 7.
Regardless of whether this leaked adapter is a genuine Apple product or not, Apple's solution will undoubtedly be sleeker than most other
current third-party solutions
, but many users remain opposed to the removal of the headphone jack that will cause conflicts for users looking to use wired headphones and charge their devices simultaneously.

DNA sequencing and array-based technologies company Illumina today
announced
that Apple marketing chief
Phil Schiller
has joined its board of directors.
"Phil's track record and global experience in bringing world-class products to market will help guide us as we continue to develop innovative new solutions for our customers," said Francis deSouza, Illumina President and Chief Executive Officer. "His vision, integrity and passion are fully aligned with Illumina's core values."
Schiller has been part of Apple's senior executive team since the late Steve Jobs returned to the company in 1997. He has helped market several products, including the Mac, iPod, iTunes, iPhone,
Apple TV
, and the
Apple Watch
, and he has
managed the App Store
across all Apple platforms since last December.
Illumina
, founded in 1998, is a San Diego-based biotech company focused on genetic research solutions to fuel advancements in life science research, translational and consumer genomics, and molecular diagnostics. It ranked third on MIT Technology Review's list of the
top 50 smartest companies in the world
in 2016.
Schiller holds a Bachelor of Science Degree in Biology from Boston College, where he graduated from in 1982.