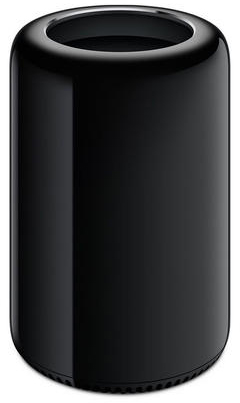 Apple today launched a new Repair Extension Program that addresses video issues on some late 2013 Mac Pro models, according to an internal notice obtained by
MacRumors
.
Apple has determined that graphics cards in some late 2013 Mac Pros, manufactured between February 8, 2015 and April 11, 2015, may cause distorted video, no video, system instability, freezing, restarts, shut downs, or may prevent system start up.
Apple or an Apple Authorized Service Provider will repair eligible Mac Pro models affected by the video issues free of charge until May 30, 2018. Apple lists a turnaround time of about 3-5 days.
Apple says both graphics cards must be replaced on Mac Pros exhibiting any of the problems listed above. AMD's FirePro D500 (high-end model) and D700 (built-to-order) GPUs are affected. AMD's FirePro D300 GPU on the base Mac Pro is not listed.
Customers can book an appointment with the Genius Bar at an Apple Store or visit an Apple Authorized Service Provider to determine if their Mac Pro is eligible for coverage. Unlike Apple's
voluntary recall
of some international AC wall adapters last week, Apple is unlikely to publicly announce this repair program on its support website, but it may contact some customers directly.
Apple has sold around 20 million Macs since Q2 2015, which is when the affected Mac Pro models were first sold, but the company does not provide a sales breakdown by type of Mac. It is also unclear if the affected Mac Pros were sold beyond April 2015, making it difficult to gauge how many customers are potentially impacted.
A lengthy
Apple Support Communities topic
was posted about Mac Pro video issues in February 2015, and it has since amassed nearly 3,500 views and 50 replies from affected users. One customer claimed Apple agreed to replace his Mac Pro's graphics card after he contacted the company's support team about the issue.
Apple also launched a repair program for
2011-2013 MacBook Pros with video issues
in February 2015.
Apple's rumored
iPhone 5se
may come in Silver, Space Gray, and a pink shade that's different than the Rose Gold of the iPhone 6s, reports Japanese site
Mac Otakara
[
Google Translate
], citing information obtained from a third-party vendor.
The site compares the shade of pink to that of the seventh-generation iPod nano and sixth-generation iPod touch, which is a deep pink that is brighter than the Rose Gold iPhone 6s.
Mac Otakara
was not able to see the shade of pink firsthand, so its exact tone is not clear, but the vendor said it is not the same color as the iPhone 6s.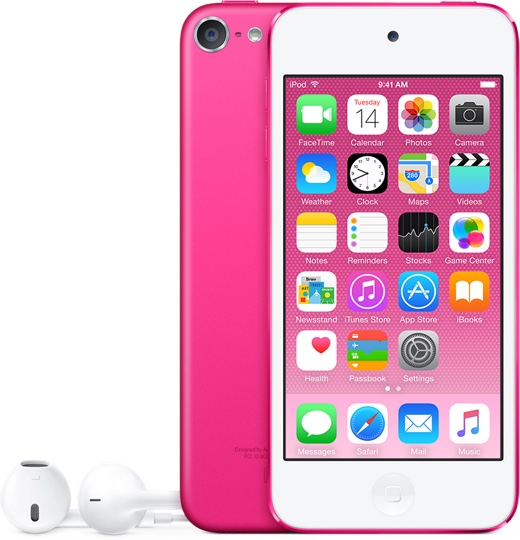 Early iPhone 6s rumors said pink would be a color choice for the device, but it turned out that "pink" was actually Rose Gold. Today's rumor, if true, makes a clear distinction between Rose Gold and a deeper pink shade, so it seems unlikely the vendor is making the same mistake.
Other potential colors for the iPhone 5se are not mentioned, but Space Gray, Silver, and Bright Pink is an odd lineup, so there's a possibility that Apple will include other color options. The first "iPhone 6c" rumors pointed towards a brighter color lineup for the device, but
later rumors
have indicated that it
will be available
in the traditional Silver, Space Gray, and Gold colors.
With the iPhone 5se just over a month away from a potential unveiling at
a March 15 event
, we may soon see part leaks or more concrete detail that gives us a better picture of the colors we can expect. Other iPhone 5se rumors point towards an iPhone 5s-style design with the curved cover glass of the iPhone 6, an A9 processor, Touch ID, and an 8-megapixel rear camera.
Amid rumors that Apple is working on
extended range wireless charging capabilities
for future iPhones, there has been
some speculation
that Apple has partnered with
Energous
to implement the technology. Energous is the company behind WattUp, an emerging
wireless charging technology
that uses radio frequencies to charge devices from up to 15 feet away.
Though there's no concrete proof of a relationship between Energous and Apple, a new research report from Louis Basenese of
Disruptive Tech Research
highlights a large pool of circumstantial evidence pointing towards a potential partnership, so it's worth taking a look at Energous's technology, both in that context and as an example of the wireless charging techniques that are currently being pursued by tech companies.
Basenese posits Apple is working with a partner rather than developing an in-house solution due to the small number of patents the company has filed surrounding wireless charging -- just five, with none filed since 2013. As evidence that partner is Energous, he points towards their common manufacturing partners (TSMC and Foxconn), their membership in ANSI working towards standards for wireless power transfer compliance testing, and most notably, the fact that Energous's RF-based wireless charging system is the only long-distance solution nearly ready to launch.
In early 2015, Energous also inked a deal with an unnamed consumer electronics company, positioned as one of the top five companies in the world. Names weren't mentioned, but that's a short list -- Apple, Samsung, HP, Microsoft, and Hitachi. Basenese believes Apple is the likeliest partner by process of elimination.
From that list, we can easily eliminate HP and Hitachi, as they don't make phones. Since Samsung makes its own chips and WATT is working with TSM, we can cross it off the list, leaving only Apple and Microsoft. In reality, though, Microsoft is an also-ran in the mobile phone market and rumored to be exiting it. So we're left with one company. Of course, the identity will remain a mystery, as AAPL's notorious about insisting on secrecy with partners and employees.
Wireless charging capabilities have been implemented into several smartphones, including those from Apple's direct competitors, but Apple executives have
downplayed wireless charging
in the past due to its dependence on built-in chips, mats, and close proximity. In a 2012 interview, Apple marketing chief Phil Schiller said it wasn't clear "how much convenience" magnetic induction and resonance wireless charging systems offered because they still need to be plugged into the wall.
Click here to read rest of article...
Some iPhone 6 users who had their smartphones repaired by third-party technicians are reporting that a mysterious "error 53" message is permanently bricking their iPhones (via
The Guardian
). Users who have had Touch ID on their iPhone 6 fixed by a non-Apple technician, and agreed to update the iPhone to the most recent version of iOS, are facing an issue which essentially prevents all access to the iPhone.
Freelance photographer Antonio Olmos is one such affected iPhone 6 user who had his iPhone repaired in Macedonia while working. He said "it worked perfectly" after the repair shop finished fixing the broken screen and home button, but once he updated to iOS 9 he got an "error 53" message and could no longer access any of his personal content on the iPhone. An Apple Store in London was shown the issue, and staff there admitted there was nothing they could do for him besides sell him a new iPhone.

"The whole thing is extraordinary. How can a company deliberately make their own products useless with an upgrade and not warn their own customers about it? Outside of the big industrialized nations, Apple stores are few and far between, and damaged phones can only be brought back to life by small third-party repairers," Olmos said. "I am not even sure these third-party outfits even know this is a potential problem."

Speaking with
The Guardian
,
iFixit
's Kyle Wiens said that the issue, while still unclear, appears to be Apple ensuring only genuine components are being used for repairs. Once a third party changes the home button or internal cable, the iPhone checks to be sure that all original components are running the phone, and if there are any discrepancies users face the "error 53" message and can't access their data. Since mentions of "error 53"
span a few
versions of iOS
, it's unclear specifically which software update began the phone-locking error message.
An Apple spokeswoman commented on the issue, referring to protective security features intended to prevent "malicious" third-party components from potentially compromising a user's iPhone as the main reason for the "error 53" message.
"We protect fingerprint data using a secure enclave, which is uniquely paired to the touch ID sensor. When iPhone is serviced by an authorised Apple service provider or Apple retail store for changes that affect the touch ID sensor, the pairing is re-validated. This check ensures the device and the iOS features related to touch ID remain secure. Without this unique pairing, a malicious touch ID sensor could be substituted, thereby gaining access to the secure enclave. When iOS detects that the pairing fails, touch ID, including Apple Pay, is disabled so the device remains secure."

She adds: "When an iPhone is serviced by an unauthorized repair provider, faulty screens or other invalid components that affect the touch ID sensor could cause the check to fail if the pairing cannot be validated. With a subsequent update or restore, additional security checks result in an 'error 53' being displayed … If a customer encounters an unrecoverable error 53, we recommend contacting Apple support."
Other than that, Apple hasn't commented on the issue or outlined exactly what the company can do for those affected by the iPhone bricking error message. Mentions of "error 53" have been around since at least
last April
, where some users have encountered the issue in software updates as early as iOS 8.3.
In December, Samsung
asked the United States Supreme Court
to hear a final appeal in its ongoing patent battle with Apple, which would potentially nullify a $548 million settlement
awarded
to Apple. In a lengthy document filed with the court this afternoon (via
Foss Patents
), Apple urges the Supreme Court to deny Samsung's request, accusing the company of raising issues that do not "deserve review" in an effort to prolong court proceedings.

Samsung has claimed that the jury did not adequately understand the patents in question because members weren't provided with enough explanation by the court. The South Korean company has also suggested the case has wider implications that could encourage design patent trolls, an assertion Apple refers to as a "doomsday warning" based on "extreme hypotheticals."
Samsung's effort to make this case seem certworthy depends on a made-up narrative in which Samsung, not Apple, is the innovator, despite the overwhelming evidence that Samsung copied the iPhone's innovative design. [...]

Once Samsung's diversions are swept aside as they should be, the actual issues it presents do not deserve review. The decisions below broke no new legal ground; they simply applied the statute and well-settled law to the extraordinary record of infringement and copying in this case.
Apple goes on to say that Samsung has had its day in court and while the litigation is "high-profile," it is "legally unexceptional" and Samsung has not presented a legitimate reason as to why the court should prolong it.
While Apple doesn't feel Samsung's case is worth the Supreme Court's attention, Facebook, Google, and other technology companies have all
urged the court
to take on Samsung's appeal to overturn the ruling in Apple's favor. A major concern is the amount that Samsung was forced to pay for its design patent infringement -- nearly $400 million -- and the implication it has for similar disputes in the future.
Samsung has already paid the agreed upon $548 million settlement to Apple, but should the Supreme Court take on the case and rule in Samsung's favor, Apple would be required to pay back the money. Samsung's Supreme Court appeal was a last ditch effort, and should the Supreme Court refuse to hear the case, Samsung will not be able to recoup its money, putting an end to a patent battle that's been
going on since 2012
.
Universal search, which allows users to find content across multiple apps and services using text or Siri voice search, is one of the most useful features on the
new fourth-generation Apple TV
. At launch, universal search worked with iTunes, Netflix, Hulu, HBO, and Showtime, but Apple
promised to expand the feature
to include additional content sources over time.
Apple has made good on that promise. As of today, searching for content on the Apple TV will encompass the aforementioned apps along with FOX NOW, FXNOW, and National Geographic. Apple also expanded universal search to include PBS and PBS Kids in January.

Apple maintains a full list of apps that are included in the Apple TV's universal search feature in a
dedicated support document
. The new channels aren't listed yet, but should be added to the document in the near future.

Universal search across iTunes, HBO GO, HBO NOW, Hulu, Netflix, PBS, PBS Kids, Showtime, Showtime Anytime, FOX NOW, FXNOW, and NAT GEO is limited to Apple TV users who are located in the United States. Content from these apps will be displayed when a user asks Siri to find a movie or television show or conducts a text-based search.
In Australia, Canada, France, Germany, and the UK, universal search only encompasses movies and TV shows on iTunes and Netflix, and with all other countries, search is only available for movies in iTunes.
Apple plans to continue opening up its universal search API to additional apps going forward.

Following Apple's
first quarter earnings report
, Apple executives hosted a Town Hall meeting with Apple employees to answer questions and to divulge a few details about the company's future plans.
9to5Mac
has shared highlights of what was covered at the event. While much of what was said was reiterating information that was shared during the earnings call, there are a few tidbits worth noting.
When it comes to the iPhone and the rumor that Apple has perhaps reached "peak iPhone," Cook said the device is the "greatest business of the future" with growth potential in key emerging markets like India and China. He said Apple does not need to launch a less expensive device with pared-down features to entice buyers in these markets, as research suggests people will spend more for a better experience. These comments relate directly to the upcoming "
iPhone 5se
," which some rumors have suggested will be positioned as a less powerful, lower-end device, though not a cheap one by general smartphone standards.
On the Apple TV and tvOS, Cook said the two products point towards a "bright" future for Apple, but he didn't mention how Apple might expand its presence in the living room going forward. tvOS is Apple's way of giving content providers the tools to offer streaming television solutions to customers after having failed to launch its own streaming service due to difficulties with negotiations. The most recent TV-related rumors suggest Apple is exploring the
possibility of original content
, following in the footsteps of Netflix and Amazon.
Cook also reportedly expressed excitement over future products coming from the company's software, services, and hardware divisions. In the next few months, Apple is expected to announce the
iPhone 5se
, the
iPad Air 3
, new bands for the
Apple Watch
, and perhaps new
Retina MacBooks
and Retina
MacBook Pros
. Later in the year, Apple is also expected to introduce the highly-anticipated
iPhone 7 and iPhone 7 Plus
.
He also teased "far off" hardware products coming beyond 2016, perhaps hinting at the company's work on the
Apple Car
or its exploration of virtual and augmented reality. Recent rumors suggest Apple is
prototyping virtual reality headsets
similar to the Oculus Rift.
The last bit of interesting information was on Apple Campus 2, the company's second "spaceship" campus
that's under development in Cupertino
. Construction appears to be on track to be finished at the end of 2016, as Cook says the first employees will move into the campus by the end of January 2017. He also said the new underground auditorium will allow Apple to hold events on its grounds instead of at venues in San Francisco and other parts of the Bay Area.
The meeting also included more mundane information on upcoming time-off benefits for Apple employees, flagging iPad sales, new solutions for retaining employee talent, and Apple's supply chain, which can be read at
9to5Mac
.
The latest data from
Mixpanel
shows that approximately 32.22% of active iPhone users still have a 4-inch screen. That is the same screen size as the so-called "
iPhone 5se
" that Apple is expected to announce at its rumored
March 15 event
.
Apple has released three iPhone models with 4-inch screens since 2013, including the iPhone 5, iPhone 5c, and iPhone 5s, and some customers still feel these smartphones have the best screen size for pocketability and one-handed usage.

Apple's newest 4-inch smartphone, the iPhone 5s, represented just under 20 percent of current iPhones in use, trailed by the iPhone 5 at 7.53 percent and the plastic-backed iPhone 5c at 5.66 percent. The numbers fluctuate slightly in real time.
In the company's latest earnings call, Apple CEO Tim Cook said that 60 percent of older-generation iPhone users have yet to upgrade to the iPhone 6, iPhone 6 Plus, iPhone 6s, or iPhone 6s Plus.
Right now, customers that want a 4-inch iPhone have to settle for the over two-year-old iPhone 5s's outdated tech specs, and the smartphone also lacks many new features such as Apple Pay, 3D Touch, and Live Photos.
For that reason, the "iPhone 5se" with a rumored 4-inch screen, Apple's newest A9 chip, Live Photos, and purported price of around $500 may prove to be a more popular option among prospective iPhone buyers.
Apple has updated its
System Status page
to reflect that many users may be unable to access, purchase, or update apps on the App Store on iPhone, iPad, and Mac. Multiple other iCloud services are or were also experiencing downtime, including the iTunes Store, iBooks Store, iCloud Drive, and iWork for iCloud.

The issues began shortly before 7:00 a.m. Pacific and appear to be widespread, affecting customers in the United States, Canada, Europe, and elsewhere, according to social media posts. Apple TV services and Apple's Volume Purchase Program are also affected by the service issues.
Update (9:10 a.m. Pacific):
Apple's System Status page shows that the App Store, iTunes, and other iCloud services have been restored.

Apple Pay is now available at more than 2 million retail locations, with merchants such as Crate & Barrel, Chick-fil-A and Au Bon Pain set to accept the system in stores imminently, reports
The Business Times
.
Online clothing retailer Zappos.com also added Apple Pay to its iPhone and iPad apps on Tuesday, following a number of requests from customers to use the feature.
The announcement by Apple comes alongside news that the mobile payment service exceeded the company's goal to make it available at 1.5 million locations by the end of 2015. In-app purchases using the service also more than doubled in the last six months of 2015 compared with the first half, says the company.
Despite the upbeat announcement, Apple still has work to convince U.S. customers to use Apple Pay at retail stores. According to a survey by consumer researcher Pymnts and InfoScout, 16.6 percent of people who own newer iPhones tried Apple Pay in October, an increase from 9 percent in November 2014.
Apple Pay is set to
expand to China
early this year, making it the fifth country to adopt the payments service since its U.S. launch in October 2014. The service
expanded to the United Kingdom in July 2015
, followed by
Australia
and
Canada
last November in partnership with American Express.
Hong Kong, Singapore and Spain
are also expected to gain support later this year.
Apple was today found guilty of willfully infringing on four patents in an
ongoing dispute with VirnetX
and has been ordered to pay $625 million in damages, reports
CNBC
.
The patents in question relate to virtual private networking (VPN) protocols and in today's ruling, the jury decided that Apple's FaceTime and iMessages service, along with the iOS devices that support those services, infringe on VirnetX's intellectual property.

The patent dispute between Apple and VirnetX dates back to 2010, with a jury initially
awarding VirnetX $368 million
in 2012 after Apple was found guilty of infringing on VirnetX patents. That decision was
thrown out in September of 2014
after the damages were found to have been incorrectly calculated, but a damages retrial that started last week led to the decision handed down this afternoon.
VirnetX originally
requested $532 million
in damages, an amount that grew to $625 million taking into account the willful infringement ruling.
Ahead of the jury's decision,
CNBC
says Apple filed a request asking U.S District Judge Robert Schroeder to declare a mistrial, accusing VirnetX of misleading and confusing the jury during its closing arguments. Schroeder has not yet made a ruling on the request.
Sony, the manufacturer behind many of the camera sensors used in Apple's iOS devices, recently confirmed that its dual-lens camera platform will be featured in devices from "major smartphone players" in 2016. The information was shared by Sony CFO Kenchiro Yoshida during the company's recent Q3 2015 earnings call and was highlighted by
Xperiablog
.
Sony's camera technology is used by a wide range of smartphone manufacturers, including Apple, and Yoshida declined to name specific companies that would take advantage of Sony's dual-lens camera platform. Dual-lens technology has previously been used in smartphones such as the HTC M8, but it may soon become a more popular option following rumors that Apple plans to incorporate a
dual-lens system
into its
iPhone 7 Plus
.

iPhone 7 mockup with dual-lens camera system (Image: Computer Bild)
Apple is said to be planning to use dual-lens technology it acquired from
Israeli camera company LinX
in the iPhone 7 Plus, but Apple may still be incorporating Sony sensor components into its camera module. Apple is also said to be
testing dual-lens camera samples
from a range of manufacturers in Taiwan, Japan, and China.
According to Yoshida, dual-lens camera systems will be coming from multiple major smartphone manufacturers this year, but because of slowdowns in the high-end smartphone market could impact production, 2017 will be the year when the dual lens camera platform really takes off.
Well, for next year, our so-called dual lens - dual camera platform will be launched by, we believe, from major smartphone players. However, as I said previously, recently, our smartphone market is growing and particularly, our high-end smartphone market is now slowing down. So, that may impact the demand or production schedule of dual camera smartphones by the major smartphone manufacturers. So, we believe the real start, the takeoff of smartphone with dual lens camera will be in the year of 2017."
Rumors have suggested Apple is planning to incorporate a dual lens camera system into the iPhone 7 Plus to differentiate it from the iPhone 7, which will continue to offer a more traditional single-lens camera. Should Apple follow through with its plans, its first dual-lens system will debut towards the end of 2016, likely in September.
The launch of the iPhone 7 is still multiple months away, but details about the new device have been steadily trickling out. Yesterday,
MacRumors
shared information on the device's design, which is expected to be
similar to the iPhone 6s design
but with a flush rear camera and no antenna bands across the back. Other rumors suggest it will have improved
water resistance
and
no headphone jack
.