Earlier this year,
MacRumors
uncovered some evidence
suggesting Zurich-based real-time motion capture firm Faceshift
was acquired by Apple
, and as of today, that acquisition has been confirmed by Apple in a statement given to
TechCrunch
.
"Apple buys smaller technology companies from time to time, and we generally do not discuss our purpose or plans."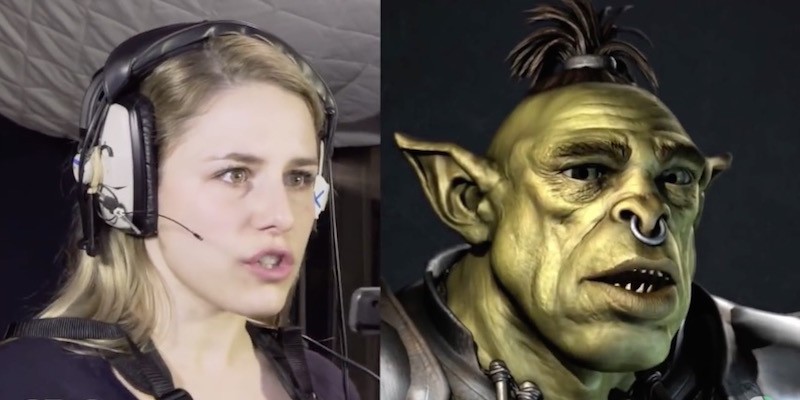 Prior to being acquired by Apple, Faceshift worked with game and animation studios on technology designed to quickly and accurately capture facial expressions using 3D sensors, including Faceshift Studio software with plugins for Maya and Unity. The company was also working toward consumer-facing software like a Skype plugin that would support real-time avatars for video chat.
Based on Swiss company registry filings discovered by
MacRumors
, Faceshift was acquired by Apple in mid-August. Several Faceshift employees have now joined Apple and are working out of the company's European offices. Apple is
also hiring additional employees
to work on related technology in Switzerland, including a senior software engineer that would focus on "cutting-edge imaging algorithms for both mobile and desktop photographic applications."
Faceshift launched in 2011 out of the Computer Graphics and Geometry Laboratory at the
Swiss Federal Institute of Technology
in Lausanne, and in mid-2013, the company expanded and brought on industry veteran Doug Griffin, formerly of Industrial Light & Magic and Electronic Arts, to head up a San Francisco office. Faceshift has demonstrated its motion capture technology multiple times in the past few years, most recently demoing it at GDC 2015.
It is not clear what Apple will use Faceshift's Technology for, but there are a wide range of possible use cases. Faceshift's real-time motion capture work in the gaming and chat arena could be used for things like real-time avatars for FaceTime video chats, but there are also more serious applications such as biometrics for unlocking devices or authorizing payments through facial recognition techniques.
Best Buy is hosting an
early access online-only sale
today that includes significant discounts on
the Apple Watch
and
the iPad Air 2
ahead of the traditional Black Friday shopping holiday.

Customers can get $50 off the Apple Watch Sport and $100 off the stainless steel Apple Watch, dropping entry-level prices to $299 and $449, respectively. The discount applies to all Apple Watch models that Best Buy sells and is available online only.
To get the discount, enter the code AWSPORTDEAL when checking out with an Apple Watch Sport or AWDEAL when checking out with the stainless steel Apple Watch.
Best Buy is also offering up to $125 off iPad Air 2 models. The 16 and 64GB iPad Air 2 models can be purchased at a $100 discount when using the promo code IPADAIR2DEAL at checkout, while 128GB models can be purchased at a $125 discount with the promocode IPADSAVE125DEAL.
Best Buy's Early Access sale will end on 11/24/15 at 11:59 p.m. Central Time. That translates to 9:59 p.m. Pacific Time and 12:59 a.m. Eastern Time.
When Black Friday rolls around, Best Buy will be offering additional discounts on the Apple Watch, iPhone, iPad, and a selection of MacBooks. Several other retailers are also offering similar deals, all of which can be found in
our dedicated Black Friday roundup
.
Following teardowns of the
Apple Pencil
and the
iPad Pro
itself, iFixit today completed a disassembly of Apple's new first party
Smart Keyboard accessory
. The teardown of the keyboard doesn't provide much in the way of surprising internal revelations, but does give those interested a closer look at the accessory's conductive fabric, dome switches underneath the keys, and underlying circuit board powering the device.

iFixit first noted the "high tech fabric" lining the outside of the Smart Keyboard, guessing that the fabric could be nylon due to its tactile similarities to a windbreaker. Once peeled back, the stripped away fabric reveals a row of dome switches beneath, along with a stiffening weight placed in the spacebar for a more reliable return each time a user hits the rectangular key.
Once the Smart Keyboard is cracked open, iFixit discovered the circuit board at the center of the device, but with no added flourishes like LEDs, batteries, or cooling fans due to the accessory's slim size. Once the keyboard frame was pulled away, the site noticed "intestinal squiggles" lining the plastic casing that direct toward small vents on the topside of the keyboard, most likely used to release air pressure each time a key is pressed, according to iFixit.

Lastly the teardown revealed the "brains of the operation" in the form of an ARM-based microcontroller from STMicroelectronics, along with a final layer of three fabric strips at the base of the keyboard. Made of Apple's "conductive fabric" that connects the accessory's smart connector (where the iPad Pro is placed) with the actual keyboard, the fabric allows for a "two-way flow of power and data" that should be able to withstand a lifetime of unfolding the Smart Keyboard.

Overall, iFixit gave the iPad Pro's Smart Keyboard a repairability score of 0 out of 10, meaning once it was torn down the accessory is impossible to repair. The site noted that while the Apple-made accessory is quite durable, it must be damaged to gain entry and none of its internal components can be removed and replaced without causing fatal harm to the device.
Mitsubishi has
announced
that the 2017 Mirage will feature both CarPlay and Android Auto, becoming the first Mitsubishi vehicle in the U.S. to support Apple's in-dash system. The new subcompact hatchback, introduced at the 2015 Los Angeles Auto Show, is positioned as Mitsubishi's entry-level vehicle in its current lineup.

Mitsubishi's 2017 Mirage GT
Mitsubishi also unveiled its 2016 Outlander Sport with a 6.1" in-dash touchscreen, but the crossover still uses the Japanese carmaker's proprietary audio system. Mitsubishi plans to expand CarPlay to future vehicles in multiple markets, but the carmaker's popular Lancer and Outlander models remain without CarPlay in the U.S.
Mitsubishi joins several other CarPlay partners, including
Cadillac
,
Chevrolet
,
Buick
,
GMC
,
Honda
,
Porsche
and
Volkswagen
. Apple says several other automakers are
committed to the platform
, including BMW, Dodge, Ford, Kia, Mercedes-Benz, Nissan and Toyota, but few have disclosed their plans.

CarPlay in Mitsubishi's 2017 Mirage GT
Mitsubishi's
2016 Pajero
also features CarPlay in Australia and select European markets.

Apple plans to launch Apple Pay in mainland China before the weeklong Spring Festival starting February 8, 2016, also known as the Chinese New Year, according to
The Wall Street Journal
.
The report claims Apple recently reached deals with China's big four state-run banks to launch Apple Pay, but the iPhone maker could still face regulatory hurdles in the country.
China's big four state-run commercial banks include the Bank of China, China Construction Bank, Industrial and Commercial Bank of China and Agricultural Bank of China.
Alipay and Tenpay are currently the two largest electronic payment platforms in China, with nearly 64% combined market share, according to the report, citing research firm Analysys.
China's only interbank network UnionPay holds a monopoly on the country's credit and debit card processing, effectively blocking MasterCard and Visa. The state-run organization does offer some credit cards affiliated with American Express, MasterCard or Visa for use abroad.
One Chinese developer who has seen the latest beta version of Apple's mobile-operating system said logos for China's UnionPay can be found within the package. China UnionPay Co. press officials didn't respond to requests for comment.
Apple is committed to an international expansion of Apple Pay, having launched the mobile payments service in
Australia
and
Canada
last week in partnership with American Express. Apple Pay is also coming to
Hong Kong, Singapore and Spain
in 2016.
China has also been an oft-rumored candidate for Apple Pay. Apple CEO Tim Cook told Chinese news agency Xinhua in May that Apple "very much want to get Apple Pay in China," adding that he is "very bullish on Apple Pay in China."
Apple has registered an entity in the Shanghai free-trade zone to prepare for the launch of Apple Pay in China, the
WSJ
previously reported. Apple Technology Service (Shanghai) Ltd. was registered on June 10, per the Shanghai government's company registry.
Apple has launched (
via
AppleInsider
) a brand new outdoor ad campaign for the Apple TV a week after debuting its
first TV commercials
for the new set-top box. The new ads feature a variation of the SMPTE color bars, a television test pattern, as a backdrop to the simple Apple TV logo.

Image via SMPTE Connect
The color bars are also featured in the TV ads, dispersing in different ways as the ad showcases its apps or games. Thus far, the billboards have been spotted in Los Angeles,
Boston
,
New York
,
San Francisco
,
Beverly Hills
and
Hollywood
.
The ads appear to have gone up in the last 24 hours, with Instagram user
Courtney Cerruti
noting that she saw workers tugging the image into place and that they went up "in unison." Additionally, every current picture of the new billboards have appeared within the last 11 hours or so. The ads also come in different formats, with some ads in a vertical orientation on buildings and others in a more traditional
horizontal
format.
T-Mobile
today announced
a new holiday promotion it's calling "Un-carrier Unwrapped," offering free unlimited LTE data for all of its Simple Choice customers for the next three months. All existing Simple Choice postpaid customers as of the end of the day on November 23 will get the unlimited data.
T-Mobile also plans to unveil additional "gifts" for the next month, with a new gift coming each week. The company is teasing a "special holiday gift" for Sprint, AT&T, and Verizon customers, with one gift per carrier per week.

"We've had a fantastic year, and we're going to spread that T-Mobile cheer by starting with the most important people first... our existing customers! Now you get Unlimited LTE data on our blazing fast network for three full months as a gift from the Un-carrier to you," said John Legere, president and CEO of T-Mobile. "But that's not all....we know that Verizon, AT&T and Sprint customers need some holiday cheer, too - so we've got presents coming for them. Just wait!"
The unlimited data offering for Simple Choice customers will begin on December 1, 2015 and will last through March 1, 2016. Unlimited data will kick in once all existing data and Data Stash data has been used up. T-Mobile does require its
Binge On video streaming service
to be activated.
Unveiled earlier this month, Binge On provides T-Mobile customers with video streaming that does not eat into data plans, but it uses a data compression algorithm that streams video at a reduced 480p quality.
T-Mobile is also offering
Black Friday deals
on Samsung smartphones and discounting the UE Boom Bluetooth speaker by $100, dropping the price to $99.
Mobile payments company
Square
today announced the launch of its new NFC reader within 100 small businesses around the country, letting stores who previously were unable to accept Apple Pay -- due to the lack of a required contactless reader -- begin supporting the service (via
USA Today
). The small square-shaped reader will act like all other Apple Pay-accepting terminals, letting users wave an iPhone or Apple Watch near the device to complete a purchase.

"Until now, technology like our new reader has been out of reach for local businesses," said Jesse Dorogusker, head of hardware at Square, told USA TODAY via email. "Now Square sellers across the country can quickly and easily accept the new forms of payment that are crossing their counter tops."
Business owners can buy the Square reader for $49 to begin allowing customers the option to use Apple Pay in their storefronts. With the recent surge in popularity of chip cards, touted as being a safer and more secure physical payment alternative, the reader also has the option to accept chip cards in a small slot located on the side of the device.
Square initially
announced
incoming support for Apple Pay last November, with no real hint as to what the device would be. The company then announced the Square reader during
WWDC earlier this summer
, confirming its NFC and chip-reading capabilities would bring the success of Apple Pay to businesses and merchants who as of yet hadn't had the chance to support the service. Merchants interested in adopting Apple Pay can visit Square's
official website
to reserve their own NFC reader.
In an effort to increase adoption of contactless payments, major credit card issuer MasterCard has launched a limited time "
Fare Free Mondays
" promotion, offering free public transit to Apple Pay users in London on Mondays between November 23 and December 14, 2015.

Starting today, and on the next three Mondays, MasterCard customers using Apple Pay to touch in and out on London's public transit network will have up to £27.90 in daily fares refunded by MasterCard. The promotion is valid for travel on the Tube, buses, tram, DLR, London Overground and most National Rail services in London.
Mark Barnett, president of MasterCard UK&I:
"The move by TfL last year to accept contactless cards and devices on London Underground has been a phenomenal catalyst to the growth in contactless payments across the UK. Now that Apple Pay has arrived we want to encourage travellers on London's transport network to try it out and give them another convenient option to pay for their travel. What better way to do this, than to offer MasterCard customers using Apple Pay the chance to travel for free over the next four consecutive Mondays."
MasterCard competitor Visa today also unveiled a new
Apple Pay "Ready" campaign
in Europe, including two TV ads from agency Saatchi & Saatchi that highlight how fast, easy and reliable using a Visa card in Apple Pay is in everyday situations such as paying to use the Tube or in a cafe.
Apple Pay
expanded to the U.K. in July
and is accepted at more than 250,000 locations across England, Scotland, Wales and Northern Ireland. The iPhone-based mobile payments service recently gained
support for Tesco Bank and TSB
in the country alongside over 90 new U.S. issuers.
Following the launch of Apple Pay in
Australia
and
Canada
earlier this week, Apple has shared a new Apple Pay Guided Tour video that walks users through how to use Apple Pay on their iPhones.
The video goes through the steps of making a payment at an NFC terminal with a finger on the Touch ID home button of an iPhone and it covers the security behind Apple Pay. Apple Pay shares no credit card numbers or personal information with cashiers during the checkout process.
There's also a walkthrough on how to set up Apple Pay through the Wallet app and details on using the payments service within an app.
Apple Pay is now available in the United States, the UK, Canada, and Australia, with the latter two countries receiving the service through a partnership with American Express. In 2016, Apple Pay
will expand
to Spain, Singapore, and Hong Kong through the same AMEX partnership.
Apple has previously published a number of Guided Tour videos, most recently
sharing a video series
that walks users through how to use the various features of Apple Music. In the past, Apple has also done quite a few
Apple Watch Guided Tour videos
to teach users how to unlock the full capabilities of the wrist-worn device.
Apple appears to be working on an iOS app that will provide customers with easy access to Apple support staff, troubleshooting tips, and repair options for their iPhones, iPads, and other Apple devices. A series of screenshots of the app were provided by Sonny Dickson to
uSwitch Tech
, revealing key details about the app and what it's capable of.
There are direct options for chatting with an advisor, scheduling an in-store visit (which lists the next available appointment at a local Apple Store), and sending a device in for service, along with a list of support documents and guides to solve common problems like using iTunes to do a restore, maximizing battery life, or upgrading to the latest version of iOS.

According to an "insider," the app is tied to an Apple ID and will automatically list all of the devices that each person owns, giving them direct access to pre-defined troubleshooting problems, much like Apple's support site does now. From there, it walks users through all of the available support options. It's said to be "highly interactive and well integrated."
Having a centralized spot to access support documents and repair options will be hugely useful for many users who may not know the extent of Apple's online support offerings. The app will also further streamline the repair and support process, taking some of the pressure off of in-store Genius employees who work on repairs and potentially cutting down on the number of people coming in to the store for small issues.
It is not clear if the app is a standalone support app that will be added to iOS devices in the future or if this is functionality that will be incorporated into the existing
Apple Store
app. At this time, the
Apple Store
app has limited functionality when it comes to support, only allowing users to schedule appointments with Geniuses at their local Apple Stores.
Following the launch of
Personal Pickup in Australia and Canada
earlier this week, Apple today expanded the in-store pickup service to the United Kingdom. Personal Pickup allows customers to place an order on the Apple Online Store or Apple Store app and pick it up at a nearby Apple Retail Store, generally within an hour.

Personal Pickup launched in the U.S. in 2011, but was unavailable elsewhere until this week. The service is offered for several Apple products, including Macs, iPhones, iPads, Apple TVs and the Apple Watch. Apple notifies customers via email or text message when their order is available for in-store pickup with a valid photo ID.
MacRumors
broke the news earlier this month that Apple was planning an
international expansion of Personal Pickup
in Australia, Canada, France and the United Kingdom, and the service is now live in three of those four countries. The service will likely launch in at least a few more countries in the near future.

Apple retail chief Angela Ahrendts has been working to bridge the gap between Apple's online and retail store shopping experiences, and the international expansion of Personal Pickup fits within those plans. Apple has opened 463 retail stores in 17 countries since May 2001, with nearly 200 located outside the U.S.