Earlier this month, we
shared an iPhone case
called the Reach79, which debuted at CES. The
Reach79 case
claimed to boost the signal strength and performance of the iPhone, improving battery life, reducing dropped calls, and improving download speeds, statements that were quite controversial in our forums.
Readers were understandably skeptical of the Reach79's promise that it could deliver up to 2x stronger signal strength, so
MacRumors
decided to go hands-on with the Reach79 case to see if we could prove the company's claims.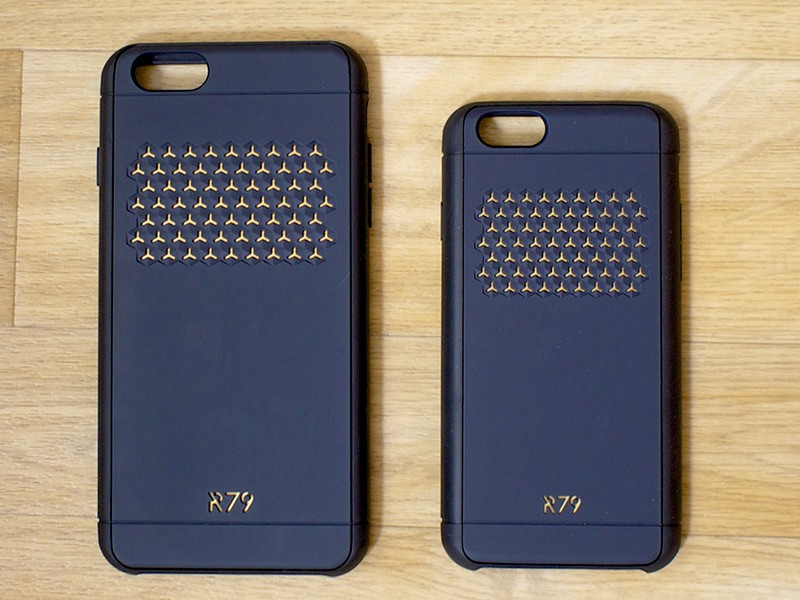 We've been extensively testing the Reach79 case on an iPhone 6 Plus for more than a week in various areas around the San Francisco Bay Area, but after several days of use, it remains difficult to conclusively say that the case improves signal in a meaningful way due to mixed test results. For a quick summary of what we found, scroll down to the "Bottom Line" section, or read on for our full results.
Our Testing
We used the Reach79 case on an iPhone 6 Plus connected to the AT&T network on multiple days, at multiple times, and in multiple locations, both indoor and outdoor. The phone was
put into Field Test mode
so that signal strength could be viewed as a raw decibel number rather than as dots or "bars," in order to better determine if and when the case was improving signal. All testing was done in the hand or up against the head, which is how the case is designed to work.
We also tested with the Ookla
Mobile Speed Test
app to see if the case improved data speeds, but we were told that this is not a particularly reliable testing method due to the many factors that can affect data transfer.
If there's one word that sums up our testing, it's inconsistent. At times, when the Reach79 case was placed on the iPhone, signal definitely improved as evidenced by the raw numbers and speed tests, but just as often, putting the case on did nothing to improve signal, or even seemed to degrade it somewhat.
Click here to read rest of article...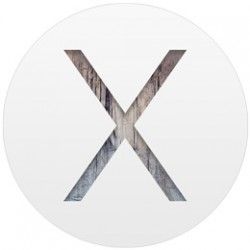 Apple today released OS X Yosemite 10.10.2, marking the second update the operating system has received since its October release. Testing for OS X 10.10.2 began in
late November
, with Apple
seeding six betas
to developers before releasing the update to the public.
The OS X 10.10.2 update can be downloaded through the Software Update mechanism in the Mac App Store.
- Resolves an issue that may cause Wi-Fi to disconnect
- Resolves an issue that may cause web pages to load slowly
- Fixes an issue that caused Spotlight to load remote email content when the preference was disabled in Mail
- Improves audio and video sync when using Bluetooth headphones
- Adds the ability to browse iCloud Drive in Time Machine
- Improves VoiceOver speech performance
- Resolves an issue that causes VoiceOver to echo characters when entering text on a web page
- Addresses an issue that may cause the input method to switch languages unexpectedly
- Improves stability and security in Safari
According to the release notes, OS X 10.10.2 solves
lingering issues with Wi-Fi
, fixes issues with Safari web pages loading slowly, improves VoiceOver, improves audio and video syncing when using Bluetooth headphones, and adds the ability to browse through iCloud Drive in Time Machine.
The update also fixes several notable security flaws, including an issue that caused Spotlight to
load remote email content
even when the Mail preference was disabled, vulnerabilities detected by
Google's Project Zero
, and the "Thunderstrike"
hardware exploit
affecting Thunderbolt-equipped Macs.
-
OS X Yosemite 10.10.2 Update
(554.3 MB)
-
OS X Yosemite 10.10.2 Combo Update
(840.3 MB)
Update 10:47 AM
: OS X 10.10.2 includes Safari 8.0.3, but Apple has also released standalone Safari updates for OS X Mavericks (7.1.3) and OS X Mountain Lion (6.2.3). Security Update 2015-001 is also available for
Mavericks
and
Mountain Lion
.
Apple today released iOS 8.1.3 to the public, with a range of bug fixes including a fix for an issue that prevented some users from entering their Apple ID passwords for Messages and FaceTime, a bug that caused Spotlight to stop displaying app results, and a problem that prevented multitasking gestures from working on the iPad.
iOS 8.1.3 also reduces the amount of storage space required to perform an iOS update and adds new configuration options for education standardized testing.
iOS 8.1.3, much like
iOS 8.1.2
, was a minor release that was not seeded to developers before being released to the public. The software is available immediately as an over-the-air download.

The first hints of iOS 8.1.3 first appeared in early December after devices
running the updated operating system
began visiting the
MacRumors
website, and usage picked up last week after iOS 8.1.3 was
seeded to Apple retail employees
for testing purposes. Apple appears to be expanding its OS X employee testing program to iOS, and iOS 8.1.3 marks the first iOS beta that's been tested by retail workers.
iOS 8.1.3 is a minor update that includes largely under-the-hood bug fixes, but Apple is also working on iOS 8.2, which will bring more drastic changes to the operating system as it contains both
the WatchKit SDK
and features that will allow the iPhone to
integrate with the Apple Watch
. It is not clear when Apple plans to release iOS 8.2, but it could come alongside the launch of the Apple Watch, which is
currently rumored
to be in March.
Update 10:38 AM:
iOS 8.1.3 does
not fix
the
recently publicized "GMT bug,"
which causes calendar syncing issues and time zone confusion for some affected iOS users.
Apple has also released a 7.0.3 software update for the third-generation Apple TV.
Apple is set to report its financial results this afternoon for Q1 2015, a three-month period spanning October through December that directly followed the launch of the highly-anticipated iPhone 6 and iPhone 6 Plus. Despite offering guidance of between $63.5 to $66.5 billion in total sales, many analysts are predicting that Apple outpaced those numbers in what could amount to a record-breaking quarter.
Fortune
has averaged the estimates of 35 analysts, including 20 professionals and 15 amateurs, and determined that expectations are for Apple to report earnings of $2.68 per share, a nearly 30% year-over-year increase, and revenue of $68.7 billion, about a 20% increase from the year-ago quarter and $2.2 billion higher than Apple's high-end forecast.

The first quarter has historically been the most lucrative for Apple, as the company typically launches new or refreshed products in the fall ahead of the busy holiday shopping season. Apple has posted record-breaking first quarter earnings results for over a decade, a span in which it announced several iconic products such as the iPod, iPhone, iPad, MacBook Pro and MacBook Air.
Analysts believe that Q1 2015 will be a home run for Apple on the strength of the iPhone 6 and iPhone 6 Plus. The larger screen sizes of the new smartphones were a major draw for many existing iPhone users looking to upgrade, and enough of a reason for some Android users to make the switch. Apple also launched a few other noteworthy products in the quarter, including the iMac with Retina 5K Display and new iPads.

MacRumors
will be providing live coverage of Apple's financial results as they are reported around 1:30 PM PT (4:30 PM ET), including the subsequent earnings conference call with CEO Tim Cook and CFO Luca Maestri at 2 PM PT (5 PM ET). At that time, we'll have a clearer picture of just how well Apple managed to perform in the quarter.
Apple's
iCloud.com Photos app
was quietly updated over the weekend, adding a new zoom option to the toolbar that lets users zoom in on photos that have been uploaded to iCloud Photo Library.

As noted by German site
iFun.de
, Apple's web-based Photos app has also gained a new feature that allows users to send photos via email directly from the website, making sharing photos easier than ever before.

The addition of new zoom and email features follows
a major November update
to the iCloud.com Photos app, which began allowing users to upload photos to iCloud for the first time. Before the addition of the uploading tool, the standard iCloud.com site only allowed users to view, download, and delete iCloud Photo Library images.
With the uploading tool and new sharing features, iCloud is slowly becoming a viable and useful storage option for users who wish to upload and manage entire photo libraries. Still in beta, iCloud Photo Library was initially introduced alongside iOS 8.1, letting users sync and access all of their photos on all of their iOS devices and Macs via the web.
Apple is working on a Photos app for the Mac, which will work alongside both the Photos app on iOS and the iCloud.com Photos app on the web. Photos, which will replace both Apple's iPhoto app and Aperture, is supposed to be launching in the early months of 2015. There's been little word on its development since its initial June introduction, however.
Apple is readying a fix in OS X 10.10.2 for the so-called "Thunderstrike" hardware exploit targeting Macs equipped with Thunderbolt ports,
iMore
has learned. According to the report, Apple patched the vulnerability by making code changes in the upcoming software update that prevent a Mac's bootrom from being replaced or rolled back to a previous state in which it could be attacked.
To secure against Thunderstrike, Apple had to change the code to not only prevent the Mac's boot ROM from being replaced, but also to prevent it from being rolled back to a state where the attack would be possible again. According to people with access to the latest beta of OS X 10.10.2 who are familiar with Thunderstrike and how it works, that's exactly the deep, layered process that's been completed.
Thunderstrike is a serious vulnerability discovered earlier this year by security researcher Trammell Hudson, enabling an attacker to replace a Mac's bootrom with malicious code without a user knowing. Since the malicious code is stored in a low level inaccessible to the user, the problem would remain even if the bootrom was replaced.

The
proof-of-concept attack
is limited in scope, however, as an attacker would require physical access to the Mac or savvy social engineering skills in order to trick a user into attacking his or her Mac themselves. Apple has already addressed the issue in its latest hardware, including the iMac with Retina 5K Display and new Mac mini.
OS X 10.10.2 has been in pre-release testing for over two months and should be made available to the public in the coming days. The
most recent OS X 10.10.2 beta
was seeded to developers for testing last Wednesday. In addition to the Thunderstrike fix, the upcoming software update addresses security vulnerabilities
exposed by Google's Project Zero security team
last week.
According to
9to5Mac
, the latest OS X Yosemite release will also add iCloud Drive in Time Machine and resolve issues related to Wi-Fi, VoiceOver and security. In particular, a recently identified glitch causing
Spotlight on OS X to expose system information
to spammers through remote content loading will reportedly be patched. Safari will also gain improved performance and security.
No public instances of Thunderstrike attacks have yet to be reported.
Following an influx of rumors surrounding the
"iPad Pro"
and a possible
stylus accessory
launching around the same time, well-known 3D modeler and designer Martin Hajek has created a series of
concept renderings
for each device on his blog.

Hajek's models include several details rumored for the iPad Pro, which has been claimed to carry a
12.2
-
12.9
inch display and fall in line with the rounded design of the current iPad Air 2 and iPad Mini 3. The renderings are based on some
design drawings
that surfaced last November, with Hajek noting the design brings back the larger bezels seen in earlier-generation iPads. Consistent with the schematics and other rumors, he also places speakers on the top and bottom and edges of the device, allowing for stereo sound when used in landscape orientation.

Otherwise, the iPad Pro sticks by most of the current-generation standbys, including volume rockers on the right side of the device, a lock button on the top right, a Lightning charger on its bottom center, and a Touch ID capacitive home button sitting in its normal central position.
Beyond the iPad Pro itself, Hajek also imagines a possibility for Apple's
rumored
in-house stylus. Borrowing "the design language of the iPad Pro", he added in a capacitive +/- slider for additional operations, and also elements of the Apple Watch as well, including biometric sensors and a digital crown. While the stylus renderings are interesting, a lack of leaks or even specific details about the accessory means the images are not based on any actual information.

The new renderings show off the iPad Pro mostly in the Silver option, though it's likely to receive the other two usual color options of Space Gray and Gold. The
latest rumors
suggest the iPad Pro may launch sometime in the late spring or early summer of this year. The full suite of renderings featuring the iPad Pro and stylus can be found on
Hajek's blog
.
The dimple on the back of Motorola's Nexus 6 would have featured a Touch ID-like fingerprint sensor if Apple had not
acquired sensor firm AuthenTec
in 2012, according to former Motorola Mobility CEO Dennis Woodside.
In an interview with
The Telegraph
, Woodside states the company had plans to include the finger-sensing feature in the Nexus 6, which was launched late last year, but due to Apple's poaching of "the best supplier" for the technology and other suppliers not meeting quality expectations, Motorola decided to remove the feature before launch.

"The secret behind that is that it was supposed to be fingerprint recognition, and Apple bought the best supplier. So the second best supplier was the only one available to everyone else in the industry and they weren't there yet," says Woodside. Nonetheless, he adds, the addition of fingerprint recognition, "wouldn't have made that big a difference."
Woodside, now COO of Dropbox, expresses relief at freedom from these "uncontrollable market forces" in his new position. "We're not trying to serve ads or sell hardware," he told
The Telegraph
.
Apple's introduction of AuthenTec-based Touch ID on the iPhone 5s sparked much interest in fingerprint-sensing technology, and the company continues to work to improve upon the technology. The iPhone 6 and 6 Plus introduced a more sensitive version of the sensor and it is now being used to authenticate purchases made with the company's new Apple Pay mobile payments service.
Samsung will be the main supplier of Apple's upcoming A9 chip that will power the next-generation iPhone, reports South Korean newspaper
Maeil Business
(via
Reuters
). The newspaper notes that Samsung will supply around 75% of chips for the next iPhone, and that the processors will be produced at the company's factory in Austin, Texas.

Apple's A8 chip
Last month, a
report
from Korea's
ET News
said that Samsung had begun work on the processor in Texas.
Previous reports
noted that Samsung and Taiwan Semiconductor Manufacturing Company (TSMC) would be producing the A9 chip, although Samsung was chosen to be the primary supplier in a deal that was said to be worth billions.
BusinessKorea
reported last month that Apple would be
relying more heavily
on Samsung for iPhone 6 and Apple Watch components including RAM, NAND flash storage, and batteries.
Apple's A9 chip is expected to power the
iPhone 6s
and presumably the next-generation iPad Air and iPad mini. Apple is also expected to launch a larger-screened
iPad Pro
at some point this year, although that device has been rumored to
utilize
Apple's A8X processor.
Apple will begin shipping the
Apple Watch
in March and will also look to launch its new
12-inch MacBook Air
during this quarter, according to a new report by KGI Securities analyst Ming Chi Kuo. The analyst also predicted that iPhone shipments would beat expectations for Q1 2015 with over 61 million units shipped, while iPad shipments are expected to total to 10 million units.

Kuo notes that Apple may reveal more details about the Apple Watch before its official launch, revealing specifics on battery life and the start of pre-orders. Most components of the Apple Watch will see high shipments during the quarter, but other key components are expected to see low production yields which may cause a constrained supply. Kuo predicts that Apple will ship 2.8 million Apple Watch units in Q1 2015, and his estimate for a March launch falls in line with
previous reports
.

Rendering of 12-inch MacBook Air done by Martin Hajek
Kuo's estimate for a Q1 2015 launch of the new 12-inch MacBook Air falls in line with a
report
earlier this month which stated that Apple supplier Quanta Computer was ramping up production of the notebook for a release this quarter. The 12-inch MacBook Air is expected to feature a new ultra-thin, fan-less design with a high resolution Retina display and a
low-power Intel Core M processor
. The notebook is also said to be one of the first to take advantage of the new
reversible USB Type C connector
, which may also be used for charging.
It's been more than six months since Apple first introduced HomeKit at its June 2014 Worldwide Developers Conference, but HomeKit-compatible products have yet to hit store shelves and may not do so until this spring, almost a year after Apple first detailed its home automation system.
HomeKit's launch has gone slower than expected, and according to sources that spoke to
Re/code
, the two major reasons were a "slower-than-expected" launch of the HomeKit MFi program, which began in November, and the late launch of chip specifications, which weren't sent out to chip makers
until October
. Apple's high performance standards for hardware manufacturers and chip makers are also said to be a factor.

Elgato's upcoming line of HomeKit-compatible products
January's Consumer Electronics Show saw the debut of several HomeKit-compatible products, including the
iDevices smart plug
,
Elgato's range of connected home devices
, and the
Schlage Sense smart lock
, all of which may begin hitting store shelves in a few months. Apple gave a statement to
Re/code
on the upcoming HomeKit products, expressing the company's excitement.
"We are excited to have a growing number of partners committed to bringing HomeKit products to market, including several announced at CES," said Apple spokesperson Trudy Muller. "HomeKit offers a set of common protocols making it easier for customers to control HomeKit-enabled accessories using Siri or iOS apps. HomeKit is built on a secure foundation with end-to-end encryption which provides customers a secure connection between their iPhone or iPad and HomeKit accessory. "
HomeKit was announced more than six months ago, but many details about the home automation platform remain murky on the consumer end. It is not quite clear if and how it will interface with existing products or if consumers will be expected to purchase all new connected home items to take advantage of HomeKit. Details about the HomeKit MFi specification that leaked out
earlier this week
, however, suggest few existing products will be able to be used with HomeKit.
Google's security team, Project Zero, this week disclosed to the public several security vulnerabilities in OS X, some three months after the issue were shared with Apple (via
Ars Technica
). While Apple has not commented officially on the issues, it appears one has already been patched and
iMore reports
the remaining two are fixed in OS X 10.10.2, which is currently in developer testing.

Project Zero
works to discover security vulnerabilities of various operating systems and software, giving their owners 90 days notice to patch the issues before publishing their findings to the public. In their markup of Apple's OS X, problems involving memory corruption, kernel code execution, and a sandbox escape were all discovered by the team.
Ars Technica
notes:
At first glance, none of them appear to be highly critical, since all three appear to require the attacker to already have some access to a targeted machine. [...]

Still, the exploits could be combined with a separate attack to elevate lower-level privileges and gain control over vulnerable Macs. And since the disclosures contain proof-of-concept exploit code, they provide enough technical detail for experienced hackers to write malicious attacks that target the previously unknown vulnerabilities.
As the 90-day deadline hit during the week, the group
began
posting
its
findings
online. Google's notes suggest one of the vulnerabilities was fixed with the release of OS X Yosemite, while the other two remained unaddressed.
But as pointed out by
iMore
, Apple's incoming OS X 10.10.2 update does indeed include fixes for the remaining two vulnerabilities exposed by Project Zero.
[B]ased on the latest build of OS X 10.10.2, seeded [Wednesday] to developers, Apple has already fixed all of the vulnerabilities listed above. That means the fixes will be available to everyone running Yosemite as soon as 10.10.2 goes into general availability.
Google's Project Zero has been disclosing significant security vulnerabilities for a number of months now, previously
discovering
a few significant Windows issues and sharing them online. The project shines light on much-needed fixes to various operating systems, but sometimes undercuts the point of security, as in that Windows case that's left users' systems more vulnerable with the publicized knowledge before Microsoft could properly fix it. Still, the 90-day window before public disclosure is intended to give companies time to fix the issues while also giving them incentive to do so in a timely fashion.