WWDC 2016: iOS 10, macOS Sierra, and More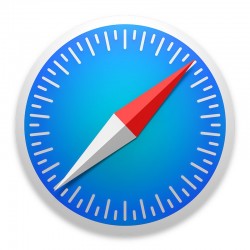 In
iOS 10
, Apple plans to make some changes to the way videos are handled, putting a stop to irritating autoplay videos and offering improvements to animated GIFs. The changes will come in the form of updated policies for "video" elements, as outlined today by Apple software engineer Jer Noble
on the Webkit blog
As iOS 8 and
iOS 9
users know, an animated GIF encoded using "video" tags requires users to tap on the GIF to play it as a video would play, creating a frustrating user experience. When viewing such a GIF, it's currently necessary to load the image, tap it to play, and wait for it to be displayed full screen. In iOS 10, the user experience is being simplified.
Going forward, Webkit will allow videos with no audio element or a muted audio element to honor autoplay attributes, so GIFs and videos in this format will no longer require a tap to play automatically. Videos that use the "video playsinline" element will also be able to play inline without the need to enter fullscreen mode.
At the same time, videos that do have an audio element will be automatically paused and will require a user gesture to play, cutting down on irritating advertisements and other spam-type videos. Autoplay video elements will play only when on screen and will pause whenever they are not visible, which will help to preserve battery life.
Starting in iOS 10, WebKit relaxes its inline and autoplay policies to make these presentations possible, but still keeps in mind sites' bandwidth and users' batteries. [...]

We believe that these new policies really make video a much more useful tool for designing modern, compelling websites without taxing users bandwidth or batteries.
GIFs that use the video element have smaller file sizes and thus use less bandwidth and less energy, making them an appealing alternative to the GIF format. Displaying GIFs this way is growing in popularity, and iOS users will no longer have a subpar viewing GIF experience on popular sites like Imgur. The full Webkit video policies and use case examples are available through the
Webkit blog post
.
The changes to Safari will be implemented as part of iOS 10, currently available to developers and public beta testers. iOS 10 will see a release this fall, likely alongside new iOS devices.
Apple is working on iPhones with iris scanning capabilities that could debut in 2018, reports
DigiTimes
in a wider piece about increasing interest in advanced biometric functionality in smartphones.
Iris scanning would
potentially be used in place of Touch ID
as a way to verify a user's identity, performing functions like making payments and unlocking an iOS device. Each person's iris, or the circular colored muscle of the eye, contains a complex and random pattern that is unique to each individual, much like a fingerprint.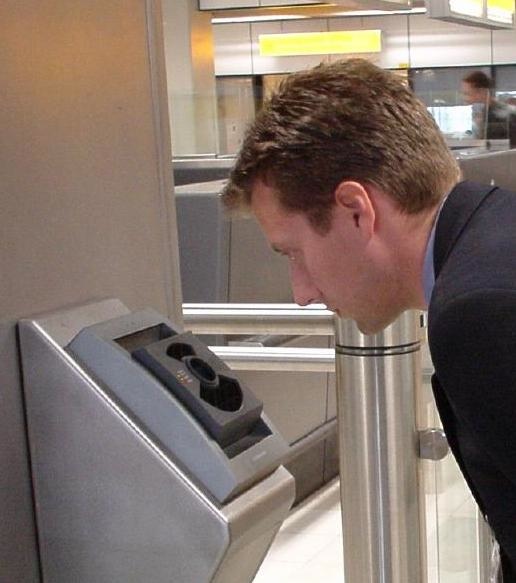 An iris recognition machine at the Schiphol Airport
Apple has been rumored to be
looking into iris scanning
in the past and it is a technology that is gaining interest in the smartphone arena. Samsung is said to be planning to debut its iris recognition technology as soon as next month with the introduction of the
Galaxy Note 7
.
Current
iris scanning implementations
have some notable benefits over
Touch ID
, including no need for direct contact to unlock a device and faster unlock speeds, but there are also drawbacks such as poor functionality in low lighting and issues with performance following alcohol consumption and eye surgery.
DigiTimes
is not always a reliable source of information, so the rumor should be viewed with some skepticism until confirmed, but KGI Securities analyst
Ming-Chi Kuo
also believes Apple is planning on
introducing new biometric features
in a future iPhone, which could include either facial or iris scanning. Kuo's rumor pertained to the 2017 iPhone, but it's always possible such an advanced feature won't be ready to debut until a later date.
There are no rumors about the 2018 iPhone as of yet, but it will follow the 2017 iPhone, which is rumored to feature radical design changes in the form of an edge-to-edge OLED display with no home button and a camera and Touch ID sensor that are integrated into the screen. Wireless charging, a faster A11 processor, and a fully glass body like the iPhone 4 are also possibilities for the device and will likely also be seen in the follow-up 2018 iPhone.

Apple has appointed former longtime executive
Bob Mansfield
, who last served as Senior Vice President of Technologies at the company, to oversee development of its widely rumored electric vehicle, according to
The Wall Street Journal
. All senior managers on the project now report to him.
Apple announced that Mansfield was
retiring in June 2012
, but a few months later said he would
remain with the company
as an advisor. He last
worked on Apple's "Special Projects" team
, reporting directly to CEO
Tim Cook
, and has made regular appearances on campus despite stepping down from day-to-day work four years ago.
Until recently, Mr. Mansfield—who, along with design chief Jony Ive, was one of the few executives to appear in Apple's carefully-crafted product announcement videos—had all but retreated from the company aside from the occasional visit, these people said. Earlier this month, employees at Apple noticed in the company directory that all the senior managers on the car project were now reporting to Mr. Mansfield, they said.
Apple has reportedly recruited
hundreds of engineers
from the likes of Tesla, Ford, GM, and elsewhere to work on the so-called
Apple Car
, codenamed "Project Titan" internally. The electric vehicle could be street-ready between
2019
and
2021
according to various reports, with R&D based in Sunnyvale, California. Many question marks remain about the extent of the vehicle's design, autonomous capabilities, and other features.
Mansfield joined Apple in 1999 and has been instrumental in the company's recent success, overseeing the development of past
MacBook Air
, iPhone, and iPad designs. Under the Special Projects team, he also played a role behind the
Apple Watch
. His decision to remain at Apple in 2012 was influenced by both a
generous compensation package
and
former iOS chief Scott Forstall's departure
.
Mansfield is highly-regarded and many at Apple believe that if anyone can help bring the car to market, it's him. https://t.co/PMNQqmhsPY

— Daisuke Wakabayashi (@daiwaka) July 25, 2016
Project Titan as a whole was previously under Dan Riccio, Senior Vice President of Hardware Engineering,
according to Rene Ritchie
. Steve Zadesky, who held a senior role at Apple related to the electric vehicle project since 2014,
left the company
earlier this year for personal reasons. Zadesky reported to Riccio until his departure, as the leader of one of multiple teams working on the electric vehicle.
Apple will report its fiscal
third quarter earnings results
tomorrow, and both the company and analysts project a year-over-year decline in iPhone sales and overall revenue for a
second consecutive quarter
.

Apple expects third quarter revenue of between $41 billion and $43 billion, which would be up to 18 percent lower than the $49.6 billion in revenue it posted in the year-ago quarter. The consensus among analysts is
around $42.1 billion
in revenue, which is essentially the midpoint of Apple's guidance.
Analysts estimate that Apple sold at least another 40 million iPhones during the June quarter, raising lifetime sales of the smartphone to some 987 million. Applying that sales rate to July -- just over 13 million iPhones per month -- it is likely that Apple will have
sold its billionth iPhone
between now and the end of this month.

The milestone comes at a time when iPhone sales are on the decline for the first time since the smartphone launched in 2007, an arguably inevitable lull following the smash-hit success of the larger-screened
iPhone 6
series. The decline has affected Apple shares, which are down around 21 percent from a 52-week high of $123.91.
Nevertheless, many Wall Street firms expect iPhone growth to resume in 2017. The good news could extend to Apple's stock, as
The Wall Street Journal
yesterday
reported
that its "shares have been punished more than enough" and are due for a rally. It said the decline in iPhone sales "appears priced in."
Still, Apple has been punished more than enough. The iPhone slump appears priced in. And while the next iPhone, expected later this year, likely won't be a significant upgrade, there is optimism that sales growth will soon bounce back. Analysts forecast iPhone unit sales will rise 5% for fiscal 2017, which ends next September.
After briefly
touching the $100 mark
last week for the first time since early June, Apple shares are currently trading around the $98 mark, a price that some analysts feel undervalues the company.
Apple analyst Brian White of Drexel Hamilton reiterated his "buy" rating for AAPL today, based on a projected price target of $185. UBS analyst Steven Milunovich also issued a "buy" rating today with a 12-month price target of $115.
Apple is expected to introduce a wide range of new products in the second half of 2016 that could further raise its stock price, including the
iPhone 7
,
Apple Watch 2
, and long-awaited 2016
MacBook Pro
.
Apple's third quarter earnings results will be released at 1:30 p.m. Pacific Time, followed by a conference call with CEO
Tim Cook
and CFO Luca Maestri at 2:00 p.m. Pacific Time.
MacRumors
will be providing live coverage of the news.
Update:
BGC analyst Collin Gillis has, to the contrary,
downgraded AAPL to a "sell"
with a lower price target of $85. Apple shares are down nearly 1 percent in intraday trading, now hovering closer to the $97 mark.
Amidst the recent flurry of videos and images of
iPhone 7
mockups coming out of China, one pair of pictures that emerged over the weekend claims to offer evidence of Apple's successor to the first iteration 12.9-inch
iPad Pro
.
Sent in to
AppleInsider
and said to originate from a Chinese supplier, the combined image below shows a device identified with model number MH1C2CD/F, which has yet to be assigned to an iPad by Apple so far.

While the identifier proves little, the nomenclature is in line with Apple's existing numbering convention for its iPad Pro range, and Apple is due to refresh its largest tablet this fall.
AppleInsider
notes that the device's screen shows a 12GB capacity, which is just enough for installing an OS and apps for internal testing and debugging, suggesting the device could be a pre-production model or prototype.
Based on previous updates to the company's tablet range, customers can expect a new 12.9-inch iPad Pro to feature a faster A10X processor and a better camera, with a good chance it will inherit the True Tone display seen in the 9.7-inch iPad Pro.
3D Touch
is also a possibility, although Apple would need to have overcome the
challenges involved
in porting the technology to a larger screen.
Apple is also expected to launch
thinner and lighter
MacBook Pro
models this fall, with some rumors suggesting a
dynamic OLED touch panel
could feature as part of a planned redesign.
Ford has
announced
that its SYNC 3 infotainment system, which includes
CarPlay
and Android Auto, is now available across its entire 2017 lineup of cars, SUVs, light trucks, and electric vehicles in the United States.

The expansion brings CarPlay to already-released 2017 models such as the Fusion, Mustang, and Explorer, while other models like the 2017 F-150, Focus, Edge, and Super Duty will arrive at U.S. dealerships later this year.
Ford confirmed in January that it would be
adding CarPlay and Android Auto
to all of its 2017 vehicles in North America equipped with BlackBerry's QNX-based SYNC 3 platform, starting with the
2017 Escape in May
.
Ford has also added Spotify, Pandora, Ford PASS, AccuWeather, and AAA member services to SYNC AppLink.

In December, Ford
retroactively added
Siri
Eyes Free support to 5 million 2011-2016 vehicles through a SYNC 3.8 software update. The automaker says more than 15 million SYNC-equipped vehicles are on the road worldwide today, although that figure likely includes older SYNC platforms incompatible with CarPlay and Android Auto.
Ford is also adding CarPlay and Android Auto to its 2016 vehicles equipped with SYNC 3 this year.
CarPlay brings Maps, Phone, Messages, Music, Podcasts, and a number of third-party apps, such as Spotify, to a vehicle's dashboard. Apple's in-car software platform can be controlled with Siri and your vehicle's built-in controls for convenient access to common iPhone features. It is compatible with iPhone 5 and later models.
CarPlay widely launched in the second half of 2015, and the rollout has extended to several large automakers this year, including
Chrysler, Dodge, and Jeep
;
BMW and Nissan
; and
Hyundai
and
Kia
. CarPlay is now available in
over 100 new 2016 and 2017 models
, while two notable holdouts include
Toyota
and Mazda.
Well-known mobile phone leaker Evan Blass has this morning predicted which week of September that Apple will announce the
iPhone 7
and 7 Plus.

Blass, who has accurately leaked images and details about unreleased smartphones on Twitter (
@evleaks
) in the past, tweeted today simply "iPhone 2016 release: week of September 12th."
Blass is better known for leaking Android-based smartphone details ahead of their official confirmation, but his prediction for the iPhone 7's launch falls in line with Apple's typical September iPhone announcements – the
iPhone 6s
and 6s Plus launched on September 9th, 2015 – making it a pretty safe bet.
iPhone 2016 release: week of September 12th.

— Evan Blass (@evleaks) July 23, 2016
Blass's prediction follows a tweet by the blogger four days earlier in which he claimed the internal codenames for Apple's upcoming iPhones are "Sonora" and "Dos Palos", without specifying which is which (both are names of cities in California, though the former could refer to the Mexican state). Apple's codenames for the iPhone 6s and 6s Plus were "N71" and "N66", respectively.
This year's iterations of Apple's flagship smartphones are widely expected
not to feature major design changes
aside from the removal of the headphone jack, as the company is said to be deviating from its standard tick-tock upgrade cycle in order to introduce major new features in next year's 10th anniversary "
iPhone 8
" which take time to develop.
This year the 4.7-inch iPhone 7 is expected to get an improved camera and optical image stabilization, while the larger 5.5-inch model is thought to be gaining a
dual-lens camera and 3GB of RAM
.
Other rumored features of this year's iPhones include a
faster TSMC-made Apple A10 processor
,
repositioned antenna bands
,
faster LTE and Wi-Fi
,
a slightly larger battery
, and a minimum
32GB of base storage
. A larger
256GB model
may also be available.
Update:
Blass has since posted a follow-up tweet which notes that he was referring to the iPhone 7's retail release, and offered the more specific date of Friday, September 16.
Just to clarify, this refers to the retail release, not the launch event. To be even more specific, it should happen on Friday, Sept. 16th.

— Evan Blass (@evleaks) July 23, 2016
Ultra popular augmented reality game Pokémon Go set a new
App Store
record during its first week of availability, seeing more first week downloads than any other app in App Store history. Apple
unveiled the statistic
to
iMore
's Rene Ritchie this morning.
According to Apple, #PokemonGo has set an @AppStore record with more downloads in its first week than any other app in the Store's history.

— Rene Ritchie (@reneritchie) July 22, 2016
Pokémon Go was
first released
in Australia, New Zealand, and the United States on July 5, rolling out to
other countries
over the course of the next two weeks. Pokémon Go is now available in 30 countries around the world.

Despite server issues and in-game bugs that have yet to be resolved, Pokémon Go has become a smash hit, luring players outside to explore their neighborhoods in search of Pokémon. Last week, Pokémon Go had earned an estimated 7.5 million downloads in the United States alone, hauling in more than $1.6 million each day, and at two weeks, that number had grown to
21 million daily active users
.
On the instant success of Pokémon Go, Nintendo shares jumped more than
25 percent
, and businesses and restaurants near PokéStops, where players can collect items and find Pokémon, have reported significant
increases in foot traffic
.
In Japan, Pokémon Go today launched
with a McDonald's sponsorship deal
, hinting at future methods Niantic will use to monetize the game. In Japan, McDonald's locations are marked as "Gyms" where players can battle each other for control of the spot to earn daily prizes and experience.
Over the course of the next year, Apple could make upwards of $3 billion in revenue from Pokémon Go, as it receives a 30 percent cut of all in-app purchases.
With just over six weeks remaining until Apple is expected to unveil the
iPhone 7
and iPhone 7 Plus, leaked photos and rumors surrounding the smartphones are starting to become clear and consistent.
Deutsche Bank is the latest group to add its expectations to the mix, issuing a research note obtained by
Business Insider
that corroborates several previously rumored features coming in this year's refresh.

New photo of iPhone 7 and 7 Plus rear shell molds (Image: KK低调 on Weibo)
The bank, which allegedly made supply chain checks, believes the 4.7-inch model will have an improved camera and optical image stabilization, while the larger 5.5-inch model is set to gain a
dual-lens camera and 3GB of RAM
.
Both models are also expected to have
no headphone jack
, a
touch-sensitive home button
with haptic feedback, a new
darker color
, "professional class"
waterproofing
, and improved sound, possibly by way of
stereo speakers
.
Perhaps the most interesting bit is Deutsche Bank's belief that the iPhone 7 will ship with a Lightning-to-3.5mm headphone jack dongle in the box, rather than
Lightning-based EarPods
as previously speculated.
Many
aftermarket Lightning-to-3.5mm adapters
are bulky and clunky looking due to the need for a digital-to-analog converter, however, so it remains to be seen if Apple could create a dongle that meets its high standards of design.
Every single one of Deutsche Bank's predictions have surfaced previously:
-
No 3.5mm headphone jack:
WSJ
,
Fast Company
,
Mac Otakara
, and many others
-
Dual-lens camera for iPhone 7 Plus:
Ming-Chi Kuo
,
Mac Otakara
, and many others
-
3GB of RAM for iPhone 7 Plus:
Ming-Chi Kuo
-
Touch-sensitive home button:
DigiTimes
,
Cowen and Company
-
Improved waterproofing:
WSJ
,
Fast Company
,
DigiTimes
,
Commercial Times
,
Weibo
-
Stereo speakers:
DigiTimes
,
Mac Otakara
-
A new darker color:
Mac Otakara
and
leaked photo
-
Lightning-to-3.5mm adapter:
Mac Otakara
Apple is widely expected to announce the iPhone 7 and iPhone 7 Plus in September. Other rumored features include a
faster TSMC-made Apple A10 processor
,
repositioned antenna bands
,
faster LTE and Wi-Fi
,
a slightly larger battery
, and a minimum
32GB of base storage
. A larger
256GB model
may also be available.
FutureBrand recently released the
results of a survey
that questioned 3,000 consumers about the 100 biggest companies in the world, asking them to score each company on 18 different factors like trust, innovation, individuality, and price premium. The 2016 results crowned Apple as the top company in the world, "in terms of perception strength, rather than financial strength" (via
CNET
).

Some of the highest marks Apple received this year surrounded its individuality, authenticity, and purpose, while it scored less well in resource management, wellbeing, and respect among the consumers surveyed. Compared to the second-place entry in the Top 100 listing,
Microsoft
, Apple edges out ever so slightly in personality and consistency, while customers questioned believed Microsoft to be more innovative than Apple.
Technology companies occupy the top two spots in this year's rankings and enjoy strong perceptions across our measures. Six of the twenty four 'future brands' are in the technology sector – one fewer than in 2015.

A 'future brand' is a brand that is more likely to succeed in the future, not just one that is strong now. This is because it perfectly balances strong perceptions of its purpose in the world with the experience it delivers.
Apple's 2016 win comes after it lost the top spot to Google last year, but a bit of behind-the-scenes reorganization seems to be the reason for the search engine company's egress from FutureBrand's list this year. Since Google is considered wholly part of parent company Alphabet, only the latter could appear as a contender for Apple's first place spot. But consumer knowledge -- or lack thereof -- surrounding Alphabet and its relationship with Google most likely led to Alphabet's 21st place ranking.

The rest of the top spots are rounded out by companies like Disney, Amazon, Samsung, Toyota, and Facebook. Specifically in the
Technology Sector
, Apple's numbers rise even higher. The Cupertino company is 36 percent above the sector average when it comes to thought leadership, and 33 percent above the average in terms of consistency in producing high quality products. Similarly, many survey respondents confirmed they would like to work for Apple (37 percent above sector average), and that they would buy its products (39 percent above sector average).
You can look over FutureBrand's 2016 rankings
here
.
During the summer of 1976, Steve Jobs and Steve Wozniak created and sold 175 Apple-1 computers, marking the launch of what is now one of the most valuable, influential companies in the world. Only 60 or so of those original machines are still in existence, fetching hundreds of thousands of dollars at auction.
This Monday, auction site
CharityBuzz
is set to auction off
one of the rarest Apple-1 computers
, which could fetch up to a million dollars.

Dubbed the "Celebration" Apple-1 by computer historian
Corey Cohen
, the machine CharityBuzz will sell features a blank "green" PCB board that was never sold to the public and was not part of a known production run. CharityBuzz describes it as an original Apple-1 ACI cassette board, pre-NTI, with Robinson Nugent sockets, a period correct power supply, and an early Apple-1 BASIC cassette labeled and authenticated by original Apple employee Daniel Kottke.

It also comes with original Apple-1 manuals, original marketing materials, and Apple-1 and Apple-1 ACI Cassette Board schematics, described as the "most complete documentation set" of all known Apple-1 boards.
According to Steve Wozniak, Co-Founder of Apple, "Only a few Apple I's, on blank (not green) PC boards, may have been manually soldered, although I'm not sure of it. We arranged the wave soldering with the company that made the PC boards. But we may not have wanted to wave solder a run (of maybe 10 or more board) until we manually soldered one or two to debug them."
The Apple-1 is not in working condition but could be restored to full functionality with minor tweaks, something Cohen recommends against in order to preserve the board's uniqueness. "The Apple-1 board is a not just a piece of history, but a piece of art," he says.

CharityBuzz's auction will kick off this Monday, July 25, and will last through August 25. Interested bidders or those who want to follow the auction can
check out the auction landing page
, which features a countdown to kickoff and full details on the Celebration Apple-1.
The Celebration Apple-1 will be on display at the
Vintage Computer Festival West
, set to take place on August 6 and 7 at the Computer History Museum in Mountain View, California. CharityBuzz believes the Apple-1 could fetch up to $1 million, which would be one of the highest prices an Apple-1 has sold for at auction. Ten percent of proceeds from the auction will be donated to the Leukemia and Lymphoma Society.

During Intel's second quarter earnings call yesterday afternoon, Intel CEO Brian Krzanich
told investors and reporters
that Intel has begun shipping the first of its 7th Generation Core processors, known as Kaby Lake.
Kaby Lake is the third member of the 14-nanometer process, following Broadwell and Skylake. It is the first processor Intel has released since announcing the company
will no longer adhere
to the "tick-tock" processor release cycle, which saw it alternating between shrinking chip fabrication processes and building new architectures each year.
Intel's last two chip releases have been plagued with long delays, and moving away from the tick-tock cycle will allow it to push out new chip updates on a regular basis. Apple's Macs, such as the
Retina MacBook
Pro and the
iMac
, have been impacted by Intel's chip delays over the last few years, resulting in long periods of time between updates and unusual update cycles.
Kaby Lake is a semi-tock with optimized microarchitecture, offering support for Thunderbolt 3, native USB 3.1, and DisplayPort 1.2. Krzanich did not offer details on which chips have started shipping, but an
old Intel roadmap
suggests low-power Core M chips and U-series chips with GT2 graphics (likely not suitable for the
MacBook Air
) will be the first to ship out.
Kaby Lake chips appropriate for the Retina
MacBook Pro
, the machine everyone is most curious about, may not launch until the very end of 2016 or the beginning of 2017 and thus may not be released in time for inclusion in this year's rumored update.