Most carmakers in the U.S. are now clearing out 2015 models to make way for new 2016 vehicles, a growing number of which feature
CarPlay
for the first time since Apple introduced the software platform at WWDC in 2013.
Apple's in-dash software provides hands-free or eyes-free access to Maps, Phone, Messages, Music, Podcasts and third-party apps including Spotify, Rdio, iHeartRadio, CBS Radio and MLB At Bat.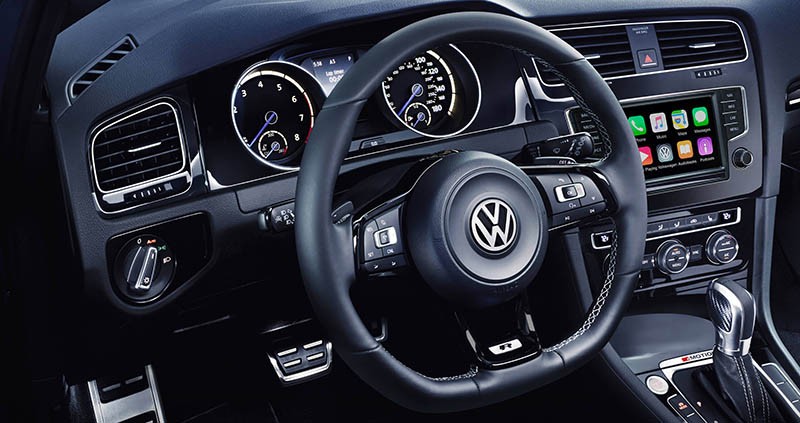 VW is one of over a dozen automakers supporting CarPlay on 2016 U.S. vehicles
CarPlay will be available in a wide range of 2016 vehicles from Cadillac, Chevrolet, GMC, Honda, Volkswagen and other carmakers -- many are available now, and others will launch in the coming weeks. The feature is standard for most U.S. models listed, but some carmakers have made the feature an upgrade by itself or as part of an entertainment package.
2016 U.S. CarPlay Vehicles
Audi
- 2017 Q7 (Launches Early 2016)
Buick
- 2016 LaCrosse
- 2016 Regal
Cadillac
- 2016 ATS
- 2016 ATS Coupe
- 2016 ATS-V
- 2016 ATS-V Coupe
- 2016 CT6
- 2016 CTS
- 2016 ELR Coupe
- 2016 Escalade/ESV
- 2016 XTS
Chevrolet
- 2016 Camaro
- 2016 Camaro Convertible
- 2016 Colorado
- 2016 Corvette Z06
- 2016 Corvette Stingray
- 2016 Cruze
- 2016 Impala
- 2016 Malibu
- 2016 Silverado 1500
- 2016 Silverado 2500HD
- 2016 Silverado 3500HD
- 2016 Suburban
- 2016 Tahoe
- 2016 Volt
Ferrari
- 2016 Ferrari California T
- 2016 Ferrari FF
GMC
- 2016 Canyon
- 2016 Sierra 1500
- 2016 Sierra 2500HD
- 2016 Sierra 3500HD
- 2016 Yukon
- 2016 Yukon XL
- 2016 Sierra and Yukon Denalis
Honda
- 2016 Accord (EX, EX-L and Touring)
- 2016 Accord Coupe (EX, EX-L and Touring)
- 2016 Civic (EX, EX-T, EX-L and Touring)
Hyundai
- 2016 Sonata (Later Availability)
Kia
- 2016 Optima (Later Availability)
Mitsubishi
- 2017 Mirage (Launches Spring 2016)
Porsche
- 2017 911 Carrera (Launches 2016)
- 2017 911 Carrera S (Launches 2016)
- 2017 Macan S (Launches 2016)
- 2017 Macan GTS (Launches 2016)
- 2017 Macan Turbo (Launches 2016)
Volkswagen
- 2016 Beetle (Excluding S)
- 2016 CC
- 2016 e-Golf
- 2016 Golf (Excluding TSI Coupe)
- 2016 Golf GTI
- 2016 Golf R
- 2016 Golf SportWagen
- 2016 Jetta (Excluding S)
- 2016 Passat (Excluding S)
- 2016 Tiguan (Excluding S)
Volvo
- 2016 XC90
Other Carmakers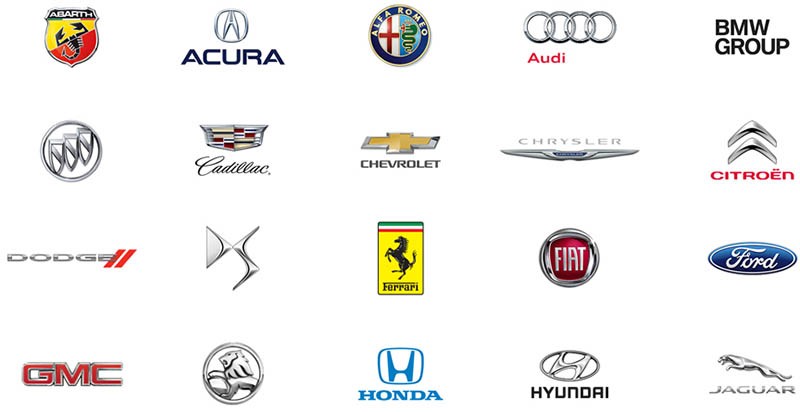 Apple lists several other
CarPlay partners
on its website, but some remain committed to their own infotainment systems in current U.S. vehicles. Select carmakers have disclosed their plans to support CarPlay in the future.
-
Acura
has not announced CarPlay support, but its parent company Honda has launched CarPlay in the 2016 Accord and 2016 Civic. Given that Acura is Honda's luxury brand, its vehicles should eventually support CarPlay.
- Fiat Chrysler Automobiles brands, including
Alfa Romeo
,
Chrysler
,
Dodge
,
Fiat
,
Jeep
,
RAM
and
Abarth
, will not support CarPlay in 2016 models, and the auto group has not announced future plans. Ferrari is the sole exclusion.
- Beyond the 2017 Q7,
Audi
's website says CarPlay will be "available on some all-new Audi models arriving in U.S. showrooms by 2016," possibly including the 2017 Audi A4 in late 2016. Select Audi models in Europe already feature CarPlay.
-
BMW
confirmed in a November 2015 earnings call that it remains committed to supporting CarPlay on future models, but did not specify a model year -- the 2017 model year or later is probable.
-
Ford
, like Chrysler, is another "Big Three" U.S. automaker that does not appear it will support CarPlay on 2016 models, including its luxury brand
Lincoln
, but the company has suggested its SYNC 3 platform could eventually work with CarPlay.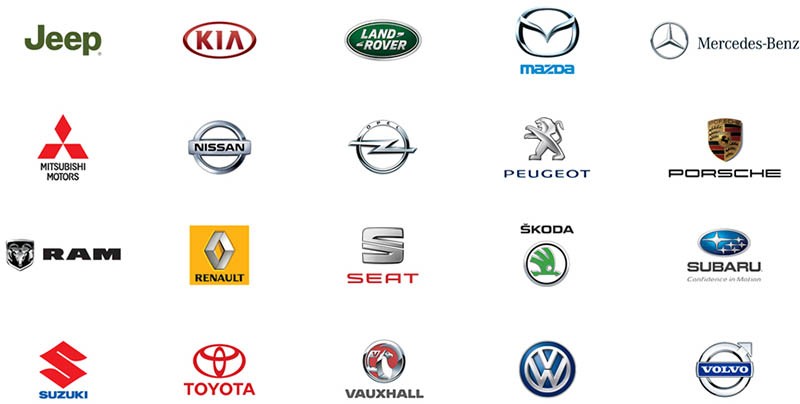 -
Jaguar
,
Land Rover
,
Mazda
and
Subaru
have not announced CarPlay support for their 2016 vehicle lineups.
-
Nissan
has plans to support CarPlay for its 2016 vehicle lineup, but the 2016 Altima will not be one of those vehicles and support for other upcoming models remains unclear. It has not announced plans for 2016.
-
Mercedes-Benz
has demoed CarPlay in its 2015 C-Class sedan in 2015, and the 2016 A-Class supports Apple's in-dash system, but the A-Class is not sold in the U.S. It appears increasingly likely that Mercedes-Benz will not adopt CarPlay in the U.S. until the 2017 model year or later.
-
Toyota
appears to have put its CarPlay commitment on hold for now. The world's largest automaker instead reached a partnership with Telenav in July 2015 to use its Scout GPS Link technology for its in-dash systems.
Aftermarket Systems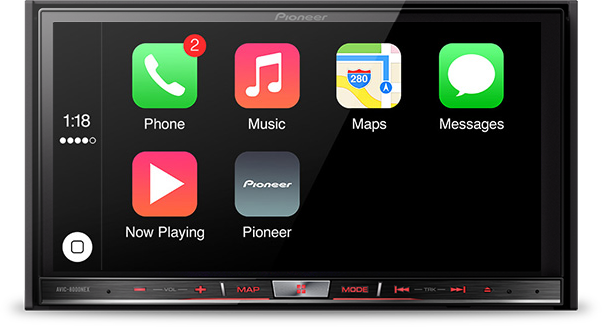 Alpine
,
Kenwood
and
Pioneer
each sell aftermarket CarPlay systems for installation in vehicles that do not come standard with the feature. The aftermarket systems generally retail for between $600 and $1,400 depending on the model, and can usually be retrofitted into older vehicles for relatively minimal costs.
Pioneer's NEX systems are available at various resellers across the U.S., ranging in price between $700 and $1,400 depending on the model. Kenwood's DDX9702S and Excelon DDX9902S retail for $900 to $950 each and allow seamless switching between CarPlay and Android Auto. Alpine's system sells for as low as $600.
CarPlay is compatible with the iPhone 5 or later running iOS 8 or newer.
Apple tonight shared two
new iPhone 6s ads
on its YouTube channel, highlighting the Hey Siri feature and the speed of the device at tasks like opening messages, browsing Safari, using Messages, playing games, and using the camera.
The first video, "Ridiculously Powerful," focuses on the speed of the iPhone's A9 processor and shows it being used for Apple Pay, games, taking photos and video, and more. "Not much has changed, except it's ridiculously powerful, which makes everything faster," says the opening narration.
The second video, "Hey Siri," focuses on the always-on Hey Siri feature of the iPhone 6s. With older iPhones, Hey Siri could only be activated when the iPhone was plugged in, but with the iPhone 6s and the iPhone 6s Plus, hands-free Siri voice activation is available at all times.
These two latest videos are part of Apple's iPhone 6s "The only thing that's changed is everything" campaign, a tagline and concept Apple CEO Tim Cook first introduced when the iPhone 6s and 6s Plus debuted in September to highlight their revamped internals. Apple has released
several advertisements
using the wording, focusing on the iPhone's camera, Siri, and
3D Touch
.
As part of its round of November
Creative Cloud updates
, Adobe
announced plans
to rebrand its Flash Professional CC software as Animate CC to acknowledge a growing shift away from Flash.
In a blog post on its website, Adobe explains that more than a third of content created in Flash Pro CC uses HTML5, leading the company to rename the software to "accurately represent its position as the premier animation tool for the web and beyond."
Along with changing the name of Flash Professional CC, Adobe is working on major feature updates for the software, including improved drawing, illustration, and authoring support and integration with Adobe Stock and Creative Cloud Libraries.
While Adobe is rebranding to better focus on HTML5, it says the new Animate CC will continue to support Flash (SWF) and Air formats as "first-class citizens," with work already underway on Flash Player 12.
The new Adobe Animate CC app will be available starting in January. Previous versions of Flash Professional will continue to be available.
Flash has been on its way out for several years now. Apple's
refusal to support flash
on its iOS devices was a major blow to Adobe and declining use led Adobe to eliminate its
Flash player for mobile devices
in 2011. Major websites have largely transitioned from Flash due to never ending security vulnerabilities, with Amazon
no longer accepting Flash ads
and Facebook's lead security engineer
calling for the death of Flash
.
Bohemian Coding has
announced
that its popular design app
Sketch
is no longer available in the Mac App Store because, after a lengthy decision making process, the developers felt that directly licensing the software outside of Apple's storefront will provide customers with a better experience.

In a blog post on its website, the Sketch team highlighted some of the Mac App Store's limitations, including a lengthy app review process, sandboxing and no upgrade pricing. Sketch stresses this was not a knee-jerk reaction to the Mac App Store's recent
expired certificate problem
, but that issue did compound the situation.
Sketch said the Mac App Store's customer experience has not progressed like its iOS counterpart:
We've been considering our options for some time. Over the last year, as we've made great progress with Sketch, the customer experience on the Mac App Store hasn't evolved like its iOS counterpart. We want to continue to be a responsive, approachable, and easily-reached company, and selling Sketch directly allows us to give you a better experience.

There are a number of reasons for Sketch leaving the Mac App Store—many of which in isolation wouldn't cause us huge concern. However as with all gripes, when compounded they make it hard to justify staying: App Review continues to take at least a week, there are technical limitations imposed by the Mac App Store guidelines (sandboxing and so on) that limit some of the features we want to bring to Sketch, and upgrade pricing remains unavailable.
Sketch is among a growing number of apps that are no longer sold in the Mac App Store, including professional HTML and text editor
BBEdit
and web development tool
Coda
. By selling their apps directly, developers not only get around the Mac App Store's technical limitations, but also do not have to split 30% of sales revenue with Apple.
Bohemian Coding has
provided instructions
for Mac App Store users to migrate to the directly licensed version of the app in a FAQ on its website, which is required for future software updates. The development team does not rule out a possible return to the Mac App Store "in the longer term" if the necessary changes have been made.
Moving to a direct version of Sketch does not require a re-purchase. Simply download the latest copy of Sketch here, replace the old version in your Applications folder, and we will issue you a license for Sketch absolutely free of charge. Just follow the steps in-app to complete the transfer. We will also migrate your presets and templates across, so you won't lose any data in the process. We've made it as simple and painless as we possibly can.
Sketch is a professional design app for Mac for creating user interfaces, websites, icons and more. The software received an
Apple Design Award in 2012
and was consistently a top ranked app on the Mac App Store. Sketch continues to
sell for its regular price of $99
with a free trial available.
Continuing a tradition begun
four years ago
, Apple today has joined in recognizing World AIDS Day by coloring Apple logos on its retail stores around the world bright red. The worldwide event was established to represent the global fight in preventing HIV and AIDS, as well as promoting healthy education of the diseases, a cause Apple has helped forward with its line of (PRODUCT)RED accessories.

World AIDS Day decoration at Apple's Brussels, Belgium store from Twitter user WJPM
As in years past, the company has taken to promoting the World AIDS Day events not only in retail locations but on its online storefront, as well. The home page of
Apple.com
today encourages visitors to shop the company's
(PRODUCT)RED
line of Mac, iPhone, iPod, iPad, Apple Watch, and Beats accessories to help promote and fund AIDS defense and awareness.

Apple Stores known to be participating in the event include the
Bondi Junction
location near Sydney, Australia, the
Brussels, Belgium
store, and Apple's flagship
Fifth Avenue
spot in New York City. The company quietly launched a
(PRODUCT)RED leather case for the iPhone 6s and 6s Plus
yesterday in time for the December 1 event, and
teamed up
with iOS developer Supercell in an exclusive promotional event that will let players purchase rare in-game items with 100 percent of proceeds going to the Global Fund to fight AIDS.
Note: Due to the political nature of the discussion regarding this topic, the discussion thread is located in our
Politics, Religion, Social Issues
forum. All forum members and site visitors are welcome to read and follow the thread, but posting is limited to forum members with at least 100 posts.
Apple today expanded its Personal Pickup in-store pickup service to France, Germany, Italy, Netherlands, Spain and Sweden. The launch of Personal Pickup in Germany was first noted by
Macerkopf
, and
MacRumors
subsequently confirmed the wider European expansion of the service.

Personal Pickup allows customers to place an order on the Apple Online Store or Apple Store app and pick it up at a nearby Apple Retail Store, generally within an hour. The service is offered for several Apple products, including Macs, iPhones, iPads, Apple TVs and the Apple Watch.
Apple notifies customers via email or text message when an order is available for in-store pickup with a valid photo ID.
Personal Pickup launched in the U.S. in 2011, but was unavailable elsewhere until last month. The service first
expanded to Australia and Canada
on November 17 before
going live in the United Kingdom
three days later.
Personal Pickup has yet to launch in other countries and regions with an Apple retail store presence, including Belgium, Brazil, China, Hong Kong, Japan, Switzerland, Turkey and the United Arab Emirates.
MacRumors
broke the news in early November that Apple was planning an
international expansion of Personal Pickup
in Australia, France, United Kingdom and other countries, and the service is now live in all of those countries.
(Thanks, Andre!)
AT&T will raise the price of its grandfathered unlimited data plans from $30 to $35 in February of 2016, reports
CNBC
. The upcoming rate change is detailed on a
page on AT&T's website
and is the first price hike the unlimited plan has seen in seven years.
Though AT&T no longer offers unlimited data plans to customers, a small number of customers continue to hold unlimited data plans that were purchased before AT&T discontinued them in 2010. AT&T's current $30 unlimited data plan allows customers to use an unlimited amount of data, but AT&T does throttle with excessive data usage.

As of February 16, the $30 price tag, which is in addition to voice costs, will rise to $35. The price hike comes just a couple of months after AT&T announced changes to its throttling practices. AT&T previously throttled customers on congested networks after 5GB of LTE data usage, but that cap was
increased to 22GB
in September, making unlimited plans more valuable.
AT&T plans to notify customers who will be impacted by the price increase. Customers who wish to cancel their wireless service because of the pricing increase will have early termination fees waived for affected lines. Price changes will take effect during each customer's February billing period.
As of December 15, Apple Music will be available on Sonos, allowing those who own Sonos speakers to use them with the Apple Music service for the first time since it
launched
in June. Sonos and Apple today
announced
a new
Sonos Apple Music public beta
that will go live to all Sonos users in approximately two weeks.

Sonos users will be able to access Apple Music on their Sonos speakers, streaming songs from For You, New, Radio, and My Music. The beta will allow users to access the Apple Music features through their dedicated Sonos apps on iPhone, iPad, iPod touch, Mac, and PC, with full support set to roll out in 2016.
"Many of our members love Sonos and want to enjoy our service throughout their homes," said Eddy Cue, Apple's senior vice president of Internet Software and Services. "We're thrilled to be working with Sonos to provide the Apple Music experience in even more places fans enjoy music."
Since Apple Music launched, Sonos has been
working on support
for the service, with a promise to have the feature ready to roll out by the end of the year. Beats Music, which did work with Sonos, is
shutting down as of today
. Sonos has recommended its users move their Beats Music accounts to Apple Music to save their playlists ahead of the rollout of the Apple Music for Sonos beta.
JCPenney has started
testing its store credit cards
with Apple's Apple Pay payments service, allowing customers at one location in Texas to add their JCPenney charge cards to Apple Pay. Customers in the Dallas–Fort Worth area visiting the JCPenney store at The Village at Fairview are able to participate in the Apple Pay pilot program, which is set to roll out to stores nationwide in the spring of 2016.
Customers with a JCPenney charge card receive a notice about the Texas pilot program when attempting to add a JCPenney card to Apple Pay using the Wallet app. The notification also includes details about the full launch of the JCPenney Apple Pay service.

Apple Pay support for store credit cards is a new feature, introduced alongside iOS 9 but
announced
at this year's Worldwide Developers Conference in June. Thus far, Kohl's is the only major retailer that currently allows its store cards to be added to Apple Pay, but both Kohl's and JCPenney have been touted as the two major partners for the feature.
iOS 9 also brought Apple Pay support for in-store loyalty cards, allowing customers to
add their rewards cards
to the Wallet app to further cut down on the number of physical cards that must be carried. Walgreens is the first retailer to support the Apple Pay rewards program.
Apple today seeded the fifth beta of an upcoming OS X 10.11.2 El Capitan update to developers and public beta testers, two weeks after
seeding the fourth beta
and more than a month after releasing
OS X 10.11.1
, the first OS X El Capitan update, to the public.
The fifth beta, build 15C48a, is available through the Software Update mechanism in the Mac App Store and can be downloaded through the
Apple Developer Center
. Public beta testers can download the beta through the Mac App Store.

OS X 10.11.2 appears to be an under-the-hood update as the four previous betas have not included any apparent outward-facing changes. OS X 10.11.2 is likely to include bug fixes, security enhancements, and performance improvements to address problems that have popped up since the release of OS X 10.11.1.
Apple's release notes for OS X 10.11.2 have asked developers to focus on Networking, Graphics, Mail, Wi-Fi, Calendar, USB, Notes, Photos, and Spotlight.
Apple is gearing up for its annual World Aids Day campaign and has partnered with popular iOS app developer Supercell for
a (SUPERCELL)RED promotion
that will see the developer offering a special in-game decorative item for purchase, with 100 percent of proceeds going towards the Global Fund to fight AIDS.
Supercell is the developer behind some of the most profitable apps in the App Store, with
Clash of Clans
currently ranked as the number three most profitable app and
Boom Beach
ranked as number 10. From now until December 4 at 8:00 a.m., players who purchase a (Pile of Gems)RED pack in
Clash of Clans
, a (Pile of Diamonds)RED in
Boom Beach
, or a (Bag of Diamonds)RED in
Hay Day
can contribute to the fight against AIDS.

Apple has a long history of working with (PRODUCT)RED to fund AIDS research and charity work, and the company has run a World AIDS Day campaign for the
last several years
. Each year, Apple highlights World AIDS day on its website and decorates its retail stores with red Apple logos. With World AIDS day taking place tomorrow, December 1, Apple retail stores are expected to see decorations going up this afternoon and this evening.
Apple has also released an
official (PRODUCT)RED leather case
for the
iPhone 6s
and the
iPhone 6s Plus
, which joins the (PRODUCT)RED silicone case that was released alongside the new iPhones in September.
For those that missed out on Black Friday deals, or remain on the lookout for a few more gift ideas, Cyber Monday offers several online and in-store discounts on a wide range of Apple-related products and accessories. Most deals will remain available through the end of day on Monday, November 30.
Best Buy

Best Buy
is offering deals on select Apple products and other electronics online and in stores on Cyber Monday, with free shipping on all orders.
-
iPhone 6 (16GB) for $1
with activation and Verizon two-year contract
- Up to $150 off select
MacBook Air and Retina MacBook models
- Up to $249 off
various original iPad Air models
- $70 off
Beats Pill 2.0 Bluetooth speakers
in various colors
-
$40 off urBeats earphones
and
$100 off Beats Studio over-ear headphones
- $100 off
iPhone 6s
and
iPhone 6s Plus
models with activation and two-year contract
Target

Target
is offering
15% off
site-wide, with some limitations, using promo code
CYBER15
at checkout. The offer is valid on most Apple products, including the Apple Watch, iPad, iPod, Beats headphones, Apple TV and more.
Staples

Staples
is offering 20% off iTunes gift cards in the U.S. for $25, $50 and $100 amounts.
-
$25 iTunes gift card
- $20
-
$50 iTunes gift card
- $40
-
$100 iTunes gift card
- $80
The deal expires Saturday, December 5 and includes free shipping to U.S. addresses.
MacMall

For those that missed MacMall's
60-hour Black Friday sale
, the authorized reseller continues to offer
Cyber Monday discounts
on a huge selection of Macs and iPads.
- Retina MacBook is available for up to $100 off
- Retina MacBook Pro is available for up to $259 off
- MacBook Air is available for up to $100 off
- 21.5-inch iMac is available for up to $100 off
- 27-inch iMac is available for up to $200 off
- Mac mini is available for up to $70 off
- iPad Air 2 Wi-Fi only models are between $21 and $40 off
Twelve South

Twelve South is offering
50% off
multiple Mac and iPad accessories with promo code
MACMONDAY2015
at checkout, plus a $5 discount on its HiRise for iPhone/Apple Watch Bundle. The offers are valid until 11:59 p.m. Eastern Time on Monday, November 30 while supplies last.
-
MagicWand
- $14.99 (regular $29.99)
-
BookArc möd for MacBook
- $29.99 (regular $59.99)
-
HoverBar for iPad
- $29.99 (regular $59.99)
-
HiRise for iMac
- $39.99 (regular $79.99)
-
HiRise for iPhone / Apple Watch Bundle
- $79.99 (regular $84.99)
Lots more Cyber Monday deals ahead…
Click here to read rest of article...