OS X El Capitan Now Available
Apple debuted a new series of Apple Watch ads aimed at simply showing off specific features. The new ads, which are all set against bright backgrounds and feature people using their Watches for specific purposes, show off the device's fitness and messaging capabilities in addition to Apple Pay and Maps.
The first two ads, "Sing" and "Date" feature people using Apple Watch's messaging capabilities to live their lives. In "Sing", the user sends someone an audio message of a song he's singing.
In "Date", actress Lake Bell, who is the narrator of the iPhone 6s commercial, enjoys a night out and is updated on her child via Messages.
The second two ads, "Train" and "Cycle", showcase the Apple Watch's fitness capabilities. In "Train", boxer Gennady Gennadyevich Golovkin can be seen checking his heart rate as he air boxes.
In "Cycle," a user is completing their indoor cycling exercise and watching it get recorded by the Apple Watch.
In "Ride", a user is shown driving around until they stop to ask Siri for directions. The Apple Watch then provides directions to her destination and she departs.
Finally, in "Sprinkle", a mother carrying a child is shown using her Apple Watch to pay for more ice cream after one of her daughters drops her ice cream.
The new ads come nearly 2 weeks after the Cupertino company
released
watchOS 2 for the device, which adds native app support, new watch faces and third-party complications. Earlier today, Apple and Hermes
launched
the Apple Watch Hermes Collection in select Apple Stores and Hermes retail stores.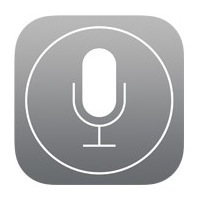 Apple has purchased Perceptio, a small startup focused on artificial intelligence, reports
Bloomberg
. Founded by Nicolas Pinto and Zak Stone, Perceptio was developing technology that would let smartphone companies create advanced artificial intelligence systems "without needing to share as much user data" in the cloud.
Perceptio's goals were to develop techniques to run AI image-classification systems on smartphones, without having to draw from large external repositories of data. That fits Apple's strategy of trying to minimize its usage of customer data and do as much processing as possible on the device.
According to
Bloomberg
, both Stone and Pinto are established artificial intelligence researchers who specialize in creating image-recognition systems using deep learning. There's little information available about Perceptio, but
Re/code
profiled the company last year
.
The duo were working on privacy-based artificial intelligence, figuring out how to run complex neural network algorithms on smartphones. Before being acquired by Apple, they were working on facial recognition technology and had released an unrelated video sharing app
called Smoothie
.
Apple confirmed the purchase with its standard acquisition statement: "Apple buys smaller technology companies from time to time, and we generally do not discuss our purpose or plans."
Apple's Siri personal assistant has lagged behind competing services like Google Now and Microsoft Cortana because of Apple's
strict privacy policies
and its reluctance to collect and utilize user data. It's possible the purchase of Perceptio will allow Apple to improve Siri without compromising on its dedication to user privacy.
Perceptio is the second Siri-related purchase Apple has made within the last few weeks. Apple also
recently acquired VocalIQ
, a UK-based startup that created a natural language API to allow computers and people to have a more natural dialogue.
Over the weekend, security site
Palo Alto Networks
detailed a new iOS malware that's able to infect non-jailbroken Apple devices using enterprise certificates and private APIs. It originated in Taiwan and China and was installed through several methods, including hijacking traffic from ISPs, an SNS worm on Windows, and offline app installation.
Called YiSpecter, the malware is able to download, install, and launch apps, doing things like replacing existing apps, displaying advertisements in legitimate apps, changing Safari's default engine, and uploading user information to remote servers.

A popup ad that was able to install YiSpecter on iOS devices
In response to the detailing of YiSpecter, Apple has released an official statement to
The Loop
explaining that YiSpecter is only able to target iOS users who are running an older version of iOS that have also downloaded content from untrusted sources.
"This issue only impacts users on older versions of iOS who have also downloaded malware from untrusted sources. We addressed this specific issue in iOS 8.4 and we have also blocked the identified apps that distribute this malware. We encourage customers to stay current with the latest version of iOS for the latest security updates. We also encourage them to only download from trusted sources like the App Store and pay attention to any warnings as they download apps."
Apple implemented fixes for YiSpecter in iOS 8.4, so iOS 8.4.1 and iOS 9 are immune to the malware. Users who want to avoid being targeted by YiSpecter should make sure to upgrade to the latest version of iOS and as always, should avoid downloading apps from unverified sources.
Apple has begun selling
official Apple Watch lugs
through authorized distributor Avnet that may only be used in third-party bands that adhere to the company's
Band Design Guidelines for Apple Watch
. Apple-designed stainless steel lugs are each marked with "Made for Apple Watch" laser etching to verify their authenticity.

The stainless steel lugs are available in 38mm and 42mm sizes and are compatible with all Apple Watch, Apple Watch Sport and Apple Watch Edition models. However, at the time of publication, Space Gray, Space Black, Yellow Gold and Rose Gold lugs are not listed for sale.
Apple has published
Apple Watch Lug Assembly Guidelines
that provide accessory makers with step-by-step instructions and a list of required tools for assembly, including a Pentalobe 1.1 screwdriver bit and clamping device. The document also outlines proper screw installation for the lugs.
Avnet is selling Apple Watch lugs in sets of 25 or 200 in both 38mm and 42mm, with prices ranging between $278.75 and $1,866.00 per package and between $9.18 and $11.33 per individual set. The distributor is also selling the Pentalobe 1.1 screwdriver bit required for lug assembly for $12.65. All prices are listed in U.S. dollars.
Apple Watch Lugs - 38mm (25 sets)
Price Per Unit: $11.15 USD

Package Price: $278.75 USD

Apple Watch Lugs - 38mm (200 sets)

Price Per Unit: $9.18 USD

Package Price: $1,836.00 USD

Apple Watch Lugs - 42mm (25 sets)

Price Per Unit: $11.33 USD

Package Price: $283.25 USD

Apple Watch Lugs - 42mm (200 sets)

Price Per Unit: $9.33 USD

Package Price: $1,866.00 USD

Avnet currently estimates a shipping lead time of 2 weeks for all lug sets and pentalobe screwdriver bits. Opening a commercial account with Avnet is required to complete the ordering process. Avnet's customer service team will contact customers within 24-48 business hours to complete the ordering process.



Related Roundups:

Apple Watch,

watchOS 2

Tags:

Apple Watch bands,

Avnet

Buyer's Guide:

Apple Watch (Neutral)
Since OS X El Capitan was
released to the public
last week, Microsoft Office users have noticed some serious bugs when attempting to use the software.
MacRumors
has received multiple emails from people having issues with Office 2016, and there are several threads about the problem
on our forums
.
Word, Excel, Outlook, and PowerPoint are crashing for many Microsoft users who have installed Office 2016, and Office 2011 users are also noticing problems with Outlook.

Microsoft is aware of the problems with its software and has been responding to customer complaints. In a thread on
the Microsoft forums
, Microsoft Program Manager Faisal Jeelani said the company is working with Apple to resolve the issues, but said there is no timeline for a fix. Microsoft also gave
Computerworld
a similar statement:
"We know that some users may be experiencing issues with Office 2016 for Mac running on El Capitan," the statement read. "We are actively investigating the matter with Apple. Until there is a fix, we recommend people install the latest updates to Office 2016 for Mac using Microsoft AutoUpdate."
Customers who are running Office 2016 are running into a wide variety of problems. Some are seeing only occasional crashes with the software, while others are unable to open any Office 2016 apps at all. Many who use Outlook for email are unable to access their inboxes, and this particular issue affects both Office 2016 and
Office 2011
.
I even did a fresh install of El Cap and then did a fresh install of 2015 Office. The whole office suite just bounces when I try to load a file. The programs freeze when using them and then crazy. I just keep sending the crash reports to Microsoft. I thought it was more widespread but apparently it is just me. I uninstalled 2016 office and went back to 2011.
Microsoft's first support replies came shortly after OS X El Capitan was released, which means the company has been working on a fix for several days now, but it is not clear when a patch might be released. Many customers on the Microsoft forums are growing angry with the company because Microsoft had several months to work out crashing issues ahead of OS X El Capitan's release. Crashes and Office 2016 problems were first reported during the beta testing period but remain unresolved.
Update:
A Microsoft spokesperson has told
MacRumors
that a fix is in the works.
"We know that some users of Office 2016 for Mac are experiencing issues as a result of upgrading to Mac OS X 10.11 El Capitan. We are actively working with Apple towards resolution."
Apple today officially launched the
Apple Watch Hermès collection
, which the two companies
announced
at the September 9 "Hey Siri" event. The collection includes three different strap options for customers -- Single Tour, Double Tour, and Cuff -- alongside a stainless steel Apple Watch casing. None of the new Hermès bands are available to purchase separately, however, and are only included in one of the collection's ten available models.

Hermès offers four different colored versions of the Double Tour band, including Bleu Jean and Etain gray, but only in 38 mm sizes. Those interested in the Single Tour can choose between three different colors, two of which come in both 38 mm and 42 mm, but one -- the red-tinted Capucine Leather band -- is only offered in 38 mm. Alternatively, the Cuff option is a bit more simplistic for buyers, due to its availability in one single color and size option: a Fauve Barenia Leather Band with a 42 mm casing size.
Anyone interested can expect to pay above the average price point for the Apple Watch's
mid-tier stainless steel range
: the Single Tour starts at $1,100, the Double Tour costs $1,250, and the Cuff comes in at the most expensive with a $1,500 price tag. No models in the collection will be made available online, but instead are set to be offered at select
Apple Store and Hermès retail locations
in North America, Europe, and Asia.
Apple CEO Tim Cook has sent an internal email to employees (via
The Telegraph
) to commemorate the fourth anniversary since the death of late Apple co-founder and CEO Steve Jobs, who passed away October 5, 2011 following a lengthy illness.

Cook described Steve as a "brilliant person," encouraging Apple employees to ask their co-workers about "what he was really like," and reminded his staff about the "privilege and responsibility" of continuing the work that he "loved so much."
Team,

Today marks four years since Steve passed away. On that day, the world lost a visionary. We at Apple lost a leader, a mentor, and many of us lost a dear friend.

Steve was a brilliant person, and his priorities were very simple. He loved his family above all, he loved Apple, and he loved the people with whom he worked so closely and achieved so much.

Each year since his passing, I have reminded everyone in the Apple community that we share the privilege and responsibility of continuing the work Steve loved so much.

What is his legacy? I see it all around us: An incredible team that embodies his spirit of innovation and creativity. The greatest products on earth, beloved by customers and empowering hundreds of millions of people around the world. Soaring achievements in technology and architecture. Experiences of surprise and delight. A company that only he could have built. A company with an intense determination to change the world for the better.

And, of course, the joy he brought his loved ones.

He told me several times in his final years that he hoped to live long enough to see some of the milestones in his children's lives. I was in his office over the summer with Laurene and their youngest daughter. Messages and drawings from his kids to their father are still there on Steve's whiteboard.

If you never knew Steve, you probably work with someone who did or who was here when he led Apple. Please stop one of us today and ask what he was really like. Several of us have posted our personal remembrances on AppleWeb, and I encourage you to read them.
Thank you for honoring Steve by continuing the work he started, and for remembering both who he was and what he stood for.

Tim
Cook replaced Jobs as Apple CEO on August 24, 2011 and
introduced the iPhone 4S
, alongside the launch of iOS 5 and iCloud, on the day prior to Jobs' death. He has shared similar tribute messages for Steve over the
past
three
years
.
Remembering Steve for who he was and what he stood for. We honor him by continuing the work he loved so much. pic.twitter.com/6UiXBjYe3l

— Tim Cook (@tim_cook) October 5, 2015
Jobs co-founded Apple with Steve Wozniak and Ronald Wayne in 1976, but was ousted from the company in 1985. He returned as CEO in 1997 and remained at the company until his death in 2011, overseeing the launch of iconic products such as the iMac, iPod, iPhone and iPad.
Apple has retained the
number one spot
in Interbrand's annual ranking of the world's most valuable brands, a position it has held onto since 2013 when it
knocked Coca-Cola out of the top spot
. Following close behind the Cupertino-based company are brands like Google, Microsoft, and Samsung in second, fourth, and seventh place, respectively.

Since
last year's ranking
, Apple has grown in brand value a total of 43 percent, earning it one of Interbrand's "Top Riser" designations. Overall, the company increased from $118.9 billion last year to $170.3 billion in this year's survey, up a total of about $51.4 billion in brand valuation from 2014 to 2015. Other companies like Amazon and Facebook, which saw increased growth in 2015, also earned a "Top Riser" spot.
A handful of big launches helped make Apple's 2015 a notable one, including the
Apple Watch's release in April
and the announcement and
launch of the iPhone 6s and iPhone 6s Plus
just a few weeks ago in September. In their opening weekend alone, the new iPhones sold a
record-breaking thirteen million units
, beating out last year's ten million units for the iPhone 6 and iPhone 6 Plus. The company also announced the iPad Pro, all-new Apple TV, and a handful of new Apple Watch features and bands at its "
Hey Siri
" event on September 9.
Adobe is hosting its annual Adobe MAX creativity conference today, where the company is announcing new mobile apps, updates to a number of Creative Cloud products, and unveiling new services.
The two new mobile apps Adobe is releasing today include
Photoshop Fix
and
Capture CC
.
Photoshop Fix
was highlighted on stage at Apple's recent iPad Pro unveiling, where it was used on the new 12.9-inch tablet.
Photoshop Fix
[
Direct Link
] is an image retouching and restoration-focused app that includes powerful Photoshop tools like the Healing Brush and Liquify.

Capture CC
[
Direct Link
], Adobe's second new mobile app, combines the capabilities of several existing Adobe apps including
Adobe Brush
,
Adobe Shape
,
Adobe Color
, and
Adobe Hue
, making the tools from each of these apps accessible in a single app. Several other Adobe apps like
Lightroom
for
iPhone
and
iPad
,
Photoshop Mix
,
Photoshop Sketch
,
Illustrator Draw
,
Premiere Clip
, and
Comp CC
are also receiving minor updates today.
Each of Adobe's apps interfaces with its range of Creative Cloud desktop apps via CreativeSync technology, allowing files to be transferred and worked on between mobile and desktop devices.
Most of Adobe's desktop apps are receiving new features today, with the changes for more popular apps listed below.
Both InDesign CC and Illustrator CC are being updated with new Touch workspaces. Illustrator CC is also gaining a new Shaper tool that combines 12 tools and panels in one, non-destructive Live Shapes, and improved Smart Guides, while InDesign CC is getting new online publishing features. Premiere Pro CC includes expanded UltraUD support for editing 4K to 8K video footage, plus it will gain support for HDR workflows.
Photoshop CC is gaining Artboard features for better visualization of design layouts. Adobe's Design Space design-centric Photoshop layout is also now available to all customers. Lightroom CC is gaining improved importing tools and integrated training content for beginners, while Lightroom for web is being enhanced, adding Photoshop editing capabilities for adjusting exposure, temperature, white balance, and more.
Several of Adobe's apps, including Photoshop CC, Lightroom CC, Illustrator CC, InDesign CC, and Premiere Pro CC are being updated with new Touch capabilities usable on Windows tablets and Apple trackpad devices. Adobe Fuse CC is being added to existing Creative Cloud plans.

On the services side, Adobe is adding video support to its Adobe Stock feature, allowing users to download and purchase video content right within the CC desktop apps. Adobe is also announcing Adobe Portfolio, which is free with any Adobe Creative Cloud plan. With Adobe Portfolio, Adobe customers can create simple portfolio websites that are powered by Behance.
Adobe will also be debuting a new CC desktop app that's being developed under the codename "Project Comet." Details on Project Comet will be available at the MAX conference.
Adobe's mobile apps are all available for free beginning today and updates to Creative Cloud desktop software will ship to Creative Cloud members before the end of the year. Adobe's software is
available from its website
, and pricing
can be found here
.
Philips today announced its first HomeKit-enabled product, debuting the Hue Bridge 2.0, an updated version of its original Hue Bridge. With the Hue Bridge 2.0, its
line of Philips Hue lights
are able to work with Apple's home automation platform, allowing all existing and future Hue bulbs to be controlled with Siri voice commands.
Commands like "Turn lights red" can be used for specific colors, while commands like "Set the lamp to 30 percent" can be used for dimming. Lighting scenes that have long been available in the Philips Hue app can now be turned on using Siri. With HomeKit integration, an entire household of lights can be manipulated with a single command.

While most HomeKit apps support other HomeKit products, the Hue app will work differently. It can be used to control the Hue line of lights and set up light-specific scenes, but it is not able to incorporate other HomeKit products. Hue lighting scenes will be made available in other HomeKit apps, however, so it is possible to group the Hue lights with other products, using one command to do things like unlock a door and turn on the lights at the same time.

"Lighting is the most accessible aspect of the connected home, and as the lighting expert for the Internet of Things we are taking connected lighting to the next phase," said Eric Rondolat, Chief Executive Officer at Philips Lighting. "By integrating Philips Hue with Apple HomeKit, we are broadening people's experience of light beyond what has been previously possible, providing seamless interoperability with other connected home devices."
The new Hue Bridge 2.0 looks similar to the existing Hue Bridge, but it is square like the Apple TV rather than round. Along with the new bridge, Philips is also debuting a new set of lights. The new Hue bulbs are somewhat brighter at 800 lumens instead of 600 lumens.
The original Hue Bridge will not be updated with HomeKit compatibility as it does not have the necessary hardware, but Philips plans to continue to support it with software updates. Original Hue Bridge owners will need to purchase a Hue Bridge 2.0 to access HomeKit, but will get a discount of $20 on the product.

The
new Hue Bridge 2.0
is priced at $60, but customers who own an existing Hue Bridge
can get it for $40
. The full lighting kit with new bulbs and the new bridge is priced at $200. All new Hue products are available beginning October 6 from
Apple retail stores
,
Best Buy
, and
Amazon
.
One of the key features of the new Apple TV set to launch later this month is universal search, which allows users to find content across a number of different services using text entry or, in some countries, Siri voice search. Universal search will work across iTunes, Netflix, Hulu, HBO, and Showtime at launch, but it was initially unclear whether the feature would be expanded to include additional content sources over time.

In a
follow-up story
on his
interview
with Tim Cook last month,
BuzzFeed
's John Paczkowski relates some additional details on Apple TV shared by Cook, including word that developers will indeed be able to make their content available to universal search via an API.
"At launch we'll have iTunes, Netflix, Hulu, Showtime, and HBO — so we'll have five major inputs into universal search initially," Cook said. "But we're also opening an API, so that others can join in."

And Apple's confident that they will do just that. "I think that many, many people will want to be in that search," Cook said. "And that's great for users. Think about your experience today. Even if you're fortunate enough to have the content you want to watch in an app, you sometimes don't remember exactly where that show is, so you're going to Netflix or Hulu or Showtime. You shouldn't have to do that. It should be very simple."
Cook went on to note that universal search will be intelligent enough to know which services the user is subscribed to, highlighting which sources are available free or with existing subscriptions. This is true even when different services offer only a portion of a television series' seasons, such as a show where older seasons are available through Netflix with an existing subscription but newer seasons may need to be purchased through iTunes or through a new HBO subscription.
Apple has purchased
VocalIQ
, a startup located in the United Kingdom that has developed a natural language API to allow computers and people to have a more natural dialogue, reports
Financial Times
. According to VocalIQ's website, the company has developed a self-learning dialogue API built on 10 years of natural language research, belief tracking, decision making, and message generation.
It's not always clear how Apple uses the technology from companies that it purchases, but with this acquisition, it's likely Apple will use the API to improve its voice-based personal assistant, Siri.
Financial Times
also believes Apple could use the technology for its upcoming car project, as VocalIQ specialized in in-car applications among other things.

While VocalIQ's speech processing and machine learning technology could be incorporated into devices from wearables to the connected home, the company was particularly focused on in-car applications. This included a collaboration with General Motors.

In a blog earlier this year, VocalIQ described how a "conversational voice-dialog system" in a car's navigation system could prevent drivers from becoming distracted by looking at screens. Its "self- learning" technology allows "real conversation between human and the internet of things", VocalIQ wrote.
VocalIQ has criticized Siri in
a past blog post
, calling the virtual assistant a "toy" unable to understand context. The difference between VocalIQ's system and traditional speech-recognition services like Siri and Cortana is its ability to learn.
The reason for this state of affairs is that while Apple, Google and the some others have mastered how the use machine learning for speech-recognition, they are still stuck with medieval approach when it comes of conversational voice dialog. They are still using pre-programmed flow-chart based response that don't learn.

The consumer demand for a self-learning multi-domain conversational voice system where consumers can freely talk about movies, restaurants, music, hotel bookings and the meaning of life, is huge and undeniable. The first one to meet that demand will rule the smartphone and wearables market for the next decade.
Apple confirmed its purchase of VocalIQ with its usual statement: "Apple buys smaller technology companies from time to time, and we generally do not discuss our purpose or plans."