Ahead of next week's big iPhone-centric event, Apple has begun decorating the Bill Graham Civic Auditorium in San Francisco where the event will take place. As shared by several Twitter and Instagram users, signs with the Apple logo are beginning to go up, and several Apple-branded flags are flying.
A white Apple logo with rainbow-colored accents against a blue background is shown on one wall of the auditorium, shared by
CBS/CNET photographer James Martin
. The same design was seen on the
invitations for the event
and was created to mimic Siri's look on the Apple Watch and iOS 9.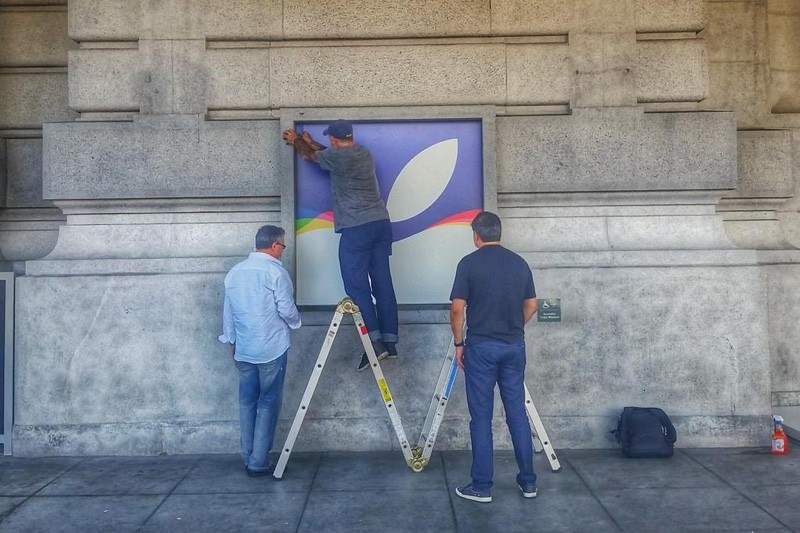 Security is heavy around the auditorium, with security guards and police officers guarding signage that's being put up, according to someone on site who spoke to
MacRumors
and provided pictures. Some of the security guards are now wearing outfits with Apple logos on them.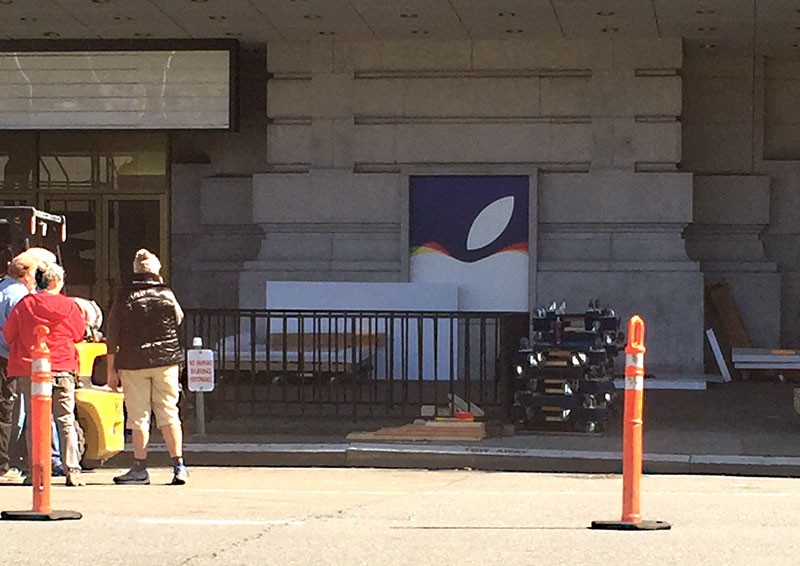 The colorful Apple logos are accompanied several flags surrounding the auditorium, featuring a white Apple logo on a dark blue background. Swarms of workers are all over the perimeter of the auditorium, running cables up walls into the interior and building out the infrastructure needed for the event.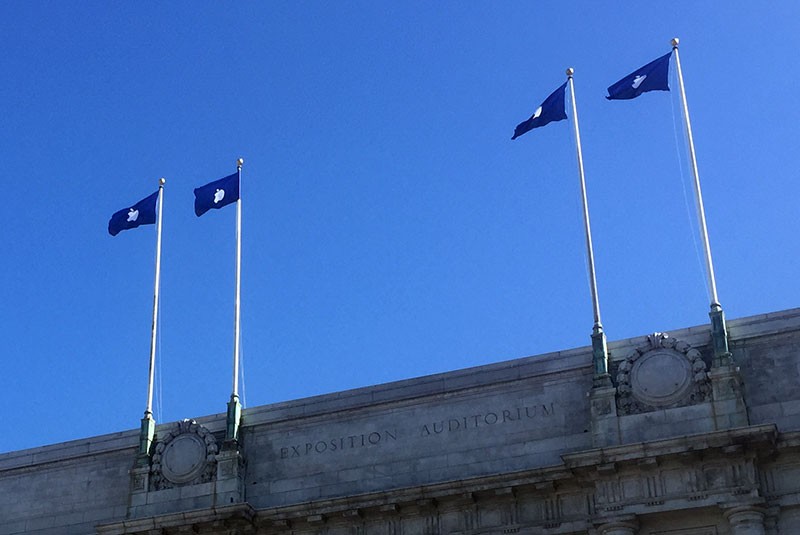 Along with the flags, Apple has decorated light posts in the area with matching Siri-style banners in a dark blue shade. The decorations for the Bill Graham Civic Auditorium are already beginning to outshine decorations and signage used at past events, and Apple is likely to continue adding more over the course of the weekend.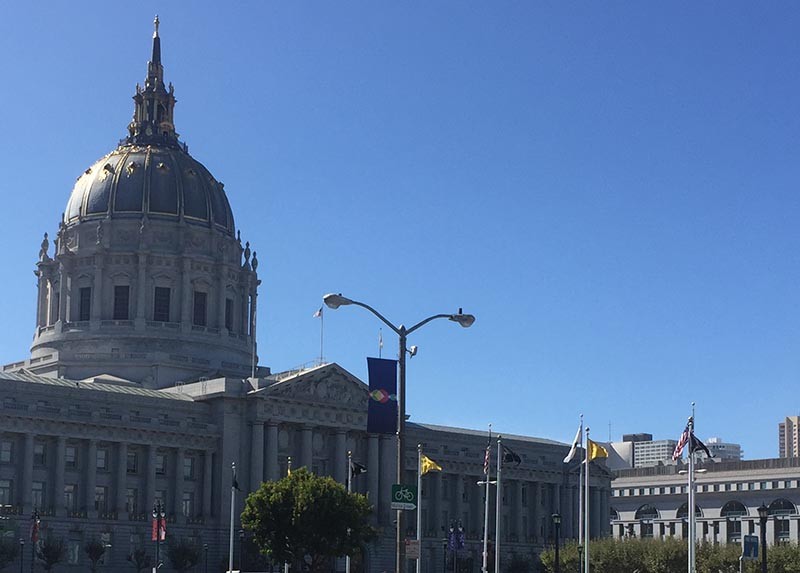 Apple's upcoming Wednesday, September 9 event is expected to be huge. The auditorium where it's being held seats 7,000, and the company may be using some of the available space to demo products that will be released. The event will see the debut of an unprecedented number of devices, including the iPhone 6s and 6s Plus, the new Apple TV, the iPad mini 4, and
the iPad Pro
.
Apple is also expected to introduce
additional Apple Watch Sport materials
, perhaps in gold, and new
Sport bands
. An iPad keyboard may also make an appearance at the event, and we'll also get release details for iOS 9 and watchOS 2.
MacRumors
will provide live coverage of Apple's event, through a live blog on MacRumors.com and on our
MacRumorsLive Twitter account
.
(Thanks, John!)
Based on a few
whispers
and some research,
MacRumors
believes that Swiss real-time motion capture firm
Faceshift
may have been acquired by Apple in recent weeks. Faceshift has been working with game and animation studios, as well as smaller companies, on technology to quickly and accurately capture facial expressions using 3D sensors, including releasing Faceshift Studio software with plugins for animation software like Maya and Unity. More recently, the company has been working toward consumer-facing software such as a Skype plugin that would support real-time avatars for video chat.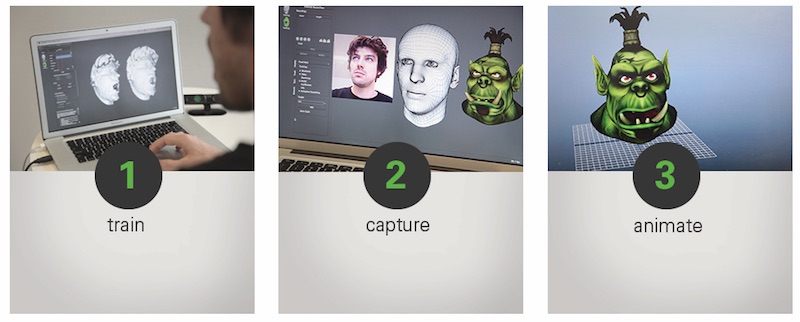 Faceshift was launched in 2011 out of the
Computer Graphics and Geometry Laboratory
at the Swiss Federal Institute of Technology in Lausanne and has shown off some impressive demos of its technology in a number of settings. In mid-2013, the company brought on
industry veteran Doug Griffin
, formerly of Industrial Light & Magic and Electronic Arts, to head up a San Francisco office.
Faceshift has clearly been acquired by another company in recent weeks, as noted in a
Swiss company registry filing
from August 19 showing the three original corporate directors having stepped down as of August 14 and being replaced by Baker & McKenzie mergers and acquisitions attorney Martin Frey. Frey does not appear to have any direct links with Apple, but Apple has frequently used Baker & McKenzie's services in a number of countries around the world, including management of some of Apple's Swiss trademarks.
Click here to read rest of article...
Accompanying the
iPhone 6s and iPhone 6s Plus
,
iPad Pro
and
next-generation Apple TV
set to be announced next week, Apple is also planning a revamped iPad keyboard and new metal finishes for the Apple Watch Sport, including a less expensive gold version, according to
The New York Times
.

9to5Mac
reported similar information, claiming the iPad Pro will have expanded Bluetooth keyboard support and that Apple is working on a new keyboard accessory for the rumored 12.9-inch tablet, which could be released by year end. The report also hinted at the possibility of new gold Apple Watch Sport colors.
Last month, a
new Apple Wireless Keyboard
with Bluetooth 4.2 and a rechargeable lithium-on battery was discovered in filings with the U.S. Federal Communications Commission. Images of an Apple Wireless Keyboard with
backlit keys and a power button
also briefly surfaced on the Apple Online Store in March.
MacRumors
has also received information about Apple's plans to release at least one new metal finish for the Apple Watch. KGI Securities analyst Ming-Chi Kuo first noted the Apple Watch may gain
additional casing options
in March, and three months later said a
yellow and rose gold Apple Watch Sport
will launch in the fall.

Apple Watch Sport spray painted gold by Casey Neistat on YouTube
Apple is also expected to debut
new Apple Watch Sport bands
at its September 9th media event, possibly with a focus on darker colors.
MacRumors
will be providing live blog coverage of Apple's "Hey Siri" media event, which begins next Wednesday at 10:00 AM Pacific.
Related Roundups:
Apple Watch,
watchOS 2,
iPad Pro
Tags:
9to5mac.com,
nytimes.com,
Apple Wireless Keyboard
Buyer's Guide:
Apple Watch (Neutral)
Apple has constructed a creative barricade with colorful artwork that confirms its first Apple Store in Belgium will open on Saturday, September 19. The retail store will be located on Avenue de la Toison d'Or in the capital city of Brussels.

Apple confirmed the store opening to Belgian website
Apple Nieuws Vlaanderen
, which has shared several photos of the storefront. The store has not yet been listed on Apple's website, but store hours and grand opening details should be available soon.
Update 8:32 AM
: Apple's
store page
for the new Brussels location is now live, but with the opening still two weeks away the store is not yet taking reservations for Genius Bar appointments or workshops.
Apple will announce an updated 21.5-inch iMac with a 4K display at the end of October alongside the release of OS X El Capitan, reports
9to5Mac
. The new iMac will then begin shipping out to customers in early November.
A new 21.5-inch Retina iMac has been anticipated for several months, following the
discovery of code
in OS X El Capitan that pointed towards a 21.5-inch machine with a resolution of 4096 x 2304. That code pointed towards Broadwell chips with Intel Iris Pro Graphics 6200 and AMD Radeon M380 - M395X discrete graphics, which may hint at the hardware we'll see in the updated iMac.

Reliable KGI Securities analyst Ming-Chi Kuo also said in early August that the iMac line would
receive a refresh this quarter
, adding new processors and improved display quality that brings greater color saturation.
Apple began updating its iMac lineup last October, with the launch of the 27-inch Retina iMac. Updates across the line have been slow, however, due to Intel's ongoing Broadwell chip delays, and the 21.5-inch iMac has not seen an update since 2013.
It is not clear if Apple will release multiple 21.5-inch iMac models during the October refresh, or which chips those machines might use. Skylake chips appropriate for the iMac are launching "later this year," but there are a handful of Broadwell chips appropriate for various 21.5-inch iMac models.
The latest data from digital media analytics firm
comScore
shows that Apple continues to increase its lead over Samsung, LG, Motorola, HTC and other handset makers in U.S. smartphone market share, less than one week before the launch of the iPhone 6s and iPhone 6s Plus.

iPhones captured 44.2% market share among U.S. smartphone subscribers aged 13 and older based on a three-month average ending July 2015, an increase of 1.1 percentage points over the preceding three month average.

Samsung's smartphone share in the U.S. dropped to 27.3% in July 2015, a decline of 1.3 percentage points over April 2015. LG, Motorola and HTC rounded off the top five smartphone makers with 8.7%, 4.9% and 3.5% smartphone market share in the U.S. respectively.
Android remained the most widely adopted smartphone platform in the U.S. with 51.4% market share based on the July 2015 data, trailed by iOS with 44.2% market share. Windows Phone, BlackBerry and Symbian accounted for 2.9%, 1.3% and 0.1% market share in the U.S. respectively.

Facebook ranked as the most popular smartphone app in the U.S. with 73.3% reach, according to comScore's Mobile Metrix. Facebook Messenger, YouTube, Google Search, Google Play, Google Maps, Pandora Radio, Gmail, Instagram and Yahoo Stocks rounded off the top ten apps.
Apple is set to announce the iPhone 6s and iPhone 6s Plus at its
September 9th media event
in San Francisco.
Related Roundups:
iPhone 6,
iPhone 6s (2015)
Tags:
Samsung,
Android,
comScore
Buyer's Guide:
iPhone (Don't Buy)
6S Marketing
, an ad agency located in New York, is hoping to persuade Apple to change the name of its upcoming iOS device, the iPhone 6s, to the iPhone 7. The company has written an
open letter
addressed to Apple and rented several billboards, one in Times Square, reading "Dear Universe, Please call it the iPhone 7. Sincerely, 6S Marketing."
6S Marketing has also tagged its billboards with a campaign hashtag, #WeAre6S, which it says it uses to "highlight our unique and fun company culture."

In the letter posted on its website, 6S Marketing goes on to say the company has heard rumors the next-generation iPhone will be called the iPhone 6s, and urges Apple to "reconsider" before detailing the company's long history.
See, our company name is 6S Marketing, but our clients, friends, and colleagues simply refer to us as good ol' "6S." It's a small name but a big part of our identity -- one we've been using since 2000, when we started this company in my tiny apartment. At that time, we didn't think that one of the biggest, and most well-respected, companies would use it to name a mobile device. (We were still using Motorola flip phones at the time, after all.)

The reason we chose the name "6S" is that it sound like "success" (get it?).
As we're now less than a week away from the unveiling of the next-generation iPhone 6s and 6s Plus, there would be no time for Apple to change its own marketing materials and packaging even should it choose to consider 6S Marketing's plea, a fact the company likely knows, making this more of a publicity stunt than a genuine request.

Apple's iPhone naming scheme has been the same for multiple years in a row, having kicked off with the iPhone 3GS. 6S Marketing's publication of its letter at this late date in Apple's development cycle suggests the company is simply hoping to garner some attention ahead of the September 9 introduction of the next-generation iPhone.
6S Marketing ends its open letter with the following: "Hopefully, this message will reach you in time and you'll reconsider leaving "6S" to the originals -- we've been rocking it since the millennium, after all."
Just over two months after the launch of Apple Music, the streaming music service has received a mix of praise and criticism from early adopters. Beats 1 and curated playlists are among the most acclaimed features of Apple Music, while a
confusing user interface
and
iTunes library issues
have caused frustration among some users.

Addressing those issues, iTunes executive Oliver Schusser told
The Guardian
on Thursday that the company is actively working to improve Apple Music, ahead of its launch on Android and Sonos-connected hi-fi systems in the fall.
"There's a lot of work going into making the product better. Our focus is on editorial and playlists, and obviously we have teams all around the world working on that, but we're also adding features and cleaning up certain things," Oliver Schusser, vice president, iTunes International, told the Guardian.
Schusser also said Apple still has "a bit of homework to be done" to improve Apple Music Connect, a social platform for artists to connect with fans. Beats co-founder Jimmy Iovine admitted last month that Apple Music Connect is
a work in progress
.
"Apple Music Connect is growing big-time with more and more artists connecting to their fans, but we still have a bit of homework to be done for the rest of the year."
Apple Music launched for iOS, Mac and PC on June 30, with some
11 million users
signing up to take advantage of the service's free three-month trial period. That trial will expire for some users soon, meaning they will have to choose between paying $9.99 per month or using iTunes or other methods of listening to music.
"If you follow the industry and look at the numbers, the download business has been really, really healthy. iTunes is a big part of our business, still, and will continue to be, so we focus just as much time and energy on maintaining that, editorially and working on features," said Schusser.
Schusser assures that Apple is only interested in the long-term picture for Apple Music, rather than constantly measuring how many users are signing up. Starting later this month, it should become clearer just how many users are interested in using the service as paid subscribers.
Apple today expanded its presence on social networking site Twitter, creating
a new Twitter account
dedicated to sharing App Store games. According to the account bio, which features the tagline, "Embrace the future of gaming," it's run by Apple's team of Games Editors.

Apple has long had an
App Store Twitter account
that frequently shares new and popular games, but it also shares standard apps, creating a feed that's somewhat unfocused. Apple appears to have made the decision to distinguish and promote games separately from non-gaming apps going forward, in an effort to streamline each account and give both games and regular apps more attention.
Games have been a cornerstone of the App Store since it first launched, and Apple makes an effort to highlight different game compilations and editor's picks on a weekly basis, in addition to offering frequent sales and detailed gaming categories.
Tap. Tap. Hello, world. pic.twitter.com/zp9yT0PLpF

— App Store Games (@AppStoreGames) September 3, 2015
It is not clear why Apple has chosen today to create a new Twitter account for gaming as gaming on iOS has been highly popular for several years, but it could be related to the fact that the App Store is set to expand to a new device in the very near future, the Apple TV. Launching next week, the new Apple TV will include a full App Store and a motion-enabled remote control able to be used for gaming purposes.
Thus far, the App Store Games account has only tweeted once, but following a retweet from the main App Store account, it's already at more than a thousand followers in just a half hour.
Update:
The Verge
spoke to Apple about the new App Store Games account and got some details on how it will be used. App Store editors will share sneak previews of games, tips and tricks, and profiles of talented gamers. The account will also let App Store editors interact with game developers, and it's "part of a broader push into gaming."
KGI Securities analyst Ming-Chi Kuo has issued a note to investors that claims the so-called "iPhone 6s" will be offered in 16GB, 64GB and 128GB storage capacities, the same sizes available for the iPhone 6 and iPhone 6 Plus.
Kuo also claims the iPhone 6s will have an improved front-facing FaceTime camera with a 5-megapixel sensor, and reaffirms three much-rumored features:
Force Touch
, a new
rose gold casing color
and an
upgraded Touch ID
fingerprint scanner.

Kuo's prediction corroborates multiple rumors that claim Apple will retain 16GB, 64GB and 128GB storage sizes for the iPhone 6s and iPhone 6s Plus, which are expected to be announced at the company's
September 9th media event
in San Francisco.
Kuo says the iPhone 6s entered mass production in mid-August after some manufacturing bottlenecks due to Force Touch, casing and vibration motors.
Related Roundups:
iPhone 6,
iPhone 6s (2015)
Tags:
KGI Securities,
Ming-Chi Kuo,
storage,
16GB,
64GB,
128GB
Buyer's Guide:
iPhone (Don't Buy)
For months, rumors have indicated the upcoming "iPhone 6s" may be slightly thicker and larger than its predecessor, likely due to several factors including a change in the aluminum being used for the shell, thickening of weak spots in the case to help address concerns over bending, and new support for Force Touch functionality in the display. The size increase is expected to be only a fraction of a millimeter in each dimension, making it virtually unnoticeable to users and allowing most iPhone 6 accessories to continue to work with the iPhone 6s.
MacRumors
has now received several photos showing an iPhone 6s assembled from parts, allowing full measurements of the device to be taken. Of most interest has been the thickness of the device, and photos show the iPhone 6s measuring 7.08 mm thick compared to Apple's official measurement of 6.9 mm on the iPhone 6. This is in line with
previous rumors
claiming that each of the new models will be roughly 0.2 mm thicker than the current iPhones, with the iPhone 6s Plus moving to 7.3 mm thick from 7.1 mm.

The new photos also reveal slight increases for the height and width of the iPhone 6s, with the device measuring 138.19 mm tall and 67.68 mm wide, compared to 138.1 mm and 67.0 mm for the corresponding measurements on the iPhone 6. Since the height and width of the device are determined solely by the rear shell, we can also compare these measurements to those
taken by Unbox Therapy
last month. Those measurements came in at 138.26 mm tall and 67.16 mm wide.

KGI Securities analyst Ming-Chi Kuo had predicted as early as
mid-June
that the iPhone 6s could be roughly 0.15 mm taller and wider and 0.2 mm thicker than the iPhone 6, and while there is some variability in measurements likely due in large part to the relatively low quality digital calipers being used for measurements, they do suggest there may indeed be a slight increase in each dimension.
On a percentage basis, the thickness would see the biggest increase of nearly 3 percent, matching the iPhone 6 Plus thickness. That increase could be enough to prevent some tight-fitting iPhone 6 cases from fitting the 6s, but many cases should have enough wiggle room to accommodate the new models.
Case makers such as Spigen are already announcing cases designed specifically for the
iPhone 6s
and
iPhone 6s Plus
, suggesting they are confident in rumors and leaks pointing toward slight size changes, and making early announcements of cases specific to the new models gives the company some additional marketing buzz headed into the release.
Apple will introduce the iPhone 6s and 6s Plus at a media event scheduled for next Wednesday, September 9, an event that is becoming increasingly jam-packed amid reports of unveilings of a
new Apple TV
, the
long-rumored iPad Pro
, and a thinner iPad mini 4. Apple Watch tidbits such as
new Sport Band color options
and final looks at iOS 9 and watchOS 2 before their public launches are also likely to be included.
With the "iPhone 6s" and "iPhone 6s Plus" expected to be announced at Apple's
September 9th media event
, and released a few weeks later, now is the time for prospective upgraders to begin exploring trade-in and resale options for their current iPhone or Android-based smartphone.

Getting the best value for your iPhone 6, iPhone 6 Plus, iPhone 5s or other current smartphone can help offset a significant portion of your next iPhone purchase, but resale and trade-in prices will drop significantly between now and the launch of new iPhones, so it is best to move fast.
MacRumors
compared iPhone trade-in prices from various services using a 16GB iPhone 6 from AT&T as a baseline.
Trade-In Programs

Gazelle
announced today that it is offering a
Best Price Guarantee
on
iPhone 6, 6 Plus and 5s trade-ins
until September 9th, promising to beat the trade-in values offered by Apple and carriers AT&T, Verizon, Sprint and T-Mobile.
Gazelle's Best Price Guarantee covers all storage sizes and colors and includes a 30-day grace period, meaning that you can lock in your trade-in price now and wait until you have your new iPhone before sending in your current one.
Average Price (16GB/AT&T)
: $301 (iPhone 6), $326 (iPhone 6 Plus), $166 (iPhone 5s)
Payment Method
: Check by Mail, Amazon Gift Card, PayPal or Charitable Donation
Resale Method
: Ship iPhone to Gazelle (Free)

NextWorth
offers a similar trade-in service as Gazelle for the
iPhone 4 through iPhone 6 Plus
. NextWorth quotes are valid for 30 days, allowing you to lock in a trade-in price on your current iPhone and ship it after receiving your new iPhone.
NextWorth offers higher prices on average for the iPhone 6 and iPhone 6 Plus than Gazelle, with trade-in values up to $480, although it depends on the specific model and condition of the smartphone. Completing a checklist about the condition of the smartphone is required.
Average Price (16GB/AT&T)
: $320 (iPhone 6), $360 (iPhone 6 Plus), $160 (iPhone 5s)
Payment Method
: Check by Mail, Discover Prepaid Card, PayPal or Target Gift Card
Payment Process
: Ship iPhone to NextWorth (Free)

Amazon
runs a trade-in store where you can search for the iPhone model that you want to trade in and receive a price quote. After answering a few questions about the condition of the smartphone and entering your shipping address, you can print off a shipping label to mail the iPhone for free in exchange for an Amazon Gift Card.
Average Price (16GB/AT&T)
: $360 (iPhone 6), $389 (iPhone 6 Plus), $175 (iPhone 5s)
Payment Method
: Amazon Gift Card
Payment Process
: Ship iPhone to Amazon (Free)
Click here to read rest of article...
Related Roundups:
iPhone 6,
iPhone 6s (2015)
Tags:
Amazon,
Best Buy,
Target,
Gazelle,
Craigslist,
NextWorth
Buyer's Guide:
iPhone (Don't Buy)