iOS 17
The next-generation version of iOS, set to be previewed on June 5 at WWDC 2023.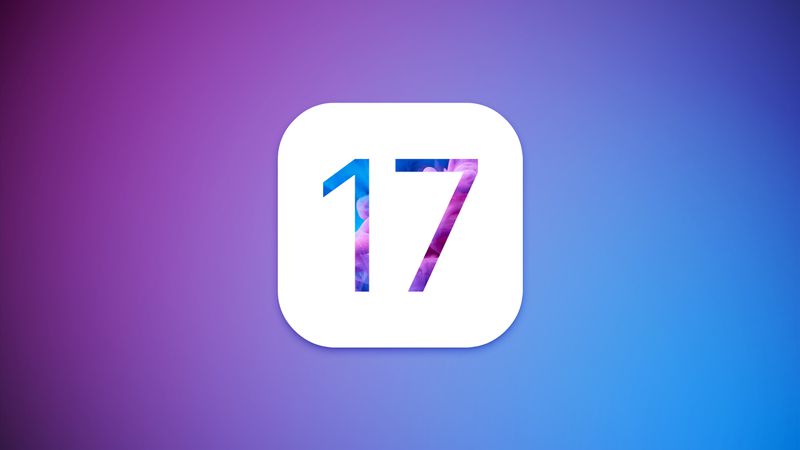 iOS 17 Overview
We're a couple months away from the June 5 unveiling of the iOS 17 operating system, but we know a limited amount of information about the update because Apple is already working on the software.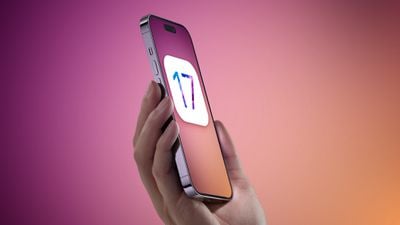 According to Bloomberg's Mark Gurman, iOS 17 will include some of the "most requested features" that users have been wanting, so it may be more significant than was initially thought. Other reliable sources that spoke to MacRumors have highlighted other prospective features such as Control Center updates, active widgets, a revamped Dynamic Island, and more.
Apple initially aimed to make iOS 17 a "tuneup" update focused on fixing bugs and improving performance, but now it will include several "nice to have features." It won't, however, have a main "tentpole feature" like the revamped Lock Screen we saw in iOS 16 as Apple has focused a lot of its resources on development of the xrOS operating system designed to run on the AR/VR headset. Apple still plans to make important bug fixes and boost performance, but there will be some fun features to look forward to.
Note: See an error in this roundup or want to offer feedback? Send us an email here.
iOS 17 Features
Smart Home Lock Screen
An updated Lock Screen interface in iOS 17 will turn the iPhone into a "smart-home display," according to Bloomberg's Mark Gurman. When not in use and positioned in a horizontal orientation, the iPhone will show information that includes calendar appointments, weather data, notifications, and more, allowing it to serve as a home data hub.
With the iPhone attached to a MagSafe charging stand in a horizontal orientation, for example, the smart home interface will show up, mimicking what users might see with a device like an Echo Show or Google Nest Hub. The functionality will build on the widget options that Apple added to the Lock Screen in iOS 16. Apple wants to make iPhones more useful when they're not being actively used and are positioned on a desk or nightstand. Apple plans to use a dark background with lighter color text to make the information on the display easy to read.
Other Lock Screen Updates
There may be some minor updates to the Lock Screen, including options to change the font size. People who create Lock Screen designs may be able to share them with other iPhone users with a new option for sharing custom Lock Screens.
It's possible that the iPad could adopt iPhone-style Lock Screen customizations in iPadOS 17, allowing iPad owners to use Lock Screen widgets, customizable wallpapers, the customizable clock, and more.
The Lock Screen will allegedly feature a redesigned Live Activity interface for Apple Maps, with an interface that overtakes the entire display. The rumored design, which comes from an unverified source, suggests that Apple Maps will have detailed turn-by-turn directions that overlay much of the screen.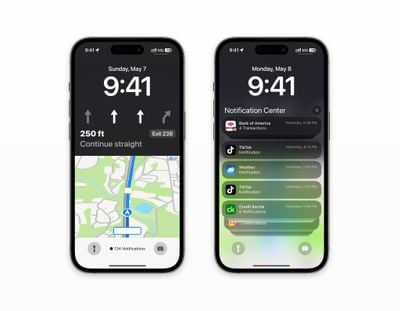 Control Center
iOS 17 could feature "major" changes to the built-in Control Center, according to a source on the MacRumors forums that has accurately predicted Apple's plans in the past.
A revamped Control Center is expected to be one of the more prominent changes coming to iOS 17, but as of right now, there is no information on what specific changes are in the works beyond "UI" and "customization."
The Control Center has not seen a notable update since the launch of iOS 11 in 2017.
Journaling App
Apple is developing a journaling app that's designed to allow users to track and record their activities and thoughts through a log of their daily lives. According to The Wall Street Journal, the app will analyze user behavior to determine what a typical day is like, including how much time is spent at home and whether a day included something outside the norm.
It will suggest potential topics that a user might want to write about, and it will be able to detect friends that are nearby. The app will be able to integrate with text messages and phone calls, but all data and daily analysis will be done on device. The journaling app is expected to be part of iOS 17.
Dynamic Island
Apple is said to be improving Dynamic Island so that it is able to "do a lot more." Apple's marketing department allegedly pressured the development team to add more functionality to the Dynamic Island as the more affordable iPhone 15 models will support the feature when they launch.
The on-screen Siri interface could be integrated into the Dynamic Island, for example, making the Siri pop-up less obtrusive on the iPhone. Relocating Siri to the Dynamic Island would let onscreen content stay in full view without the current circular Siri interface that overlays the screen.
Active Widgets
Apple is "testing" active widgets for the Home Screen and Today View on the iPhone, but the feature is "not confirmed by any means." If implemented, active widgets could include one-tap buttons, sliders, and more, with the aim of making widgets more dynamic and interactive.
Improved Search and Spotlight
Notable improvements will be made to the system-wide search and Spotlight functions, though specifics were not made available.
Health App Updates
Apple is expanding the Health app to the iPad, which will make it available on both the iPhone and the iPad.
The Health app will also include a mood tracking function, which will let users keep track of their mood, answer questions about their day, and view the results over time. There will also be new features for users with vision issues like nearsightedness.
Apple Music Customizations
Apple Music is expected to get a simplified interface and Apple Music lyrics may be viewable directly on the Lock Screen.
App Library Folders
App Library folders will be able to be manually renamed, which is not something thats possible at the current time.
Flashlight Adjustments
Rather than being limited to three brightness levels, the flashlight brightness will be adjustable with a slider, similar to the volume button.
SharePlay
iOS 17 could include new SharePlay functionality for watching content with family and friends over a FaceTime call.
AirPlay
Potential improvements to AirPlay are in the works. Apple has been talking with hotels and other venues about a feature that would make it easier for guests to AirPlay content to TVs and devices they do not own.
Wallet App
The Wallet app will receive updates, according to Bloomberg's Mark Gurman, but we don't know specifics on what's coming.
According to leaker Analyst941, the Wallet app will feature a navigation bar at the bottom of the that separates the different functions available in the app. Cards, Cash, Keys, IDs, and Orders are listed categories.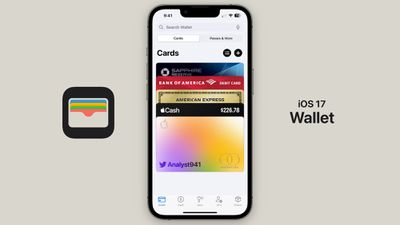 Users will reportedly be able to swipe down to access a search interface to find a specific card or pass, and there's a "Transactions" button. Compared to the current Wallet app design, this would be a functional improvement because it would make finding certain features like specific passes and order details simpler.
Find My
Amid an update to location information, there will be improvements to the Find My app and Find My-related functionality.
Performance and Stability
Improving performance, efficiency, and stability are main goals of the iOS 17 update. Apple will also work on long-term support for older devices. Early betas may be unstable on some devices that have 3GB RAM, but Apple is expected to improve stability significantly over the course of the beta testing period.
Support for the Mixed Reality Headset
Apple's AR/VR headset will function on its own and will have its own App Store, but there will likely be some level of integration between the headset and the iPhone, even if it's limited to Handoff.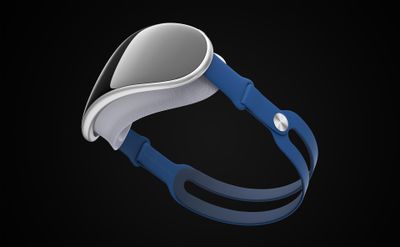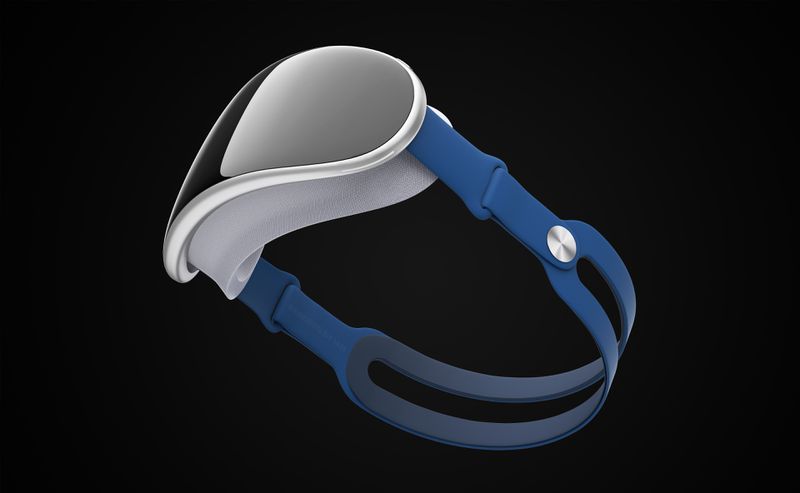 Concept render by Ian Zelbo
All of Apple's products interact with one another in various ways, and so we are expecting new headset-related features in iOS 17.
CarPlay Updates
At the 2022 Worldwide Developers Conference, Apple provided a preview of a new CarPlay experience that has deeper integration with vehicles, allowing for car functions like volume and the radio to be controlled through CarPlay.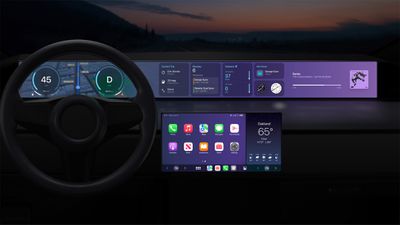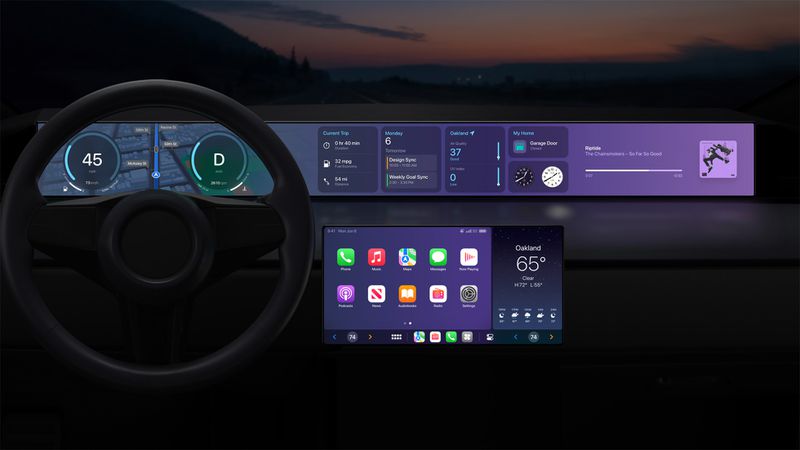 Apple also plans to add widgets and support for multiple displays. The first vehicles with next-generation CarPlay integration are set to come in late 2023, which means that support will likely be built into iOS 17 or an iOS 17 update.
Support for Sideloading and Alternate App Stores
European legislation requires Apple to allow for sideloading starting in 2024, and Apple is planning to make changes starting in iOS 17.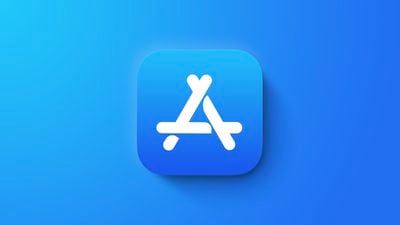 Customers in Europe may be able to download apps without using the App Store in iOS 17, with Apple forced to let people use alternate installation means like third-party app stores. Developers would not need to pay Apple's 15 to 30 percent fees for apps that customers install using alternate means, but Apple still plans to collect a fee.
To start with, the sideloading changes will be limited to customers in the European Union, but as other countries pass legislation similar to the the Digital Markets Act in Europe, Apple could expand the functionality.
The major changes that have to be made to implement sideloading support could potentially impact development on iOS 17 because of the engineering resources required.
Accessibility
Apple in May previewed several accessibility features that are coming to iOS 17 this year.
Assistive Access - Assistive Access distills iPhone and iPad apps and experiences to their code features for a simplified, simpler to use interface. There are high contrast buttons and large text labels, with options for tailoring the experience depending on whether a user prefers a more text based experience or a visual experience.
Personal Voice - Users who are at the risk of losing their ability to speak can use Personal Voice to create a digital voice that sounds like them. It takes approximately 15 minutes to set up, and uses on-device machine learning to recreate a voice.
Live Speech - Live Speech allows users to type in what they want to say and have it spoken out during phone calls, FaceTime calls, and in-person conversations.
Magnifier Point and Speak - The Magnifier app will be able to be pointed at a physical object with a text label, speaking the text aloud. When using a household appliance like a microwave, for example, Point and Speak can identify numbers and text to help users navigate the buttons.
Siri Speech Speed - The speed at which Siri speaks will be customizable, with options ranging from 0.8x to 2x.
More details on the coming Accessibility features can be found in our dedicated article.
Third-Party Browsers Without WebKit
Along with permitting third-party app stores, Apple in iOS 17 could allow third-party browsers to use their own engines by eliminating the WebKit requirement. Right now, third-party browsers like Chrome and Firefox must be built with Apple's open source browser engine WebKit on iOS devices per Apple's rules, but Europe's Digital Markets Act prohibits Apple from forcing browsers to use WebKit.
Apple could make these changes solely in Europe, and it is not yet clear if the WebKit requirement will be lifted worldwide or just for browser apps developed for use in Europe.
Beta Limitations
With iOS 16.4 and iPadOS 16.4, Apple changed the way that developer and public betas are installed on the iPhone and iPad. Profiles are no longer used to install the updates, with Apple instead requiring an Apple ID linked to either a developer account or an account that's been signed up for the public beta.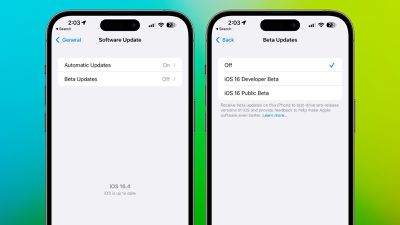 This move will prevent non-developers from being able to install the iOS 17 beta through a shared developer profile, as every installation will be authenticated through an Apple ID associated with a developer account.
Unwanted Tracking Alert Update
Apple and Google in May 2022 submitted a proposed industry specification that would cut down on the use of Bluetooth trackers for unwanted tracking of people. Under this initiative, Apple will expand the AirTag-style tracking alerts to third-party item trackers, likely in a future update to iOS 17. Apple plans to introduce support for this feature by the end of 2023.
Other Rumored Additions
More always on display settings.
More Focus Mode filters.
Notification "changes" and additional options in the Settings app.
Custom Accessibility settings to provide more control over the UI and layout.
CarKey improvements and more "Car implementations" in the Wallet app.
Unspecified Camera app changes that could potentially be built into the iPhone 15 rather than made available to all iPhone models running iOS 17.
An "absolute behemoth" of ARKit APIs and frameworks.
iOS 17 Compatible Devices
There is mixed information on what devices the iOS 17 and iPadOS 17 update will support. One reliable Twitter source has suggested iOS 17 will drop support for the iPhone X, iPhone 8, and iPhone 8 Plus. Another reliable source believes that prediction is inaccurate, and that iOS 17 and iPadOS 17 will run on all devices able to run iOS 16 and iPadOS 16.
iPadOS 17 may drop support for several older iPads, according to rumors. The first-generation 9.7-inch and 12.9-inch iPad Pro as well as the fifth-generation iPad may not be able to run iPadOS 17. That would mean iPadOS 17 would be compatible with the following models:
iPad Pro (2017 and later)
iPad Air (third generation and later)
iPad (sixth generation and later)
iPad mini (fifth generation and later)
iOS 17 Release Date
iOS 17 will be previewed at the Worldwide Developers Conference at the
June 5 keynote event
. After WWDC, iOS 17 will be made available to developers for testing purposes, with a public beta likely to come out sometime in July. Following the beta testing period, iOS 17 will see a launch in September 2023 alongside new iPhones.
iOS 17 Roundup Changelog
May 18 - Apple announced new accessibility features coming in iOS 17, which have been added to a new accessibility section.
May 8 - Expanded Lock Screen section with rumor about Maps app interface.
April 21 - Added rumored journaling app.
April 21 - Added overview of rumored improvements to the Find My app.
April 12 - Added info about possible "active" widgets in iOS 17.
April 5 - Outlined rumored Control Center changes.