FaceTime is Apple's video and audio chatting platform that lets iPhone users communicate with one another through the standard FaceTime video protocol or using the FaceTime audio feature.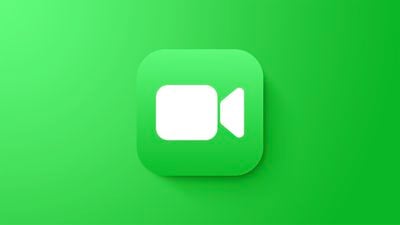 As a key ‌iPhone‌, iPad, and Mac feature, FaceTime is widely known, but if you're new to FaceTime, this guide will walk you through everything you need to know. Even established FaceTime users may learn a trick or two.
Setting Up FaceTime
If you have an ‌iPhone‌, FaceTime, much like iMessage, is activated automatically using your phone number, but you can also choose to use it with an email address instead. Getting FaceTime up and running happens automatically after your ‌iPhone‌ is activated with a SIM card, but if for some reason it's not working or it's been turned off, you can follow the steps in the how to below.


When you use an ‌iPhone‌ with FaceTime, your other devices can also use your phone number to place FaceTime calls so long as you are signed into the same iCloud account on all of them.
If you don't have an ‌iPhone‌, FaceTime can be set up on an ‌iPad‌, iPod touch, or Mac through the FaceTime app using an email address.
There is no option to entirely remove a phone number from FaceTime, though if you have an ‌iPhone‌ with dual-SIM capabilities, you can choose between two different numbers. You can choose to use an email address with FaceTime instead of a phone number, and there are also options to change the email address that you're using.
FaceTime Video vs. FaceTime Audio
There are two ways to use FaceTime. You can use FaceTime video, which is the standard way to use FaceTime with a two-way video connection (or more, with Group FaceTime), or you can use FaceTime Audio, which, as the name suggests, is an audio-only option.


FaceTime video is great for when you want to see the person on the other end of the call, while FaceTime Audio is basically akin to a voice-based phone call. FaceTime Audio often offers better call quality than a regular phone call because it's a VoIP service similar to something like Skype.
Devices Compatible With FaceTime
FaceTime is an app that's available across Apple devices. FaceTime Video and FaceTime Audio work on the ‌iPhone‌, iPod touch, ‌iPad‌, and Mac.
You can answer and place FaceTime Audio calls on the HomePod and the Apple Watch, but video calls do not work on these devices.
Making a FaceTime Video Call
Making a FaceTime video call is as simple as opening up the FaceTime app on your ‌iPhone‌, ‌iPad‌, or Mac, tapping the "New FaceTime" button, choosing a contact, and tapping on the "FaceTime" option for video, or the little phone icon for audio.


FaceTime can also be initiated through the Contacts app by selecting a contact and choosing the FaceTime option, or through the Messages app by tapping on a person's name in an iMessage thread and then choosing the FaceTime option. You can also set up Favorites through the Contacts app and make a FaceTime call through the Phone app (‌iPhone‌) or through the Favorites widget in the Today section of the Notification Center (‌iPhone‌ and ‌iPad‌).
Note that you can choose from FaceTime Audio or Video in the FaceTime app, but initiating FaceTime through Contacts or Messages initiates a video call right away.
When you initiate a FaceTime call with someone, the front-facing camera on your Mac, ‌iPad‌, or ‌iPhone‌ will activate so that the person on the other end can see you. Unlike with a phone call, FaceTime calls often reach the other person near instantaneously.
Answering an incoming FaceTime video call will also activate the front-facing camera on your ‌iPhone‌, ‌iPad‌, or Mac because FaceTime is primarily a video chatting platform.
Making a FaceTime Audio Call
If you want to initiate a call with someone but want to use voice chat instead of video, you can use FaceTime Audio. Unlike a traditional phone call, FaceTime Audio can be placed on the ‌iPhone‌, ‌iPad‌, or Mac, and it uses either a WiFi or cellular connection.
FaceTime Audio can be preferable to a standard phone call because it's often higher quality because it uses a higher-quality codec that exceeds even HD voice services offered by carriers.
A FaceTime Audio call is easiest to place in the FaceTime app by choosing a person to contact and then tapping the phone icon instead of the FaceTime option. The other option for FaceTime Audio is using Favorites set up in the Phone app or the Favorites Widget in the Notification Center.
You can also activate FaceTime Audio in Messages by tapping on a contact and then choosing the "Audio" option, or in the Contacts app by tapping on the phone icon under the FaceTime heading. FaceTime Audio is the only version of FaceTime that works on the Apple Watch.
FaceTime on Android and PCs
As of iOS 15, FaceTime can be used across different platforms. Apple created FaceTime links because there's a new option to join FaceTime calls on the web, which means PC and Android users can participate in FaceTime for the first time.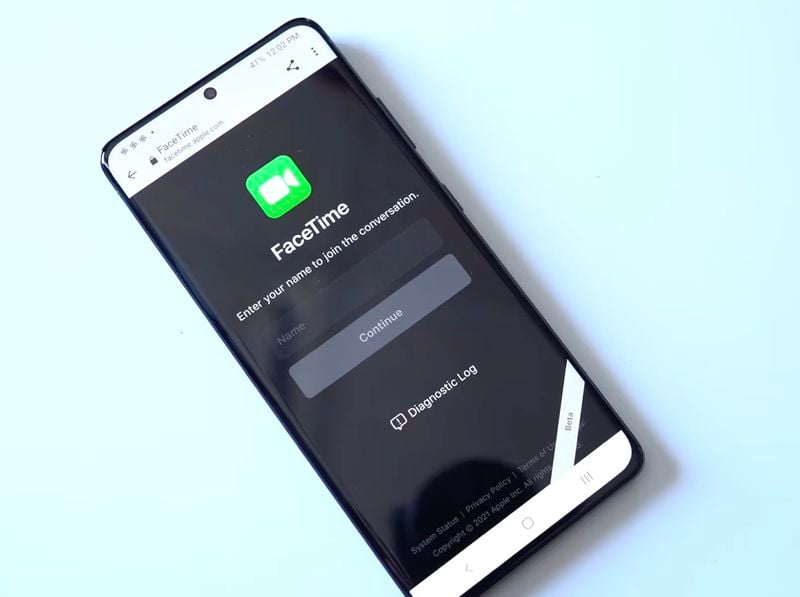 An ‌iPhone‌, Mac, or ‌iPad‌ user needs to create a FaceTime link, but once created, anyone can tap it to join. To join from the web, Chrome or Edge browsers are required. FaceTime from the web works on-on-one or in Group FaceTime calls.
Create a FaceTime Link
Apple changed how FaceTime works in iOS 15, so you can create something more akin to a Zoom link, but for FaceTime. You can make a FaceTime link that other people can tap to join your FaceTime call.


Links let you schedule FaceTime calls in advance and then share the links with others so everyone can join the meeting or group chat at the appropriate time. FaceTime integrates directly with the Apple Calendar app.
To create a link, just open up the FaceTime app and then tap the "Create Link" option next to "New FaceTime." You can share the link in a text message, another messaging service, an email, or AirDrop it, and people can click it to join in.
Using FaceTime Over WiFi
FaceTime works best when using WiFi, because a video connection between two parties can be data heavy. You're going to get the clearest picture when using a high-speed WiFi or cellular connection.
FaceTime will use WiFi by default when connected to a WiFi network on ‌iPhone‌, ‌iPad‌, or Mac.
If your connection speeds aren't high enough, video will look pixelated and when connection speeds are very slow, the video feed will cut off entirely. FaceTime Audio requires less data than standard FaceTime, but with very poor connectivity, it can fail or sound distorted.
Using FaceTime Over LTE/5G
On devices with an LTE connection like an ‌iPhone‌ or ‌iPad‌ (or a Mac connected to a hotspot), FaceTime works over cellular as well.
Most cellular phone plans no longer have limited minutes, but FaceTime Audio and the standard FaceTime video do not use up cell phone minutes. It's worth noting that FaceTime does eat up data, and how much data it uses will vary by device, connection quality, and other factors.
You can see how much data you've used in a FaceTime call by opening up the FaceTime app and tapping on the "i" next to a person in your recent call list. More detailed instructions are below:
FaceTiming With Multiple People Using Group FaceTime
With Group FaceTime, you can video (or audio) chat with up to 32 people at one time.
Group FaceTime presents all of the participants in a tiled view, with the size of each person's tile varying based on the number of participants in the chat. The tile size for the person speaking at the moment will get larger to provide attention to that person, but you can also use Focus View to double tap on any participant that you want to see in the chat.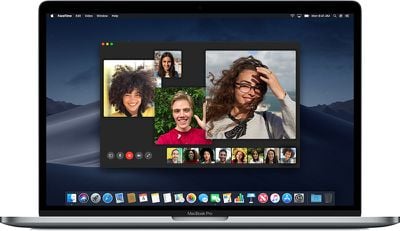 New people can be added to an existing Group FaceTime chat at any time, so you can start up a chat with a group of friends and then add other people as time goes on. Group FaceTime calls send a ringless notification to participants that can be tapped to join.
You can also set up a Group FaceTime call through the Messages app by tapping on the FaceTime option in a group chat.
Group FaceTime calls can be answered on ‌iPhone‌, ‌iPad‌, Mac, Apple Watch, or ‌HomePod‌, but with the latter two options, users can only join chats with audio and no video.
Group FaceTime is available on all devices where FaceTime is available, but on older Apple devices, Group FaceTime is available in an audio-only capacity. This includes the ‌iPhone‌ 5s, ‌iPhone‌ 6 and ‌iPhone‌ 6 Plus, iPad mini 2, ‌iPad mini‌ 3, and iPad Air.
Automatic Prominence in Group FaceTime
Apple in iOS 13.5 added a feature for Group FaceTime that lets you toggle off Automatic Prominence, aka the feature that makes people's tiles change size depending on who happens to be speaking.
With Automatic Prominence turned off, people's tiles won't get bigger when they speak, and will instead be displayed in a grid view with equal sizes. There's also an option to enable Automatic Prominence when someone who uses sign language is detected so you can see what's being signed.

FaceTime Compact UI
As of iOS and iPadOS 14, an incoming FaceTime call no longer takes over the entire display of the ‌iPhone‌ or the ‌iPad‌, with the call instead showing up as a small banner.


The banner is interactive and can be tapped to accept or decline a FaceTime call, with more information available in our guide to the iOS 14 interface.
Picture in Picture
With iOS 14, you can do other things on your ‌iPhone‌ while chatting with a FaceTime window open thanks to the new Picture in Picture mode that's available.


Swiping out of FaceTime will now open up a Picture in Picture window that can be resized, so you can use apps without having FaceTime paused. More info on Picture in Picture and how to use it can be found in our Picture in Picture guide.
Eye Contact
If you enable the "Eye Contact" feature in FaceTime's settings, it tweaks the FaceTime video to make it look like you're making eye contact with the person you're talking to while you're looking at the ‌iPhone‌ or ‌iPad‌'s screen.
Using Memoji and Animoji When in FaceTime
When using FaceTime for a video chat, you can choose to overlay an Animoji or Memoji character over your head, which is a fun way to chat with kids or to add a bit of whimsy to a conversation.


You can choose any of the emoji-like Animoji characters or any of the Memoji that you've created for use in the Messages app. Animoji and Memoji use the TrueDepth camera system to track your head and mouth movements for a very realistic interactive experience.
Because TrueDepth is required, this feature is limited to devices that have a TrueDepth camera and it will not work on older devices. Animoji and Memoji also only work on the ‌iPhone‌ and the ‌iPad‌, with no Mac option available.
Adding a Memoji or Animoji to cover your face in ‌FaceTime‌ is as simple as tapping on your picture when you're on a FaceTime call, then tapping the star icon, aka the "Effects" icon. From there, tap on the "Memoji" icon (face in a square) on the left side.
Using Effects in FaceTime
Along with Animoji and Memoji, you can apply filters, stickers, animated shapes, Memoji and Animoji stickers, and text to your FaceTime video to spice it up.
There are a range of filters to choose from, ranging from those that simply tweak colors to those that add effects like watercolor, comic book, aged film, ink, and more.
As for stickers, there are some animated shapes available by default along with Memoji and Amimoji stickers that are emoji-like still versions of Animoji/Memoji, plus you can use any sticker pack purchased from the App Store or made available through an app you already have installed.
Capturing a Live Photo With FaceTime
When using FaceTime for a video call, you can capture a Live Photo of a moment during a chat. All you need to do to take a Live Photo is to tap on the display to bring up the camera button and then tap the camera button.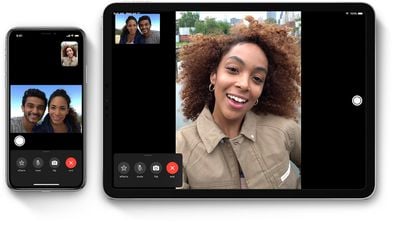 Tapping on the camera button lets you know that you took a Live Photo, and it lets the person on the other end of the call know that you took a Live Photo. That prevents people from taking Live Photos of you during a chat without your knowledge.
To use this feature, the participants in the video call need to have ‌Live Photos‌ in FaceTime enabled, which can be found by opening up Settings, choosing FaceTime, and then toggling on FaceTime ‌Live Photos‌.
If you disable this by toggling it off, no one will be able to take FaceTime ‌Live Photos‌ when chatting with you.
Using SharePlay
SharePlay is a major FaceTime feature that was introduced in iOS 15, and it's basically a way for you to do more on FaceTime calls with your friends and family. You can watch TV together, listen to music, and share your screen. SharePlay is was introduced in iOS 15.1, iPadOS 15.1, tvOS 15.1, and macOS Monterey 12.1 after being delayed from the initial launch versions of the software.


SharePlay makes the FaceTime experience a whole lot better because it can be used for screen sharing, watching movies and TV together, or listening to music with Apple Music. Third-party app developers can also build SharePlay into their apps, so there are a whole range of new FaceTime games and experiences.

For a full rundown on SharePlay and other features introduced in the iOS 15 update, we have a dedicated guide.
Blocking Unwanted FaceTime Calls
If you're getting unwanted FaceTime video and audio calls, there is an option to put a stop to them through the built-in blocking feature in the Contacts app. You can tap on the little "i" button next to name or number in the list of recent FaceTime calls in the FaceTime app or the Phone app to bring up a little contact card.
The contact card will have a "Block this Caller" option at the bottom, and if you tap it, that person will no longer be able to contact you.
Countries Where FaceTime is Available
FaceTime is available in almost all countries around the world, with the exception of the United Arab Emirates. To use FaceTime in Saudi Arabia, an ‌iPhone‌ or ‌iPad‌ must be running iOS 11.3 or later, and to use FaceTime in Pakistan, devices must run iOS 12.4 or later.
Devices purchased in certain Middle Eastern countries will also block FaceTime if a SIM card from a non Middle Eastern country is inserted. FaceTime Audio is not available in China. All iPhones and iPads sold in China are limited to the standard FaceTime with video feature.
Note that if you purchase an ‌iPhone‌ or ‌iPad‌ in China or the United Arab Emirates and then attempt to use it in another country, the FaceTime features listed above will be disabled. Purchasing an ‌iPhone‌ from China or the Middle East is not recommended unless you live in those places.
Guide Feedback
Have questions about FaceTime, know of something we left out, or want to offer feedback on this guide? Send us an email here.