Apple in June 2022 unveiled the M2, its next-generation Apple silicon chip that followed the M1 chip. This guide highlights everything you need to know about the M2 chip, from performance improvements to extra features.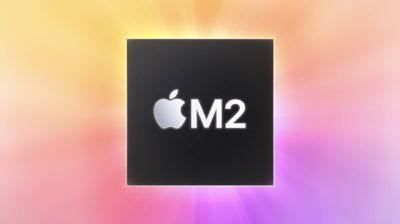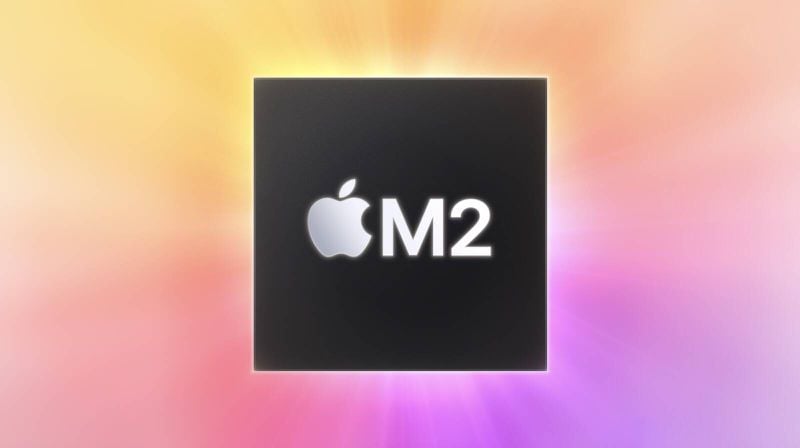 M2 Chip Explained
The M2 is Apple's next-generation System on a Chip (SoC) developed for use in Macs and iPads. It marks Apple's continued work to transition away from the Intel chips that were used in Macs up until 2020.
As a "System on a Chip," the M2 integrates several different components, including the CPU, GPU, unified memory architecture (RAM), Neural Engine, Secure Enclave, SSD controller, image signal processor, encode/decode engines, Thunderbolt controller with USB 4 support, and more, all of which power the different features in the Mac.
Before Apple silicon, Macs used multiple chips for CPU, I/O, and security, but Apple's effort to integrate these chips is the reason why the M2 is much faster and more efficient than Intel chips. The unified memory architecture that Apple has included is also a major factor because all of the technologies in the M2 are able to access the same data without having to swap between multiple pools of memory.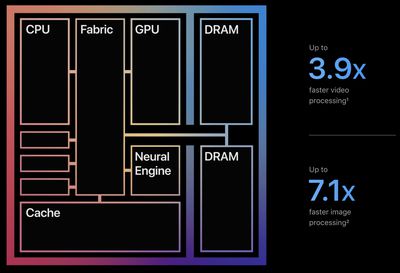 Built into the M2 chip, the unified memory architecture means the CPU, GPU, and other processor components don't need to copy data between one another, and are able to access the same data pool. This memory architecture means that the RAM is not user upgradeable, which isn't too much of a surprise because few Macs have user-accessible RAM. M2 Macs max out at 24GB RAM, but even the base 8GB is enough for everyday tasks.
CPU, GPU, and Neural Engine
Like the ‌M1‌, the M2 includes an 8-core CPU, but it supports nine or 10 GPU cores, up from seven or eight in the prior-generation ‌M1‌. There are four high-performance cores and four high-efficiency cores. The high-performance cores are designed to offer the best performance for power-intensive single-threaded tasks, with all eight cores able to work together for impressive multi-threaded performance.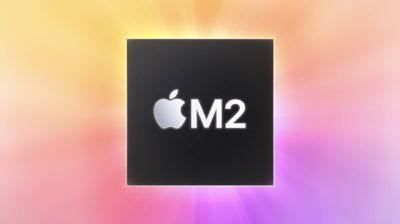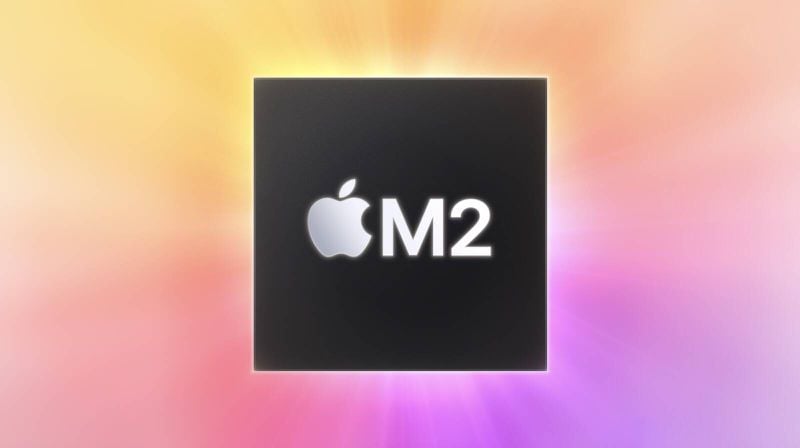 For tasks that are less intensive and don't require the same power, such as web browsing, there are four high-efficiency cores that use a tenth of the power to preserve battery life.
Apple says that the M2 chip is built using next-generation 5-nanometer technology, with better performance per watt. It includes 20 billion transistors, 25 percent more than the ‌M1‌, adding more memory bandwidth at 100GB/s.
The M2 chip is 1.4x faster than the ‌M1‌, with an 18 percent faster CPU, a 35 percent more powerful GPU, and a 40 percent faster Neural Engine.
Geekbench benchmarks have confirmed that the M2 chip is up to 20 percent faster than the ‌M1‌ chip when it comes to multi-core performance.
The M2, which runs at 3.49GHz compared to 3.2GHz for the ‌M1‌, earned a single-core score of 1919, which is roughly 12 percent faster than the 1707 single-core score of the ‌M1‌ MacBook Air. The M2 earned a multi-core score of 8928, up about 20 percent from the 7419 score of the ‌M1‌ model.
As for the Metal benchmark, the M2 chip scored 30627, a notable improvement over the 21001 score earned by the ‌M1‌. The M2 chip offers up to a 10-core GPU, compared to the 8-core maximum of the ‌M1‌.
Battery Life
Apple silicon chips are incredibly battery efficient in addition to being faster than most Intel chips. With the M2 chip, the battery in the ‌MacBook Air‌ lasts for up to 18 hours, while the battery in the 13-inch MacBook Pro lasts for up to 20 hours.
Even with the incredible speed improvements that the M2 chip brings, it is also more battery-efficient than any other Mac chip Apple has released to date.
Battery life in an M2 Mac lasts up to 2x longer than in prior-generation Intel Macs. The Mac with the longest battery life is the 13-inch MacBook Pro, which lasts for up to 20 hours. That's double the battery life of the last Intel-based model.
Macs With M2 Chip
The M2 chip is used in the 2022 MacBook Air and the 2022 13-inch MacBook Pro.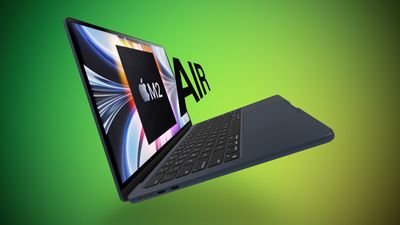 M2 Security Features
Intel Macs had a built-in T2 chip that handled security and other features on the Macs, but with the ‌M1‌ and M2 chips, that functionality is built right in and a secondary chip isn't required.
The M2 has a built-in Secure Enclave that manages Touch ID and a storage controller with AES encryption hardware for SSD performance that's faster and more secure.
Running Apps on M2 Macs
Because the M2 chip is using different architecture, Apple has built tools to allow developers to create Universal app binaries that run flawlessly on both Apple silicon and Intel chips, plus it has developed the Rosetta 2 translation layer that allows x86 apps to run on the ‌M1‌ chip.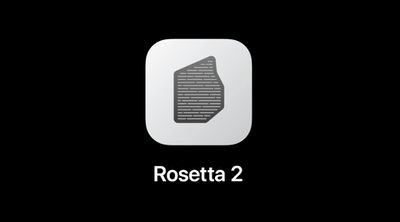 Rosetta 2 is a reimagining of Rosetta, the feature that allowed PowerPC apps to run on Intel-based Macs back in 2006 when Apple swapped to Intel from PowerPC.
With Rosetta 2, apps designed for Intel machines will continue to run on ‌M1‌/M2 Macs with some limited performance compromises. For the most part, apps run similarly on both Intel and ‌M1‌/M2 Macs due to the performance improvements.
Everything should function as normal when transitioning to ‌M1‌ and M2 Macs, and over the course of a few years, most popular Mac apps will likely be built to run on the M2 Macs natively. Right now, there is one major compromise when choosing an M2 Mac, and that's Windows support.
There is no Boot Camp for M2 Macs and M2 Macs are not officially able to run Windows. Official support could come in the future, but it largely depends on Microsoft licensing its Arm-based version of Windows to consumers, and so far, that hasn't happened.
M2 Macs can run iPhone and iPad apps as well as Mac apps, so long as app developers make them available on the Mac.
Apple Silicon Mac How Tos
Since the Apple silicon Macs are using a new type of chip designed by Apple, there are some tips and tricks for doing things like transferring files, entering recovery mode, and finding apps optimized for the new machines. We have several Apple silicon-specific how tos that are worth checking out.
M2 Pro and Pro Max
Following the ‌M1‌ chip, Apple eventually introduced the M1 Pro, M1 Max, and M1 Ultra, and the same will happen with the M2 chip. Apple is working on the M2 Pro and the M2 Max, chips that could come out as soon as this year.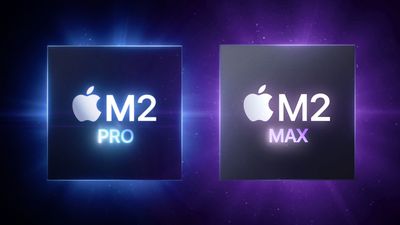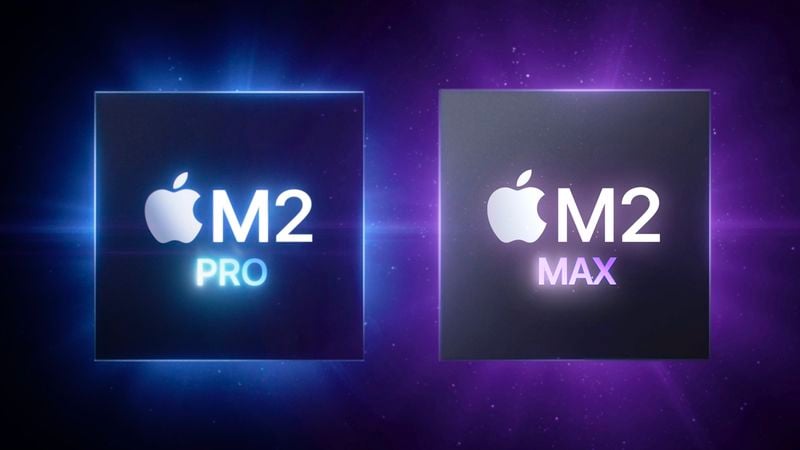 The M2 Max chip is expected to feature a 12-core CPU, up from the 10-core CPU in the ‌M1 Max‌, and it will also include up to a 38-core GPU. The ‌M1 Max‌ features a 32-core GPU, so the M2 Max will see some notable performance improvements.
Leaked Geekbench results said to be collected from a M2 Max chip have suggested it will offer moderate performance improvements over the ‌M1 Max‌ chip. The chip, found in an unreleased Mac labeled "Mac14,6," earned a single-core score of 1853 and a multi-core score of 13855. Comparatively, the ‌M1 Max‌ earned a single core score of 1755 and a multi-core score of 12333.
Guide Feedback
Have questions about the M2 chip, know of a feature we left out, or want to offer feedback on this guide? Send us an email here.