watchOS 10
What to expect from watchOS 10, the next-generation version of watchOS.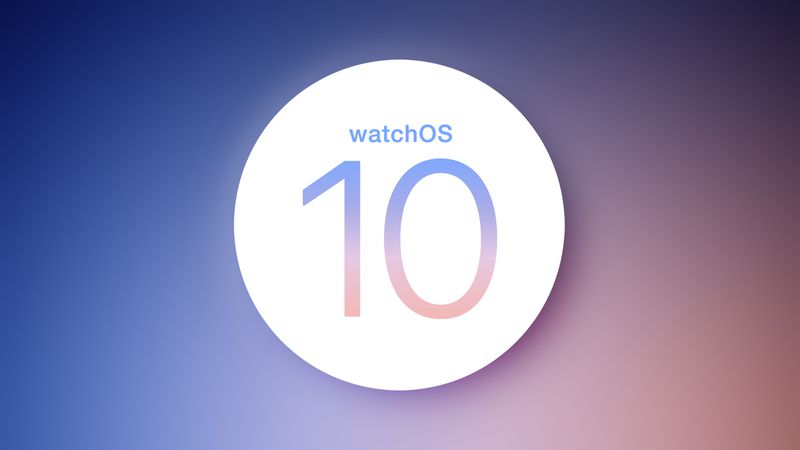 watchOS 10
watchOS 10 will bring a "fairly extensive upgrade" for the watchOS operating system that runs on the Apple Watch, according to Bloomberg's Mark Gurman. Apple is planning "notable" changes to the interface, and he says that it is a "major" update with significant changes planned for the interface.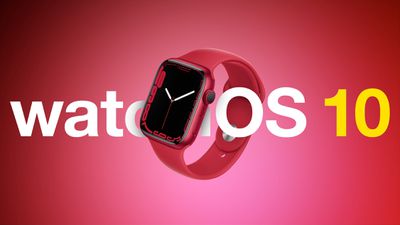 Widgets will be a main focus of watchOS 10, with Apple to bring back an interface that is similar to the "Glances" view that was used for prior versions of watchOS. Widgets will serve as a quicker, interactive way to access key information on the Apple Watch without having to resort to using an app.
There have been no serious updates to the watchOS interface since the watch was introduced, and Apple has used the same icon-based grid view as the main way to access apps. The app grid could perhaps be one of the features that Apple plans to change with a major interface overhaul, according to one unconfirmed rumor. A leaker has suggested watchOS 10 will include a new Home Screen layout that is easier to navigate and that includes folders for apps.
Built-in apps could get design changes, though there's no word on whether this will be the case, and if the redesign is as notable as Gurman has suggested, there could even be updates to watch faces.
So far, Apple has not allowed for third-party creation of watch faces, but it is a long-desired feature. Apple is said to be planning to add some of the "most requested features" to the iPhone, so there's a chance the same could happen for the Apple Watch.
Widgets
Widgets will be a key part of the watchOS 10 interface overhaul, with Apple introducing a new widget system. According to Bloomberg's Mark Gurman, widgets are comparable to the "Glances" feature that was available in older versions of watchOS.
The widget interface will be "reminiscent" of the Siri watch face, but it will be available for use with any Apple Watch face. It will also be similar to the widget stacks feature available on the iPhone, which allows a stack of widgets to be swiped through. Apple Watch owners will be able to scroll through widgets for activity tracking, weather, stocks, calendar appointments, and more, instead of opening up apps.
Pressing on the Digital Crown may open up the widgets interface rather than the Home screen.
Compatibility
As far as we know, the watchOS 10 update will be compatible with the Apple Watch Series 4 and later, the same as watchOS 9.
Launch Date
watchOS 10 will be introduced at the Worldwide Developers Conference, with Apple unveiling it during the June 5 keynote event. watchOS 10 will be provided to developers later that same day, and then offered to public beta testers sometime in the summer.
watchOS 10 will see a fall launch alongside new Apple Watch models.