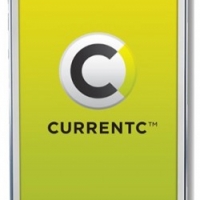 Following the publication of a blog post earlier today
outlining some details
of its upcoming CurrentC mobile payments solution and disclosure of a hack resulting in
unauthorized access
to users' email addresses, Merchant Customer Exchange (MCX) held a conference call with members of the press to further address questions and concerns.
During the call, MCX CEO Dekkers Davidson and COO Scott Rankin clarified that MCX merchants who choose to accept Apple Pay are not subject to fines. As stated in the blog post earlier today, merchants are also free to leave the consortium entirely at any time without penalty beyond forfeiting the time and money already invested in the effort.
As a result, MCX certainly appears to be placing the blame for its member retailers' refusal to accept Apple Pay on the merchants themselves. Asked whether Apple Pay and MCX's CurrentC solution should be able to exist side-by-side, the executives noted that believe they will in the future and that it will take two or three major players in mobile payments to allow the entire market to thrive.
But pressed as to why some retailers such as CVS and Rite Aid have shut down NFC entirely rather than allow unofficial Apple Pay payments in their stores, Davidson argued that merchants know their customers best and are making the choices they believe are right for their customers. He said the merchants believe customers want more than just mobile payments, and CurrentC's integration of payments with loyalty cards and coupons will in his opinion prove to be the best solution.
On the topic of the hack