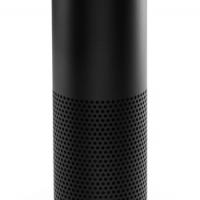 Apple is actively developing a product that would compete with the Amazon Echo and Google Home, reports
The Information
. Citing a source with direct knowledge of Apple's plans, the report suggests Apple is working on a
Siri
-based device that would include a speaker and microphone that could be used for features like listening to music, getting news headlines, and more.
In addition to developing such a device, Apple is planning to improve Siri by opening the voice assistant up to outside developers. Apple is said to be preparing to release a Siri software development kit that would allow developers to make their apps and their app content accessible through Siri voice commands. Apple plans to require developers to use the tool responsibly.
Opening Siri up to third-party developers will go a long way towards expanding the capabilities of Apple's virtual assistant. Right now, Siri only works with a handful of apps like OpenTable and Yelp, and Apple has been hesitant to develop a Siri API and improve Siri's functionality because of privacy concerns.
According to
The Information,
a Siri SDK could be introduced as soon as
WWDC
, meaning third-party Siri access would be built into
iOS 10
and perhaps
OS X 10.12
, which is also rumored to be gaining Siri support.
Both Amazon and Google have developed robust in-home personal assistant devices built around their respective AI platforms, which Apple hopes to compete with. The products are able to perform a wide range of features, from giving weather reports and answering queries to controlling smart home devices like light