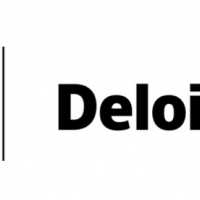 Apple today
announced an enterprise partnership
with Deloitte, which will see Deloitte creating an Apple practice with more than 5,000 "strategic advisors" focused on providing businesses with guidance on how to "change the way they work," updating technology on all of their systems, from retail to R&D to inventory management.
The two also plan to create a new service from Deloitte Consulting called "EnterpriseNext," which will help Deloitte clients "fully take advantage" of the iOS ecosystem, from hardware to software.
"As the leader in digital transformation strategy, Deloitte is an ideal partner that brings a team of Apple-dedicated strategic advisors to help clients truly revolutionize how they work using iOS, iPhone and iPad," said Tim Cook, Apple's CEO. "iPhone and iPad are transforming how people everywhere get work done. And through this partnership, we're able to help even more businesses tap into the incredible capabilities that only the Apple ecosystem can deliver."
EnterpriseNext will offer expertise to businesses across more than 20 industries, providing guidance on how to take advantage of iOS devices, offering workshops on creating iOS solutions, and developing full native apps for businesses from Deloitte Digital Studios.
- EnterpriseNext Value Maps for iOS to help them discover the highest impact possibilities for iPhone and iPad within their industries, align their mobile opportunities and prioritize digital resources;
- EnterpriseNext Workshops for iOS to quickly take ideas from prototype to custom-built iOS solutions; and
- iOS architects,