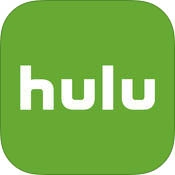 Streaming service Hulu is said to be working on a new subscription model that would provide customers with cable-style access to popular broadcast television networks.
In a report by
The Wall Street Journal
, sources close to the plan said the company's move would directly introduce Hulu as "a competitor to traditional pay-TV providers," in addition to streaming-only services like Netflix and Amazon Prime.
Hulu's current launch estimate for the cable-like service is sometime early in 2017, and a few partners are already mentioning interest in the program. Disney and Fox are said to be close to signing agreements to provide "many of their channels" to Hulu and its subscribers on the live platform. Some of their networks include ABC, ESPN, Disney Channel, Fox's basic broadcast channels, Fox News, and FX.
The company's ultimate goal with the new service may disappoint cord-cutters looking for a complete replacement for their cable box, as those close to Hulu's plans mentioned it "isn't looking to offer all the hundreds of channels found in the traditional cable bundle." Still, Hulu is seeking other partners in addition to Disney and Fox, who are both co-owners of Hulu.
Hulu sees an opportunity to pitch its planned service to the more than 10 million people who already subscribe to its on-demand service. Consumers don't need to be an existing Hulu subscriber to sign up for the new service, which has yet to be named.
In addition to live TV, the unnamed service is rumored to provide users with a cloud-based DVR, letting them record shows and set scheduled tapings