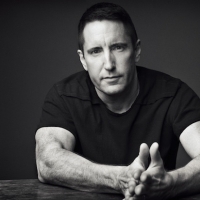 Following Tuesday's
launch of Apple Music
, Nine Inch Nails frontman Trent Reznor spoke with music site
Pitchfork
about his thoughts on the service and his role in its development. Reznor joined Apple in 2014, following the company's
acquisition
of Beats Music, where Reznor served as Chief Creative Officer.
Ahead of the Apple Music launch,
rumors suggested
Reznor was
leading development of the service
alongside Jimmy Iovine, playing a major role in the redesign of the new Music app.
Image of Trent Reznor via Pitchfork
According to Reznor, his role in the creation of Apple Music shifted over time. While he initially worked on design alongside Apple's design team and iTunes engineers, he shifted to concentrating on marketing in recent months, helping to explain the service and Apple's goals to artists.
Reznor compared his experience working with Apple to his experience working at Beats Music before the acquisition, calling Apple a "respectful, collaborative environment" with ideas that fit into his own thoughts on music.
When I sat down with the people at Apple, I found a very respectful, collaborative environment that wanted to take some of the tentpoles that mattered to us at Beats Music, which really was trying to make an experience that didn't feel like data. Something that felt organic and respectful to music rather than just, "We're just delivering assets to your mobile device." They treated music in a way that put an emphasis on curation and taste.
In earlier interviews, Reznor suggested that
no streaming service
had hit "the right formula" before Apple Music,