iPhone 13
All of the rumors we've heard about Apple's upcoming 2021 iPhones so far.
By MacRumors Staff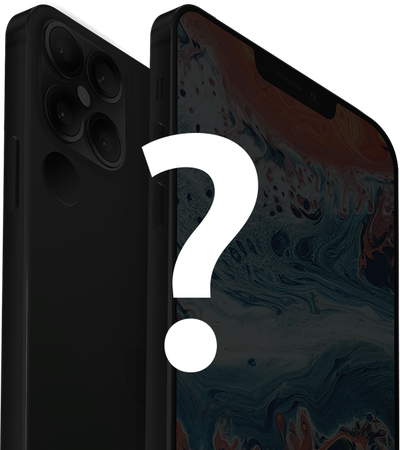 Rumored 2021 iPhone Lineup
We're nowhere close to the launch of the 2021 iPhone lineup, which will presumably come in the fall of 2021, but we've been hearing leaks about the devices coming in 2021 while we were still hearing rumors about the iPhone 12 models.
The 2021 iPhone lineup will look similar to the 2020 iPhone lineup, with four devices in sizes that include 5.4-inches, 6.1-inches, and 6.7-inches, with two of the iPhones being higher-end "Pro" models and two positioned as lower-cost, more affordable devices.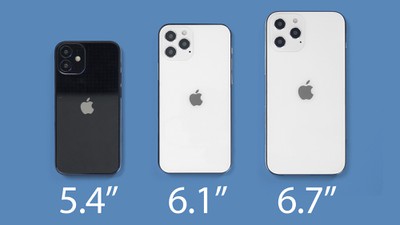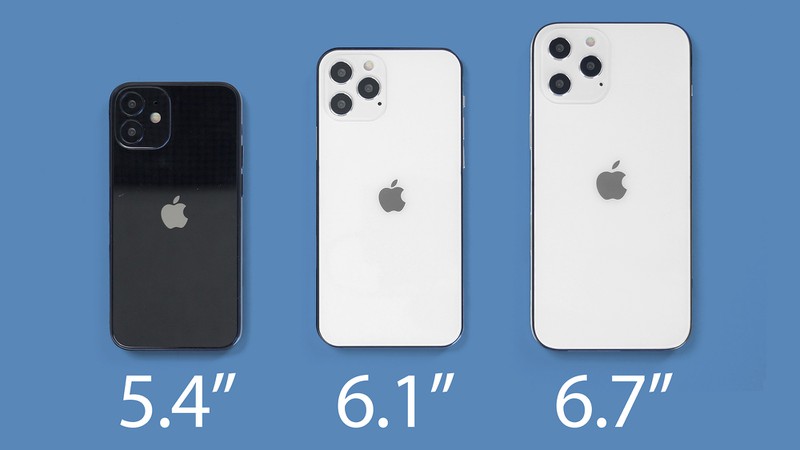 Major design changes are not expected, and 2021 iPhones will have the same feature set as the 2020 iPhones, but we can likely count on camera improvements, a faster A-series processor, and a new 5G chip from Qualcomm.
Though we're not counting on a significant design overhaul, there could be some tweaks. Rumors suggest at least one iPhone in 2021 could feature a portless design that relies entirely on wireless charging rather than a Lightning port, though it's not clear if this will pan out. Apple could also shrink the notch in 2021, with one rumor suggesting a shallower notch with a reduced height rather than reduced width will be added to the iPhone lineup.
When it comes to improved camera technology, rumors have suggested we could see improved stabilization and high-end 40 to 64-megapixel camera lenses, along with a four-camera setup. As for display technology, 2021 could be the year that Apple finally adopts 120Hz ProMotion displays for the iPhone lineup, made possible by a shift to low-power LTPO OLED technology.
Prospective Name
Ever since the iPhone 8 launched alongside the iPhone X in 2017, Apple's naming policy has been somewhat convoluted because we never had an iPhone 9. After the iPhone X we went to the XS, XS Max, and XR, and then the iPhone 11, 11 Pro, and 11 Pro Max.
Below are the names that Apple has used since the iPhone first launched in 2007.
2007 - iPhone

2008 - iPhone 3G

2009 - iPhone 3GS

2010 - iPhone 4 (new design)

2011 - iPhone 4s

2012 - iPhone 5 (new design)

2013 - iPhone 5s and iPhone 5c

2014 - iPhone 6 and iPhone 6 Plus (new design)

2015 - iPhone 6s and iPhone 6s Plus

2016 - iPhone 7 and iPhone 7 Plus

2017 - iPhone 8, iPhone 8 Plus, and iPhone X (new design)

2018 - iPhone XR, iPhone XS, and iPhone XS Max

2019 - iPhone 11, iPhone 11 Pro, and iPhone 11 Pro Max

2020 (Rumored) - iPhone 12 mini, iPhone 12, iPhone 12 Pro, and iPhone 12 Pro Max
Apple's iPhone 12 lineup features the iPhone 12 mini, iPhone 12, iPhone 12 Pro, and iPhone 12 Pro Max according to rumors, and based on past naming conventions, the 2021 iPhone lineup could be iPhone 12s or iPhone 13, and we should learn more closer to the launch of the new devices.
Design
Apple is expected to continue offering four iPhones in 2021, with no changes to the sizes. So we can expect a 5.4-inch iPhone mini, a 6.1-inch low-cost iPhone, a 6.1-inch Pro model, and a 6.7-inch Pro Max model.
No Ports?
Apple's longtime goal has been an iPhone with no external ports or buttons for a clean, streamlined device. Apple analyst Ming-Chi Kuo said in 2019 that Apple would release a high-end iPhone in 2021 that offers a "completely wireless experience" with the removal of the Lightning port.
Such an iPhone would presumably charge solely using Qi-based wireless charging, but that would require some significant enhancements in wireless charging speed. One rumor has also indicated the possibility that Apple could perhaps adopt a Smart Connector for the 2021 iPhone, which would allow for charging, data transfer and syncing without a Lightning port.
At the current time, Smart Connectors have been limited to the iPad models and have been restricted to powering accessories like the Smart Keyboard.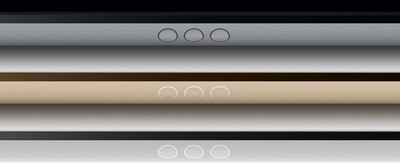 Japanese site Mac Otakara in June shared a mockup of a 2021 iPhone featuring a USB-C port and a notch-free design, but it's not clear if it's an accurate depiction of what we can expect, nor do we know if Apple plans on slimming down or eliminating the notch in the 2021 devices. A USB-C port is not in line with rumors of no ports at all.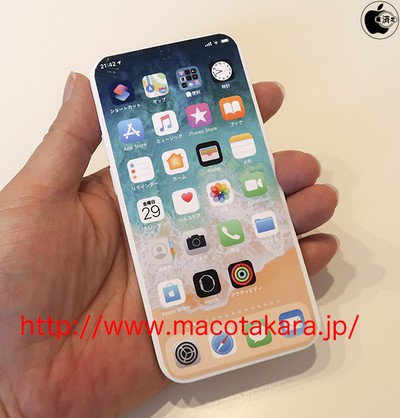 Shallower Notch
One leaker believes Apple will introduce a smaller notch in the 2021 iPhone lineup. Rather than being shorter in width, the notch may have a reduced height to make it less noticeable and better able to blend in to the top of the iPhone.
Touch ID?
Apple analyst Ming-Chi Kuo believes Apple is working on an iPhone with both Face ID and an on-display fingerprint sensor for launch in 2021, which suggests that one of the 2021 iPhones could perhaps have both Face ID and Touch ID.
Bloomberg has also said that a future iPhone will include both Face ID and an under-display fingerprint sensor, with the technology perhaps ready in 2021.
120Hz ProMotion Display
There were multiple rumors ahead of the launch of the iPhone 12 lineup that suggested the high-end iPhone 12 models could feature 120Hz ProMotion displays, but later in the rumor cycle, it became clear that this feature was delayed until 2021 due to battery life concerns.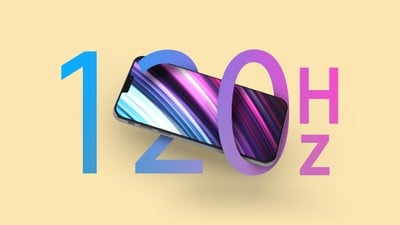 To implement a 120Hz refresh rate on the iPhone, Apple needs to adopt LTPO display technology. At least two 2021 iPhone models will use OLED displays with low-power LTPO backplane technology, which will pave the way for 120Hz refresh rates. LTPO offers a more power efficient backplane, which turns the individual pixels on and off on the display, and allows for better battery life.
The two models with LTPO may be the Pro models, which are the ones that are rumored to adopt ProMotion technology.
A15 Processor
Apple will use a 5nm+ A15 chip for the 2021 iPhones, with the chip set to be manufactured by TrendForce.
5G Chip
Qualcomm in February 2020 debuted a new Snapdragon X60 third-generation 5G modem, which will be used in the 2021 iPhones. Future iPhones will also use the X65 and X70 Qualcomm modem chips.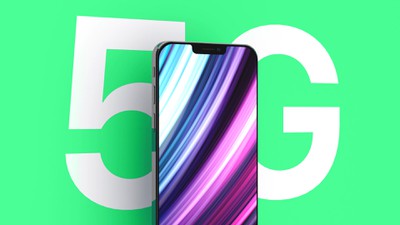 Rumors indicate that some 2021 iPhones may feature single 5G band support, working on mmWave or sub-6GHz networks, but not both, allowing Apple to save money in countries where mmWave 5G networks are unavailable.
Apple in 2021 will allegedly continue to cut iPhone costs to better accommodate the expense of 5G chip technology, adopting a soft battery board design that will drop costs 30 to 40 percent compared to the iPhone 12 board price.
Camera Improvements
A rumor from display analyst Ross Young has indicated the entire 2021 iPhone lineup will feature the same camera sensors as the iPhone 12 Pro Max, bringing improvements to the lower-end models.
Sensor-shift stabilization will also be expanded across the iPhone lineup in 2021, introducing improvements in low light performance and stabilization by reducing camera shake.
According to Apple analyst Ming-Chi Kuo, there will be some notable changes to camera technology in the 2021 iPhone lineup. The Pro models are expected to feature upgraded 6-element Ultra Wide lenses with f/1.8 apertures and autofocus capabilities.
Release Date
Apple's 2021 iPhone lineup will be unveiled in the fall of 2021, with the company likely aiming to return to its traditional September launch timeline. Apple's iPhone 12 lineup did not launch in September as expected due to production delays caused by the global health crisis.
Beyond 2021
2022 iPhone Camera Improvements
The 2021 Pro models are expected to gain improvements to the Ultra Wide camera, and according to Apple analyst Ming-Chi Kuo, all 2022 iPhone models will get the same upgrade.
Future iPhones, such as those coming in 2022, are expected to include a periscope lens for much improved optical zoom, but that's not a feature that's been rumored the 2021 devices. It's not clear which 2022 iPhones will feature the new periscope lens, but Apple is rumored to be seriously pursuing the technology.
Apple has allegedly run into trouble developing its own periscope camera system because much of the technology is guarded by other patents, and thus is instead exploring purchasing the components from the patent holders instead. Samsung, for example, owns the "ball-type actuator" technology used in many periscope lenses.
Foldable iPhone
Further in the future, Apple could potentially introduce some kind of foldable iPhone, based on various rumors and patents the company has published, as well as competition from companies like Microsoft and Samsung, which have developed foldable smartphones.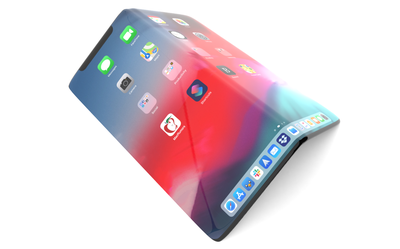 A mockup of what a foldable iPhone could look like
Apple in November 2020 allegedly started sending foldable iPhones to Foxconn for testing purposes, according to sources from the Chinese supply chain. The testing involves evaluating the use of OLED or micro-LED as well as the use of bearings (the foldable component). Foxconn will be stress testing the device with more than 100,000 opening and fold actions.
A November 2020 rumor from the Chinese supply chain suggested Apple is aiming for a 2022 release date for a foldable iPhone. For details on what we know about Apple's work on folding devices, make sure to check out our foldable iPhone guide.