New iPad, Mac mini, and Retina iMac
Apple CEO Tim Cook commented on the balance between supply and demand for the iPhone 6 and iPhone 6 Plus during
today's earnings call
, stating that demand is far outstripping supply despite a satisfactory production ramp-up. Cook noted that available data makes it unclear as to when supply will catch up with demand, and that the company was "not close" to having a balance between supply and demand at the end of Q4 2014.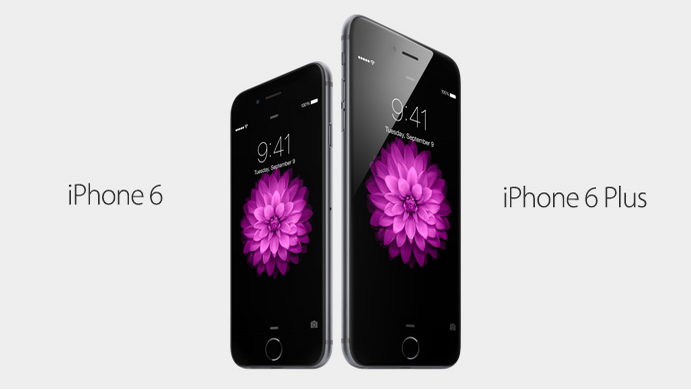 Supplies for the iPhone 6 and iPhone 6 Plus have remained tight since the launch of both devices last month, as new iPhone 6 orders still show a shipping estimate of
7-10 business days
while the iPhone 6 Plus is still showing a shipping delay of
3-4 weeks
. It is worth noting that the iPhone 6 has been mostly available at Apple's own stores and other retail locations, while the iPhone 6 Plus has a constrained supply in-store.
According to a
report
by
The Wall Street Journal
, Apple delayed plans to mass produce the larger 12.9-inch iPad in order to shift its resources towards the iPhone 6 Plus as it has remained unsatisfied with the production output from its suppliers for its larger iPhone. A report from earlier this month also stated that the company is
shifting
its production balance towards the iPhone 6 Plus which may gradually improve its supplies of the larger phone.
During today's fiscal
fourth quarter earnings call
, Apple CEO Tim Cook said that "obviously" the company is working on new products, but that he was going to keep things in the "cone of silence."
I'm not sure what to say. I'm not going to give any hints. We look at a lot of different things and we're fortunate to have a lot of creative people here that want to change the world and have a lot of great ideas.
Cook went on to say that Apple's "creative engine" had never been stronger and the company had never been more passionate, as evidenced with Apple's recent launches of Apple Pay and Apple Watch. Apple Pay, said Cook, is "classic Apple," with the company taking something old and outdated and focusing on making something "very elegant."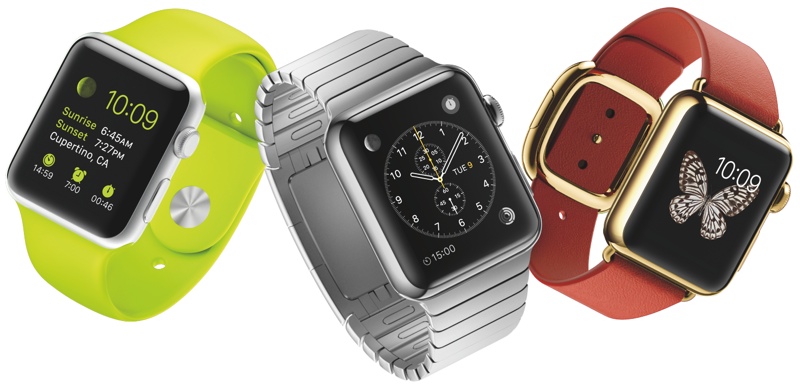 Cook also extolled the virtues of Continuity, which allows Macs and iOS 8 devices to integrate in new and innovative ways. "Use your imagination and think about where Continuity goes," said Cook. He went on to say that it would be "incredibly important" going forward for customers.
Cook said that Apple's investors should look at what Apple's done and what it has delivered, along with the skills of the company. Apple is the "only company on the planet" that has the ability to integrate hardware and software at a "world class level" according to Cook, but the company always has "more ideas than resources" to deal with. He also said as a personal investor, he "feels great" about products that are coming up in 2015.
While Cook declined to mention what products Apple might be working on, rumors have suggested the company has several new devices in the works that could significantly boost future sales, including a 12-inch Retina MacBook Air and a 12.9-inch iPad, dubbed the "iPad Pro" by the media.
During today's fourth quarter earnings call, Apple CEO Tim Cook announced that Apple purchased 20 companies over the course of 2014, including seven companies during the fiscal fourth quarter. Of the 20 companies purchased, some remain known, but many remain unknown.
Apple's biggest purchase of fiscal 2014 was Beats Electronics, which the company bought for $3 billion in May. With the acquisition, it gained Beats popular line of headphones, the Beats Music music service, and it took on Jimmy Iovine and Dr. Dre, aka Andre Young, as executives.

Other recent known acquisitions in fiscal 2014 include iPad-publishing platform
Prss
, book recommendation platform
BookLamp
, radio streaming app
Swell
, social recommendation service
Spotsetter
, and low-power display company
LuxVue
.
Last quarter, Apple announced that it had acquired 30 companies thus far in
fiscal 2014
, which brings the total number of acquisitions since last October up to approximately 37. While some of those acquisitions were known, many of Apple's acquisitions were kept quiet, going under the radar.
The technology from Apple's acquisitions will undoubtedly make its way into future products and updates, and details on its acquisitions may become apparent over time.
Earlier this year, Apple CEO Tim Cook said Apple was "on the prowl" for additional companies to acquire and that Apple is always looking at acquisition space to avoid letting "money burn a hole in our pocket."

Apple today
announced
financial results for the third calendar quarter and fourth fiscal quarter of 2014. For the quarter, Apple posted revenue of $42.1 billion and net quarterly profit of $8.5 billion, or $1.42 per diluted share, compared to revenue of $37.5 billion and net quarterly profit of $7.5 billion, or $1.01 per diluted share in the
year-ago quarter
.
Gross margin for the quarter was 38 percent compared to 37 percent in the year-ago quarter, with international sales accounting for 60 percent of revenue. Apple also declared an upcoming dividend payment of $0.47 per share, payable on November 13 to shareholders of record as of November 10. The company currently holds $155.2 billion in cash and marketable securities.

For the full fiscal year, Apple generated $182.8 billion in sales, a new record for the firm, with $38.5 billion in net income. In fiscal 2013, Apple made $35 billion on $170.9 billion in sales. In 2014, Apple sold 18.9 million Macs and just shy of 14.4 million iPods, its lowest total for that category since 2004.
It sold a record 169.2 million iPhones on the year, up 150 million from 2012, and the company has now sold more than 590 million smartphones in total. It sold 68 million iPads in 2014 and the company has now sold 237.2 million tablets.
"Our fiscal 2014 was one for the record books, including the biggest iPhone launch ever with iPhone 6 and iPhone 6 Plus," said Tim Cook, Apple's CEO. "With amazing innovations in our new iPhones, iPads and Macs, as well as iOS 8 and OS X Yosemite, we are heading into the holidays with Apple's strongest product lineup ever. We are also incredibly excited about Apple Watch and other great products and services in the pipeline for 2015."
Apple's guidance for the first quarter of fiscal 2015 includes expected revenue of $63.5-66.5 billion and gross margin between 37.5 and 38.5 percent.

Apple will
provide live streaming
of its fiscal Q4 2014 financial results conference call at 2:00 PM Pacific, and MacRumors will update this story with coverage of the conference call highlights.
Archive of Live Updates in Reverse Chronological Order
Click here to read rest of article...
With Apple Pay enabled through an update to iOS 8.1 earlier today, users are now able to use Apple's payments service in a variety of retail locations. Apple's Apple Pay launch partner McDonald's is one location that's already accepting Apple Pay payments, as demoed in the video below.
Making an Apple Pay purchase is so simple that giving a food order becomes the most lengthy part of the ordering process. As seen in the video created by
YouTube user
John Ross, McDonald's payment systems are set up to accept contactless payments.
Ross, who is using an iPhone 6 with iOS 8.1 installed, makes his order and then his credit card (stored within Passbook) opens automatically as he nears the payment terminal. While holding a finger on the Touch ID fingerprint sensor, he holds his phone near the point-of-sale system to make the payment for the food. It takes a couple of tries as the cashier appears to forget to press a button, but once a payment is ready to be accepted, it took only seconds for Ross to make the payment.
After the payment was accepted by McDonald's, the Passbook screen displayed a check mark and there was a confirmation beep to let Ross know his payment had gone through. The transaction data was also displayed directly on the Passbook screen after payment was made.
During the transaction, at no point did the cashier see Ross's card or his name, and his card number (replaced with a unique Device Account Number in Passbook) was not stored by McDonald's, keeping the transaction completely private.
Apple Pay is limited to the iPhone 6 and iPhone 6 Plus in retail locations as it requires the NFC chip built into those devices to function. The iPhone 6 and 6 Plus along with the iPad mini 3 and the iPad Air 2 will be able to make purchases in participating apps, however, and when it is released, the Apple Watch will be able to be used in retail stores to make Apple Pay payments.
With the release of Yosemite, Apple introduced a
public beta test
for the first time, allowing more than a million consumers to sign up for and participate in the Yosemite beta. In past years, beta testing new Mac software has been left up to developers and a select number of Apple Seed members.
It appears that Apple found Yosemite's public beta testing to be successful, as the company today sent out an email that suggests it will continue to offer public beta tests for OS X software in the future. In an email that thanks Yosemite testers, Apple says that members of the OS X Beta Program will continue to be offered beta versions of OS X software updates.

Thanks for participating in the OS X Yosemite Beta Program. As you know, OS X Yosemite brings an elegant redesign, continuity features for using your Mac, iPhone, and iPad together, and major enhancements to the apps you use every day. And it's now available for free from the Mac App Store.

Please install the release version of OS X Yosemite. As a member of the OS X Beta Program, you will continue to be offered beta versions of OS X software updates on any Mac that you installed the beta on. However, if you prefer to stop receiving beta updates, please click here.
Over the course of the beta testing period, Apple seeded six separate
public betas
to beta testers. While public beta testers received fewer updates than developers early on, towards the end of the beta testing period, updates became more frequent and the final beta that was sent out mirrored the third golden master sent to developers.
It is unclear if Apple will seed minor OS X updates to the beta testing public, or if the next major public beta test will come in 2015 with the release of the next-generation OS X 10.11 Mac operating system.
While Apple Pay will work in any store that accepts contactless payments, Apple has partnered up with several retailers for the launch of Apple Pay, to ensure the mobile payment service will work smoothly in those locations. In retail stores, only iPhone 6 and 6 Plus users can take advantage of Apple Pay, as payments require NFC.
Retail partners that will begin accepting Apple Pay payments today or in the immediate future include Aeropostale, Babies R Us, BJ's Wholesale Club, Bloomingdales, Champs, Chevron, DuaneReade, Foot Locker (including Lady Footlocker, Run by Footlocker, Kids Footlocker, and House of Hoops), FootAction, Macy's Nike, Office Depot, Petco (and Unleashed), Radioshack, Six:02, Sports Authority, Texaco, Toys R Us, Walgreens, and of course, Apple's own retail stores.

Fast food locations now accepting Apple Pay include McDonald's, Subway, and Panera Bread, while grocery stores accepting the payments service include Wegmans and Whole Foods Market.
Apple Pay can also be used within apps on devices that support Touch ID, which includes the iPhone 6, the iPhone 6 Plus, and Apple's upcoming iPad mini 3 and iPad Air 2. Apple's iPhone 5s does not appear to be compatible according to the Apple Pay website, even though it has Touch ID. Over the weekend, Apple's iTunes chief Eddy Cue said that he expects most initial Apple Pay transactions
to take place within apps
.
Apple's app launch partners, which will begin accepting Apple Pay payments through app updates going out today, include AirBnB, Chairish, Disney Store, Fancy, Groupon, Hotel Tonight, Houzz, Instacart, Lyft, MLB.com, OpenTable, Panera Bread, Spring, Staples, Target, Tickets.com, and Uber. Apple's own Apple Store app now accepts Apple Pay payments as well.
Apple Pay updates for the above listed apps should be trickling out beginning today now that Apple Pay is live. Bank apps are also being updated with Apple Pay support, and Capital One and Navy Federal Credit Union have already launched apps with Apple Pay updates.
Now that iOS 8.1 has
been released to the public
, we're getting our first look at what Apple Pay looks like on the iPhone 6 and the iPhone 6 Plus. Apple Pay isn't immediately obvious when iOS 8.1 is installed -- users will need to open up Settings or Passbook to see various Apple Pay features.
The initial setup for Apple Pay can be done through Passbook. Tapping the "+" icon in Passbook will allow users to add a card. If a card is already associated with an iTunes account, users can tap choose to use that card, or enter another one using the camera.

The camera roll will capture a card number, expiration date, and user's name, requiring the security code on the card to verify the number with the bank.
The verification process takes just a few seconds for most cards that are currently working with Apple Pay, after which the card can immediately be used for purchases. Some cards require additional verification steps, such as phone calls and emails. All cards stored in Passbook will be stacked on top of each other in Passbook's traditional style, with tap pulling a specific card to the forefront of the app.

Apple Pay's neatest features are buried in the Settings menu, located under the new "Passbook and Apple Pay" section. Each credit card listed added to Passbook is listed here, along with Transaction Defaults like billing address, shipping address, email, and phone number.

Tapping on one of the cards provides specific information about the card, allowing users to see the last digits of the card number, the last digits of the Device Account Number that replaces the card number in transactions, and it also provides contact information for the bank behind the card, as well as an app download.
Each card also includes a list of recent transactions that have been made, and with some cards, transactions made in stores that don't support Apple Pay will be listed right alongside Apple Pay transactions. This settings area is also where a card can be removed from Apple Pay.

After being set up, Apple Pay can be used within stores and within participating apps to make purchases with a single touch. When in a store, making a purchase is as simple as holding an iPhone 6 or 6 Plus near a contactless payment terminal with a finger on Touch ID, can be seen in the demo video below from
The Verge
.
According to Apple, Apple Pay will work with more than 200,000 stores that support contactless payments, and it has partnered with several retailers like Walgreens, Macy's, and Whole Foods to ensure support in those locations. Apple Pay also works for purchases made in participating apps like Uber, Starbucks, and Apple's
own Apple Store app
.
Apple today released iOS 8.1, its first major update to iOS 8. First
seeded to developers
at the end of September, iOS 8.1 brings quite a few significant features to the operating system. The update activates Apple Pay, enables Yosemite users to access Continuity features like SMS relay and Instant Hotspot, offers all iOS 8 users access to iCloud Photo Library, fixes several bugs, and more.
iOS 8.1, build 12B410 for iPads and 12B411 for iPhones, is available immediately as an over-the-air download and after updating, it will allow iPhone 6 and 6 Plus owners to access Apple Pay, Apple's new payment service. With Apple Pay, the iPhone 6 and 6 Plus can be used to make payments in both retail stores that support NFC and participating apps. Apple has also released Apple TV software 7.0.1.

Apple Pay support for iPhone 6 and iPhone 6 Plus (U.S. only)

Photos include new features, improvements, and fixes
-Adds iCloud Photo Library as a beta service
- Adds Camera Roll album in Photos app and My Photo Stream album when iCloud Photo Library is not enabled
- Provides alerts when running low on space before capturing Time Lapse videos

Messages includes new features, improvements and fixes
- Adds the ability for iPhone users to send and receive SMS and MMS text messages on from their iPad and Mac
- Resolves an issue where search would sometimes not display results
- Fixes a bug that caused read messages not to be marked as read
- Fixes issues with group messaging

Resolves issues with Wi-Fi performance that could occur when connected to some base stations
Fixes an issue that could prevent connections to Bluetooth hands-free devices
Fixes bugs that could cause screen rotation to stop working
Fixes an issue in Safari where videos would sometimes not play
Adds an option to select between 2G, 3G, or LTE networks for cellular data
Fixes an issue in Safari where videos would sometimes not play
Adds AirDrop support for Passbook passes
Adds an option to enable Dictation in Settings for Keyboards, Separate from Siri
Enables HealthKit apps to access data in the background

Accessibility improvements and fixes
- Fixes an issue that prevented Guided Access from working properly
- Fixes a bug where VoiceOver would not work with 3rd party keyboards
- Improves stability and audio quality when using MFi Hearing Aids with iPhone 6 and 6 Plus
- Fixes an issue with VoiceOver where tone dialing would get stuck on tone until dialing another number
- Improves reliability when using handwriting, Bluetooth keyboards, and Braille displays with VoiceOver

Fixes an issue that was preventing the use of OS X Caching Server for iOS updates
Also included in iOS 8.1 is support for SMS relay, a Continuity feature designed to allow Macs (running Yosemite) and iOS devices like iPads to receive SMS messages routed through a user's iPhone. Instant Hotspot is also enabled through the iOS 8.1 update, letting Mac users remotely activate the Personal Hotspot capabilities of an iPhone when two devices are near each other.
Along with those major features, iOS 8.1
reinstates the Camera Roll
, which was removed with iOS 8, and it gives all iOS 8 users access to
iCloud Photo Library
, Apple's new cloud-based photo storage solution. The removal of the Camera Roll turned out to be a controversial decision, with Apple opting to re-add it after iOS users asked for the feature to be returned.
iOS 8 has not been Apple's smoothest software release, with users encountering quite a few bugs in the operating system. While multiple issues were fixed with iOS 8.0.2,
released
in late September, iOS 8.1 fixes several other bugs, including a problem that caused some iOS 8 users to have trouble pairing their phones with their Bluetooth devices. According to release notes, iOS 8.1 also fixes several other complaints users have had about iOS 8, including problems connecting to Wi-Fi and issues with screen rotation.
Apple's new Retina iMacs, released last Thursday, have been showing up in Geekbench benchmarks, giving us a look at how the new machine's performance compares to the non-Retina iMacs released in 2013 and still being sold.
A
Geekbench 3 result
for the base 3.5GHz Core i5 Retina iMac has been
shared by John Poole
of Primate Labs, displaying just slight performance increases over the 3.4GHz Core i5 model used in the late 2013 iMac. The 4.0GHz Core i7 Retina iMac has yet to be benchmarked, but should see performance that exceeds that of existing Core i7 iMacs due to its faster processor.

In both single-core and multi-core performance, the new Retina iMac offered moderately faster speeds, which is unsurprising as the machines continue to use Haswell processors that have been clocked slightly higher. More significant performance boosts in the iMac won't be seen until 2015, when Intel's Broadwell chips become available.

Compared to the 2013 Mac Pro lineup, the Retina iMac offers faster single-core performance, but all 2013 Mac Pro models beat out the iMac when it comes to multi-core performance. Results for the Core i7 iMacs are expected to be similar, but according to Poole, the higher-end Retina iMac may be faster than the 4-core Mac Pro.

Though the new iMac continues to use Haswell processors, its claim to fame is its
Retina 5K display
, which has an impressive resolution of 5120 x 2880, and its reasonable price, which starts at just $2,499. Apple's new Retina iMacs are
available for purchase
from the online Apple Store, with new orders shipping out in 5 to 7 days.

As
previously reported
, Apple plans to relaunch its recently acquired Beats Music subscription early next year and hopes to offer the service with with a
lowered monthly cost
. According to new "industry scuttlebut" relayed to
Re/code
, Apple is pushing music labels to cut streaming music subscription prices in half to $5 per month.
The logic of Apple's argument, relayed by people who've heard the pitch secondhand: Apple's best iTunes buyers spend about $60 a year on downloaded music — $5 a month. So if subscription services dropped that low, any download buyers that switched over to the streaming model would generate just as much revenue for the music labels. And, more important, the market of potential subscribers would get much larger.
Any reduction offered to Apple would be available to other services, making it less likely music industry executives would approve of a 50 percent discount.
Re/code
notes Apple will more likely meet the music labels in the middle with a monthly fee in the range of $7-8.
While Apple negotiates the terms for its Beats Music streaming service, rival Spotify is upping the ante with
a new Spotify Family plan
. Similar to
Rdio's Unlimited Family plan
, Spotify Family allows a premium subscriber to add up to four additional members for $4.99/month each, a 50 percent discount off the regular $9.99 individual premium plan. Spotify
announced
the family plans today and will roll then out globally in the coming weeks.
Ahead of the launch of
Apple Pay
tomorrow,
The Wall Street Journal
has
posted an overview
of the mobile payments service with some insight from Apple about what it expects from it over the coming months.
Apple's Senior Vice President of Internet Software and Services Eddy Cue stated that he expects the biggest share of early Apple Pay transactions to be made up by in-app purchases. With Apple Pay, users will be able to simply use the Touch ID fingerprint sensor on a device to complete a purchase for an item or service in an app. The Touch ID fingerprint sensor will also still continue to work for purchasing apps from the App Store.

Cue also spoke on how the company sees its roll-out of the service:
"We're trying to do something that I think is a game changer and it requires a lot of people to play together," said Eddy Cue , Apple's senior vice president in charge of Internet software and services, in an interview. "There's a lot to do here and we have a lot of work to do, but it should be huge."
While the company's mobile payments solution will also allow shoppers to physically buy items in-store using their iPhones, many of Apple's partners have yet to receive the payment terminals needed to process transactions. However, Apple expects many merchants to upgrade their terminals in the next year which will help the service. Apple Pay will not be compatible with corporate credit cards, prepaid cards, or even store cards like Macy's popular credit card offering. Macy's spokesman Jim Sluzewski stated that he expects Apple to add support for the Macy's card eventually.
The article also notes that Apple Pay on the iPad Air 2 and iPad mini 3 will only be compatible with in-app purchases and cannot be used to purchase items in-store. This is likely due to their lack of an near-field communication (NFC) antenna, which is what the iPhone 6 and iPhone 6 Plus use to interact with compatible payment terminals. The Apple Watch will have an NFC chip when it launches early next year and will allow users to make in-store Apple Pay transactions.

A
report
from
Digiday
also claims that Apple will integrate Apple Pay with its iAd business, citing sources familiar with the matter. The move would allow advertisers to embed a "tap-to-buy" button in their mobile ads, and would be similar to what Facebook and Twitter did for their services earlier this year. Apple is also said to be working in iAd's new retargeting feature with Apple Pay, which would allow retailers to push targeted ads with buy buttons to users. Apple is expected to integrate Apple Pay with iAd by the end of this year.
Apple Pay will be
launching tomorrow
, October 20 alongside iOS 8.1 and will be compatible with credit cards and debit cards from major payment networks including American Express, MasterCard, and Visa. Several banks including Wells Fargo, Bank of America, Capital One and more are also listed as partners.
In-store payments with Apple Pay will require the iPhone 6 or iPhone 6 Plus, and will also be supported by the Apple Watch when it launches in early 2015. All three aforementioned devices plus the iPhone 5s, iPad Air 2, and iPad mini 3 will be able to make online purchases with Apple Pay.