Apple in September 2019 launched its subscription gaming service, Apple Arcade, allowing App Store users to pay a $4.99 monthly fee to get access to hundreds of games that have no in-app purchases or additional costs. This guide features everything you need to know about Apple Arcade.

What is Apple Arcade?
Apple Arcade is Apple's premium subscription gaming service that lets users download and play included games for one monthly fee with no added costs.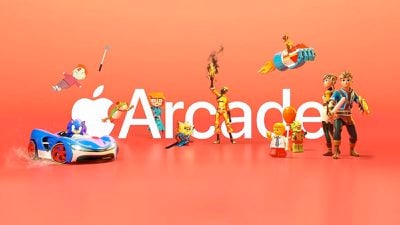 What's Apple Arcade cost?
Apple Arcade is priced at $4.99 per month with a free trial available to test it out. Apple has a one-year subscription option available for $49.99 per year, a savings of $9.89 over the month to month payment price. Apple also often offers extended trials for those who purchase new devices and through partnerships with carriers like Verizon.
Is Family Sharing included?
Yes. A single $4.99 Apple Arcade subscription lets up to six family members access games. You just need to set up Family Sharing, which requires all family members to have the same credit card associated with their Apple IDs.
What games are included?
Apple has teamed up with both indie developers and big-name gaming companies to create "new and exclusive" games for the Apple Arcade service. Almost the content that is released through Apple Arcade is freshly created for Apple Arcade, with the exception of the classic titles that Apple has revamped.
Apple worked with Annapurna Interactive, Bossa Studios, Cartoon Network, Finji, Giant Squid, Klei Entertainment, Konami, LEGO, Mistwalker Corporation, SEGA, Snowman, ustwo games and many other developers for Apple Arcade games.


Apple has been steadily adding new titles to Apple Arcade on a regular basis, so there are now over 200 games to play. This includes original titles, along with many classic games like Fruit Ninja, Monument Valley, Threes, and more. On occasion, Apple also retires underperforming games.
Where can I find Apple Arcade games?
Apple added an Apple Arcade tab to the ‌App Store‌ where you can find all of the games included in the Apple Arcade service. Apple's ‌App Store‌ editors highlights different titles, make suggestions for you, and help you find new games to play.

Are there ads?
Nope. Apple Arcade is a play all you want subscription service with no additional in-app purchases or costs to unlock content. Since there are no ads, there's also no ad tracking, so user privacy is protected. All future upgrades and content additions are also included in the subscription price.
Will Apple Arcade games be able to be purchased separately?
No. Apple Arcade games are available in the iOS ‌App Store‌ only through Apple Arcade and cannot be purchased individually without an Apple Arcade subscription. Some of these games are also available on consoles, however.
Can Apple Arcade games be played offline?
Yep. Apple lets you download these games and play them even without a cellular or WiFi connection. Apple Arcade games are downloaded just like any other game in the ‌App Store‌, just through the Apple Arcade tab.
What devices can Apple Arcade games be played on?
Apple Arcade games will work on the iPhone, iPad, Apple TV, and Macs. The games are supported by Made for ‌iPhone‌ game controllers along with PlayStation and Xbox controllers. Apple built controller support into tvOS 13, iOS 13, and iPadOS 13, so iOS/tvOS/iPadOS 13 or later is required if you want to use a controller with Apple Arcade.
Because multiple platforms are supported, you can start a game on one device and then swap over to another without losing your place. So if you want to play a title on Mac and then take it on the go on your ‌iPhone‌, you can do so.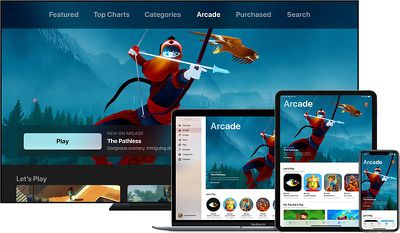 What countries is Apple Arcade available in?
Apple Arcade is available in more than 150 countries. Basically, any country with an ‌App Store‌ available has access to Apple Arcade titles.
When did Apple Arcade launch?
Apple Arcade officially launched on September 19, 2019 alongside iOS 13, and it is available on all later versions of iOS as well. Apple Arcade games can be accessed on iOS devices, Macs, and the ‌Apple TV‌.
Free Trial
Apple offers a free trial to test out Apple Arcade before paying for a subscription. It's worth noting that if the trial is canceled before the expiration date is up, it will end immediately on the date of cancelation. That means if you want to try it for the maximum amount of time without paying, you should wait until the end of the trial to cancel.
Hands-On With Apple Arcade
We tested out Apple Arcade, so if you want to get a little taste of what it's like before signing up, make sure to check out our video.
Guide Feedback
See something we left out of our Apple Arcade guide or have a question not answered here? Let us know in the comments or Send us an email here.