Apple has dozens of original TV shows and movies in the works for its
Apple TV
+ streaming service, which debuted on November 1, 2019. In this guide, we've rounded up everything that Apple is working on, including shows that have launched, and upcoming shows and projects that are still in development.
Details about TV shows and movies become clearer as these shows are cast and as episodes are filmed, so for some of these titles, we don't have a lot of information at this time. This guide is updated on a regular basis with all new original content details, and more information on each title can be found on Apple's
Apple TV+ press site
.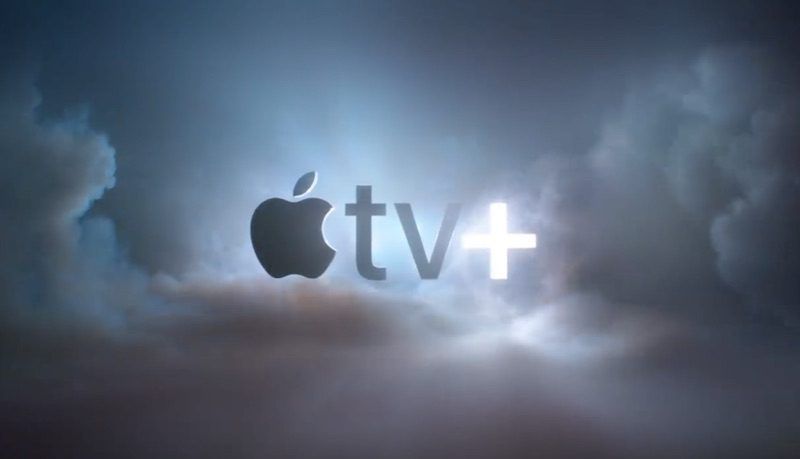 Dickinson (Available)
Dickinson is a comedy about the life of famous American poet Emily Dickinson. The show will offer a comedic look into Dickinson's world, exploring the constraints of society, gender, and family from the perspective of a budding writer who doesn't fit into her own time. Dickinson is set to premiere on September 14 at the
Tribeca TV Festival
.
Notable names:
Hailee Steinfeld (Edge of Seventeen) and Jane Krakowski (30 Rock) star in the series.
See (Available)
See is an epic post apocalyptic drama where the world has been wiped out by a virus. There are survivors, but all of the survivors have been rendered blind.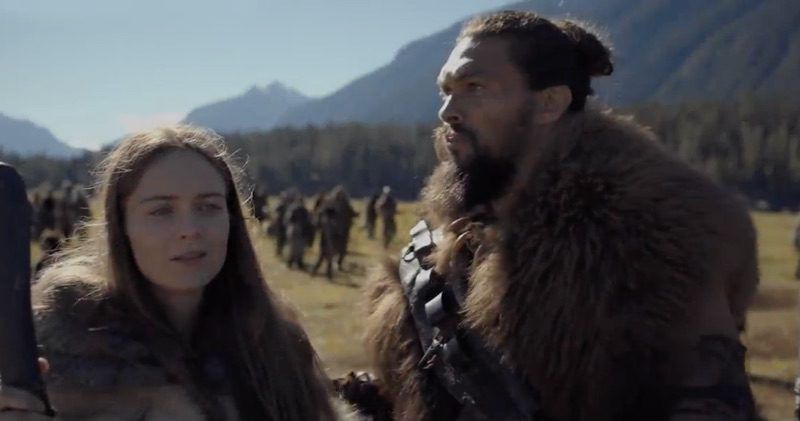 Notable names:
Jason Momoa (Aquaman), Alfre Woodard (12 Years a Slave), and Dave Bautista (Guardians of the Galaxy) star in the series.
Ghostwriter (Available)
Ghostwriter is a reinvention of the previous popular TV show Ghostwriter. It follows four children brought together by a mysterious ghost in a bookstore, with the children teaming up to release fictional characters from works of literature.
The Morning Show (Available)
"The Morning Show," as the name suggests, is a morning talk show drama that will take a look inside the lives of the people who help America wake up in the morning.
Apple has signed a deal for two seasons of the show, with the two key stars, Reese Witherspoon and Jennifer Aniston, set to earn $1.25 million per episode.
Notable names:
Reese Witherspoon, Jennifer Aniston, Steve Carell, Billy Crudup, and Gugu Mbatha-Raw will star in the show.
For All Mankind (Available)
"For All Mankind" is a space drama that explores what might have happened in the world if the global space race had never ended.
Notable names:
Joel Kinnaman (Altered Carbon), Michael Dorman (Patriot), and Sarah Jones (The Path) will star in the show. Ronald D. Moore created and wrote the series.
Peanuts - Snoopy in Space (Available)
Apple has signed a deal with DHX Media owner Peanuts Worldwide to produce new "Peanuts" content that will be available on ‌Apple TV‌+. One project that's in development is a short that features astronaut Snoopy, themed around STEM education.
Peanuts in Space follows Snoopy as he pursues his dream to become an astronaut. Together, Snoopy, Charlie Brown and the Peanuts crew take command of the International Space Station and explore the moon and beyond.
Helpsters (Available)
Apple is partnering with Sesame Workshop to create several TV shows for children. One of the first shows will be called "Helpsters," and it is designed to teach preschoolers the basics of coding. It will feature Cody and a team of vibrant monsters who love to solve problems.
Truth Be Told (Available)
"Truth Be Told," previously known as "Are You Sleeping," is a drama that is based on a novel by Kathleen Barber. It focuses on the story of a podcast that reopens a murder case, similar to popular podcast "Serial."
The show explores how the reopening of the murder case impacts the victim's daughter and impacts her life. Sarah Koenig, known for her work on "Serial," consulted on the series. Apple has ordered 10 episodes.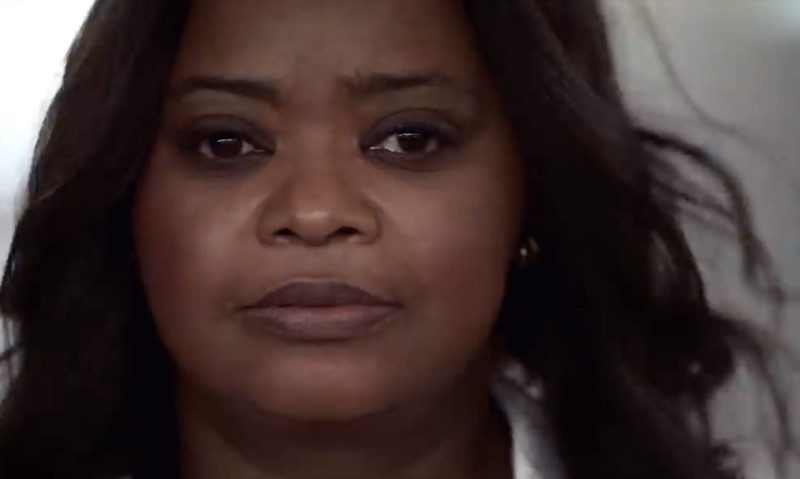 Notable names:
Octavia Spencer (Hidden Figures), Aaron Paul (Breaking Bad), Lizzy Caplan (Masters of Sex), Ron Cephas Jones (This Is Us), Elizabeth Perkins (Weeds), Mekhi Phifer (ER), Michael Beach (Sons of Anarchy), Tracie Thoms (UnREAL), Haneefah Wood (Nurse Jackie), Moon Bloodgood (Code Black), Billy Miller (Suits), Brett Cullen (Narcos), and Hunter Doohan (Westworld) will have roles in the show.
Servant (Available)
Apple has ordered "Servant," a psychological thriller produced by M. Night Shyamalan, known for movies like "Signs," "Sixth Sense," "Unbreakable," "The Village," and "Split."
The show will follow a young couple who hire a nanny to care for their newborn child, but the child is actually a fake baby and the nanny is also suspicious. Apple has ordered 10 half-hour episodes.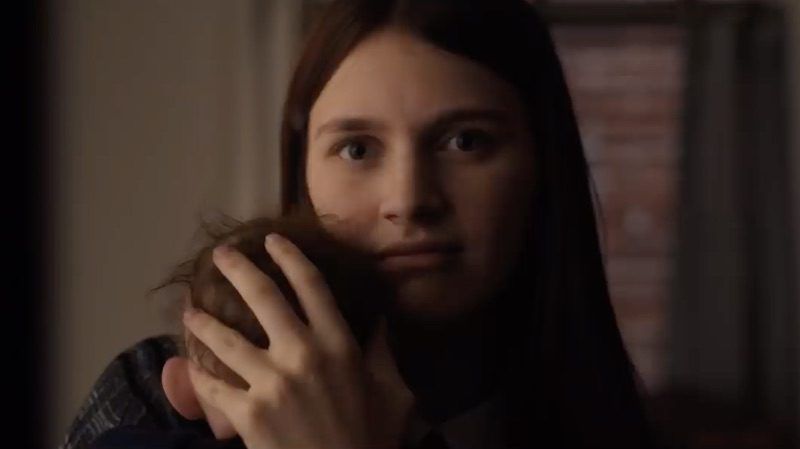 Notable names:
Lauren Ambrose (Six Feet Under), Rupert Grint (Harry Potter), and Tony Kebbell (Planet of the Apes) will star.
Little America (Available)
"Little America" is an anthology series that will take a look at the funny, romantic, heartfelt, inspiring, and unexpected lives of immigrants in America. Every episode is written by a different writer, with the content collected by Epic Magazine. "Little America" has already been renewed for a second season.
Notable names:
Kumail Nanjiani and Emily V. Gordon, known for "The Big Sick," are writing the show.
Mythic Quest: Raven's Banquet (Coming February 7)
"Mythic Quest: Raven's Banquet" follows a team of video game developers as they navigate the challenges of running a popular video game. Rob McElhenney will play the role of the company's creative director, while other cast members will include F. Murray Abraham, Danny Pudi, Imani Hakim, Charlotte Nicdao, David Hornsby, Ashly Burch, and Jessie Ennis. Charlie Day is a producer on the series.
Notable names:
F. Murray Abraham, Imani Hakim, David Hornsby, Danny Pudi, Ashly Burch, Charlotte Nicdao, Jessie Ennis, and Rob McElhenney ("It's Always Sunny in Philadelphia") will star.
Amazing Stories (Coming March 6)
"Amazing Stories" is a science fiction and horror anthology series that was created by Steven Spielberg, which ran from 1985 to 1987. Apple has teamed up with Spielberg to revive the show.
The show will focus on a new topic each episode, similar to "Black Mirror" and "Twilight Zone." Apple says that each episode of the series will "transport the audience to worlds of wonder through the lens of today's most imaginative filmmakers, directors and writers."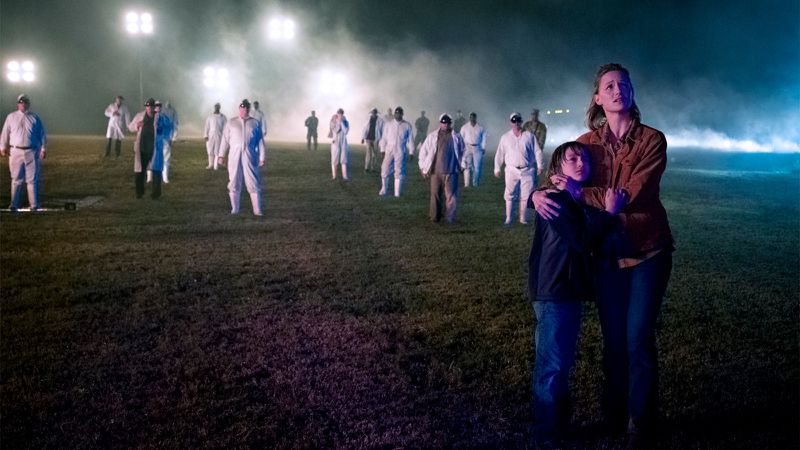 Notable names:
Steven Spielberg is set to executive produce. Stars in "Amazing Stories" include Dylan O'Brien ("Maze Runner," "Teen Wolf"), Victoria Pedretti ("You"), Josh Holloway ("Lost," "Yellowstone"), Sasha Alexander ("Rizzoli & Isles," "Shameless") and Robert Forster ("Twin Peaks").
Home Before Dark (Coming April 3)
Home Before Dark is a drama series about Hilde Lysiak, a child journalist who publishes a newspaper called the Orange Street News in her hometown of Selinsgrove, Pennsylvania.
The show will follow a young girl who moves from Brooklyn to the small lakeside town her father is from, where she unearths a cold case that everyone else in the town had attempted to bury. The story is based on Lysiak's own efforts to report on a murder in Selinsgrove, where she was the first person to expose it.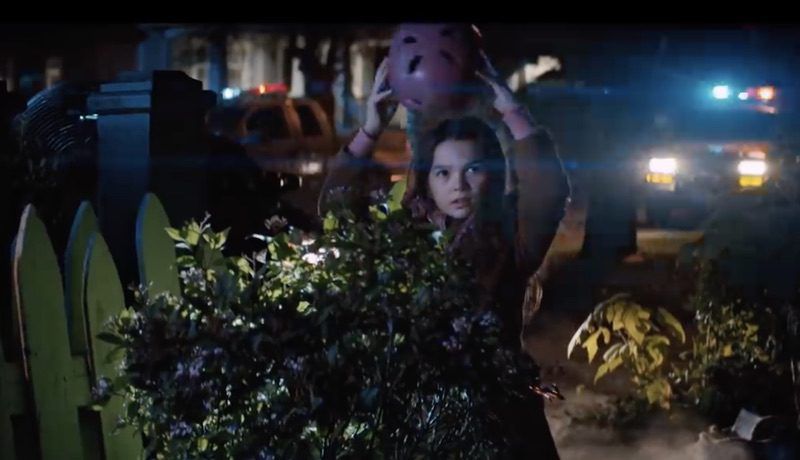 Notable names:
Brooklynn Prince, Jim Sturgess, Abby Miller, Kylie Rogers, and Adrian Hough will star.
Home Docuseries (Coming April 17)
Home is a documentary series that will offer a never-before-seen look inside the most extraordinary homes in the world and at the minds who dreamed them up. The series sounds similar to "Extraordinary Homes" on Netflix and classic show "MTV Cribs." Apple has ordered 10 one-hour episodes of the "Home" docuseries.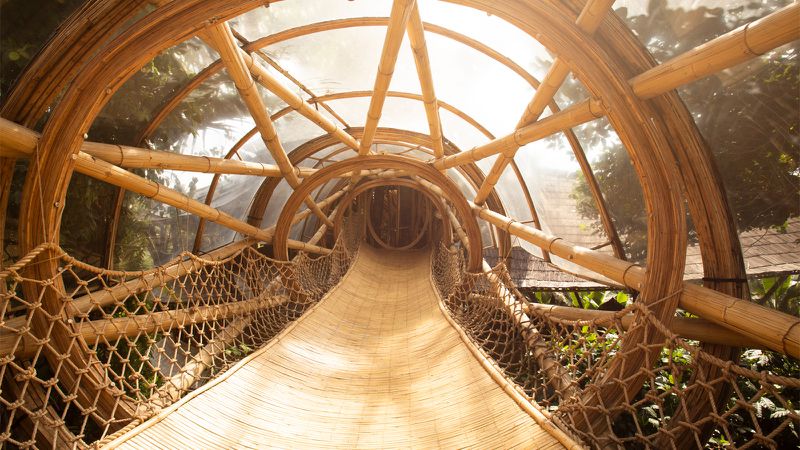 Defending Jacob (Coming April 24)
"Defending Jacob" is a thriller based on the best selling William Landay novel of the same name. The show is a drama series that unfolds around a shocking crime in a small Massachusetts town, following a district attorney who is torn between his love for his son and his duty to uphold justice.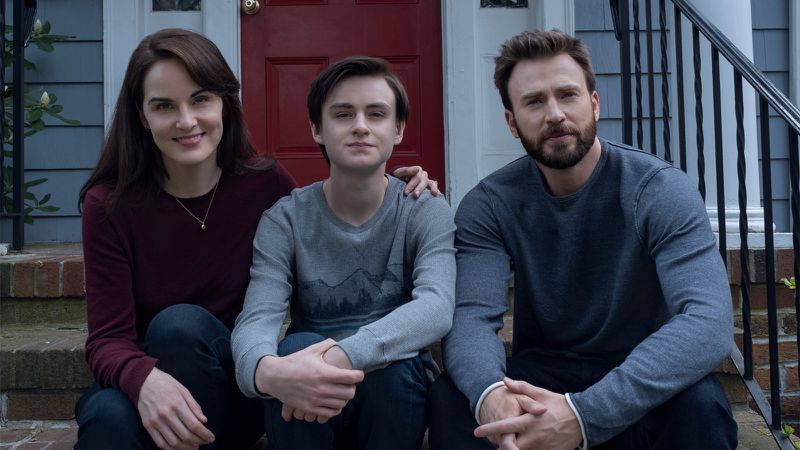 Notable names:
Chris Evans (Captain America), Jaeden Martell (It), and Michelle Dockery (Downton Abbey) will star.
Trying (Coming May 1)
Trying is a UK series that takes a look at "growing up, settling down, and finding someone to love." The show focuses on Jason and Nikki, a couple who are trying to have a baby but have thus far been unsuccessful.
Notable names:
Rafe Spall and Esther Smith will star.
Central Park (Coming summer 2020)
"Central Park" is an an animated TV series developed by Loren Bouchard, known for popular cartoon "Bob's Burgers."
The series is described as a musical comedy that tells the story of a family of caretakers who live in Central Park. Apple has ordered two 13-episode seasons.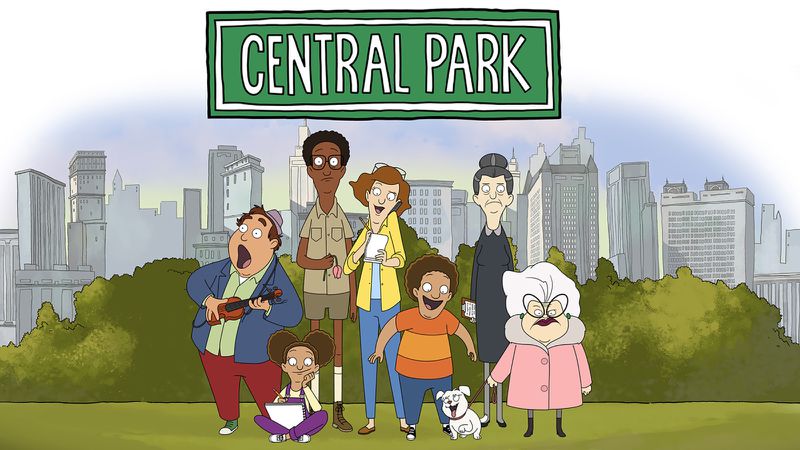 Notable names:
Josh Gad, Kristen Bell, Stanley Tucci, and Titus Burgess will voice characters.
Visible: Out on Television Docuseries
"Visible: Out on Television" is a
five-episode docuseries
that explores themes that include invisibility, homophobia, the evolution of LGBTQ characters, and coming out in the TV industry.
The series is narrated by Janet Mock, Margaret Cho, Asia Kate Dillon, Neil Patrick Harris, and Lena Waithe.
Dear... Docuseries (Coming June 5)
"Dear..." is a docuseries that profiles famous people using an "inventive and cinematic approach" that involves sharing letters written by people whose lives the celebrities have touched.The 10-episode series is set to debut in spring 2020.
Notable names:
Oprah Winfrey, Gloria Steinem, Spike Lee, Lin-Manuel Miranda, Yara Shahidi, Stevie Wonder, Aly Raisman, Misty Copeland, and Big Bird will be subjects of the series.
You Think It, I'll Say It
"You Think It, I'll Say It" is a half-hour comedy series based on the "You Think It, I'll Say It" short story collection by Curtis Sittenfeld, which "upends assumptions about class, relationships, and gender roles in a nation that feels both adrift and viscerally divided."
Damien Chazelle Drama
Apple has signed a deal for a drama series from "La La Land" creator Damien Chazelle, but little is known about the show at this time.
Swagger
"Swagger" is a drama series based on the early life and career of NBA star and Golden State Warriors player Kevin Durant. The show was inspired by Durant's experiences as a youth playing basketball, and it will highlight the world of Amateur Athletic Union (AAU) basketball, taking a look into the lives of players, their families, and coaches.
Notable names:
Winston Duke, known for his role in "Black Panther," will take on the main role of Ike, a youth basketball coach who used to be a star player.
Little Voice
Little Voice is a romantic drama set in New York, which will feature songs from Sara Bareilles. The show will explore the lives of characters in their early 20s as they struggle to find an authentic voice.
Notable names:
J.J. Abrams is producing the series.
Isaac Asimov's Foundation
Apple has purchased the rights to a TV series adaptation of popular sci-fi book series "Foundation" written by sci-fi author Isaac Asimov.
"Foundation" follows psychohistory expert and mathematician Hari Seldon who is able to predict the future. Seldon creates a group called the Foundation to preserve humanity's collective knowledge ahead of the impending fall of the Galactic Empire.
Notable names:
Lee Pace
will play
Brother Day, the Emperor of the Galaxy, while Jared Harris will play Hari Seldon.
Shantaram
Apple is working on a TV adaptation of Gregory David Roberts' 2003 novel "Shantaram." Shantaram is a fictional novel that focuses on a character named Lin, who is a convict that flees an Australian prison and then disappears into the city of Bombay.
Notable names:
Charlie Hunnam (Pacific Rim and Sons of Anarchy) will star.
Calls
"Calls" is a horror/mystery show adapted from a French TV series of the same name. In France, "Calls" is a short-form series that tells stories based on snippets of audio taken from real-life situations with minimal use of visuals.
Time Bandits
Apple has secured the rights for a TV show based on 1980s fantasy movie "Time Bandits." "Time Bandits" featured the story of an imaginative 11-year-old boy, Kevin, who gets sucked into a fantastical adventure with a band of dwarves during the Napoleonic Wars in Italy.
Kevin and the band of dwarves travel through time using a magical map, visiting ancient Greece, the Titanic, and more, all while fighting off an evil being intent on stealing the time travel map.
Notable names:
Taika Watiti (Thor: Ragnarok) will direct.
Pachinko
Apple has secured the rights to create a TV show based on Min Jin Lee's bestselling novel "Pachinko," which chronicles the lives of four generations of a poor Korean immigrant family in Japan. Apple officially ordered eight episodes of the show in March 2019.
The story begins in 1911 with the birth of Sunja, who becomes involved with a married yakuza, falling pregnant and facing ruin in her small village. The town's minister offers her a new life in Japan as his wife, where she is alone, lost, and unable to speak the language. The book then follows the Sunja's family through eight decades and four generations.
Losing Earth Climate Change Project
Apple has purchased the rights to develop a project based on the New York Times Magazine story "Losing Earth: The Decade We Almost Stopped Climate Change."
Written by Nathaniel Rich, "Losing Earth" covers the 10-year period from 1979 to 1989, a decade when "humanity settled the science of climate change and came surprisingly close to finding a solution" but ultimately failed to act due to various political forces. Apple plans to turn the article into a TV show, with Nathaniel Rich to executive produce.
My Glory Was I Had Such Friends
"My Glory Was I Had Such Friends" is a TV series based on the 2017 memoir by Amy Silverstein, which follows a group of women who supported Silverstein as she waited for a life-saving heart transplant.
Notable names:
J.J. Abrams will executive produce and Jennifer Garner will star in the show.
Lisey's Story
Lisey's Story is a TV show based on the Stephen King novel of the same name. The novel, which is a psychological horror with romance elements, is split between Lisey's life in the present time and her dead husband's life (a famous novelist) as she remembers it. Lisey begans to remember things about her husband that she had suppressed while being terrorized in the present by a former fan of her husband's.
Notable names:
Stephen King is the writer on the series. Julianne Moore, Dane Dehaan, and Clive Owen will star. J.J. Abrams is executive producing.
Simon Kinberg Sci-Fi Series
Apple has signed a deal for a 10 episode season of a new sci-fi series described as a large budget, ambitious, character driven show.
It will be executive produced and developed by Simon Kinberg, known for his work on the "X-Men" series of movies. No additional info is known on the show as of yet, but it is set to go into production in the summer.
CIA Drama Series
Apple's CIA drama will be based on "Life Undercover: Coming of Age in the CIA," a memoir written by CIA operative Amaryllis Fox. The show will offer a look at a young woman's journey in the CIA.
Notable names:
Brie Larson (Captain Marvel) will star.
Severance
"Severance" is an upcoming ‌Apple TV‌+ show that's described as a workplace thriller set at a company that's aiming to take work-life balance to a new level.
Notable names:
Adam Scott ("Parks and Rec") and Patricia Arquette will star, and Ben Stiller will direct and produce.
False Flag
Apple is working on an
English language adaptation
of Israeli TV show "False Flag." The Israeli series focuses on the story of five people who wake up one morning to find themselves implicated in a kidnapping operation following the disappearance of the Iranian Defense Minister.
Mr. Corman
Joseph Gordon-Levitt, known for "3rd Rock from the Sun," "Looper," "Inception" and "50/50" is developing a TV show called Mr. Corman for Apple. It's a drama series that follows an elementary school teacher grappling with adulthood in Los Angeles.
Notable names:
Joseph-Gordon Levitt is writing and producing the show.
Alabama
"Alabama" is an eight-part comedy drama series that Apple is developing in partnership with the BBC. Plot details aren't yet available.
Notable names:
Imelda Staunton, known for her role as Dolores Umbridge in the "Harry Potter" series, is set to star.
The Mosquito Coast
Apple has ordered a series called "The Mosquito Coast" which is based on the 1981 novel of the same name by Paul Theroux, actor Justin Theroux's uncle.
The novel is told from the viewpoint of 14-year-old main character Charlie Fox and focuses on his father, Allie, who is an inventor. Allie becomes critical of American consumerism and culture, deciding to uproot his family and move to La Mosquitia on the Mosquito Coast of Honduras.
Notable names:
Justin Theroux will star in the show.
Slow Horses
"Slow Horses" is based on the book series of the same name. It follows a team of British intelligence agents who are delegated to the so-called Slough House department in MI5, which is where washed up spies are placed following failed careers.
Notable names: Gary Oldman will star as Jackson Lamb, the leader of the Slough House spies. Will Smith will write the show.
Boys State Documentary
Apple
acquired the rights
to "Boys State" a political coming-of-age documentary that examines the health of American democracy.
The film features an experiment in which 1,000 17-year-old boys from across Texas gather together to build a representative government from the ground up, reproducing some of democracy's worst principles and flaws.
Oprah Partnership
Apple has inked a deal for a multi-year partnership with Oprah Winfrey, who will create original programs for ‌Apple TV‌+.
Oprah is working on two documentaries, one on sexual harassment in the workplace and a second on mental illness. Oprah's
documentary on mental health
will also feature Britain's Prince Harry. It's a multi-part series focusing on mental illness and mental wellness that will feature "global stories of unparalleled human spirit fighting back from the darkest places."
Oprah's first series, though, will be a
worldwide bookclub discussion
, called "Oprah's Book Club." The series will feature interviews with authors, and the first interview will be with Ta-Nehisi Coates, who wrote "The Water Dancer." Oprah will interview Coates for the first episode of the series, which will premiere on November 1. New episodes will be filmed every two months.
Jason Katims Projects
Apple has signed a multi-year partnership deal with Jason Katims, well known producer, writer, and show creator. Katims, who is known for shows like "Parenthood," "Friday Night Lights," "Roswell," "Rise," and "About a Boy," will be creating content for Apple under his True Jack Productions banner.
Justin Lin Projects
Apple has signed an exclusive TV development deal with Justin Lin's company, Perfect Storm Entertainment.
Justin Lin is known for directing several of the movies in the "Fast and Furious" franchise, including the 2009 "Fast and Furious" revival movie, "Fast Five," and "Fast and Furious 6." He also directed "Star Trek: Beyond" and has worked on episodes of "Community" and "True Detective."
Alfonso Cuarón Projects
Apple has signed a multi-year deal with director Alfonso Cuarón that will see Cuarón producing TV shows for ‌Apple TV‌+. Cuarón has directed award-winning films that include "Y Tu Mamá También," "Harry Potter and the Prisoner of Azkaban," "Children of Men," "Gravity," and "Roma."
Richard Plepler Projects
Apple is planning to
ink a deal
with former HBO CEO Richard Plepler who is going to be forming a production company. Under the terms of the deal, Plepler will produce content for Apple.
Sharon Horgan Prokects
Apple has signed an exclusive first look deal with Sharon Horgan, known for creating "Divorce" and "Catastrophe."
Lee Eisenberg Projects
Apple has signed a multi-year content deal with Lee Eisenberg, the co-creator, executive producer, and co-showrunner of ‌Apple TV‌+ series "Little America." Eisenberg will be launching a new production company, Piece of Work Entertainment, and he will create digital media projects exclusively for ‌‌Apple TV‌‌+.
Julia Louis-Dreyfus Projects
Apple signed a multi-year agreement with actress and producer Julia Louis-Dreyfus, known for "Seinfeld" and "Veep." Louis-Dreyfus will develop new projects exclusively for ‌Apple TV‌+ as an executive producer and actress.
Pac-12 Talks
Apple met with Pac-12 in 2019 over a potential content deal that could see live sports coming to ‌Apple TV‌+ in the future. The talks are in the early stages and it's. not clear if a deal will materialize.
MGM Talks
Apple is in talks with MGM and could establish a content deal that would perhaps see MGM content coming to ‌Apple TV‌+.
A24
Apple has signed a deal with entertainment studio A24 to produce multiple movies for ‌Apple TV‌+. A24 is responsible for movies like "Moonlight," "Room," "The Witch," "Ex Machina," "The Spectacular Now," "It Comes at Night," "Lady Bird," "The Disaster Artist," "Hereditary," and more.
The first film produced under the A24/Apple partnership will be "On the Rocks," directed by Sofia Coppola and set to star Bill Murray and Rashida Jones. "On the Rocks" will follow a young mother who reconnects with her larger-than-life playboy father on an adventure through New York.
The Elephant Queen (Available)
"The Elephant Queen" is a feature-length documentary about an elephant matriarch who leads her herd to find a new watering hole. Apple will release The Elephant Queen in theaters on October 18 before adding it to ‌Apple TV‌+ in November.
Hala (Available)
Hala, directed by Minhal Baig and executive produced by Jada Pinkett Smith, is a coming-of-age movie that follows the life of Hala, a 17-year-old girl attempting to navigate her social life as a teen in Chicago and her obligations as the only child to Pakistani immigrants. Hala will be released in theaters on November 22 before coming to ‌Apple TV‌+ in December.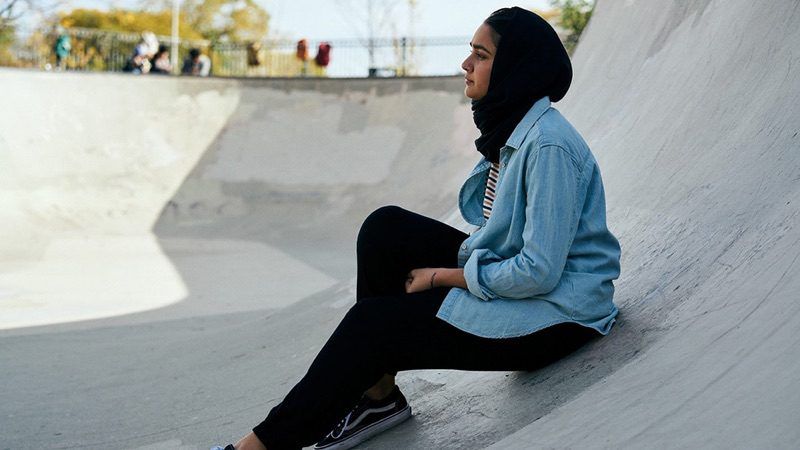 Prehistoric Planet
"Prehistoric Planet" is a
documentary series
that will provide a look at the last days of the dinosaurs using CGI to recreate the events.>
Notable names:
Jon Favreau will produce and direct.
Here We Are: Notes for Living on Planet Earth
Ahead of Earth Day 2020, Apple is debuting a new animated short film narrated by Meryl Streep. The 36-minute piece will follow a curious 7-year-old who learns about the planet from his parents.
Notable names:
Meryl Streep will narrate the film.
Wolfwalkers
Wolfwalkers is an animated film from Cartoon Saloon, a company that Apple has signed a deal with to produce content for ‌Apple TV‌+.
Wolfwalkers, like other Cartoon Saloon films, is set in Ireland. Robyn, an Irish girl, is set on wiping out the demonic, evil wolves until she meets a wild native girl, Mebh, whose friendship leads her to discover the world of the Wolfwalkers.
The Banker
The Banker is a feature film inspired by a true story, focusing on two African American entrepreneurs who try to circumvent the racial limitations of the 1950s and quietly provide housing loans to the African American community in Jim Crow Texas. Apple will release The Banker in theaters on March 6before adding it to ‌Apple TV‌+ on March 20.
Notable names:
Anthony Mackie, Samuel L. Jackson, Nia Long, and Nicholas Hoult star in the movie.
A Christmas Carol
Apple
picked up
the rights to "A Christmas Carol" which is a live action musical that's based on the classic novel "A Christmas Carol" by Charles Dickens.
Notable names:
Will Ferrell and Ryan Reynolds will star.
Beastie Boys Story
Apple acquired the rights to "Beastie Boys Story" a documentary about the band directed by Spike Jonze and penned by Beastie Boys members Mike Diamond and Adam Horovitz. The film will be available in IMAX theaters in a limited release on April 3 before launching on ‌Apple TV‌+ on April 24.
Billie Eilish Documentary
Apple purchased the rights to
a Billie Eilish documentary
that follows the 17-year-old songwriter's life after the release of her debut album in March 2019. The documentary will be shown on ‌Apple TV‌+ in 2020.
Dads
"
Dads
," directed by actress Bryce Dallas Howard, is a "joyful exploration of contemporary fatherhood." It offers anecdotes and wisdom from celebrities like Will Smith, Jimmy Fallon, Neil Patrick Harris, Kenan Thompson, Ken Jeong, and more, along with portraits of non-celebrity dads around the world.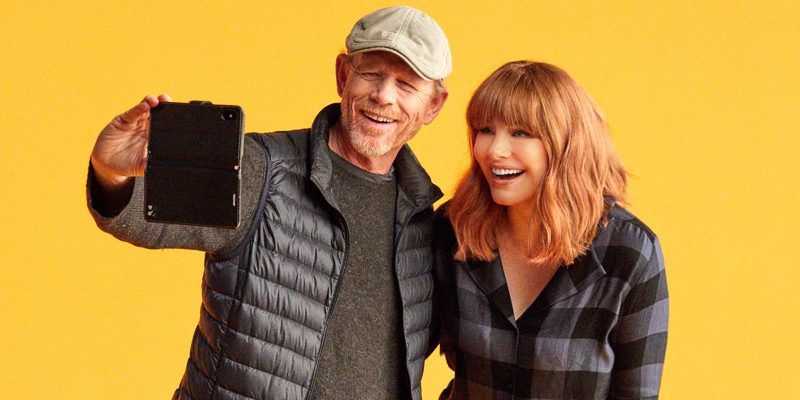 Details about Bryce Dallas Howard's dad, Ron Howard, and his partner Brian Grazer, are interspersed throughout the documentary as well.
Masters
Apple has created its own production studio called Masters, which is run by Zack Van Amburg and Jamie Erlicht. The first project from Apple's studio will be "Masters of the Air," which is a follow-up series to HBO's "Band of Brothers" and "The Pacific."
The show will follow the true story of the American bomber boys in World War III, based on the book of the same name by Donald L. Miller.
Notable names:
Steven Spielberg and Tom Hanks will executive produce, John Orloff will write the series.
Reviews
Early reviews of several of Apple's TV shows have come in, and they're not great. "For All Mankind" received mostly positive reviewers as did "Dickinson," but media sites were not fans of "The Morning Show" or "See."
A rundown of the reviews can be
found in our Apple TV+ review roundup
.
Guide Feedback
Know of a TV show or movie Apple is working on that's not listed here?
Send us an email
.
Related Articles