Dinosaur Documentary Series 'Prehistoric Planet' Coming to Apple TV+ From Producer Jon Favreau
Apple has greenlit a new project from producer/director Jon Favreau for Apple TV+, called "Prehistoric Planet." The series is said to provide a look at the last days of the dinosaurs using CGI to recreate the events (via Variety).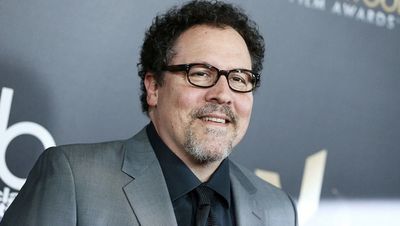 Image by John Salangsang via Shutterstock/Variety
Favreau is known for directing films like "Iron Man," the live-action version of "The Jungle Book" and the upcoming reboot of "The Lion King." He will partner with "Planet Earth II" producer Mike Gunton on Apple's new series, which will be produced by BBC Studios' Natural History Unit.
Apple announced ‌Apple TV+‌ in March during an event filled with various celebrities, including Oprah, Jason Momoa, and Steven Spielberg. The company's streaming service is set to launch in the fall of 2019 and it will be housed in the existing TV app.
Besides documentaries and natural history series like "Prehistoric Planet," ‌Apple TV+‌ will include numerous scripted dramatic and comedic shows. These include "The Morning Show," "See," "Truth Be Told," "Dickinson," an adaptation of Isaac Asimov's "Foundation" book series, and more. You can see every show coming to ‌Apple TV+‌ right here.