First Look at Apple-Style Car Design Could Come From Ferrari
The first look at how Apple could stylistically design its long-rumored car could come from Ferrari, thanks to a recent partnership between former Apple designers and the Italian sports car maker.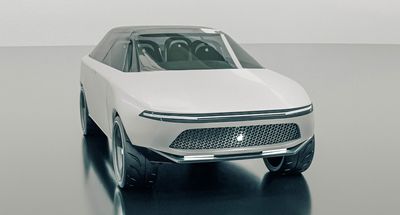 Apple Car concept render by Vanarama
Late last year, Ferrari and its parent company Exor
announced a multi-year creative partnership with LoveFrom
, the design firm co-founded by Apple's former design chief Jony Ive and fellow designer Marc Newson. The collaboration "will bring together Ferrari's legendary performance and excellence with LoveFrom's unrivalled experience and creativity that has defined extraordinary world changing products," Ferrari said in a press release announcing the partnership.
In June 2019, Apple announced that Ive would be departing the company to form LoveFrom. At the time, Apple said that it would remain one of Ive's primary clients, but it's unclear which Apple products he has helped to design since then. Apple did confirm that Ive was involved in the design of the colorful 24-inch iMac released in April, but Apple did not confirm if any of that work occurred after Ive left the company.
Ive reportedly recruited at least four of his former Apple colleagues to join LoveFrom. Other companies, such as Airbnb, Emerson Collective, and Moncler, have also announced partnerships with the design firm.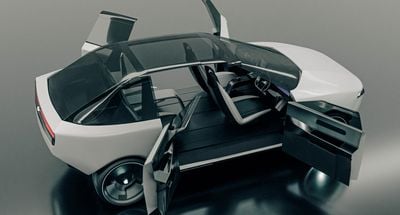 Ive and Newson were pivotal to many of Apple's iconic, minimalist industrial product designs, and there are questions around how the company will now approach its autonomous electric vehicle in light of these well-established principles.
Speculation around what Apple's car will look like is rife, with British vehicle leasing company Vanarama rendering what the first Apple Car could look like, taking inspiration from iPhones, MacBooks, and other Apple products, and combining them with real Apple patents.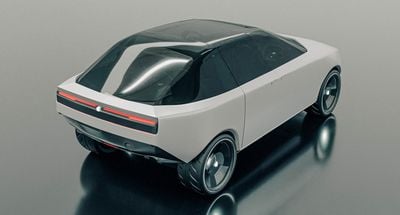 While it is possible that LoveFrom's Ferrari designs will be guided by different attitudes to those at Apple, Ive and Newson have a clear minimalist style that extends to their projects with other brands, as illustrated by the pair's work on a Leica camera.
Apple is said to be aiming to launch its self-driving car in approximately three years, with the vehicle debuting around 2025. Whether Apple will be able to hit that goal depends on whether it can develop a full self-driving system. For more information, check out our dedicated Apple Car roundup.