Apple's Automotive Team Includes Former Tesla, Ford and GM Employees
Apple's alleged automotive team consisting of hundreds of employees working on an electric vehicle includes several former Tesla, Ford and GM employees, according to 9to5Mac. The report reveals that Apple has also recruited talent from smaller firms in the automotive industry and other fields, including A123 Systems, MIT Motorsports, Ogin, Autoliv, Concept Systems and General Dynamics.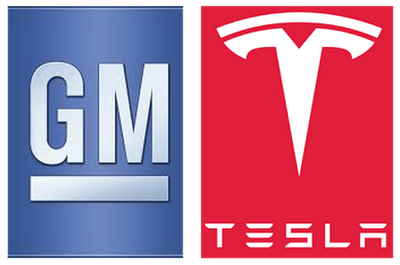 The list of recent hires from Tesla includes David Nelson, a mechanical engineering manager at the car maker until this month, and John Ireland, previously a senior powertrain test engineer at the company. Tesla's former head recruiter Lauren Ciminera also joined Apple in September and is likely responsible for recruiting additional engineers for the automotive team. The trio of hires surface just weeks after it was reported that Apple and Tesla continue to fight over top employees.
Another notable hire is Mujeeb Ijaz, who most recently served as chief technology officer at A123 Systems. Ijaz led a team responsible for research and development for the company's leading lithium-ion energy storage technology. Prior to that, he worked at Ford as an electric and fuel cell vehicle engineering manager for nearly sixteen years. The hiring adds fuel to yesterday's report that Apple faces a lawsuit for poaching key employees from A123 Systems.
The report adds that Apple has also recruited former Ford engineers David Perner and Jim Cuseo, although the latter has been with the company since 2010 as a product design lead and manager for the iMac. General Motors' Fernando Cunha recently joined Apple as well after working various engineering and product design roles at the auto maker since 2001. Dillon Thomasson of General Dynamics, Robert Gough of Autoliv, Hugh Jay of EMCO Gears and Rui Guan of Ogin are other new hires.
Last week, multiple reports from credible sources claimed that Apple is developing an electric vehicle that is possibly autonomous in a top-secret research lab near its headquarters in Cupertino, California. Some reports say otherwise, claiming that Apple is working on expanding its dashboard presence through CarPlay. These hirings suggest that Apple may be working on a larger project after all, but it remains to be seen if a full-fledged electric vehicle is in the works.