'Apple Car' Project Lead Steve Zadesky to Leave Apple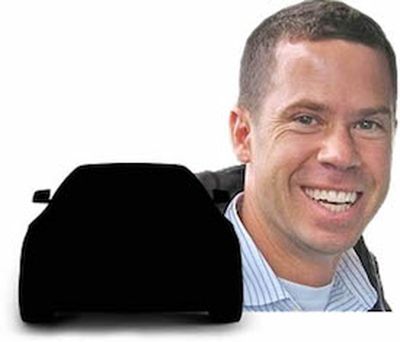 Apple VP of Product Design Steve Zadesky, who was believed to be leading Apple's electric vehicle development efforts since 2014, has informed colleagues that he will be leaving the company, according to The Wall Street Journal. He remains at Apple for now.
Zadesky, a former Ford engineer, joined Apple in 1999 and worked on the iPod and iPhone during his 16-year career in Cupertino. He is also named on several U.S. patents and documents related to Liquidmetal, a malleable alloy which Apple owns the exclusive rights to.
His impending departure from Apple is said to be for personal reasons, rather than an indication of his performance at the company, and marks a setback for Apple's electric vehicle plans:
Still, the pending departure marks a setback for one of the most talked-about projects in the technology field. Apple has become the most valuable company in the world making consumer electronics products, but moving into the automotive sector poses big new challenges.
Apple has aggressively recruited engineers and other talent from Tesla, Ford, GM, Samsung, A123 Systems, Nvidia and elsewhere to work on the rumored "Apple Car" project, which has allegedly been called "Project Titan" internally. Just days ago, Tesla CEO Elon Musk even called the "Apple Car" an "open secret."
Last year, Apple also had discussions with a secure Bay Area testing facility for connected and autonomous vehicles, and met with the California DMV to review self-driving vehicle regulations. Further speculation arose when Apple registered a trio of auto-related domain names, including apple.car, apple.cars and apple.auto, earlier this month.
Apple's electric vehicle could be approved for production by 2020, but some employees reportedly believe it "might take several more years" for the iPhone maker to develop a truly differentiated electric vehicle. The project has encountered some challenges internally due to a lack of clear goals, according to the report.