Apple Hires Former Tesla Engineer With Expertise in Prototyping Car Parts
As work on its car project progresses, Apple has been snapping up a huge number of employees with expertise in the automotive industry from companies like Tesla, Ford, GM, Volkswagen, Bosch, and more, along with researchers who have expertise in autonomous vehicles and electric car platforms.
Each of these hires gives us a glimpse into the ideas Apple is potentially exploring for its Apple Car, and a set of recent hires suggests Apple is hard at work prototyping car parts designed for the project as research continues.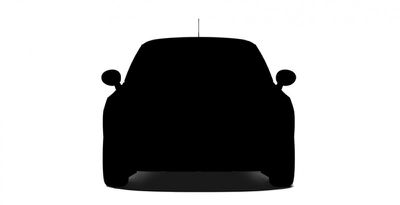 Former Tesla employee David Masiukiewicz recently left Tesla to join Apple, reports 9to5Mac. At Tesla, Masiukiewicz was a Senior CNC programmer who worked on hardware prototyping, and at Apple, he's listed as a "Senior Model Maker" in the "Product Realization Lab" where Apple prototypes new parts and designs for the Mac, iPhone, and iPad. His job description gives hints as to what he produced for Tesla:
Precision 5 axis CNC machining of powertrain, suspension and chasis components using CATIA v5 and Openmind hyperMILL software. Programming of Mill/Turn equipment using Esprit.
In response to a question about why he left Tesla for Apple on one of his social media sites, Masiukiewicz declined to give details but said "Apple provided me with many compelling reasons to come work for them."
Kevin Harvey, who joined Apple last year after working in the CNC machine shop at Andretti Autosport, is also working in the Product Realization Lab. Neither Harvey nor Masiukiewicz are confirmed to be working on Apple's car project, but given their previous expertise, it's highly likely their roles at Apple are car related rather than focused on prototyping future iPhones and iPads.
Today's hiring news comes following a report earlier this week suggesting former Tesla vice president Chris Porritt has left the company to join Apple, perhaps for a key role developing the Apple Car.