Apple Recruiting Automotive Experts to Work in 'Top-Secret Research Lab'
Apple is recruiting automotive technology and vehicle design experts to work in a new "top-secret research lab," according to Financial Times. The report adds that a number of Apple designers working under design chief Jonathan Ive have also been regularly meeting with automotive executives and creators in recent months, and even trying to hire them in some cases.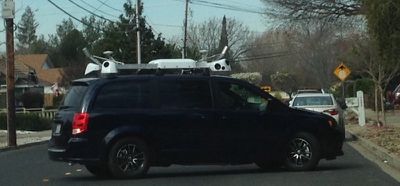 A team of Apple employees, led by experienced managers from Apple's iPhone unit, are said to be researching automotive products at a secretive location outside of the Cupertino-based company's One Infinite Loop headquarters. The new research lab was allegedly set up late last year, shortly after the unveiling of the iPhone 6, iPhone 6 Plus and Apple Watch.
Financial Times claims that Apple may be developing an advanced software platform that builds upon the CarPlay dashboard system, although its sources claim that the background of the individuals that the iPhone maker is hiring suggests that the company may also be in the early stages of working on a car to compete with the likes of Tesla and Google.
But people familiar with the company said that the background of the people Apple is hiring — including automotive designers and vehicle dynamics engineers — and the seniority of the executives involved suggest a car could be in the works.

"Three months ago I would have said it was CarPlay," said one person who has worked closely with Apple for many years, referring to Apple's infotainment system. "Today I think it's a car."
Last September, Apple hired former Mercedes-Benz R&D President and CEO Johann Jungwirth. He is listed as Director of Mac Systems Engineering at Apple, although he has a history of working on connected cars, autonomous driving, testing and regulatory affairs and more at Mercedes-Benz parent company Daimler, where he had worked since October 1997.



An increasing amount of speculation has surfaced in recent months about Apple working on a car after a mysterious van leased to the company was spotted in California and a subsequent report claimed that Apple is working on a project that "will give Tesla a run for its money." While the exact focus of Apple's automotive initiative remains unknown, it appears that the company is still in the early stages of research and development.