Tim Cook Confirms Apple's Focus on Autonomous Driving Systems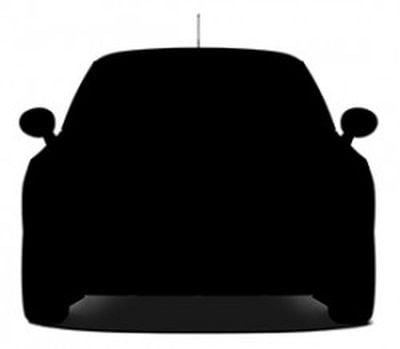 Apple CEO Tim Cook has spoken to Bloomberg to clarify for the first time the company's intentions in the automotive market, following several reports in recent months indicating that the company has put its ambitions to build a car on the back-burner.

"We're focusing on autonomous systems," Cook said in an interview on Bloomberg Television. "It's a core technology that we view as very important."

"We sort of see it as the mother of all AI projects," Cook said in his most detailed comments to date on Apple's plans in the car space. "It's probably one of the most difficult AI projects actually to work on."
Cook has not been as forthcoming in previous remarks when asked about Apple's car plans, choosing instead to call the automotive space "interesting" because of the potential for new technologies. However recent rumors had converged around the belief that Apple has refocused its car project, which reportedly involved more than 1,000 engineers when it originally began in 2014.
Ballooning costs and a change in management were said to have pushed Apple's car strategy increasingly toward autonomous driving systems, leading to dozens of employees involved in the project being laid off as part of an internal "reboot".

"There is a major disruption looming," Cook told Bloomberg, citing self-driving technology, electric vehicles and ride-hailing. "You've got kind of three vectors of change happening generally in the same time frame. If you've driven an electric car, it's actually a marvelous experience. "
Cook's comments are particularly timely, following indications that Apple's exclusive focus on self-driving technology has accelerated in recent months.
In April, the company was granted a permit from the California DMV to test self-driving vehicles on public roads, and is rumored to be planning to test its self-driving car software platform in three 2015 Lexus RX450h SUVs. The SUVs have already been spotted out on the road fitted with a range of sensors and cameras.
Apple is thought to have several teams working on different aspects of its automotive software. In Canada, a team of two dozen former BlackBerry QNX customers are said to be developing the base operating system, while another team is working on the software that will run on it, such as a heads-up display and self-driving capabilities.
A report by Bloomberg last October claimed Apple could return to developing its own vehicle in future, or partner with existing carmakers, but given Cook's latest comments, any prospect of an Apple Car seems some way off, at least for now.
"We'll see where it takes us," Cook told Bloomberg most recently when asked about the chances Apple could one day make its own vehicle. "We're not really saying from a product point of view what we will do."