Apple hired former Tesla Motors Vice President of Vehicle Engineering Chris Porritt last year to join its "special projects" group, possibly to spearhead its much-rumored electric vehicle project, according to Electrek.

Chris Porritt and the Aston Martin One-77 supercar
Porritt brings decades of experience in the European automotive industry with him to Apple, having worked on vehicle dynamics as a principal engineer at Land Rover between 1987 and 1997 before serving as chief engineer at Aston Martin until 2013.
During his tenure at Aston Martin, Porritt played a significant role in designing the One-77 supercar, while he also led teams that worked on the similarly luxurious DB9 and V12 Vantage. He left the automaker to join Tesla three years ago.
At Tesla, Porritt reportedly worked on the Model S and Model X, in addition to the chassis of the recently-announced Model 3.
Porritt's role at Apple is unsurprisingly secretive, having been assigned the vague title of "Special Projects Group PD Administrator," but his automotive expertise suggests that he could have a senior role within the "Project Titan" team that is widely rumored to be working on the so-called "Apple Car" project.
Following the recent news that alleged "Apple Car" project lead Steve Zadesky would be leaving Apple for personal reasons, Porritt's seniority would make him a strong candidate for a leadership role within the company's secretive automotive team. At least a few Apple engineers are already reporting to him internally, according to the report.
We can confirm that some senior Apple engineers will be reporting directly to Porritt, including Product Development Engineering Director, Albert Golko, who until last year was working for the iPhone group and now on unspecified products. Emery Sanford is also said to report directly to Porritt now. Sanford is a prolific engineer named in dozens of Apple's patents and who often worked directly with Zadesky, the exec believed to have been in charge of Project Titan until earlier this year.
It is publicly known that Apple and Tesla have been fighting over top employees, and recruiting talent away from each other's respective companies. Tesla CEO Elon Musk once called Apple the "Tesla Graveyard" where fired Tesla employees go to work. Musk has also referred to the "Apple Car" as an "open secret."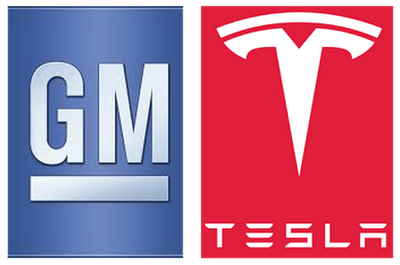 Apple's purported automotive team is believed to include hundreds of employees that previously worked at A123 Systems, Autoliv, Concept Systems, Ford, General Motors, General Dynamics, Land Rover, Tesla Motors, Texas Instruments, and elsewhere. Apple Car R&D could be finalized in time for a 2019 or 2020 launch.