A subset of users who purchased a new
MacBook Pro
with Touch Bar claim to be experiencing shorter than expected battery life.

In particular, some users claim to be getting as little as
3 to 6 hours of battery life
on a single charge, or between 30% and 60% of the up to 10 hours advertised.
MacRumors
forum member SRTM
said
:
Currently I'm powering a 1080p external monitor and casually browsing with Chrome. At full charge, I'm getting an estimate of 3 hours battery life. With gaming it's even less.
MacRumors
forum member Aioriya
said
:
I bought a maxed out 13-inch Touch Bar model and I've been using it for about a week. With light use, I've been consistently getting around 5-6.5 hours when mainly browsing. Apple claims 10 hours wireless web but my battery has never lasted this long.
Reddit user Azr-79 yesterday
claimed
his new base model 15-inch MacBook Pro with Touch Bar received only 3 hours and 45 minutes of battery life on a single charge, despite what he described as "normal usage" in the form of web browsing, watching YouTube videos, and software development.

MacRumors
forum member Scott
claimed
he experienced a 5 percentage point drop in battery life, from 10% to 5%, in just 12 minutes. Google Chrome, a known battery hog, was listed as the only app drawing significant power. The
discussion topic
he posted in and others are littered with
similar claims of sizeable percentage drops
in mere minutes.

Other claims on Reddit include anywhere from
3 hours
to
5 hours
to
6 hours
— sometimes more, and sometimes less.
Conversely, some users report battery life exactly in line with Apple's advertised figures. Reddit user Andrew J., for example,
said
he was working on non-intensive tasks on his new MacBook Pro for 90 straight minutes, and still had 92% battery life with an estimated 10 hours and 35 minutes of usage remaining.
I've been working non-stop for the past 1.5 hours, back and forth between emails, Safari, Calendar, Messages, organizing files, editing some PDFs in Adobe Acrobat DC, and building a financial model in Excel. I started at 100% and am now at 92% battery, with an estimated 10 hours 35 minutes remaining. If you're not getting this kind of battery life on your MBP you should definitely get it checked out.
Estimates unsurprisingly vary widely based on screen brightness, background processes, and other factors, so user reports are only anecdotal evidence and your mileage may vary. It is also important to note battery life could be initially reduced until Spotlight finishes indexing your new MacBook Pro.
Battery life complaints are nothing new following the launch of a new Apple product. However, some users speculate battery life could be impacted by the new MacBook Pro switching from more efficient integrated Intel graphics to the power-hungrier dedicated AMD Radeon Pro GPU for unnecessary tasks.
Once again, however, there are always claims to suggest otherwise. Reddit user Lebron Hubbard
claims
he received 5 hours and 48 minutes of battery life on his high-end built-to-order 15-inch MacBook Pro with Touch Bar when forcing only the dedicated AMD Radeon Pro 460 graphics to run using
gfxCardStatus
:
Even though the dGPU rarely kicks in for day to day stuff, the Radeon Pro 460 seems really efficient for small tasks. 5:48 is nothing to scoff at for dGPU only, and it runs very cool and quiet.
Apple's built-in Activity Monitor and third-party app
coconutBattery
are useful tools for tracking system processes and detailed battery information.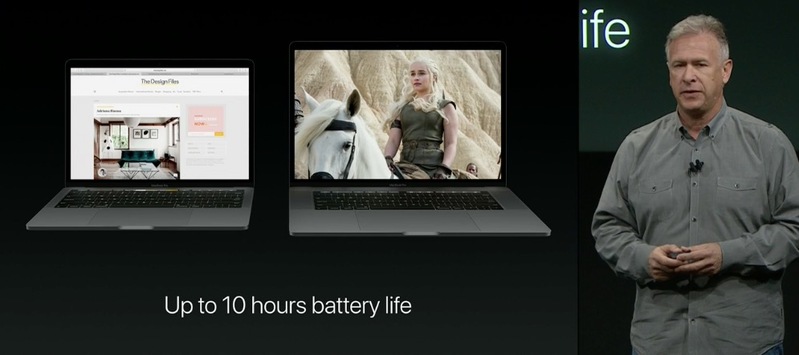 Apple officially says the new MacBook Pro is rated for up to 10 hours of battery life. Specifically, its
tech specs
page says all new 13-inch and 15-inch models are capable of up to 10 hours of wireless web browsing, up to 10 hours of iTunes movie playback, and up to 30 days of standby time on a single charge.
TechCrunch
placed battery life at 9 hours and 35 minutes for the 13-inch model.
Mashable
said
10 hours is a fair estimate
overall.
The Wall Street Journal
got 9.5 hours on the 13-inch model.
Engadget
gauged between 9 and 10 hours of video playback on the 15-inch model. Nilay Patel got
5.5 hours
on the 13" in real-world use.
Apple explains how it performs its battery tests on its website:
The wireless web test measures battery life by wirelessly browsing 25 popular websites with display brightness set to 12 clicks from bottom or 75%. The iTunes movie playback test measures battery life by playing back HD 1080p content with display brightness set to 12 clicks from bottom or 75%. The standby test measures battery life by allowing a system, connected to a wireless network and signed in to an iCloud account, to enter standby mode with Safari and Mail applications launched and all system settings left at default.
Apple's website also
provides tips for maximizing battery life
on the MacBook Pro, including updating to the latest version of macOS, optimizing Energy Saver settings in System Preferences, dimming the screen's brightness to the lowest comfortable level, and turning off Wi-Fi while not connected to a network.
Additional battery optimization advice provided by users includes performing a fresh install of
macOS Sierra
and
resetting the SMC
.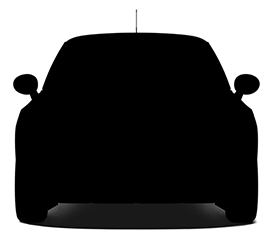 Last week, Apple
wrote a letter
to the U.S. National Highway Traffic Safety Administration telling it that "new entrants" to the auto industry should get the same rights as the established companies in the industry,
reports
VentureBeat
. In the letter, Apple admits to its interest in "machine learning and automation" as it pertains to transportation.
Apple uses machine learning to make its products and services smarter, more intuitive, and more personal. The company is investing heavily in the study of machine learning and automation, and is excited about the potential of automated systems in many areas, including transportation.
Apple points out that established car manufacturers do not have to pursue exemptions to the Federal Motor Vehicle Safety Standards when attempting to test cars on public roads due to the Fixing America's Surface Transportation (FAST) Act. New entrants in the auto industry, like Google and others, are not granted the same right under the FAST Act.
The Cupertino company argues that the best way to maximize safety benefits for autonomous vehicles, ensure fair competition and encourage innovation is for the NHTSA to amend policy to state that seeking exemptions isn't necessary for internal development vehicles on public roads.
The other half of the letter, which is dated November 22, addresses the Federal Automated Vehicles policy and a proposed data sharing program. "Apple agrees that companies should share de-identified scenario and dynamics data from crashes and near-misses," the letter says. "Data should be sufficient to reconstruct the event, including time-series of vehicle kinematics and characteristics of the roadway and objects." Apple also points out that data sharing should not come at the expense of privacy, and that companies should invest resources to protect the "individuals' fundamental right to privacy."
In October, it was reported that Apple was abandoning its car plans "for now." After numerous layoffs and reassignments, the remaining members of the
Apple Car
team were said to be focusing on
autonomous systems
. Dozens of employees are also
working on a car operating system
in Canada. The letter was signed by Apple VP of Product Integrity Steve Kenner, who used to be Ford's Global Director of Automotive Safety. It's not known when Kenner joined Apple, as
his LinkedIn
still lists Ford as his employer.
Update
: Apple
issued a statement to Financial Times
confirming the letter and Apple's interest in helping to define rules for self-driving vehicles.
"We've provided comments to NHTSA because Apple is investing heavily in machine learning and autonomous systems," the Apple spokesman said. "There are many potential applications for these technologies, including the future of transportation, so we want to work with NHTSA to help define the best practices for the industry."
Since new
MacBook Pro
models launched last month, an increasing number of early adopters have reported serious
graphics issues
on Apple's latest notebooks. The glitches and other problems appear to be most prevalent on built-to-order 15-inch models, but standard 13-inch and 15-inch configurations are also affected.
MacRumors
reader Jan Becker, for example, said the graphics began to glitch on his new high-end 15-inch MacBook Pro, equipped with built-to-order AMD Radeon Pro 460 graphics, while transcoding video with Adobe Media Encoder in Premiere Pro. The notebook subsequently crashed.
Becker claims when he took his MacBook Pro to an Apple retail store to be replaced, an employee said the graphics issues are likely a hardware problem. He later claimed he received a phone call from Apple's headquarters in Cupertino, California, where it allegedly has a team of engineers looking into the issues.
Apple called me from Cupertino. They put together a group of engineers to get to the root of this. I re-created the incident while I was on the phone with them and sent them the log files of the crash. They also want to "capture" my MacBook Pro with all the files on it to investigate more.
The most common symptoms reported by users include brightly colored flickering, full-screen checkerboard patterns, screen tearing, and other visual artifacts. Affected systems may subsequently experience unresponsiveness or a kernel panic, sometimes resulting in the MacBook Pro crashing.

15-inch MacBook Pro with AMD Radeon Pro 460 graphics with full-screen visual artifacts
The high-end 15-inch MacBook Pro with Touch Bar and built-to-order AMD Radeon Pro 460 graphics appears to be most commonly afflicted, but several users have reported similar issues on 15-inch models equipped with standard AMD Radeon Pro 450 or AMD Radeon Pro 455 GPUs as well.
MacRumors
reader Jayselle recorded his 15-inch MacBook Pro with AMD Radeon Pro 455 graphics flickering while connected to two external LG displays.
It is not entirely clear if the issues are a hardware or software problem. The graphics appear to act up most when users are completing intensive tasks, such as transcoding video with Adobe Media Encoder, syncing large photo libraries with Photos, or using other Adobe apps such as Photoshop and Lightroom.
It would initially seem the issue is limited to 15-inch MacBook Pro models with dedicated AMD graphics, but there are a few isolated reports of graphics issues on 13-inch models with integrated Intel Iris 540 and Intel Iris 550 graphics — including the new 13-inch MacBook Pro with a standard row of function keys.
User complaints extend to the
Apple Support Communities
and
other MacRumors discussion topics
, indicating the graphics issues are rather widespread, but not all users are affected. Some speculate the
latest macOS Sierra beta
may fix the issues, but evidence remains anecdotal.
Separately, a number of users are reporting
brief glitches during the boot up process
on new MacBook Pro models, particularly along the bottom of the screen. It appears this issue is related to
FileVault 2 startup disk encryption
, as the glitches go away for many of these users once the feature is disabled.

As insurance, Apple's
extended holiday return policy
is currently in effect. MacBook Pros purchased or delivered between November 10 and December 25 are eligible for return until January 8, 2017 in the United States, Australia, Canada, United Kingdom, France, Spain, Germany, and select other countries.
Select 2011-2013 MacBook Pro models have exhibited similar graphics issues in the past, including distorted video, no video, or unexpected system restarts. Apple accordingly
launched a Repair Extension Program
offering free repairs and refunds, but not before
facing a class action lawsuit
over the matter.
Apple appears to be aware of and is investigating these latest graphics issues, but it has yet to publicly comment on the matter. Apple been actively exchanging MacBook Pros for affected customers, according to users. Schedule a Genius Bar appointment or
contact Apple Support
to facilitate this process.
Both AT&T and Verizon offer apps and streaming services that don't count against the data cap they impose on customers, a practice that the United States Federal Communications Commission does not approve of.
The FCC this week sent letters (via
The Verge
) to both Verizon and AT&T, claiming that the data cap exemptions, called "zero rating," raise net neutrality concerns and could impact consumers and competition.

AT&T
and
Verizon
each offer programs that allow content providers to pay a fee to be exempted from customer data caps, programs that they themselves take advantage of with their own apps and services.
DirecTV Now, AT&T's recently introduced streaming television service, does not use data when streamed on the AT&T network, for example. DirecTV Now pays for the data, but as an AT&T subsidiary, AT&T is just paying itself. Verizon, meanwhile, exempts its own Go90 streaming service from using data on the Verizon network and does not pay fees to do so.
The FCC first sent a warning to AT&T in early November, but was not pleased with the response it received from the company. In this week's letter, the FCC says that it has come to the "preliminary" conclusion that the Sponsored Data program inhibits competition, harms consumers, and violates Open Internet rules. It asks AT&T to answer a series of questions about its Sponsored Data practices.
We find that those responses fail to alleviate the serious concerns expressed in our November 9 letter regarding the potential anti-competitive impacts of a wholesale Sponsored Data program for zero-rated mobile video services. Indeed, your submission tends to confirm our initial view that the Sponsored Data program strongly favors AT&T's own video offerings while unreasonably discriminating against unaffiliated edge providers and limiting their ability to offer competing video services to AT&T's broadband subscribers on a level playing field.
A similar letter sent to Verizon expresses concern over the "FreeBee Data 360" program and says it has the potential to "hinder competition and harm consumers" because Verizon does not need to pay to participate in the Sponsored Data program when it exempts its own app, but competing content providers do.
The position that the participation of Go90 in FreeBee Data 360 is the same as that of third parties, however, fails to take account of the notably different financial impact on unaffiliated edge providers. For example, while there is no cash cost on a consolidated basis for Verizon to zero-rate its own affiliated edge service, an unaffiliated edge provider's FreeBee Data 360 payment to Verizon is a true cash cost that could be significant.
AT&T and Verizon have responded to the letters sent by the FCC in statements given to the media. AT&T says the government should not take away a service that's saving customers money, while Verizon says its practices are good for consumers, non-discriminatory, and consistent with the rules.
The two carriers have been given a December 15 deadline to respond to the FCC's concerns.
Apple today seeded the fifth beta of an upcoming
iOS 10
.2 update to developers and public beta testers, four days after seeding the
fourth beta of iOS 10.2
and more than a month after releasing
iOS 10.1
, the first major update to
iOS 10
.
Registered developers can download the iOS 10.2 beta 5 from the Apple Developer Center or over-the-air with the proper configuration profile installed.

iOS 10.2 introduces new emoji, such as clown face, drooling face, selfie, face palm, fox face, owl, shark, butterfly, avocado, pancakes, croissant, and more. There are more than a hundred new emoji, including several profession emoji available in both male and female genders, such as firefighter, mechanic, lawyer, doctor, scientist, and more. Apple has also redesigned many existing emoji, adding more detail to make them look much more realistic.
Along with new emoji, iOS 10.2 includes new wallpaper, new Music sorting options and buttons for Repeat and Shuffle, new "Celebrate" and "Send with Love" Screen Effects, an option for preserving camera settings, Single-Sign On support for watching live TV via apps, and the official "TV" app that was first introduced at Apple's October 27 event.
The TV app serves as an Apple-designed TV guide that aims to simplify the television watching experience and allow users to discover new TV shows and movies to watch.
The TV app is available on iOS devices and the
Apple TV
, and in iOS 10.2, the "Videos" app has been replaced entirely with the new "TV" app, which will now serve as the iOS TV and movie hub.
Apple has called iOS 10 its "biggest release ever" for iOS users, with a revamped lock screen, a
Siri
SDK for developers, an overhauled Messages app, a dedicated "Home" app for HomeKit users, new facial and object recognition capabilities in Photos, and redesigned Maps and
Apple Music
apps.
Apple has
posted a message
on its Chinese website to address
unexpected battery shutdowns affecting some iPhone 6s models
, noting the issue is related to some batteries having been overexposed to "controlled ambient air" during the manufacturing process (via
Business Insider
).

We found that a small number of iPhone 6s devices made in September and October 2015 contained a battery component that was exposed to controlled ambient air longer than it should have been before being assembled into battery packs. As a result, these batteries degrade faster than a normal battery and cause unexpected shutdowns to occur. It's important to note, this is not a safety issue.
Apple added that iPhones are designed to shut down automatically under certain conditions, such as extremely cold temperature. In this case, some iPhone 6s models are shutting down with around 30% battery percentage remaining to protect the device's internal components from low voltage.
Apple said it has investigated other factors that could potentially cause an iPhone to shut down unexpectedly, but it has not identified any new factors. Nevertheless, the company said it will continue to monitor and analyze customer reports. Apple reiterated the battery issues are not a safety concern.
Apple
launched a repair program
earlier this month offering free battery replacements for affected iPhone 6s models. These devices fall within a limited serial number range manufactured between September 2015 and October 2015. Apple has since launched a tool to
check if your serial number is affected
.
Apple is also offering refunds to customers who previously paid to have their eligible iPhone 6s battery repaired or replaced. Apple recommends customers experiencing iPhone 6s battery issues visit an Apple Store or an Apple Authorized Service Provider, or
contact Apple Support
.
New research conducted by a global independent safety firm has revealed that 99 percent of fake Apple chargers sold online fail a basic safety test (via
BBC
).
The tests were commissioned by the U.K.'s Trading Standards and undertaken by Illinois-based global safety specialists
UL
. The insulation tests applied a high voltage to the chargers, which were bought online from eight different countries, including the U.S., China, and Australia.

According to the results, only three out of 400 counterfeit chargers were found to have adequate insulation to ensure protection against electric shocks. Leon Livermore, the chief executive of
Chartered Trading Standards Institute
, described the counterfeit chargers sold online as an "unknown entity" and urged shoppers to buy electrical goods only from trusted suppliers.
"It might cost a few pounds more, but counterfeit and second-hand goods are an unknown entity that could cost you your home or even your life, or the life of a loved-one," he said.
Earlier this week, Amazon acknowledged a
worsening counterfeit problem
on its site and said it had made fighting the fake products a "major goal" going forward. The announcement followed a
lawsuit filed by Apple
last month against a company it accused of selling fake power adapters and cables on Amazon. Apple conducted its own tests and said it found that almost 90 percent of so-called genuine Apple products and accessories it had purchased from Amazon over the last nine months were actually counterfeit.
"Counterfeit electrical goods are likely to be poor quality and in the worst cases unsafe," said Gillian Guy, chief executive of the U.K.'s
Citizens Advice
. "Look out for tell-tale signs of counterfeiting such as mistakes in brand names or logos, and check plugs for safety marks - all genuine electrical items made in the EU should have a CE mark on them."
Trading Standards
included guidelines in its press release
to help consumers in the EU spot a fake charger, advising them to check pin size, look for regulation markings, warnings and instructions. In addition, Citizens Advice urged consumers not to overcharge appliances and to never cover devices when charging or use a charger with a cracked case or frayed cable.
Over 400 Apple retail stores around the world
have red logos today
, in recognition of World AIDS Day. The logos, which Apple has put up at its stores for the last several years on December 1, are meant to raise awareness for the global fight against AIDS.
Earlier this week, Apple
announced plans
to donate $1 to partner charity
(RED)
for every
Apple Pay
purchase made at an Apple Store, on Apple.com, or through the Apple Store app as part of a World AIDS Day campaign. Apple has pledged to donate up to $1 million during the event, which will last until December 6.
Bank of America is also making a donation for every Apple Pay transaction made using its cards from December 1 to December 7, with plans to donate up to $1 million.

In addition to its Apple Pay promotion, Apple has released several new PRODUCT(RED) items over the course of the last month, including an
iPhone 7 Smart Battery Case
, an
iPhone SE case
, a
Beats Pill+ Portable Speaker
, and
Beats Solo3 Wireless Headphones
. Throughout the year, a portion of the proceeds from PRODUCT(RED) sales goes to The Global Fund to put a stop to AIDS.
Several
App Store apps
are also offering limited-edition custom (RED) content for World AIDS Day, and all in-app purchase proceeds will be donated. Participating apps include popular titles like Best Fiends, Boom Beach, Clash of Clans, Candy Crush Jelly Saga, Farm Heroes Saga, PewDiePie's Tuber Simulator, Hay Day, Plants vs. Zombies Heroes, and more.
Apple Stores around the world are @RED today for #WorldAIDSDay. Together we can #endAIDS. pic.twitter.com/yFrLua7IoR

— (RED) (@RED) December 1, 2016
The (RED) initiative has raised more than $365 million to date to stop AIDS in Ghana, Kenya, Lesotho, Rwanda, South Africa, Swaziland, Tanzania, and Zambia. Funds raised by (RED) are donated to The Global Fund, a group that works to end AIDS, tuberculosis, and malaria as epidemics.
Apple is one of (RED)'s biggest contributors and has donated
nearly $120 million
over the last 10 years.

Two weeks after launching an
iPhone 6s battery repair program
, Apple has released a tool that allows
iPhone 6s
owners to check whether their device is affected by the problem.
An
updated page for the iPhone 6s program
includes an option to enter a serial number to determine whether an iPhone 6s is eligible for a free battery replacement.
A small number of iPhone 6s models manufactured between September and October of 2015 have a faulty battery, which can cause the iPhone 6s to unexpectedly shut down.
Devices that fall into the eligible manufacturing date will be able to receive a new battery from Apple at no charge should they exhibit the unexpected shutdown issue. Devices must be in good working condition to receive a battery replacement -- Apple won't swap it out if there's an issue like a cracked screen that could impair the battery replacement.
iPhone 6s owners with an eligible device can visit an Apple retail store, an Apple Authorized Service Provider, or call Apple Support for assistance with the issue. Customers who have already paid to have their iPhone 6s batteries replaced can receive reimbursement from Apple for the repair costs.
Apple has released updated audio drivers to fix a major issue causing blown out speakers on new
MacBook Pro
models running Windows 10 with Boot Camp.

Earlier this month, a number of users began
noticing crackling or distorted sound
coming from the left, right, or both speakers on the new MacBook Pro, oftentimes shortly after installing and running Windows 10 with Boot Camp. These issues persist even when affected users boot back into
macOS Sierra
.
MacRumors
reader tianhuailiu — edited slightly for clarity:
"I used Boot Camp to install Windows and the right speaker started producing crackling sounds. It sounds like something broke inside the speaker. Every time I log in on Windows and try doing something with the speaker driver, either the left or right speaker produce a crackling sound. I have to return the MacBook Pro right now. Right now both my speakers crash both in macOS Sierra and in Windows, and they can only produce half of the original volume.
The damage to the speakers appears to be permanent once it occurs, requiring users to contact Apple to exchange their new MacBook Pro for a replacement unit. Unfortunately, due to limited stock, some of these users are now faced with waiting several weeks for their MacBook Pros to be swapped out.
The new Boot Camp audio drivers are available through Apple Software Update on the Windows side for both 13-inch and 15-inch models, although the issue appears to primarily affect the larger of the two. The new drivers, of course, are of no help to users who have already blown out their speakers.
While new drivers are available, late 2016 MacBook Pro users should exercise caution when running Windows 10 with Boot Camp due to the severe nature of the problem. As a temporary workaround, some users have plugged in headphones during the booting process until installing the updated drivers.
After installing the updated drivers, some MacBook Pro users appear to be experiencing issues with low volume on both Windows 10 and macOS Sierra, but the underlying problem remains unclear. Affected users should contact Apple or schedule a Genius Bar appointment for further support.
The issue does not affect older MacBook Pro models or Windows virtualization software such as VMware Fusion and Parallels Desktop for Mac.
Update:
Apple has
released a support document
confirming the problem and advising users to update to the new drivers to avoid speaker issues.

Apple is putting together a team of robotics and data-collection experts who will use drones, and "new indoor navigation features," to bolster and further improve the quality of
Apple Maps
. The move is said to be positioned as a method to catch up with Google, the longtime leader in the mapping field (via
Bloomberg
).
The drones will be able to capture and update Apple Maps at a far quicker rate than Apple's collection of GPS data-collecting minivans, which
began appearing
in the United States in early 2015.
In addition, a new feature is said to be coming to Maps that will let users
view the insides of buildings
, thanks to its Indoor.io and
WifiSLAM acquisitions
, and overall improvements will be made to navigation within the app.
Apple wants to fly drones around to do things like examine street signs, track changes to roads and monitor if areas are under construction, the person said. The data collected would be sent to Apple teams that rapidly update the Maps app to provide fresh information to users, the person added.
According to documents gathered by
Bloomberg News
, Apple already filed for an exemption from the Federal Aviation Administration to be able to fly drones for commercial purposes, and was granted approval to "operate an unmanned aircraft system to conduct data collection, photography, and videography." According to current rules, Apple's drone fleet would be restricted from flying over people and buildings, would be designated to operate only in daytime, and could only be flown by licensed pilots.
One of the pilots is said to have already been hired from Amazon's fledgling Prime Air program, and they will join the Apple Maps drone team at its base in Seattle, Washington. The indoor mapping initiative is said to be moving forward at the same pace as the drone fleet, with Apple's hope being to help customers navigate airports "and other high-traffic buildings like museums" using their iPhones. This feature, along with a Maps update that will provide users "better guidance for changing lanes while driving," is believed to launch next year.
Apple Pay
today launched in Spain, marking the 13th country where the mobile wallet service is available for Apple customers. The news follows a report published yesterday by Spanish website
Applesfera
that said Apple Pay would launch in the country on December 1.
Today, Apple Pay's availability in Spain began through a partnership with
Amex
and
Banco de Santander
. Credit and debit cards issued by Carrefour and Ticket Restaurant are also accepted. The full list of Apple Pay retail partners and compatible apps can be found on Apple's
Spanish website
.

Banco Santander today brings its customers Apple Pay, an easy, secure and private way to pay that's fast and convenient. Santander is the first Spanish financial institution to offer Apple Pay to its customers. Redsys and Mastercard collaborated in the initiative. "Apple Pay shows we are committed to collaborate and to bring innovation and new technology to our customers to make their payments easier, faster and more secure," said Rami Aboukhair, country head of Santander Spain. "We are convinced our customers will love it."
At participating retailers, Apple Pay allows customers to pay for meals, clothes, groceries, and other items through a simple one-tap payment solution that uses existing NFC technology, and the service has slowly been adding
additional retail partners
since its launch in 2014. Apple Pay is also available within some apps, and is now available
on the web
in
iOS 10
and
macOS Sierra
.
After today, Apple Pay is now available in the U.S., UK, China, Australia, Canada, Switzerland, France, Hong Kong, Russia, Singapore, Spain, Japan, and New Zealand. Most recently, Apple Pay
launched in Japan
with the support of the country's widely adopted FeliCa payments standard, meaning only
iPhone 7
, iPhone 7 Plus, and
Apple Watch Series 2
models that are sold in the country can be used for Apple Pay transactions there.