Samsung in 2019 debuted the first folding smartphone,
the Galaxy Fold
, which is designed to convert from a 4.6-inch smartphone into a 7.3-inch tablet thanks to a hinge in the middle of the device.
Samsung's Galaxy Fold is super expensive and reviewers have experienced
devices that break
after just a couple of days of use, but foldable smartphones are a trend right now, and a trend that Apple might one day adopt.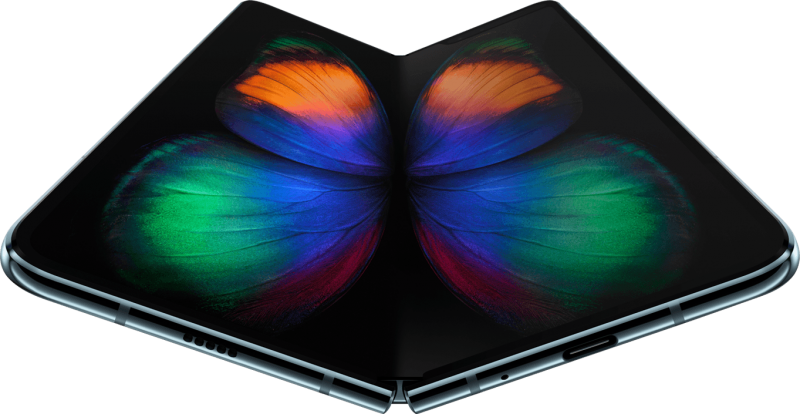 Samsung's Galaxy Fold
Foldable iPhone Rumors
Hints of a foldable ‌iPhone‌ kicked off
in 2016
when rumors suggested LG display would be mass producing foldable displays for smartphones in 2018 and supplying them to companies like Apple and Google.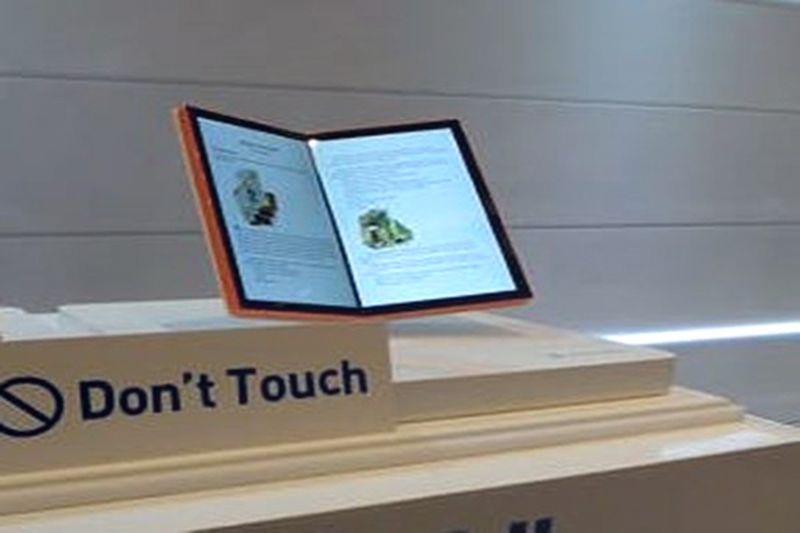 Foldable display concept from LG
A 2017 rumor kept the folding ‌iPhone‌ concept alive, indicating Apple was
partnering up with LG
to develop an ‌iPhone‌ with a foldable display. LG has a number of foldable display prototypes that use flexible OLED panels, including one that folds over like a book and a second that rolls up like a newspaper.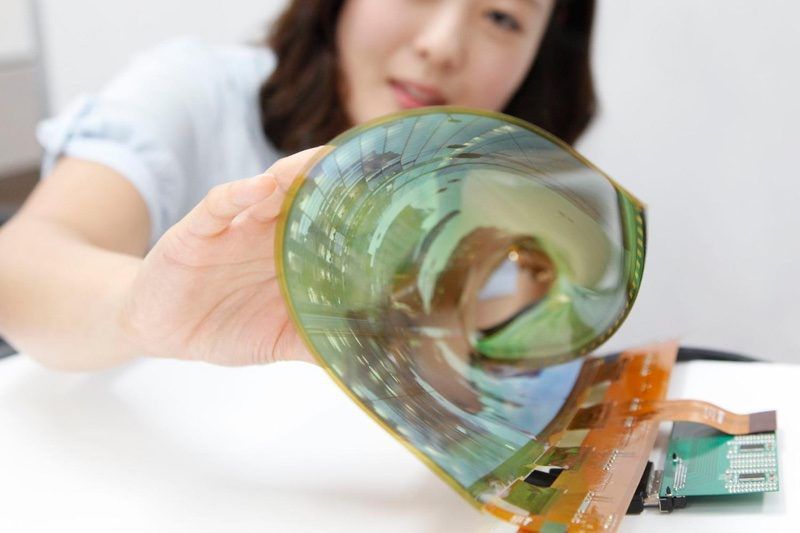 Another foldable display concept from LG
More recently, Samsung has
offered to supply
foldable displays to Apple for use in future iPhones, and Apple supplier Corning is working on a foldable glass solution. Corning is a current Apple supplier, and
foldable glass from Corning
sounds promising for a future ‌iPhone‌.
What's never been clear is if Apple has a foldable ‌iPhone‌ in active development or when such a device might launch. The 2019 ‌iPhone‌ lineup will look like the 2018 ‌iPhone‌ lineup with three standard iPhones in 5.8, 6.1, and 6.5-inch sizes, and thus far, there have been no foldable ‌iPhone‌ rumors for 2020 either.
Foldable ‌iPhone‌ Patents
Apple patents all kinds of things that never become finished products so patents aren't necessarily a reliable way to predict what's in development, but Apple has a few foldable ‌iPhone‌ patents.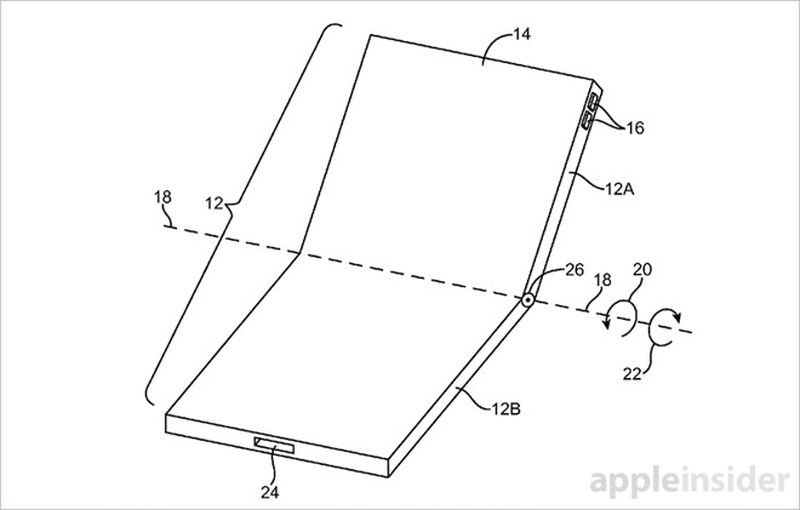 Apple's first
foldable iPhone patent
surfaced in 2016, describing a smartphone that folds in half horizontally using a flexible OLED display and a hinged metal support structure. Both halves of the display remain accessible when the phone is shut, and there are also drawings depicting devices with multiple folds.

A 2019 patent application describes foldable smartphone with a built-in
heating element
or display heating feature to cut down on failures at the fold in cold temperatures, a problem that has the potential to impact foldable smartphones.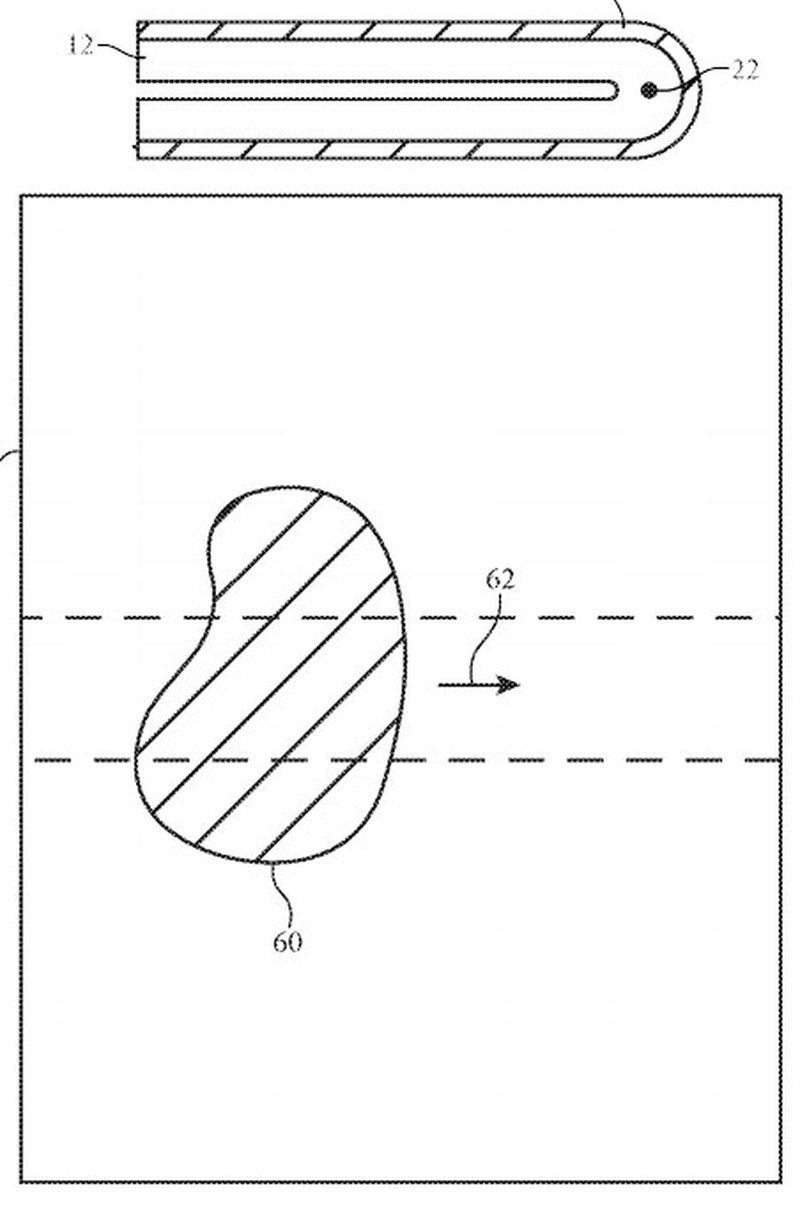 When Will Apple Launch a Foldable ‌iPhone‌?
There's no concrete evidence at this time that a foldable ‌iPhone‌ is in the works for a near future launch. A note from a Bank of America Merrill Lynch analyst in 2018 suggested a foldable ‌iPhone‌ would
come in 2020
, but there have been no other similar predictions.
We're already seeing some rumors about the 2020 iPhones and none of those rumors have mentioned foldable ‌iPhone‌ technology. A foldable ‌iPhone‌ is unlikely to come out before 2021 for that reason, if one is in the works at all.
What Will Apple's Foldable ‌iPhone‌ Look Like?
With no concrete rumors about a foldable ‌iPhone‌ in the works, there's no word on what form a foldable device might take.
As reference examples, we've seen foldable smartphones that fold vertically both inwards and outwards from Samsung and Huawei. Apple's patents have featured a device that folds horizontally and is not quite as wide as smartphones from Huawei and Samsung's versions, but Apple's patents are conceptual.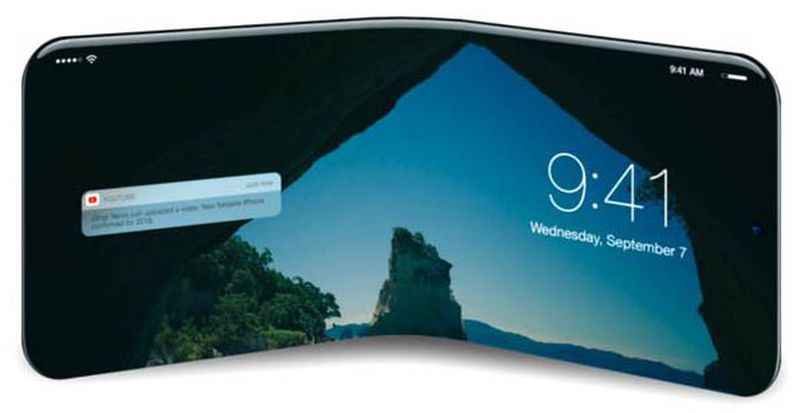 Foldable ‌iPhone‌ concept
We don't know what Apple's foldable smartphone might look like until it's further along in development.
What's the Competition?
As mentioned above, Samsung has come out
with the Galaxy Fold
, a $1,980 smartphone that folds in half inwards thanks to a hidden hinge in the middle.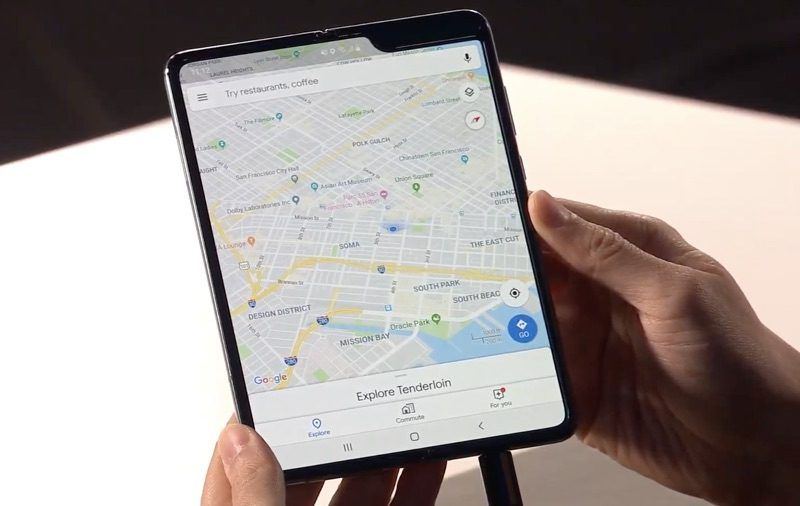 Samsung's Galaxy Fold
Early reviews for Samsung's device
haven't been great
, so it remains to be seen if the foldable smartphone trend will catch on. Samsung has
other folding smartphones in the works
, though, so it sounds like the South Korean company isn't ready to abandon a trend that it kicked off.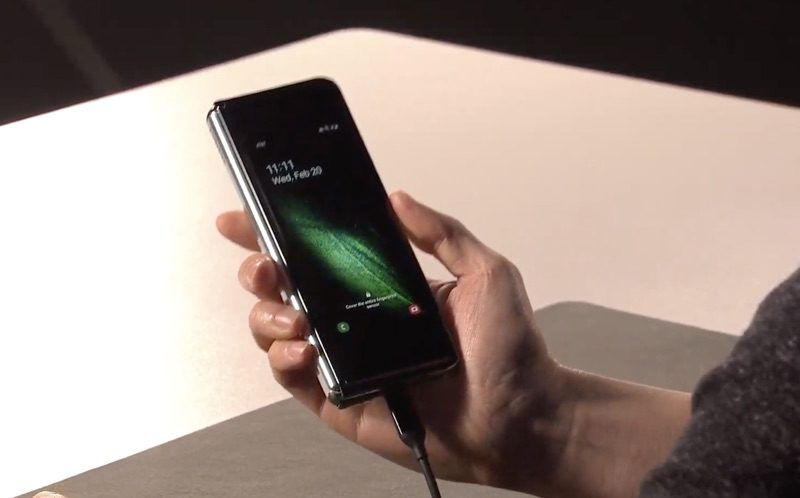 Samsung's Galaxy Fold
Huawei has also come out with a folding smartphone,
the Mate X
, which is priced at $2,600. Unlike the Galaxy Fold, the Mate X folds outwards instead of inwards, which gives it a display on both sides when closed. The Mate X measures in at 6.6 inches in smartphone mode and 8 inches when expanded.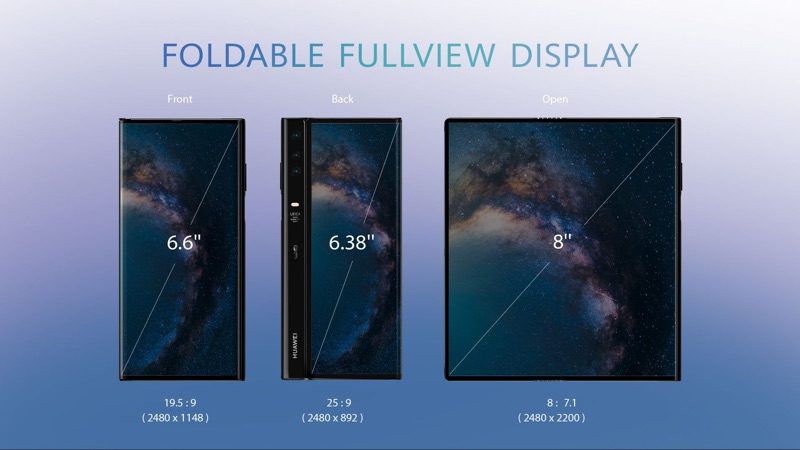 Huawai's Mate X
Guide Feedback
Have questions or feedback on our foldable ‌iPhone‌ guide?
Send us an email here
.
Related Articles