Most Apple products come with a one-year limited warranty that covers hardware failures and manufacturing defects, and up to 90 days of complimentary technical support. To extend your coverage further, Apple offers AppleCare+ or the AppleCare Protection Plan. With the added initial cost, deductibles, and varying price points across the Apple product lineup, is AppleCare+ worth it?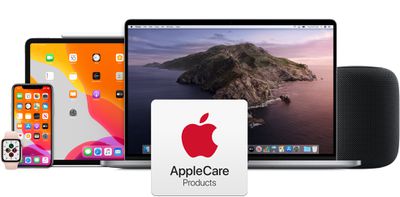 In most countries and regions, customers have 60 days after an initial iPhone, iPad, or Apple Watch purchase to upgrade to AppleCare+ For Macs and Apple TVs, AppleCare can be added up to one year after a device is first purchased, though this is only available in some countries and regions.
For many Apple devices, the extended coverage can be activated via the Settings app. Subscription options are also now available and can extend AppleCare indefinitely.
AppleCare+ coverage varies slightly depending on your territory. For example, AppleCare+ with theft and loss coverage is unavailable outside of the United States and Japan. Before purchasing AppleCare+, you should look into the exact terms of coverage in your country because of these variations.
Standard Warranty
The standard warranty that comes free with your device is simply a limited warranty, the which is very common for consumer devices. This warranty guarantees that the product will work as expected for up to a year, or two years for the Apple Watch Edition. If something materially breaks within that timeframe, and it is through no fault of the user, Apple will fix it free of charge.
This warranty is also automatically applied no matter where you buy the product, and it is transferable to a new owner if the item is passed on within a year. To transfer the warranty, you simply need to provide the buyer with your proof of purchase. Some limitations apply and the length of the standard warranty may vary based on your country.
AppleCare and AppleCare+
Beyond the standard one-year warranty, Apple offers AppleCare service and support plans to provide additional coverage.
For most products, Apple's extended warranty plan is known as AppleCare+, which provides up to two or three years (depending on the product) of hardware coverage, as well as coverage for accidental damage. Apple used to limit this to two incidents of accidental damage every 12 months (subject to service fees), but changed it to unlimited repairs (with deductible) in September 2022.
AppleCare+ Summary
Extended warranty for up to two years (three years for Macs or Apple Displays), or longer with month-to-month
Covers hardware failures and accidental damage, subject to service fees
Priority access to Apple support by chat or phone
Express replacement service
Covers two incidents of theft or loss for an additional fee (available for the ‌iPhone‌ only)
AppleCare Features

AppleCare significantly extends standard limited warranty and expands its remit. For most Apple products, such as the ‌iPhone‌ and ‌iPad‌, AppleCare provides two years of coverage from the date the service was purchased, and for Mac or Apple Displays, it adds an additional three years of coverage. This extended duration is one of the main benefits of AppleCare. AppleCare also extends phone and chat support for the duration of the coverage, and adds priority access.
Apple in the U.S. and a few other countries offers month-to-month AppleCare+ payments that can extend coverage for more than two years.
Repairs
AppleCare covers the costs of any repairs your device may need for the duration of the cover, but only where it is the result of a hardware failure and not accidental damage.
iPhones, iPads, and Apple Watches are also eligible for the Express Replacement Service, which allows you to request and receive a replacement device before you send your original damaged device in for repair.
Accidental Damage
As of September 2022, AppleCare+ covers up to an unlimited number of accidental damage incidents, such as liquid damage or broken screens, up from two incidents every 24 months previously.
With accidental damage, there is a fixed deductible depending on the type of damage and the device. This is designed to discourage customers from claiming on non-essential incidents.
Although you still have to pay the deductible, the repair prices with AppleCare+ are generally much cheaper than for standard repairs through Apple. For example, if you have broken your ‌iPhone‌'s screen, a replacement is only $29. If the ‌iPhone‌ has other damage in addition to the screen, the fee is $99. Out of warranty, a screen replacement can cost up to $329. In this instance, AppleCare+ significantly reduces the costs of repair, and with the Express Replacement Service, the process should be reasonably effortless.
Loss or Theft
AppleCare+ offers coverage against loss or theft, which allows you to get a replacement device if needed. However, there is an additional fee for this type of coverage on top of the regular AppleCare+ price, in a package called "AppleCare+ with Theft and Loss." AppleCare+ with theft and loss cover adds up to $100 to the price of AppleCare+, and the plan is only available for the ‌iPhone‌.
This plan allows for two incidents of accidental damage, theft, or loss coverage every 12 months, providing you keep Find My enabled on your lost device. There are also still deductibles for replacing a lost or stolen ‌iPhone‌. For up to $269 per incident, you will be able to replace a lost or stolen ‌iPhone‌ up to two times per year.
AppleCare Availability and Pricing
Apple offers AppleCare plans on a range of devices, and the cost of the plan varies depending on which device it covers. Generally, the more expensive the device, the more AppleCare costs.
In addition to the standard one-time purchase option, Apple also offers AppleCare+ via a monthly recurring payment plan for iPhones, iPads, and Apple Watches in certain countries. Pricing varies depending on the cost of AppleCare+ for your device, but a $199 plan will equate to $9.99 per month, and a $299 plan will equate to $14.99 per month. AppleCare+ is therefore more expensive when paid monthly, but it does offer flexibility to cancel it early or extend it beyond the standard coverage term.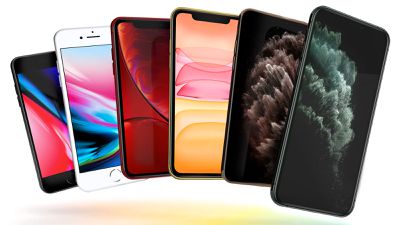 Other Coverage Options
If you are considering AppleCare, it may be worth exploring insurance plans offered by other companies for your device. Many banks, cell phone service providers, and renter's and homeowner's insurance policies cover devices. Some third-party Apple retailers may also offer an extended service plan with your purchase.
Other third-party warranty providers and insurance companies may offer device insurance policies that offer equivalent or better coverage than AppleCare, so it is worth exploring what policies are available for your Apple device in your jurisdiction. Many of these are also available via a monthly subscription and may beat the cost of AppleCare.
Is AppleCare Worth It?
Whether or not you should purchase AppleCare depends on how you use your Apple device, and how much risk and expense you are willing to take.
If you are prone to dropping or damaging your device, the argument moves towards adding AppleCare+. Similarly, additional loss and theft coverage will be dependent on how likely you believe you are to lose your device or have it stolen. Ultimately, some users are simply more careless with their devices, and for those people, AppleCare+ is worth it.
In general, the editors at MacRumors feel that AppleCare is worth getting for Apple laptops that you plan on keeping for longer than one year, and ‌iPhone‌, iPads, and Apple Watches due to the accidental damage coverage. For Apple TVs and HomePods, we generally don't see the need, and for desktop Macs and displays it becomes more of a personal judgement call.
Overall, AppleCare significantly reduces the stress and cost of accidental damage repairs or replacement devices, and eliminates the cost of repairing hardware failures, but it is a notable extra expense for coverage that still has some deductibles and limitations on claims. AppleCare is certainly not essential, and can be worth the additional peace of mind.