Apple Black Friday 2021
Keep track of all the best Apple deals.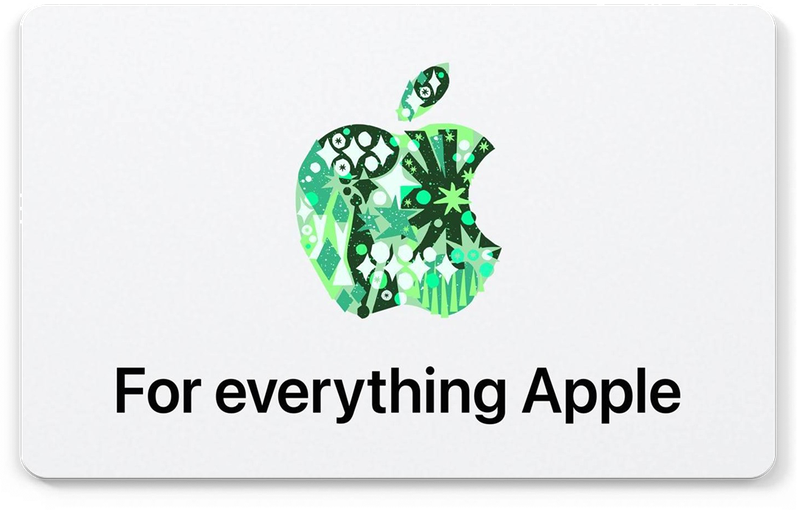 Black Friday 2021
Black Friday, which takes place on November 26 in 2021, is a major shopping holiday in the United States. During the event, retailers across the country drop their prices on thousands of items, hoping to lure shoppers to their stores and websites.
Apple products on the cheap are highly desired, and in recent years, retailers have offered some fantastic deals. We'll be gathering up a list of all the retailers, both online and in-store, offering discounts on iPhones, iPads, iPods, MacBooks, HomePod mini, Beats headphones, AirPods, Apple accessories, software, and more.
This roundup will be updated often as Black Friday approaches. We'll highlight the very best deals that are being offered this year so MacRumors readers know where to go for the best discounts. If you spot a good deal or have a site offering a Black Friday discount, make sure to send us an email at tips@macrumors.com.
It's important to note that many of the Black Friday deals we'll be listing below will be limited, especially those that are "doorbusters," or specific sales designed to draw people into a store. These kinds of deals tend to go quickly as stores have a limited amount of supply, so in some cases, it's best to take advantage of a deal as early as possible.
Because deals can vary between stores and locations, we recommend double-checking these prices on in-store deals with your local retailers before heading out to shop.
Our Top Picks
Here we've gathered our top picks for Black Friday 2021, showcasing the all-around best savings you can find this holiday season.
Black Friday Deals by Store
Popular store chains that are offering Black Friday deals both at brick and mortar locations or online are listed below, with each of the Apple-related deals organized by product type.
Apple
Similar to years past, Apple's Black Friday savings in 2021 will focus on gift cards bundled with purchases of select Apple products on Apple.com. This shopping event begins on November 26 and will run through Monday, November 29.

The promotion will be valid for all customers who purchase eligible products either at an Apple Store, by phone at 1-800-MY-APPLE, or online. See the eligible product purchases listed below.
$50 for iPhone 12, iPhone 12 mini, and iPhone SE

$75 for second or third-generation AirPods, AirPods Pro, and AirPods Max

$50 for Apple Watch SE and Apple Watch Series 3

$100 for 11-inch and 12.9-inch iPad Pro

$100 for MacBook Air, 13-inch MacBook Pro, and Mac mini

$200 for 27-inch iMac

$50 for Apple TV 4K and Apple TV HD

$50 for 2nd-generation Apple Pencil, Smart Keyboard Folio, MagSafe Duo Charger, AirTag four pack, and Magic Keyboard

$50 for Beats Studio3 Wireless, Solo3 Wireless, and more
As apparent from the list, in line with previous years, Apple is excluding newer iPhone, Apple Watch, and Mac models from its gift card promotion. As a reminder, Apple Store gift cards can be utilized for several purchases, including products, accessories, music, movies, TV shows, iCloud, and more.
Target
At Target this year you can expect to save on numerous Apple products, including the Apple Watch SE, AirPods Pro, and various MagSafe accessories. Target also has solid deals on new video games, 4K TV sets, wireless headphones, and more. Visit Target.com to see the full Black Friday ad.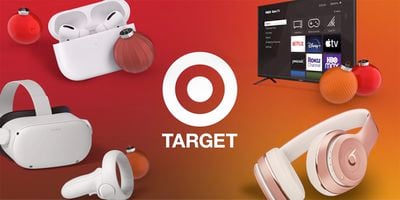 Like other stores, Target's event is more of a week of sales rather than just one day. The retailer kicks things off on Sunday, November 21, and deals will come in and out all the way through Saturday, November 27. This means that you'll be able to get a lot of shopping done ahead of the 26th, but there will be a few deals available only on that day.
Sunday, November 21 - Online sales begin

Thursday, November 25 - Stores closed, online sales continue

Friday, November 26 - Specific opening hours vary by location
There are quite a few solid deals across numerous product categories at Target this year, although many do overlap with other retailers as well. You can get the Nintendo Switch bundled with Mario Kart 8 and three months of Nintendo Online for $299.99, a free $50 Target gift card when purchasing any Oculus Quest 2 VR headset, and the usual collection of major TV set discounts.
Apple
For Apple products, you can get up to $250 off an iPhone 12 or an iPhone 13 when adding a new line, or up to $50 off when upgrading. You'll also get a $140 Target gift card when activating an iPhone SE (2nd gen) in stores.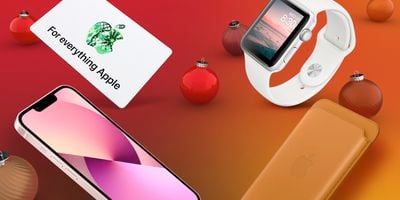 One of the more notable Apple-related offers at Target will net you a $15 Target gift card when you purchase $100 or more in Apple Gift Cards. Retailer-specific gift card offers like this are now the only deals available for Apple Gift Cards, so if you're a regular Target shopper this one could be the best for you.
Below you'll find Target's best deals on Apple products this Black Friday, but if you're shopping for the AirPods Pro, you'll do better heading to Walmart. That retailer has the AirPods Pro with MagSafe Charging Case for just $159.00, compared to Target's sale price of $189.99.
TVs
Audio
Smart Home
Video Games
Like all of the other major retailers, and similar to previous holiday seasons, Target is offering the Nintendo Switch bundle with Mario Kart 8 Deluxe and three months of Nintendo Switch Online for $299.99. You can also shop for some deals on Switch games, including Super Mario Bros. U Deluxe, The Legend of Zelda: Link's Awakening, Super Mario Maker 2, and more for $39.99.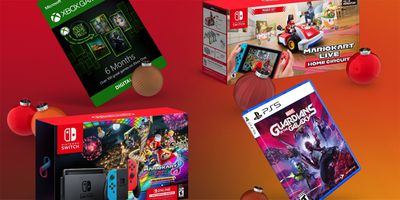 Target will also have Ring Fit Adventure on sale for $54.99 ($25 off), Mario Kart Live: Home Circuit for $59.99 ($40 off), and you can get a free Mario plush when purchasing Super Mario Odyssey or Super Mario Party.
Other video game deals include $29.99 games like Deathloop, Guardians of the Galaxy, Sackboy: A Big Adventure, Spider-Man: Miles Morales, and more. There's also games on sale for $39.99, like Far Cry 6, Death Stranding: Director's Cut, Demon's Souls, and more. In total, video game sales start as low as $14.99 on select games. Target will also offer $20 off game subscription services like PlayStation Plus and Xbox Game Pass.
Walmart
Walmart will kick off Black Friday week on Monday, November 22 at 7 p.m. online, and stores will open Friday, November 26 at 5 a.m. local time. Of course, Walmart+ subscribers get to shop four hours early for online deals during the holiday season. Visit Walmart.com to see the full Black Friday ad.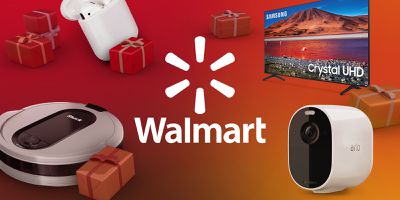 Monday, November 22 - Online sales begin at 7 p.m. (3 p.m. for Walmart+ users)

Thursday, November 25 - Stores closed, online sales continue

Friday, November 26 - Stores open at 5 a.m. local time
Apple
Starting with Apple products, you can get up to $750 in Walmart eGift cards when purchasing select smartphones. You'll need to activate these devices on a qualifying installment plan and have an eligible trade in as well. For Apple, that includes the following deals:
$300 eGift card for iPhone 13, 13 Pro, 13 Pro Max, and 13 mini

$500 eGift card for iPhone 12 Pro Max

$450 eGift card on iPhone 12 Pro

$350 eGift card on iPhone 12
There are a few other Apple deals to note, particularly Walmart's introduction of a new all-time low price on the AirPods Pro with MagSafe Charging Case. You can get this version of the AirPods Pro for just $159.00, down from $249.00. This is looking to be the best price around on Black Friday, and beats Target's price by about $30.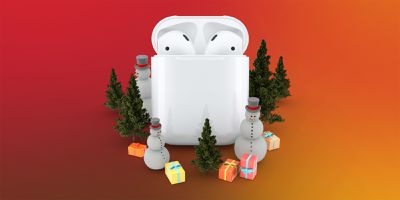 TVs
Video Games
Video game sales start at $14 at Walmart this year, and you can get games like Mario+Rabbids Kingdom Battle, LEGO Worlds, Watch Dogs Legion, and more at this price. $20 games include Assassin's Creed: Valhalla, The Last of Us Part II, Resident Evil: Village, and more.
Moving to $25 games, these include Deathloop, Back 4 Blood, Just Dance 2022, and more. Most of the latest releases are priced between $35 and $39, including Far Cry 6, Guardians of the Galaxy, Ratchet and Clank: Rift Apart, and Spider-Man: Miles Morales.
Walmart will of course also have the Nintendo Switch bundle with Mario Kart 8, and select Switch games at $35, like Breath of the Wild and Super Mario Bros. U Deluxe. You can also save on game subscription services, including 12 months of PS Plus at $39.99 ($20 off).
Best Buy
Best Buy isn't offering as many Apple-related discounts as other retailers, but you can still find some solid overall sales this week at the retailer. The headliner of its Apple-related offers is a $50 markdown on the Beats Studio Buds, available for $99.99 beginning on Thanksgiving Day.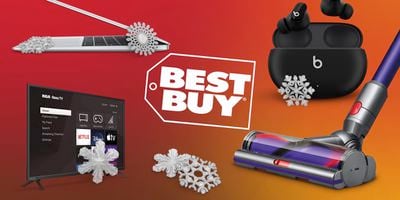 Like other stores, Best Buy's event is more of a week of sales rather than just one day. The retailer kicked things off on Sunday, November 21, and deals will come in and out all the way through Black Friday.
Sunday, November 21 - Online sales begin

Wednesday, November 24 - MacBook Air deals begin

Thursday, November 25 - Stores closed, online sales continue

Friday, November 26 - Specific opening hours vary by location
Best Buy's early Black Friday sale is focused on a variety of TV sets, including those from brands like Sony, Insignia, Samsung, Toshiba, LG, and more. There are also a few deals on sound bars to pair with a new TV setup, like Samsung's HW-Q65T 7.1ch Sound Bar with Dolby Atmos for $279.99 ($220 off).
Best Buy is already offering solid deals on video games as well, many of which are reaching prices that we're expecting to see on Black Friday. Standouts in the sale include Deathloop for $29.99 ($30 off) and Guardians of the Galaxy for $29.99 ($30 off).
Best Buy is also currently offering deals on the AirPods lineup, but we recommend waiting for better deals later this week. For example, the retailer has the AirPods Pro for $189.99 ($60 off) right now, but Walmart is set to have these for $159.00 later today, a record low price.
If you shop more at Best Buy than Target, you can get a $15 Best Buy gift card when purchasing a $100 Apple Gift Card. This offer is the same as Target's deal, so it just comes down to which retailer you want a $15 gift card from.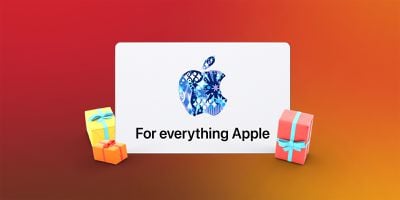 Otherwise, the live sale is offering deals on Windows laptops, Google Nest smart home products, Amazon smart speakers, Beats headphones, Dyson vacuums, kitchen appliances, and much more. Best Buy says that there are thousands of deals live right now, so you can shop for more on the company's website.
On Sunday, November 21 Best Buy also opened up a handful of new discounts on its website and they're all now live, headlined by the Nintendo Switch with Mario Kart 8 Bundle for $299.99. With a free copy of Mario Kart 8 and three months of Nintendo Online, you're saving about $65.
Best Buy is also matching Target's offer on the Oculus Quest 2 VR headset. When purchasing the product, you'll get a $50 Best Buy e-gift card. Lastly, the new deals include $280 off KitchenAid Pro 5 Series stand mixers and $100 off Dyson's Cyclone V10 Animal Vacuum.
On Wednesday, November 24, just one deal is expected to appear on Best Buy's website, offering $150 off select models of the MacBook Air. We've seen these models get discounted by as much as $200, so while Best Buy may be offering solid markdowns we may see steeper discounts during the week.
Similar to Wednesday, on Thanksgiving day shoppers can expect one major deal added to Best Buy's week-long event. The retailer will be taking $50 off the Beats Studio Buds, dropping the new earphones to just $99.99.
Amazon
Amazon will start its main Black Friday sale on Thursday, November 25. These deals will run through Black Friday and of course into Cyber Monday.
Amazon will have up to 30 percent off select TVs from Samsung, Sony, and LG, up to 29 percent off Garmin watches, and up to 30 percent off desktops, laptops, monitors, and tablets.
There will also be up to 42 percent off Alexa-enabled devices like the Echo Show 5, Echo Buds, Echo Frames, and more. The Amazon Fire TV and Kindle Oasis will also see up to 30 percent off savings.
More details about the deals coming from Amazon can be found in the company's press release. Of course, they're also running many pre-Black Friday deals as well.
Costco
Like many retailers, Costco will offer waves of deals this holiday season. The first wave runs November 1 through November 14, the second runs November 15 through November 29, and there are a few additional sales that will crop up on Thanksgiving Day and Black Friday.

Focusing on the second wave of sales that will cover November 15 through 29 (which includes Black Friday), you'll find a few tech-related discounts. All of the discounts listed below begin on November 15, but be sure to browse Costco for the full list of this month's deals.
Sonnet
Thunderbolt and GPU accessory provider Sonnet is offering discounts on several high-end GPU cards for use in the latest Mac Pro and external GPU enclosures.
Lenovo
Lenovo will be offering numerous Black Friday and Cyber Monday deals, focusing as usual on laptops, computer accessories, and more. You can save $300 on a Lenovo Legion 5 Pro gaming laptop ($1,799.99), $100 on a Blue Microphones Yeti Pro Mic ($149.99), and $70 on a Lenovo Chromebook Duet ($229.99).
There will also be various tech accessories on sale, like USB-C docks, laptop sleeves, wireless headphones, monitors, wireless chargers, and more. All of the Black Friday sales will start early on November 15 at 3 a.m. ET online on Lenovo.com, with new doorbusters kicking off on Black Friday itself at 12 a.m. ET.
Staples
Staples' Black Friday sales will begin on November 21 and end on November 27, with numerous discounts on iPad Pro, Apple Watch SE, AirPods Pro, and more. The company has only released a brief sneak peek ad ahead of the full sale, so be sure to keep an eye out for more details coming ahead of Black Friday.

Sam's Club
Sam's Club will host a four-day long "Thanks-savings" event, running from November 25 through November 28 (beginning online only on Thanksgiving day). The company has already revealed many of the items you can get at a discount during this time, and there are a few tech-related devices.

Dell
Dell's Black Friday Early Access sale starts on November 15, for those who have a Dell Rewards account (which is free to join). The main Black Friday sale will then begin for everyone on Monday, November 22, and continue through the 26th.
You can expect a lot of notebook and computer sales at Dell this year, including Inspiron Laptops, Dell monitors, Dell keyboards, Alienware products, and more. Full details about the sale will be available on Dell.com.
FlexiSpot
FlexiSpot is hosting deals on a large variety of standing desks this year. Sale prices will begin appear on November 26 and run through November 29. Below we've listed a few of the items on sale, but be sure to visit FlexiSpot's website to browse every deal when the sale begins.
Grid Studio
Grid Studio, which is a company that sells framed collages decorated with old tech products, is hosting a Black Friday sale from November 19 to November 25. During the event, the Grid 4S will be priced at $99 (originally $139) and the Grid Classic Kits will be $299 (originally $537).
More sales will emerge as the Black Friday event unfolds, and Grid Studio said that this event is mainly focusing on discounts on Apple-related Grid frames, so it'll be a good time to buy a holiday gift for an Apple fan.
Kohl's
Kohl's official kickoff for its Black Friday sale begins in store and online on Sunday November 21, and runs through November 26. You can earn $15 in Kohl's Cash for every $50 spent during this time.

There will be a few tech items on sale at Kohl's, including Amazon Fire HD 8 Tablet for $44.99 (regular $89.99), Fitbit Versa 2 for $119.99 (regular $179.99), and more that we've rounded up below.
VMware
For Cyber Monday week, VMware is offering discounts on several of its popular products for virtualization and other tasks. Discounts are good through December 3.
Eve
Eve's list of Black Friday sales include up to 30 percent off Eve Button, Eve Light Strip Extensions, and Eve Room. Eve says that these sales will start the week of Black Friday on Amazon, and more sales will appear as well.
Harber London
Harber London will be offering 30 percent off two items or more on Black Friday this year. No coupon code is required to see this sale, as it will be automatically discounted at checkout.
Harber London is an accessory maker that focuses on handcrafted leather products that complement Apple products like the MacBook Pro, Apple Watch, iPhone, and more.
ZAGG
ZAGG will be offering 40 percent off sitewide beginning November 24 and lasting through December 6.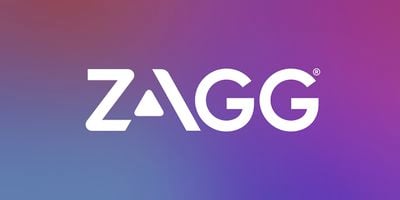 This will cover products like screen protectors, mobile keyboards, smartphone cases, and more.
Totallee
Totallee will offer up to 50 percent off sitewide from November 18 through November 30. You'll just need to enter the promo code BFCM2021 on Totallee's website or on Amazon to see the discounts.
Twelve South
Twelve South is planning a Black Friday sale that will offer up to 60 percent off select products. This sale begins on Tuesday, November 23 at 9 a.m. EST and will end on November 29 at 11:59 p.m. EST.

There are a large variety of items that will be discounted during this event, including BookBook cases for iPad, iPhone, and MacBook; AirFly Duo; AirSnap for AirPods; Curve Riser; Forte for iPhone; PowerPic mod Wireless Charger; and much more. Visit Twelve South's website when the sale kicks off to see the full event.
Ecobee
Ecobee is offering discounts of up to $50 off its smart home products, available on the company's website, as well as Amazon, Best Buy, Home Depot, and Lowes.
Adobe
Adobe is offering discounts on its Creative Cloud platform this Black Friday.

Creative Cloud All Apps for Individuals - up to 40% off for first time subscribers

Creative Cloud All Apps for Students - almost 70% off for first time student subscribers

Creative Cloud All Apps for Teams - almost 40% off for first time team purchasers
Clean My Mac
Beginning on November 26 at 12 a.m. PST, shoppers will be able to get 30 percent off Clean My Mac X for macOS computers. This sale will last through November 27 at 12 a.m. PST.
BJs
BJ's "Dash to the Deals" Black Friday event includes a few Apple products, like the HomePod mini in White for $92.99, down from $99.00. This is one of the more notable discounts that we've tracked on the miniature speaker.
BJ's full event includes savings on TVs, computers, toys, vacuums, and tech. The official Black Friday event will begin on November 25 and run for five days, with Cyber Week savings beginning November 29.
Mujjo
Mujjo is offering 25 percent off sitewide this Black Friday, with the use of the code #25off at the checkout screen. This code will be valid from November 21 through November 29. Mujjo is known for its leather cases for the iPhone, including those compatible with the iPhone 13 family of devices.
Jabra
Jabra is offering a collection of steep discounts on its wireless earbuds and noise-canceling headphones.

These deals are available at Amazon, Best Buy, and Walmart in most cases, and will run for most of the holiday season.
Nomad
Nomad is taking 30 percent off sitewide from November 19 until November 29 at midnight. You won't need a coupon code for this sale, and Nomad's Outlet will also have items off at up to 80 percent.
Brydge
Brydge is offering 20 percent off all of its iPad keyboards and MacBook vertical docks this season, along with free shipping.
JBL
JBL is offering savings of up to $100 off wireless and over-ear headphones this Black Friday, with the below deals and more lasting through November 29.
Past Black Friday Deals
For an idea of what kind of deals we can expect this year, it's worth taking a look at some of the best deals that we saw in 2020.
For the past few years, Apple has offered a four-day shopping event, kicking off on Black Friday and lasting through Cyber Monday. Apple's 2020 event offered Apple Store gift cards ranging from $25 to $150 with the purchase of select Apple and Beats products, but many third-party retailers offered better deals including straight discounts rather than bonus gift cards.
One of the more popular deals during last year's Black Friday event (and many before 2020) was the AirPods and AirPods Pro. We see consistent deals on these accessories throughout the year, but the steepest discounts always arrive with the holidays. So, if you've been waiting to buy a pair as a gift, it'll be good to keep an eye out at major retailers like Best Buy, Walmart, and Amazon.
You can also expect some kind of bonus for buying an Apple Gift Card at various retailers. In 2020, Target and Best Buy each offered $20 gift cards with the purchase of the $100 Apple Gift Card. Given that we no longer see straight discounts on these cards as we did with the old iTunes Gift Cards, these holiday sales are the perfect time to stock up on Apple Gift Cards, and they make great stocking stuffers.
Black Friday is also usually a good time to purchase an iPhone with multiple retailers and cellular carriers offering various incentives. In 2020, this included up to $250 off an iPhone 12 at Target, among other deals. You can expect to see similar -- and even steeper -- discounts on the iPhone 13 this year at multiple retailers.
Otherwise, reliable Black Friday deals every year include those on MacBook Pro, MacBook Air, Beats headphones, Apple Watch, iPad, iOS and macOS apps, and movies and TV shows on iTunes.
Shopping Tips
Doorbusters
Many of the Apple items offered on Black Friday are what stores like to call "doorbusters" because they are products that are designed to get people into the store. These are often the store's best deals and tend to be very popular. While people have been known to line up for several hours to be first in line to take advantage of one of the better deals, in the past few years the term isn't necessarily meant just for in-store deals. You'll find plenty of great online doorbuster deals as well.
Check Deals Locally
Not all deals are offered at all retail locations, so it's a good idea to get in touch with your local retail outlet ahead of Black Friday to confirm deals and to potentially get an idea of what product stock might look like.
Sales Tax
National retailers like Apple and Best Buy charge local sales tax on all orders, so when making an online order, it is best to consider all sales tax options. Ordering from smaller online retailers can be a benefit, as not all stores charge sales tax in all states. Customers in states where retailers do not collect sales tax may, however, be required to pay a calculated or estimated "use tax" on out-of-state purchases as part of their income tax filings.
Local sales taxes are automatically charged for online orders from the following retailers in the following states:
- Apple, Amazon, Best Buy, Walmart, Sam's Club, Target: All States
States with no sales tax: Alaska, Montana, New Hampshire, Delaware, Oregon
Affiliate Disclosure
MacRumors is an affiliate partner with some of the vendors we will be listing in this roundup, and our Black Friday roundup will contain some affiliate links. When you click on one of these links and purchase one of these products, we may receive a small amount of money in return, which helps us keep the site running.