Apple Black Friday 2022
Keep track of all the best Apple deals.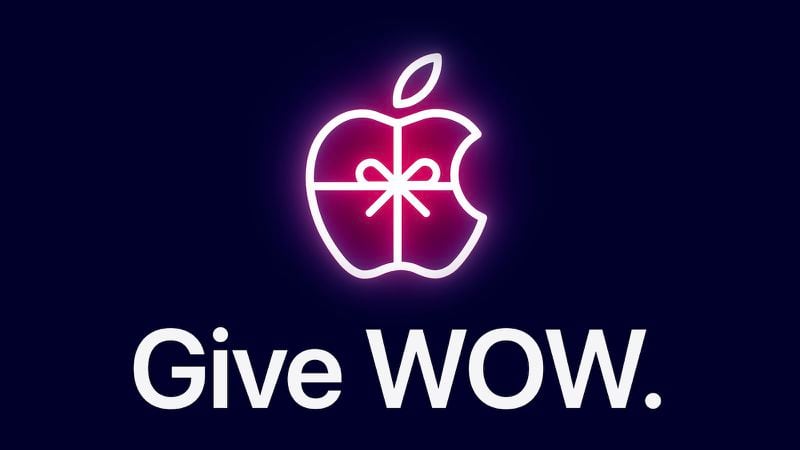 Black Friday 2022
Black Friday, which takes place on November 25 in 2022, is a major shopping holiday in the United States. During the event, retailers across the country drop their prices on thousands of items, hoping to lure shoppers to their stores and websites.
Apple products on the cheap are highly desired, and in recent years, retailers have offered some fantastic deals. We'll be gathering up a list of all the retailers, both online and in-store, offering discounts on iPhones, iPads, iPods, MacBooks, HomePod mini, Beats headphones, AirPods, Apple accessories, software, and more.
This roundup will be updated often as Black Friday approaches. We'll highlight the very best deals that are being offered this year so MacRumors readers know where to go for the best discounts. If you spot a good deal or have a site offering a Black Friday discount, make sure to send us an email at tips@macrumors.com.
It's important to note that many of the Black Friday deals we'll be listing below will be limited, especially those that are "doorbusters," or specific sales designed to draw people into a store. These kinds of deals tend to go quickly as stores have a limited amount of supply, so in some cases, it's best to take advantage of a deal as early as possible.
Because deals can vary between stores and locations, we recommend double-checking these prices on in-store deals with your local retailers before heading out to shop.
Our Top Picks
In this section we're highlighting the all-around best savings you can find this holiday season on Apple products and related accessories. For a more robust list on all the Apple Black Friday product deals, visit our dedicated article.
Black Friday Deals by Store
Popular store chains that are offering Black Friday deals both at brick and mortar locations or online are listed below, with each of the Apple-related deals organized by product type.
Apple
As it has in years past, Apple's main Black Friday discount event focuses on gift cards earned with regularly-priced purchases. Because of this, you can usually find better and steeper discounts from other retailers, so we recommend shopping around before purchasing directly from Apple for Black Friday.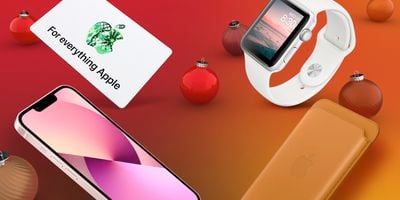 iPhone 13, iPhone 13 mini, iPhone 12, iPhone SE - Up to a $50 gift card

AirPods Pro 2, AirPods 2, AirPods 3, AirPods Max- Up to a $75 gift card

Apple Watch SE - Up to a $50 gift card

iPad, iPad mini, iPad Air - Up to a $50 gift card

MacBook Air, MacBook Pro, Mac mini, iMac - Up to a $250 gift card

Magic Keyboard, Smart Keyboard Folio, Apple Pencil 2, MagSafe Duo Charger - Up to a $50 gift card

Studio3 Wireless, Solo3 Wireless, Powerbeats Pro, Beats Fit Pro, Beats Studio Buds, Beats Flex - Up to a $50 gift card
Walmart
Walmart, like previous years, is offering an entire month of savings this November. You can find the full list of times below, but for now we're focusing only on the week of Black Friday, which begins online November 21 at 7 p.m., and continues in stores on Black Friday. For more information about Walmart's Black Friday sale visit our post.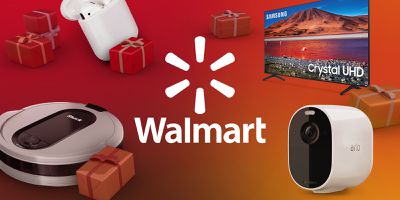 Monday, November 21 - Online sales begin at 12 p.m. ET for Walmart+ users and 7 p.m. ET for everyone else

Thursday, November 24 - Stores closed, online sales continue

Friday, November 25 - Stores open at 6 a.m. local time
Like many retailers, Walmart's Black Friday offerings are wide and varied. You'll find major markdowns on video games, appliances, TVs, smart home products, speakers, headphones, and more. We've divided up some of the major discount categories in the sections below.
TVs
Video Games
Walmart's Black Friday discounts on video games match many of the same ones we're seeing at other retailers, including the annual Nintendo Switch bundle with Mario Kart 8 Deluxe for $299.00. Otherwise, you'll find the year's best prices on numerous popular games.
Audio
Apple
Target
Target has finally revealed its Black Friday circular and it includes numerous discounts on TVs, headphones, Apple products, streaming devices, and much more. For more information about Target's Black Friday sale visit our post.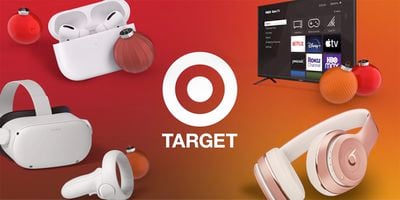 Target's circular this week confirms that most deals will be valid from this Sunday, November 20 through Saturday, November 26 (there are some exceptions with a few deals already going live today). All Target stores will be closed on Thanksgiving day, and will open at varying local times on the morning of Black Friday.
Sunday, November 20 - Online sales begin

Thursday, November 24 - Stores closed, online sales continue

Friday, November 25 - Specific opening hours vary by location

Saturday, November 26 - Target's Black Friday sales end
Target is offering a wide variety of discounts this season, ranging from video game consoles to kitchen appliances, TVs, Apple products, and more. We've divided up some of the major discount categories in the sections below, and remember that you won't see many of these sale prices until Sunday, November 20.
TVs

Video Games
Video games are always a popular category for Black Friday sales, and this year is no different at Target. Nintendo's annual Switch and Mario Kart 8 Deluxe bundle has returned in 2022, priced at $299.99 and including a three month Nintendo Online membership. Otherwise you'll find the usual collection of discounted games and accessories.
Audio
Apple
In regards to Apple products, you can get up to $300 off an iPhone when you activate a new line, or up to $200 off when you upgrade an existing line. To go with the iPhone deals, Target is offering 25 percent off MagSafe cases and accessories. You can find the rest of the deals listed below.
Best Buy
Similar to Target, Best Buy hasn't yet given us specific details on its plans for the week of Black Friday. However, it is offering a suite of discounts across its entire website as early Black Friday deals, including Apple products like MacBook Pro, Beats headphones, AirPods, and more.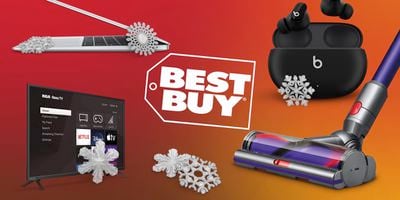 Be sure to check back later in the month for more information about Best Buy's finalized Black Friday plans. For now, we're listing a few solid deals on TVs, audio devices, computers, streaming accessories, and more that you can get in early November. We highlighted even more early Black Friday deals from Best Buy in our recent article on the retailer.
Sonos
The Sonos Black Friday event begins November 20 and runs through November 28, offering savings on six accessories. This includes speakers, a subwoofer, and soundbars, and no coupon codes are required.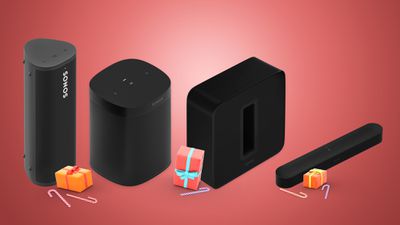 ZAGG
ZAGG is planning to offer 40 percent off sitewide from November 23 to November 27, and if you subscribe to the ZAGG newsletter you can get an additional 10 percent off during the event. You can get ready for the sale by signing up for the newsletter on ZAGG's website before the 23rd comes around.

ZAGG's sitewide sale will cover a variety of brands, including Mophie, Gear4, and Invisible Shield. Mophie's charging products make great holiday gifts, and include wireless chargers, Lightning cables, USB-C accessories, battery cases, and much more.
Costco
Costco is staggering its Black Friday sales through multiple sales during November. The first runs October 31 through November 13, the second runs November 14 through November 28, the third is online-only on November 24 (Thanksgiving), and the final runs November 25 through November 28.

October 31 - November 13 Sales
November 14 - November 28 Sales
MacBook Air (M2 512GB) - $1,349.99 ($150 off)

iPad mini - $439.99 ($60 off)

Seagate 8TB Desktop Hard Drive - $129.99 ($30 off)

Nest Learning Thermostat - $70 off

Samsung 4K UHD QLED LCD TVs - $699.99 - $999.99

Bose Smart Soundbar - $549.99 ($130 off)

Samsung Galaxy Buds2 Pro - $189.99 ($30 off)

Fitbit Versa 4 - $80 off

Fitbit Charge 5 - $50 off
Nimble
Nimble is hosting a variety of sales this Black Friday, including ones on Nimble's own website, on Verizon's website, and on Target's website. Nimble's own sale starts November 14 and has up to 60 percent off all products sitewide, and it will end December 2.

On Verizon, sales start November 1 and focus on the Apollo Wireless Pad, which is 50 percent off through December 25. From November 23 through November 28, you can get 40 percent off Champ Portable Chargers from Nimble on Verizon.
On Target, sales also start November 1 and run as long as December 2. During this time you can get 25 percent off Nimble products, and 50 percent off the Apollo Wireless Pad.
Lowe's
Lowe's is hosting a month of Black Friday savings, with a nice focus on smart home products from Google, Blink, Amazon, Ring, and more. You can shop these savings on the Lowe's website, along with deals on tools, appliances, holiday decor, and more.
Nomad
Nomad's Black Friday sale has 25 percent off all Nomad products sitewide through November 29. No codes are needed, and there are even deeper savings on outlet items (which are final sale).
Hyper
Hyper is holding its Black Friday event through November 29, and it includes up to 60 percent off numerous chargers, battery packs, hubs, docks, cables, sleeves, and tons more.
Staples
Staples is offering weeklong savings this Black Friday, starting on November 20 and running through November 26. The highlight of this sale is the AirPods Pro 2 at just $199, but there are some hoops you have to jump through for this price.

You'll need to use the Staples Connect app to get a coupon, and pick up the device in store. This is the only way to see the $199 price tag. Otherwise, they will be $229.
Otherwise, you'll find a large collection of computers, gaming accessories, desktop PCs, tablets, and video game consoles on sale at Staples this season.
Dell
Dell has early Black Friday deals all month long, with big savings on laptops, desktops, computer monitors, and other PC accessories. We've collected a few notable deals in the list below, but be sure to visit Dell's website for a more comprehensive look at the sale.
Casetify
Casetify's Black Friday sale runs from November 21 through November 30. During the event, if you buy one accessory you'll get 15 percent off, if you buy two you'll get 25 percent off, and if you buy three you'll get 30 percent off. This applies to not only cases but all products on Casetify's website.
Moment
Moment is providing sales all November on cameras, lenses, bags, mobile accessories, and much more. During the week of Black Friday, more specials will run beginning November 21 through December 2.
Specifically, you'll find iPhone cases from $4.99, MagSafe mounts for 20 percent off, camera bags and backpacks up to 40 percent off, camera lens filters up to 50 percent off, and iPhone lenses from $79.99.
Jabra
Jabra's holiday prices begin November 17 and run through December 4, and will be available at multiple retailers. Below we've focused on Amazon's deals for Jabra headphones, but remember that you won't see these prices until the 17th comes around.

Das Keyboard
Das Keyboard's Black Friday coverage begins November 21 with a few early access deals on various accessories, listed below.

Once Black Friday hits, more deals will open up for one day only.
Expercom
At Expercom, you can find steep discounts on MacBook Pro and iPad Pro this November, with some of the lowest prices we've ever tracked for select models. The highlight of the sale is the 512GB 16-inch MacBook Pro for $2,079.00, down from $2,499.00, an all-time low price that beats other retailers' current sales.

You can also get the 1TB 16-inch MacBook Pro for $2,279.00, down from $2,699.00. Both MacBook Pro deals are automatic discounts that do not require a coupon code, and should be live all November.
Additionally, Expercom has a few solid deals on the M2 iPad Pro, including both Wi-Fi and cellular versions of the 11-inch and 12.9-inch models. You can browse the full sale on Expercom, and prices start at $759.00 for the 128GB Wi-Fi 11-inch model.
Lastly, Expercom's MagSpeed 3-in-1 Wireless Charging Station is discounted to $89.00 this season, from $109.95. Expercom said that it will introduce new deals throughout the month so be sure to check back often if you're on the hunt for more Apple device discounts.
Ecobee
Ecobee's Black Friday sale begins November 17 and runs through November 30, with some of the year's best prices on the company's smart thermostat and camera accessories. You'll find the deals below on Ecobee's own website and Amazon from November 17.

CalDigit
CalDigit has already begun its Black Friday sale, and it will run through November 28. During this event you can save up to 20 percent on select CalDigit products on its website, including computer memory, Thunderbolt cables, USB hubs, and more.
Hyper
Hyper is holding its Black Friday event through November 29, and it includes up to 60 percent off numerous chargers, battery packs, hubs, docks, cables, sleeves, and tons more.
Adobe
Adobe has numerous specials running this Black Friday season, starting with 27 percent off Creative Cloud All Apps for Individuals ($39.99/month, down from $54.99/month).

Students and teachers can get Creative Cloud All Apps at 71 percent off ($15.99/month, down from $54.99/month), marking the year's best price on the platform. Both of these prices are for your first year only and regular prices will resume at the end of your first year.
Jackery
Jackery is hosting a Black Friday discount sale on Amazon from November 24 through November 28, offering up to 33 percent off its popular power station accessories.

Pad & Quill
Pad & Quill has quite a few Black Friday specials already running on its website, with plans for the discounts to continue throughout the month. You can save on MacBook Pro cases, iPhone cases, cord organizers, Apple Watch bands, and more.
Linksys
Linksys Black Friday discounts begin November 21 and will run through November 27. Deals include 35 percent off sitewide on both Linksys and on Amazon.
Function 101
Function 101 is offering up to 40 percent in savings on its holiday bundles collection. These bundles include desk and charging accessories for the Mac, the Button Remote for Apple TV, BentoStack, and more.
Speck
Speck has 40 percent off sitewide for Black Friday. This includes savings on iPhone 14 cases, iPad sleeves, MacBook folios, chargers, and more.
Satechi
Satechi has 25 percent off sitewide when you spend under $149 on the site (use code BFCM25), and 30 percent off when you spend over $150 (use code BFCM30). These will run through November 28.
Twelve South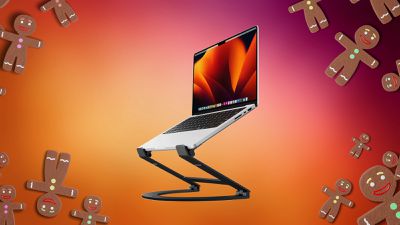 Twelve South's Black Friday event has most of its Apple accessories at a discount this week. This includes savings on MacBook stands, iPad stands, iPhone cases, wireless chargers, and much more.
Unclutter
Unclutter has introduced its annual Black Friday discount, this one called the "Pick-Me-Apps" bundle. This year, the bundle includes twelve Mac apps for $84 (worth a total value of $406) when purchased all at once, or you can pick and choose individual apps and get them for half the price.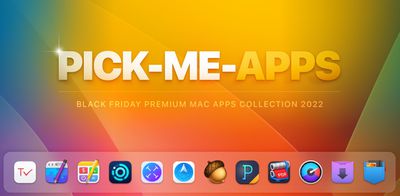 Apps in the bundle include Acorn 7, Downie 4, iStat Menus 6, Pagico 10, Path Finder, PDF Squeezer 4, RapidWeaver Classic, Soulver 3, TaskPaper, TextSniper, Timemator, and Unclutter. You won't need any special promo code as the $84 bundle price has been applied automatically.
Past Black Friday Deals
For an idea of what kind of deals we can expect this year, it's worth taking a look at some of the best deals that we saw in 2021.
For the past few years, Apple has offered a four-day shopping event, kicking off on Black Friday and lasting through Cyber Monday. Apple's 2021 event offered Apple Store gift cards ranging from $50 to $200 with the purchase of select Apple and Beats products, but many third-party retailers offered better deals including straight discounts rather than bonus gift cards.
One of the more popular deals during last year's Black Friday event (and many before 2021) was the AirPods and AirPods Pro. We see consistent deals on these accessories throughout the year, but the steepest discounts always arrive with the holidays. So, if you've been waiting to buy a pair as a gift, it'll be good to keep an eye out at major retailers like Amazon.
You can also expect some kind of bonus for buying an Apple Gift Card at various retailers. In 2021, Target offered $15 gift cards with the purchase of the $100 Apple Gift Card. Given that we no longer see straight discounts on these cards as we did with the old iTunes Gift Cards, these holiday sales are the perfect time to stock up on Apple Gift Cards, and they make great stocking stuffers.
Black Friday is also usually a good time to purchase an iPhone with multiple retailers and cellular carriers offering various incentives. In 2021, this included major discounts on the iPhone 13 from carriers like T-Mobile and AT&T, among other deals from regular retailers. You can expect to see similar -- and even steeper -- discounts on the iPhone 14 this year at multiple retailers.
Otherwise, reliable Black Friday deals every year include those on Apple TV 4K, MacBook Pro, MacBook Air, Beats headphones, Apple Watch, iPad, iOS and macOS apps, and movies and TV shows on iTunes.
Shopping Tips
Doorbusters
Many of the Apple items offered on Black Friday are what stores like to call "doorbusters" because they are products that are designed to get people into the store. These are often the store's best deals and tend to be very popular. While people have been known to line up for several hours to be first in line to take advantage of one of the better deals, in the past few years the term isn't necessarily meant just for in-store deals. You'll find plenty of great online doorbuster deals as well.
Check Deals Locally
Not all deals are offered at all retail locations, so it's a good idea to get in touch with your local retail outlet ahead of Black Friday to confirm deals and to potentially get an idea of what product stock might look like.
Sales Tax
National retailers like Apple and Best Buy charge local sales tax on all orders, so when making an online order, it is best to consider all sales tax options. Ordering from smaller online retailers can be a benefit, as not all stores charge sales tax in all states. Customers in states where retailers do not collect sales tax may, however, be required to pay a calculated or estimated "use tax" on out-of-state purchases as part of their income tax filings.
Local sales taxes are automatically charged for online orders from the following retailers in the following states:
- Apple, Amazon, Best Buy, Walmart, Sam's Club, Target: All States
States with no sales tax: Alaska, Montana, New Hampshire, Delaware, Oregon
Affiliate Disclosure
MacRumors is an affiliate partner with some of the vendors we will be listing in this roundup, and our Black Friday roundup will contain some affiliate links. When you click on one of these links and purchase one of these products, we may receive a small amount of money in return, which helps us keep the site running.