Black Friday
Keep track of all the best Apple deals.
By MacRumors Staff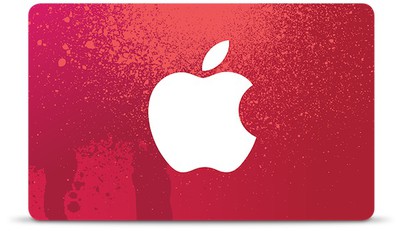 Black Friday 2020
Black Friday, which takes place on November 27 in 2020, is a major shopping holiday in the United States. During the event, retailers across the country drop their prices on thousands of items, hoping to lure shoppers to their stores.
Apple products on the cheap are highly desired, and in recent years, retailers have offered some fantastic deals. We'll be gathering up a list of all the retailers, both online and in-store, offering discounts on iPhones, iPads, iPods, MacBooks, HomePod, Beats headphones, Apple accessories, software, and more.
This roundup will be updated often as Black Friday approaches. We'll highlight the very best deals that are being offered this year so MacRumors readers know where to go for the best discounts. If you spot a good deal or have a site offering a Black Friday discount, make sure to send us an email at tips@macrumors.com.
With Black Friday sales starting earlier and earlier every year, you'll want to keep an eye on this roundup throughout the month of November, as we'll also be highlighting a range of pre-Black Friday discounts.
When taking the state of the global pandemic into consideration, it's likely that Black Friday will be slightly different in 2020. Each retailer will have its own unique plan on how to handle in-store shoppers, with physical deals potentially reduced in order to reduce crowds. We'll be sure to add in new shopping regulations in each retailer's section below.

It's important to note that many of the Black Friday deals we'll be listing below will be limited, especially those that are "doorbusters," or specific sales designed to draw people into a store. These kinds of deals tend to go quickly as stores have a limited amount of supply, so in some cases, it's best to take advantage of a deal as early as possible.
Because deals can vary between stores and locations, we recommend double-checking these prices on in-store deals with your local retailers before heading out to shop.
Black Friday Deals by Store
Popular store chains that are offering Black Friday deals both at brick and mortar locations or online are listed below, with each of the Apple-related deals organized by product type.
Best Buy
Best Buy has revealed its full slate of deals coming the week of Thanksgiving, as well as kicked off a Black Friday preview sale that's offering many of these deals for early shoppers.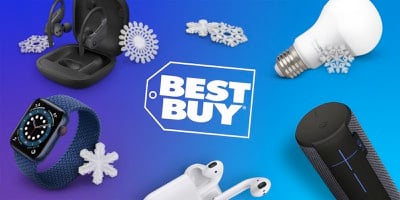 The early Black Friday sale will run from Thursday, October 29 through Sunday, November 1. For the week of Thanksgiving, sales kick off on Sunday, November 22. Then, the online-only deals will appear on Thanksgiving day and doorbusters will appear on Friday morning, with Cyber Week deals appearing on Saturday, November 28.
Best Buy's Black Friday Schedule
Every Best Buy location in the United States will be closed on Thanksgiving in 2020, so the focus on November 26 will be online deals. Best Buy's full schedule for the week of Black Friday can be seen below, and you can check out the Best Buy Black Friday newspaper ad right here.
Thanksgiving Day (Nov. 26) - Closed

Black Friday (Nov. 27) - 5 a.m. to 10 p.m. local time

Saturday, Nov. 28 - 9 a.m. to 10 p.m. local time

Sunday, Nov. 29 - 10 a.m. to 8 p.m. local time
Of course, these dates won't be the only times to snag deals at Best Buy in November, with a total of four extra discount events planned by the retailer next month. We don't know specifics of the early November sales yet, but the important sale here is on November 16, when My Best Buy Members will be able to shop thousands of deals from the Black Friday ad one week early.
Nov. 5 to 8 - The Wish List Sale

Nov. 11 - The Treat Yourself Sale

Nov. 12 to 15 - Our Coolest Deals Sale

Nov. 16 to 17 - My Best Buy Member Early Access Sale

Nov. 22 - Black Friday Starts Now! Sale
Covid-19 Safety Efforts: Best Buy is requiring all employees and customers to wear face coverings if they plan to shop in stores on Black Friday (and in general). There will be a limit to the number of people within each location, and social distancing efforts will be in effect.
For anyone who doesn't want to shop inside a Best Buy store during the holidays, contactless curbside pickup is available at all Best Buy stores. Orders are ready within an hour, and an employee can safely bring it out and place it inside your car. Next-day and same-day delivery options are also expanding to include more items on Best Buy's website.
Of course, there's also the Early Black Friday event running right now, which you can read about in more detail in the next section.
Early Black Friday - Oct. 28 through Nov. 1
There are quite a few categories covered in the early Black Friday sale, including video games, TVs, Apple, headphones, small kitchen appliances, printers, vacuums, and much more. Head to Best Buy's landing page for the sale to shop the entire sale.
Below we've gathered some of the more notable items being marked down in Best Buy's early Black Friday sale. In regards to Apple, this mainly includes deals on Apple Watch SE and Series 6.
Headphones
Bluetooth Speakers
Apple Watch
Miscellaneous
Best Buy Black Friday - Weeklong Savings Begin Nov. 22
Like most retailers, Best Buy's Black Friday is really a week-long event that starts the Sunday before Thanksgiving: November 22. This will stretch through to Thanksgiving day with an online-only set of deals, and then end on Black Friday, November 27, with the expected selection of doorbusters.
Similar to years past, you'll find a lot of markdowns on quality TV sets, Blu-Rays, smartphones, Dyson vacuums, smart speakers, video games, and much more. Many of the sales listed below are available thanks to Best Buy's early Black Friday event that runs through November 1, but after that ends you won't be able to get the discounts again until November 22.
Laptops
Tablets
Streaming Devices
Computer Accessories
Storage
Gift Cards
Video Games
This year will see the launch of a new generation of video game consoles. While the PS5 and Xbox Series X won't have any deals, you'll definitely be able to save with solid markdowns on previous generation consoles and a wide assortment of video game software.
We don't know much about hardware deals yet, but Best Buy is showcasing a deal on the Nintendo Switch bundle with Mario Kart 8 Deluxe and three months of Nintendo Switch Online for $299.99.
Walmart
Walmart is among the first retailers to post its plans for Black Friday deals in November. Things will kick off on Wednesday, November 4 at 7 p.m. ET for online shopping. Then the sale will expand to include both online shopping and in-store shopping on Saturday, November 7; online shopping starts at 12 a.m. ET and in-store shopping starts at 5 a.m. local time.

These early deals include sales on 4K TV sets, home appliances, iPhones, and AirPods for $99. Check out more of the deals below, and then visit Walmart for the full ad.
Walmart promises that more Black Friday event deals will be coming Wednesday, November 11 (7 p.m. ET) and Saturday, November 14 (12 a.m. ET online/5 a.m. local time in stores). And then finally on Wednesday, November 25 and Friday, November 27 (which is actually Black Friday).
Week 1
Online Deals - 11/4
Online and In-Store Deals - 11/7
Week 2
Online Deals - 11/11
Online and In-Store Deals - 11/14
Sam's Club
Sam's Club has announced its "10 Days of Thanks-savings" event, which will run from November 20 through November 29. We'll know more details about this sale around November 16, but for now a few leaks have pointed toward savings on smartwatches, TVs, home appliances, and more.
Arlo Essential 2-Camera Pack - $199 ($60 off)

Fitbit Charge 4 - $89.98 ($50 off)

Garmin Fenix 5 Plus - $329 ($70 off)

iRobot Roomba - $229.98 ($50 off)

iRobot Roomba E3+ - $429.98 ($70 off)
Dell
Dell's Black Friday deals have already begun on a few products, with more sales appearing closer to the shopping holiday. Early savings on XPS, Alienware, Precision, and Vostro products will run through November 1.
Afterwards, Dell's month of savings will start November 2 and end on November 28. Black Friday doorbusters will run from November 16 to November 28. On Thanksgiving and Black Friday, you'll find timed doorbusters from 10 a.m. ET (November 26) until midnight, and then again from 8 a.m. ET (November 27) until 10 p.m. ET.
These deals mainly include markdowns on laptops and computers, including those from Inspiron, Alienware, and Dell. You can also save on computer accessories like monitors, keyboards, and mice. Visit Dell's website for the full list.
Past Black Friday Deals
For an idea of what kind of deals we can expect this year, it's worth taking a look at some of the best deals that we saw in 2019.
For the past few years, Apple has offered a four-day shopping event, kicking off on Black Friday and lasting through Cyber Monday. Apple's 2019 event offered Apple Store gift cards ranging from $25 to $200 with the purchase of select Apple and Beats products, but many third-party retailers offered better deals including straight discounts rather than bonus gift cards.
One of the more popular deals during last year's Black Friday event was for the HomePod: it got marked down to a price of $199.99, from $299.00. We've seen the same discount consistently throughout 2020, so you can bet that the $199.99 price tag will return (or potentially even be beat) at retailers like Best Buy.
Another Apple product that saw wide discounts in 2019 was the previous generation 32GB 10.2-inch iPad, priced at $249.99 at retailers like Best Buy and Target, down from $329.99. That was a new low price for the model. We've already begun seeing $30 discounts on the 2020 update of the 10.2-inch iPad, so we'll likely see a Black Friday sale on this tablet as well.
Black Friday is also usually a good time to purchase an iPhone with multiple retailers and cellular carriers offering various incentives. In 2019, this included up to $500 off an iPhone 11 at Best Buy, a $200 gift card at Target, and up to a $450 eGift card at Walmart. We're expecting to see similar deals for the 2020 iPhone lineup.
Otherwise, you can expect a range of deals this Black Friday on MacBook Pro, MacBook Air, AirPods, Beats headphones, Apple Watch, iPad, iOS and macOS apps, and movies and TV shows on iTunes.
Shopping Tips
Doorbusters
Many of the Apple items offered on Black Friday are what stores like to call "doorbusters" because they are products that are designed to get people into the store. These are often the store's best deals and tend to be very popular. While people have been known to line up for several hours to be first in line to take advantage of one of the better deals, in the past few years the term isn't necessarily meant just for in-store deals. You'll find plenty of great online doorbuster deals as well.
Check Deals Locally
Not all deals are offered at all retail locations, so it's a good idea to get in touch with your local retail outlet ahead of Black Friday to confirm deals and to potentially get an idea of what product stock might look like.
Sales Tax
National retailers like Apple and Best Buy charge local sales tax on all orders, so when making an online order, it is best to consider all sales tax options. Ordering from smaller online retailers can be a benefit, as not all stores charge sales tax in all states. Customers in states where retailers do not collect sales tax may, however, be required to pay a calculated or estimated "use tax" on out-of-state purchases as part of their income tax filings.
Local sales taxes are automatically charged for online orders from the following retailers in the following states:
- Apple, Amazon, Best Buy, Walmart, Sam's Club, Target: All States
States with no sales tax: Alaska, Montana, New Hampshire, Delaware, Oregon
Affiliate Disclosure
MacRumors is an affiliate partner with some of the vendors we will be listing in this roundup, and our Black Friday roundup will contain some affiliate links. When you click on one of these links and purchase one of these products, we may receive a small amount of money in return, which helps us keep the site running.