Apple Black Friday Deals 2023
Keep track of all the best Apple deals.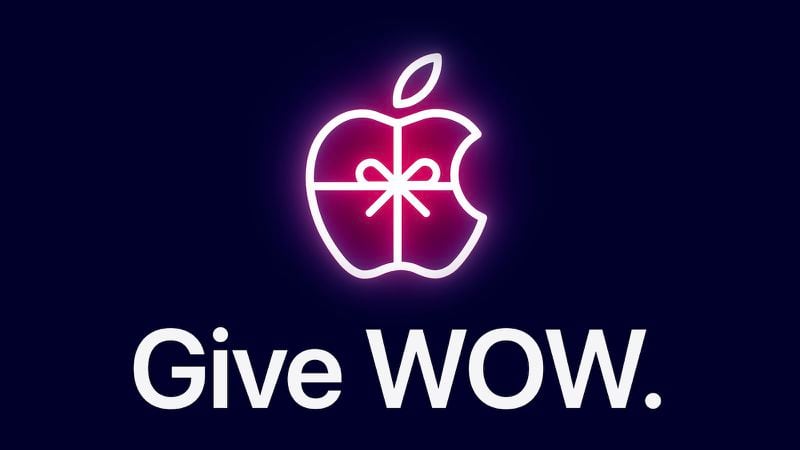 Black Friday 2023
Black Friday, which takes place on November 24 in 2023, is a major shopping holiday in the United States. During the event, retailers across the country drop their prices on thousands of items, hoping to lure shoppers to their stores and websites.
Apple products on the cheap are highly desired, and in recent years, retailers have offered some fantastic deals. We'll be gathering up a list of all the retailers, both online and in-store, offering discounts on AirPods, iPhones, iPads, iPods, MacBooks, HomePod mini, Beats headphones, Apple accessories, and more.
This roundup will be updated often as Black Friday approaches. We'll highlight the very best deals that are being offered this year so MacRumors readers know where to go for the best discounts. If you spot a good deal or have a site offering a Black Friday discount, make sure to send us an email at tips@macrumors.com.
It's important to note that many of the Black Friday deals we'll be listing below will be limited, especially those that are "doorbusters," or specific sales designed to draw people into a store. These kinds of deals tend to go quickly as stores have a limited amount of supply, so in some cases, it's best to take advantage of a deal as early as possible.
Because deals can vary between stores and locations, we recommend double-checking these prices on in-store deals with your local retailers before heading out to shop.
Our Top Picks
In this section we're highlighting the all-around best savings you can find this holiday season on Apple products and related accessories.
Our Black Friday Guides
We've been highlighting all of the best Apple product deals in dedicated guides throughout the season, including the best Black Friday deals on AirPods, iPad, iPhone, and more. You can find all of these guides in the list below.
Black Friday Deals by Store
Popular store chains that are offering Black Friday deals both at brick and mortar locations or online are listed below, with each of the Apple-related deals organized by product type.
Apple
As it has in years past, Apple's main Black Friday discount event focuses on gift cards earned with regularly-priced purchases. Because of this, you can usually find better and steeper discounts from other retailers, so we recommend shopping around before purchasing directly from Apple for Black Friday.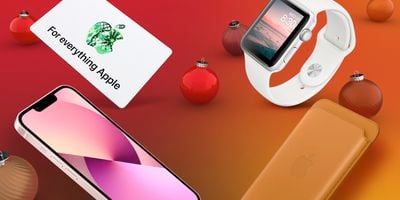 From November 24 to November 27, customers will receive Apple Gift Cards with the purchase of eligible items from the Apple Store. This includes Apple TV, HomePod, AirPods, MacBook Air, and more. You can find the full list of products in our post.
Best Buy
Best Buy's Black Friday event keeps adding new deals every day, and it includes the best prices we've ever tracked on Apple's entire line of MacBook Air and MacBook Pro computers. Additionally, we're seeing great deals on TVs, audio equipment, smart home products, and more.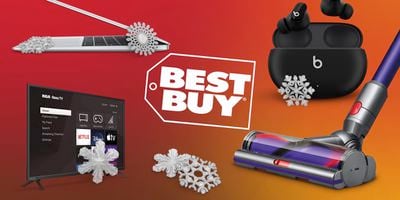 My Best Buy Plus and My Best Buy Total members will be able to shop exclusive deals during this time, and save even more compared to non-members. This includes those all-time low prices on MacBook Air and MacBook Pro notebooks. You can sign up for these memberships on Best Buy's website, and prices start at $49.99/year.
There are plenty of deals beyond electronics in Best Buy's sale, including low prices on LEGO sets and up to 45 percent off major appliances. For the latter category, Best Buy has up to $1,490 in savings on select French door refrigerators, as well as up to $200 in Best Buy e-gift cards with qualifying purchases.
MacBook Air
Remember that for many of the deals seen below, you'll need to have a My Best Buy Plus or Total membership in order to see these record low prices. If you don't have a membership, Best Buy's discounts still offer solid second-best prices this week.
MacBook Pro
Similar to the MacBook Air, the best MacBook Pro deals on Best Buy will require you to have a My Best Buy Plus or Total membership. If you don't, you can still net solid second-best prices on these brand new 2023 computers.
TVs
Video Games
Shoppers should note that the Xbox Series X deal listed below is aimed at My Best Buy Plus/Total members, and at $100 off it marks the lowest we've ever seen this console go down to. If you don't have an account, you can still get a solid $50 off the Xbox.
LEGO
Walmart
Walmart is dividing its Black Friday sales between two major events this season, starting online on November 8 and continuing in stores on November 10. The second event starts the week of Black Friday on November 22 and continues in stores on November 24.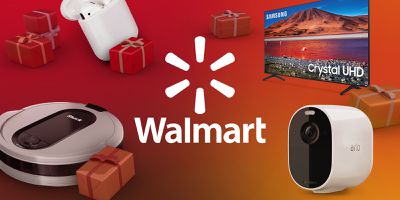 Wednesday, November 8 - Deals start online at 12 p.m. ET for Walmart+ members and 3 p.m. ET for everyone else

Friday, November 10 - Deals start in stores

Wednesday, November 22 - Deals start online at 12 p.m. ET for Walmart+ members and 3 p.m. ET for everyone else

Friday, November 24 - Black Friday deals start in stores

Monday, November 27 - Cyber Monday deals start online
TVs
Video Games
Audio
Streaming Devices
Computers
Hyper
Hyper is offering up to 60 percent off during its Black Friday and Cyber Monday deal events. The company said that this includes the best prices of the year on HyperJuice chargers, battery packs, HyperDrive hubs, Thunderbolt 4 docks, and more.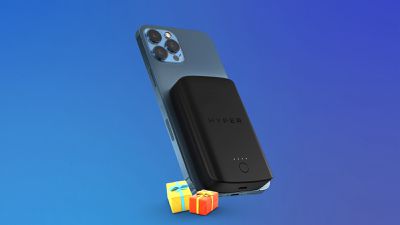 Hyper's Black Friday event started on November 15 and runs through November 26. Cyber Monday deals will run from November 27 through December 2, and include many of the same deals.
Chargers and Battery Packs
Hubs and Docks
Thunderbolt 4
Anker
Anker is offering up to 60 percent off sitewide for Black Friday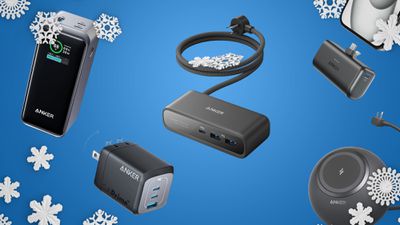 All of the accessories listed below have codes that will be applied once you add them to your cart, and there are a few products being matched at Amazon.
Wall Chargers
Portable Batteries
Portable Power Stations
Casetify
Casetify is offering a trio of discounts this Black Friday and Cyber Monday, beginning November 17 and ending on November 27. The discounts include the following: buy one, get 15 percent off; buy two, get 25 percent off; buy three, get 30 percent off.
This will cover all Casetify accessories sitewide, including iPhone cases, AirPods cases, laptop sleeves, iPad cases, MagSafe accessories, and more.
Belkin
Belkin has introduced a 50% off sitewide Black Friday sale, by using the code BF23 at checkout. This sale covers 15 percent off MagSafe chargers, 20 percent off portable batteries, 20 percent off wall chargers, and more.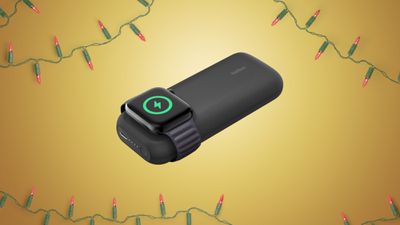 Level Lock
Level Lock will have a few discounts the week of Black Friday, starting November 23 at 12 a.m. PT and running through Cyber Monday at 11:59 p.m. PT. If you purchase the Level Lock+ Connect or Level Bolt Connect, you can get a free Level Keypad ($79).
Withings
Withings began its Black Friday event on November 16 and it runs through Cyber Monday on November 27. You'll find these discounts across a variety of retailers, including Amazon, Best Buy, and Withings' own website.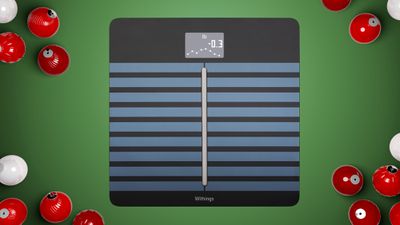 Twelve South
Twelve South kicked off its Black Friday event a few days ago, focusing on discounts for MacBook and iPad stands.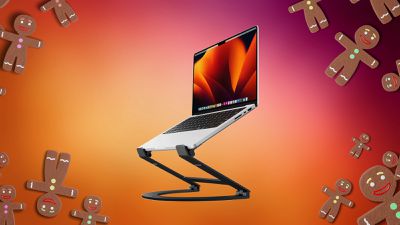 B&H Photo
B&H Photo's Holiday Head Start sale includes low prices on numerous products, with Apple's HomePod (Gen 2) at $279.99, down from $299.00. This is still one of the only sales we've ever tracked on the new HomePod, and it's a great all-time low price.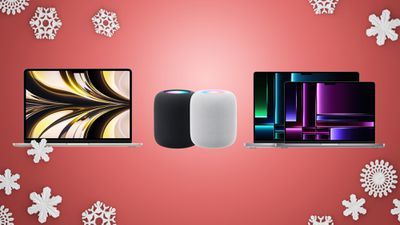 Sonos
Sonos is offering up to 20 percent off select home theater products and up to 25 percent off portable speakers. Sonos very rarely discounts its products like this, more commonly offering bundle deals, so if you've been waiting for a great deal on a Sonos soundbar or speaker this month is definitely the time to buy.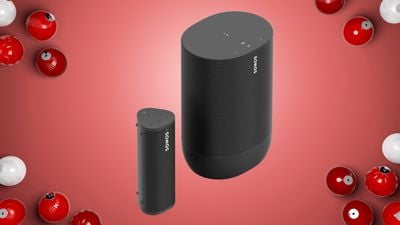 Satechi
Satechi is offering up to 35 percent off select products with the code BFCM35 during its Black Friday event. This includes MagSafe-compatible accessories, desktop accessories, USB-C chargers and hubs, and more.
Past Black Friday Deals
For an idea of what kind of deals we can expect this year, it's worth taking a look at some of the best deals that we saw in 2022. During last year's sales, we saw all-time low prices on AirPods Pro, AirTag, 9th gen iPad, various MacBooks, and the MagSafe Charger.
For the past few years, Apple has offered a four-day shopping event, kicking off on Black Friday and lasting through Cyber Monday. Apple's 2022 event offered Apple Store gift cards ranging from $50 to $250 with the purchase of select Apple and Beats products, but many third-party retailers offered better deals including straight discounts rather than bonus gift cards.
A couple of the more popular deals during recent Black Friday events have been AirPods and AirPods Pro. We see consistent deals on these accessories throughout the year, but the steepest discounts tend to arrive with the holidays. So, if you've been waiting to buy a pair as a gift, it'll be good to keep an eye out at major retailers like Amazon.
You can also expect some kind of bonus for buying an Apple Gift Card at various retailers. In 2022, Target offered $15 gift cards with the purchase of the $100 Apple Gift Card. Given that we no longer see straight discounts on these cards as we did with the old iTunes Gift Cards, these holiday sales are the perfect time to stock up on Apple Gift Cards, and they make great stocking stuffers.
Black Friday is also usually a good time to purchase an iPhone with multiple retailers and cellular carriers offering various incentives. In 2022, this included major discounts on the iPhone 14 from carriers like T-Mobile and AT&T, among other deals from regular retailers. You can expect to see similar -- and perhaps even steeper -- discounts on the iPhone 15 this year at multiple retailers.
Otherwise, reliable Black Friday deals every year include those on Apple TV 4K, MacBook Pro, MacBook Air, Beats headphones, Apple Watch, iPad, iOS and macOS apps, and movies and TV shows on iTunes.
Shopping Tips
Doorbusters
Many of the Apple items offered on Black Friday are what stores like to call "doorbusters" because they are products that are designed to get people into the store. These are often the store's best deals and tend to be very popular. While people have been known to line up for several hours to be first in line to take advantage of one of the better deals, in the past few years the term isn't necessarily meant just for in-store deals. You'll find plenty of great online doorbuster deals as well.
Check Deals Locally
Not all deals are offered at all retail locations, so it's a good idea to get in touch with your local retail outlet ahead of Black Friday to confirm deals and to potentially get an idea of what product stock might look like.
Sales Tax
National retailers like Apple and Best Buy charge local sales tax on all orders, so when making an online order, it is best to consider all sales tax options. Ordering from smaller online retailers can be a benefit, as not all stores charge sales tax in all states. Customers in states where retailers do not collect sales tax may, however, be required to pay a calculated or estimated "use tax" on out-of-state purchases as part of their income tax filings.
Local sales taxes are automatically charged for online orders from the following retailers in the following states:
- Apple, Amazon, Best Buy, Walmart, Sam's Club, Target: All States
States with no sales tax: Alaska, Montana, New Hampshire, Delaware, Oregon
Affiliate Disclosure
MacRumors is an affiliate partner with some of the vendors we will be listing in this roundup, and our Black Friday roundup will contain some affiliate links. When you click on one of these links and purchase one of these products, we may receive a small amount of money in return, which helps us keep the site running.