iOS 11
The next version of iOS, coming in the fall of 2017. Preview expected at WWDC in June.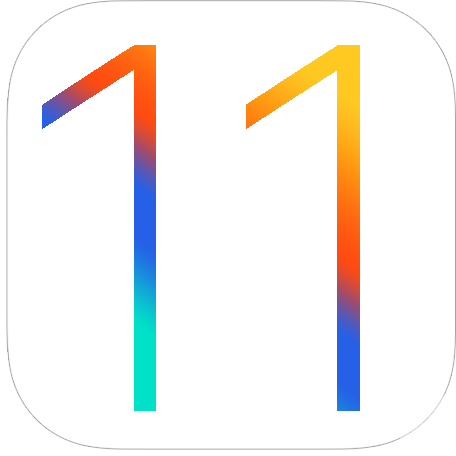 At a Glance
iOS 11 is the successor to iOS 10, expected to debut alongside new iPhones in the fall.
What We Expect
June preview at WWDC
Fall 2017 release date
Possible new video-focused social networking app
iPad improvements
What We Expect
The next update to Apple's mobile operating system, iOS 11, is already in development at Apple's headquarters in Cupertino, California. While we don't know a lot about the update as of yet, there have been a few rumors about upcoming features that could make their way into the new operating system.
Apple could be planning to implement group FaceTime capabilities for the first time, bringing its FaceTime video service in line with Skype and other competing services. iOS 11 will reportedly let users start multi-person calls through a group conversation in iMessage. Up to five people at once will be able to participate in a call.
A questionable rumor sourced from an Israeli site suggests Apple is planning major Siri updates in iOS 11, introducing contextual learning abilities and deep integration with iMessage and iCloud.
According to Apple Music head Jimmy Iovine, iOS 11 will include a "new edition" of the Apple Music app that "better showcases video." The revamped app comes as Apple is focusing on original content, like "Carpool Karaoke: The Series," which will be offered through Apple Music.
There are also rumors suggesting Apple has some iPad-specific updates in the works, and with so little focus on the iPad in iOS 10, iOS 11 could include these rumored additions. Specifically, Apple is said to be working on expanded Apple Pencil support for the iPad Pro, which would be combined with hardware improvements to introduce features like smoother on-screen zooming, panning, and scrolling.
Based purely on speculation, iOS 11 could introduce design changes. We have not seen significant design updates to iOS since iOS 7 was introduced in 2013. A much-desired "dark mode" could also be on the horizon as it is a feature that has been rumored for multiple years.
Additional details on what we can expect to see in iOS 11 will likely leak out in the months leading up to its release, giving us some hints at what will come in 2017.
Testing
The number of visits we see to MacRumors from devices running pre-release software often gives us hints as to how development is progressing on upcoming updates. Visits that we're receiving from devices running iOS 11 have been picking up steadily in recent months.

As development progresses and the update is tested with a growing number of employees, the number of visits will jump. We can expect to see a significant number of visits towards the beginning of June as Apple prepares to debut iOS 11 at WWDC.
Discuss iOS 11
Do you have a specific feature you're hoping for in iOS 11? Join in on the MacRumors forums to discuss features you want to see in Apple's latest operating system update.
Release Date
iOS 11 will be previewed at the Worldwide Developers Conference, set to take place from June 5 to June 9. The operating system will likely be introduced at a keynote event on June 5, and provided to developers for testing purposes directly afterwards.
Following an extended testing period, iOS 11 will see a public release in the fall alongside new iPhones if Apple sticks to its traditional release schedule.