iOS 12
Apple's next-generation iOS operating system, coming in 2018.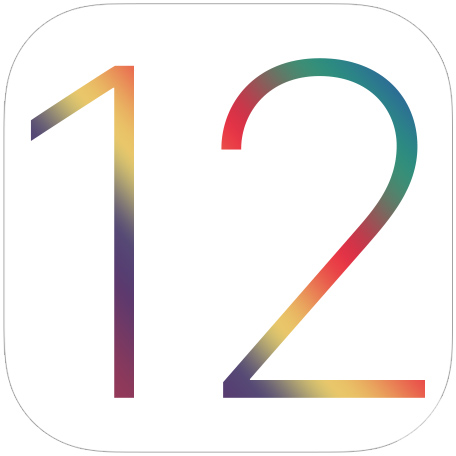 At a Glance
iOS 12, likely coming this fall, will focus on performance and quality improvements, along with new features like cross-platform iOS and Mac apps.
Rumored Features
Focus on performance improvements
Support for cross-platform iOS and Mac apps
Improved parental controls
AR improvements
New digital health features
FaceTime improvements
What We Expect
The next update to the iOS operating system that runs on the iPhone, iPad, and iPod touch is already in development at Apple's headquarters in California.
While we don't know a whole lot about the update, codenamed "Peace" at this point in time, we have heard some interesting rumors that shed light on some of the features and changes we can expect to see in the update, which, based on past updates, is likely to be called "iOS 12."
iOS 12 is going to be an update that focuses heavily on bug fixes and refinements to the underlying code because Apple wants to address performance and quality issues.
According to Bloomberg, Apple was originally planning to introduce features that included a refresh of the Home screen with a redesigned app grid, a revamped CarPlay interface, improvements to core apps like Mail, and updates to picture-taking, photo editing editing, and photo sharing, but the company has opted to delay these features until 2019 in order to focus more heavily on making iPhones "more responsive and less prone to cause customer support issues."

There will, however, be new some new features, which are rumored to include improvements to augmented reality and digital health along with more robust parental controls and improvements to FaceTime. Rumors have also suggested Apple is working on universal apps that work across iPhone, iPad, and Mac.
Apple's aim is to allow software developers to design one app that will work with either a touchscreen or mouse, allowing it to run on the iPhone and iPad or on a Mac. Though Apple has cut some features from iOS 12, the company is still on track to unveil a unified apps platform in 2018.
Rumored Features
Cross-Platform Functionality
The biggest change coming in iOS 12 may be cross-platform apps. The update, along with macOS 10.14, will allow developers to design a single app that will work on iPhones, iPads, and Macs, a stark change from the separate Mac and iOS apps available today.
Apple may bring some of its own iPhone apps, like the Home app, to the Mac as part of this update.
New Animoji
Animoji, available on the iPhone X, will be expanded in iOS 12. Apple is said to be planning to introduce new Animoji characters and an interface that's easier to navigate.
Animoji are also coming to the iPad, with the next-generation iPad Pro rumored to include a TrueDepth camera.
Animoji FaceTime Integration
Apple is planning to integrate Animoji into FaceTime, allowing people to use the animated emoji characters when making a video call.
Multi-person FaceTime calls are reportedly being explored as well, but Bloomberg says that feature may not be ready for a 2018 debut.
Parental Controls
Apple plans to update its parental controls in iOS 12 with a new Digital Health tool that will let parents know how much time their children have spent using iOS devices, which will allow parents to better monitor screen time.
Other Changes
Several other features have been rumored for the iOS 12 update, such as the following:
A redesigned Stocks app

Deeper Siri integration in Photos for search purposes

An enhanced version of Do Not Disturb that will offer users more options to automatically reject calls and silence notifications.

Revamped interface for importing photos into an iPad.

Multi-person augmented reality games.

Revamped iBooks app with "Today" section
Coming in iOS 13
According to Bloomberg, Apple decided to delay several features that were originally planned for iOS 12 in order to focus more effort on under-the-hood fixes and improvements. Features cut include the following:
A redesigned Home screen for iPhone and iPad.

A redesigned CarPlay Home screen.

A revamped Photos app able to suggest images to view.

Multiple windows for a single app on iPad, with a tab view.

A multitasking feature for displaying two windows of the same app side by side.

New Apple Pencil features.

A Mail feature for muting notifications from specific threads.
Apple is planning to delay these features for a year, instead perhaps introducing them in iOS 13. The change marks a major shift in Apple's iOS development policy, which, going forward, will allow engineers to push back features that aren't ready when necessary.
Apple will now work on the next two year years of updates at the same time, allowing under-developed features to be delayed while continuing to provide yearly updates.
Discuss iOS 12
Do you have a specific feature you're hoping for in iOS 11? Join in on the forums to discuss features you want to see in Apple's latest operating system update.
Release Date
iOS 12 will be previewed at the Worldwide Developers Conference, which is likely to take place at some point in June. Exact dates for WWDC will be shared early in the year ahead of the event.
Following iOS 12's unveiling at WWDC, it will be seeded to developers for testing purposes and given to Apple's public beta testing group later in the summer. When beta testing has finished in the fall, iOS 12 will see a public release alongside new iPhones, provided Apple sticks to its traditional release schedule.