WWDC 2015
First looks at iOS 9, OS X El Capitan, watchOS 2, and Apple Music.
By MacRumors Staff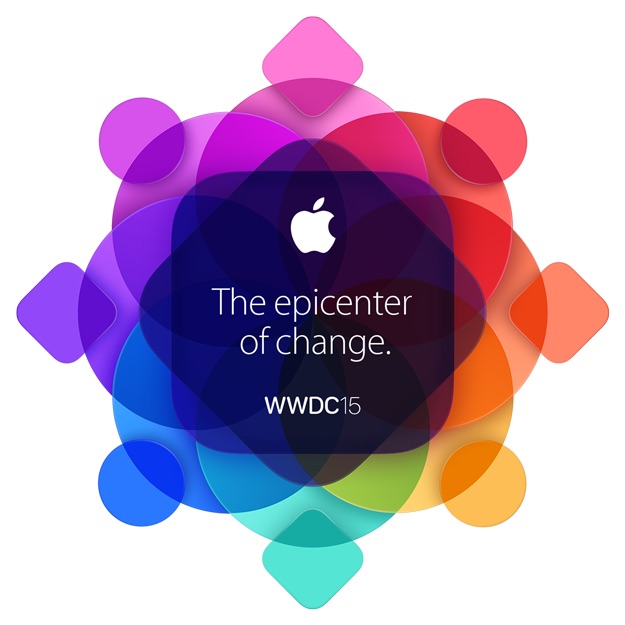 At a Glance
WWDC is the annual Worldwide Developers Conference held by Apple in San Francisco, California. The 2015 kicked off on June 8 with a keynote address where the company showed off iOS 9, OS X El Capitan, and watchOS 2 for the first time while also taking the wraps off its new Apple Music streaming service.
Announcements
iOS 9
OS X 10.11 El Capitan
watchOS 2
Apple Music
What Was Announced
Apple's Worldwide Developer Conference keynote for 2015 was held on Monday, June 8, with the company introducing the next versions of its iOS, OS X, and watchOS operating systems, as well as an all-new Apple Music streaming service. A full transcript of our live blog coverage of the event remains available, and Apple has shared a video stream for on-demand viewing.
iOS 9
The next version of Apple's mobile operating system, iOS 9, was introduced at the keynote event with developer access starting immediately, to be followed by a public beta in July and public availability in the fall, mostly likely in the September timeframe when Apple typically introduces its new iPhone hardware.
iOS 9's biggest focus is on intelligence and proactivity, allowing iOS devices to learn user habits and act on that information, opening up apps before we need them, making recommendations on places we might like, and guiding us through our daily lives to make sure we're where we need to be at the right time. Siri and search improvements drive those new capabilities, with other improvements including transit directions for Maps in select cities, a much more robust Notes app, a new News app, and Apple Pay enhancements such as support for store-brand cards and rewards programs.
The iPad in particular will see some great upgrades with iOS 9, led by improved multitasking functionality such as Slide Over and Picture-in-Picture video, and exclusively for the iPad Air 2, a true Split View experience running two apps independently side-by-side.
Read more about all of the updates in our iOS 9 roundup.
OS X 10.11 El Capitan
The Mac is also getting a solid operating system upgrade this year, although its being billed as a refinement of OS X Yosemite. As such, Apple has decided to name it OS X El Capitan after the famous rock formation in Yosemite National Park. OS X El Capitan launched immediately for developers, with a public beta to follow in July and an official launch in the fall.
OS X El Capitan brings a number of improvements for the user experience, including significant improvements to Spotlight such as natural language search entry with new data sources integrated for improved results and functionality. Window management has also been improved with a revamped Mission Control, making it easier to deal with multiple apps and Spaces, as well as take advantage of new Split View functionality to use two full-screen apps simultaneously side-by-side.
Mail, Photos, and Notes have also seen nice improvements in OS X El Capitan, while Safari has received features like Pinned Sites and the ability to easily mute audio coming from any tab. Under-the-hood improvements means it is much faster to launch and switch between apps under El Capitan, while the Metal for Mac graphics technology will enable demanding apps to see significantly improved performance.
Read more about all of the updates in our OS X El Capitan roundup.
watchOS 2
Just six weeks after the launch of the Apple Watch, Apple showed off watchOS 2 at WWDC, opening the door for an improved user experience on the wrist-worn device. Likely the biggest improvement is support for native apps running directly on the Apple Watch rather than being projected from a paired iPhone as an extension, with apps also gaining access to the Apple Watch's sensors, Digital Crown, Taptic Engine, and more.

Other improvements include new watch faces such as photo and time-lapse faces, third-party complications to allow users to view data from third-party apps right on select watch faces, and a Time Travel function to easily see data like upcoming appointments and weather forecasts by using the Digital Crown to move ahead in time. A new Nightstand mode will display time and alarm functionalities while a watch is laying on its side charging overnight.
watchOS 2 developer tools and beta software are available now to allow developers to begin apps supporting the new features, and watchOS 2 will roll out to the public in the fall.
Apple Music
With streaming music rapidly overtaking the download market, Apple is making a big push into streaming music with the debut of Apple Music. Launching in over 100 countries on June 30 with the release of iOS 8.4, Apple Music is priced at $9.99/month for a single user or $14.99 for a family plan and integrates access to over 30 million tracks from the iTunes Store with a user's own music collection, making it all available for streaming access from a variety of devices.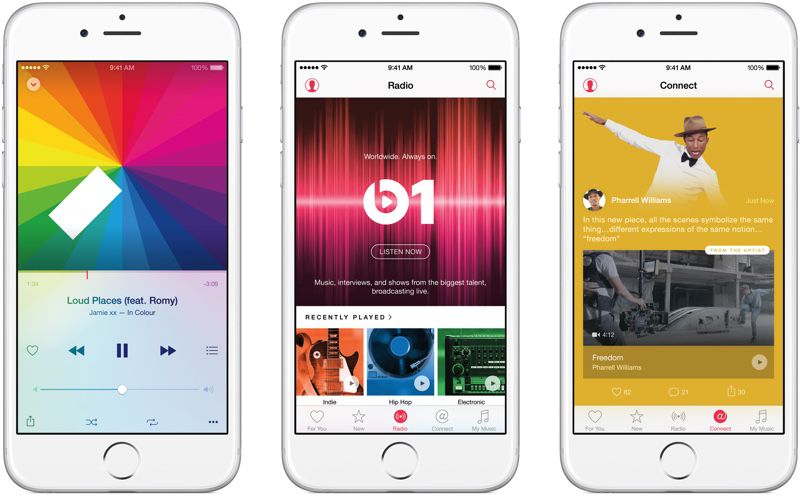 Alongside the subscription service, Apple is also debuting Beats 1, a new worldwide 24/7 streaming music station headed by former BBC DJ Zane Lowe. Available free of charge, Beats 1 will complement the former iTunes Radio streaming options, which will remain available free of charge as Apple Music radio stations with improved curation. Apple Music also includes a new Connect feature where artists can share audio, video, photos, lyrics, and more directly with their fans.
Past WWDCs
2014
At last year's WWDC, Apple unveiled:

- Apple Announces OS X Yosemite with Improved Cross-Device Connectivity and New User Interface
- Apple Announces iOS 8 with Interactive Notifications, QuickType, More
- Apple Announces 'iCloud Drive' and 'Mail Drop' Features for OS X Yosemite
- Apple Updates iMessage with Improved Group Messaging and Video and Audio Messages
- 'QuickType' Keyboard for iOS 8 Offers Context-Aware Predicitive Typing Suggestions
- iOS 8 to Include Support for System Wide Third-Party Keyboards
- Apple to Enhance App Store with 'Explore' Tab, App Bundles, Beta Testing, and More
- Apple to Discontinue Support for iPhone 4 in iOS 8
- Apple Announces Significant SDK Improvements with New 'Swift' Programming Language, CloudKit and More
2013
At 2013's WWDC, Apple unveiled iOS 7, OS X Mavericks, iWork for iCloud, the Mac Pro, and new MacBook Airs.
2012
2012's event saw the introduction of the MacBook Pro with Retina Display, iOS 6 and its standalone Maps app, OS X Mountain Lion, MacBook Pro and MacBook Air updates, and a redesigned AirPort Express.
WWDC 2015 Timeline