watchOS 2
watchOS 2, the latest version of the software that runs on the Apple Watch, launched on September 21, 2015.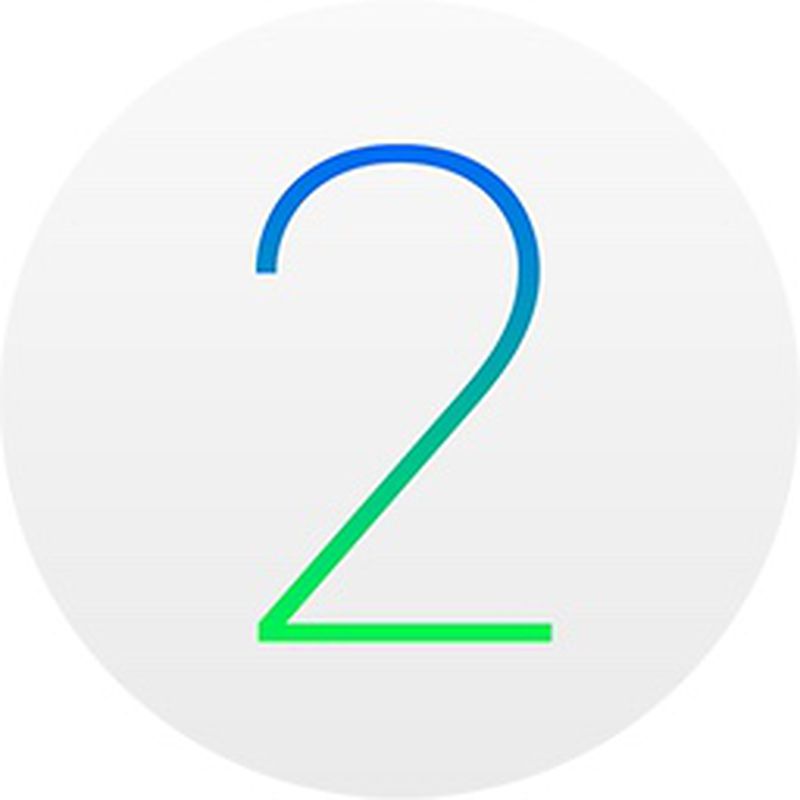 What's New in watchOS 2
watchOS is the operating system that runs on the Apple Watch, much like iOS runs on iPhones and iPads and OS X runs on Macs. While watchOS has taken design cues from iOS 8 and iOS 9, it's been built from the ground up for the Apple Watch, with features and apps that take advantage of the hardware in the wrist-worn device.
Apps like Activity and Workout read data from the accelerometer and the heart rate sensor, while communication features let users send sketches, heartbeats, and animated emoji. Notifications are sent from the iPhone and delivered with small haptic taps on the wrist, while Glances offer up quick tidbits of information that can be digested in just a few seconds.
Introduced at the 2015 Worldwide Developers Conference, watchOS 2 brings a lot of important functionality to the Apple Watch. Most of what's included is aimed at developers, but the new tools developers have to work with offer better third-party apps and Apple Watch interactions for all of us.
watchOS 2 introduces support for native apps, which means apps are able to run entirely on the Apple Watch without relying on the iPhone. It also allows developers to access the device's built-in heart rate sensor, Taptic Engine, accelerometer, and microphone, and build third-party complications to display information on the watch face. As of June 2016, all new Apple Watch apps submitted to the App Store must be native apps built using the watchOS 2 SDK.
Along with new developer tools, watchOS 2 brings two watch faces and a feature called Time Travel, designed to display future complication info like upcoming weather and calendar events. watchOS 2 also introduces a new Nightstand mode that's activated while the Apple Watch is charging in landscape mode, plus it improves Mail, adds support for FaceTime Audio, allows multiple colors for sketches, and lets users add more than 12 friends.

Siri can do more with watchOS 2, such as starting workouts and opening up Glances, and iOS 9 features like Transit directions in Maps are available on the watch after installing watchOS 2. With watchOS 2, our watches are also safer from theft thanks to the addition of Activation Lock.
WatchOS 2 was supposed to be released to the public on September 16 alongside iOS 9, but just hours before the expected release Apple announced it would need to delay the release of watchOS 2 due to an unresolved bug. The update was ultimately provided to the public on September 21, 2015.
Current Version - watchOS 2.2.1
The current version of watchOS is watchOS 2.2.2, released to the public on July 18. watchOS 2.2.2 is a minor update focusing on bug fixes and performance improvements. watchOS 2 will be followed by watchOS 3, currently in beta testing.
Apple Watch updates can be downloaded through the Watch app on the iPhone by going to General -> Software Update. To install an update, the Apple Watch must have 50 percent battery, it must be placed on the charger, and it must be in range of the iPhone.
Feature Additions
Watch Faces
Apple isn't ready to let developers create third-party watch faces just yet, but watchOS 2 does introduce two new watch face options designed by Apple. The first is a photo watch face that takes advantage of the photos stored on your Apple Watch, letting you pick a photo or an album of photos to use as your watch face.

If you pick an album, the Apple Watch displays a different photo each time you lift your wrist, cycling through all of the available selections. If you pick a single photo, it'll always show the same image. This feature also works with the Live Photos taken with an iPhone 6s, 6s Plus, or SE. When a Live Photo is used as an Apple Watch face, it animates each time the wrist is raised.
The second watch face is a dynamic Time-Lapse face that displays videos shot over 24 hours in different locations around the world, including Hong Kong, London, Mack Lake, New York, Shanghai, and Paris. When you glance at your watch, the image is different based on the time. For example, with the New York watch face, if you look at your watch at 10:00 a.m., you'll see a sunny skyline. If you look at your watch at 10:00 p.m., it'll be dark and you'll see a skyline filled with lights.


Time Travel
watchOS 2 introduces a new feature called Time Travel, which lets you turn the Digital Crown to turn time forwards or backwards to display future and past information on your Apple Watch.
As described by Apple, Time Travel is a useful feature for complications, which are the little tidbits of extra information (weather, calendar events, date, etc.) that are displayed on certain Apple Watch faces. With Time Travel, when the Digital Crown is turned, you're able to check upcoming calendar events or weather forecasts right from the watch face.
Nightstand Mode
Nightstand mode is a feature that's activated whenever the Apple Watch is placed on its side when connected to the charger, allowing it to function as an alarm clock. In this mode, the Apple Watch illuminates whenever the screen or Digital Crown is pressed, clearly displaying the time.

Nightstand mode also changes the function of the buttons on the Apple Watch when used as an alarm. When an alarm sounds, the side button turns it off while the Digital Crown acts as a snooze button.
Activation Lock
Apple's iPhones and iPads have a built-in feature that prevents them from being reset and reactivated without an Apple ID password, effectively rendering them useless when stolen. A thief who's obtained an iPhone is not able to reset the device to use it with another account, and with watchOS 2, the same principle applies to the Apple Watch.

With the initial version of watchOS, it was possible to reset an Apple Watch and bypass the passcode, meaning a stolen Apple Watch could be paired with a new iPhone. That is no longer be the case with watchOS 2 -- a stolen or misplaced Apple Watch is not be able to be wiped and resold as a fresh device, as the owner's iCloud login is needed to reset the watch. This makes it less attractive to thieves.
Feature Improvements
Siri
Siri is able to respond to more requests and do additional tasks with watchOS 2, like starting specific workouts with the command "Siri, start an 30-minute indoor run," or "Siri, start a 45-minute outdoor walk." Siri is also able to open specific Glances, even those that are not present in the Glances menu. If you want to get a quick look at Twitter but don't have the Glance activated, you can still ask Siri to open the Twitter Glance.
iOS 9 brings transit information to Maps, and with watchOS 2, Siri is able to provide directions that include transit routes, as long as you're in one of the cities where transit directions are available. Transit directions are available in the following places: Baltimore, Berlin, Chicago, London, Mexico City, New York City, Philadelphia, Montreal, Sydney, San Francisco, Toronto, Washington D.C., Seattle, Portland, Boston, Los Angeles, and several cities in China.
Siri can also look up words in the dictionary and calculate tips on command.

Mail
In the original version of watchOS, Apple's Mail app only allows users to view and organize email. With watchOS 2, Mail supports dictation, so you can send replies to email messages directly from your wrist. You can also reply with emoji or preset responses like in Messages.
Social Features
watchOS 2 expands the number of friends you can add, allowing you to send sketches, heartbeats, emoji, and more to a longer list of contacts. This is done through multiple Friend screens, with each screen housing 12 contacts. Swapping between screens is done with a swipe. Each friend group can have a different name, with the organizing done through the Apple Watch app on the iPhone.

When using Digital Touch to send sketches, you can use more than one color with watchOS 2 instead of being limited to a single color.
FaceTime Audio
You can now accept FaceTime Audio calls on your Apple Watch, just as you would a regular phone call. You can't answer FaceTime video calls, but you can send them to the iPhone or reject them. With the first version of watchOS, the Apple Watch simply ignored FaceTime.
New Achievements
watchOS 2 adds new health and fitness achievements, with new trophy icons that can be shared with friends over social networks like Facebook and Twitter.
Display Sleep Period
During the beta testing period, Apple added a feature to the Apple Watch that keeps the display active and turned on for 70 seconds after it's tapped. This new 70 second setting accompanies the original feature that kept the Apple Watch display on for 15 seconds after being tapped.
Music
The Music app on the Apple Watch has been updated in watchOS 2 to take advantage of features in Apple Music, with a new interface that makes it easier to heart songs and control what's playing. There's also "Quick Play" setting that gives users an easy and fast way to access music on the iPhone.
iOS 9 Features
New features being introduced alongside iOS 9 are also be available on the Apple Watch, including improvements to both Maps and Apple Pay. Though watchOS 2 introduces native apps, the new operating system and iOS 9 are still heavily linked.
As mentioned earlier, the Maps app in iOS 9 has transit routing information, and that information is also available on the Apple Watch. Any directions obtained on the Apple Watch with watchOS 2 include transit directions in supported cities.
In iOS 9 and watchOS 2, the Passbook app is renamed "Wallet" to reflect Apple's efforts to replace the traditional wallet with its Apple Pay initiatives. Apple Pay is now ableto support both store loyalty cards and store credit cards.
With the Apple Watch, it is be possible to make payments in participating stores with supported store credit cards and scan supported loyalty cards.
Third-Party App Improvements
Some of watchOS 2's biggest improvements are developer-oriented feature additions that hugely boost the functionality of third-party apps. Developers can not only create native apps, but also access a whole slew of hardware features that were previously restricted.
Native Apps
watchOS 2 brings a long-awaited feature that's going to make apps load more quickly and work more smoothly -- native apps. With the first version of watchOS, all Apple Watch apps were powered by the iPhone, with only the app interface running on the Apple Watch.
Depending on the distance of the Apple Watch from the iPhone, it could take several seconds for an Apple Watch app to load, but with apps that are able to run more fully on the Apple Watch, apps are speedier. Third-party apps also have more functionality when an iPhone is not available, both due to new Wi-Fi features and the ability to run natively.
More Hardware Access
In addition to being able to build native apps with watchOS 2, developers are also able to access a lot more of the device's hardware, which means third-party apps can do a whole lot more.
Apps can access data from the accelerometer and the heart rate monitor for the first time, so third-party fitness apps are going to be as capable as Apple's own Activity and Workout apps. Developers can also access the Taptic Engine, building custom haptic notifications and feedback into apps, and they can use the Digital Crown in new ways for their user interfaces.
Developers are also able to use the microphone to record audio directly on the Apple Watch, and there are new audio/video features that let full videos play directly on the watch, with audio. Apps that play short-form video, like Instagram and Vine, are able to use the new tools to play videos on the Apple Watch for the first time.
Complications
Apple isn't letting developers create custom third-party watch faces for the Apple Watch, but better customization options for watch faces are available in watchOS 2 with third-party complications. Developers can create complications for their apps that can be displayed on certain watch faces, right alongside built-in complications that display information like weather and calendar events.

A third-party complication might let a user display flight information right on his or her watch face, get sports scores for a game, or see information from connected devices ranging from HomeKit products to cars. Third-party complications work hand-in-hand with Time Travel, the feature mentioned above that lets users rewind and fast forward through the day to see what happened in the past or what's happening in the future.
Tetherless Wi-Fi
watchOS 2 introduces Tetherless Wi-Fi, letting the Apple Watch communicate directly with known Wi-Fi hotspots. This is a developer-oriented feature that allows third-party apps to update and function even when the connected iPhone isn't nearby. This uses a new WatchConnectivity feature, designed to improve the communication between the iPhone and the Apple Watch for better third-party app performance.
watchOS 2 How Tos
Release Date