macOS 12
Apple's next-generation macOS operating system, debuting at WWDC with a launch in the fall.
By MacRumors Staff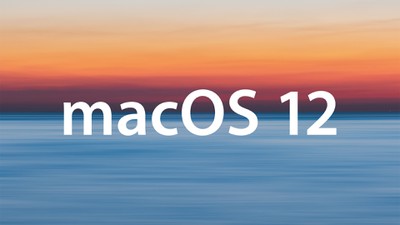 macOS 12 - What We Expect
Apple is developing the next-generation version of macOS at its headquarters in Cupertino, California, with the new software set to be shown off this June at the annual Worldwide Developers Conference.

There are months to go before the new macOS update is unveiled, and we don't know what to expect just yet, but we'll be updating this roundup as details about the new operating system leak out.
For a long time, macOS updates were labeled as 10.x, but with the launch of macOS Big Sur, Apple jumped up to macOS 11. We've already had betas that are 11.x, which means the next-generation version of macOS will very likely be macOS 12.
Note: See an error in this roundup or want to offer feedback? Send us an email here.
Prospective Name
In 2016, Apple stopped using its traditional "OS X" naming system in favor of "macOS," a name that better fits with iOS, iPadOS, tvOS, and watchOS. Apple will continue to use "macOS" in 2021, and is likely to continue with the tradition of naming new versions of macOS after California landmarks.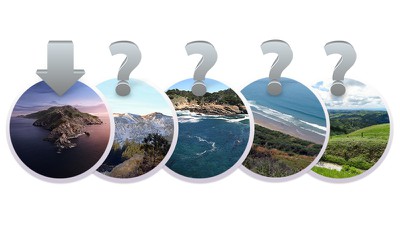 Apple started naming macOS updates after locations in California back in 2013, and so far, we've had Mavericks, Yosemite, El Capitan, Sierra, High Sierra, Mojave, Catalina, and Big Sur.
We don't yet know what Apple will call the next-generation version of macOS, but Apple has maintained a list of a few trademarked California landmark names that could be used for future Mac software updates.
Apple at one time had a long list of trademarks ranging from popular beaches to well-known cities to notable mountains and deserts, but may of those have expired or have been abandoned. Apple has kept a few trademarks active, including Mammoth, Monterey, and Skyline. Monterey and Skyline are on the verge of being abandoned because they've reached their final extensions, but Mammoth can remain active until 2022.
Mammoth: - Mammoth likely relates to Mammoth Lakes and Mammoth Mountain, a popular area for skiing and hiking in the Sierra Nevada mountains. Apple extended the Mammoth trademark in November 2020 and it won't expire until May 2022 so long as Apple continues to file extensions.

Monterey: - Monterey is a historic city and popular beach vacation spot, home to the Monterey Bay Aquarium and Cannery Row, the setting for American author John Steinbeck's 1945 novel of the same name. Apple was granted an extension on the Monterey trademark in December.

Skyline: - Skyline is likely the scenic Skyline Boulevard that follows the ridge of the Santa Cruz mountains that run south from San Francisco. Apple filed an extension for Skyline in September 2020.
Apple has in the past used names like El Capitan, High Sierra, Catalina, and Big Sur without trademarking them, so it is possible and even likely that Apple will use a name we haven't previously heard before. Apple can also use the names above even if the trademarks held now happen to expire, and that's true of all the names that have been considered in the past. The trademark for macOS Big Sur, for example, expired in 2018, but that didn't stop Apple from using it in 2020.
Release Date
macOS 12 will be previewed at the 2021 Worldwide Developers Conference, which will take place from June 7 to June 11. Apple will hold a keynote event on June 7 where macOS 12, iOS 15, iPadOS 15, tvOS 15, and watchOS 8 will be shown off.
WWDC 2021 will be a free digital-only event open to all developers, much like the 2020 event. Apple will provide labs, sessions detailing new features, and opportunities for developers to interact with Apple engineers.
After being previewed at WWDC, the macOS 12 update will be provided to developers for testing purposes, and later in the summer, the public beta testing group. When beta testing has finished in the fall, macOS 12 will see a public launch alongside new iPhones.