iOS 16
The next-generation version of iOS, set to be introduced at WWDC in June.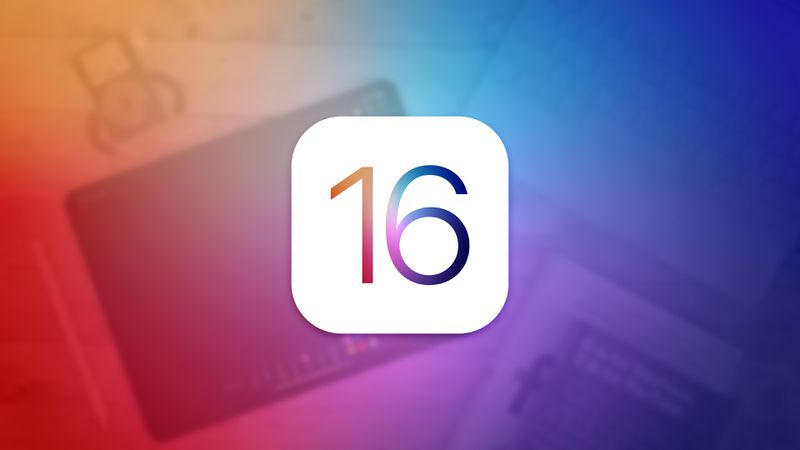 iOS 16 - Everything We Know
Apple is developing the next-generation version of iOS and iPadOS, the operating systems that are designed to run on the iPhone, iPad, and iPod touch. New versions of iOS and iPadOS aren't set to come out for a few more months, but Apple always begins work on the software early for testing purposes and so developers can prepare for upcoming changes.

We will get our first glimpse at iOS 16 and iPadOS 16 at WWDC, with Apple set to introduce the updates at the keynote on Monday, June 6. We don't know much about what to expect from iOS 16 and iPadOS 16 at the current time, but we'll be updating this roundup as details about the new operating systems leak out as WWDC approaches.
No Notch Display
The upcoming iPhone 14 Pro models are expected to feature a hole-punch design that does away with the notch in favor of just a small hole for the front-facing camera, and if that happens, Apple could introduce some changes to the design of the top of the iPhone, as there will be more space to work with around the status bar.
Health App Improvements
Apple plans to introduce an updated version of the Health app that will expand sleep tracking functionality and medicine management. Apple is developing a medicine management tool that will let users scan their pill bottles into the app, but the initial version of the feature is unlikely to include all of the planned functionality. The Health app is also set to gain new women's health features.
Notification Updates
According to Bloomberg's Mark Gurman, iOS 16 will bring "significant" improvements to notifications, though there are no details at this time on just what that means.
Car Crash Detection
Rumors indicate the iPhone 14 models are going to get a new car crash detection feature that will allow the iPhones to detect when a collision has occurred and dial emergency services automatically.
This would likely have software-side support that's probably going to be added in iOS 16, should Apple decide to move ahead with the feature.
Emergency Satellite Features
There are rumors that Apple is planning to add a satellite-based emergency feature to the iPhone 14 models, which would be supported in iOS 16. If this feature is released, iPhones would be able to send texts in emergency situations when there is no cellular coverage, and report major emergencies when coverage is not available as well.
Services
Apple is working on several new services that will be integrated into iOS, and which are likely to come as part of the iOS 16 launch.
A buy now, pay later feature for Apple Pay will allow customers to pay for Apple Pay purchases in installments over time, similar to pay later services like Klarna. Buy now, pay later is expected to launch in 2022.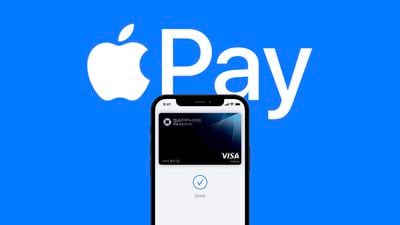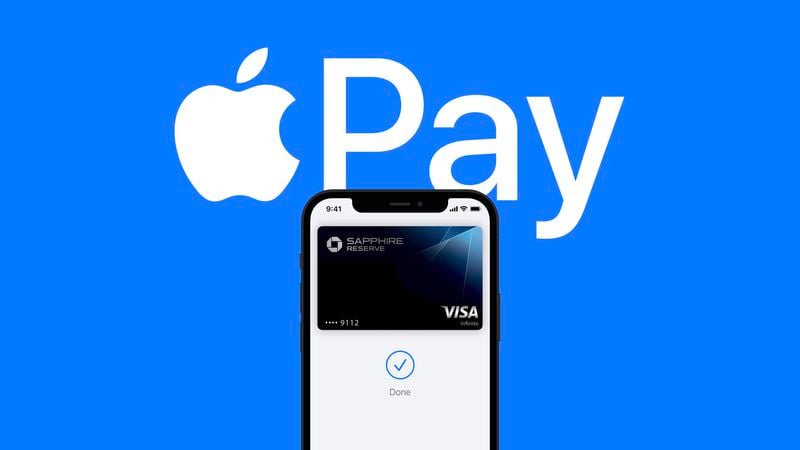 Apple is also working on a hardware subscription program that will let customers pay a monthly fee for an iPhone, iPad, or Mac, making the process of purchasing a device on par with buying iCloud storage or getting an Apple Music subscription. This could come by the end of 2022, or later in 2023, if Apple doesn't cancel it entirely.
Apple Fitness+ is set to gain new fitness types in 2022, and Apple is also exploring an Instacart-style service that integrates with the nutrition data in the Health app, but it's not clear if such a service will launch.
Possible AR/VR Headset
Though we have little insight into what to expect from iOS 16 at this time, there are rumors that suggest Apple is working on an AR/VR headset for release in 2022, and if that's the case, there could be new augmented reality integrations and features built into the new operating system updates.
Apple could perhaps be planning to introduce the AR/VR headset at the Worldwide Developers Conference in June to give developers time to create apps and experiences for the device, but it's not yet clear if that will happen.
iPadOS 16 Changes
Though details are scarce at this time, Apple may be planning a new multitasking interface for the iPad.
Device Compatibility
There's no official word yet on which devices will run iOS 16 and iPadOS 16, but the discontinuation of the seventh-generation iPod touch suggests that Apple could perhaps be planning to drop support for the iPhone 6s, iPhone 6s Plus, first-generation iPhone SE, and the iPhone 7, as all of these devices have less than 3GB RAM, similar to the iPod touch.
With iOS 16 and iPadOS 16, Apple may start requiring a minimum of 3GB RAM, but this is still speculation at this point.
Release Date
Apple is expected to preview iOS 16 at the 2022 Worldwide Developers Conference, which is set to kick off on Monday, June 6.
After being previewed at WWDC, iOS 16 and iPadOS 16 will be provided to developers for testing purposes that same day. Later in the summer, Apple will provide it to public beta testers, and when beta testing has finished in the fall, iOS 16 will see a public launch alongside new iPhones.