WWDC 2016
June 13–17, 2016 in San Francisco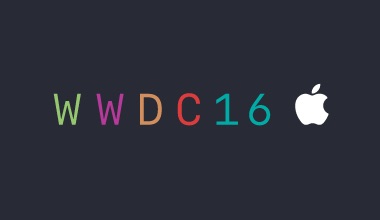 At a Glance
WWDC is the annual Worldwide Developers Conference held by Apple in San Francisco, California. The 2016 conference will be held June 13–17. Tickets are priced at $1,599 and are being distributed through a lottery system.
What's Expected
New iOS
New OS X
New versions of watchOS and tvOS
What Apple Announced at WWDC 2016
At WWDC 2016, the focus was on software. While no new hardware was unveiled, Apple announced major new updates to iOS, the newly renamed macOS, tvOS, and watchOS.
iOS 10
iOS 10 features a redesigned Lock screen with 3D-touch enabled notifications that offer up more information, a more easily accessible camera, and a new widgets screen that houses widgets formerly located in the Today section of the Notification Center. There's a redesigned Control Center, also with support for 3D Touch, and a new Raise to Wake feature wakes up the screen without bypassing notifications.
Siri can do a lot more in iOS 10, thanks to a Siri SDK that allows developers to build Siri support into their apps. You can now ask Siri to do things like summon an Uber or send a message in WhatsApp.
Messages has been overhauled with new features like background animations, bubble effects, rich links, and Digital Touch, the sketching feature first introduced on the Apple Watch, allowing users to create drawings and annotate photos and videos. Handwritten notes, hidden "invisible ink" messages, quick "Tapback" replies, and bigger emoji are new in Messages, and there's even a predictive emoji feature that will suggest words that can be replaced with emoji.
Messages has its own Messages App Store, so developers can create apps that can be used in iMessages. Apps add almost unlimited capabilities to Messages, from sending stickers and GIFs to making payments to making collaborative dinner orders.
A dedicated "Home" app is available for HomeKit devices, and it's now possible to delete almost all pre-installed apps that are unneeded. Photos features impressive facial and object recognition capabilities, which power a new Memories feature for rediscovering forgotten moments.
Both Maps and Apple Music have been redesigned with cleaner interfaces that are simpler to use, with Maps gaining proactive suggestions and integrated third-party apps and Apple Music gaining better content discovery and a new focus on lyrics. Apple News has also been overhauled with subscriptions, breaking news notifications, and better organization.
Apple's QuickType keyboard is smarter in iOS 10 with contextual predictions, and Apple Pay is available on the web. Game Center has been largely eliminated, and many other apps, like Notes, Clock, and Phone have been updated with new features.
For a full overview of all of the new features in iOS 10, make sure to check out our iOS 10 roundup.
macOS Sierra
The main new feature in macOS Sierra is Siri integration, bringing Apple's personal assistant to the Mac for the first time. Siri offers many of the same capabilities available on iOS, along with Mac-specific functionality like the ability to search through documents to quickly find files.
There's also an option to pin Siri search results to the Today section of the Notification Center or to add them to documents to provide up to date information at a glance. Siri can also do things like search through Photos, set reminders, initiate FaceTime calls, and more.
In Photos, computer vision and new deep learning algorithms allow the app to recognize people, places, and things in images using facial, object, and scene recognition, using the information to group images into intelligent collections and enable powerful search capabilities. A new "Memories" tab creates curated collections of past photos to resurface old memories, and there's a new "Places" album for displaying all photos on a world map.
Messages has rich links for previewing web content and watching video clips directly within the app, and it supports iOS 10 sister features like bigger emoji and "Tapback" options for quickly responding to messages with icons like a heart or a thumbs up. In iTunes, Apple Music is redesigned with a bolder look and a simpler interface to improve music discovery.
Continuity features are expanding in macOS Sierra with the introduction of a new "Auto Unlock" option for Apple Watch owners. When an authenticated and unlocked Apple Watch is in close proximity to a Mac, it unlocks automatically without the need to enter a password. Also new on the Continuity front is Universal Clipboard, a feature for copying something on one Apple device and pasting it on another.
Deeper iCloud integration makes all of the files stored on the desktop or the documents folder of a Mac available on all of a user's devices, including other Macs, the iPhone and the iPad through the iCloud Drive app, and the web through iCloud.com.

All Mac apps, first and third-party, are able to use multiple tabs in macOS Sierra, so in apps like Pages, users work with multiple tabs instead of multiple windows when accessing more than one document. Picture in Picture multitasking is also new in the OS, allowing users to watch a video while doing other things.
Apple is introducing a new Apple File System (APFS) built around SSDs and engineered with native encryption as a primary feature. There's also a new Optimized Storage feature that frees up space on a Mac when storage is getting low.
Along with iOS 10, macOS Sierra supports Apple Pay in the web browser, letting users pay for purchases made on the web with Apple Pay. Payments are authenticated through a connected iPhone using Touch ID or an unlocked Apple Watch.
For a full overview of all of the new features in macOS Sierra, make sure to check out our macOS Sierra roundup.
watchOS 3
watchOS 3 introduces a new Dock that houses a user's favorite and recently used apps so they're easier to access. Favorite Apple Watch apps saved to the Dock are kept up to date and are able to launch instantly, cutting down on app loading times.
Navigation has been improved, with left and right swipes now used to change the watch face. A new Control Center with more information is available when swiping upwards on the Apple Watch screen.
Activity sharing is new in watchOS 3, allowing Apple Watch owners to share their workout and activity information with friends to compete and stay motivated. New activity-based Smart Replies in the app are available to communicate with friends and family over activity achievements.
There are settings in the Activity app to customize workouts and activities for Wheelchair users, with wheelchair pushes contributing to all-day calorie goals and "time to roll" notifications instead of "time to stand" notifications.
A new Breathe app is designed to guide Apple Watch owners through daily deep breathing sessions to cut down on stress and induce relaxation, and there are also new Reminders and Find My Friends Apps.
There are three new watch faces, including Minnie Mouse, a simple numerals face, and an Activity face that shows activity rings, plus more faces are able to work with complications.

An SOS feature will automatically call emergency services when the side button is pressed no matter where you are in the world, and the Apple Watch can now be used to unlock a password protected Mac with new Continuity functionality.
In the Messages app, a redesign makes it quicker to reply to incoming texts, and a new "Scribble" feature allows you to write replies on the Apple Watch face with a finger.
For a full overview of all of the new features in watchOS 3, make sure to check out our watchOS 3 roundup.
tvOS 10
tvOS 10 builds on the initial tvOS features, introducing improved search, expanded Siri capabilities, single sign-on authentication, and a dedicated Apple TV Remote app for iOS devices.
Siri is able to search for movies and TV shows by topic, bringing up content around a theme like "high school comedies from the 80s" or "movies about baseball" or "TV shows about dinosaurs." Through a new Live Tune-In feature, Siri can also go directly to a live channel in a supported app with commands like "Watch CBS News" or "Watch ESPN."

Also new is Siri support for searching YouTube and managing HomeKit accessories.
Single-Sign On for pay TV apps is available in the latest version of tvOS, allowing users to sign in once on the Apple TV with their cable credentials to access live cable content included in a cable subscription.
Third-party apps can do more with new developer APIs for recording and live broadcasting, accessing iCloud Photo Library photos, using HomeKit within third-party apps, and developing apps with more complicated controls that necessitate a controller.
A new Apple TV remote app for iOS devices mirrors the capabilities of the physical Siri Remote with touch navigation, Siri integration, and gameplay support, and tvOS is also gaining features from iOS 10.
The Apple Music app has been redesigned and there's a new "Memories" feature in the Photos app.
Other new Apple TV features include a dark mode to darken the interface, a Continuity option that connects to the iPhone for easier text input, and an option for automatically downloading universal apps.
For a full overview of all of the new features in tvOS 10, make sure to check out our tvOS 10 roundup.
Worldwide Developers Conference
Every year, Apple holds an annual Worldwide Developers Conference at the Moscone West convention center in San Francisco, California, giving thousands of developers from around the world a chance to meet up with Apple engineers and sit in on valuable workshops and software sessions.
Apple typically begins each conference with a kickoff keynote on the first day, where the company makes major announcements and sets the stage for the remainder of the week. Keynote events often include a look at upcoming products and services and a first glimpse at new operating systems.
For the first time, Apple will hold its keynote event and other first-day sessions at the Bill Graham Civic Auditorium, roughly a mile away from Moscone West. The new location, which Apple also used for its September 2015 "Hey Siri" media event, will offer a larger venue for the conference's major presentations. Apple plans to start its keynote event at 10:00 a.m. Pacific Time.

Image via Instagram
In 2016, Apple is expected to unveil the latest versions of iOS and OS X, and work on iOS 10 and OS X 10.12 is already well underway. We may also see new versions of watchOS and tvOS, the operating systems that run on the Apple Watch and the Apple TV. News on additional products that might make an appearance will likely be shared as we get closer to the conference date. Most of Apple's Mac lineup is due for an update and some products could potentially see refreshes at the event.

Moscone West decorated for the 2015 WWDC event
Apple leaked the official dates for the 2016 event through Siri, revealing the conference will take place from Monday, June 13 through Friday, June 17, matching the long presumed dates previously suggested by the convention center's event calendar.

Shortly after Siri leaked the news, Apple officially announced the 2016 Worldwide Developers Conference and opened up ticket sales. Media invites for the keynote event went out on June 1.
On June 3, Apple debuted an updated WWDC app for iOS devices and the Apple TV. Attendees can use the app to get directions and times for labs and sessions, while those not attending can use it to watch live streaming sessions with Apple engineers. Apple also plans to live stream the WWDC keynote on iOS and Mac devices through Apple.com and on the Apple TV through a dedicated events app.
Just ahead of the event, Apple updated Siri, allowing the personal assistant to give witty answers to questions like "What's coming at WWDC?"

On the Friday before WWDC, Apple started decorating the Bill Graham Civic Center, which is where the keynote event is taking place. In addition to adding Apple logos to the windows, Apple also raised colored flags and hung other related signage. Decorations at the Moscone Center will likely go up over the weekend.

Image via Instagram
Tickets
For many years, WWDC tickets were available to any registered developer willing to purchase them, but as Apple's popularity has grown and the size of the conference has remained relatively the same due to space and staffing constraints, tickets have been much harder to come by.
WWDC sold out for the first time in 2008, and by 2013 tickets for the event were selling out in just two minutes. For 2014 and 2015, Apple moved to a lottery system, and the company is using the same system for 2016.
In 2016, WWDC tickets are priced at $1,599. Apple opened up ticket applications on Monday, April 18 and accepted registrations through Friday, April 22 at 10:00 a.m. PDT. Developers who won a ticket began receiving order notifications that same day.
Apple also provided 350 WWDC Scholarships to students and members of participating STEM organizations around the world, plus an additional 125 scholarships to aspiring developers with financial limitations, a new program in 2016. Scholarship winners were announced on May 9, 2016.
As has been the case in previous years, developers between the ages of 13 and 17 must have their tickets purchased by a parent or guardian who is also an eligible member. All tickets sold are limited to the applicant and cannot be sold, resold, or transferred.
Past WWDCs
WWDC 2015
At WWDC 2015, Apple unveiled the following services and software:

- Apple Announces iOS 9 With Proactive Siri, Maps Transit, iPad Multitasking and More
- Apple Announces OS X El Capitan With Split View, Contextual Spotlight, Updated Apps and More, Launches in Fall
- Apple Announces watchOS 2 With Native Apps, Third-Party Complications, and More
- Apple Announces 'Apple Music' With 'Beats 1' Live Radio Station, Launches June 30 for $9.99/Month
WWDC 2014
At WWDC 2014, Apple unveiled the following services and software:

- Apple Announces OS X Yosemite with Improved Cross-Device Connectivity and New User Interface
- Apple Announces iOS 8 with Interactive Notifications, QuickType, More
- Apple Announces 'iCloud Drive' and 'Mail Drop' Features for OS X Yosemite
- Apple Updates iMessage with Improved Group Messaging and Video and Audio Messages
- 'QuickType' Keyboard for iOS 8 Offers Context-Aware Predictive Typing Suggestions
- iOS 8 to Include Support for System Wide Third-Party Keyboards
- Apple to Enhance App Store with 'Explore' Tab, App Bundles, Beta Testing, and More
- Apple to Discontinue Support for iPhone 4 in iOS 8
- Apple Announces Significant SDK Improvements with New 'Swift' Programming Language, CloudKit and More
WWDC 2013
At 2013's WWDC, Apple unveiled iOS 7, OS X Mavericks, iWork for iCloud, the Mac Pro, and new MacBook Airs.
WWDC 2012
2012's event saw the introduction of the MacBook Pro with Retina Display, iOS 6 and its standalone Maps app, OS X Mountain Lion, MacBook Pro and MacBook Air updates, and a redesigned AirPort Express.