Hyper Reviews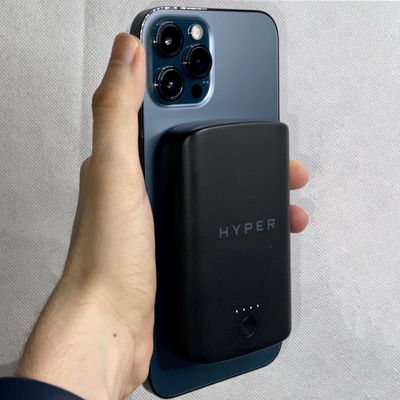 Back in March, Hyper released its HyperJuice Magnetic Wireless Battery Pack for the iPhone 12 lineup, promising customers an easy way to wirelessly charge their devices on the go. At the time, there were relatively few options for portable MagSafe-compatible battery packs on the market. Now, though, thanks to Apple's recent release of its own MagSafe Battery Pack, there is a little more...
Hyper Articles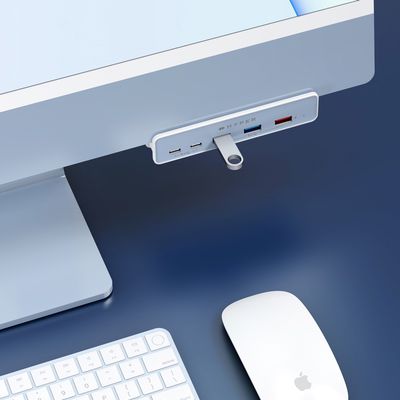 Hyper today announced the launch of a set of HyperDrive USB-C hubs that are designed for Apple's 24-inch M1 iMacs, and the hubs are unique because they come with faceplates available in each iMac color. The HyperDrive 5-in-1 Hub features two 5Gb/s USB-C data ports, two 5Gb/s USB-A data ports, and one 5Gb/s USB-A port that also offers 7.5W charging for small devices. It's priced at $50....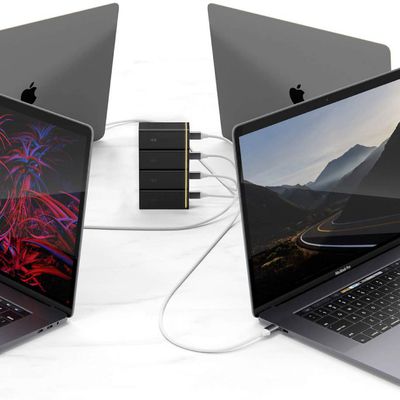 Following a successful Kickstarter campaign, accessory maker Hyper today announced that its stackable 65W and 100W chargers based on space saving and power efficient gallium nitride (GaN) technology are now available. The new HyperJuice chargers each feature a pass-through AC power outlet that is rated up to 1500W, which can be used to power devices with a pronged power cord like the...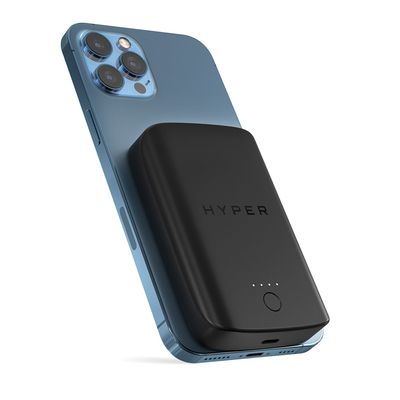 Hyper today officially launched the HyperJuice Magnetic Wireless Battery Pack for the iPhone 12 lineup, allowing customers to utilize MagSafe and wireless charging technology to power up their iPhones on the go. The battery pack only uses ‌MagSafe‌ to align itself magnetically to the ‌iPhone 12‌ – it doesn't actually do the charging using ‌MagSafe‌ technology. Instead, it will charge the iPho...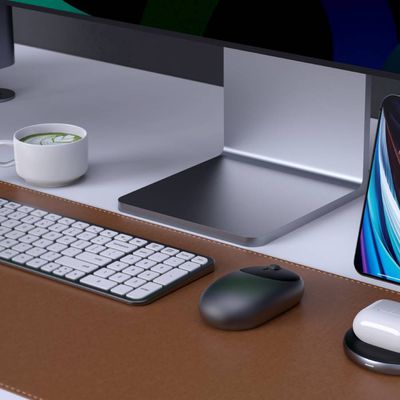 Accessory maker Hyper today announced the release of the HyperJuice Magnetic Wireless Charging Stand, a MagSafe-compatible mount for charging any iPhone 12 model and AirPods in a wireless charging case simultaneously. While the mount is compatible with the MagSafe system, it is not an official MagSafe accessory, so iPhone 12 charging speeds are limited to up to 7.5W like other wireless Qi...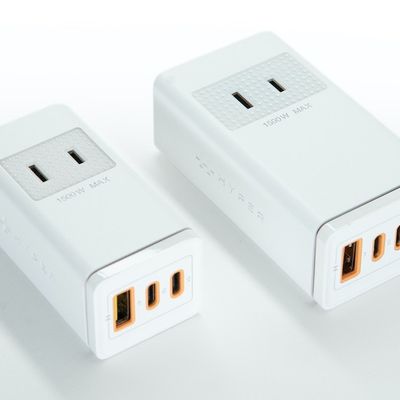 HYPER, known for its line of HyperJuice chargers, power banks, cables, and more designed for Apple devices, recently debuted its latest charging product on Kickstarter. The HyperJuice Stackable GaN Charger is equipped with a passthrough AC outlet and up to four ports, depending on the model. With the power adapter, you can charge up all of your Apple devices with up to 100W of power while...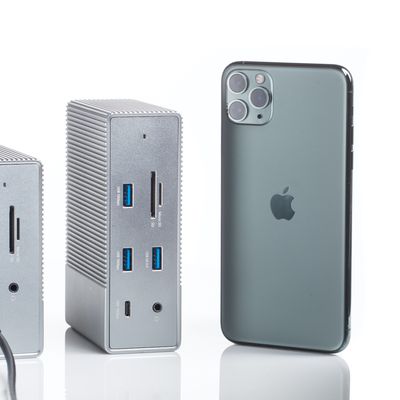 Accessory brand Hyper today announced the official launch of its new 18-port HyperDrive GEN2 18-port hub, which joins the recently released 12-port and 6-port versions. The new GEN2 HyperDrive USB-C hubs offer twice the speed of Hyper's previous-generation hubs, with 4K 60Hz display compatibility, 10 Gbps USB 3.1 Gen 2 data transfer speeds, 300 MB/s MicroSD/SD 4.0 slots, and up to 100W power ...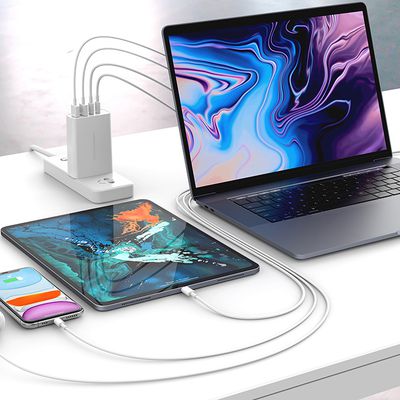 Sanho Corporation's HYPER brand today is announcing general availability of its HyperJuice USB-C charger, which it bills as the world's first 100-watt charger that uses gallium nitride (GaN) technology for a more compact design. The new 100W HyperJuice GaN charger is a four-port charger with two USB-C ports capable of delivering up to 100 watts and two USB-A ports delivering up to 18...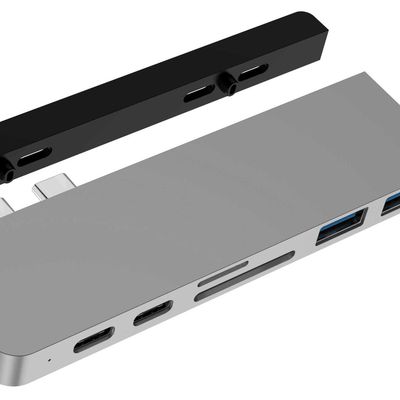 USB-C hubs that attach directly to Apple's notebooks have become quite commonplace in recent years, but Sanho Corporation's HYPER brand is today releasing an updated version of its HyperDrive Duo hub that includes a couple of new twists. As with most USB-C hubs, the new HyperDrive DUO includes an array of expansion ports for your Mac, including an HDMI port, a pair of USB-C ports (one...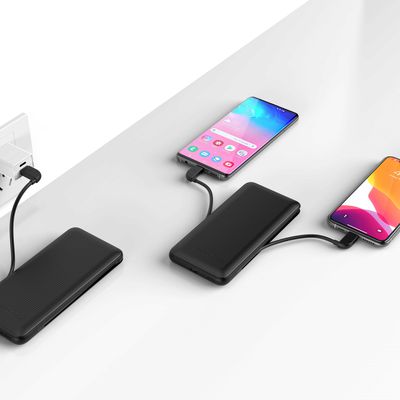 Hyper has announced the launch of its HyperJuice 18W Lightning and USB-C Battery Pack, described as the "world's first" battery with an integrated 18W Apple MFi Lightning and USB-C Cable. Around the same size as the iPhone 11, the HyperJuice can charge an iPhone from empty to 50 percent charge in under 30 minutes, and comes with an integrated 18W USB-C cable that can charge any USB-C devices ...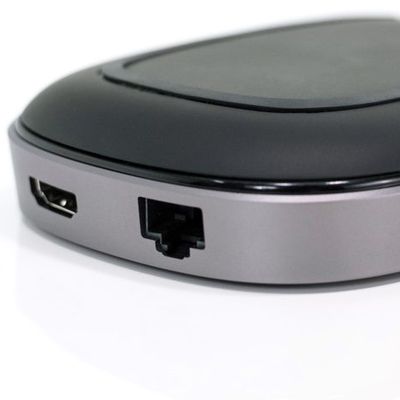 Hyper today announced the upcoming launch of a new HyperDrive USB-C Hub, which will be available for pre-order on Kickstarter starting on January 15. The HyperDrive USB-C Hub, which is compatible with all USB-C equipped MacBook and MacBook Pro models, features a total of 8 ports, including a 4K HDMI port, a Gigabit Ethernet port, a microSD slot, an SD card slot, three USB-A 3.1 ports and one...

Apple's Retina MacBook uses a brand new USB-C connector for power, which means that it's able to be charged by external USB battery packs much like an iPhone or an iPad. But because of its higher 29 watt power requirements, there aren't any current battery packs that pump out enough power to charge the MacBook at full speed. Instead, most USB battery packs used with the MacBook today just keep...