Shortcuts
By MacRumors Staff
Shortcuts How Tos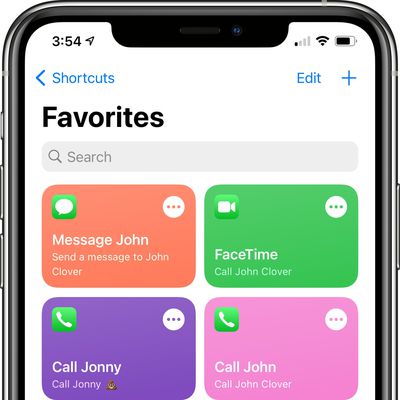 In iOS 14, Apple overhauled widgets and introduced an option for adding widgets to the Home Screen, but in the process, a well-loved Favorites widget that existed in iOS 13 was removed. The Favorites widget allowed users to set certain contacts and contact methods as favorites that were easily accessible, so you could, for example, add a favorite option for messaging Eric or calling Dan,...

In iOS 14, Apple added a Picture in Picture mode on iPhone that lets you watch a video in a small screen on your device while you continue to do other things on the phone. Picture in Picture mode doesn't work in the YouTube app, although it was possible to watch videos in Picture in Picture on YouTube's mobile website through Safari until YouTube intentionally nixed the workaround last...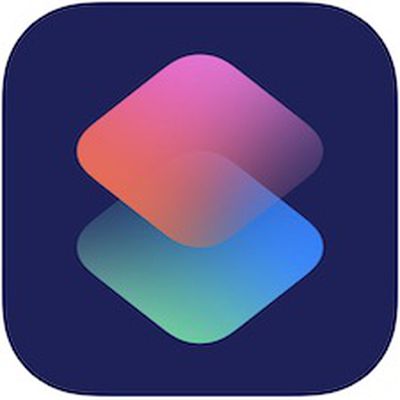 The Shortcuts app, introduced in iOS 12, is designed to allow iOS users to create multi-step shortcuts and automations using both first and third-party apps, with the shortcuts able to be activated using Siri commands. Siri isn't the only way to launch shortcuts outside of the Shortcuts app. In addition, Apple provides a Shortcuts widget for quickly launching actions, but you can also put them ...
Shortcuts Articles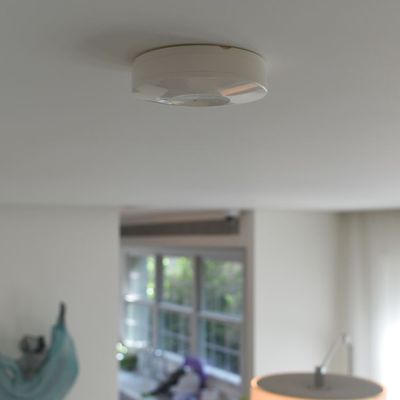 Intellithings today announced that its Bluetooth-based smart home occupancy sensor RoomMe now supports Siri Shortcuts. RoomMe, successfully funded on Indiegogo in 2017, leverages the unique Bluetooth signature of a person's smartphone or smartwatch to identify who that person is and which room they are in, and automatically adjust settings such as temperature, lighting, music, and more to...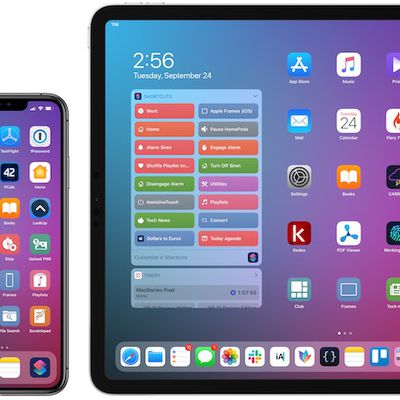 MacStories today released a set of 300 custom icons for use when adding Shortcuts to the home screen on iPhone and iPad. Apple already provides many default glyphs for Shortcuts icons, but the MacStories set provides users with hundreds of extra options across dozens of categories, ranging from documents and clipboard to media and task management. MacStories editor-in-chief and Shortcuts...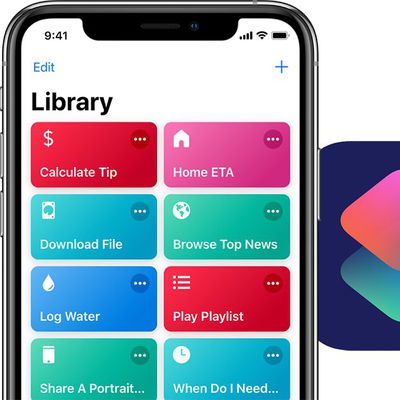 Apple today released an updated version of Shortcuts, introducing support for several new actions related to the Notes app. There are options for Create Note, Append to Note, Find Notes, and Show Notes, all of which can be incorporated into your shortcuts. There's also a new Get Numbers input action for pulling numbers from text, and Get Time Travel includes more details like route name,...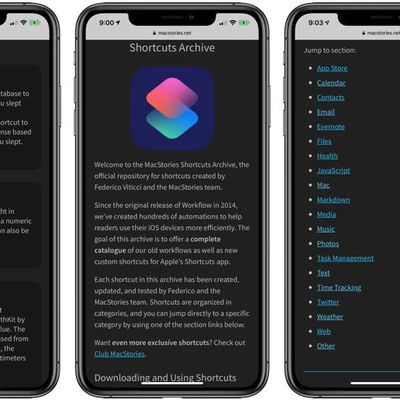 Apple in iOS 12 introduced a new Shortcuts app, built on the Workflow app that it acquired in 2017. Shortcuts lets you automate tasks, simplifying everything from calculating a tip to sharing an Apple Music song. Shortcuts can do an endless number of things, but it can be tough to find useful new Shortcuts if you're not well versed in building them yourself. MacStories' Federico Viticci, known ...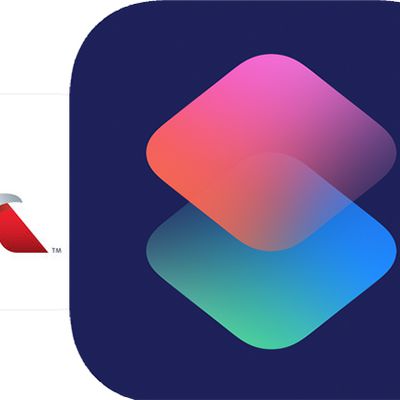 Apple today announced that American Airlines, Dexcom, Caviar, Merriam Webster, and Spectre have added Siri Shortcuts support to their apps this week. Airbnb, Drop, ReSound, and Smarter also plan to add ‌Siri‌ Shortcuts integration to their apps over the next few months. Apple provided us with a summary of how ‌Siri‌ Shortcuts works in each app:American Airlines: Get updates on all your...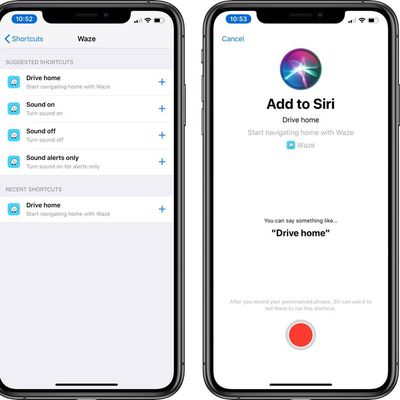 Google-owned mapping app Waze was today updated with support for the Siri Shortcuts feature that Apple introduced in iOS 12. With ‌Siri‌ Shortcuts in Waze, you can record shortcuts for your drive home, drive to work, favorite locations, and more, all of which can be activated with a simple ‌Siri‌ voice command. Waze is a popular Apple Maps alternative on iOS devices as it is known for its ...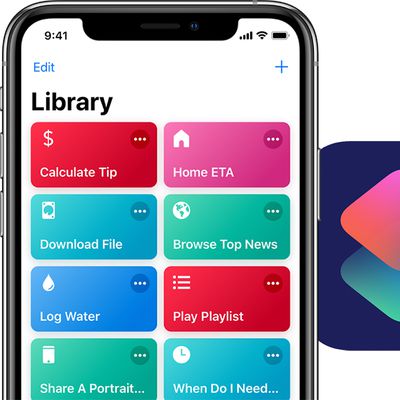 It's not just you: it appears that Siri Shortcuts have not been working properly for some iPhone users since as early as Tuesday. A small but increasing numbers of users on Twitter and the MacRumors forums claim that they are unable to invoke shortcuts using Siri, including Federico Viticci of MacStories and Rene Ritchie of iMore. The shortcuts still work if executed directly from the...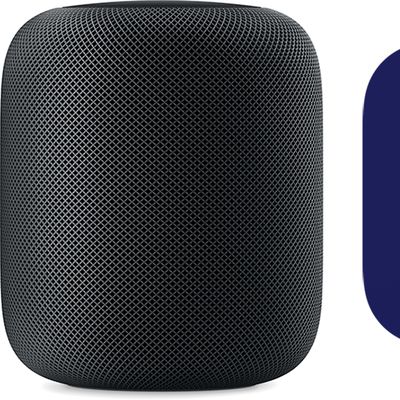 Alongside the public release of iOS 12.1.1, macOS Mojave 10.14.2, and tvOS 12.1.1, Apple today released a companion 12.1.1 software update for the HomePod and updated its Shortcuts app for iOS 12 to version 2.1.2. The software update for HomePod is a relatively minor one, adding Siri support for Cantonese and Mandarin in China and a Cantonese dialect in Hong Kong ahead of the HomePod's...