Apple at WWDC 2020 announced plans to transition away from Intel chips to Macs built with its own Apple Silicon chips starting in late 2020. Apple's custom chips are Arm-based and are similar to the A-series chips used in iPhones and iPads.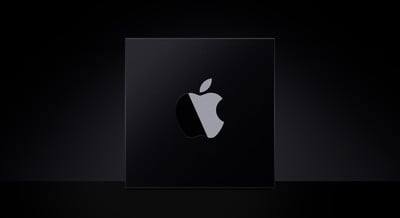 This guide covers everything we know about Apple Silicon, Apple's plans to transition away from Intel chips, and Apple's plans to make it easy for developers to design apps for the new Arm-based Macs that are coming in the future.
Why Apple is Making the Switch
Apple is adopting its own Apple Silicon chips to make better Macs. Apple says its own chips will bring a whole new level of performance with more powerful Macs that are also more energy-efficient. Apple says that its advanced power management capabilities will allow for maximized performance paired with better than ever battery life.
Apple Silicon Advantage
Apple has years of experience with power-efficient chip design thanks to its work on the iPhone, iPad, and Apple Watch, all of which use custom-designed chips developed by Apple engineers. Apple has made huge gains in processor performance over the years, and its chips are now powerful enough to be used in Macs.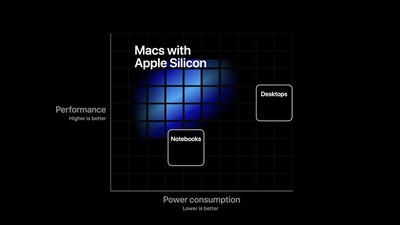 Apple is aiming to deliver the highest possible performance with the lowest power consumption, a goal that its expertise makes it well-suited to achieve. Better performance is Apple's main goal, but there are other reasons that it has decided to transition away from Intel, and that includes all of the custom technologies that it can build into Apple Silicon to further boost the Mac's capabilities and make it stand out from the competition.
Deep integration between software and hardware has always made iPhones stand out from other smartphones, and the same will be true for the Mac. Apple's custom chips will provide best-in-class security with the Secure Enclave and high-performance graphics capabilities for pro apps and games, but the true performance gains remain to be seen.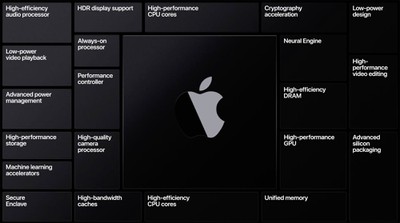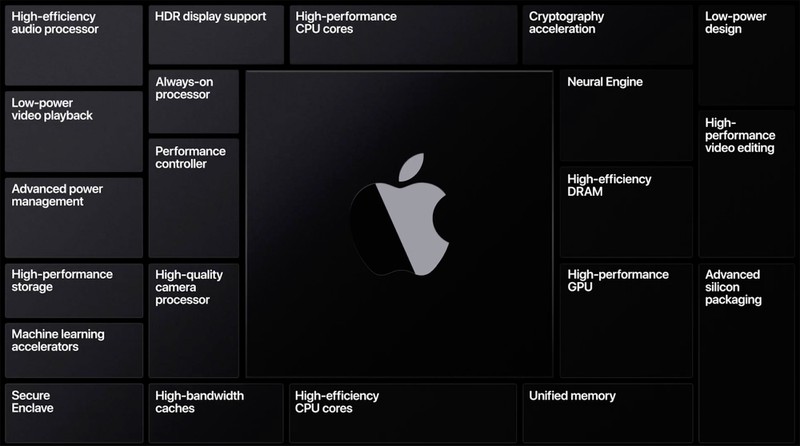 Apple Silicon chips will be built with Neural Engines and Machine Learning Accelerators to make Macs ideal platforms for machine learning. Other technologies include a high-quality camera processor, performance controller, high-performance DRAM, unified memory, and cryptography acceleration.
Apple can also take advantage of the technologies already built into Macs, such as the T2 chip that integrates the system management controller, image signal processor, SSD controller, Secure Engine, and Touch ID, plus it will have full control over both software and hardware integration for a streamlined experience.
Ditching Intel
Apple's current Macs use x86 chips from Intel, while its iPhones and iPads use Arm-based chips. x86 chips and Arm chips are built using different architectures, so the transition from x86 to Arm will take some work.



Apple has been using Intel's chips in its Mac lineup since 2006 after transitioning away from PowerPC processors, which has meant that Apple has been subject to Intel's release timelines, chip delays, and security issues, which have, at times, negatively affected Apple's own device release plans.
Apple has cited platform consolidation and performance advantages as reasons for ditching Intel chips, but one former Intel engineer claimed that Intel's issues with Skylake chips drove Apple to speed up development of its Arm-based chips. There have been rumors about Apple designing its own Mac chips since 2014, so the decision to stop using Intel chips has been in the works for a long time.
Swapping to house-made chips lets Apple release updates on its own schedule and with more regular technology improvements, plus Apple is also able to differentiate its devices from competing products with tight integration between software and hardware, similar to its iOS platform and A-series chips.
Apple's Arm-Based Chips for iOS Devices
Apple uses an Arm-based architecture for its A-series chips in the ‌iPhone‌ and ‌iPad‌, and each year, those chips get faster and more efficient. In fact, when introducing the latest A12 and A13 chips, Apple has made it a point to emphasize that these chips are faster than many Intel-based chips in competing devices.
The 2018 and 2020 iPad Pro models with A12X and A12Z chips, for example, are close in speed to the 2018 15-inch MacBook Pro models, and the A12Z is even used as the chip in a test machine designed to help developers build apps for the new Arm architecture.


Apple's A-series chip packages include custom-built GPUs, Secure Enclave, memory and storage controllers, machine learning processors, Image Signal Processing, custom encryption, and more, all of which will be applied to Mac processors.
Arm Chips in Current Macs
The ‌MacBook Pro‌, MacBook Air, iMac Pro, Mac mini, and Mac Pro are already equipped with Apple-designed Arm processors, in the form of the T1 and T2 chips that power the Touch Bar and other features in these machines.


The T2 chip in particular integrates several components, including the system management controller, image signal processor, SSD controller, and a Secure Enclave with a hardware-based encryption engine in addition to powering the Touch Bar and ‌Touch ID‌.
Common iOS and Mac Architecture
With Apple designing its own chips for iOS devices and Macs, there will be a common architecture across all Mac product lines, which will make it easier for developers to write and optimize software that runs on all Apple products.
In fact, apps designed for the ‌iPhone‌ and the ‌iPad‌ will run on Apple Silicon natively when the first Mac with an Apple-designed chip is released, and those apps will be able to be downloaded from the Mac App Store.
Easing the Transition
macOS Big Sur is equipped with tools to help both developers and Apple customers transition from Intel chips to Apple Silicon. All Apple apps, including Apple's pro apps like Final Cut Pro and Logic Pro, are already running natively on Apple Silicon.
Companies like Adobe and Microsoft are already working on apps that will run natively on Apple Silicon, and following WWDC, other developers can get started as well.
Developers can use the Xcode beta to get their apps up and running on Apple Silicon in just a matter of days, and Apple has developed a new Universal 2 binary that works on Intel Macs and Macs built on Apple Silicon so developers can still support Intel Macs with a single binary for all users.
Apple has also launched a Quick Start Program to help developers create apps for Apple Silicon and take advantage of all the features it has to offer. The Quick Start Program includes documentation, sample code, lab access, forums, DTS support, and a Developer Transition Kit.



The Developer Transition Kit is a ‌Mac mini‌ equipped with an A12Z chip from the ‌iPad Pro‌. It also features 16GB RAM, a 512GB SSD, a pair of 10 Gbps USB-C ports, a pair of 5 Gbps USB-A ports, and an HDMI 2.0 port.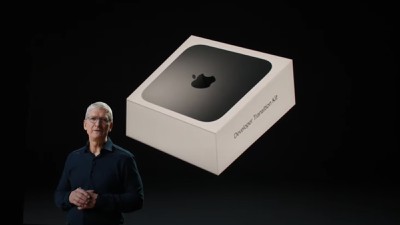 Developers need to shell out $500 for the DTK, and it comes with a number of restrictions against tearing the machine down, using it for work other than development related to the program, or renting or leasing it out.
Geekbench benchmarks of the Developer Transition Kit suggest that the A12Z-based ‌Mac mini‌ has average single-core and multi-core scores of 811 and 2,781 respectively. Geekbench is running through Apple's Rosetta 2 transition layer, so the slower performance than the A12Z chip in the ‌iPad Pro‌ is to be expected.


Notably, Apple's A12Z under Rosetta 2 outperforms Microsoft's Arm-based Surface Pro X in Geekbench performance, running x86_64 code in emulation faster than the Surface Pro X can run an Arm version natively.
Support for Intel Macs
Apple will continue to release software updates for Intel Macs for years after the transition to Apple Silicon, so those who purchase Intel-based Macs can expect to receive macOS updates throughout the life of their machines.
Running Intel Apps on Apple Silicon
Apple expects most developers to develop native apps immediately, but users will be able to run Intel apps on day one even if those apps haven't been updated, thanks to Rosetta 2, a translation process that runs in the background and is invisible to the user.
Rosetta 2 translates existing Intel apps so they work on Macs equipped with Apple Silicon quickly, seamlessly, and without issues. Apple has demoed Rosetta 2 with apps and games and there's no difference between running an Intel app on an Intel machine and on an Apple Silicon machine. All of the features work and the software is just as quick.
Apple is also introducing new virtualization technologies that will let developers run Linux or tools like Docker. Rosetta 2 will not support virtualization using apps like VMWare or Parallels, so it won't be possible to run Windows using that method unless the apps are rebuilt for Apple Silicon, and it's not clear if that's a possibility at this time in regard to licensing.
Apple is aware of the situation with virtualization and Windows, but has not said if there's another solution in the works.
No Boot Camp
Windows will not operate in Boot Camp mode on Macs that run Apple Silicon as Microsoft only licenses Windows 10 on Arm to OEMs and has no current plans make an Arm-based version of Windows freely available.
Apple has also said that it does not plan to support Boot Camp on its future Macs. "We're not direct booting an alternate operating system," Apple software engineering chief Craig Federighi said. "Purely virtualization is the route."
Recovery Interface, Security and Target Disk Mode
At WWDC 2020, Apple has been providing developers with details on how Apple Silicon Macs will work, and there will be a new system for accessing macOS recovery and security options at startup.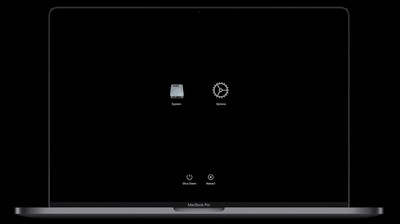 Current Intel Macs have recovery options accessed at boot-up that use various key commands like Command-R, but on Apple Silicon Macs, there will be a Startup Manager Interface accessible by holding down on the power button.
The Startup Manager Interface will allow for recovery options like reinstalling macOS, booting as normal, shutting down, and restarting.
Startup Disk, another new feature, lets a user select different security modes for startup volumes. Full security is enabled by default for the same security available through Apple's iOS devices.


Reduced security mode is more flexible, allowing users to disable System Integrity Protection and run any version of macOS, including those no longer signed by Apple.
Target Disk Mode, used to transfer files from one Mac to another, is being replaced with a Mac Sharing Mode that turns the Apple Silicon Mac into an SMB file sharing server to provide another Mac with file-level access to user data with user authentication.
Apple Silicon Macs and Thunderbolt Support
Apple is transitioning away from Intel's chips in its Mac and is instead opting to use Apple Silicon chips, but Apple will continue to support Intel's Thunderbolt USB-C standard. In a statement, an Apple spokesperson said that Apple Silicon Macs will work with Thunderbolt.

Over a decade ago, Apple partnered with Intel to design and develop Thunderbolt, and today our customers enjoy the speed and flexibility it brings to every Mac. We remain committed to the future of Thunderbolt and will support it in Macs with Apple silicon.
Multiple Arm-Based Chips in the Works
Apple is working on a family of SoCs for the Mac product line to give the Mac a unique set of features along with "incredible performance." Apple didn't go into detail on the different Mac chips that it's working on, but rumors have indicated Apple is developing at least three Mac processors based on the A14 chip in the upcoming 2020 iPhones.
At least one of those three processors is said to be much faster than the A-series chips in the iPhones and iPads, and the first Mac chips will feature 12 cores, including eight high-performance cores and at least four energy-efficient cores.
Apple is also working on second-generation Mac processors based on the A15 chip.
When Will Apple Release an Arm-Based Mac?
Apple at WWDC said that the first Mac that uses Apple Silicon will be introduced before the end of 2020. Apple plans to transition all of its Macs to Apple Silicon, a process that will take two years.
The First Arm-Based Mac?
Apple analyst Ming-Chi Kuo believes the 13-inch ‌MacBook Pro‌ and ‌MacBook Air‌ will be updated with Apple Silicon chips before the end of 2020, with Apple to release 14.1 and 16-inch ‌MacBook Pro‌ models with Apple Silicon chips in the third quarter of 2021.
Kuo expects the 13.3-inch ‌MacBook Pro‌ with Apple Silicon chip to go into mass production in the fourth quarter of this year. The ‌MacBook Air‌ is expected to come in the same quarter, but Apple could choose to release it in the first months of 2021 instead.
While there have been rumors that the first Arm-based Mac with an Apple Silicon chip will be a ‌MacBook Pro‌, Chinese language newspaper The China Times believes Apple is working on a new variant of the 12-inch Retina MacBook that weighs less than one kilogram (2.2lbs)
The MacBook is said to feature an A14X processor codenamed "Tonga," which will have a battery life between 15 and 20 hours. The site says that the machine could launch in 2020, but most Arm-based rumors have focused on the ‌MacBook Pro‌ and iMac. Rumors suggest mass production on the A14X chip that will be used in the first Apple Silicon Mac is set to begin in the fourth quarter of 2020.
Apple has confirmed that the first Mac with Apple Silicon is set to be released in late 2020, but has provided no information on which Mac will be the first to get one of the new chips.
Guide Feedback
Have questions about Apple's work on Arm-based Macs or want to offer feedback on this guide? Send us an email here.