iPadOS 14.7 Not Showing Up? It's Because Apple Hasn't Released It Yet [Update: It's Out]
Update July 21, 10:18 am: Apple has now released iPadOS 14.7 to the public.

---
Apple released iOS 14.7 and several other operating system updates on Monday, July 19, but many users have been wondering why they haven't been able to download the corresponding iPadOS 14.7 for their iPads. The short answer is that Apple hasn't released the update yet.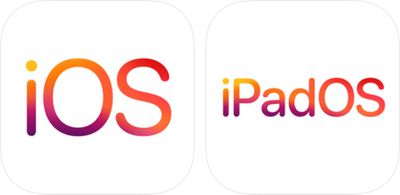 Given that iOS and iPadOS are very closely related and were in fact both simply known as iOS until fairly recently, Apple has historically released updates for both operating systems simultaneously, which makes this week's split in the 14.7 updates very curious.
Apple hasn't given a reason for the delay in releasing iPadOS 14.7 to the public, but it's possible there is a significant bug that only affects iPads and the company is working to fix it before pushing the update out.
The company may have found itself in a bit of a tight spot due to the imminent launch of the MagSafe Battery Pack for the iPhone 12 this week, which requires iOS 14.7 for full functionality. Apple might ordinarily have held back the public release of all of its operating system updates in this cycle until iPadOS was ready, but its hand may have been forced by the need to release the iOS version.
Notably, Apple has yet to publish security update details for iOS 14.7, watchOS 7.6, and tvOS 14.7, presumably because iPadOS 14.7 is not yet available.
Many security vulnerabilities are present across multiple Apple software platforms given their shared base, and Apple is likely waiting to disclose those vulnerabilities until iPadOS 14.7 has been made available to the public, lest malicious actors be able to take advantage of the vulnerabilities.
As for when we can expect iPadOS 14.7 to be made available, we simply don't know. Apple hasn't provided a timeline for the public release, but it also hasn't released a new version for developers and public beta testers, so it's possible this could be just a short delay to patch things up and get the update out to the public.