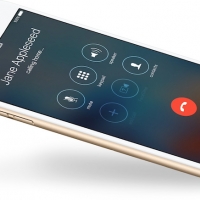 In May of 2018, Apple
acknowledged a microphone issue affecting some iPhone 7 and iPhone 7 Plus models
running iOS 11.3 or later in an internal document made available to Apple Stores and Apple Authorized Service Providers. MacRumors obtained the document from a reliable source earlier this year.
An excerpt from Apple's document:
Some customers might report that after they've updated to iOS 11.3, the microphone on their iPhone 7 or iPhone 7 Plus doesn't work and the speaker button is grayed out when they make or receive a call.

Symptoms:
- The speaker button is grayed out during calls
- Other people are unable to hear the customer on cellular or FaceTime calls
- If a customer plays back a video or voice memo that they've made after installing iOS 11.3, there is no sound
Apple's document then provided troubleshooting steps for its service providers to follow, including disconnecting any Bluetooth headsets or accessories connected to the iPhone. If the issue persisted, and the iPhone was out-of-warranty, Apple advised service providers to "request a warranty exception" with the company.
For a short time, Apple Stores and Apple Authorized Service Providers were able to proceed with repairs at no cost to the customer.
"I just had my wife's iPhone 7 replaced this morning,"
wrote
one MacRumors forum member on July 30, 2018, in a discussion topic about the issue. "Out of warranty and Apple took care of the bill. The mic on the device had failed."
The exemptions
abruptly ended in July of 2018
, though, when Apple deleted its internal document related to the