Google Calendar
By MacRumors Staff
Google Calendar Articles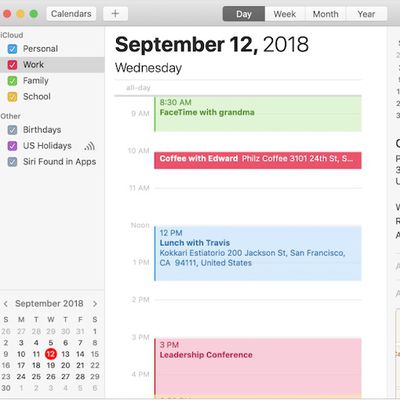 Google and Apple calendars are not playing friendly right now. As alerted to us by multiple MacRumors readers, there appears to be a syncing issue with Google Calendar and Apple's Calendar that began within the past 24 hours or so. The issue prevents Google Calendar entries from appearing in Apple's Calendar app on the iPhone, iPad, Mac, and other devices. @MacRumors have you heard ...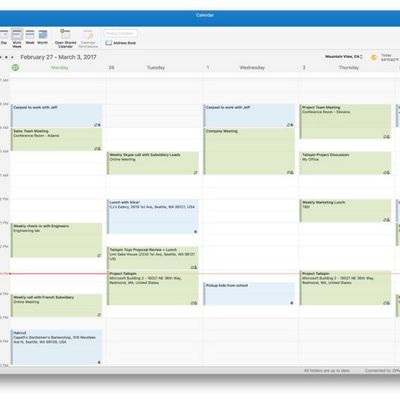 Microsoft has begun inviting Mac users to try its new Google Calendar and Contacts support in Outlook 2016 by downloading and installing the application from its preview site. Up until now, many of Outlook's more advanced email features have only been available to users with an Outlook.com, Office 365 or Exchange email address. This week's global rollout means anyone with a Gmail account can...

Google today announced it has updated its Calendar app with long-awaited iPad support. The app is essentially the same as the iPhone version, but it is now optimized for the tablet's larger screen. Google said a Today view widget for Notification Center and the Lock screen is coming soon. Here's a quick overview of the app's features:• Different ways to view your calendar - Quickly...

Google is celebrating the 10th anniversary of its Calendar service with the addition of a new feature in its iOS app that aims to help users meet personal goals. The new feature uses machine learning in an effort to help users stick to projected goals by sending reminders and rescheduling around other events in their calendar if necessary. Tapping on the new Goal option in the Add menu...

Towards the end of last year, Google unveiled a new Calendar app for Android users. The Calendar was able to pull events from Gmail, suggest titles, people, and places to add to events based on past usage, and it had a Schedule View that offered photos and maps of calendar destinations. At the time, Google promised to bring the app to iOS, and as of today, Google is debuting Google Calendar...

Google late last year launched its all-new Google Calendar app for Android with a smarter, more automated version of the platform, with a promise that the app would someday hit Apple's iOS-enabled devices. Thanks to a few leaked screenshots sent in to The Next Web, it appears the revamped Google Calendar app is ready for an imminent launch on iPhone and iPad. The images show off an app that...