HomeKit Secure Video, available on iOS 13.2 and later, leverages Apple's iCloud service to securely stream and store video clips from compatible third-party indoor and outdoor cameras and doorbells. Activity notifications come directly through the Home app and include thumbnails to provide a quick glimpse of what's been detected.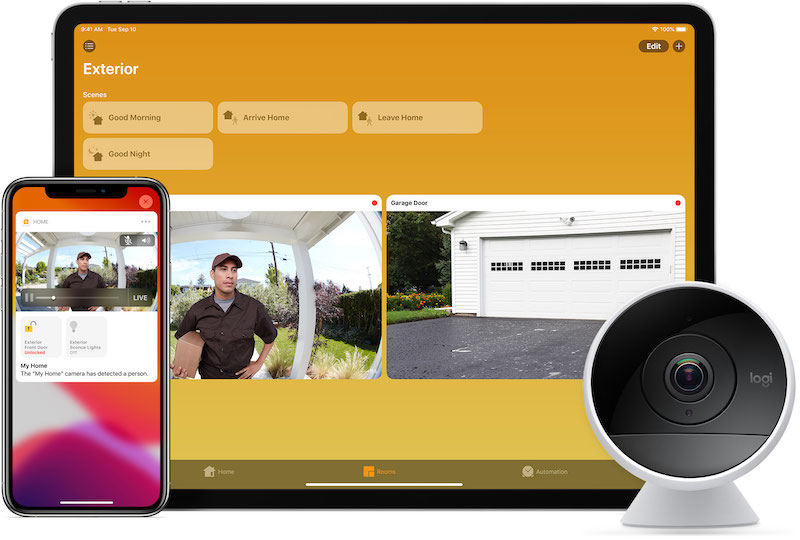 HomeKit Secure Video requires an iPad, HomePod, or Apple TV in the house to serve as a home hub for connecting the cameras to the Internet and for performing analysis to determine whether your camera is seeing a person, animal, vehicle, or other object.
With the feature tied to iCloud, a paid 200GB iCloud storage plan is required to store recorded video from one camera, while a 2TB plan supports up to five cameras. Camera footage does not count toward your iCloud data limits, and up to ten days of recorded video clips are saved. No iCloud plan is required for viewing live video.
Third-party companies like Netatmo, Logitech, and Anker's eufy brand have all announced or released HomeKit Secure Video cameras, with more to come in the future.