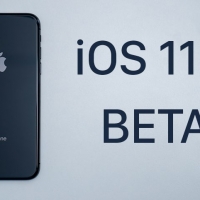 Apple today seeded the fifth beta of an upcoming iOS 11.4 update to developers, one week after
seeding the fourth beta
and more than a month after
releasing iOS 11.3
, a major update that introduced several new features.
Registered developers can download the new iOS 11.4 beta from Apple's Developer Center or over-the-air once the proper configuration profile has been installed from the Developer Center.
The iOS 11.4 update introduces a new ClassKit framework for educational institutions, which supports new features announced at Apple's March 27 education-focused event.
For regular users, the iOS 11.4 update adds features that were originally present in the iOS 11.3 beta but removed ahead of release.
It includes support for Messages on iCloud, designed to store your iMessages in iCloud rather than on each individual device, allowing for improved syncing capabilities. Currently, incoming iMessages are sent to all devices where you're signed in to your Apple ID, but there is no true cross-device syncing.
Messages on iCloud will allow you to download all of your iMessages on new devices, and a message deleted on one device will remove it on all devices. Older messages and attachments are also stored in iCloud rather than on-device, saving valuable storage space.
The iOS 11.4 update also includes AirPlay 2 features, with the Apple TV once again available in the Home app. With AirPlay 2, the same audio content can be played in multiple rooms on devices that support AirPlay 2. AirPlay 2 includes a feature that lets you ask Siri on one device to play content on