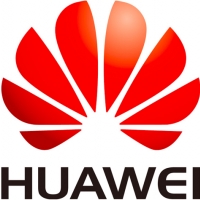 Last week, president Donald Trump
signed an order
to restrict Huawei Technologies from selling its equipment in the United States in an attempt to curb Huawei's access to U.S. markets. This included placing Huawei on a blacklist that could forbid it from doing business with American companies.
Now, the effect of the blacklisting has hit the China supply chain this week, with chipmakers Intel, Qualcomm, Xilinx, and Broadcom all telling their employees that they will not supply Huawei until further notice. Additionally, Google has cut off the supply of hardware and some software services to Huawei, specifically suspending all business with the company "that requires the transfer of hardware, software and technical services except those publicly available via open source licensing" (via
Bloomberg
and
Reuters
).
Google's suspension is particularly troublesome for Huawei's hardware business:
The suspension could hobble Huawei's smartphone business outside China as the tech giant will immediately lose access to updates to Google's Android operating system. Future versions of Huawei smartphones that run on Android will also lose access to popular services, including the Google Play Store and Gmail and YouTube apps.

"Huawei will only be able to use the public version of Android and will not be able to get access to proprietary apps and services from Google," the source said.
Although Gmail, YouTube, and Chrome will disappear from future Huawei smartphones, anyone who owns an existing Huawei device with access to the Google Play Store will be able to download app updates