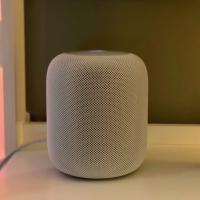 In a new test shared today by
Loup Ventures
, Apple's HomePod was put through its paces in categories including Siri, sound quality, and ease of use. For Siri, Loup Ventures' Gene Munster reported that while the AI assistant understood 99.4 percent of queries asked of it, it answered only 52.3 percent of them correctly. Loup Ventures tested three separate HomePods and asked 782 queries total.
Compared to previous tests of rival speakers, HomePod is "at the bottom of the totem pole" in the AI assistant performance category. Google Home answered 81 percent correctly, Amazon's Alexa answered 64 percent correctly, and Microsoft's Cortana answered 57 percent correctly.
Munster broke this information down further, stating that Siri is good for "local" and "commerce" queries, like asking about nearby coffee shops or assisting in buying new shoes. In this area, Siri beats Alexa and Cortana but still falls behind Google Assistant on Google Home.
Despite the low percentage of correctly answering the 782 total queries asked of it, Munster said Siri's overall performance rose above expectations "given the limited scope of HomePod's music focus."
Chart via Loup Ventures
The researchers explained that over time HomePod and Siri should grow to match, or surpass, rival assistants by simply adding query domains like calendar, email, calling, and navigation.
Some domains like navigation, calendar, email, and calling are simply not supported. These questions were met with, "I can't ___ on HomePod." Also, in any case that iPhone-based Siri would bring up Google search