With the official release of iOS 11 and macOS High Sierra, Apple introduced support for a new image format called HEIF, which uses the file extension HEIC. Apple sees HEIF as a worthy successor to the JPEG format. So what makes it so good that it can replace an industry standard that's been in use for almost 25 years?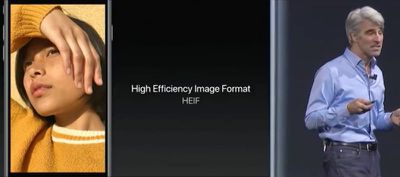 What is HEIF?
HEIF stands for High Efficiency Image Format and can be considered the still-image version of the HEVC video codec that Apple's ecosystem now officially supports. (You can learn more about HEVC here.) The HEIF standard wasn't made by Apple – it was developed in 2015 by the MPEG group, which also invented the AAC audio format used in iTunes.

Benefits of HEIF Over JPEG
As the name implies, HEIF is a more streamlined method of storing image data and offers better quality than the traditional JPEG format. For example, HEIF supports image transparency and can capture a more extended color range than JPEG (16-bit versus 8-bit), which should increase the accuracy of photos taken on Apple's latest iPhones. At the same time, a HEIF-encoded image should be around half the file size of an equivalent-quality JPEG, so users will be able to keep twice the number of shots on their Apple devices (or in iCloud) before they max out their storage capacity.
In addition, HEIF files include a 320x240 embedded thumbnail that's four times the resolution but only twice the file size of a standard JPEG thumbnail. HEIF images can also be rotated and cropped without altering the image or re-saving them, all of which makes working with HEIF files that much faster than JPEG on both Mac and iOS devices.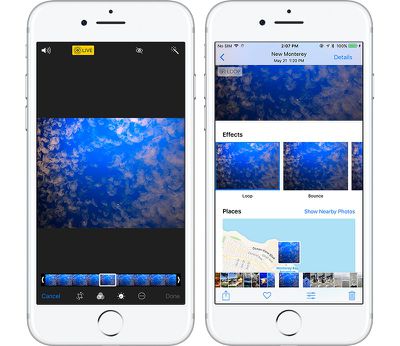 HEIF also brings other benefits that JPEG doesn't offer because it's unlike your typical image format. That's because it's also capable of acting as a container for multiple files. This should be a boon for anyone who takes bursts of photos or lots of Live Photos – which can be edited in multiple new ways in iOS 11 – but it also means HEIF could become a wholesale replacement for GIF.

HEIF Compatibility and Image Sharing
Currently, Apple only supports HEIF image encoding on iOS devices with a minimum A10 Fusion processor, so that includes the 2017 10.5-inch and 12.9-inch iPad Pro, the iPhone 7 and iPhone 7 Plus, and of course Apple's new 2017 range of iPhones. Owners of these devices can check their camera is encoding photos in HEIF by going to Settings -> Camera -> Formats, and ensuring the "High Efficiency" option is selected. The "Most Compatible" option means photos will be encoded in JPEG format.


HEIF is supported on all Macs capable of running macOS High Sierra, and many macOS applications work natively with HEIF, including Photos, Preview, and Quick Look. This means macOS users might consider converting their JPEG image files to HEIF for greater storage or network benefits.
The transition to HEIF within the Apple ecosystem should be mostly transparent, but if users need to move HEIF content outside of that ecosystem, it's worth looking into transcoding options (JPEG, for example) to provide the best backwards compatibility for other users. Happily, iOS 11 will auto-convert HEIF images to JPEG when they are shared to devices running earlier versions of iOS, non-Apple devices, and popular social media sites, or when they are passed over to apps that don't yet support the standard.