When Apple launched iPhones without Home buttons, a whole new set of gestures were introduced, changing the way that we were used to interacting with our iPhones.
One of these changes involved the App Switcher and the way apps are closed, with Apple introducing a gesture that was much more cumbersome than the simple swipe up to close option that was available on devices with a Home button.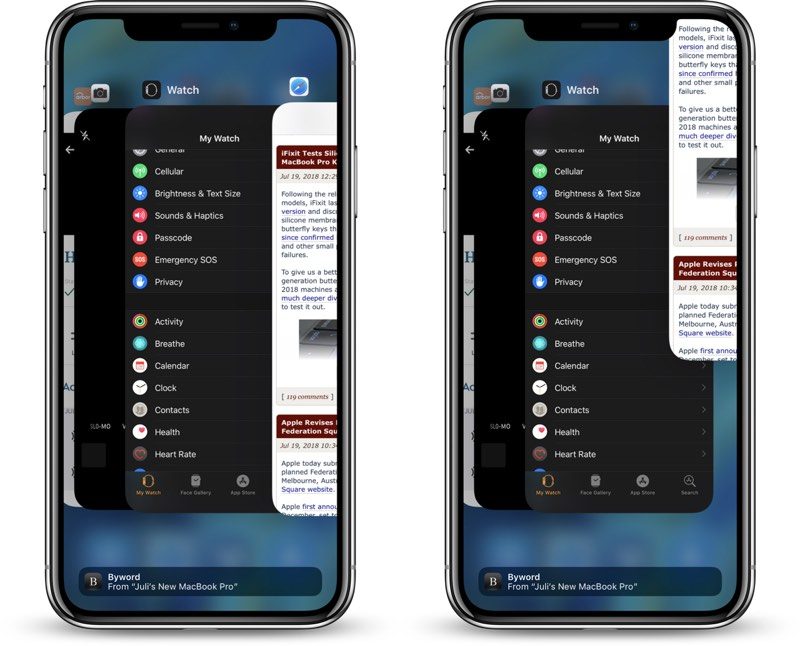 Here's how to close an app on iPhone X, XS, XS Max, XR,
iPhone 11
, 11 Pro, or 11 Pro Max:


At the Home screen of the iPhone, or while in an app, swipe up and hold from the bottom of the display.


When the App Switcher comes up, swipe through the different app cards to find the app that you want to close.


Use a quick swipe upwards to close the app.
Using this gesture exits out of an app and effectively closes it, which is useful if you need to restart an app for some reason. There's generally no need to close your apps to improve performance, though, as Apple has built-in management systems for dealing with all of the apps that you have open on your device.
Most apps that are not active are in a suspended state and are not using up any resources, but some apps can run in the background for a period of time if background refresh is activated.
According to Apple
, force quitting an app will not improve your battery life, and it's possible that doing so
can actually drain battery
because it causes the iPhone to load it all over again.