Apple made waves last year when it
completely redesigned
how the lock screen functions on iOS 10 by removing the iPhone's well-known "Slide to Unlock" instruction from the screen. The improvements allowed for a more seamless unlocking experience on iPhones that supported Raise to Wake and Touch ID, and with iOS 11 that process isn't changing (although there are still
ways to get around it
thanks to Accessibility options).
The main change in iOS 11's lock screen is how the new software deals with notifications and the methods you'll have to go through in finding a push notification you might have missed.
Subscribe to the MacRumors YouTube channel for more videos.
Finding Notifications in iOS 11's Lock Screen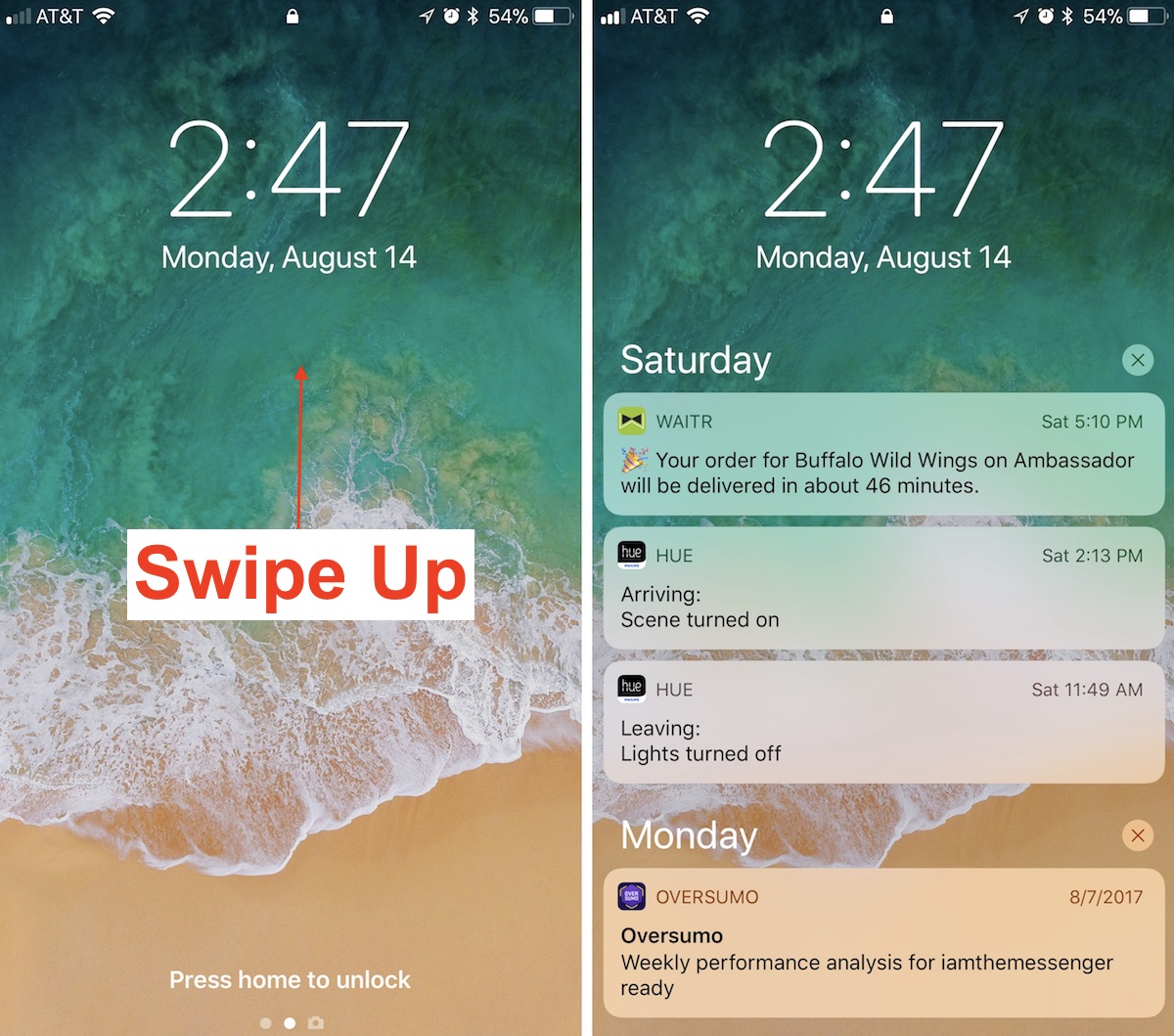 Awaken your iPhone by using Raise to Wake or tapping the lock button.


Swipe up from the middle of the screen to find a list of notifications, and continue scrolling for older notifications.


On any one notification, swipe left-to-right to open it directly.


Or, swipe right-to-left to "view" or "clear" it.
Accessing the New Cover Sheet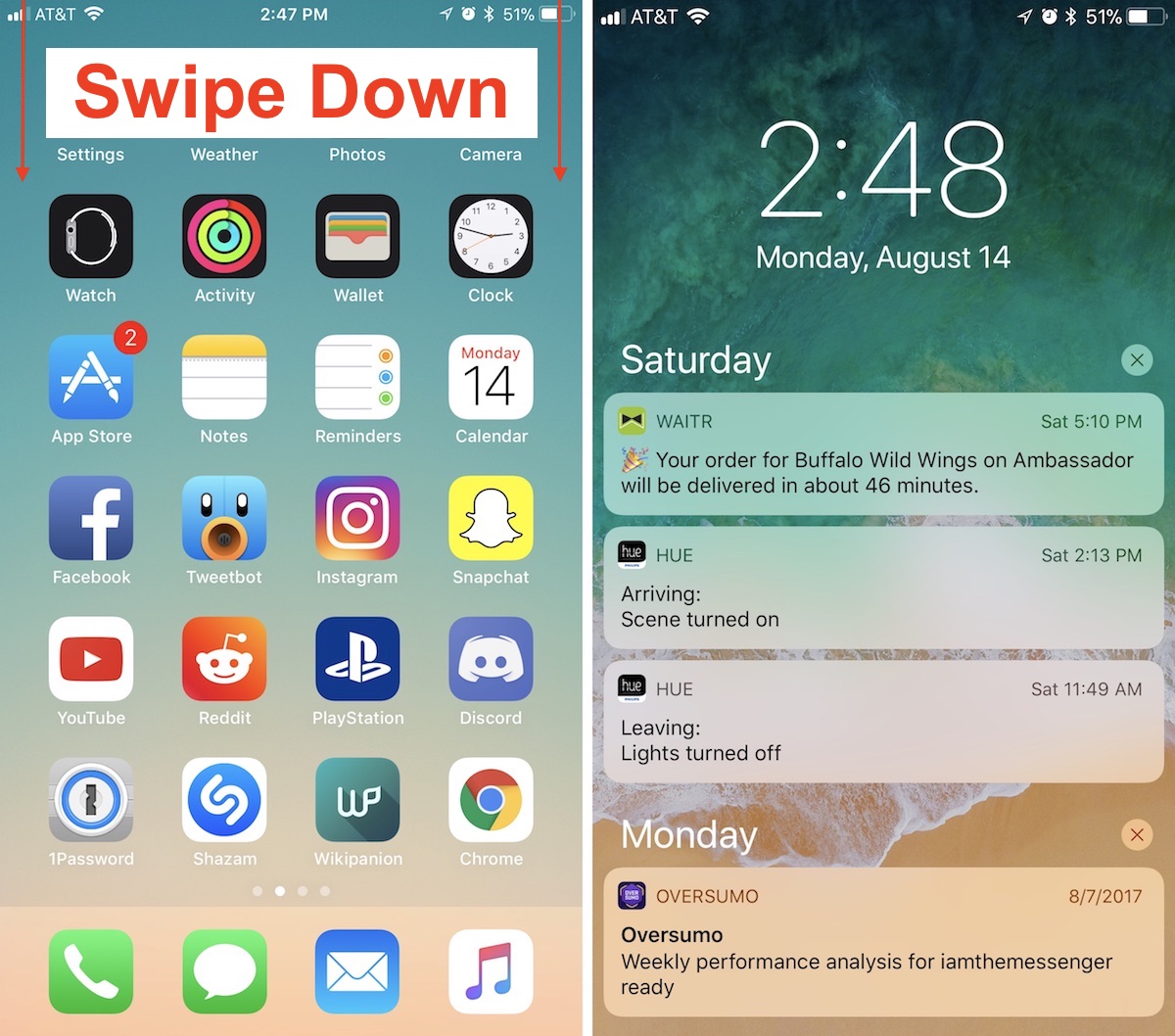 Unlock your iPhone.


Swipe down from the top edge of the screen to bring up the all-new Cover Sheet.


You can interact with notifications as before, and 3D Touch the "x" to clear them all.


Swipe left-to-right (avoiding notifications) to enter the Today section and find your widgets.


Back on the notification screen, swipe right-to-left to enter the Camera.


Swipe up from the very bottom edge of the screen or press the home button to dismiss the Cover Sheet.
With Cover Sheet, the "Notification Center" of iOS 10 has been replaced with a screen that looks visually just like your lock screen, and functions essentially the same way. Notifications are displayed in reverse chronological order, starting with the latest unseen notifications, continuing with "Earlier Today" if you have any missed notifications from the past 24 hours, and then extending into previous days.
Those who purchase an iPhone X later in the year should also note that the redesigned iPhone will house Cover Sheet in its own unique area. When the iPhone X is unlocked, instead of swiping down from the top edge of the smartphone, you'll have to swipe down from the top left ear to bring up your notifications.