Apple Supplier Corning Working on Glass Display Solution for Foldable Phones
With foldable smartphones from the likes of Samsung and Huawei now out in the open, speculation has been piqued over whether Apple will follow suit. We know the company has explored ideas related to foldable phones in patent applications, but Apple is unlikely to release a foldable iPhone unless it can meet strict quality standards, and judging by the bulky designs and expensive price tags of early foldable devices, that could still be some ways off.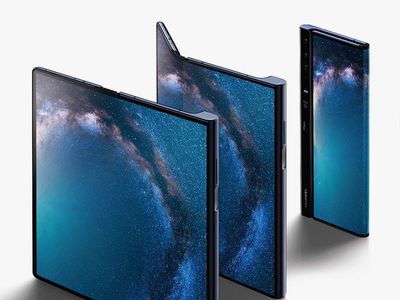 Huawei Mate X
One innovation in particular that Apple could be holding out for is foldable glass. Early folding phone manufacturers have been relying on plastic polymers to make their flexible displays, but unlike glass, plastic creases and crinkles over time. The material is also less robust and easier to scratch, which is why the deviation from traditional glass smartphone panels is all the more noticeable.
Corning, the makers of Gorilla Glass, is known to be actively developing a foldable glass solution that could one day find its way into a future foldable ‌iPhone‌. Corning is a long-time Apple supplier, and its Gorilla Glass products have been used in the ‌iPhone‌ and the iPad for several years, which makes its current work on glass that's 0.1mm thick and can bend to a 5mm radius all the more interesting.

"In a glass solution, you're really challenging the laws of physics, in that to get a very tight bend radius you want to go thinner and thinner, but you also have to be able to survive a drop event and resist damage," Corning general manager John Bayne recently told Wired.

"The back of the problem we're trying to break, the technical challenge, is, can you keep those tight 3- to 5-millimeter bend radii and also increase the damage resistance of the glass. That's the trajectory we're on."
According to Wired, Corning is combining its experience with Willow Glass, which can roll up like a sheet of paper, and Gorilla Glass, which gets its strength from an ion-exchange process. Unfortunately, that process involves dipping glass into a molten salt solution, and salt corrodes the transistors found in display applications, which makes Willow Glass unsuitable for phones. Corning's work is currently focused on overcoming this challenge.

"We have glasses we've sampled to customers, and they're functional, but they're not quite meeting all the requirements," Bayne says. "People either want better performance against a drop event or a tighter bend radius. We can give them one or the other; the key is to give them both."
Bayne thinks the company's foldable glass will be ready for the mainstream in a couple of years. With a bit of luck, the $200 million that Apple granted Corning out of its $1 billion Advanced Manufacturing Fund will help the U.S. company achieve that goal.