In an average year, Apple holds three to four events. There's usually a spring event in March, the Worldwide Developers Conference in June, a September event that's focused on iPhone and Apple Watch, and sometimes an October event if there are iPads or Macs expected in the fall.
In this guide, we're keeping track of all of the Apple events that are on the horizon and what we're expecting to see at each one, so make sure to check back in regularly.

Early 2020 Event?
Apple's first event of each new year typically happens in the spring, usually in March. We were expecting an event in March, perhaps on March 31, but the coronavirus outbreak across the world has delayed Apple's plans. The County of Santa Clara, which includes the city of Cupertino where Apple's headquarters are located, has banned all large events over 1,000 people, which means Apple is unlikely to hold a March event.
Apple introduced a new MacBook Air and new iPad Pro models via press release in March, and it's not clear if additional product announcements are coming in March or in the spring months, but there is a possibility.
Apple is working on a low cost 4.7-inch device that's said to feature an A13 processor and an iPhone 8-style design with a Touch ID Home button and a single-lens rear camera.
Pricing on the new iPhone could start at $399, and despite the "iPhone SE 2" name it's been referred to in rumors, this device is likely to be more similar to an iPhone 8 than the original iPhone SE. Rumors suggest the new 4.7-inch iPhone will be launching during the first half of 2020.
Apple is working on an "AirTag" that will compete with products like Tile, offering up Bluetooth tracking for items like keys, wallets, cameras, and more. AirTags will integrate into the Find My app and will take advantage of offline tracking capabilities. There's no word on when AirTags will launch.
High-End Bluetooth Headphones
Apple analyst Ming-Chi Kuo believes Apple will release high-end Bluetooth headphones in the first half of the year. There were rumors that Apple was working on Apple-branded high-end over-ear headphones, which this rumor could be referring to.
Apple is working on updated Powerbeats 4 earbuds, which could be similar to the Powerbeats Pro, but with a wire between the two earbuds. Leaked icons suggest the Powerbeats 4 will look similar to the Powerbeats 3, but with the wire connecting to the earhooks instead of connecting to the other side of the earbuds.
Small Wireless Charging Mat
Apple analyst Ming-Chi Kuo recently said Apple is working on a "smaller wireless charging mat" set to be released during the first half of 2020. No other context or information was provided on the upcoming product, so it's not clear if this wireless charging mat will be a scaled down version of the AirPower, which was discontinued, or something else entirely.
New MacBooks
Apple analyst Ming-Chi Kuo says Apple is working on a refresh for the MacBook Pro, which could come during the first half of 2020. Apple is rumored to be working on a 13-inch version of the MacBook Pro with a scissor keyboard, so that could potentially launch in the first half of the year.
WWDC
WWDC will see Apple previewing new software updates that will then launch in September 2020. We're expecting iOS 14, iPadOS 14, tvOS 14, watchOS 7, and macOS 10.16 to be introduced at the Worldwide Developers Conference in 2020.
There's no word on when WWDC will be held in 2020, but it usually takes place during the first two weeks of June. It could, however, be canceled this year due to coronavirus concerns.
September 2020
September always brings new iPhones and Apple Watch models, and September 2020 will be no exception. We're expecting three new iPhone models in 5.4, 6.7, and 6.1-inch size options, all of which are expected to feature OLED displays and 5G connectivity.
The 5.4 and 6.7-inch iPhone models will be priced higher than the 6.1-inch iPhone, which is expected to be a more affordable iPhone akin to the iPhone 11. September also often brings new Apple Watch models, so we're also likely to see the Apple Watch Series 6, perhaps with sleep tracking capabilities.
Other Products in the Works
There are several other products that have been rumored, but we don't know exactly when to expect them.
New Apple TV
Code found in an internal build of iOS 13 references a new Apple TV 11,1 model, suggesting Apple is working on an updated Apple TV. Little is known about the new device, but it could feature an A12 processor. There's no word on when we can expect a release.
2020 Product Refreshes and Announcements So Far
Apple in March started releasing new 2020 products, with a list of the new and refreshed devices below.

Apple's 2019 Product Refreshes
Guide Feedback
Know of an upcoming product that we've missed on this list or see an error that needs to be fixed? Send us an email here.
Related Articles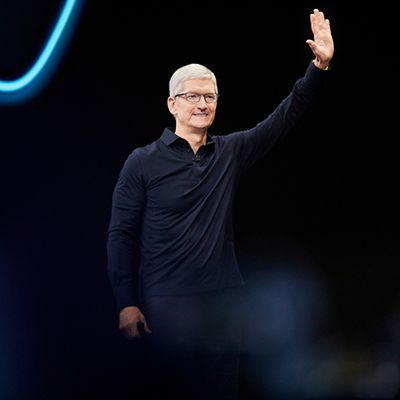 With last month's iPhone 11 and Apple Watch Series 5 event in the rearview mirror, and several more products in the rumor mill, it is fun to look ahead and speculate about if and when Apple might host an October event this year. Apple has several rumored products in its pipeline, including a 16-inch MacBook Pro with a scissor keyboard and an all-new design, refreshed iPad Pro models that...

Apple is teasing its media event tomorrow with a tongue-in-cheek "live stream" of the Steve Jobs Theater on its website. We've been watching the stream at a glance for around six hours now, over which time we've seen everything from people cleaning the stage to a video of a dancer to an incoming iPhone call from Captain America actor Chris Evans. Marvel fans will be disappointed to hear that ...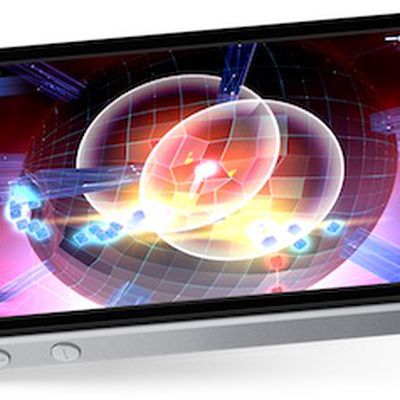 A previously reported "Netflix for Games" subscription service that Apple has been working on may be shown at the Apple Event scheduled for Monday, March 25. Bloomberg reports that beyond Apple's news and video services which are expected to debut on Monday, Apple may be ready to unveil a similar gaming service. Apple is also working on a premium games subscription for its App Store and...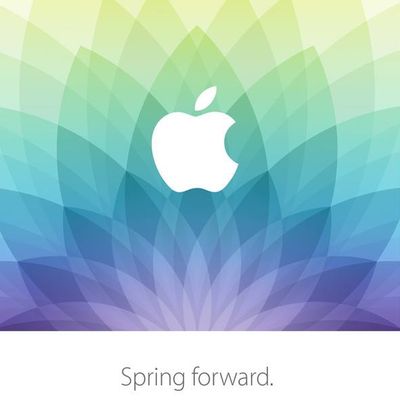 Apple's "Spring Forward" media event will be kicking off in just a few hours, and as usual some MacRumors readers are interested in avoiding all of the announcements and waiting until Apple posts the recorded video of the event so as to experience it without already knowing the outcome. For those individuals, we've posted this news story, which will be updated with a link to the...

With a few hours left to go before Apple's big "Spring Forward" media event, the company has once again unlocked the "Apple Events" channel on the Apple TV in preparation for the big event. Largely expected to be the central focus later today is the Apple Watch, given the Daylight Saving Time reference in the title of the event and the small amount of pricing and launch-related information...

With just one day to go until Apple's "Spring Forward" media event in San Francisco, there are still plenty of unknowns about what the company will be showing off beyond a focus on the Apple Watch. As a result, we've put together this summary of what we expect to see, what we might see, and what we probably won't see at the event. Apple Watch Given the time-related tagline of "Spring Forward" ...

Apple began its efforts to decorate the Yerba Buena Center for the Arts in San Francisco yesterday, putting up the scaffolding that would allow workers to hang colorful banners and logos, and as of today, the first decorations have gone up. Starting this morning, workers were spotted in the basket of a bright orange cherry picker, placing a banner across the glass of the Yerba Buena Center for ...

Apple today updated its website to notify users that it plans to live stream its Monday, March 9 media event that will take place at the Yerba Buena Center for the Arts in San Francisco. The event will be broadcast on Apple's Live website and it will also be available on the Apple TV via a dedicated channel. MacRumors will be providing live coverage of the event as well, both on MacRumors.com...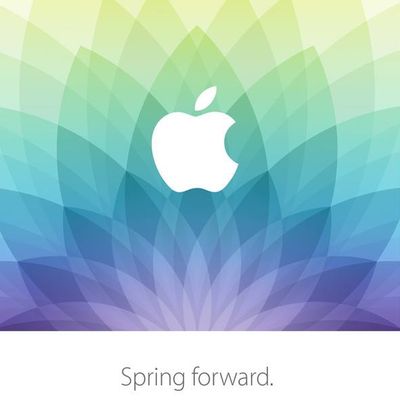 Apple today sent out invites for a media event that will be held on Monday, March 9 at the Yerba Buena Center for the Arts in San Francisco, reports The Loop. As with most Apple media events, it will begin at 10:00 a.m. Pacific Time. The event's "Spring Forward" tagline is decidedly time related and March 9 falls one day after the start of Daylight Saving Time in the United States, suggesting ...