Apple is working on a Tile-like Bluetooth tracking device that's designed to be attached to items like keys and wallets for tracking purposes, letting you find them right in the Find My app.
Based on assets found in iOS 13.2 and trademarking details dug up by MacRumors, Apple seems to be planning to call its tracking accessory the "AirTag."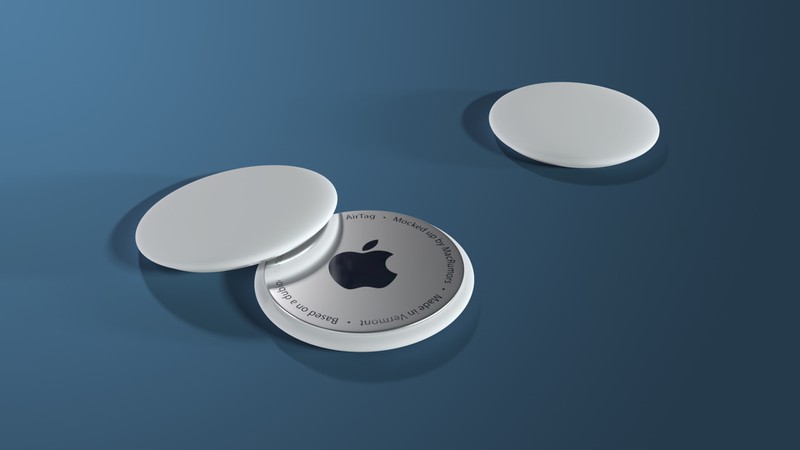 A mockup of what AirTags could look like


AirTags are still in the works and there's no prospective release date yet, but signs of them have been found in iOS 13 betas so we do know a bit about what we can expect when they're available. This guide goes over everything that we know about AirTags at the current time.
What are AirTags?
AirTags are small tracking tiles with Bluetooth connectivity that can be used to find lost items. There are several similar products on the market, such as Tile and Adero, but Apple's version will be more deeply integrated with Apple devices.
How will AirTags work?
AirTags will have built-in chips that will allow them to connect to an iPhone, relaying the position of devices that they're attached to. You will be able to use your ‌iPhone‌, iPad, and Mac to track the location of AirTags much like you do to find missing Apple devices.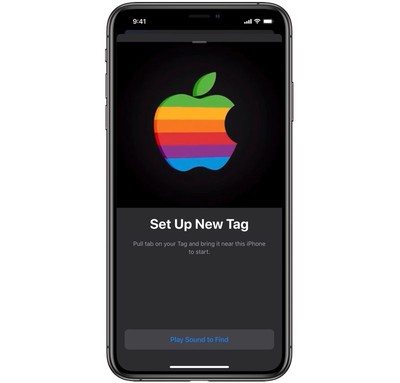 What will AirTags look like?
Based on images found within an internal build of iOS 13, AirTags are small, circular white tags with an Apple logo on the front. Presumably, these will attach to items via adhesive or an attachment point like a ring, and there may be multiple ways to use them with different items.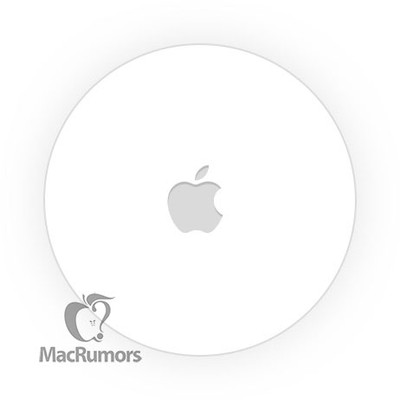 Jon Prosser, who has a mixed track record when it comes to Apple, shared renders that he says are based on the actual design of the AirPods. The renders feature a flat white disc with no logo on the front and a silver backing with an Apple logo. Prosser has also shared a video that features a 3D animation that could appear when pairing AirTags to an Apple device.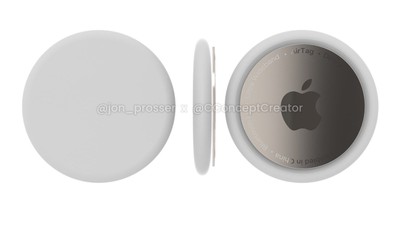 Prosser says that the AirTags are a "tad larger than a bottle cap" and that AirTags will come with a keychain that has a "little leather pouch on it" to accommodate the AirTags.
Leaker L0vetodream has suggested that AirTags are going to be available in two sizes, large and small, though it's unclear why two sizes would be required.
How will tracking items with AirTags work?
AirTags will show up in a new "Items" tab that will be available in the ‌Find My‌ app right alongside your Apple devices and your friends and family. With AirTags, the ‌Find My‌ app will be a one stop shop for anything that you want to find.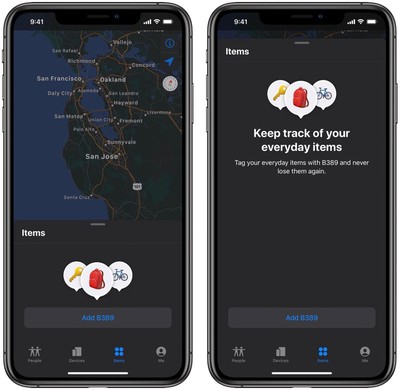 AirTags, like a lost ‌iPhone‌ or ‌iPad‌, will show up on a map and will have an address listed where they can be tracked to.
What will happen if I lose an item that has an AirTag?
Based on code found in iOS 13, if you lose an item that has an AirTag on it, you'll get a notification on your ‌iPhone‌. You'll then be able to tap a button in the ‌Find My‌ app that will cause the AirTag to chime loudly so you can locate something that's lost nearby.
It also appears that augmented reality will play a role in tracking down lost items. The ‌Find My‌ app may include an ARKit feature that lets you use augmented reality to track down an item that's nearby, with Apple using balloon assets to let you know visually where an item might be.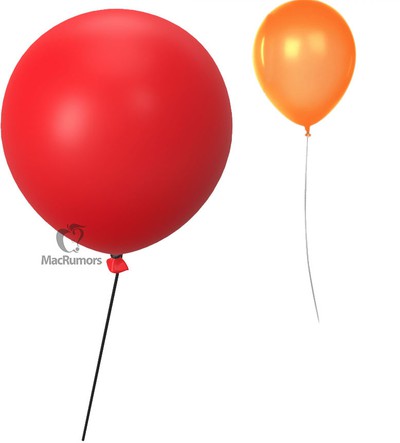 There's a string of code in iOS 13 that reads "Walk around several feet and move your ‌iPhone‌ up and down until a balloon comes into view."
Will AirTags still work if my item is far away?
Yes. If an item is not nearby and can't be located, you can put it into Lost Mode. In this mode, if another ‌iPhone‌ user comes across the list item, they'll be able to see your contact information so they can send you a text or give you a phone call to let you know the item has been found.
You'll also receive a notification as soon as an ‌iPhone‌ comes across your lost item. This feature that lets any ‌iPhone‌ detect a lost item is part of iOS 13, and it leverages Bluetooth to locate lost Apple devices and when released, AirTags.
Will I be able to set boundaries for AirTags?
Yes. In the ‌Find My‌ app, you can create Safe Locations. If an item with an Apple Tag is in a safe location (such as your home), you're not going to receive a notification when it's left behind.
If it leaves the safe location, you'll get a notification. You can also share the location of items with friends and family.
Will there be sounds?
The ‌Find My‌ app will provide sounds when you face the right direction when locating an AirTag, letting you know when a lost device is ahead of you, when you're nearby, or when it's in arms reach, with discouraging tones letting you know if you're off course.
How accurate are AirTags?
AirTags are rumored to be more accurate than your average Bluetooth item tracker like Tile because they're said to take advantage of ultra-wideband technology, which basically offers more accurate indoor positioning.
Apple's newest iPhones have a U1 ultra-wideband chip so they're going to be able to track ultra-wideband equipped AirTags more precisely than is possible with Bluetooth alone.
Apple analyst Ming-Chi Kuo believes that the use of an ultra-wideband chip in AirTags will "enhance the user experience of iOS's 'find' and augment reality (AR) applications by offering measurement functions in the short distance."
Will there be a replaceable battery?
Apple's AirTags could feature a removable and replaceable CR2032 coin battery, similar to the Tile Pro. A description of the tag found in iOS 14 code suggests the battery can be swapped out by unscrewing the back cover of the AirTag and then performing a counter-clockwise twisting motion.
A CR2032 battery would not be rechargeable and would require the battery to be replaced each year on average. The existence of the removable battery conflicts with other rumors that have suggested the AirTags would feature a rechargeable battery that charges with an Apple Watch-style charging puck, so Apple could be testing multiple prototypes.
What other features can we expect from AirTags?
There are still a lot of details that aren't known about the AirTags, so we may need to wait for launch to learn more about them.
Japanese site Mac Otakara says, though, that Apple's AirTags will be "completely waterproof."
What will AirTags cost?
There's no word on what Apple's AirTags will cost at this point in time, but similar products from companies like Tile are priced in the range of $25 to $35 for a single Bluetooth tracker.

Tile Bluetooth tracking tags


Apple's AirTags could be priced similarly.
Apple accidentally confirms AirTags
Apple accidentally confirmed its work on AirTags in a support video uploaded in April. In the video, focused on ‌Find My‌ ‌iPhone‌, the demo ‌iPhone‌ used was running a non-release version of iOS that had Offline Finding text referencing AirTags.


"Offline finding enables this device and AirTags to be found when not connected to Wi-Fi or cellular," read the setting on the ‌iPhone‌ used in the video.
AirTags Accessories
AirTags aren't out yet, but that hasn't stopped accessory makers from creating accessories to go with the upcoming item trackers, with these designs based on rumors.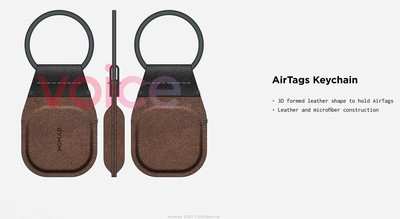 Accessory makers are not provided with advanced knowledge of the AirTags, but have created mockups of AirTags accessories that they plan to produce.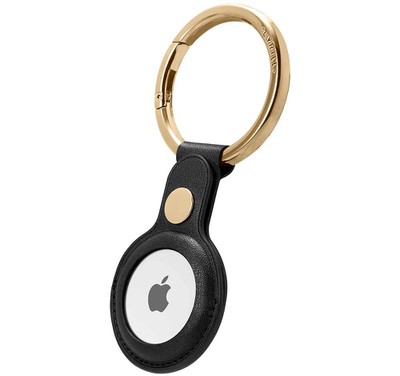 Spigen brand Cyrill and accessory maker Nomad have both released designs for AirTags holders in the form of keychains.
AirTags Patents
An Apple patent for a "locatable tag" gives us a look at the accessories that Apple might use with the AirTags, and insight into how AirTags could potentially work. A general disc-like design is shown off in AirTags patents, and the wording suggests that AirTags could be splash proof and able to withstand drops.




Apple also describes a bracelet-like tag that could potentially be worn on the wrist, and there's also a description of AirTags used on emergency items like fire extinguishers to help people locate these devices quickly in an emergency.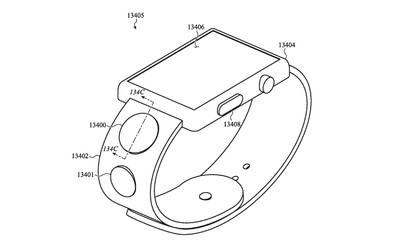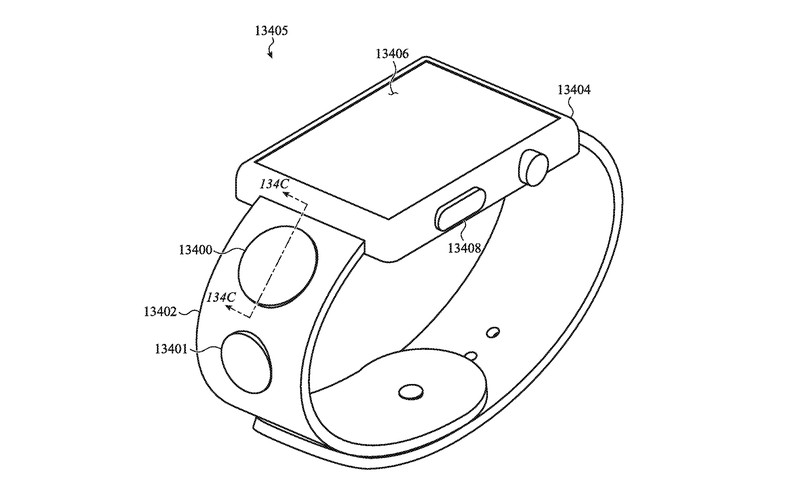 The patent suggests AirTags could be used as beacons to pop up information like maps on iPhones when entering a new location or for augmented reality apps and games.
There may be several AirTags usage modes, such as a lost mode that would allow an AirTag to interface with an ‌iPhone‌ that comes near it, and the patent describes a charging base that's able to charge the AirTags.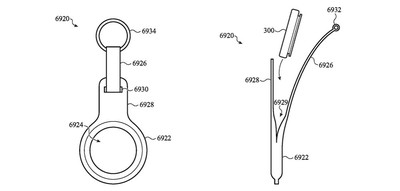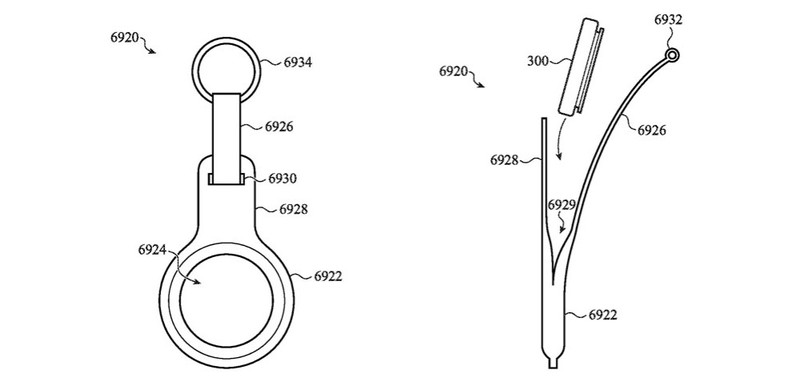 It's not clear if we'll actually see these patented features and options come to fruition, but there are some interesting examples of ways that Apple could perhaps be planning to use the AirTags.
When will AirTags be released?
There were signs of AirTags in an Apple internal build of iOS 13 and later versions of iOS 13 and ‌iOS 14‌, but AirTags aren't expected until later in 2021.
‌Ming-Chi Kuo‌, who often has accurate insight into Apple's plans, believes Apple plans to release AirTags at some point in 2021. Kuo previously said the AirTags would launch in the first half of 2020, but that did not end up happening. There is no specific launch date rumored for the AirTags as of yet, but they could come early in the year. Leaker ‌Jon Prosser‌, who has a mixed track record when it comes to rumors, says the AirTags will be released in March.
AirTags Rumor List
Guide Feedback
Have questions about AirTags or want to offer feedback on this guide? Send us an email here.